Previous entry: Day 2 – Oturere Hut to Whakapapa Village

Journal entry for March 25, 2015
Distance Hiked: 14.3 km
With over 14 km to hike, and a 2:45pm shuttle pickup from the end of the trail, I made sure I got up early.

The trail is flat for most of the day, with an occasional small hill here and there. I soon caught up with Memo and hiked with him for a while until I got to the junction for the trail to the Tama Lakes. He continued on, I did the 20-minute detour to the Lower Tama Lake.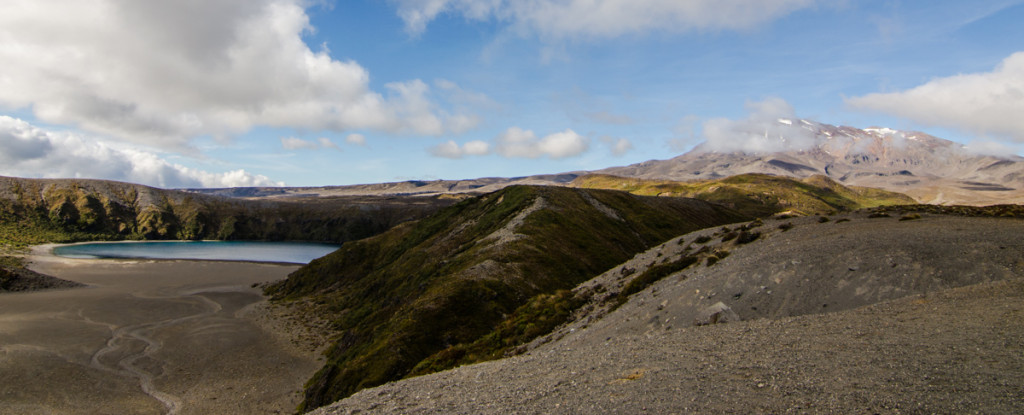 My knee was pretty swollen which limited my range of motion. I walked with a slight limp and this slowed me down. The closer I got to Whakapapa Village, the better the trail condition became. There were stairs, gravel, and boardwalk everywhere. I run into a bunch of day trippers coming from Whakapapa.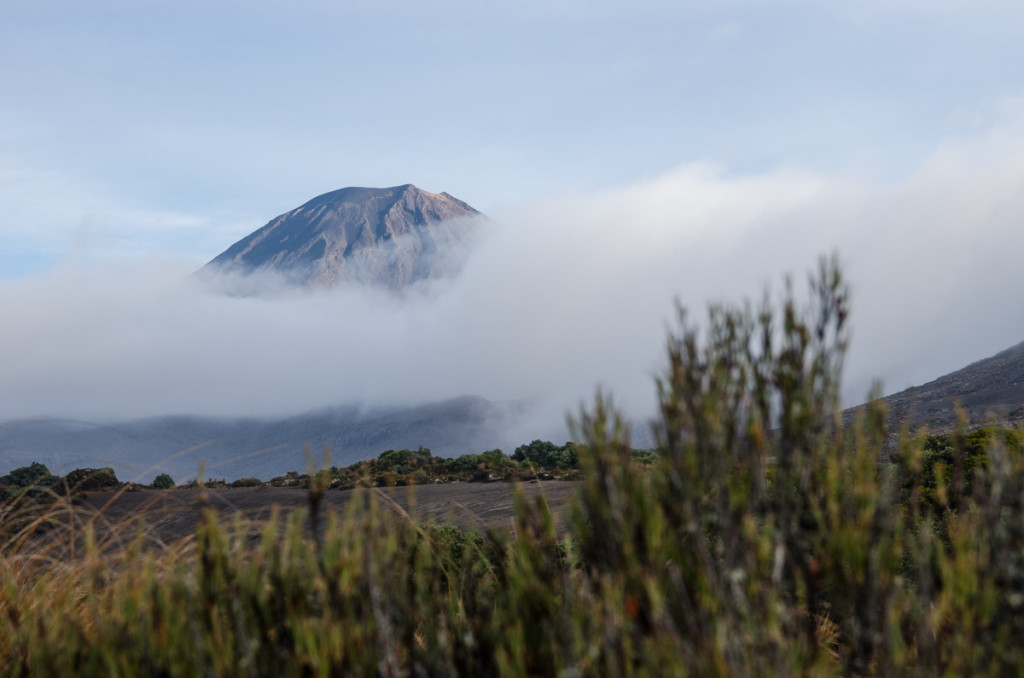 With about 40 minutes to go, I arrived at a fork. Both trails end at Whapakaka Village and both take around 40 minutes, but the northern trail takes you to small Taranaki Falls.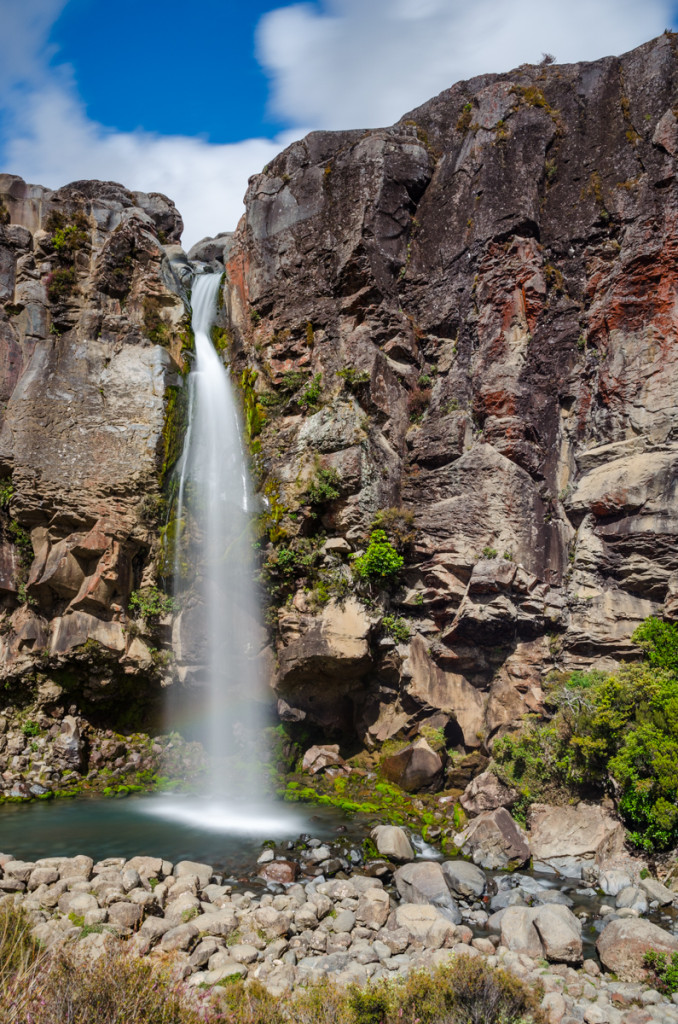 From here on I hiked with Oskar from Sweden, who I had met the night before at the hut. I arrived at Whakapapa Village at 12:30pm, 4 hours after I started. Once there I run into a lot of the people I'd met during the previous three days. At the visitor center (which has very nice informative displays) I saw the Israeli couple again (I feel so bad for not remembering names) and they kindly offered to give me a ride to Taupo, since they were going there too. I accepted and saved the 60 NZD for the shuttle.
I was lucky to get mostly good weather in the three days I was out there. It rained only once on the second day after I had already arrived at the hut. I thought the first day's scenery (Tongariro Alpine Crossing) was spectacular. The other two days were good but nothing close to that.
---
These are my ratings for this Great Walk:
Scenery: 8 – The crossing section is spectacular and unique.
Difficulty: 4 – Going up the crossing was easy, coming down was a little slippery due to loose soil.
Trail Condition: 9 – The stairs and boardwalk on steep parts were very welcome.
---
For more info on this walk, check out the NZ Department of Conservation's brochure and video for this walk.
---
Next entry: Wellington, Christchurch, Mount Cook, and Queenstown, In Between Great Walks