Part of the New Zealand Great Walks Journal
Previous entry: Day 2 – Port William Hut to North Arm Hut
Journal entry for April 20, 2015
Distance Hiked: 13.0 km
It was another warm night, just like the previous night. I slept pretty well and went down to the beach near the hut to enjoy the morning light on Sawdust Bay. Later on, two deers came to visit us..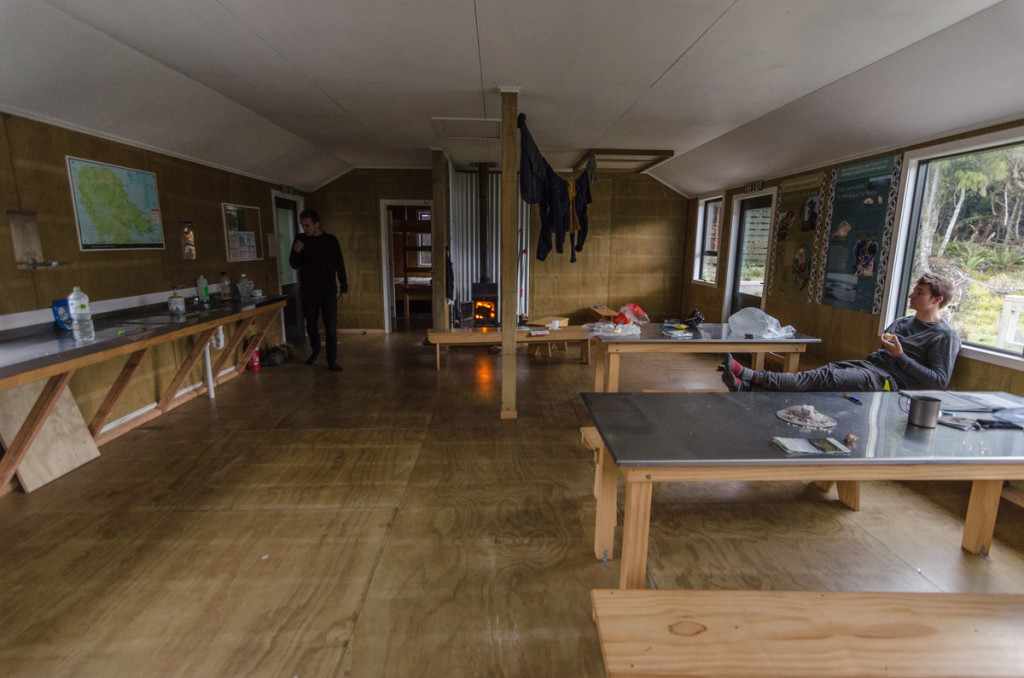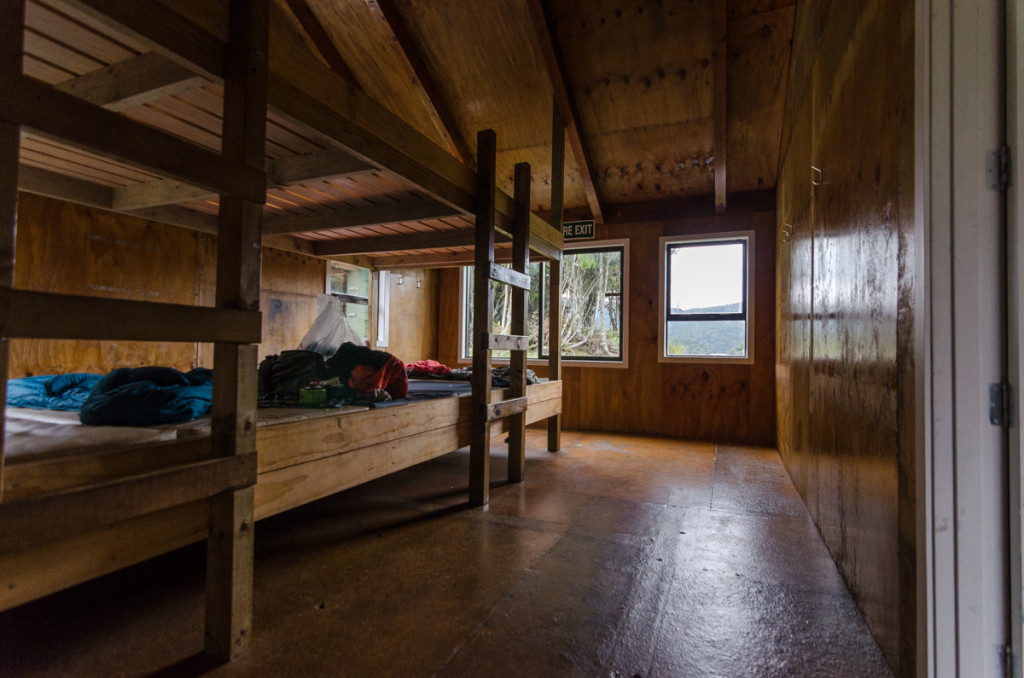 The first section of the trail on the way to Oban was muddy, but it got better after the first 1/3 of the way.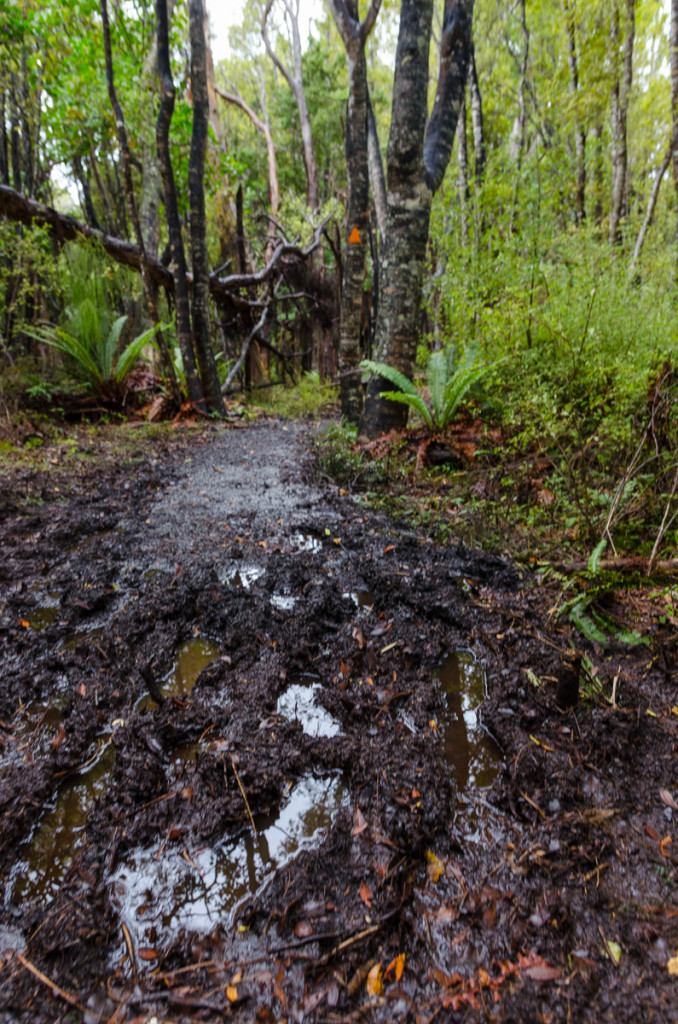 This last day of the Rakiura Track wasn't very eventful. You hike through forest most of the time, with the occasional view of the Paterson Inlet. Parts of the forest are very beautiful though.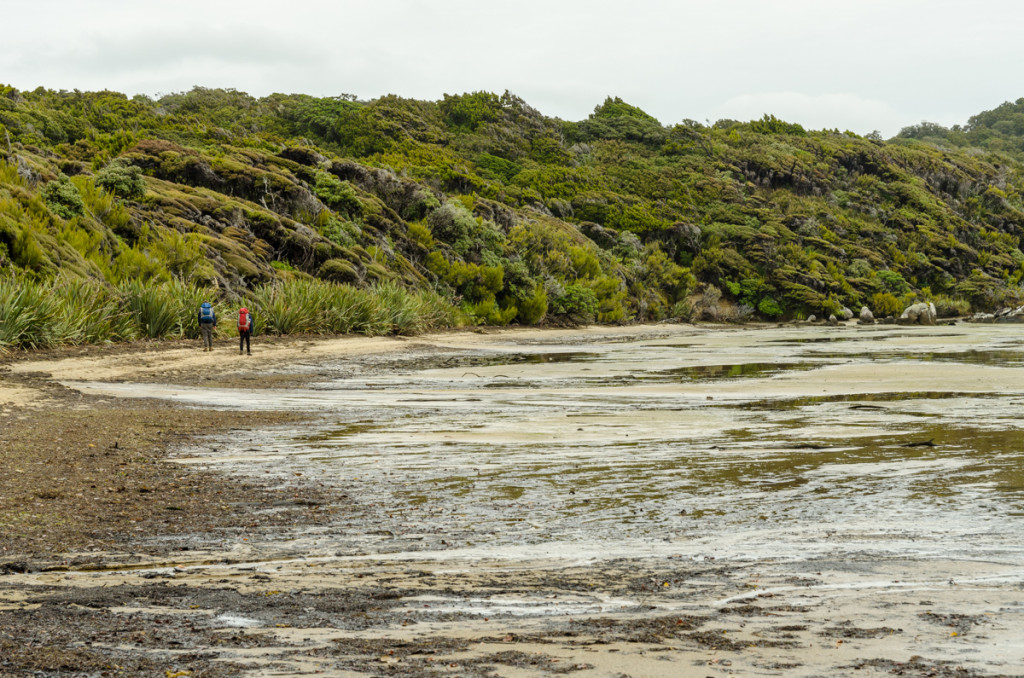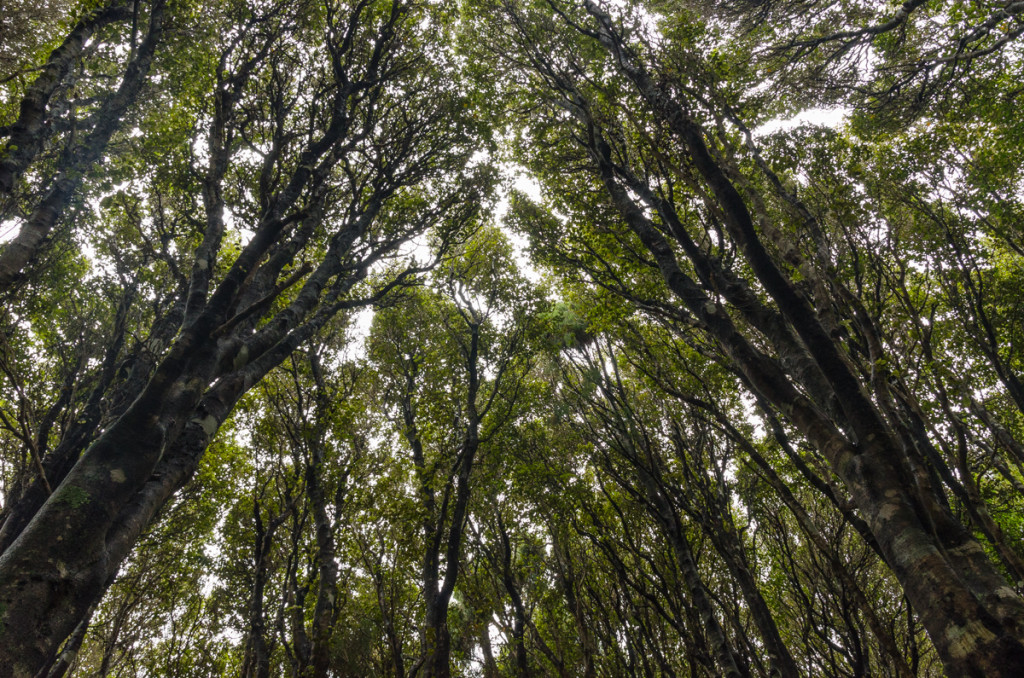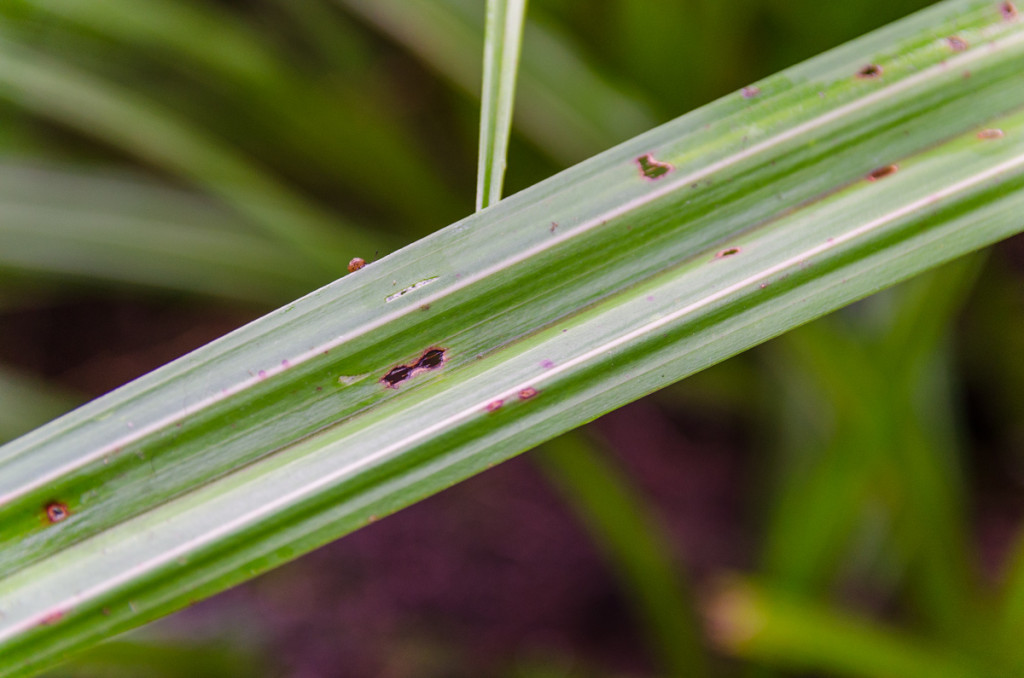 The last section is through a very wide track, which was a dirt road for horse carriages back in the old days.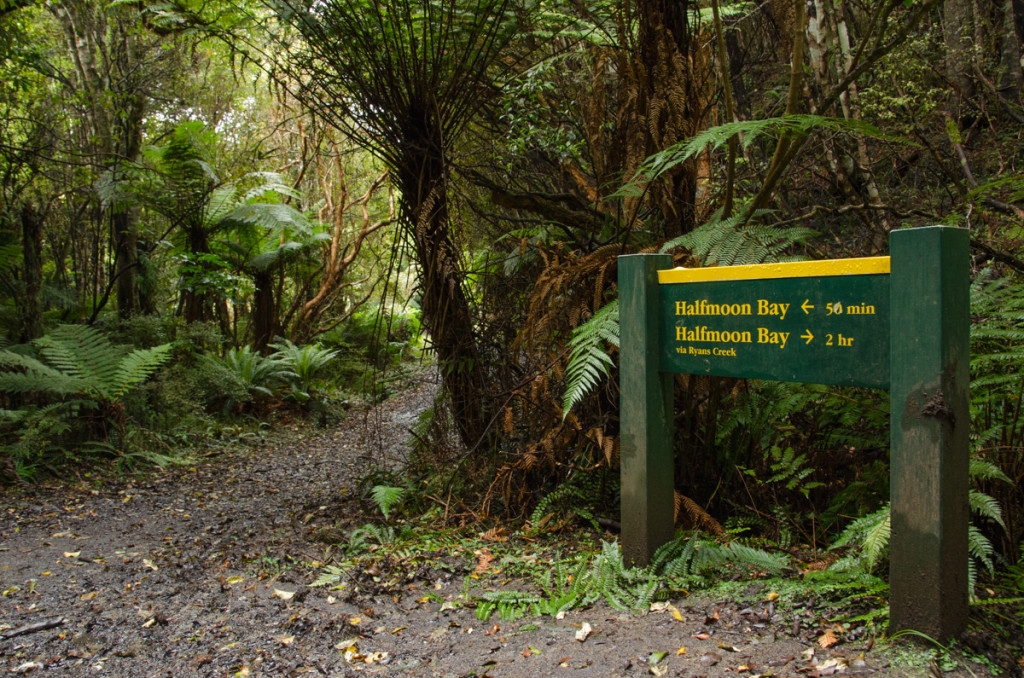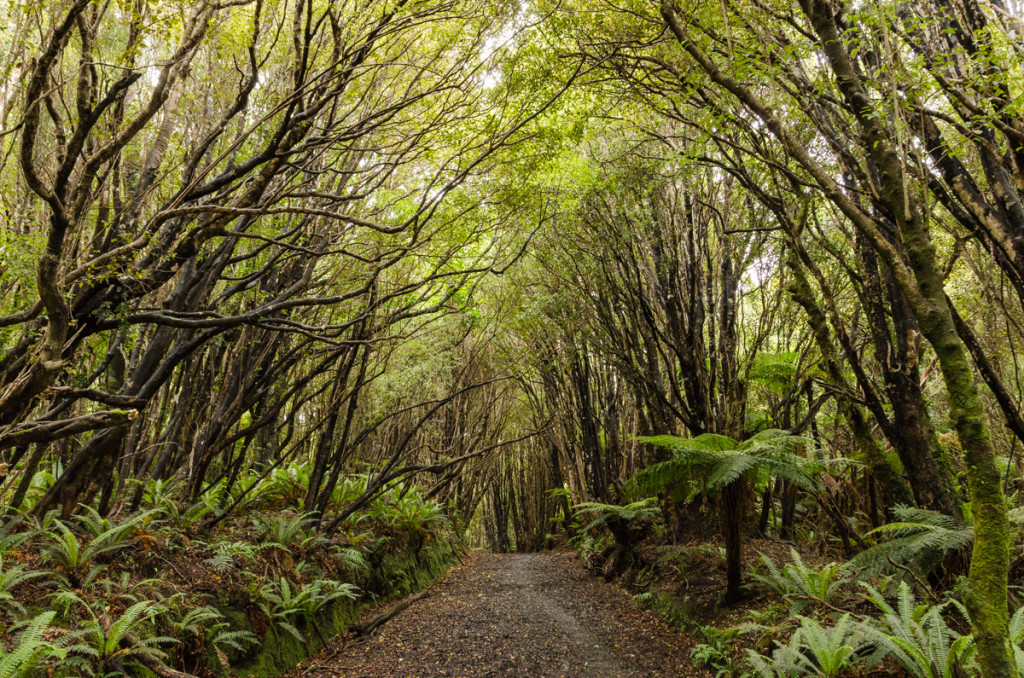 The end of the track is 2 km away from the town of Oban, which you reach by a paved road.
I enjoyed the Rakiura Track. Nothing truly exceptional, but it has a nice combination of forest and coastal areas. It is worth the three days if you are visiting Stewart Island. It's short, not crowed, and had more birds than anywhere else I had been in New Zealand. Although I didn't get to see the rarest bird of all: the kiwi.
---
These are my ratings for the Rakiura Track:
Scenery: 7 – Beautiful beaches and occasionally very special forest areas.
Difficulty: 4.5 – Elevation profile looks pretty flat. But I found it harder than the previous walks I'd done.
Trail Condition: 7 – A little muddy in some sections. The rest was fine.
---
More info:
NZ Department of Conservation's brochure and video for this walk.
---
Part of the New Zealand Great Walks Journal