Previous entry: Coastal Pacific Train, Hitchking, And Nelson, In Between Great Walks
Part of the New Zealand Great Walks Journal
Journal entry for May 1, 2015
Distance Hiked: 12.4 km
With water taxis stopping at various points along the way, there are many ways to hike the Abel Tasman Coast Track. Some people do a one-day section, some do three days going south from Totaranui, others go in the reverse direction, but I found out that few people do the entire track from Marahau to Wainuy Bay. I chose to do the entire track at a relaxing pace of five days, with an added loop at the northern end to catch a water taxi at Totaranui to return to civilization.

After two relaxing days in Nelson, I found a window of good weather and booked my huts online. After the fiordlands were becoming a bit too cold for me, it was nice to be in semi-warm weather again. There are four huts along the way, and many other campsites. I did consider camping, but after reading a notice from the Department of Conservation about a big number of mice in the park, I decided to just stay in huts.
After waking up at 6am, I took one last shower, prepared three sandwiches and headed to the nearby Paradiso Hostel where the shuttle picked me up at 7:15am. It took almost two hours to arrive at Marahau. Once there I had a flat white at the cafe by the trailhead, before finally hitting the track.
Right away I saw a heron and stayed there for a while to take photographs. I hadn't seen any one in any of my earlier hikes.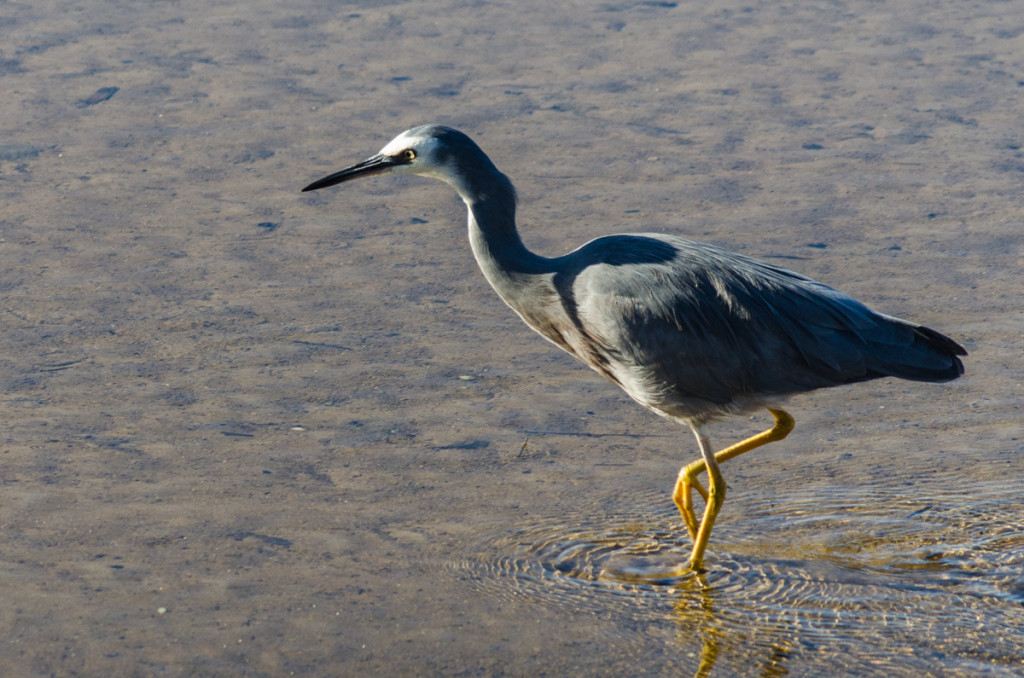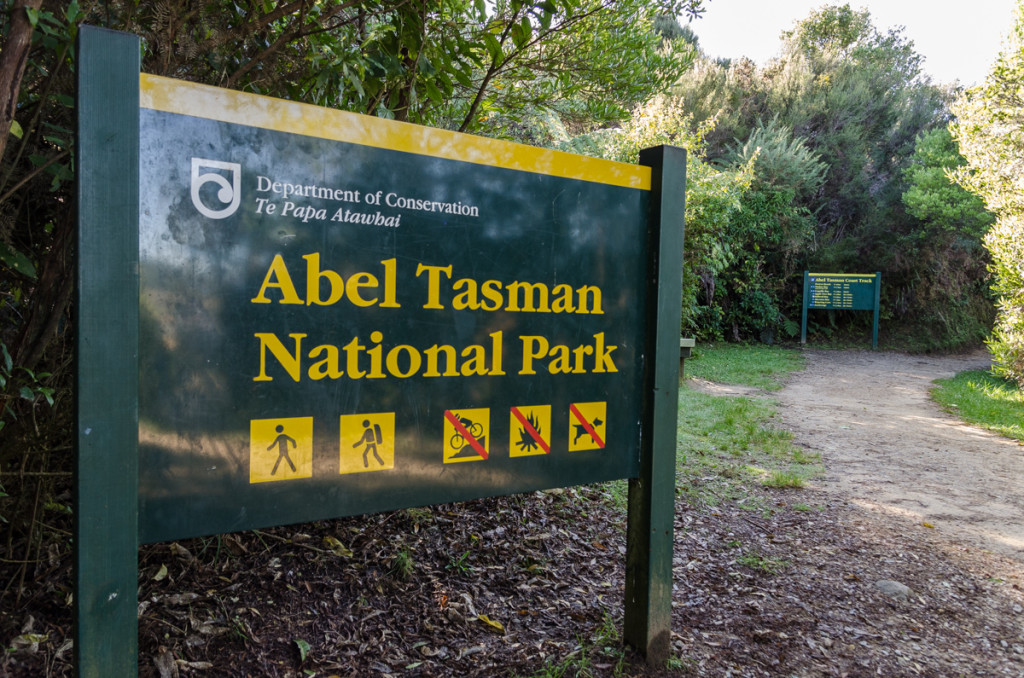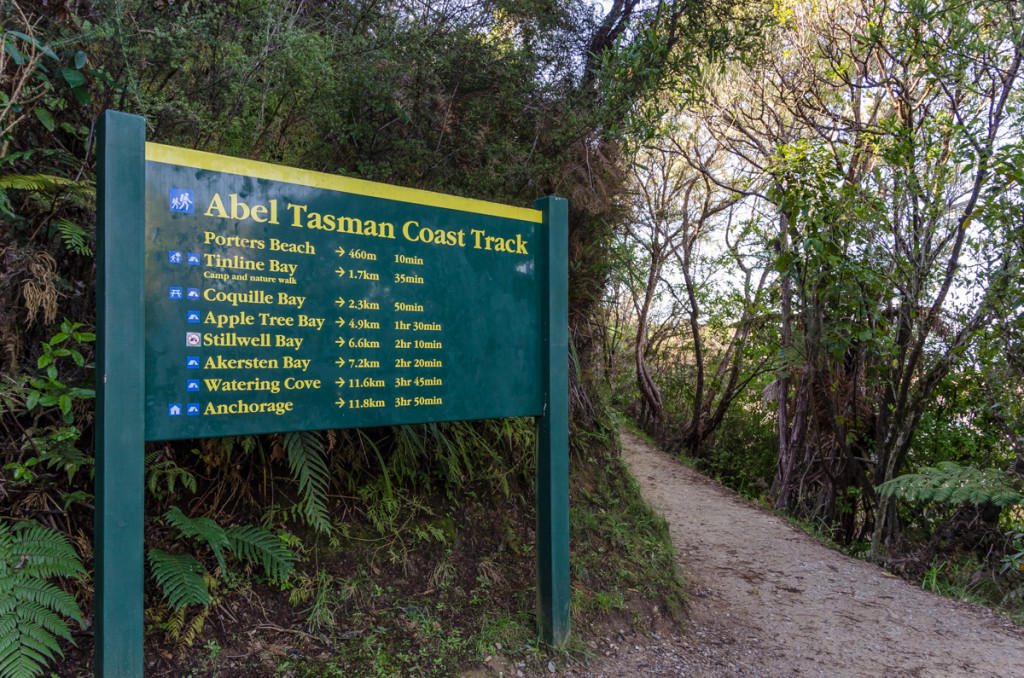 On this first day, it was for the most part a forest walk, with many short trails to lookouts of the coast. Since the estimated hiking time for the day was only four hours, I took my sweet time and stopped often. Unlike other Great Walks, I did get cell phone reception in many areas. The trail is very flat and in great shape, but the vegetation wasn't very exciting. I walked by many daytrippers, and very few with larger backpacks.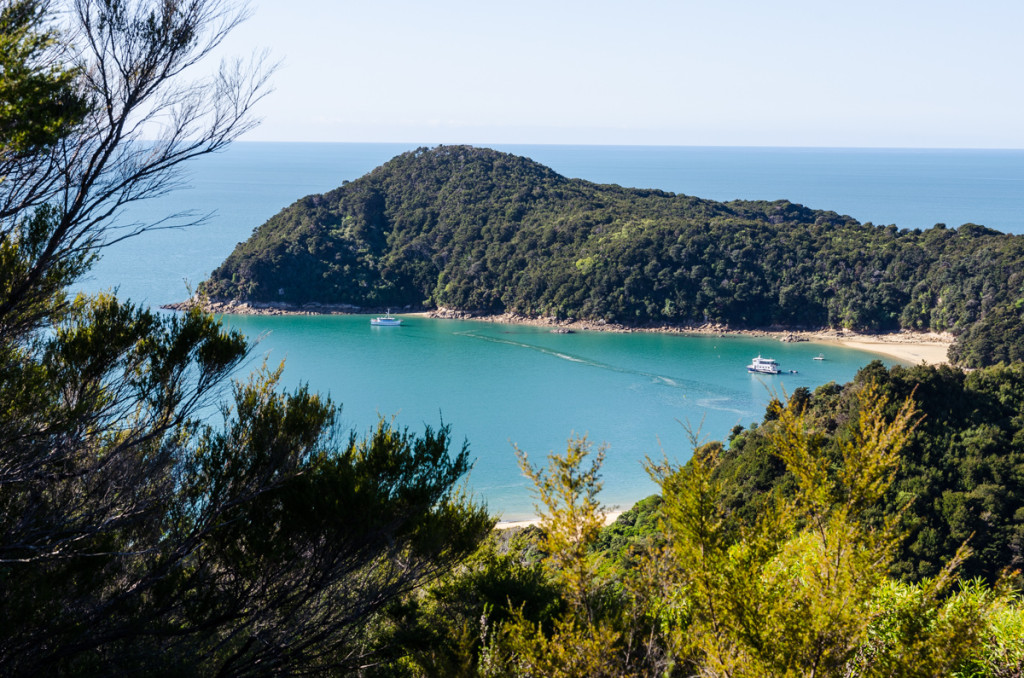 I arrived at Torrent Bay in less than the four hours estimated by the track's brochure. It was a perfect day for being on a beach. The recently built Anchorage Hut is only a few meters away from the sand. It's big and spacious, with three separate bunk rooms and a large common area. There were signs telling us to not drink the water from the tap. Instead, there was a separate tap outside the hut with filtered water. After picking a bed and dropping off my stuff, I went to the beach to read my book (One Hundred Years of Solitude).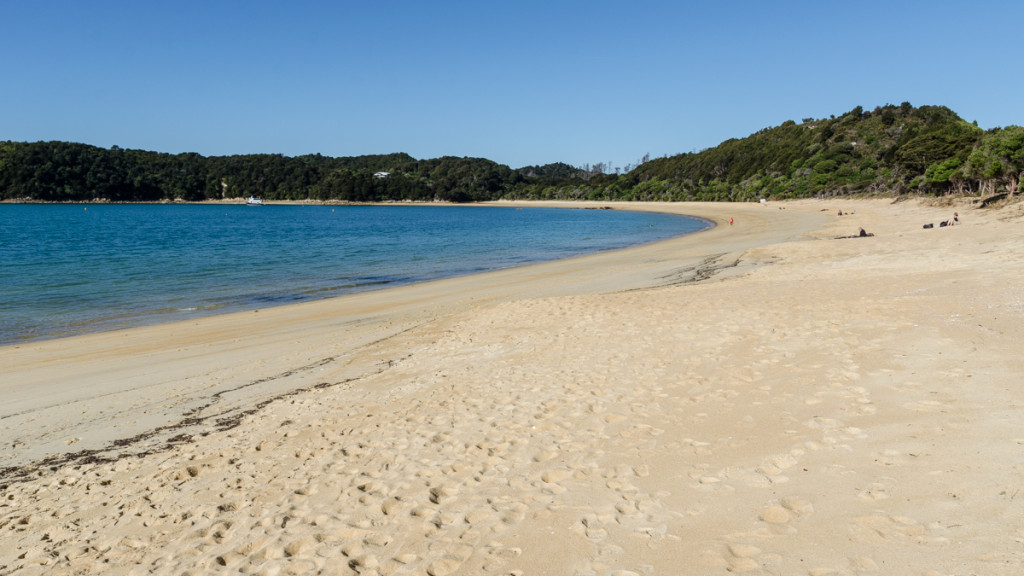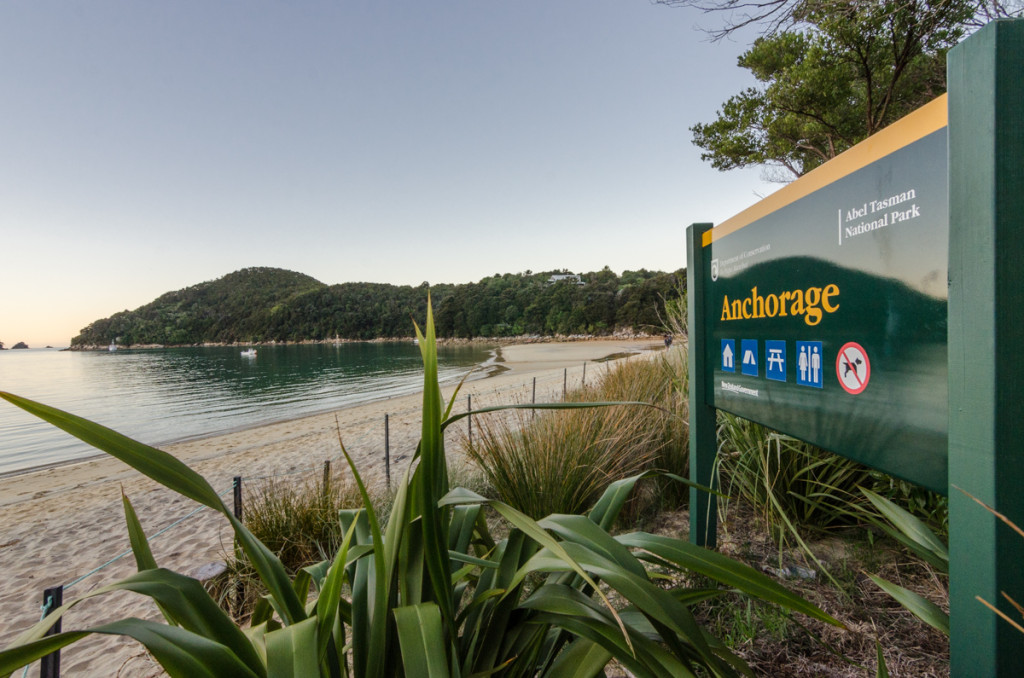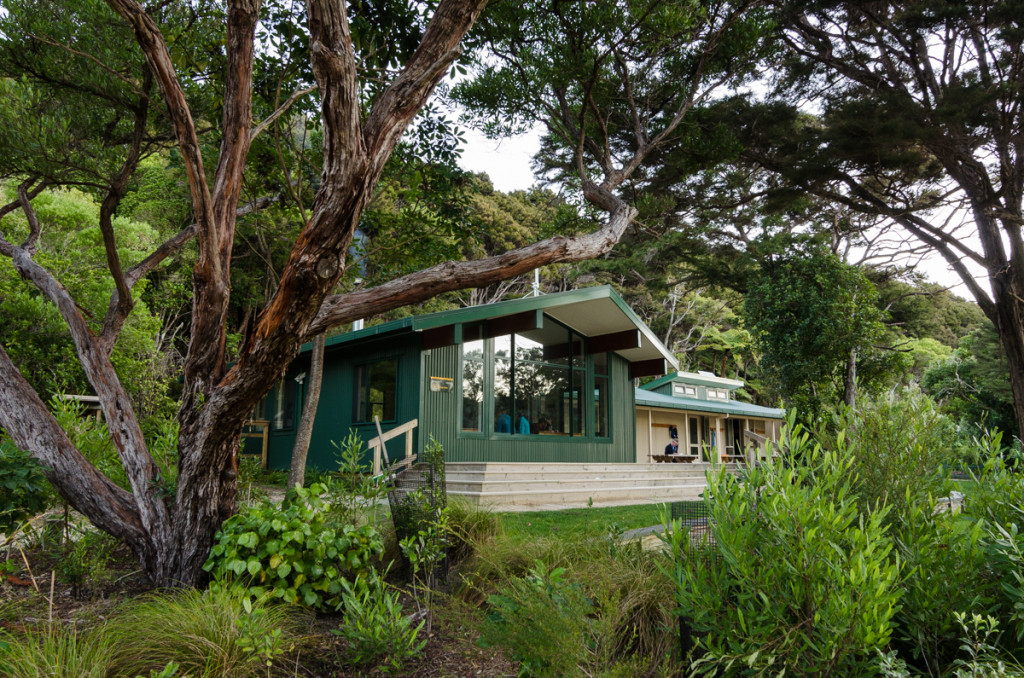 Back at the hut, I wasn't feeling very social so I kept mostly to myself throughout the evening, going to bed around 8pm.
An average first day in terms of scenery, but the best of the Abel Tasman Coast Track was yet to come.
---
More info:
NZ Department of Conservation's brochure and video for this walk.
---
Next post: Day 2 – Anchorage to Bark Bay
Part of the New Zealand Great Walks Journal