Previous entry: Day 1 – Routeburn Shelter to Routeburn Falls Hut
Journal entry for April 4, 2015
Distance Hiked: 11.3 km
I didn't feel cold at all during the night, although having 24 people sleeping in the same room probably warmed the place up a lot.
It was still raining on and off. I waited until 10:30 for the rain to stop before rejoining the trail. Rotenburg Falls is right behind the hut, and a few girls went skinny dipping in the river which I thought was insane considering how cold it was. Sorry, no pictures of them here.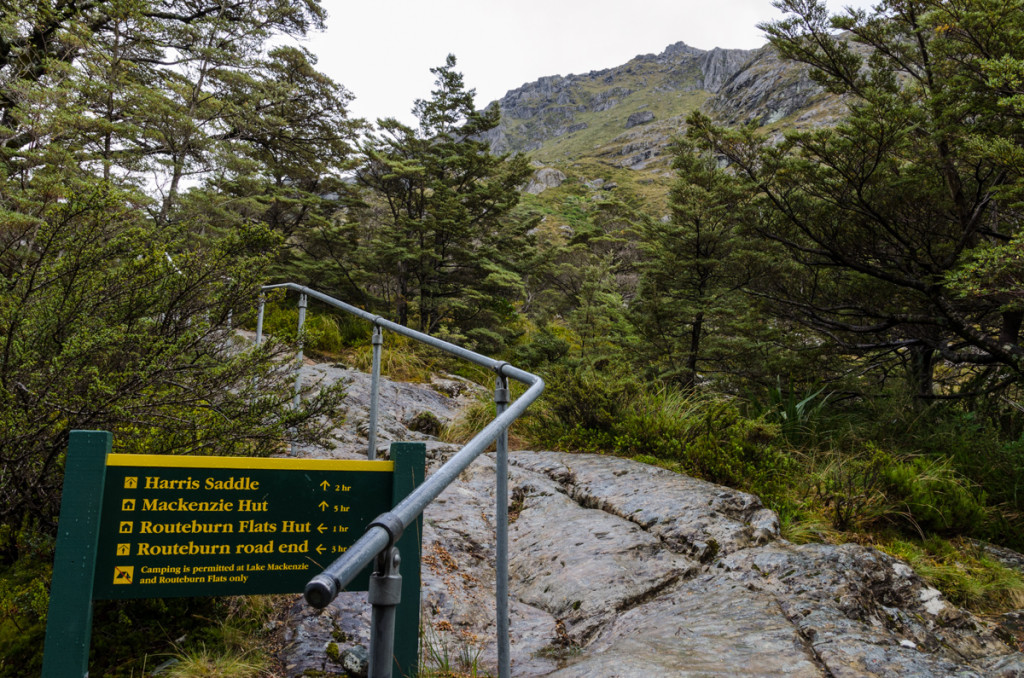 The trail is a bit steep and rocky, but there was good grip on the wet rocks. It started raining again after about 10 minutes of walking. Pack cover and rain jacket came out, but thankfully the rain was light. I thought the climb was not hard and reached Harris Saddle shelter in 1.5 hours. This was the highest point of the entire trail. No views at all as it was very cloudy and foggy. A real bummer since this was supposedly the best day in terms of scenery.
I stayed at the shelter for 45 minutes waiting for the rain to die down a bit. While there, I met a group of nine hikers: a family of six along with three of their children's partners. They were from Hamilton and Christchurch and were all extremely friendly. I kept meeting great people at the huts in every single trek in New Zealand. I later took a picture of seven of them walking on the trail.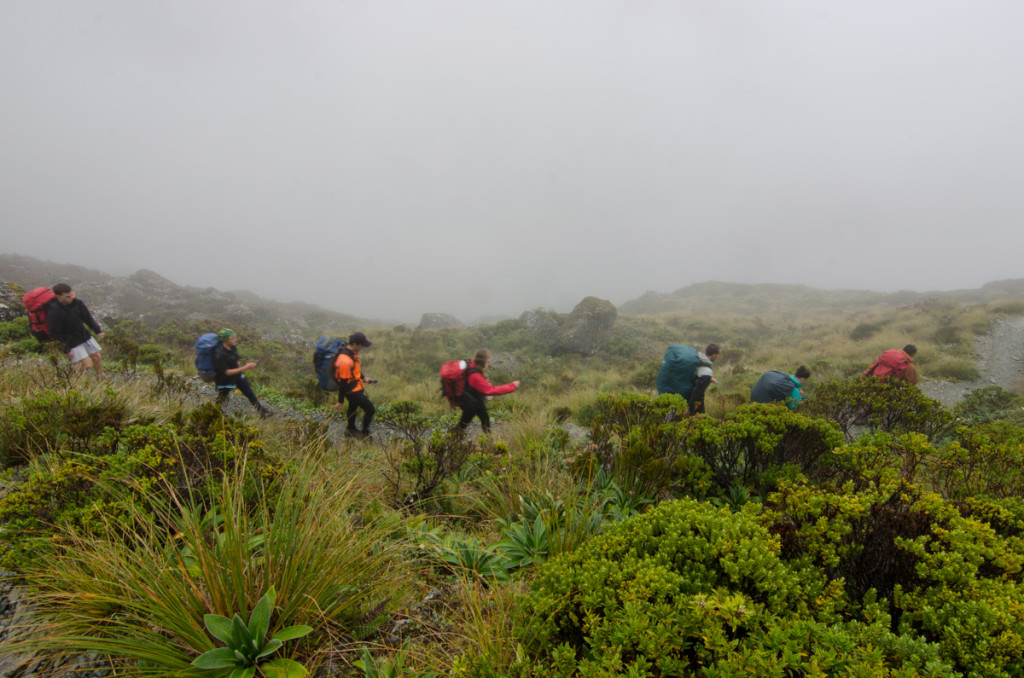 It was time to start the descent through the hills of the Hollyford Face, another supposedly beautiful area which I couldn't appreciate due to the clouds. For a few seconds though, things cleared up a bit and I was able to get a quick glimpse at what I was missing out.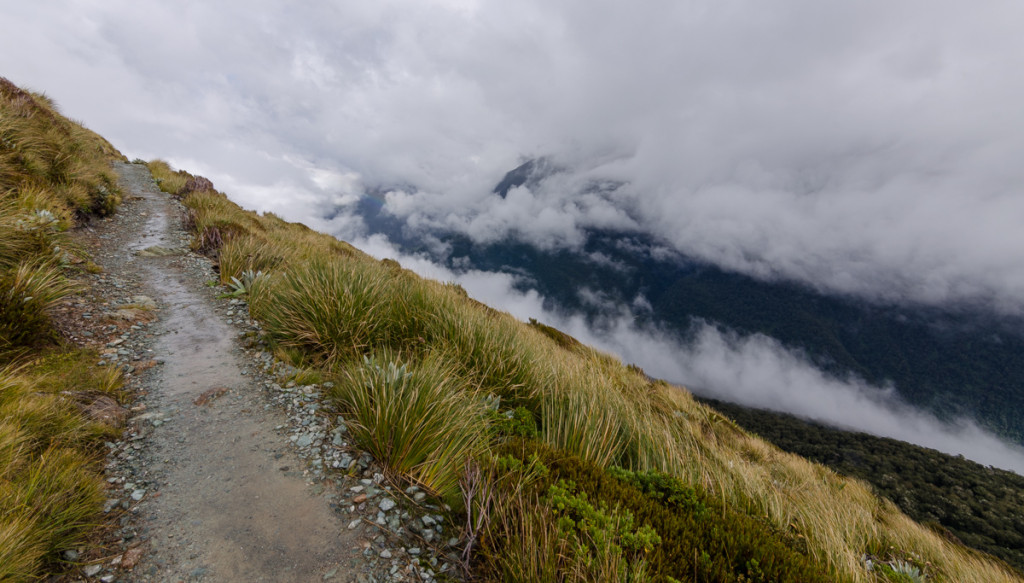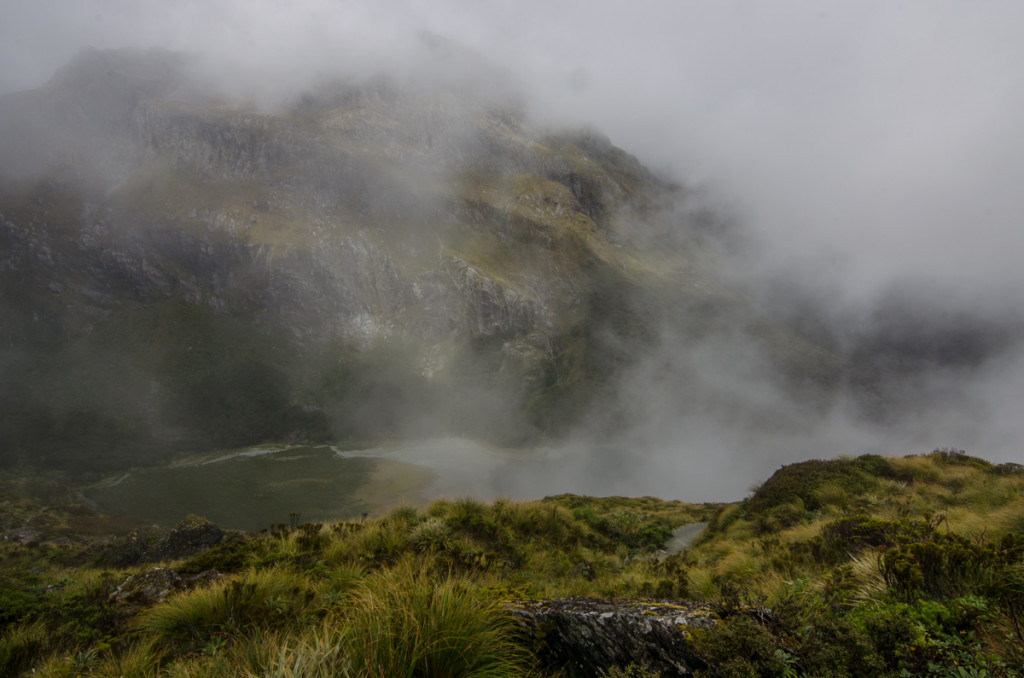 As the trail descends into Mackenzie Lake, it goes through wonderful beech forest with beautiful moss and vegetation, resembling a lot what I saw on the first day of the Lake Waikaremoana Great Walk.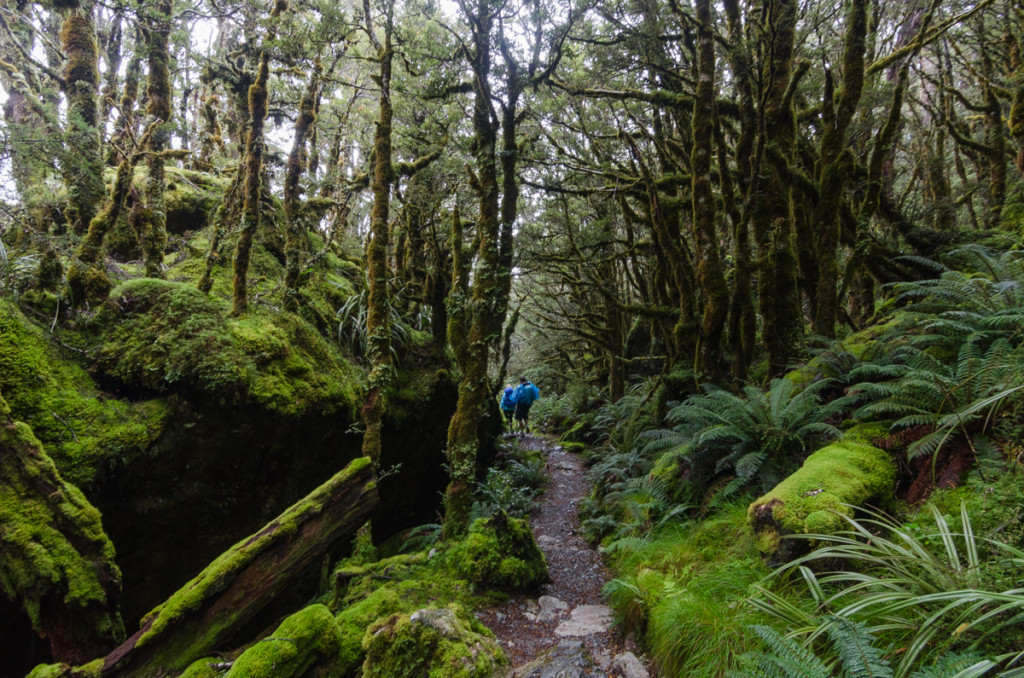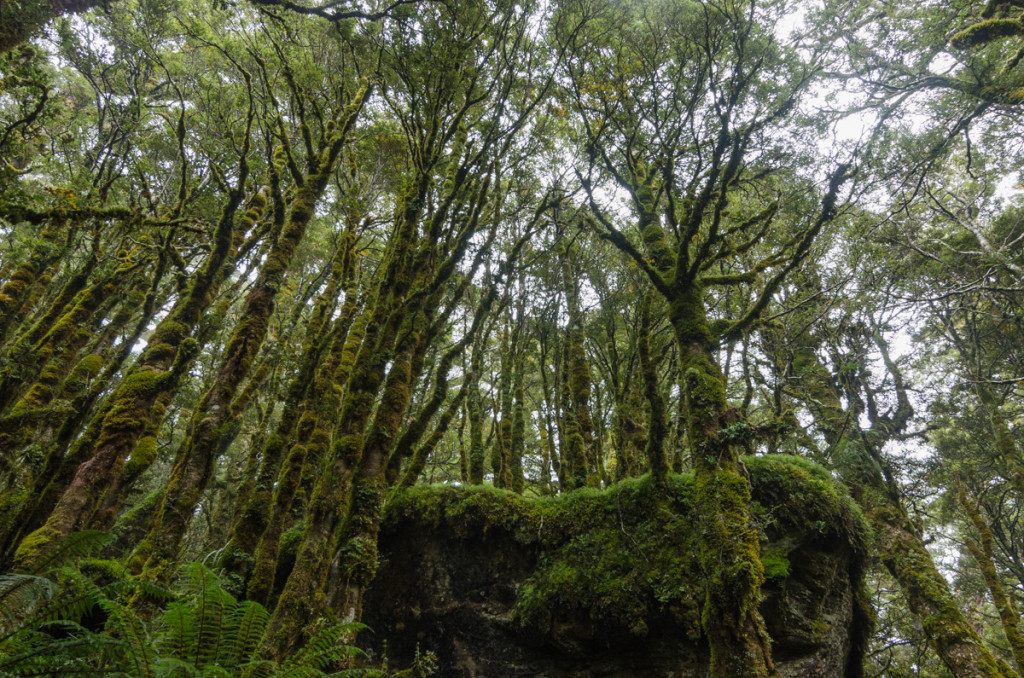 Lake Mackenzie Hut had a big common area and a second floor with bunk beds.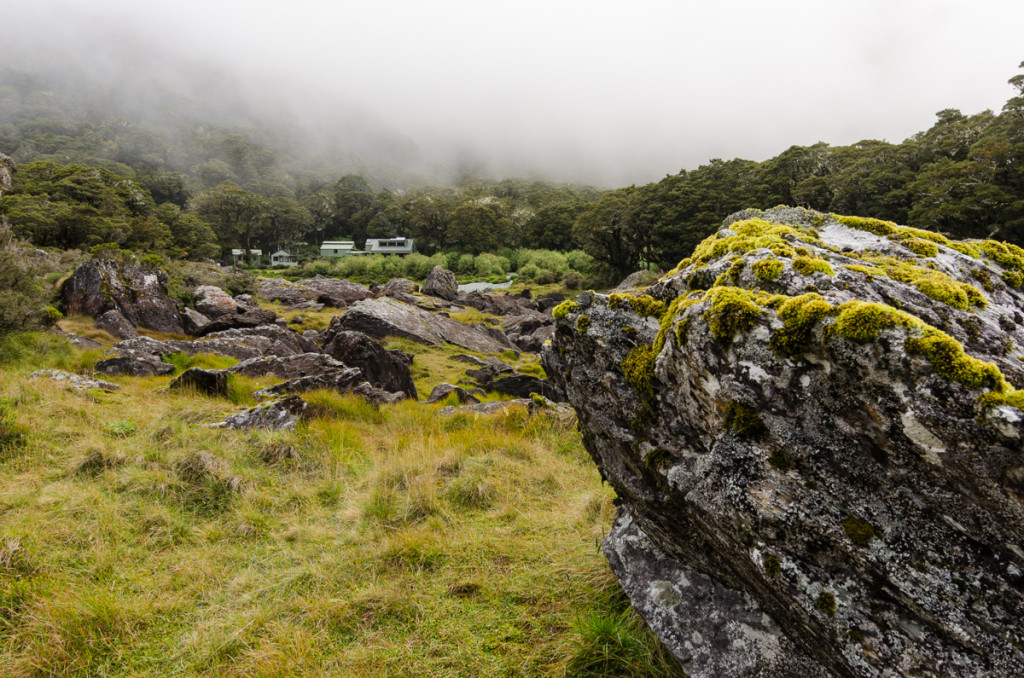 Later in the afternoon the clouds cleared a bit, so Simon, Steffen, and I went to check out the Split Rock and walked all around the lake. There's a trail on one side of it, but not on the other, so we had to maneuver through some large slippery rocks. One of those rocks made me slip and fall on my elbow. I checked the down jacket I was wearing and surprisingly there was not a scratch or hole on it, but later I realized that there was a rip on the t-shirt underneath, and my elbow was a bit bloody and very swollen. It was just a contusion though, so no big deal.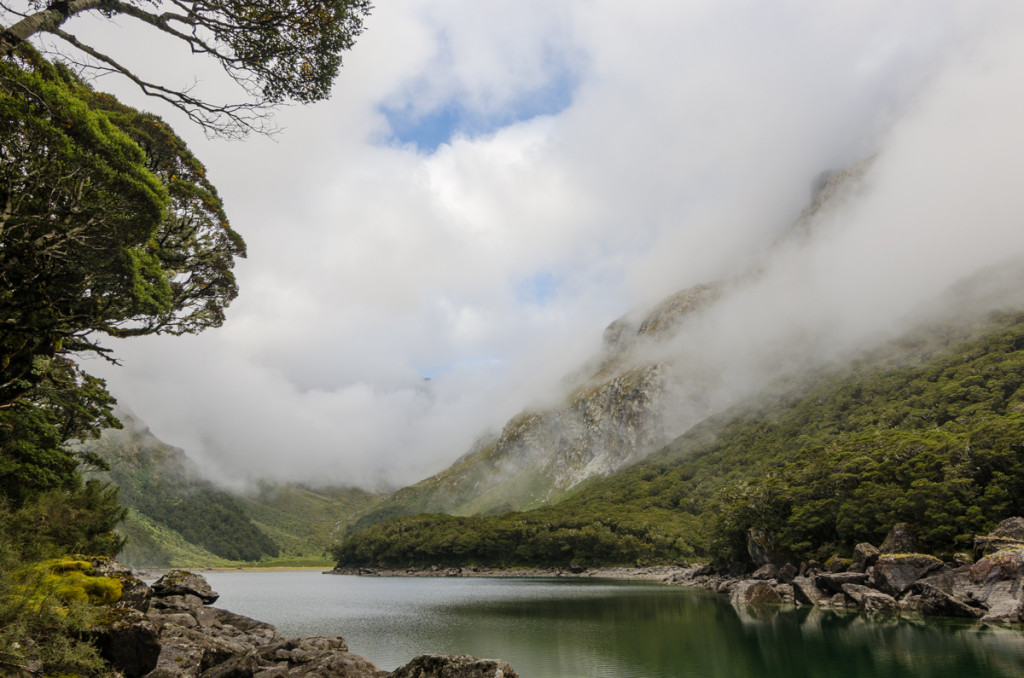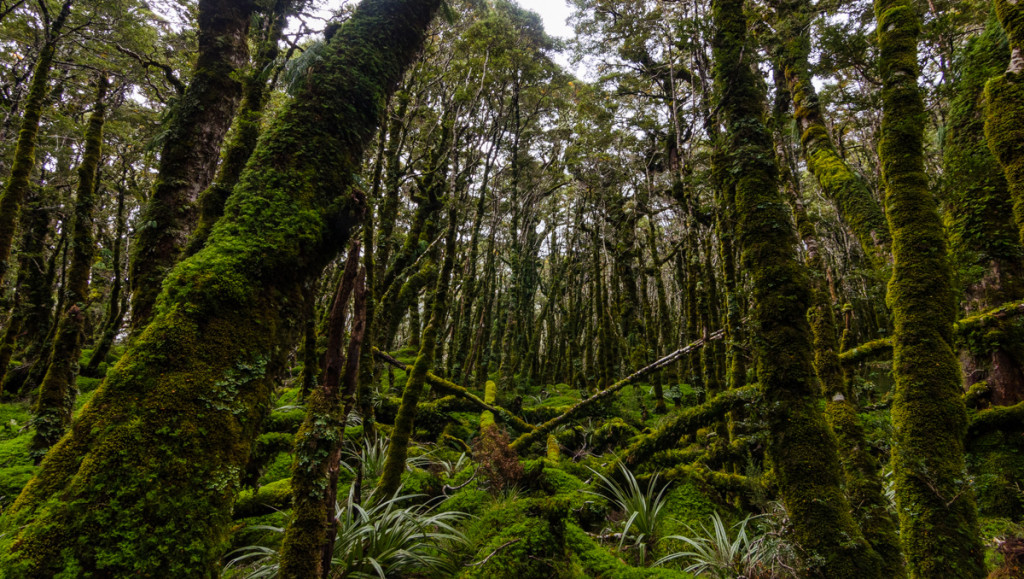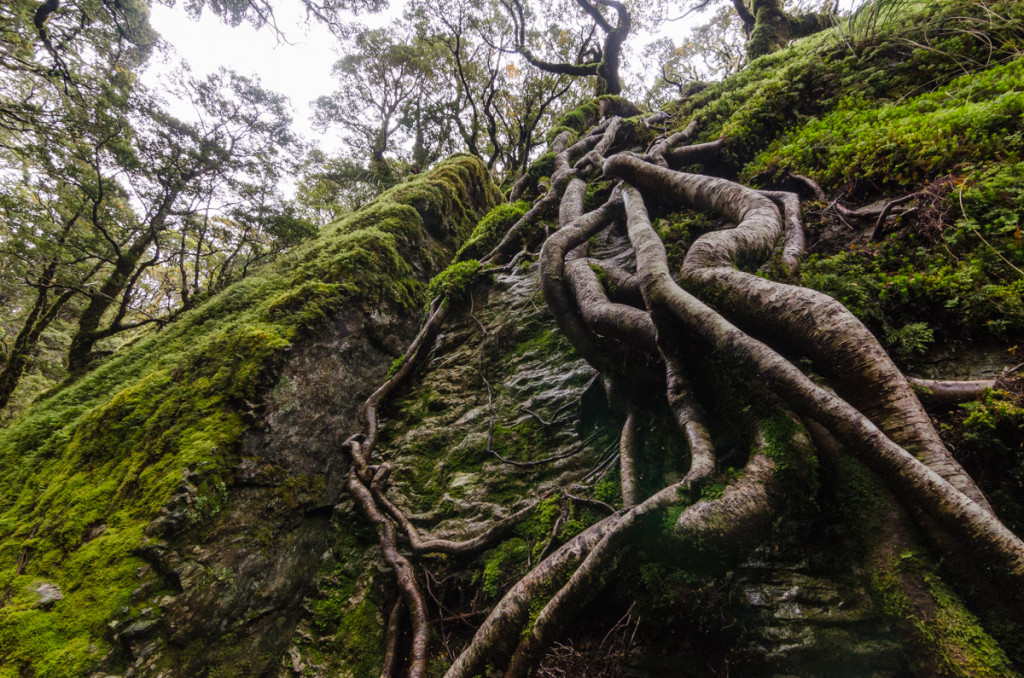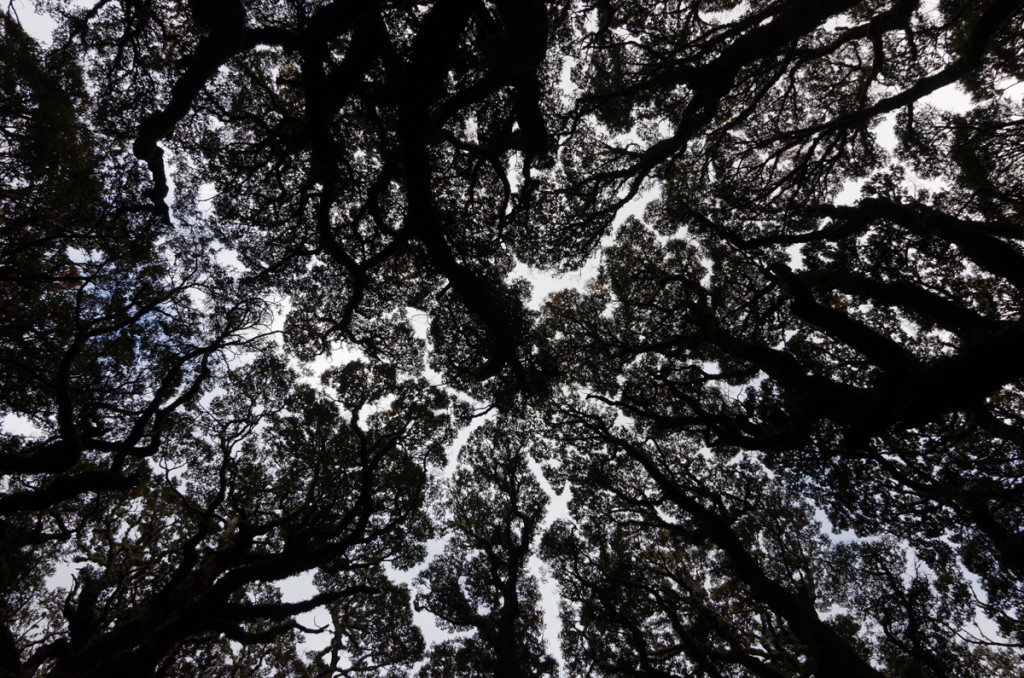 Back at the hut, I shared a table with Camille and Jen from Australia, who were great company. Knee was a bit swollen again, so I iced it a lot.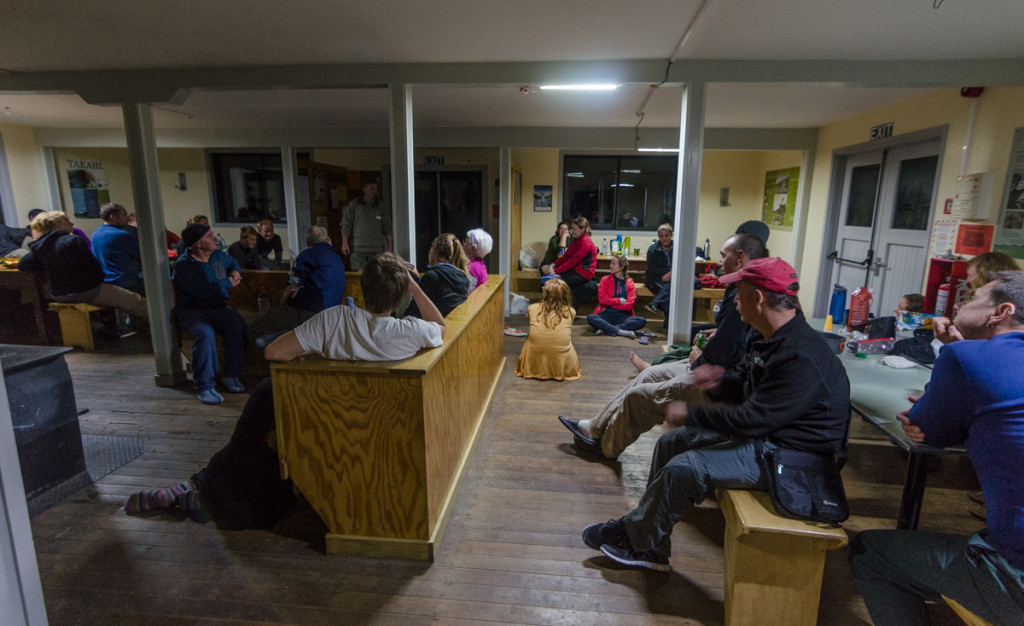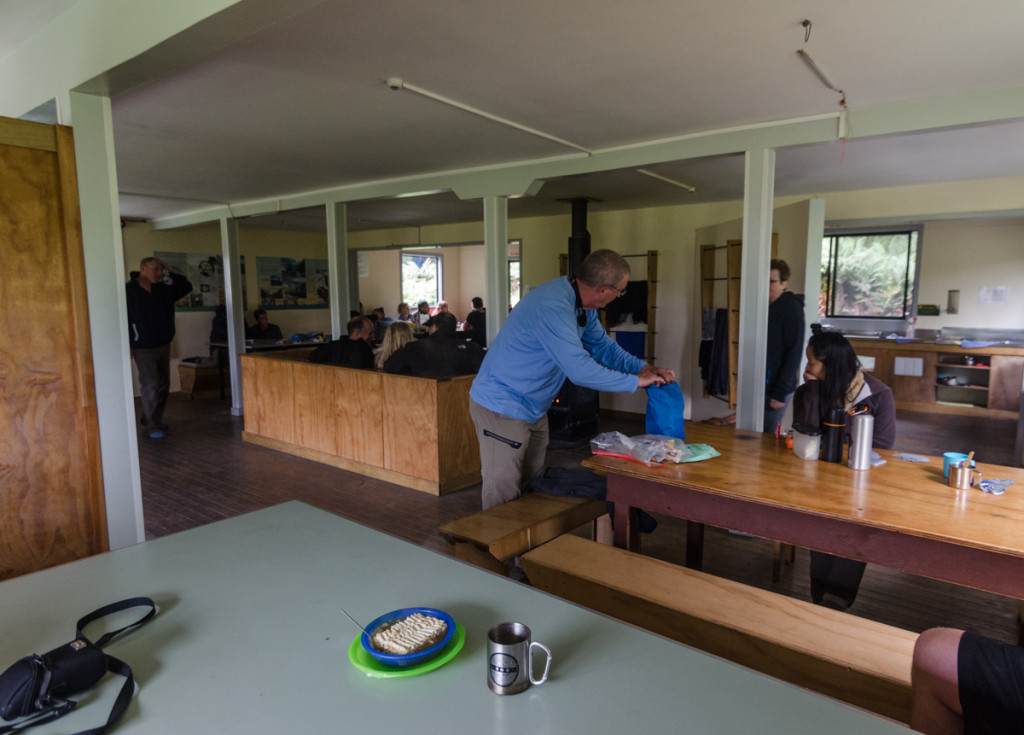 After the ranger's talk most people went to bed, but not me, Simon, or Steffen. We went out again to do some night photography. It turned out that there was a lunar eclipse going on that night. I saw half of it before going to bed at around 11pm.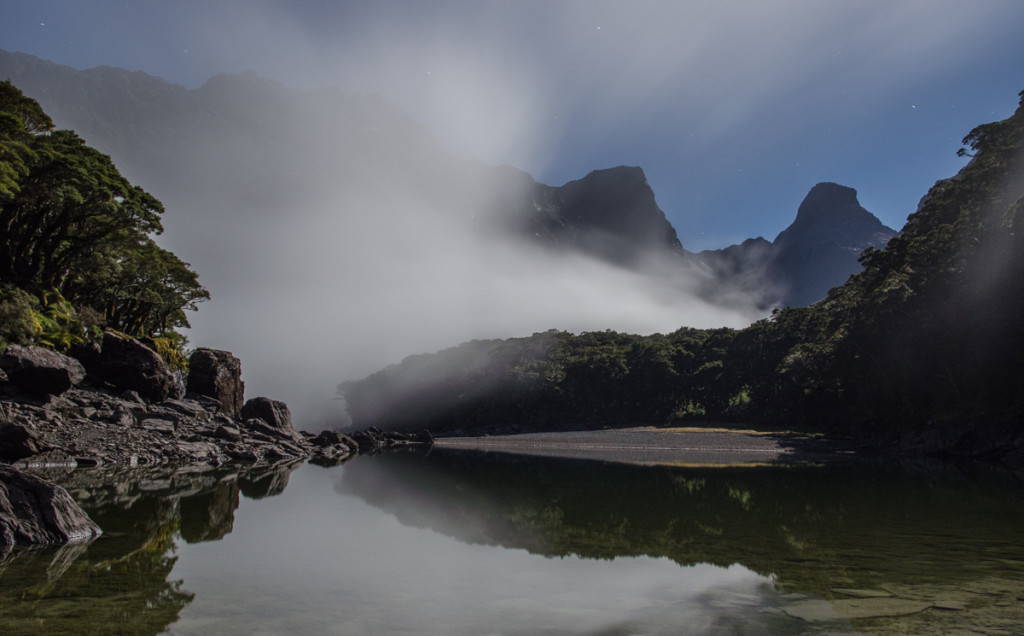 ---
For more info on this walk, check out the NZ Department of Conservation's brochure and video for this walk.
---
Next entry: Day 3 – Lake Mackenzie Hut to The Divide