Previous entry: Day 3: Waiopaoa Hut to Marauiti Hut

Journal entry for March 20, 2015
Distance Hiked: 17.0 km

The sunrise was beautiful over the misty lake.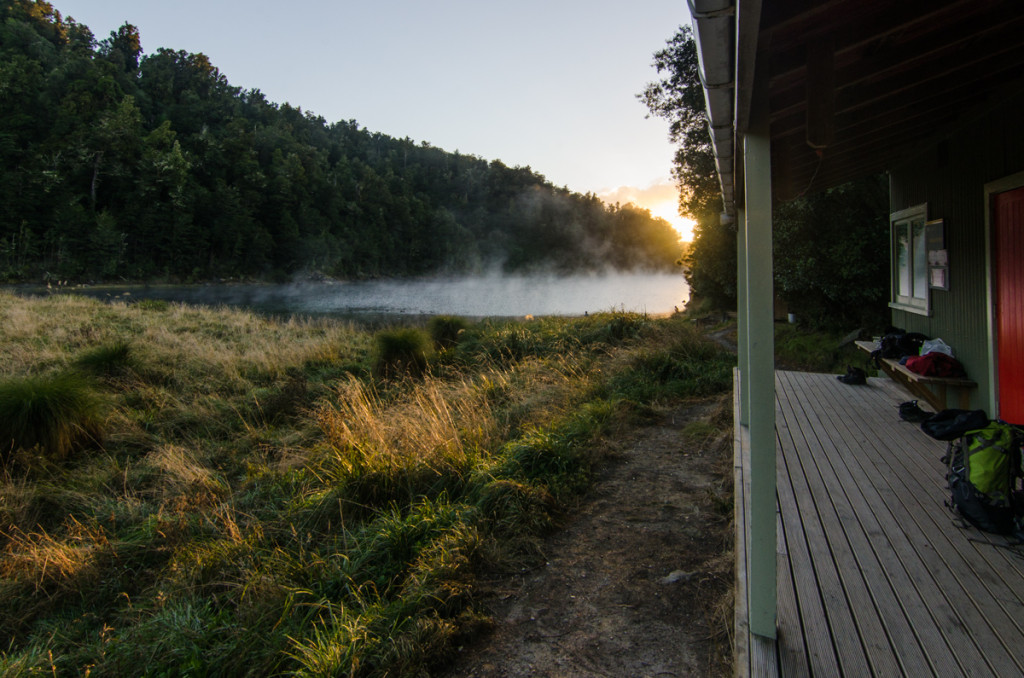 It was going to be around 4.5 hours to the end of this Great Walk. The forest was nice like the previous two days, but nothing spectacular like the first day. There were a few small up and downs with switchbacks. At one point I had to do a small jump, about 1 meter high, and my left knee buckled when it landed. I felt a slight pop, and for a few seconds I imagined all my planned hikes in New Zealand going down the toilet. This is the same knee I injured 2 1/2 years ago playing soccer and it hasn't been the same ever since. While hiking in Dominica and South America it felt a bit unstable and would swell from time to time, but I felt it was manageable enough to do two months of hiking in NZ. It was a short and sharp pain, then it gradually went away. I tested it slowly and it seemed OK, but I knew the swelling would come later. I kept going, but was slow and cautious.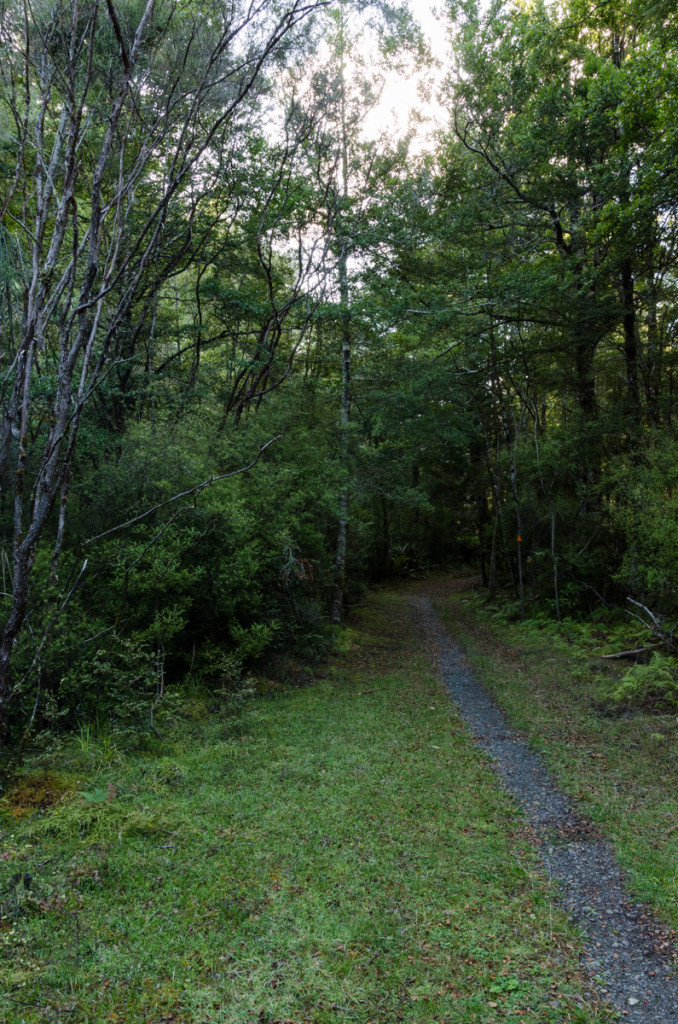 I reached an area where apparently kiwis (the animal, not the fruit) were present and there was a lot of effort in protecting their habitat from predators. I didn't see any of them though.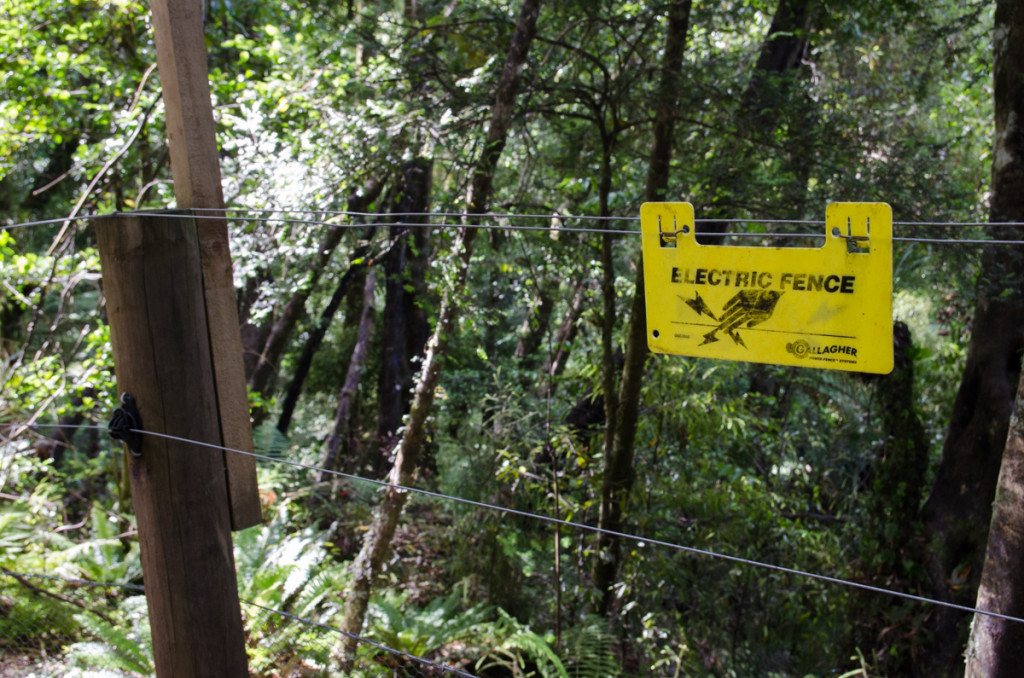 I reached Waiharuru Hut, and it was a huge one. It looked very new and clean and had separate buildings for sleeping and lounging/cooking.
Shortly after, I run into Ramona again, and just like the previous day we hiked together for the rest of the day. The trail wasn't very exciting, and from time to time I hoped it'd end sooner than later.
When we reached the water taxi pick up spot, there was almost two hours to go until the 2pm pick up time. The real end of the Great Walk was still 10-15 minutes away, but I didn't feel like hiking it, which is strange considering the completionist in me. I ate lunch and laid down on the sand by the lake. Eventually, pretty much everybody I had met during the previous four days all showed up. They were also waiting for the same water taxi, which took us to the southern terminus of the trail (where we started).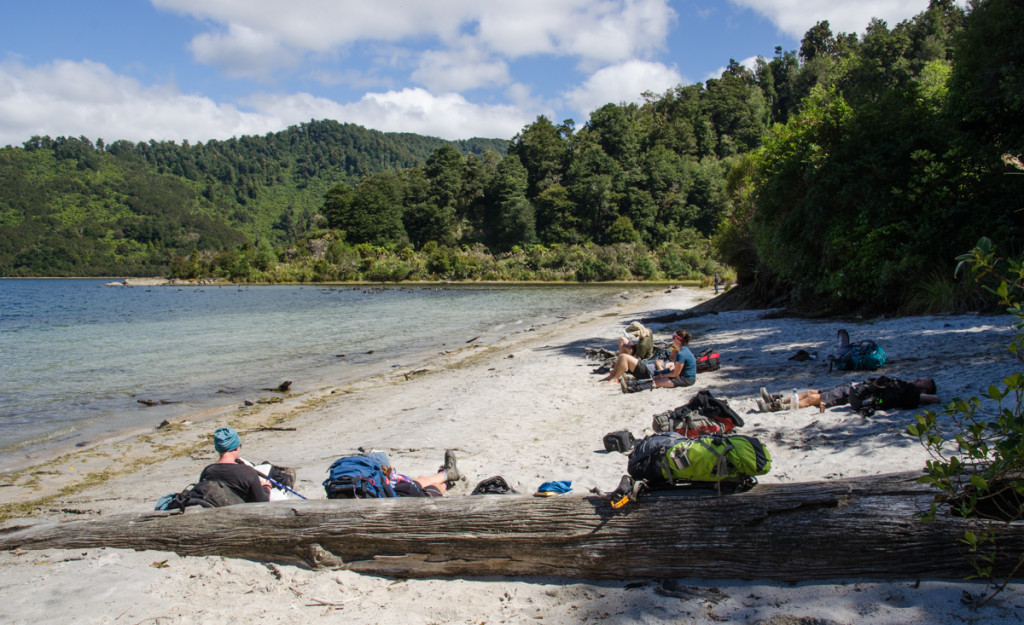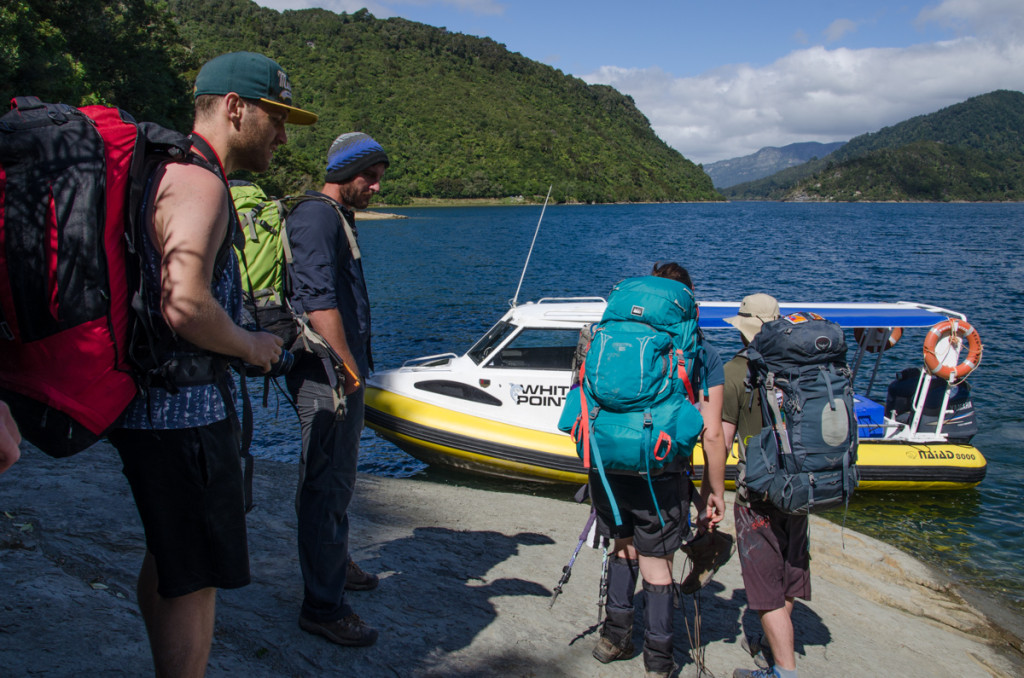 In conclusion, I was an enjoyable 4-day hike. It was my first time staying in huts and I really enjoyed not having to worry about rain, wind, cold temperatures and tent condensation. I also enjoyed meeting and talking to other people in the huts. I thought the scenery for the first day and a half were spectacular, the rest of the way was OK. The trail condition was generally good, and great in some sections. It could be done in three days (in fact most of the people I met did it that way) but if you have the time, just bring a book and enjoy the nature and the down time while doing it in four days.
One Great Walk completed, seven more to go.
---
These are my ratings for the Lake Waikaremoana Great Walk:
Scenery: 4.5 – Beautiful beech forest and lake views on the first day, nothing special the last 2 days.
Difficulty: 5 – A few hills to climb, specially a big one on the first day, but the rest is pretty flat.
Trail Condition: 8 – Great all around
---
For more info on this walk, check out the NZ Department of Conservation's brochure and video.
---
Next entry: Wairoa and Taupo, In Between Great Walks