Previous entry: Day 2 – Perry Saddle Hut to James Mackay Hut
Part of the New Zealand Great Walks Journal
Journal entry for May 10, 2015
Distance hiked: 20.5 km
It rained on and off throughout the night, and once again heavily at around 8:30am. While waiting for the rain to stop, Calum, Timo, Mervin, and I did some cleaning in Perry Saddle Hut. We hit the trail half an hour later.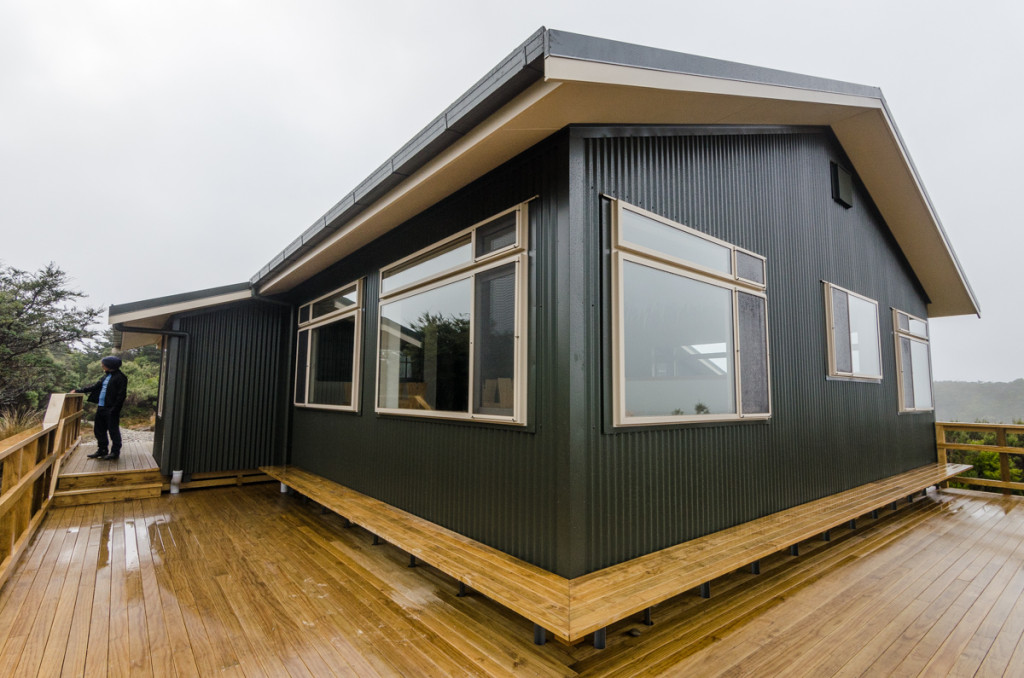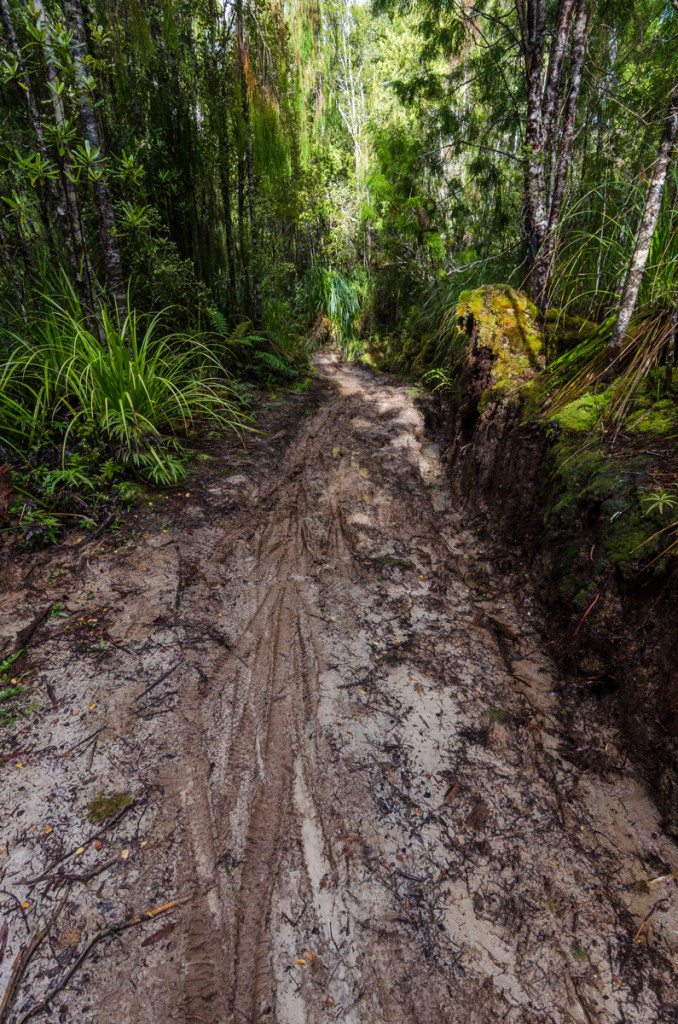 The 600-meter descent down to Lewis Hut was through unremarkable bush forest. One of my favorite pastimes while hiking in NZ is to read the "Intentions Book" in the huts. People log their names, city of origin, arrival/departure dates, next destination, and any other comments. Some of them are amusing. There was one comment by a girl who had forgotten her lighter and was left with no dinner, all by herself.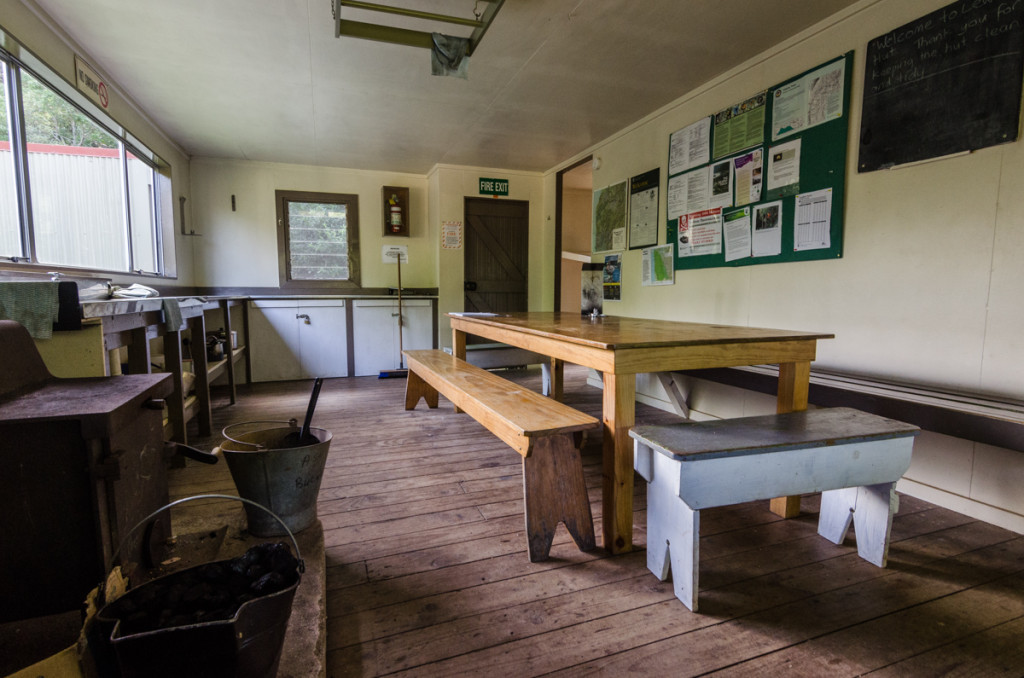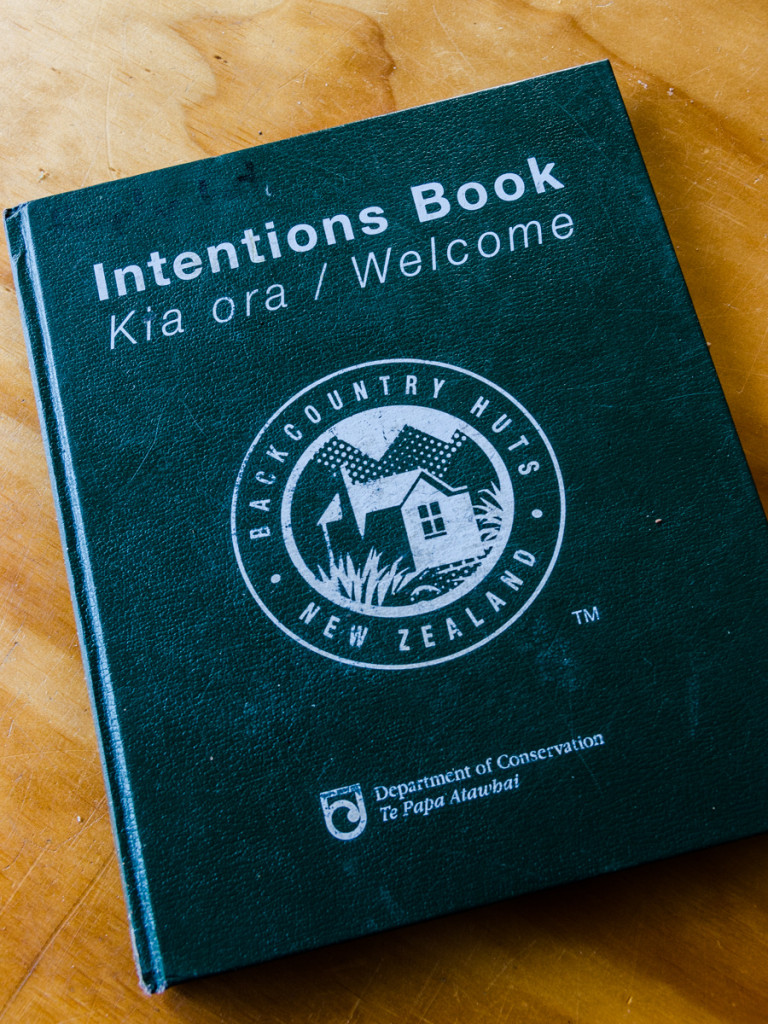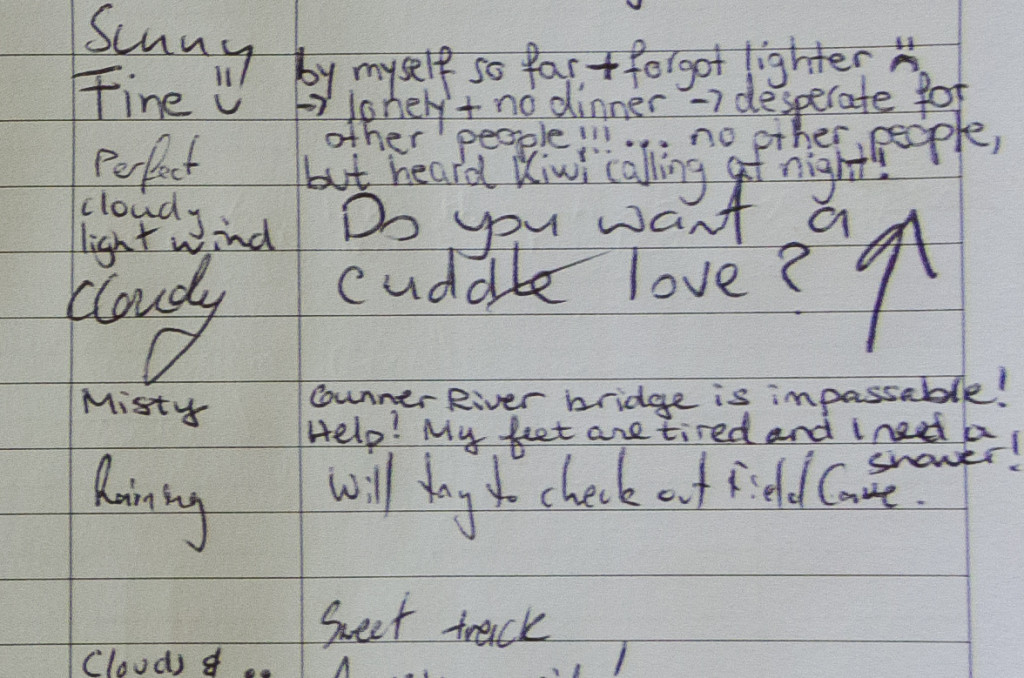 The scenery turned very interesting after Lewis Hut. Long bridges, beautiful rocky cliffs in the distance, and a strange forest with trees I had never seen before.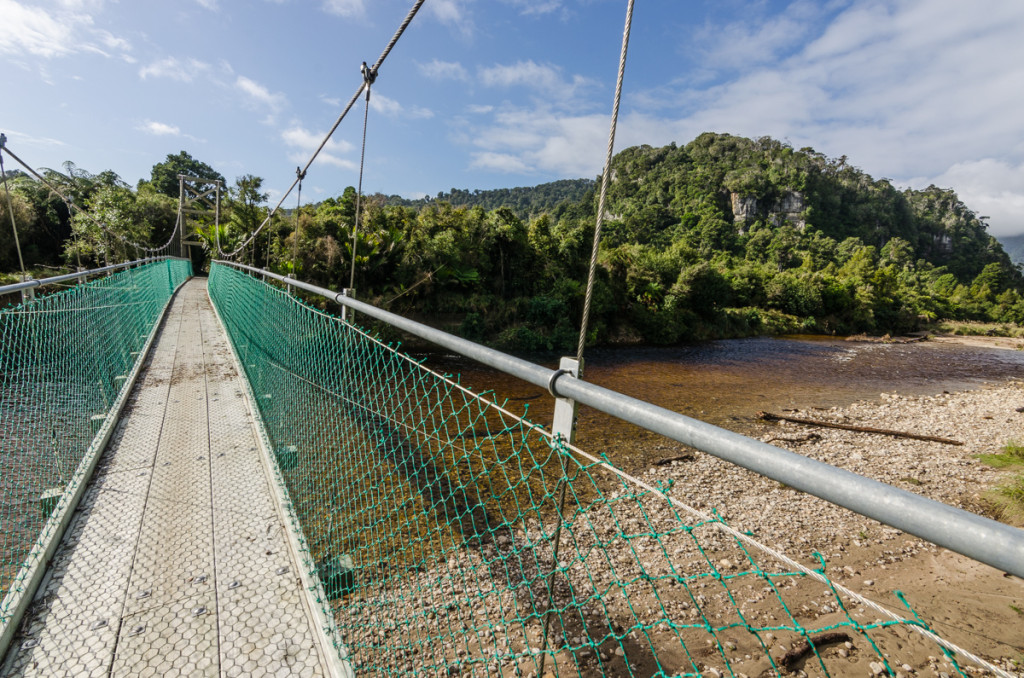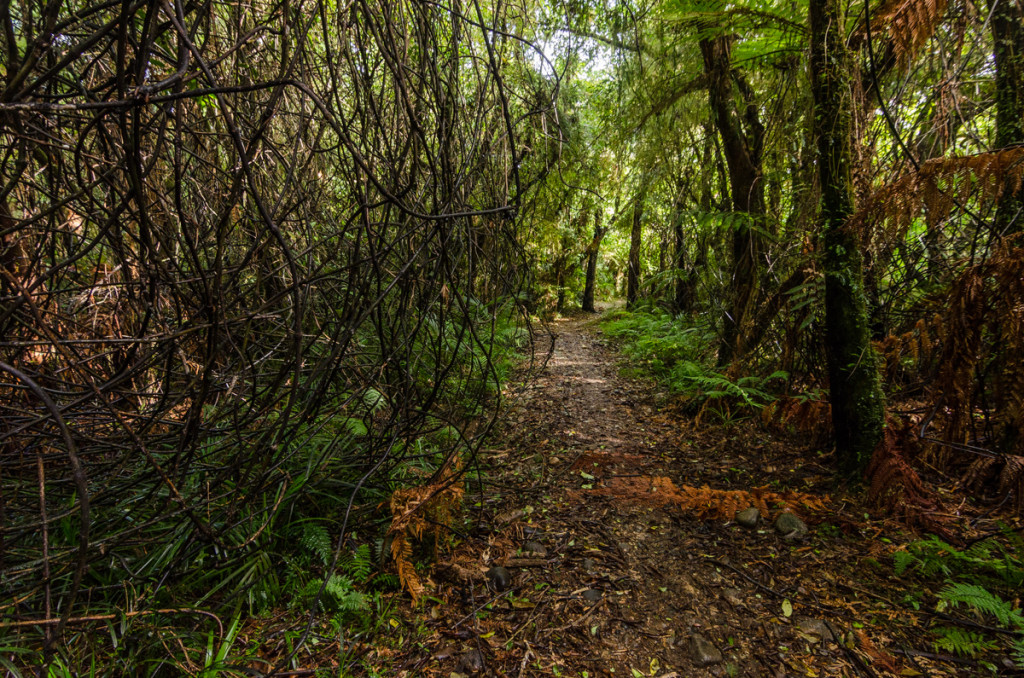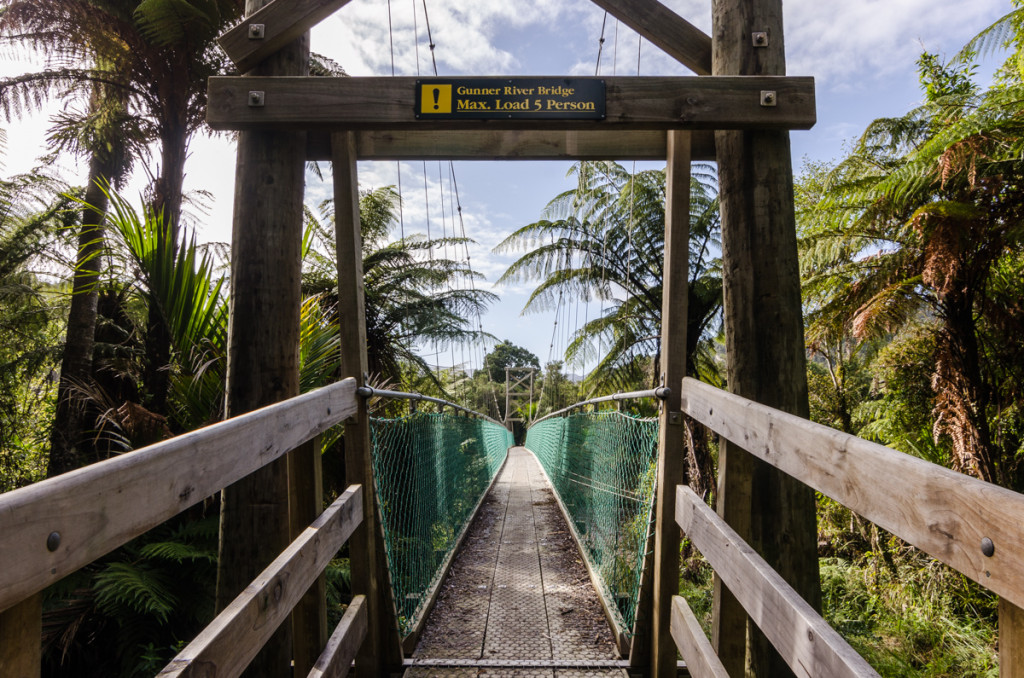 My final destination for the day was Heaphy Hut, in a beautiful area where the Heaphy River meets the Tasman Sea. You could see the high tide sea water and the downstream river water pushing against each other. Callum, Timo, and Mervin had just arrived too. We were the only ones at the hut that night.
We went for a walk to enjoy the sunset. The sun got blocked by a huge cloud just as it was hitting the horizon, so the sunset wasn't as good as it could have been.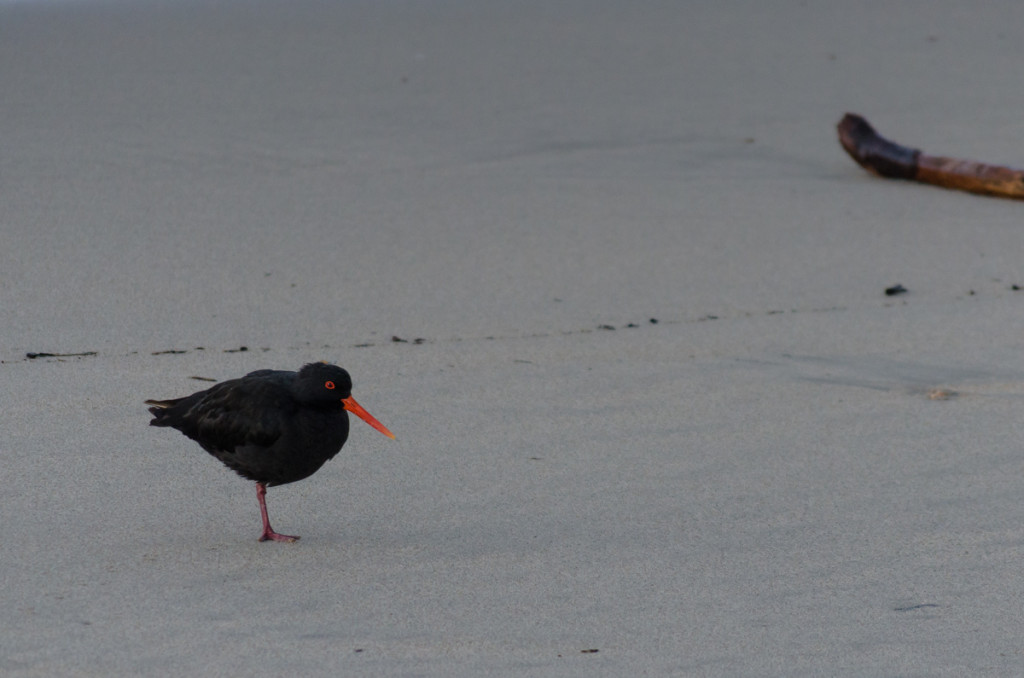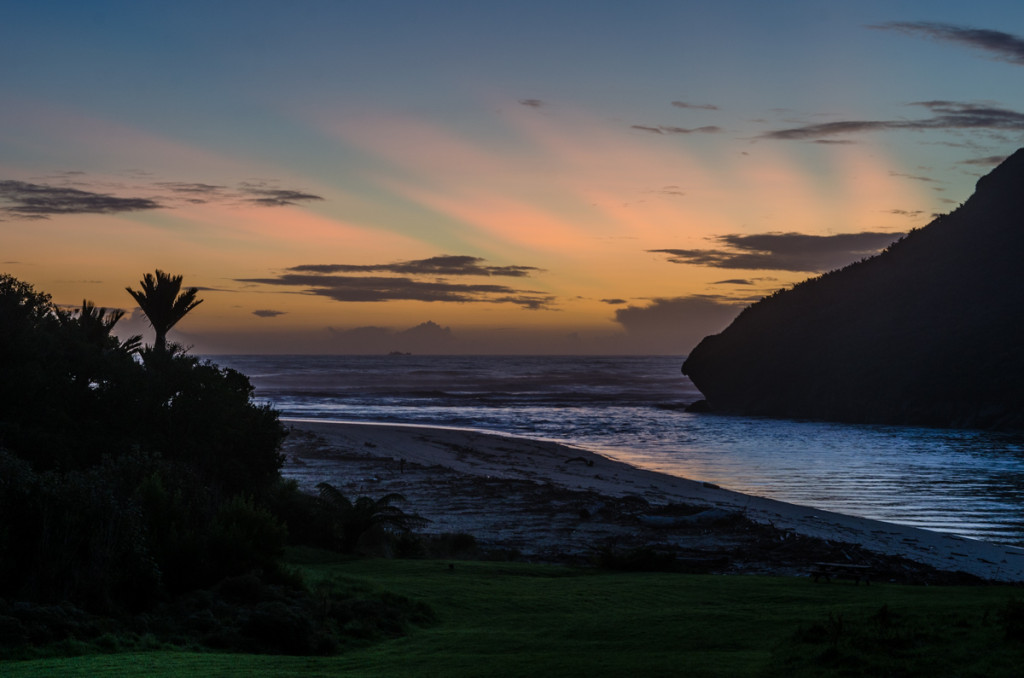 Back at the hut, it took us a long time to start a fire because of lack of small timber. The clouds cleared up after it got dark and we had fantastic views of the starry sky.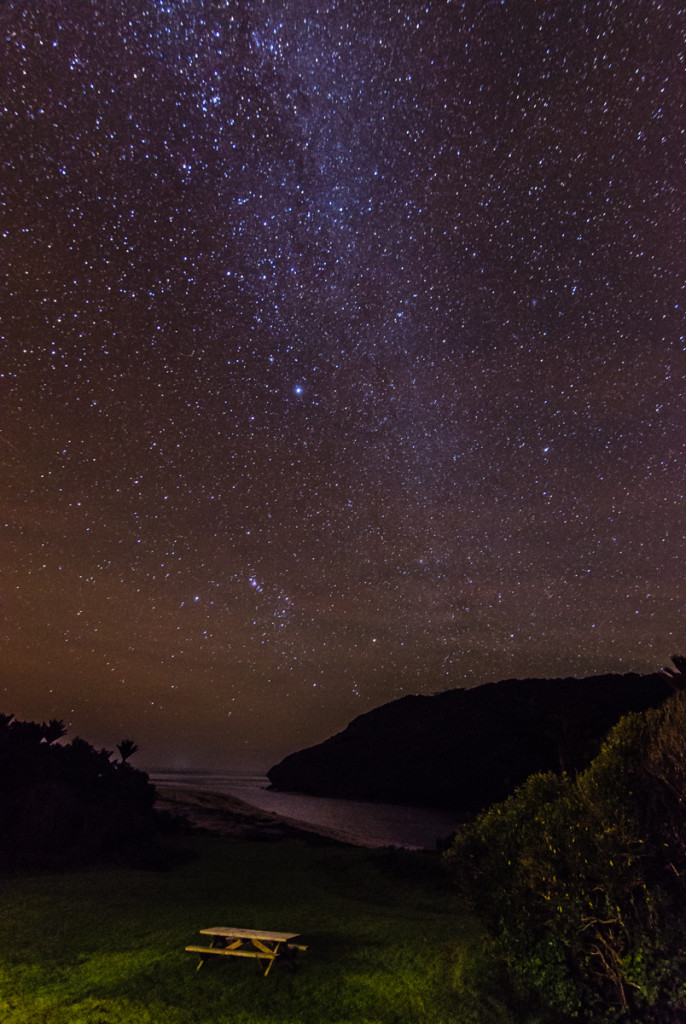 In my mind, this was the day that Heaphy Track earned its Great Walk honor. The first two days were rather unremarkable for me, but the scenery for this day was both very beautiful and unique.
---
More info:
NZ Department of Conservation's brochure and video for this walk.
---
Next entry: Day 4 – Heaphy Hut to Kohaihai
Part of the New Zealand Great Walks Journal