Previous entry: Day 2: Parakire Hut to Waiopaoa Hut

Journal entry for March 19, 2015
Distance Hiked: 12.0 km
Sleeping in the common room is warmer, but it's guaranteed that you'll be awaken by the first person who gets up and starts cooking breakfast. My breakfast consisted of a couple of granola bars, but for the next hike (Tongariro Nothern Circuit) I think I'll bring some hot chocolate powder to make it a little more interesting.
I left Parakire Hut around 9am. The forest scenery wasn't anything special, definitely not like the first day and a half. There's a nice suspension bridge on the way to the fork to the trail that takes you to Korokoro Falls, an 1-hour side-trip.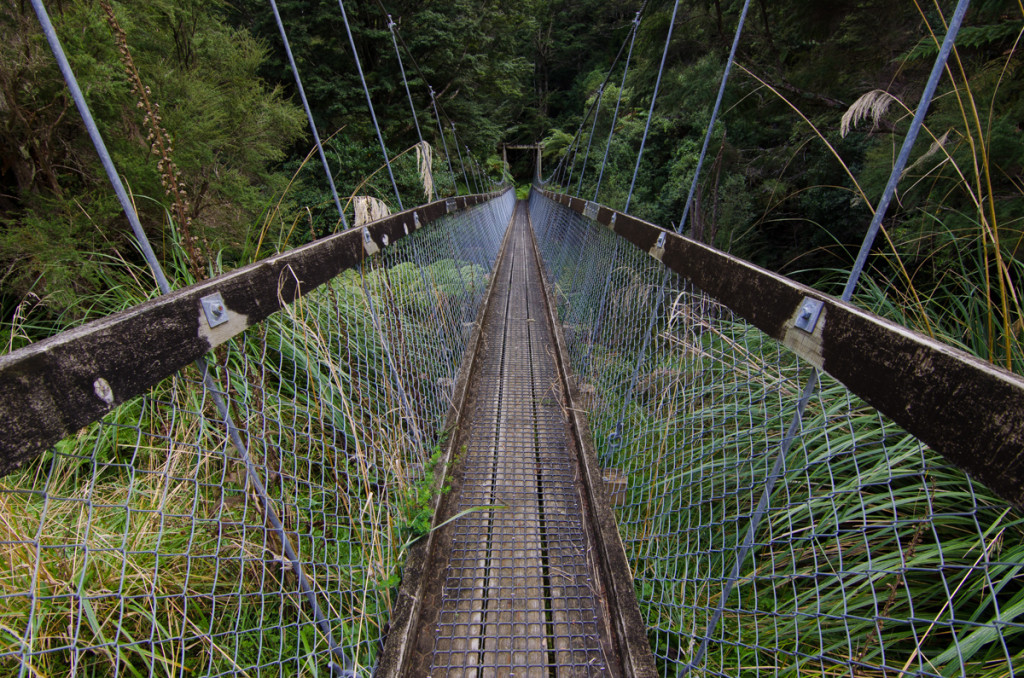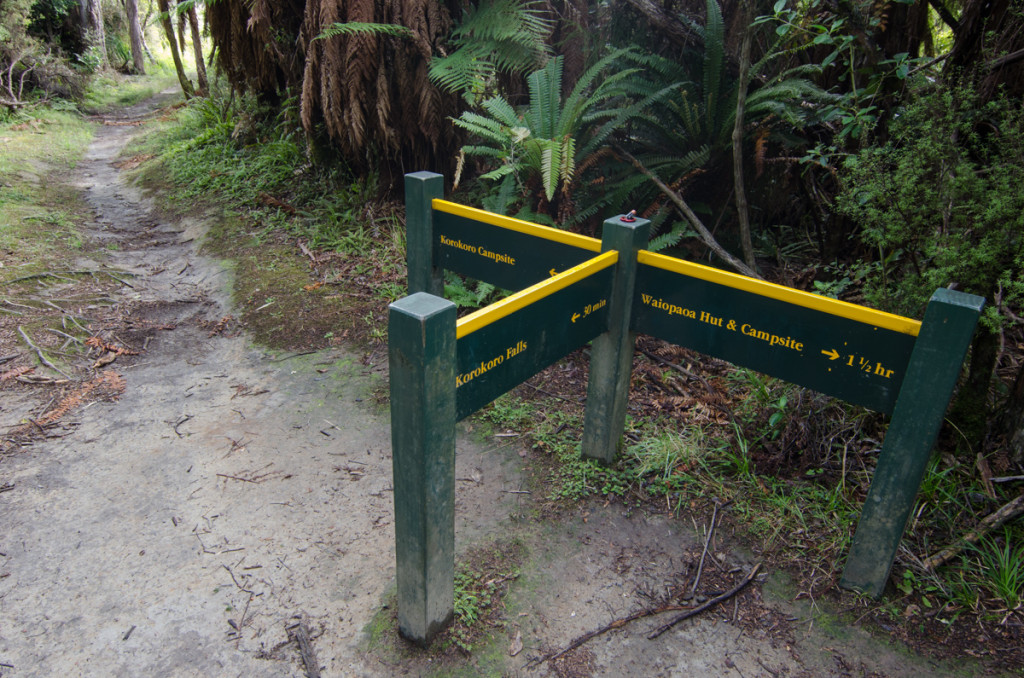 Getting to the falls required fording a river. There's a rope there which helped a lot. But there's one spot where you can't avoid getting one of your feet wet.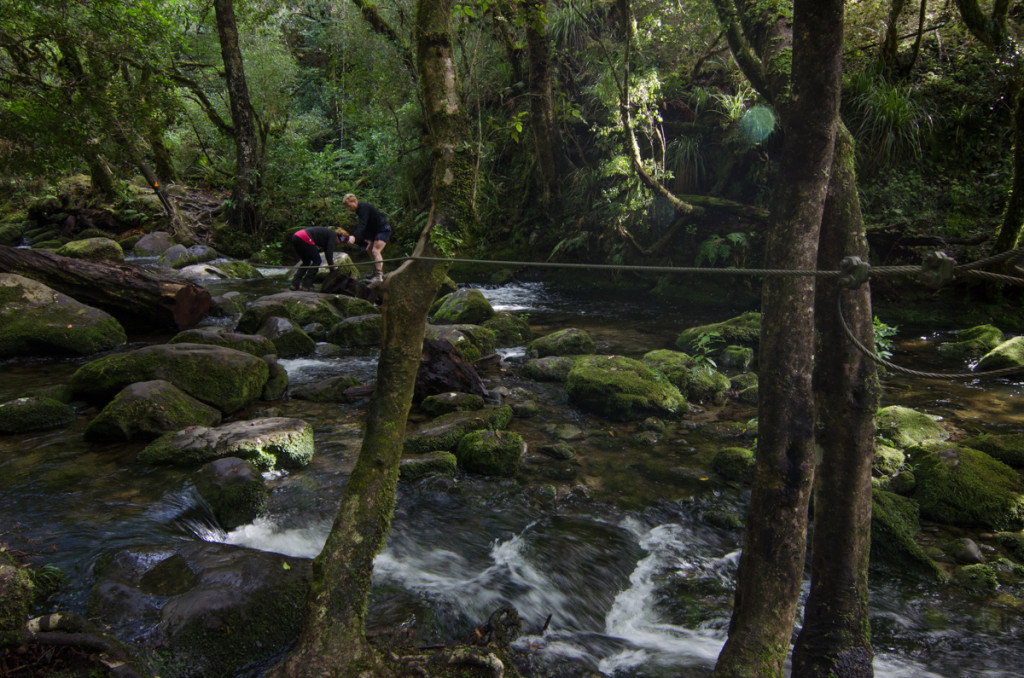 I missed a turn after crossing the river and got lost for a little while, but I soon realized that something wasn't right and eventually found the right way. The Korokoro Falls were nice, but not spectacular. What makes it nice are the trees and vegetation around it.
As I walked back to rejoin the main trail, I met Ramona from Switzerland. She had a very long 24 km day and asked me if it was worth hiking an extra hour to see the falls. I told her that if it was me doing a long day, I don't think seeing the falls would be worth it. She followed my advice. She was very pleasant to talk to and we ended up hiking together until I got to Marauiti Hut, while she still had another 2 hours to the following hut. The hike for the most part was easy, with a few small hills to climb, although the trail was not in exceptional shape as in the first day. We stopped for lunch by the lake shore.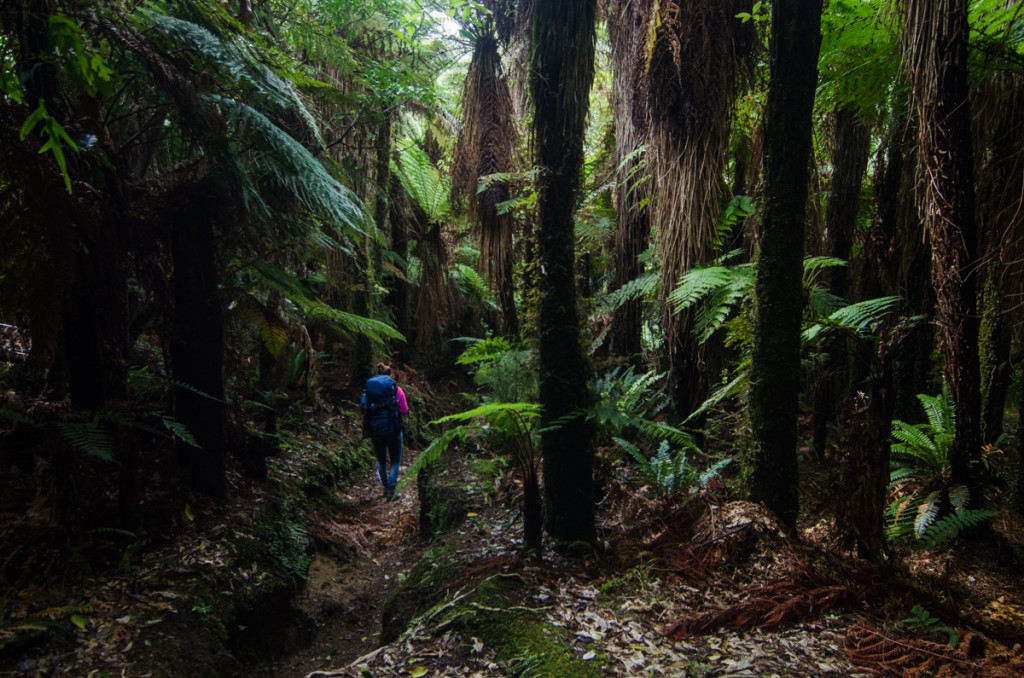 Marauiti Hut is on the small side and a little run down. But it had beautiful views.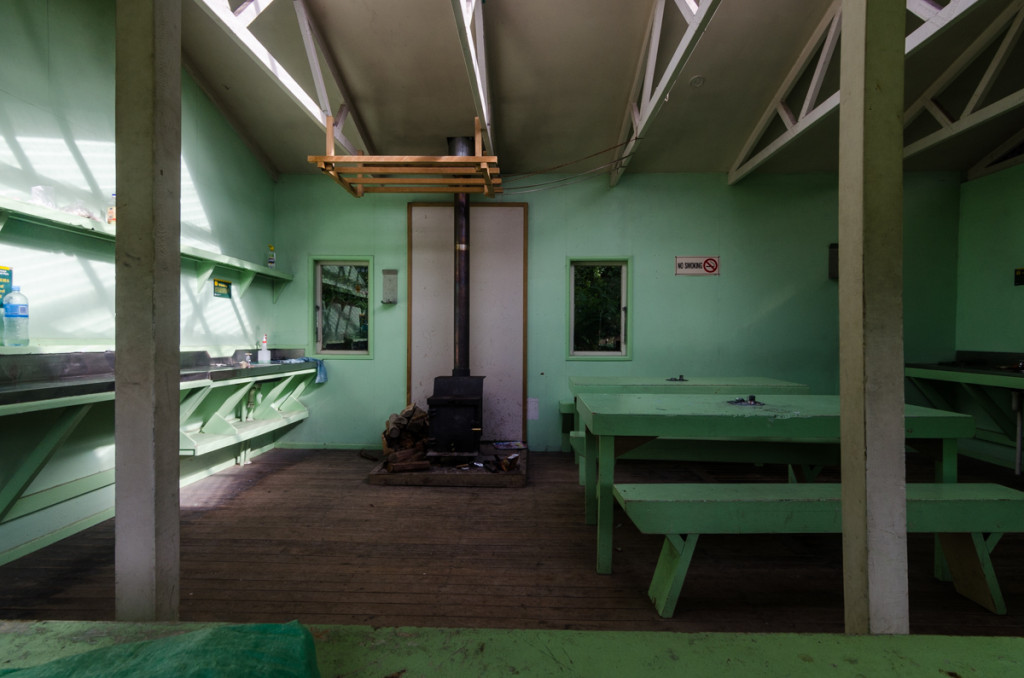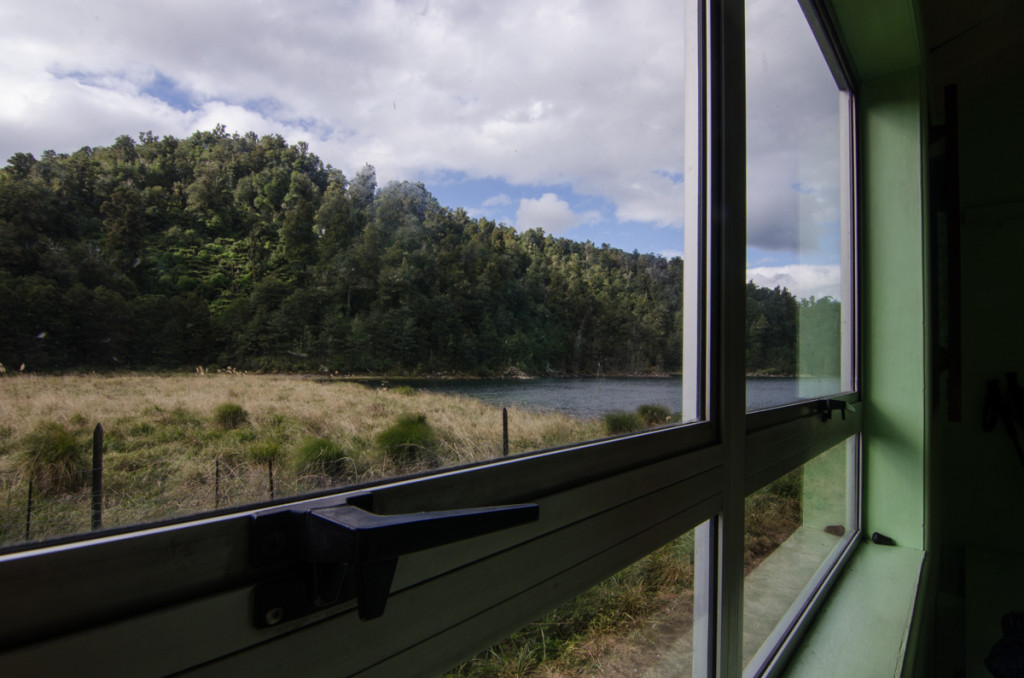 The two guys from Hamilton with the cans of rum and coke were also staying there that night. I helped them chop some fire food outside by the woodshed. I realized that I had no clue how to handle an axe. I also got attacked by hundreds of sand flies.
Later on, a couple from the US and their Australian friend joined us in the hut. After everyone else went to bed, I had a long chat with the American guy, who was planning a long trip in the next few years, and asked me a lot of questions.
It hadn't been a long or a tough day, but I was feeling tired as my left foot was sore and my left knee a little swollen. I wasn't sure if my New Balance 1690 trail running shoes were the problem, but I never experienced so much soreness at the end of each day. Once again I chose to sleep in the main room so I wouldn't have to worry about being cold, or having snoring bunk mates.
---
For more info on this walk, check out the NZ Department of Conservation's brochure and video.
---
Next entry: Day 4: Marauiti Hut to Hopuruahine Landing