Part of the New Zealand Great Walks Journal
Previous entry: Milford Track Day 4 – Dumpling Hut to Sandfly Point
I spent about eight nights total in Te Anau, finding the town very pleasant and relaxing. It seats right next to beautiful Lake Te Anau, and has a few nice cafes and a couple of supermarkets pretty well stocked for preparing for treks. The people I met in the hostels were all pretty friendly, unlike the ones I met in Queenstown. Most people come to Te Anau to enjoy nature instead of partying.
The first visit was before and after the Milford Track. It snowed for two days after I finished that trek. My plan was to do the Kepler Track right after the Milford, but they closed sections of the track for many days due to heavy snowfall. I saw a video from a guy who hiked back to town from Kepler's Luxmore Hut, and the snow was waist-high. I waited a few days to see if the situation would improve. The Department of Conservation office would not say anything except that they would re-assess the situation the following day.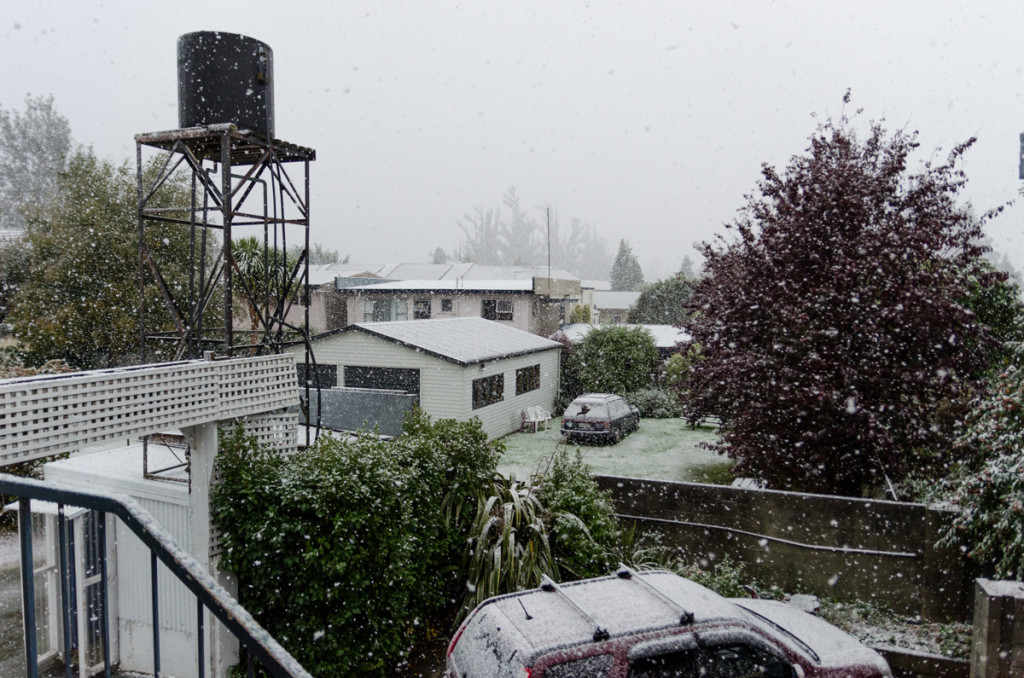 I finally decided to go to Stewart Island and do the Rakiura Track first. I returned to Te Anau a week later to complete the Kepler Track snow-free.
I filled the down time by working on my backlog of pictures and blog posts, and experimenting with the 10-stop neutral density filter for my camera that I had bought a couple of months before. I'm very happy with this picture I took of Lake Te Anau:
Next entry: Rakiura Track Day 1 – Oban to Port William Hut
Part of the New Zealand Great Walks Journal