Previous entry: Day 4 – Awaroa to Whariwharangi
Part of the New Zealand Great Walks Journal
Journal entry for May 5, 2015
Distance hiked: around 12 km
Since it was already dark when I arrived at Whariwharangi Hut the previous night, the following morning gave me a chance to really see how cool and unique this hut is.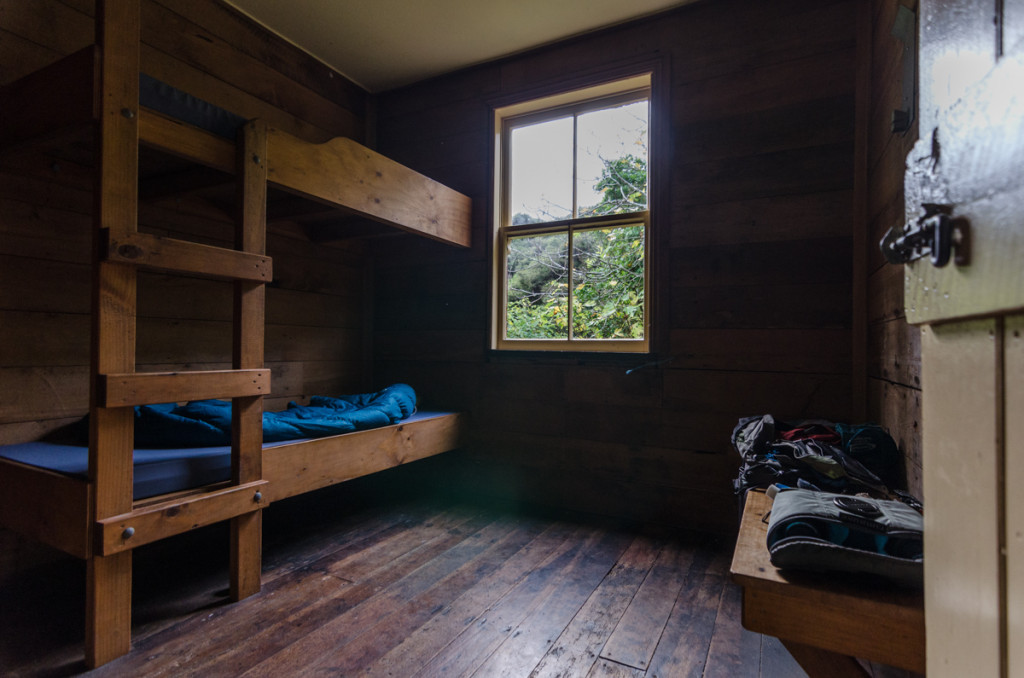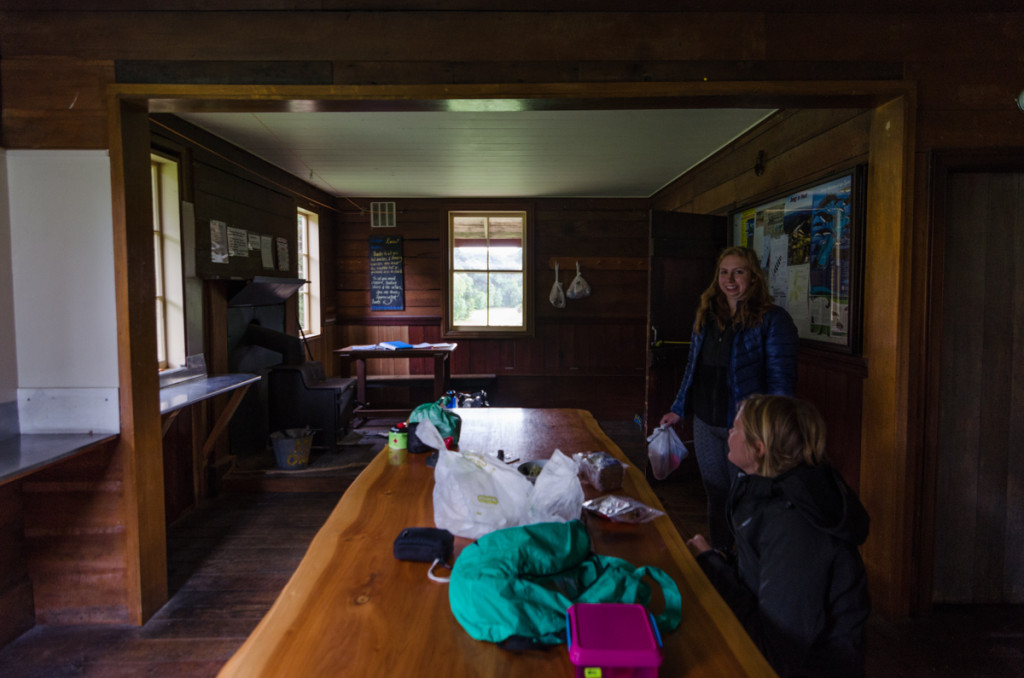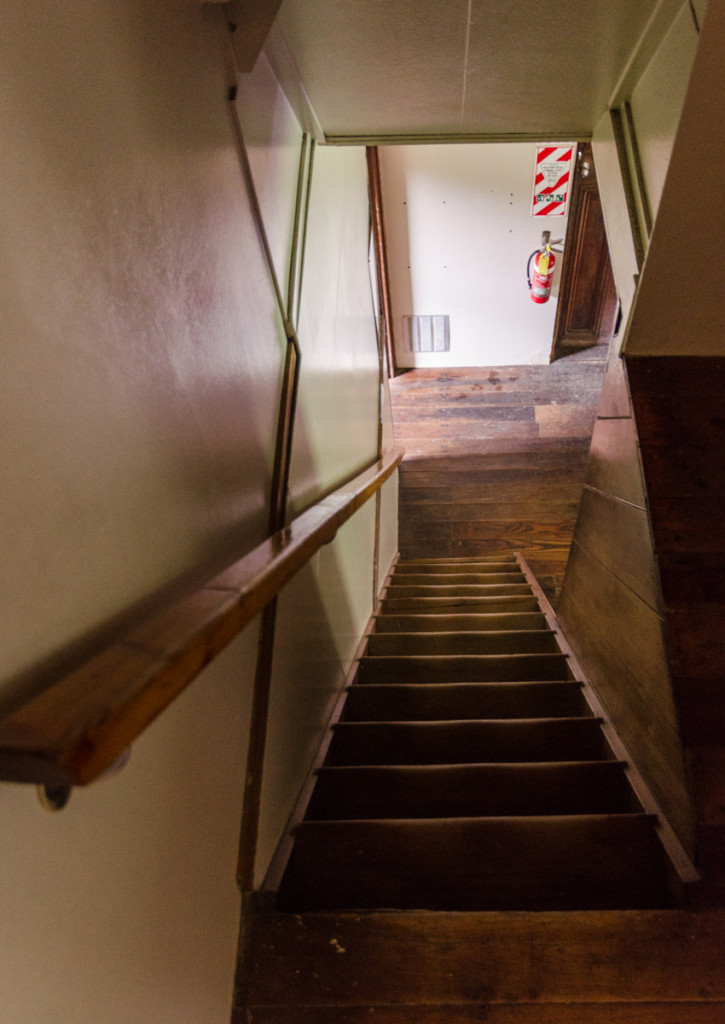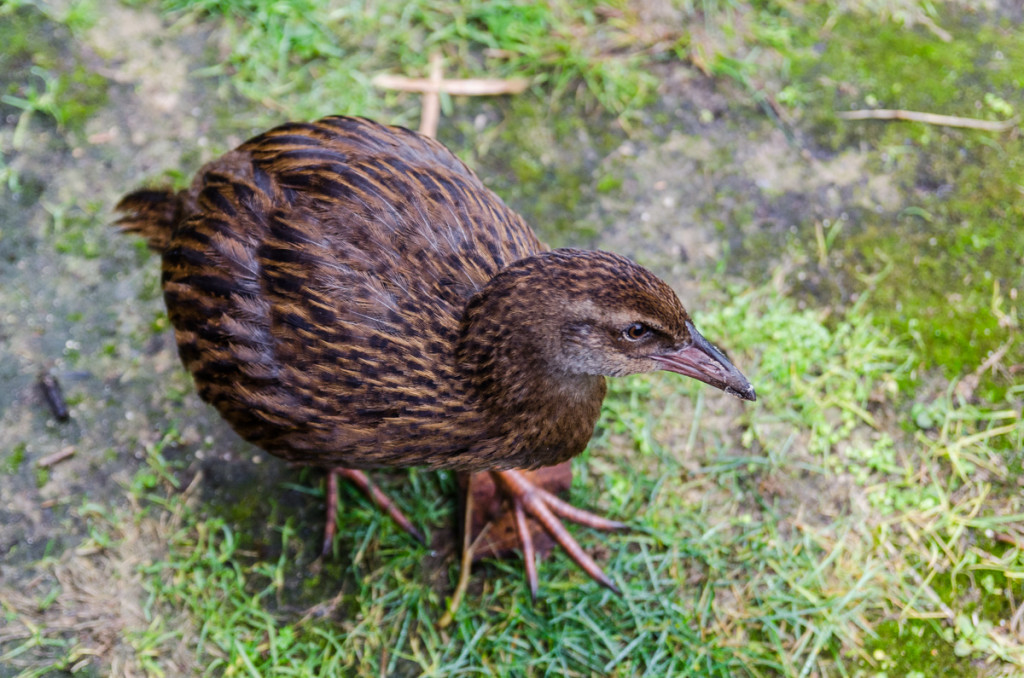 The previous day, while trying to get closer to the fur seals at Separation Point, I touched a plant that had sharp hairs that left me with a burning and painful sensation on my hand. While at the hut I found the following note explaining what it was: the New Zealand Stinging Nettle.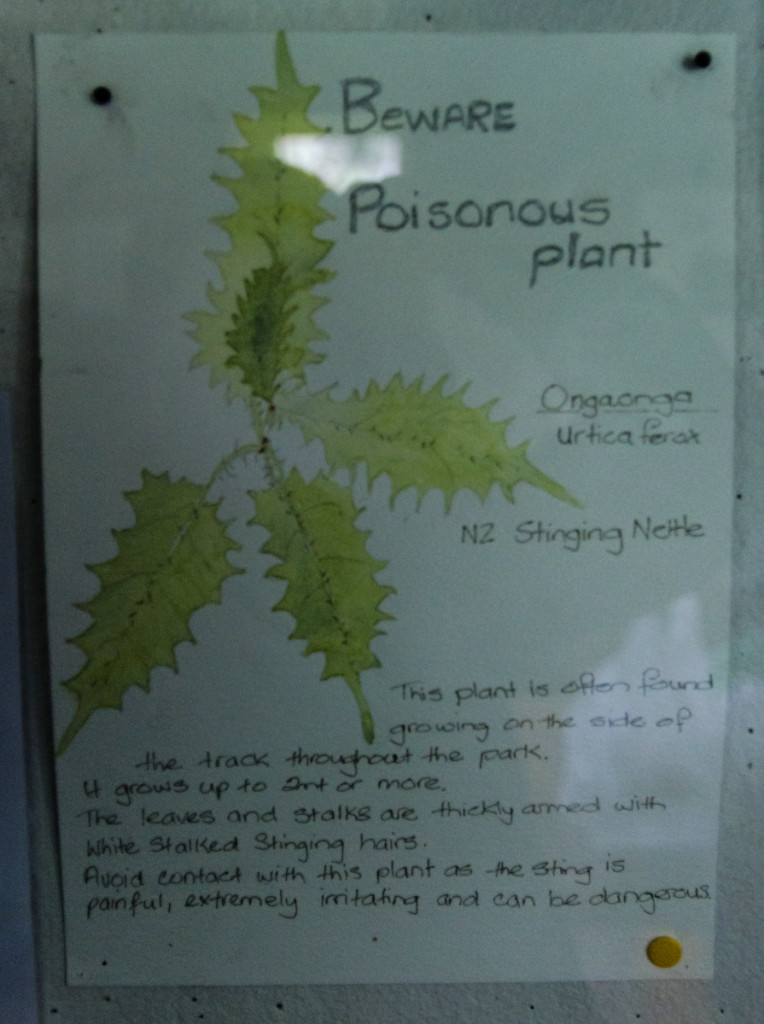 The plan for the day was to return to Totaranui, where I would take a water taxi back to Marahau, where I would take a shuttle back to Nelson. There are two ways to go to Totaranui from Whariwharangi. I could retrace my steps from the previous day, or I could continue southwest on the track and then take the Gibbs Hill Track, which loops back to Totaranui. Technically, the Abel Tasman Coast Track ends at Wainui Bay, but I would be skipping the last 1.5 km or so to take the Gibbs Hill Track.
Anne left the hut first, and I hiked the whole way with Leah and Elodie. All three of them had started their hikes the previous day from Totaranui, and after doing this loop at the northern end, they were heading south to where I had started four days earlier. They were the exception though, as most of the other people I met on the trail chose to skip this northern loop, which is a shame since I think it is the most beautiful part.
The climb up Gibbs Hill required a bit of effort. The weather was warm and we were sweating like crazy. On the way down it was a little slippery at times.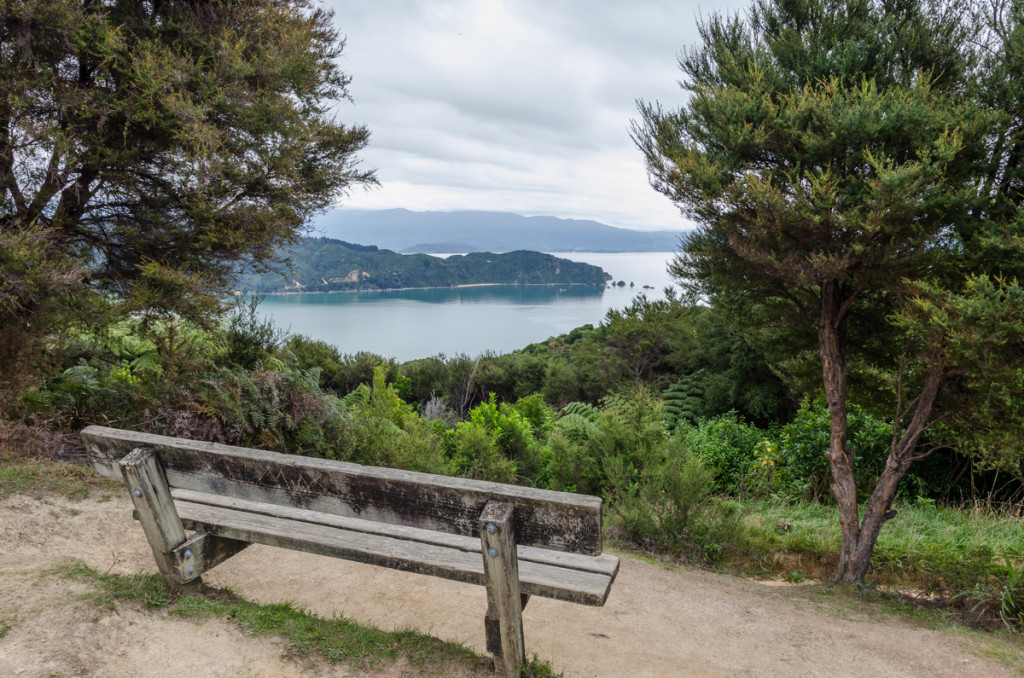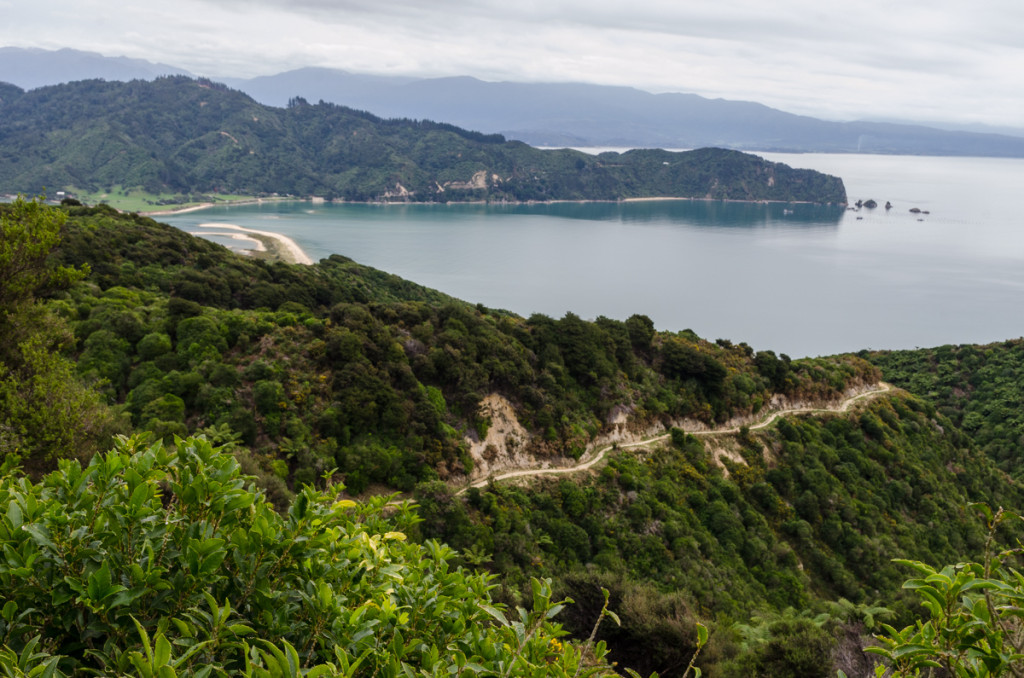 We caught up to Anne right before Totaranui, and we hiked the last stretch together.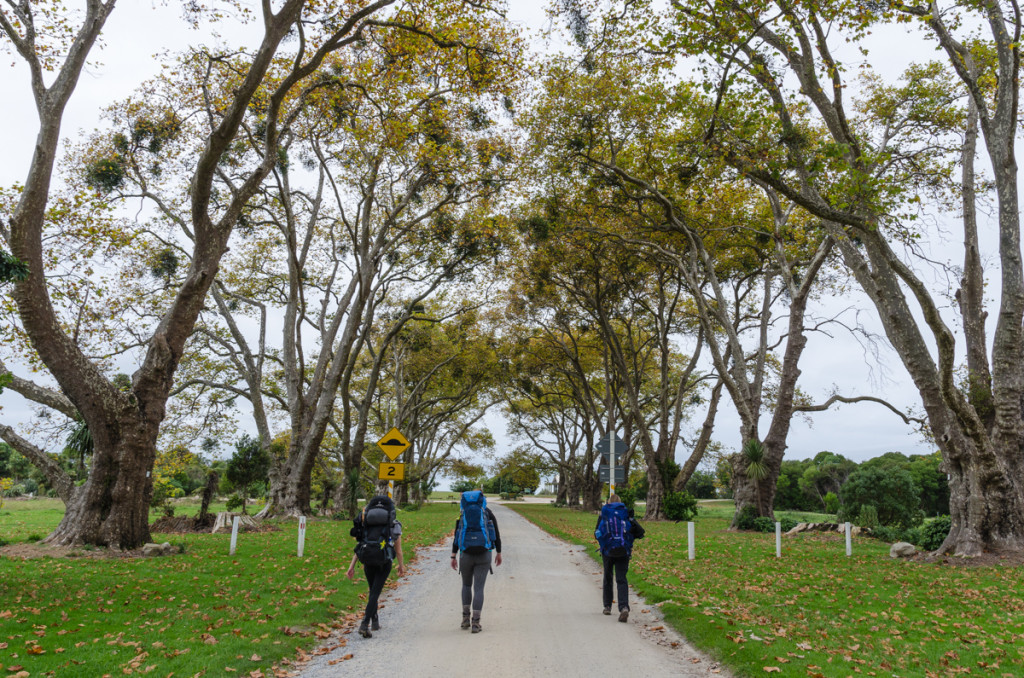 We stopped for lunch at a picnic table by the beach. I ate the last of my freeze-dried meals, and all that was left were four small blocks of chocolate. I had gotten pretty good at estimating the amount of food for a hike.
Once again the weather forecast was spot on. It started drizzling right when it said it would, at 1pm. The girls continued their journey, as I stayed behind waiting for my 2:45pm water taxi. I took some pictures of birds as I waited.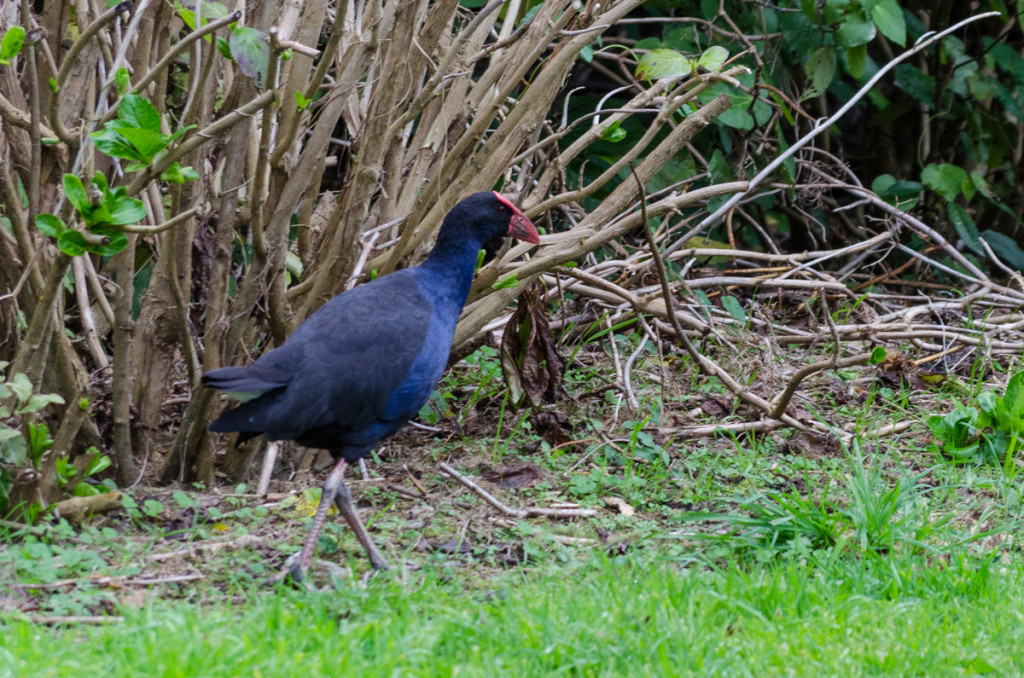 The water taxi ride was fun, as it retraced my first 4.5 days of hiking in about one hour. I recognized many of the places I had passed through. The driver stopped at a small island to show us some fur seals.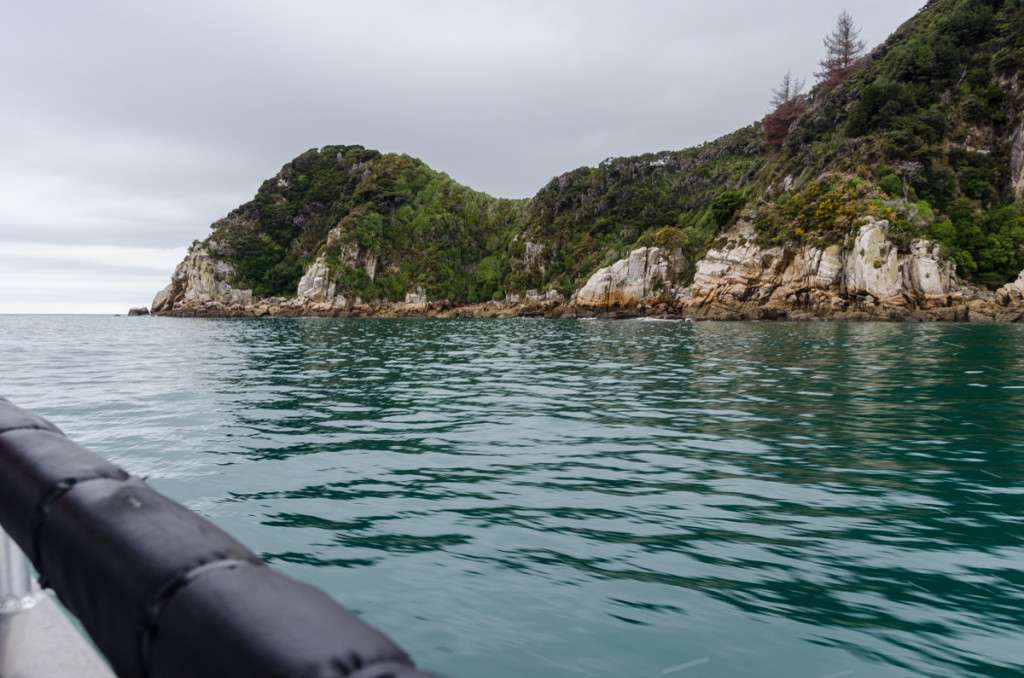 It was low tide when we arrived at Marahau, so a tractor came to tow the boat. It took us all the way to the main road, where shortly after I boarded the shuttle back to Nelson.
This was a Great Walk that got progressively better each day. The northern part has some truly spectacular coastal scenery. Before doing this, I always thought of New Zealand as having amazing mountains, but not beautiful beaches. Abel Tasman just shows that this country is not just beautiful everywhere, but also has a lot of diversity when it comes to landscapes.
---
My ratings for the Abel Tasman Coast Track:
Scenery: 8 – Gets progressively more beautiful the more north you go.
Difficulty: 3.5 – Very little elevation change. Can feel long if doing the entire track in less than 5 days.
Trail Condition: 9 – Flat, well graded. No large rocks or tree roots. Easy to follow with plenty of signs.
---
More info:
NZ Department of Conservation's brochure and video for this walk.
---
Next entry: Heaphy Track Day 1 – Brown Hut to Perry Saddle Hut
Part of the New Zealand Great Walks Journal