To wrap up this incredible trip in New Zealand, I wanted to take the world famous Tranzalpine Train that goes from coast to coast, from Greymouth to Christchurch in the South Island. Touted as one of the best scenic train rides in the world, it was a must-do for me. I bought the ticket one week before the travel date, at 121 NZD for a one-way journey.
After I finished the Heaphy Track, I stayed one night in Karamea before taking the bus back to Nelson, where I relaxed for a few days. On a Saturday morning I took the early Intercity bus to Greymouth. It made a stop at Punakaiki and we had about 45 minutes to go check out the Pancake Rocks, which were very impresive. Another proof that in New Zealand, beautiful places are around every corner.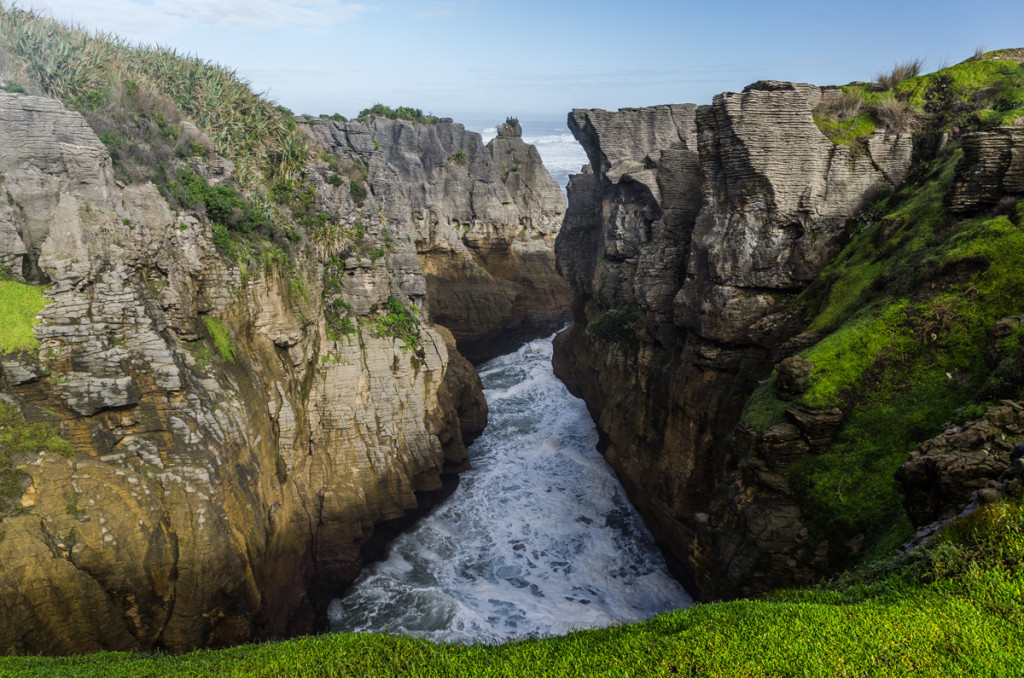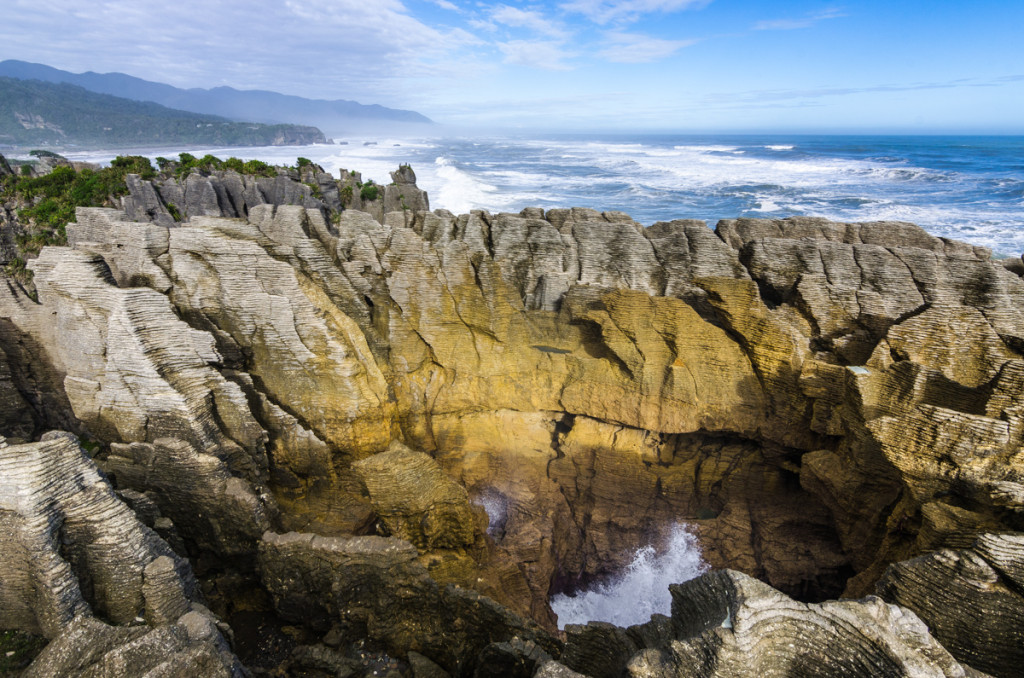 The bus stops right outside the train station in Greymouth. They time the arrival with Tranzalpine passengers in mind: bus gets there at 1:15pm, and the train leaves at 1:45pm. I checked in and requested a window seat. This ended up being unnecessary since the train was not even half full. My carriage was particularly empty. With about 60 seats available, there were only six passengers. Other carriages were not as empty.
Everything on board was exactly as on the Coastal Pacific train I had taken earlier. The seats don't recline much, but it's not that important in a short 4.5-hour ride. The windows are big and clean. There are monitors hanging from the roof showing the current location of the train on a map. They provide headphones for the audio commentary. There's an attendant who you can order food from. Or, you can walk to the cafe car yourself. Options include light meals, drinks (including alcoholic ones), desserts, and snacks. All the way at the back, an open-air carriage (it has no seats) allows you to take photographs without a glass window between your camera and the landscape. Overall, the carriages are comfortable and modern.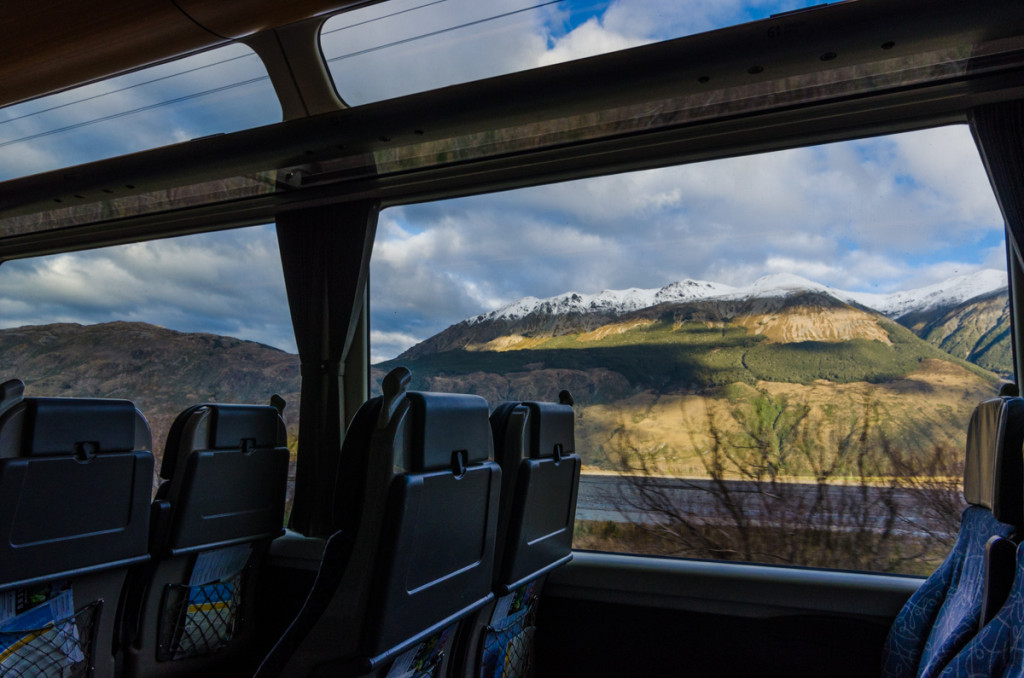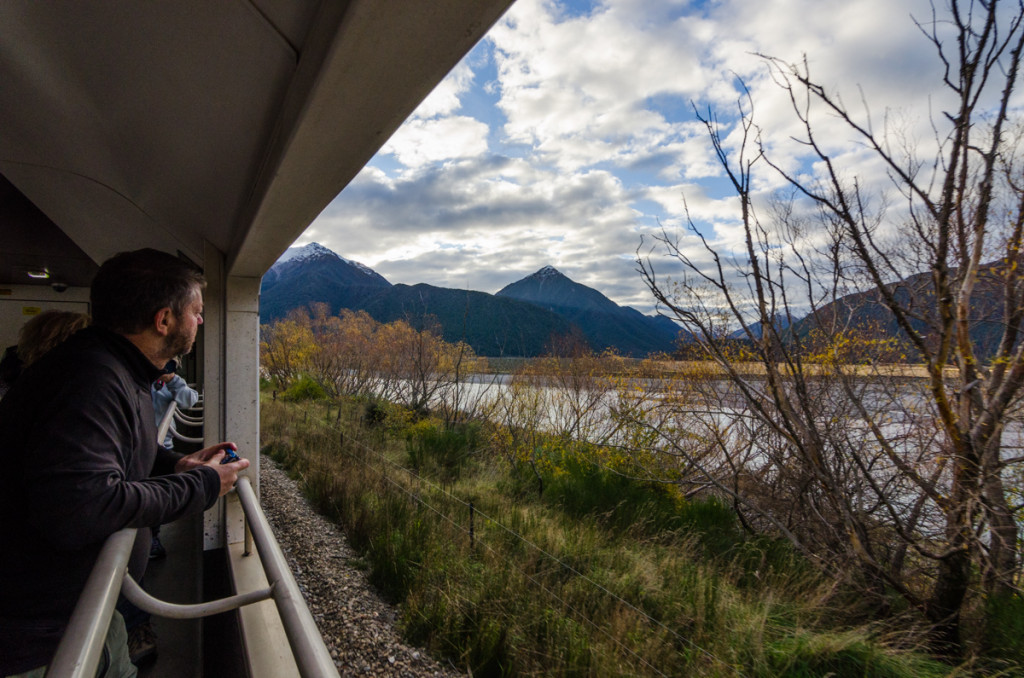 The ride goes through the beautiful Southern Alps, stopping at Arthurs Pass Station, where we were able to get off the train for a short break. As far scenery, I'll let the pictures speak for it.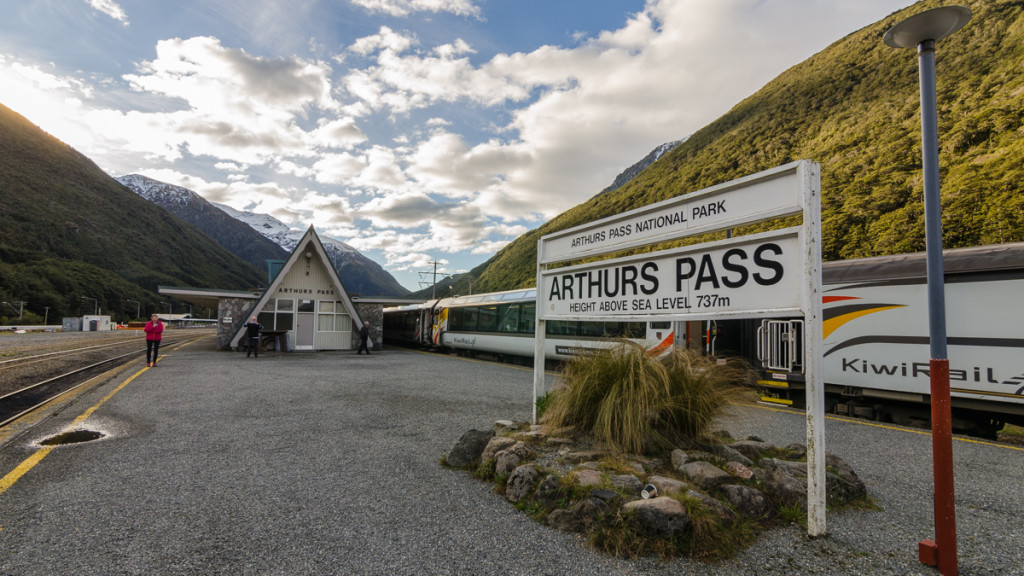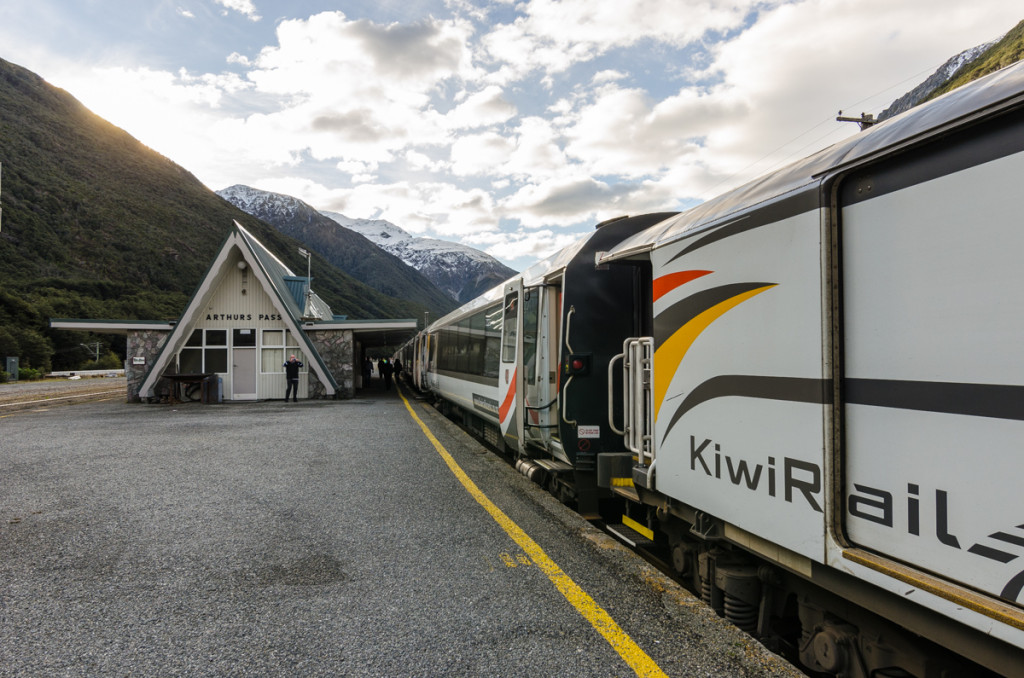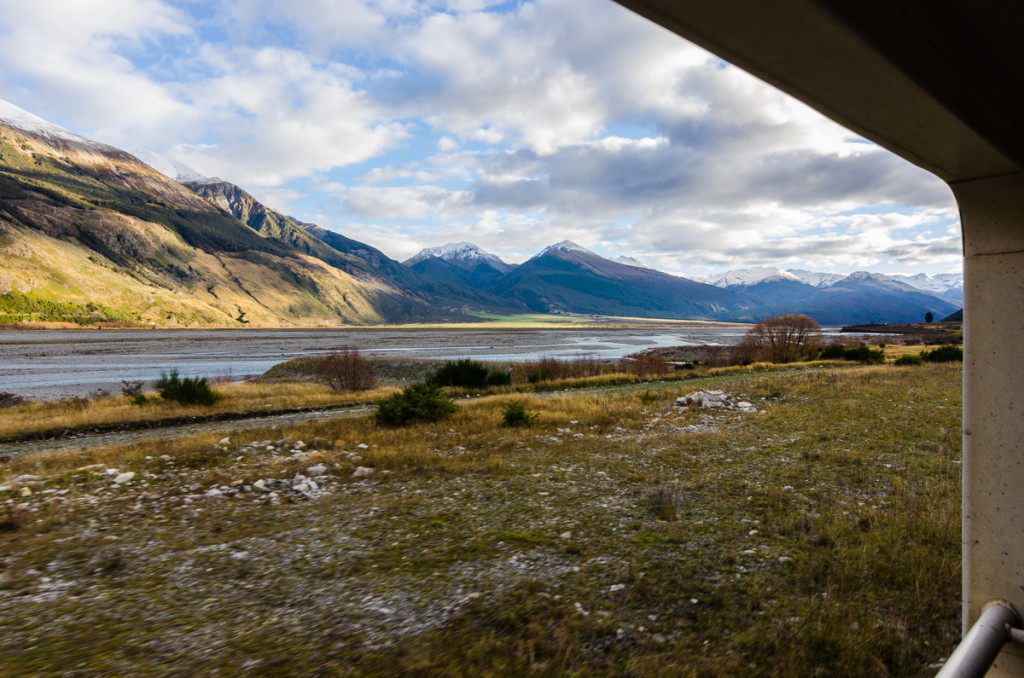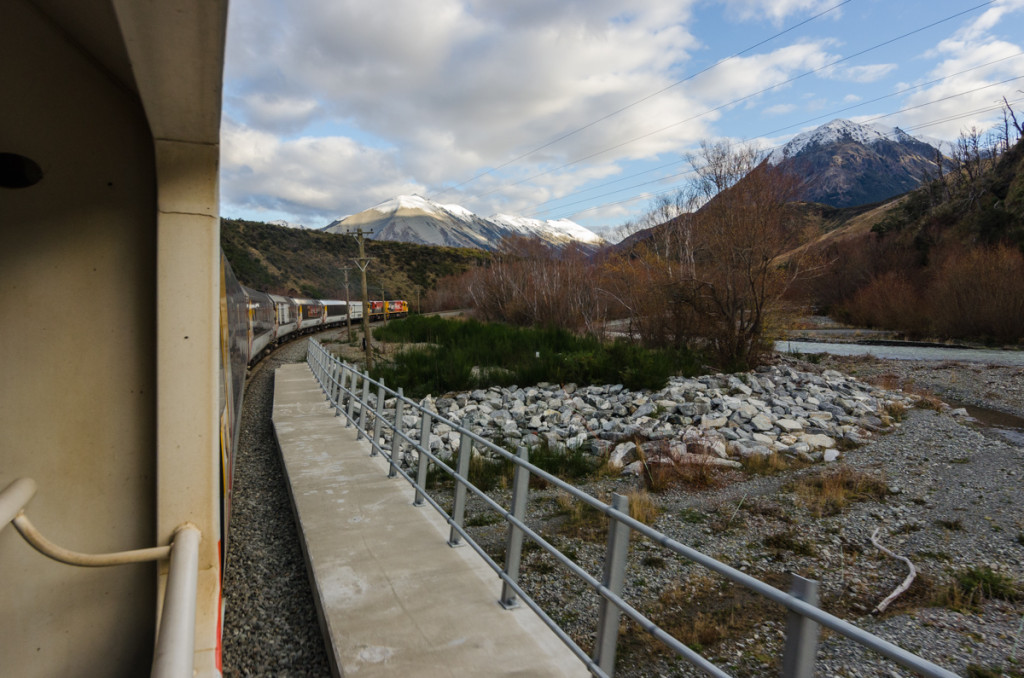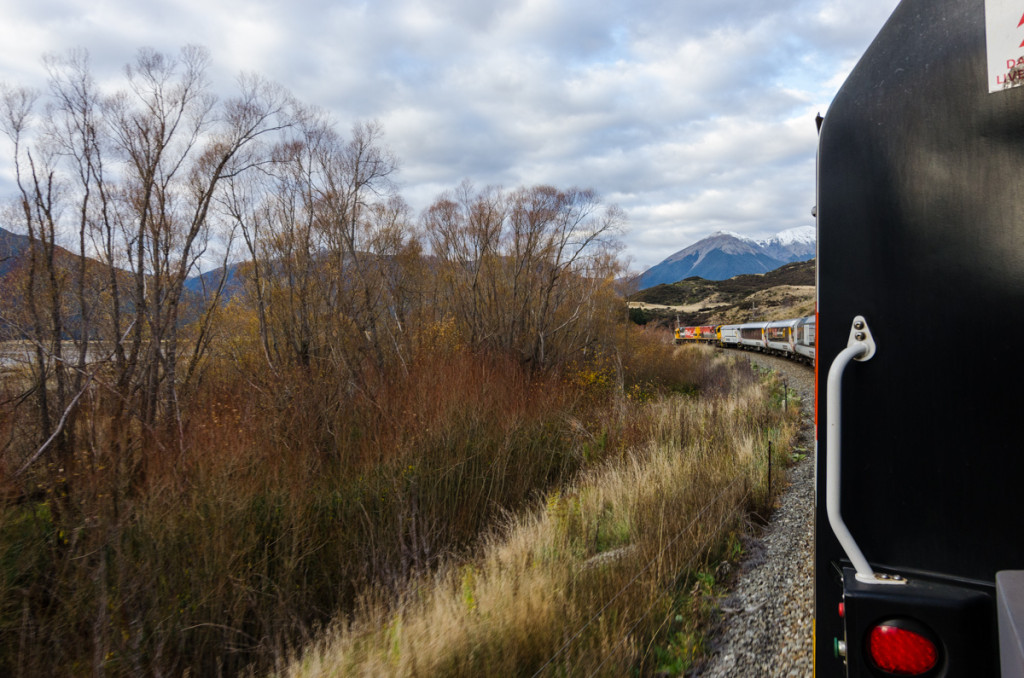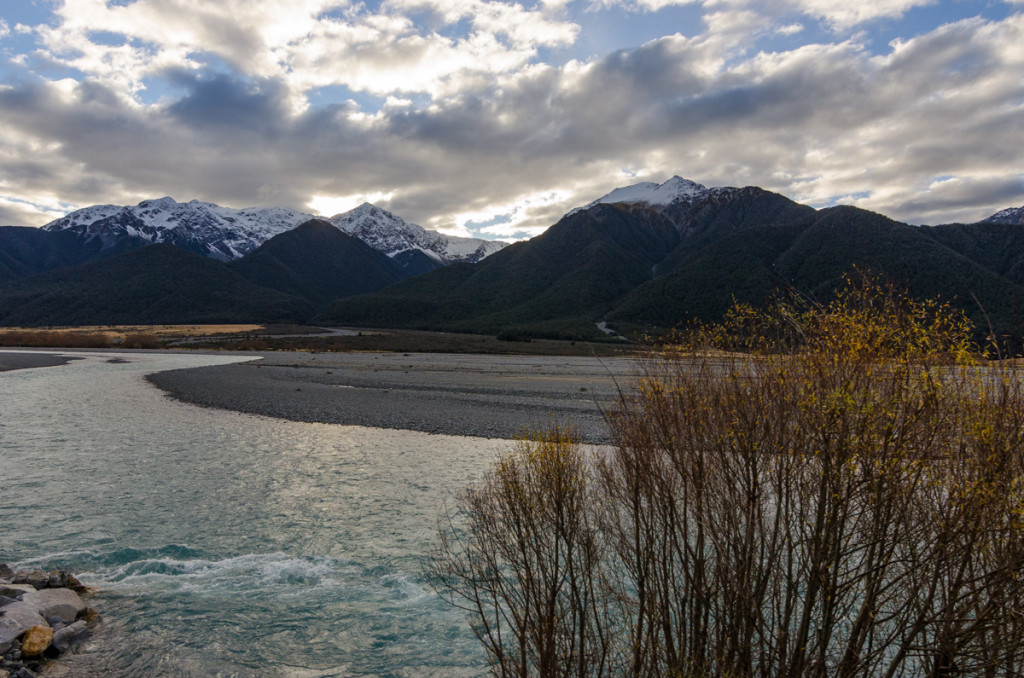 I enjoyed the scenery very much, but after seeing so much of New Zealand's beauty over the previous two months, I'm sure it didn't impress me as much as it should have. As to whether it is one of my best train rides in the world, I'd have to reserve judgement until I ride a few other famous ones.
It was already dark by the time the train arrived in Christchurch. This was my third time in the city, the two previous times had been short 1-night stays to connect to other destinations.
Two days later I would board a plane to Sydney, Australia, ending this unforgettable trip to New Zealand.
Next entry: In Review: 69 Days of Backpacking in New Zealand