Journal entry for September 16-17, 2017
After Salt Lake City we continued our road trip by heading south towards Great Basin National Park. The only national park in Nevada, it is often forgotten and overshadowed by the nearby national parks in Utah. Our plan was to stay for two nights in Great Basin, with the main goal of hiking to the top of Wheeler Peak.
The road on the way to the park is very straight surrounded by canyons and wide-open spaces. After entering Great Basin National Park, we headed towards Lehman Caves Visitor Center, where they told us that all the cave tours were sold out for the day. There was also a sign showing that all campgrounds had available spots. I don't think many people visit this park, especially at this time of the year (mid-September).
We wanted to camp at Wheeler Peak Campground, a short drive away from the trailhead for Wheeler Peak Summit Trail. At 10,000 feet (3,000 meters), the campground has beautiful views of the surrounding mountains. Without many people around, it felt very peaceful. We got a site next to a meadow with great views of Wheeler Peak in the background. We could also tell it was going to be a very cold night, as it was already very chilly at 4pm.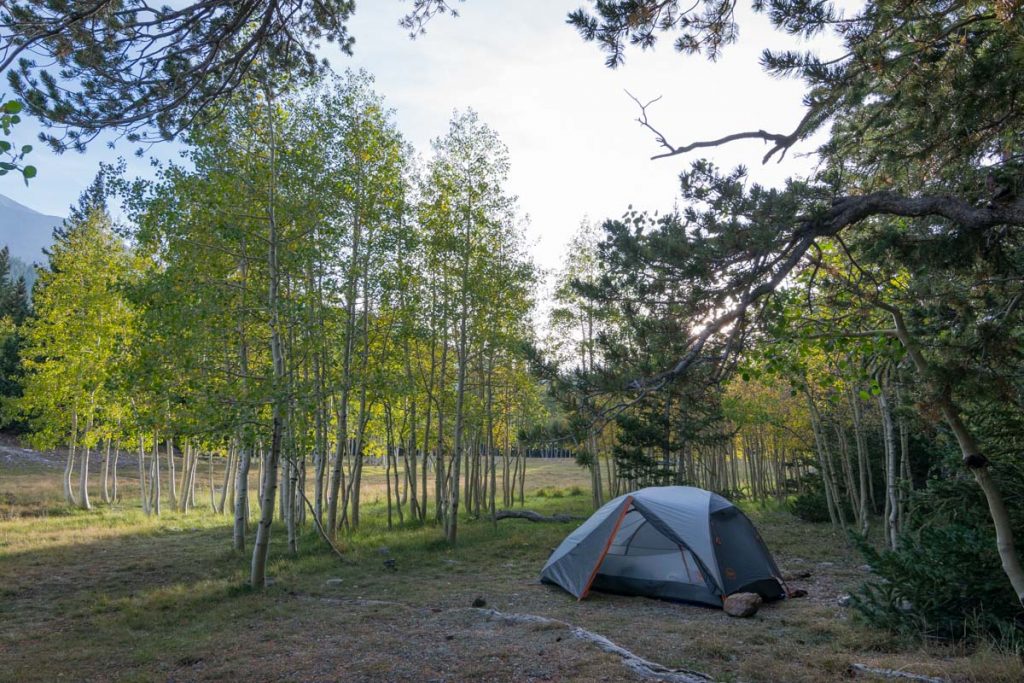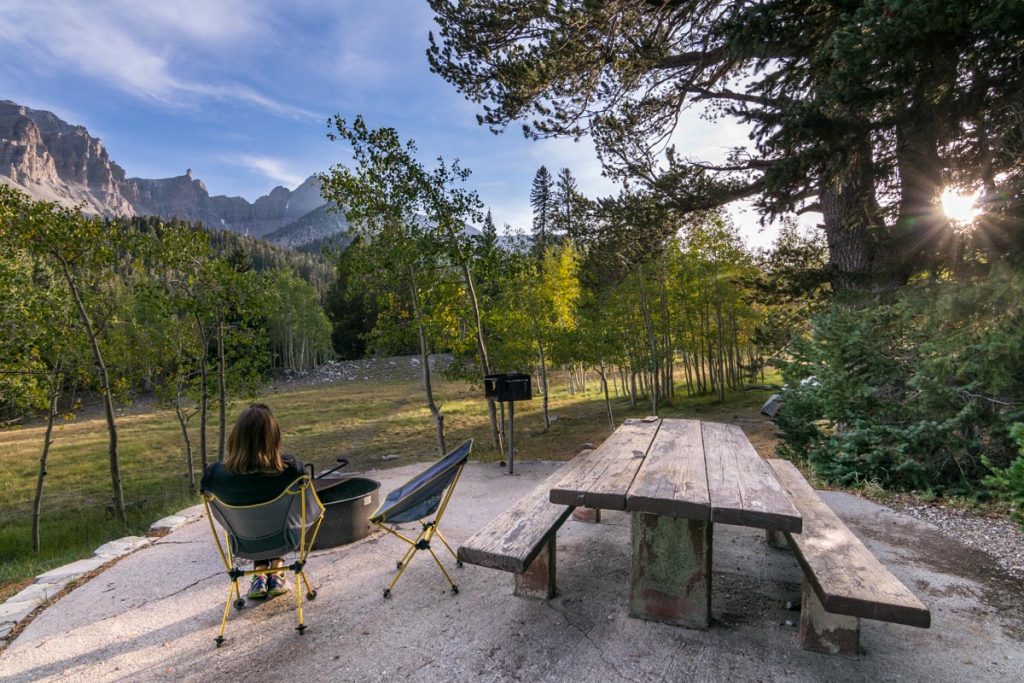 There was no firewood for sale at the campground. To get it, we drove all the way back down to Baker, just outside the park. We got 2 bundles for $10. There's also another visitor center there, so we inquired about the weather for our hike the following day. They said it was going to be fine in the morning, and told us to start early since thunderstorms were expected in the afternoon.
We drove back up to the campground through the beautiful windy road. Once we arrived I started a fire right away (or at least tried to start one).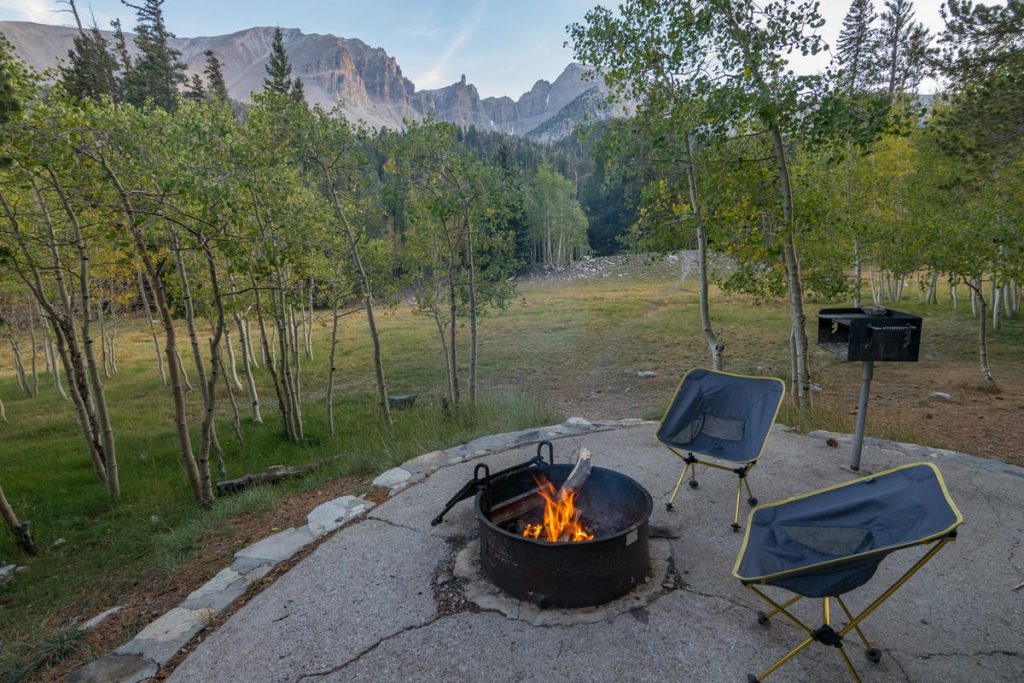 Even with the fire on, it got cold really fast after the sun went down. By 9pm it was only 23° F (-5° C). We stayed out a bit longer to see the stars through the clean clear skies but soon went into our cozy tent to warm up. I ended up sleeping wearing two base layers, a jacket, in addition to a blanket on top of our sleeping bags.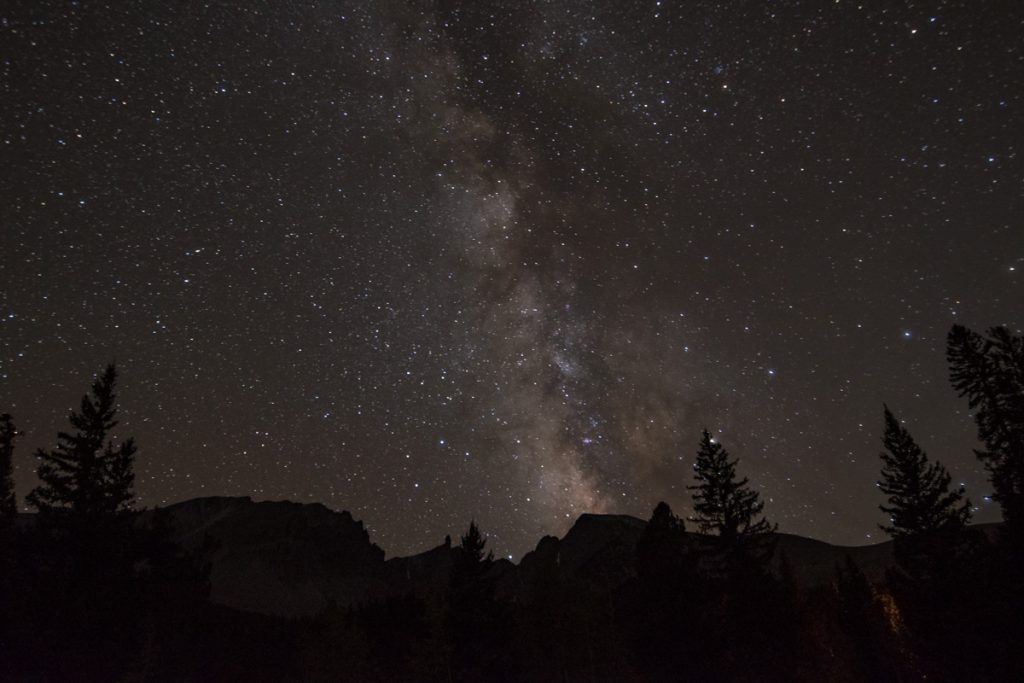 After the very cold night, we decided that we were not going to camp in high elevation for another night. We had breakfast, packed up, and headed to the nearby trailhead for Wheeler Peak Summit Trail.
At 8.6 mile long, and with an elevation gain of around 3,000 feet (from 10,000 to 13,065), this trail is rated as difficult. We started at 9:30am, and the first couple of miles were relatively flat as the trail goes through a grove of thin light green trees. At 11,000 feet, the terrain turned very rocky and the trail became a steep ascent on switchbacks. With no trees around, it got very cold and windy. I had to stop to put on a mid layer and my rain jacket to block the wind. My legs were also feeling fatigued from the altitude and the lack of oxygen. Jenni seemed to be doing better than me as she kept pushing the pace.
We arrived to the summit after two hours. It was actually less windy up there, so the temperature was bearable. There were around 20 other hikers at the peak. The views were great, but we didn't stay too long as we saw some menacing clouds heading our way. I even forgot to take some proper pictures up there.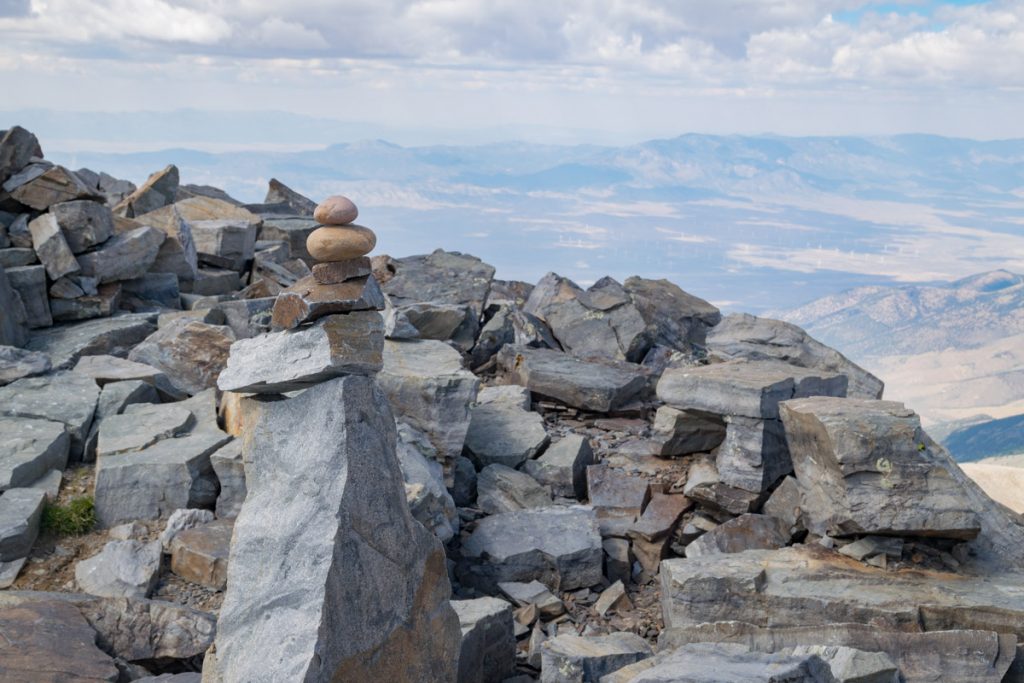 The descent was pleasant, and we were lucky to avoid any rain. This was a challenging but pleasant and rewarding hike.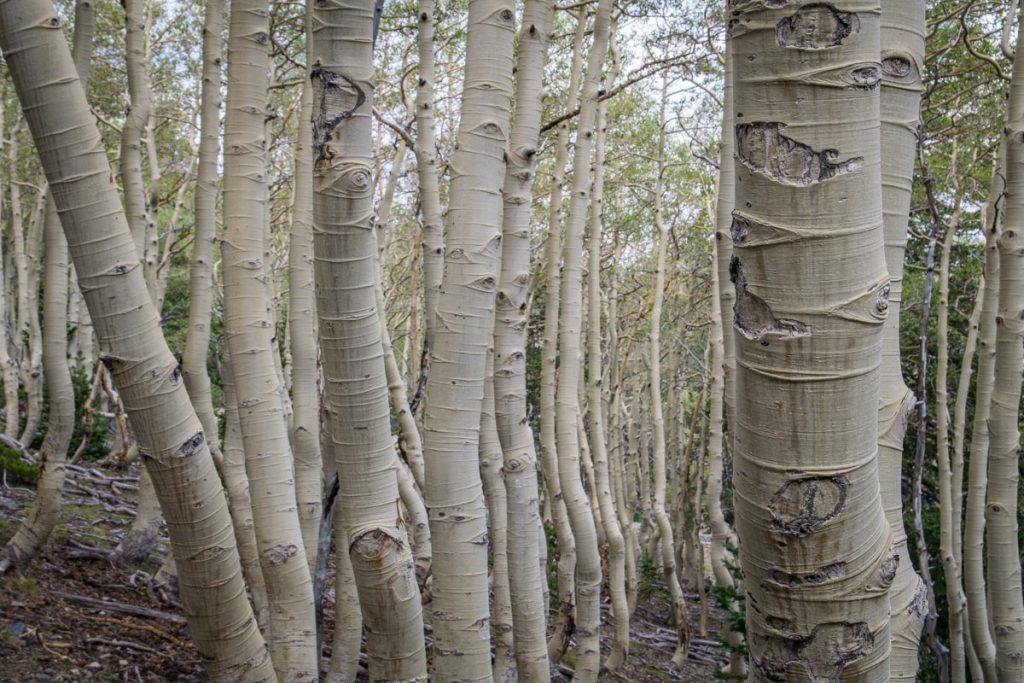 Once back at our car, we had two options. We could stay in the park and camp at lower elevation, or we could get a head start on the long drive to Zion National Park, our next destination. Without tickets to the cave tours, there was not much else we wanted to see in Great Basin, aside from the 1-hour Bristlecone Trail. Since you need to arrive very early to Zion to get a first-come-first-serve campsite spot, we decided to hit the road.
Highway 21 south of the Great Basin was spectacular. It goes through a series of desert valleys and mountains.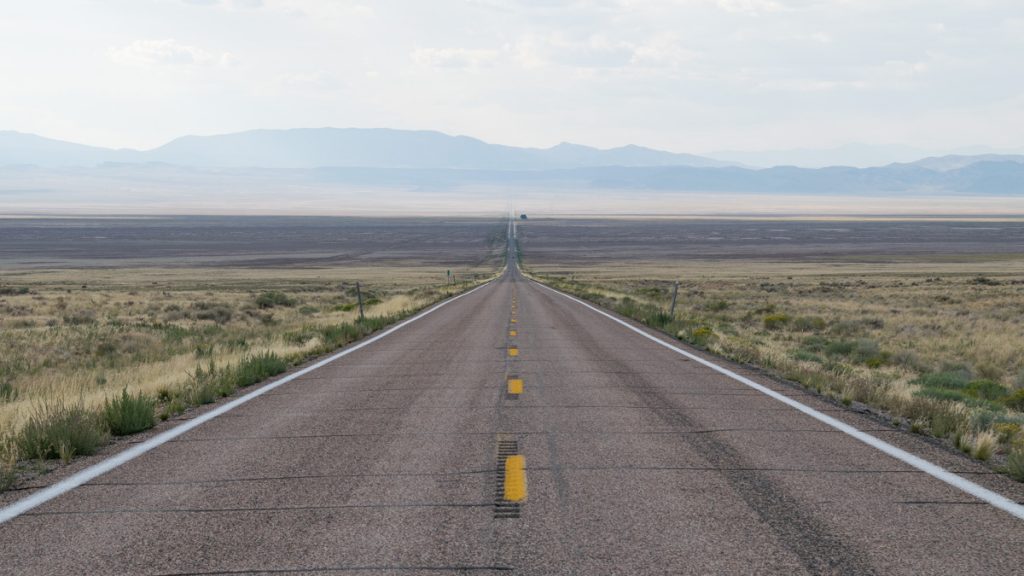 After a 2-hour drive, we arrived at the town of Beaver and ended up camping at Beaver Canyon RV and Campground. This is a quirky private campground with lots of character and strange decorations. We were the only tent campers there, as all other guests had RVs. The hot showers and heated bathrooms were great.