Journal entry for September 10-12, 2017
After our visit to Yellowstone, our next destination was Grant Teton National Park. They share a border between them, so getting there was easy.
The Teton mountain range is very pretty, especially with Jackson Lake as a foreground. We arrived at Colter Bay Campground and paid the very expensive $30/night fee. It's managed by a private company, which usually means higher prices. The site we got was alright, although there were no sinks to wash dishes, and no soap in the bathroom. Paid showers were available for $4.25.
We checked out the Visitor's Center, and after a late picnic lunch, we took a dip in the Jackson Lake. The water was cold but bearable, and we felt clean and refreshed afterwards.
After chilling at the campsite for a bit, we hiked the hour-long Lake Shore Trail. It was very pleasant and peaceful at that time of the day (around 7pm). There was barely anybody there.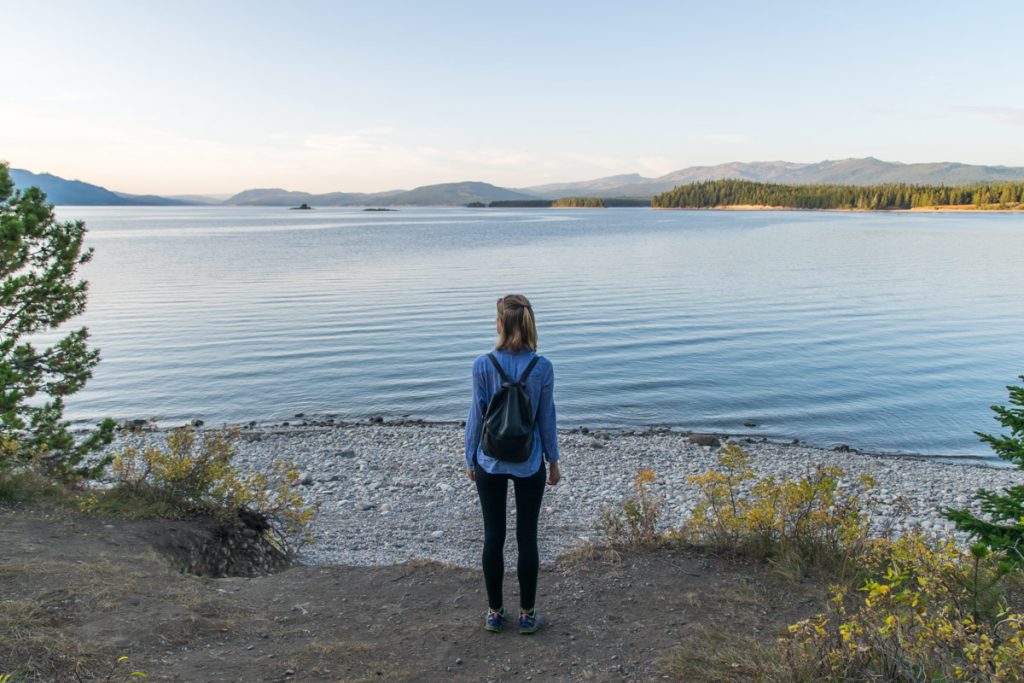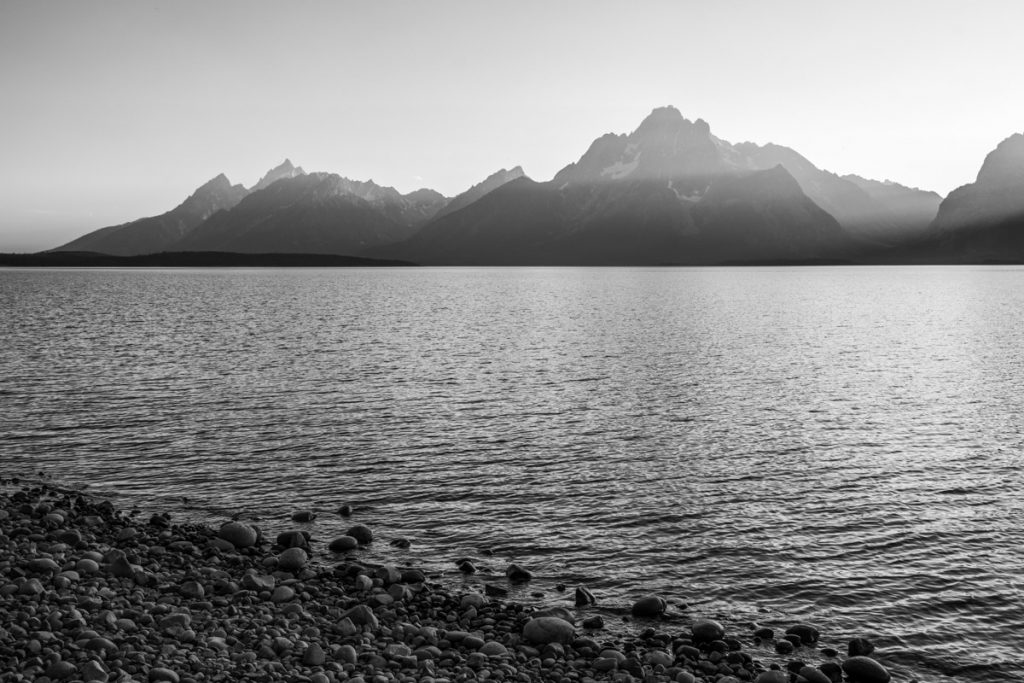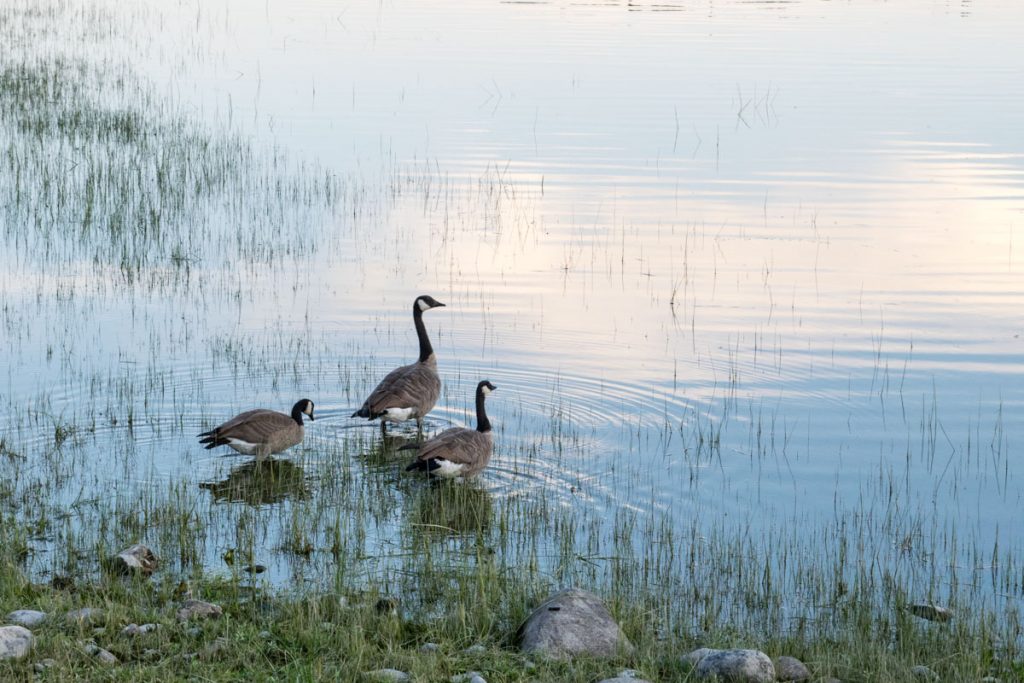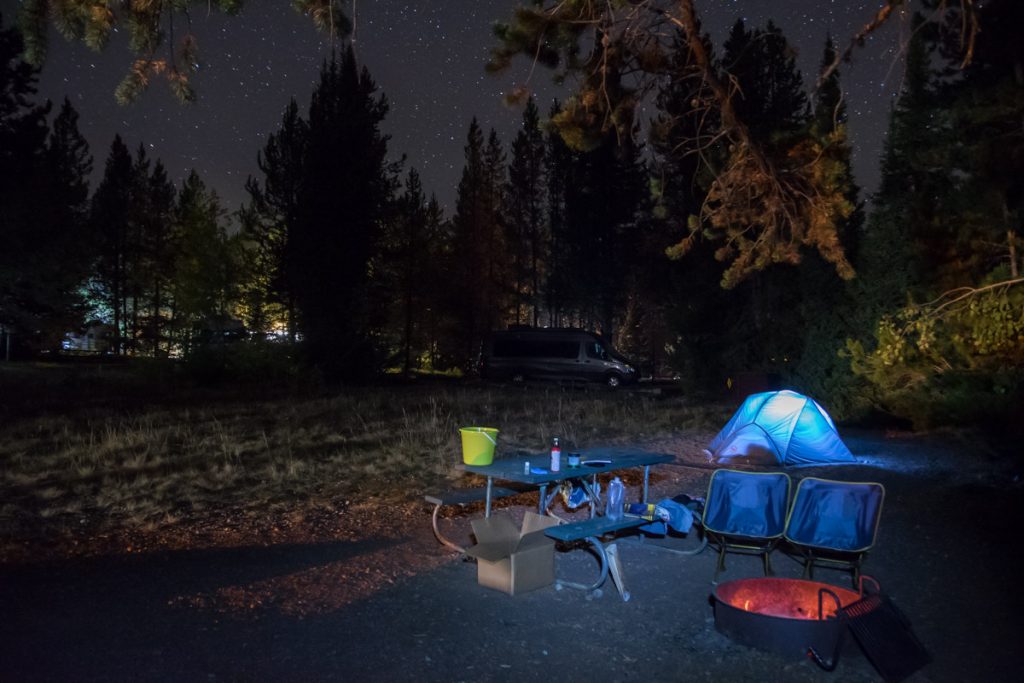 We got up very early the next morning to try to snatch a spot at Jenny Lake Campground. This is a small (only 50 sites) and very popular campground with a convenient location for day hikes. We got there at 9am and there were only 4 or 5 sites left. At $28/night, it's expensive for such a basic campsite. There was only one bathroom for the entire campground. We found a lot of spots where people had peed close to our spot. You can't just expect that everybody will walk 300 meters to use the bathroom in the middle of the night. There was also nowhere to wash dishes, so people just used a bucket and dumped the water in the toilet. I don't know if this was temporary or not.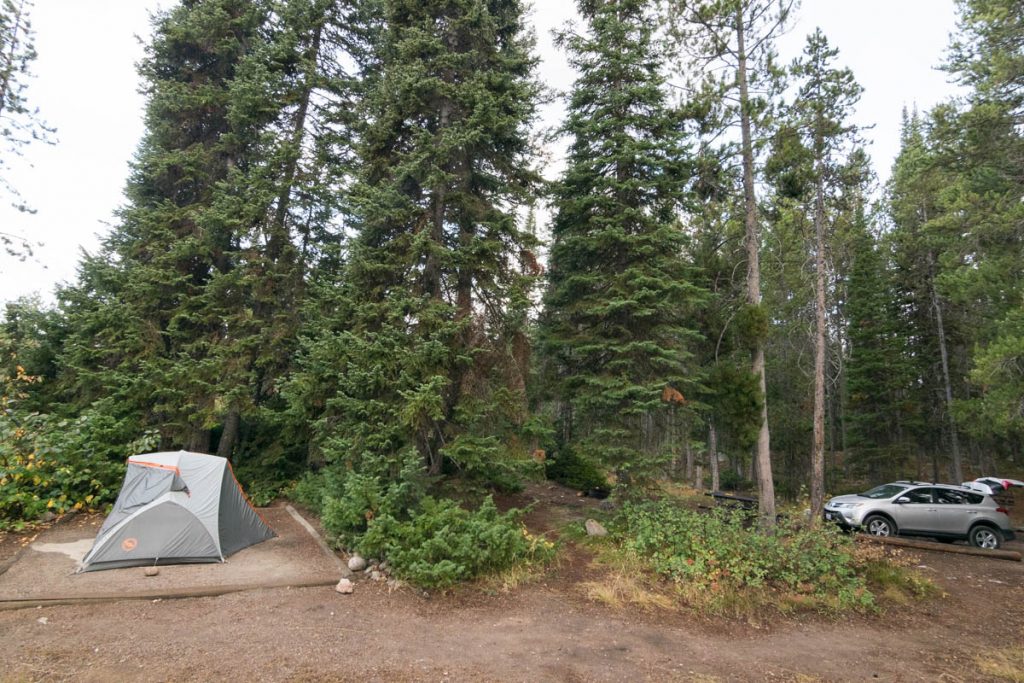 After breakfast and setting up camp, we drove around the eastern side of the park. It has a few nice lookouts and old homesteads from the first settlers in the area.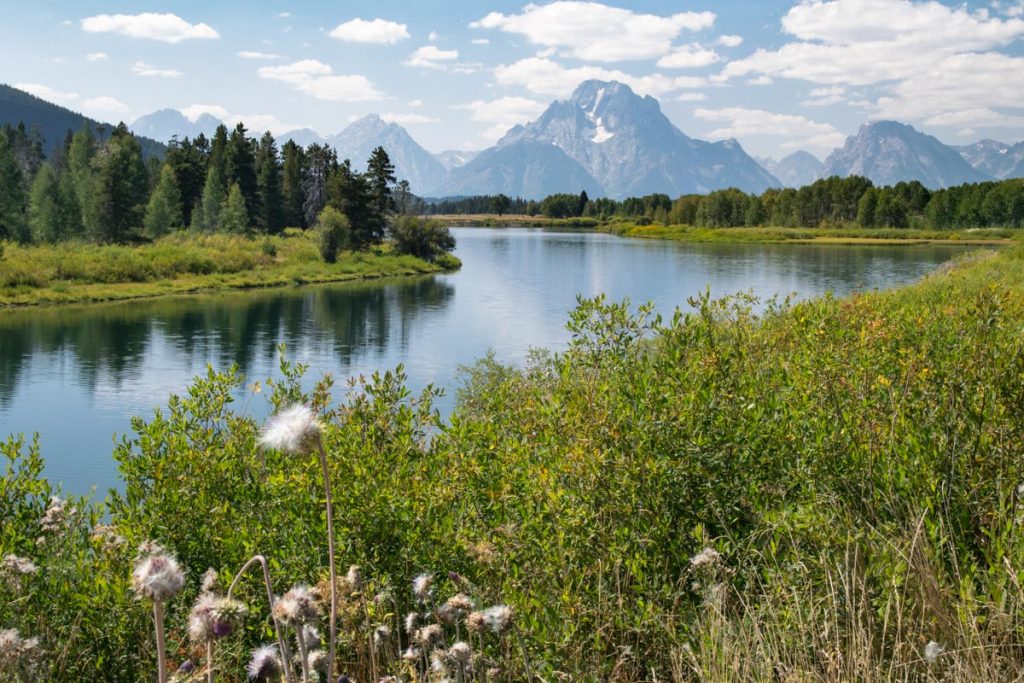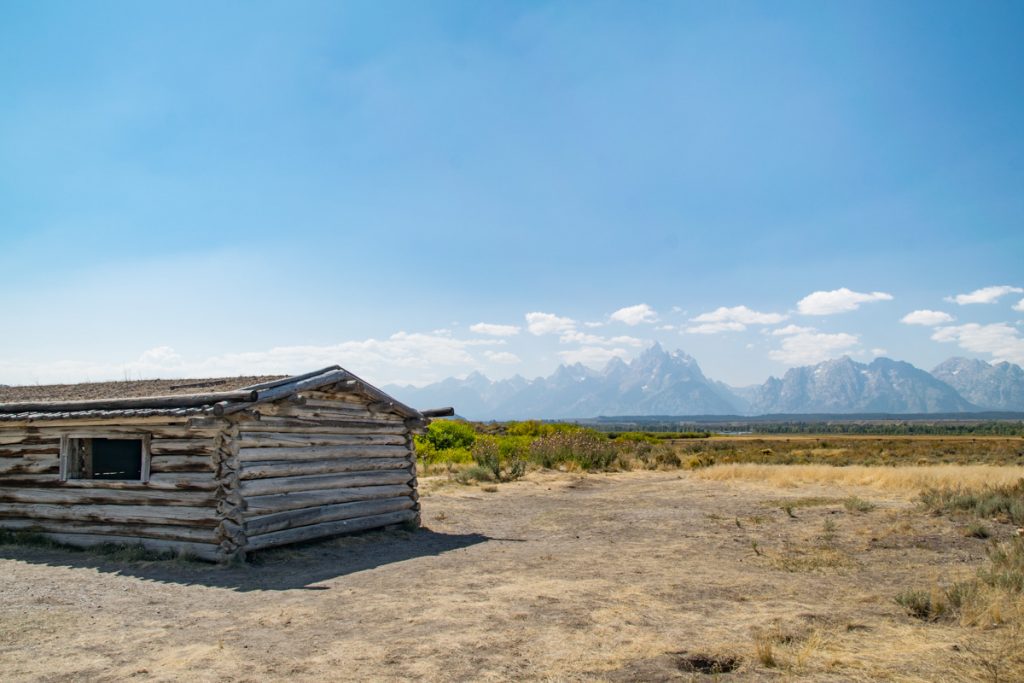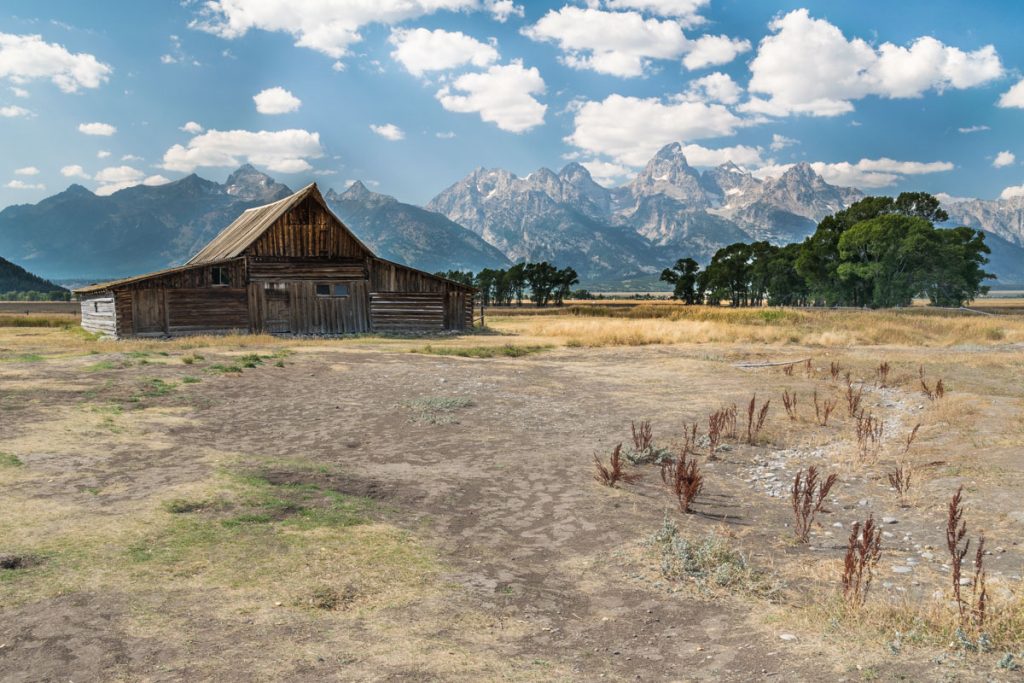 This drive took longer than we expected, and we had to cancel a 3-hour hike around Jenny Lake as it was getting too late. We then decided to not have a campfire that night so we could have an early night, and get up early the next day for the hike to Amphitheater Lake.
We woke up feeling great and energized for the 10-mile round-trip hike, with an elevation gain of 3,000 ft. It was cold, with a temperature of around 43° F (6° C). I kept myself warm by hiking fast. The trail is in nice condition. It's not very rocky, and the switchbacks are not very steep, although there's not much in terms of views on the way up.
We arrived at small and peaceful Surprise Lake after two hours.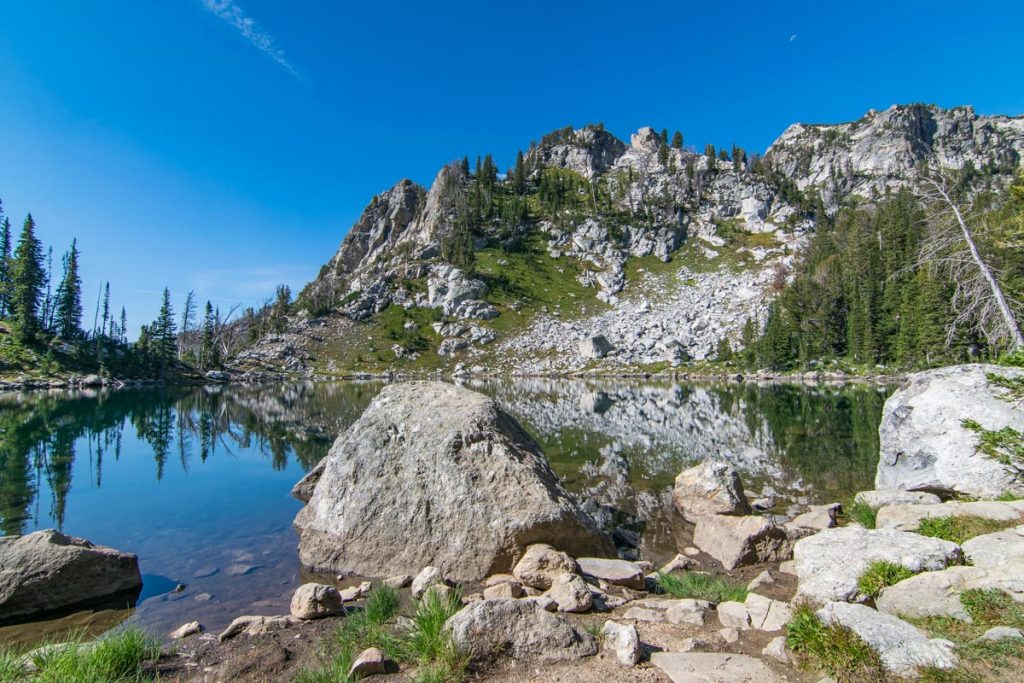 Our final destination was just few hundred meters uphill: Amphitheater Lake. It has beautiful views of three peaks: Disappointment, Middle Teton, and Grand Teton. We walked and stayed around the rim of the lake for a long time, enjoying the scenery. We even saw a few pikas.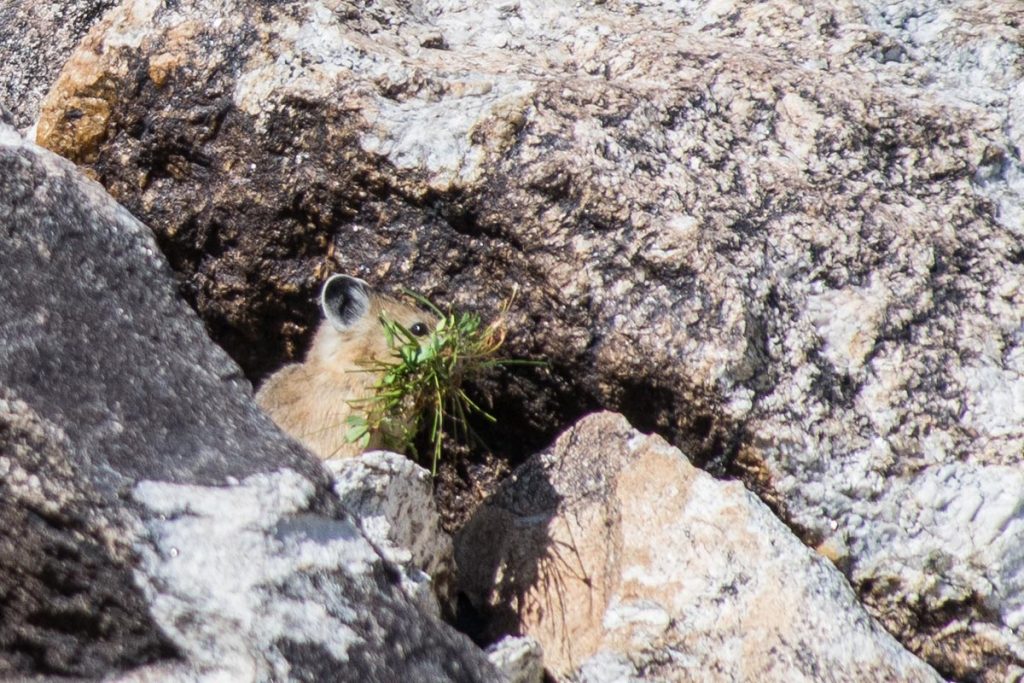 Shortly after we started our descent, a couple that was coming up warned us about a small black bear near Surprise Lake. I got my camera ready, and continued walking slowly while making a lot of noise. We didn't want to catch the bear by surprise. Soon after, as we were going around a turn, we saw a small bear come out from the bushes. The bear was about 20 feet (6 meters) from us. I told Jenni to get behind me, and hand me the bear spray which was on the outside pocket of my backpack. The bear was going around eating berries from trees, and not once did he even bother to look at us.
I had seen bears before, but never this up close. I felt a mixture of excitement, awe, and fear. As it moved away, we were able to relax and realize how cool of an experience we just had. I'm glad I didn't have to use the spray. On the way down we warned everyone coming up about it.
Even without the bear sighting, this was a great hike. While the way up is not super exciting, you get rewarded with spectacular views at the top.
Back at the campsite, we took another dip in Jenny Lake. At night, we had a campfire going, but the wood was extremely smoky. We tried moving around the fire trying to avoid smoke, but it seemed to be hunting for us non-stop. We gave up after a while and went into our tent.
The next morning we left Grand Teton, and headed towards Salk Lake City. The drive was beautiful, going through rivers, forests, wide open farmland, and canyons.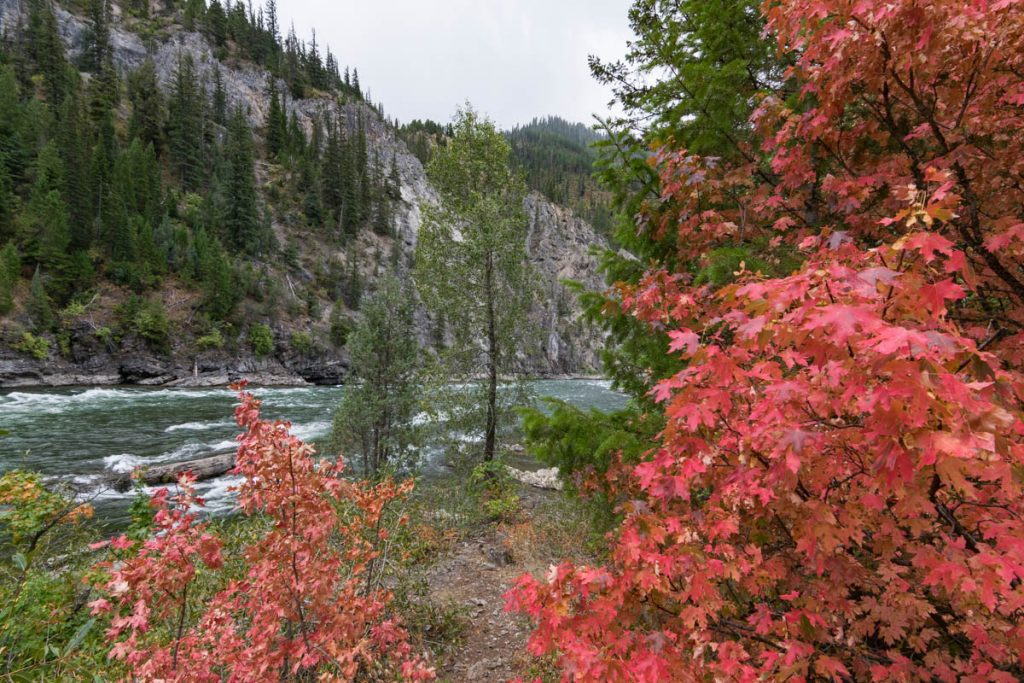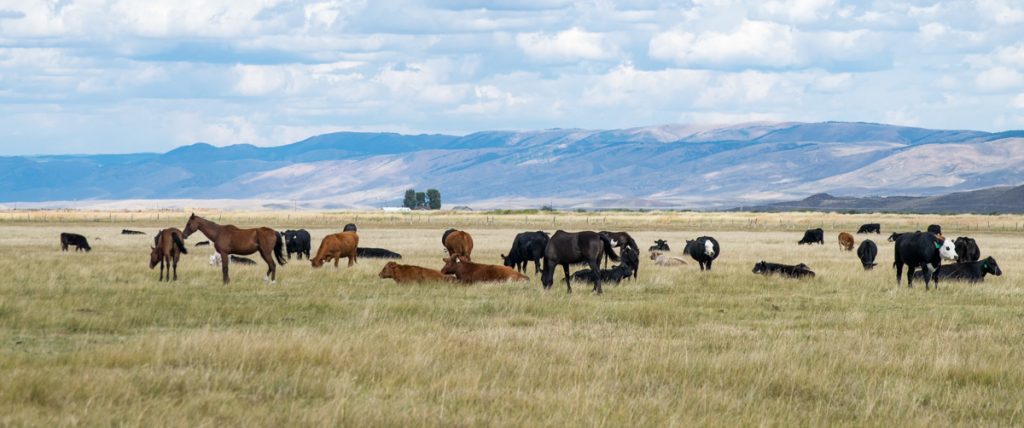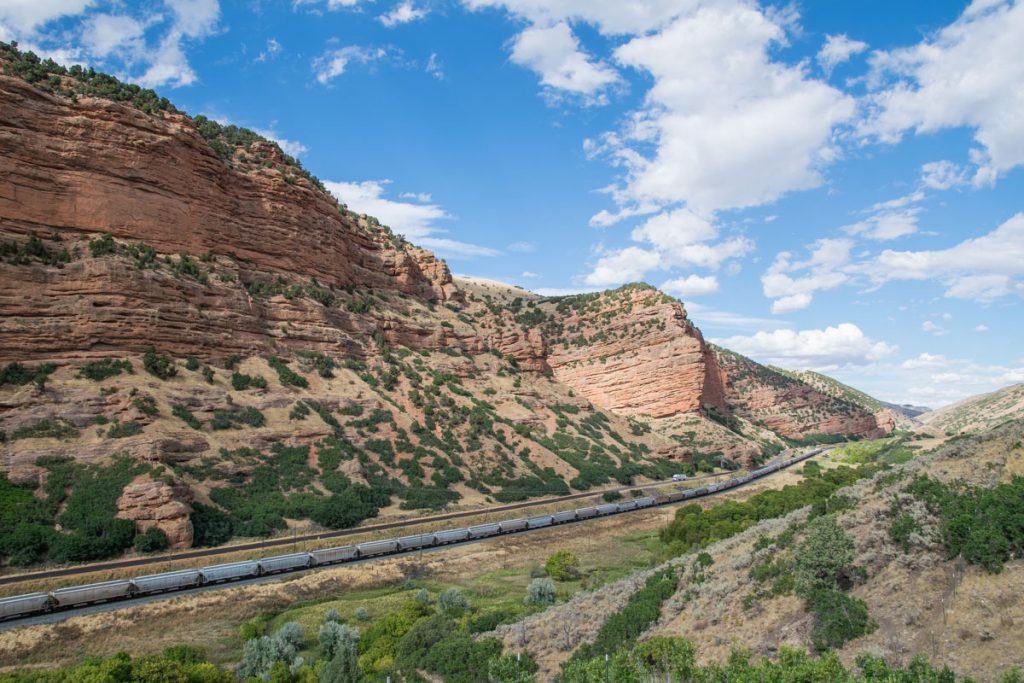 We stayed at Salk Lake City for three nights, keeping ourselves busy doing city stuff: car oil change, laundry, food resupply, and some sightseeing.