Journal entry for August 6, 2017
Jenni and I were both super happy as we loaded everything into our car and embarked on this long-planned road trip. I looked forward to showing her all the beauty of this country. I was also excited to go to national parks I hadn't visited before. Of the 20 parks we ended up going to, it was my first time to 12 of them.
With a full tank of gas and enough food for 3-4 days, we drove out of Los Angeles through traffic-free freeways on a Sunday morning, wondering if we forgot anything back home.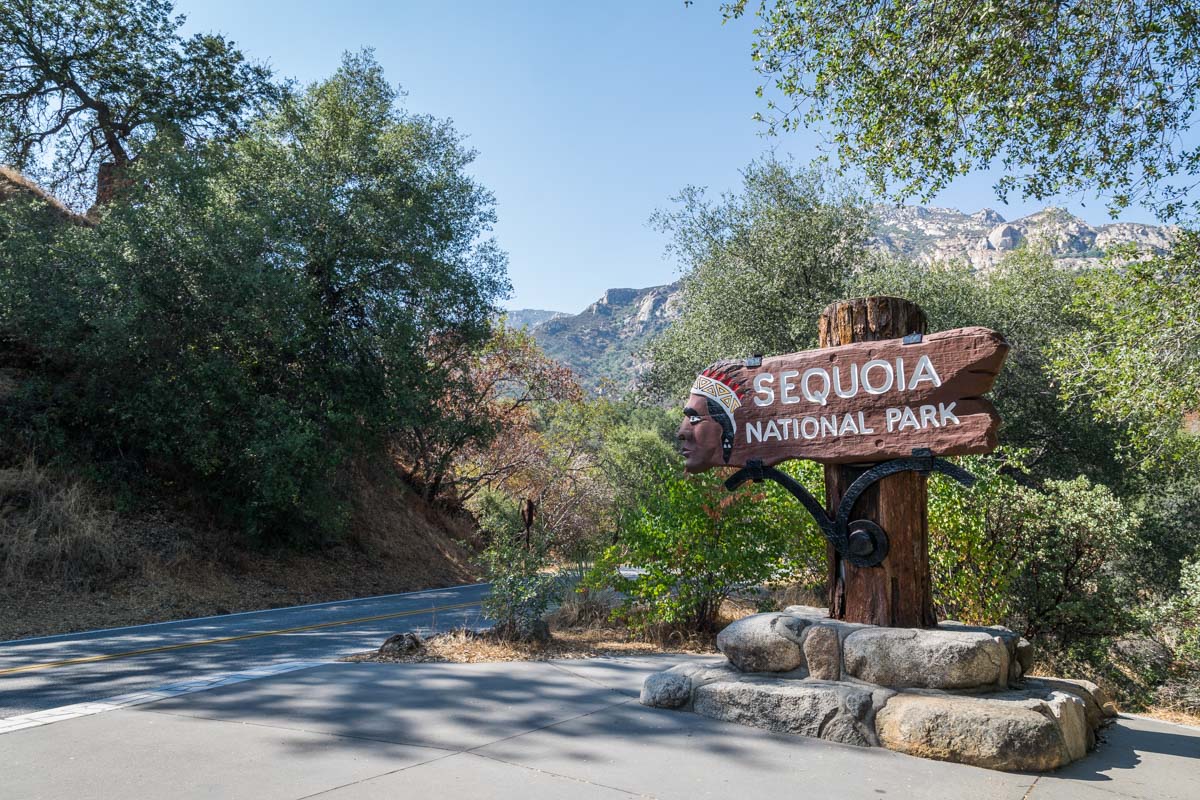 We arrived at the entrance of Sequoia National Park around mid-afternoon. I love driving into the park from the south and see the big trees for the first time. This would be a short visit since we were on a tight schedule as we wanted to be in Oregon for the full solar eclipse in a couple of weeks.
We quickly did the Congress Trail before the sun went down. I didn't take too many pictures since this was my fifth visit.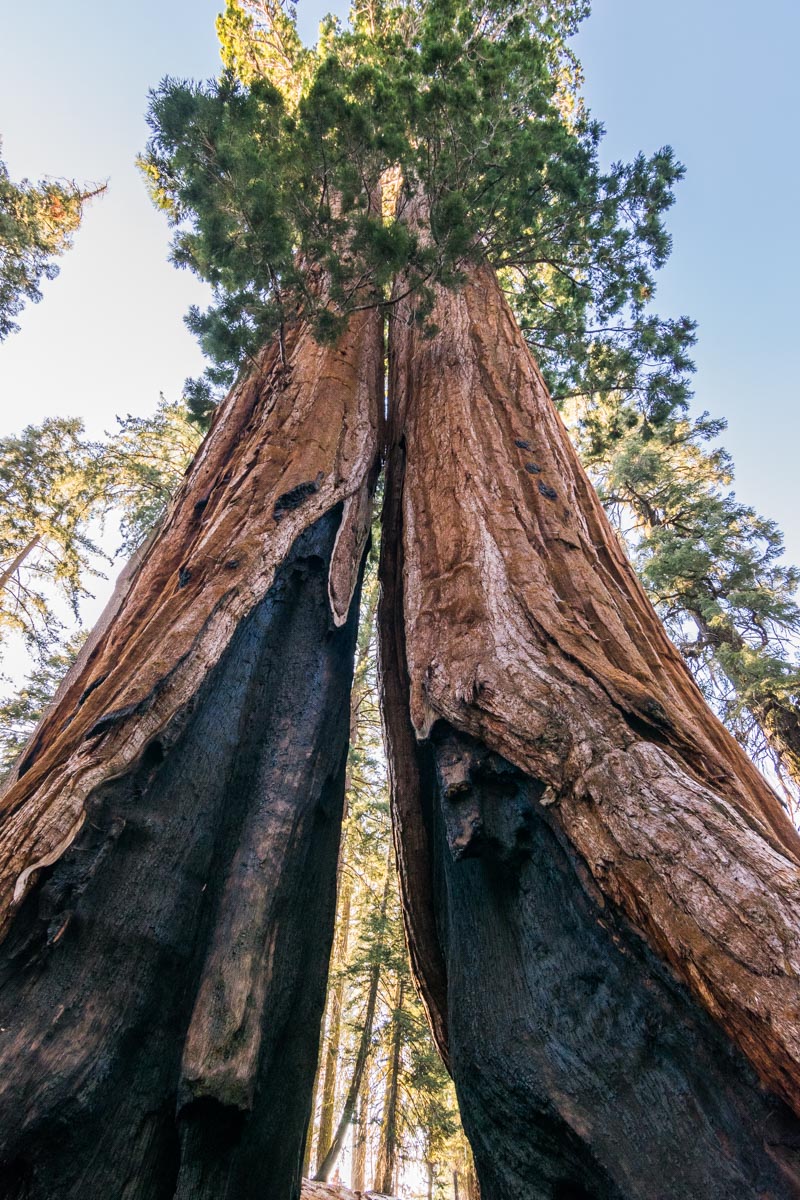 It was already getting dark when we arrived at our reserved spot at Dorst Creek Campground. Each site has its own fire pit, bench, and bear box. I felt that the sites were too close to each other. We pitched our new tent (Big Agnes Copper Spur UL2) for the first time in the wild.  It felt a little cramped inside, but we would get used to it after a few nights. Our first cooked meal on this road trip was grilled veggie wraps. For dessert, Jenni got to try s'mores for the first time, which she loved.
As always when camping for the first time in a long while, I had trouble getting proper sleep, waking up often throughout the night. I got maybe 4-5 hours combined. The next morning we did the short climb to the top of Moro Rock before driving northeast to Kings Canyon National Park.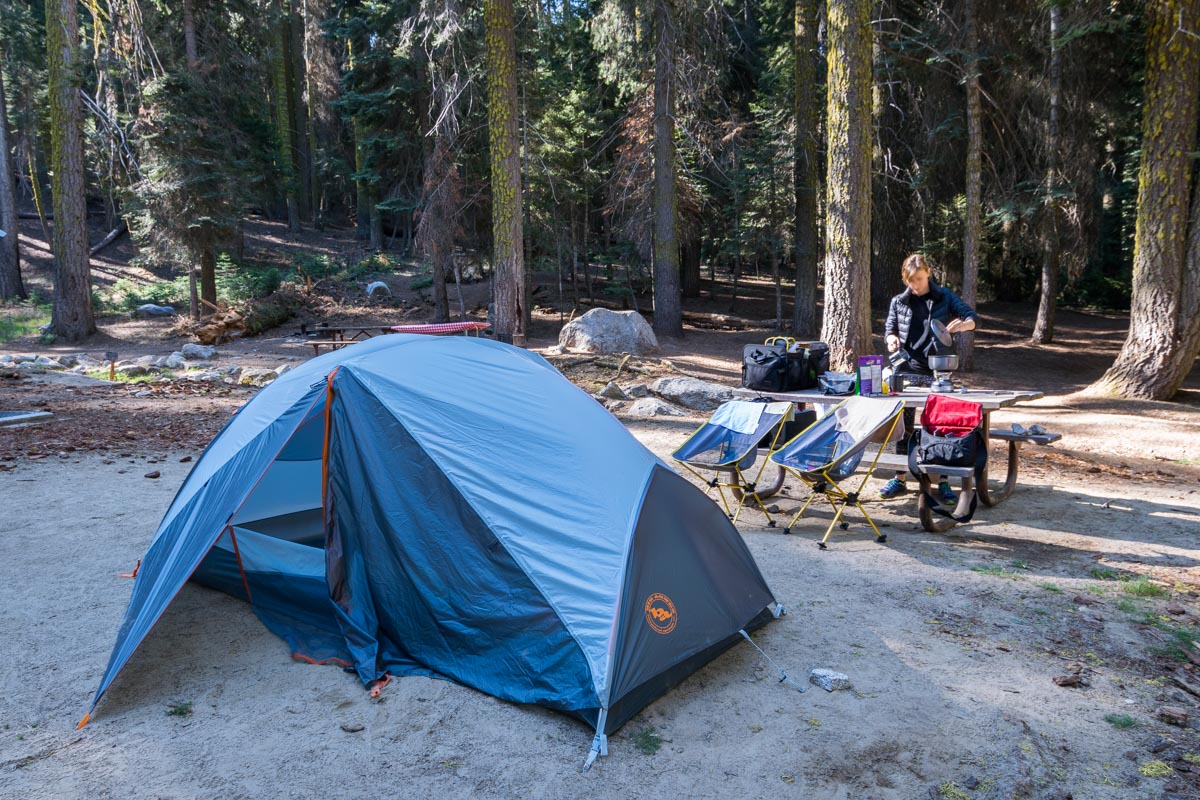 This was my sixth visit to Sequoia, and it remains one of my favorite places to visit in California.