Journal entry for August 22-24, 2017
There was still a lot of smoke when we woke up the next morning in Crater Lake National Park. With no clear views of any landscapes, we decided to pack up and start heading north towards Portland.
Our plan was to camp around Bend for the night. Traffic going the opposite direction was still pretty bad with a bunch of people leaving the solar eclipse area. When we arrived in Bend there was still a lot of smoke in the air, so we kept driving north looking for cleaner air.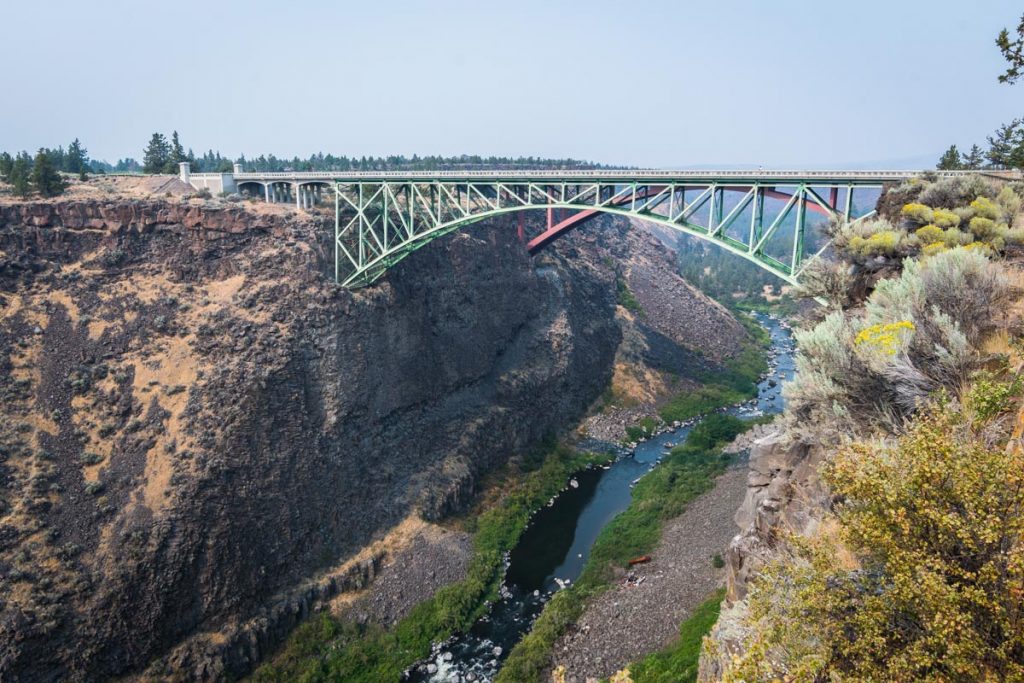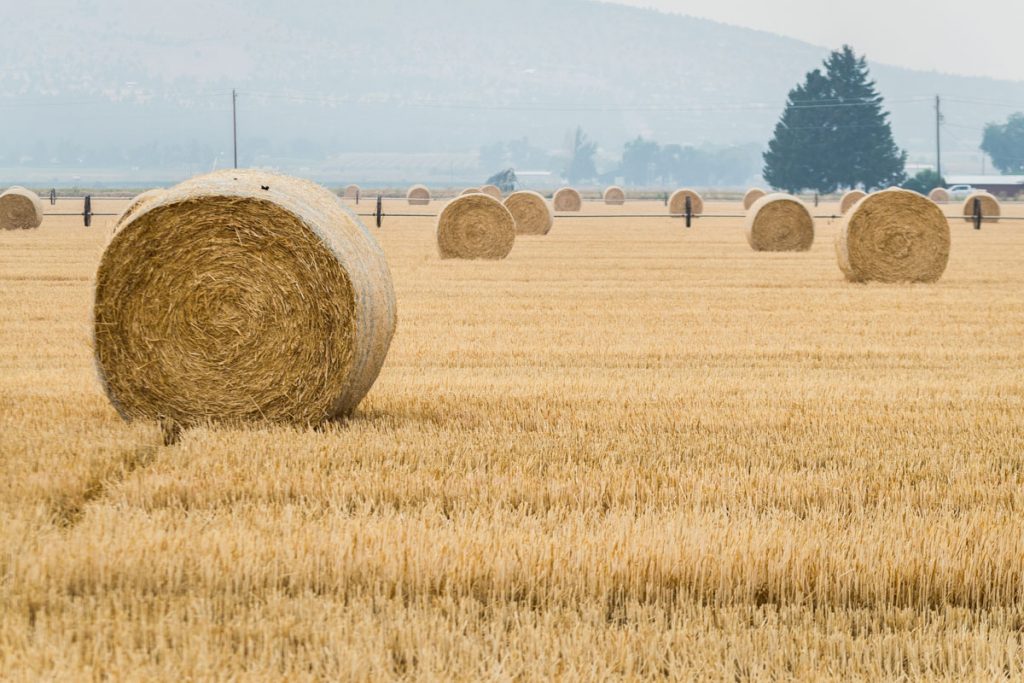 We realized after a while that there was no escaping the smoke. We would camp at the next campground we could find. We first checked out Smith Rock State Park, which had a stunning landscape but no campground for tents. Next up was The Coves Palisades State Park. Inside it we found a lot of sites available at Deschutes Campground. While it's a little too family-oriented for my taste, it is an excellent campground with nice sites, free hot showers, clean toilets, and beautiful views. It was also refreshing to not have to worry about bears.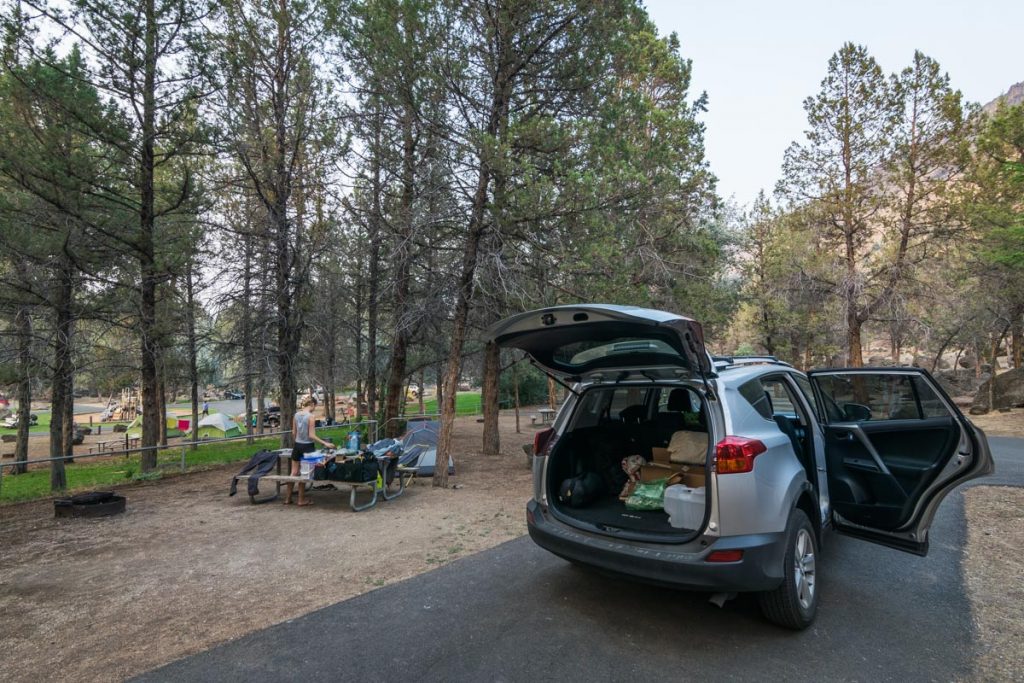 We only camped there for one night. The next morning we continued heading north towards Fairview. It'd be our base for a couple of nights as we explored Portland and the waterfalls on the Columbia Gorge Scenic Highway. On the way to Fairview we drove by impressive Mount Hood. This entire area is covered by beautiful green forest.
The impressive waterfalls feeding the Columbia River are easily accessible by car. The road is beautiful surrounded by lush green vegetation, and going over moss-covered bridges. The most impressive (and also most crowded) waterfall was Multnomah Falls. You can enjoy the falls from the bottom, but you can also hike a steep trail to the top of it.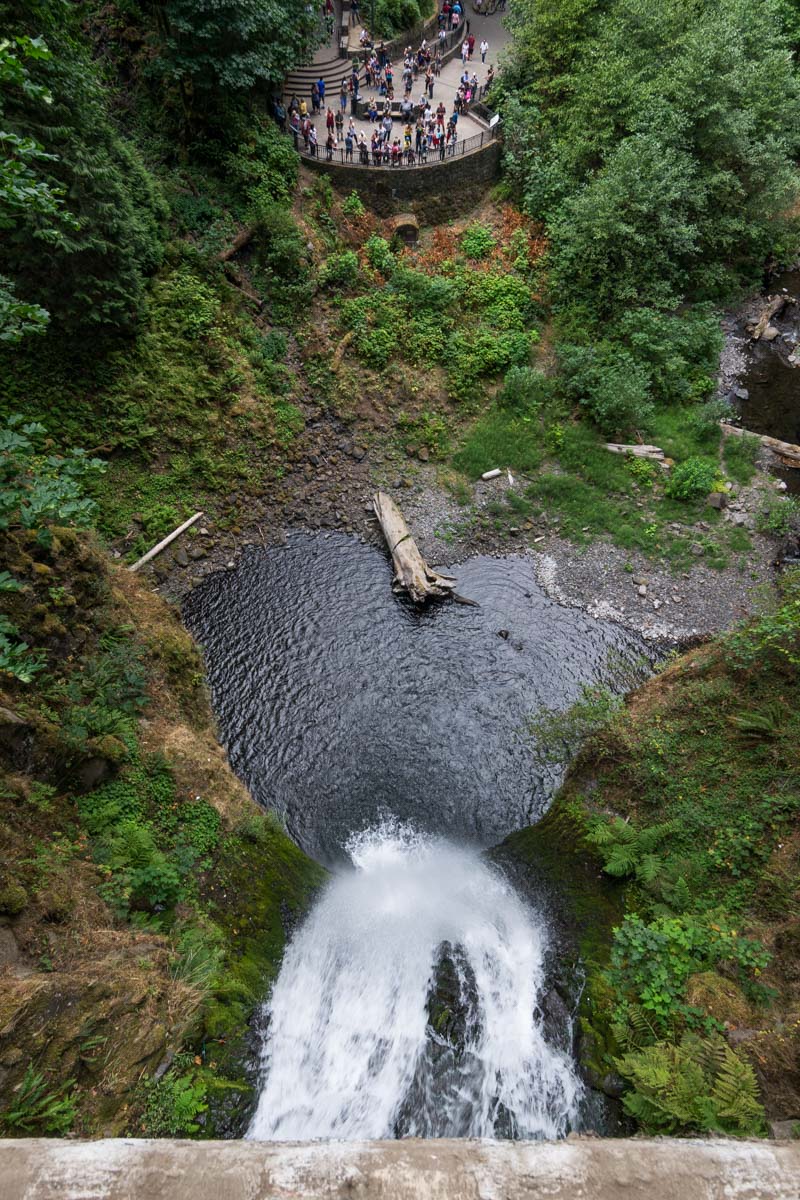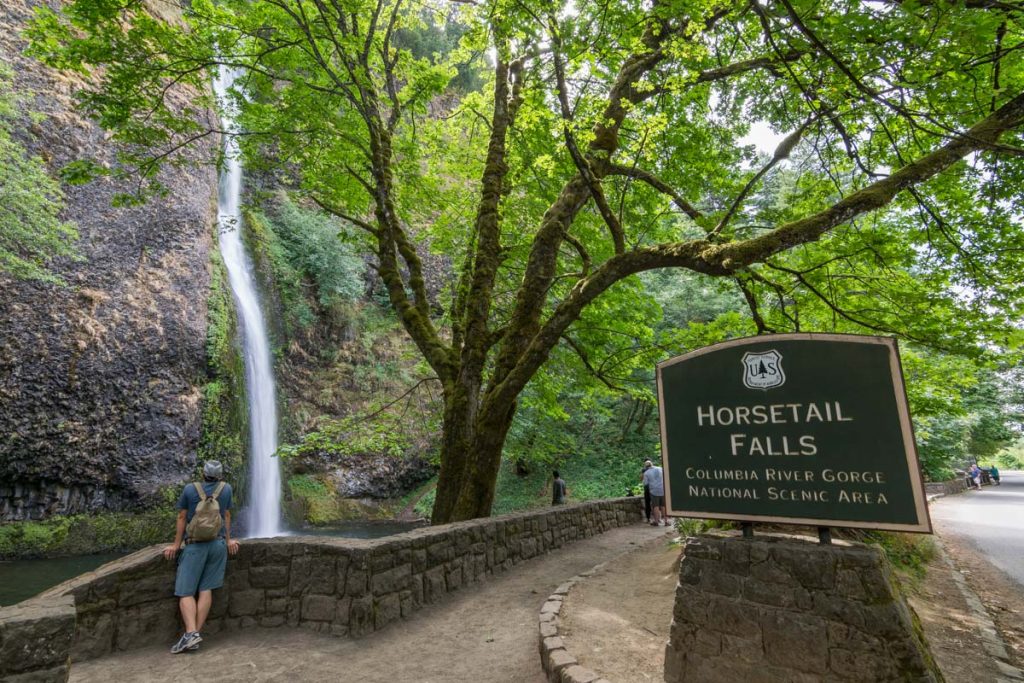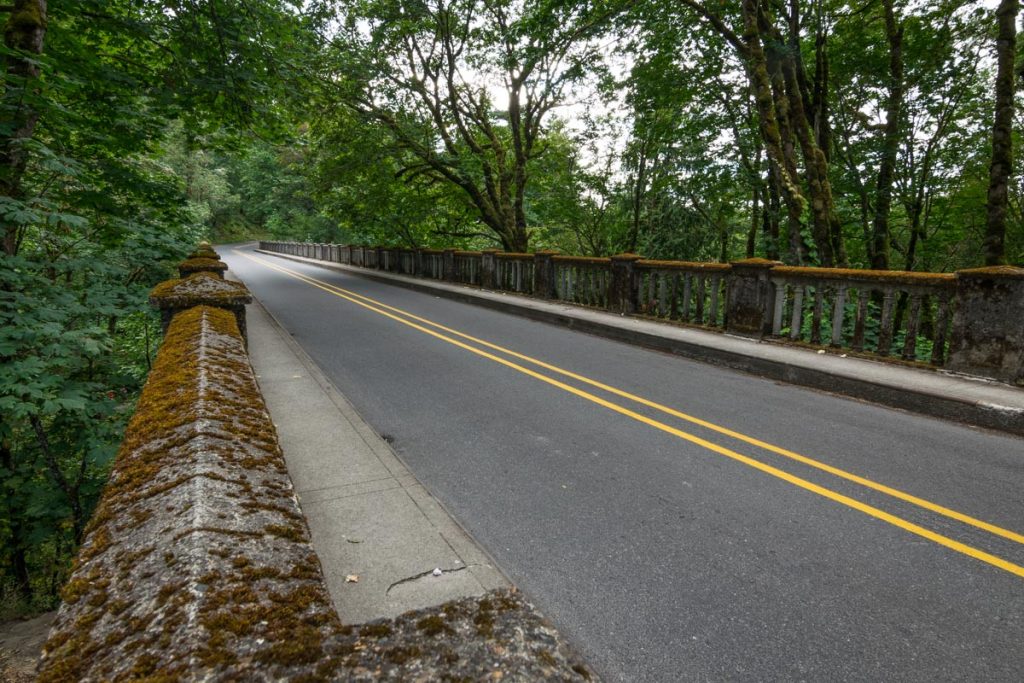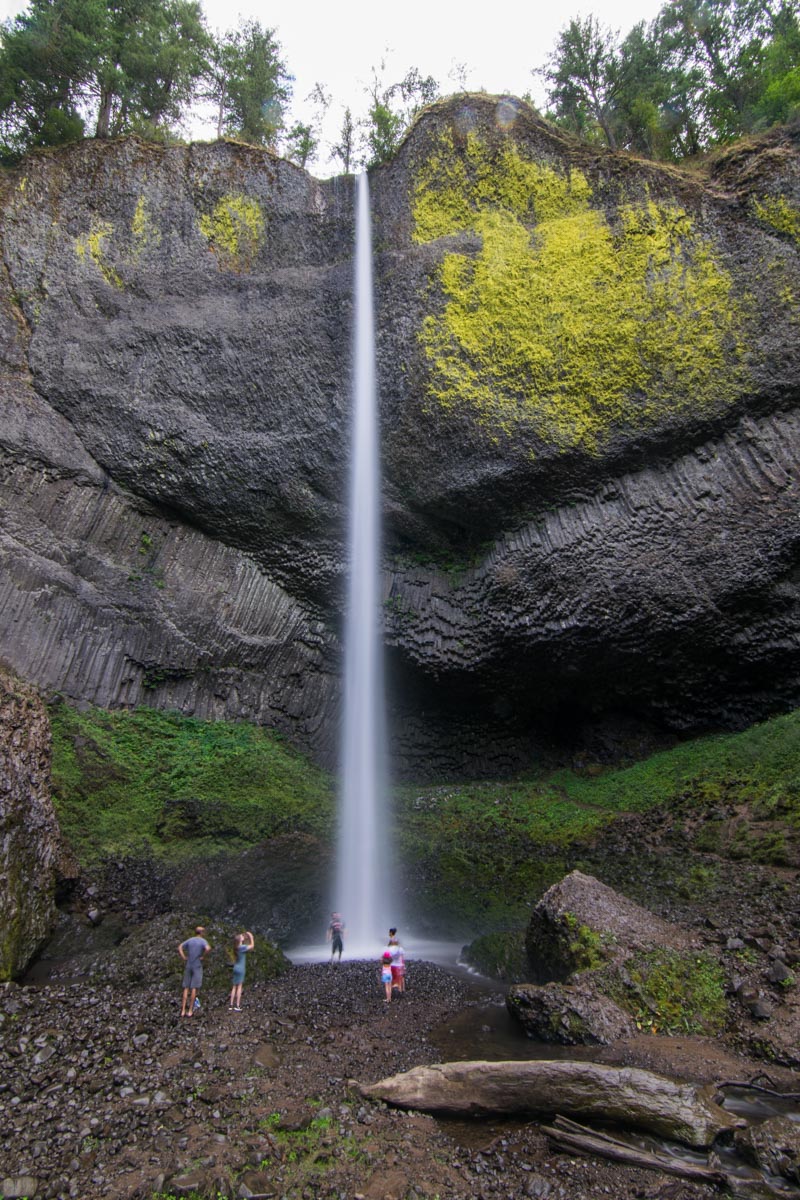 We bought a train day pass ($5) the next day and took the train from Fairview into Portland. We walked around the downtown area, ate food we craved (Japanese and Korean) with coffee and beers in between. It's a pleasant city and not too crowded, but we noticed a lot of homeless people.
[beer pic]