Journal entry for September 18-20, 2017
From Beaver it took us 2 1/2 hours to drive to the entrance of Zion National Park. Lining up in our car to enter the park at 10:30am, we saw a sign saying that all campgrounds were full. I had forgotten how busy Zion gets. I did some research later and found out that Watchman Campground is reservation only, but South Campground is first-come-first-serve. To get a site there though you have to show up very early, preferably around 6am. That's what we planned to do the next day.
We called a few private campsites outside the park entrance and found one with camping spots for $40 + tax. A total ripoff but it was convenient and close.
Zion has a nice shuttle system that takes you to many of its most popular areas. Car access is not allowed on some roads to ease congestion. We took this shuttle to the start of the hike to Observation Point. It's quite a pleasant and scenic ride through Zion Canyon Scenic Drive.
Observation Point is a trail I had not hiked in my previous two visits to Zion. It's about 8 miles round trip, with more than 2,000 feet of elevation gain. Having done a lot of hiking in the previous weeks, we were in great shape and didn't find it hard. The trail starts with a series of switchbacks, then goes through spectacular canyons, followed by more switchbacks before flattening out.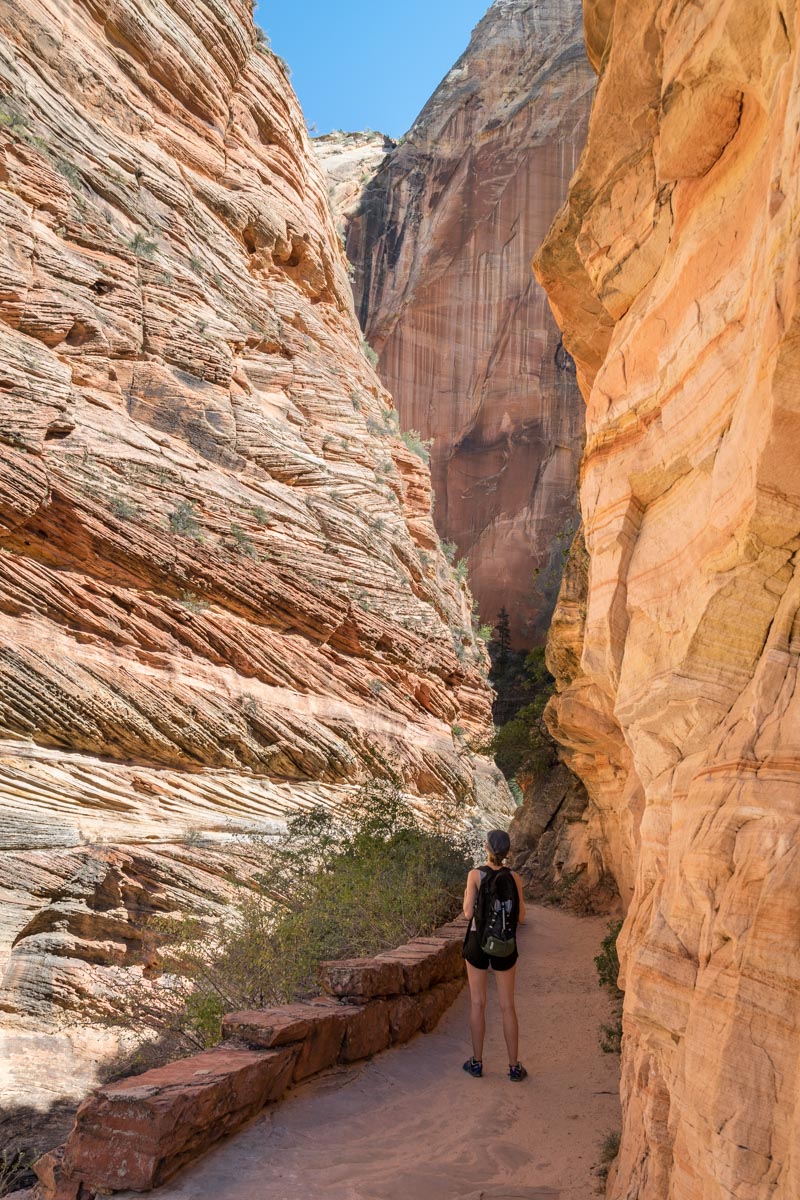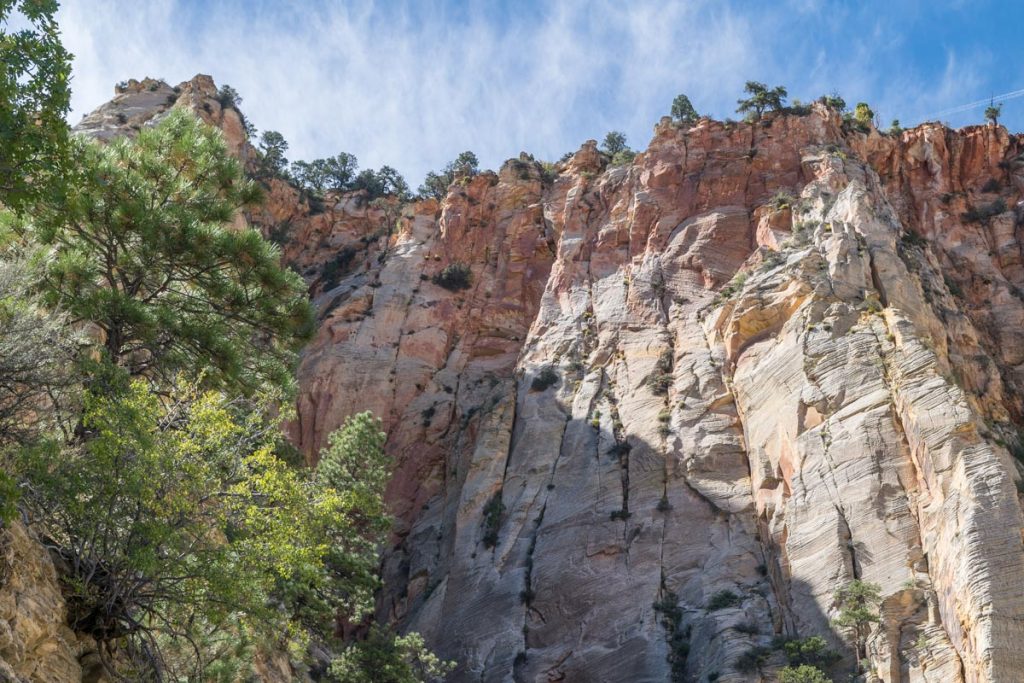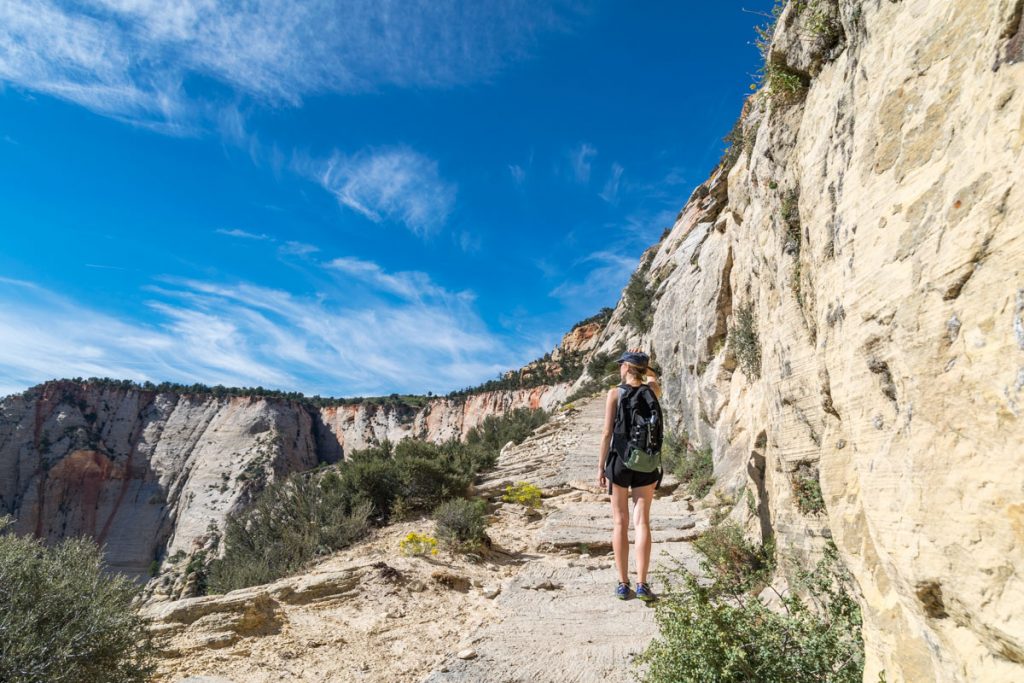 The views from the top were great. We hung out there for a while for the sun to go down a bit for better lighting. There was a guy taking pictures who had brought a sleeping bag and was planning to sleep up there.
We didn't run into any other hikers on the way down. We did get super lucky and saw about 15 bighorn sheep moving across a steep slope.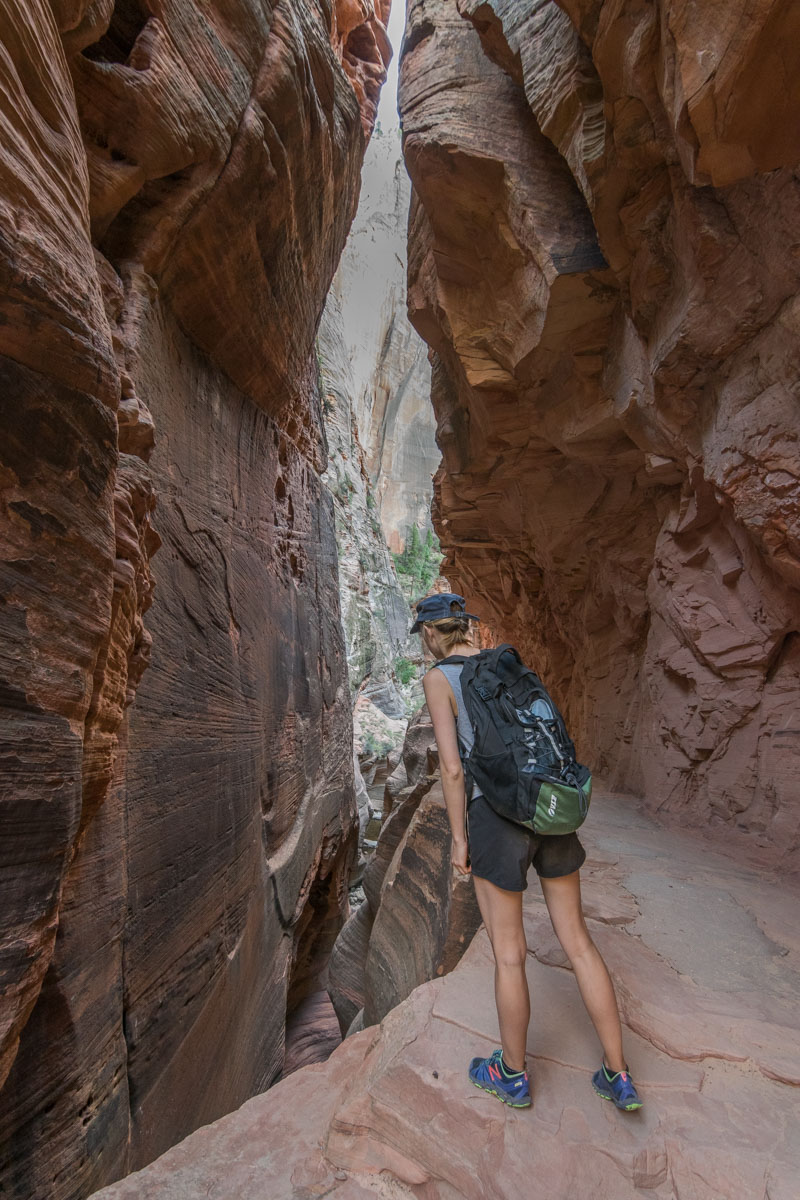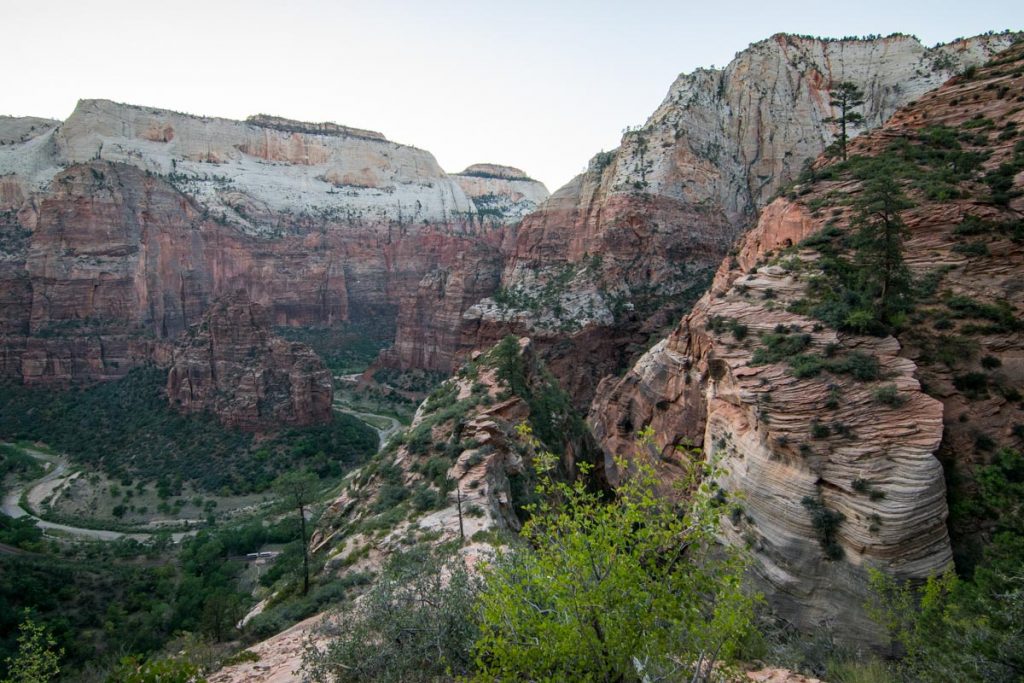 It was already dark when we returned to the trailhead and boarded the shuttle to take us back to the park entrance.
Determined to get a camping spot inside the park, we got up at 5 am the next morning and arrived at the entrance of South Campground at 5:30am. We were first in line but cars slowly started to line up behind us after that. The staff arrived at 7am and at 7:30 we were assigned site #74, a beautiful, spacious, and sheltered spot by the river.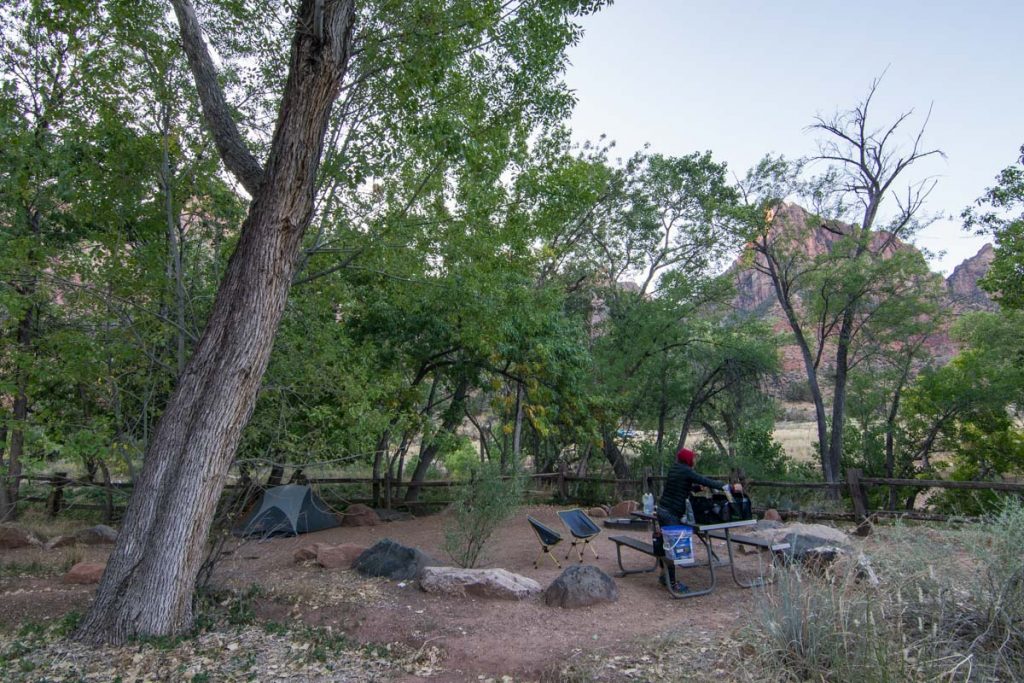 We spent a lazy morning doing research on Bryce National Park and the gear we would take to our upcoming trip to Nepal. The temperature was very hot after lunch, so instead of hiking we just went to the Visitor's Center and the Human History Museum.
Right before sunset, we drove east through a series of cool tunnels and hiked the short Canyon Overlook Trail to see the sun go down.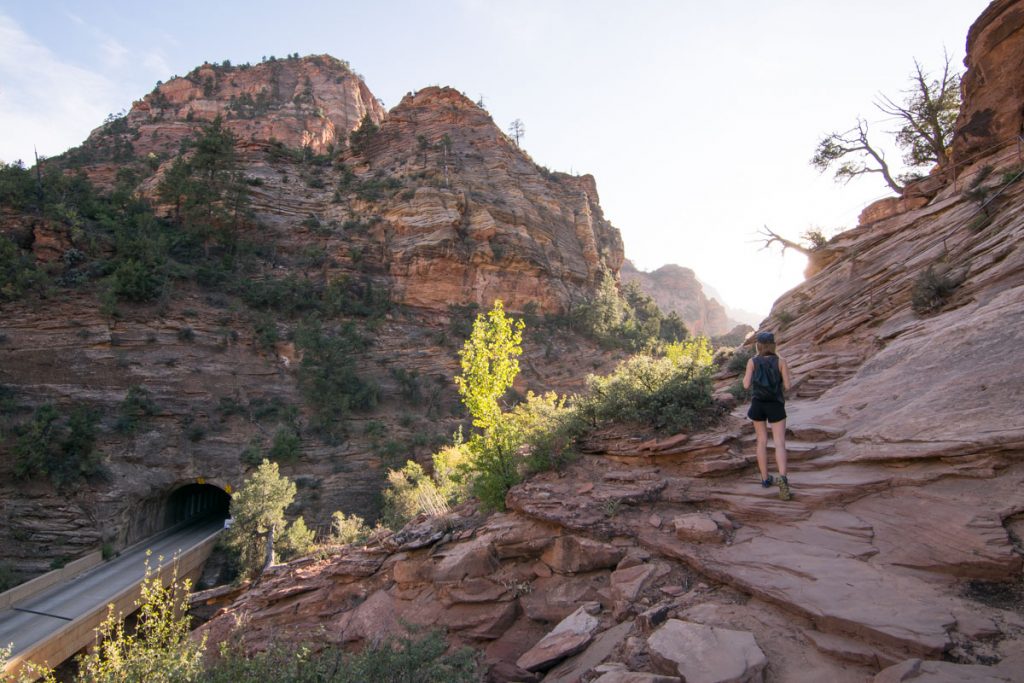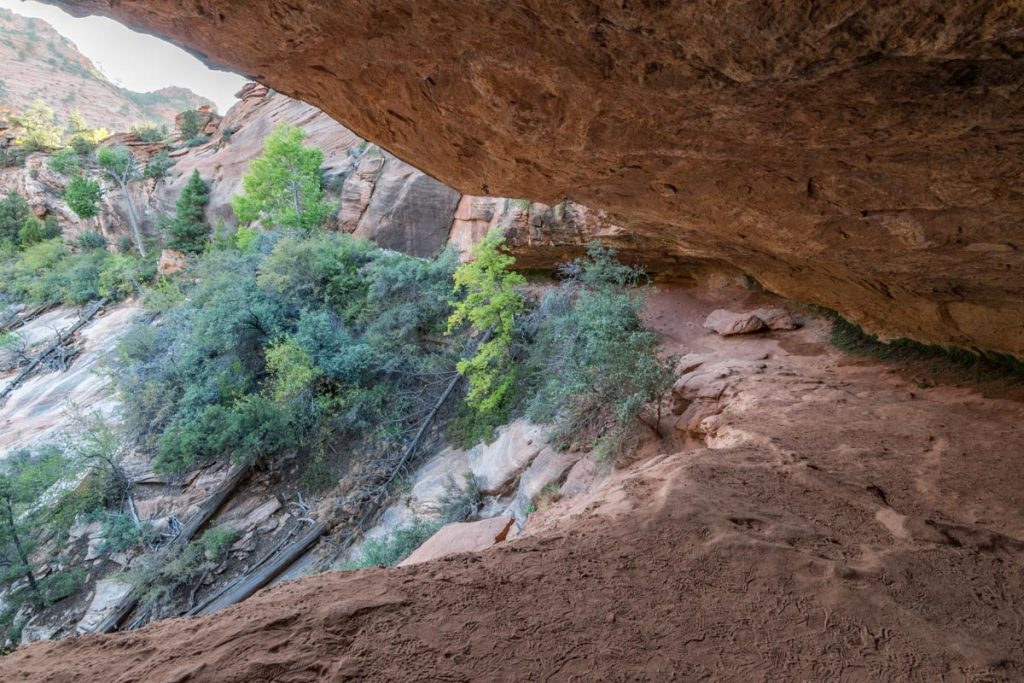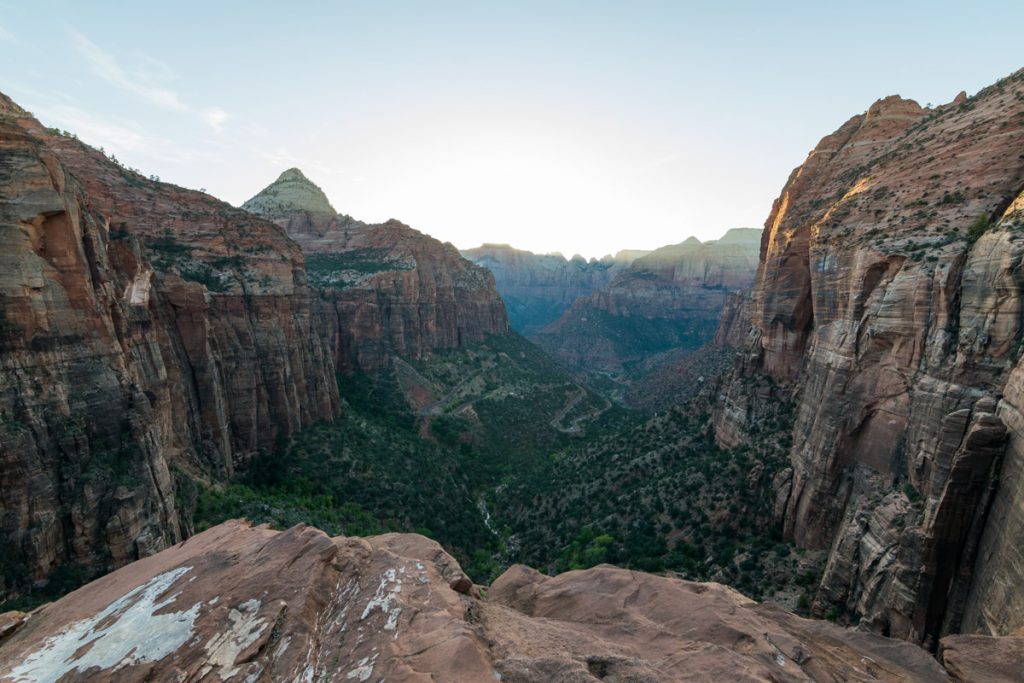 We slept in the next morning and did the short and busy trail to Watchman Lookout.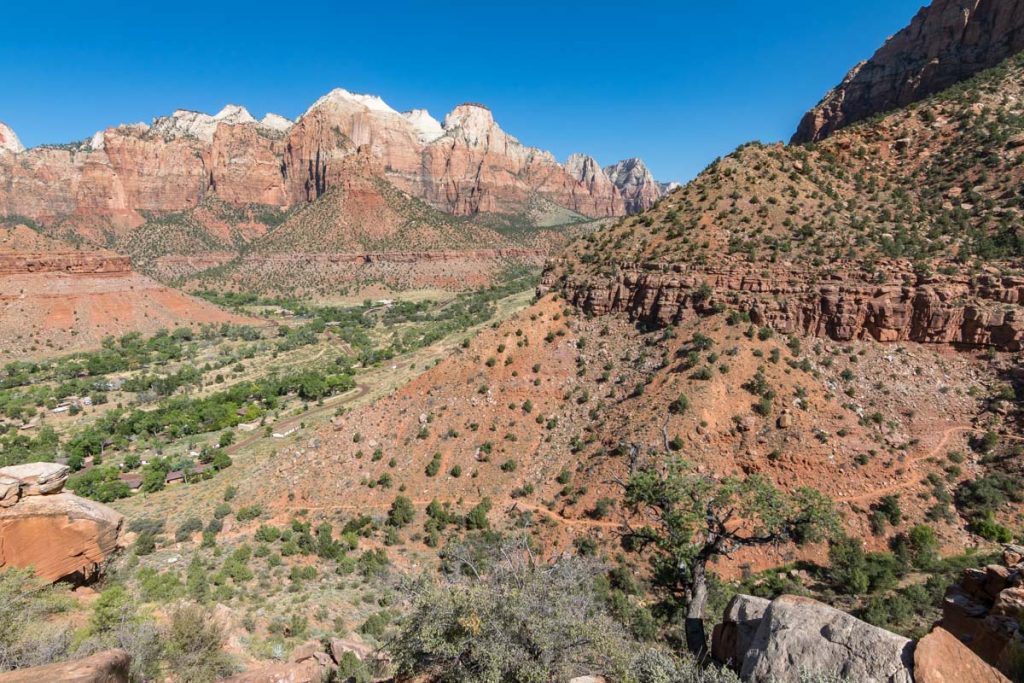 After the afternoon heat, we headed to the highlight of the park: Angels Landing. I had done this very unique hike before and loved it, and I knew Jenni would love it too. We started from the trailhead at around 5 pm.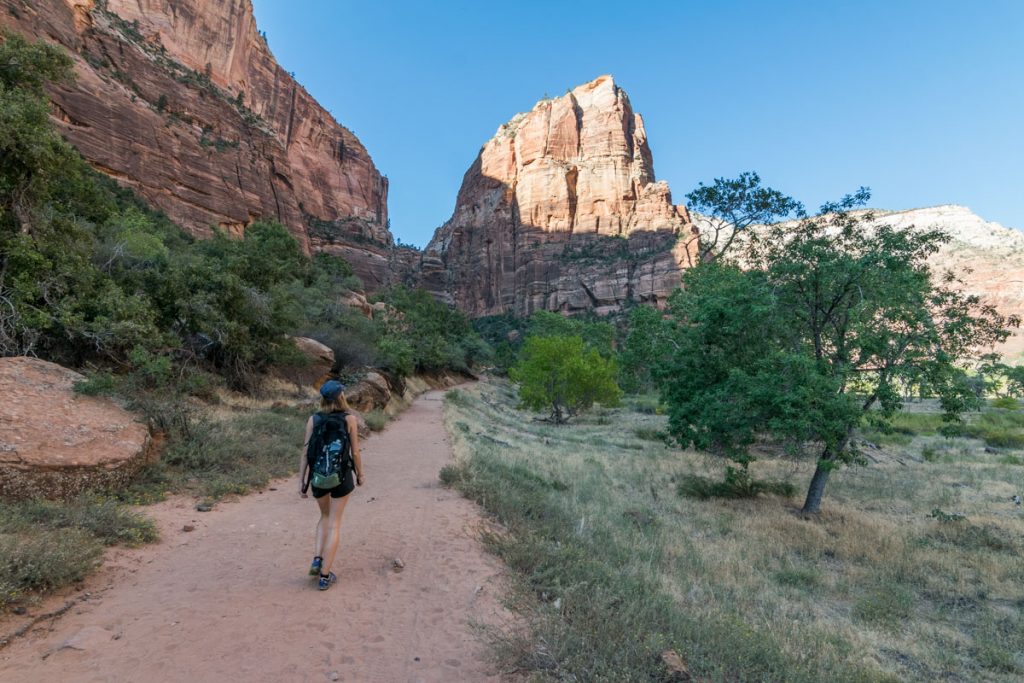 The switchbacks that I remember tired me out so much last time were not too bad this time around.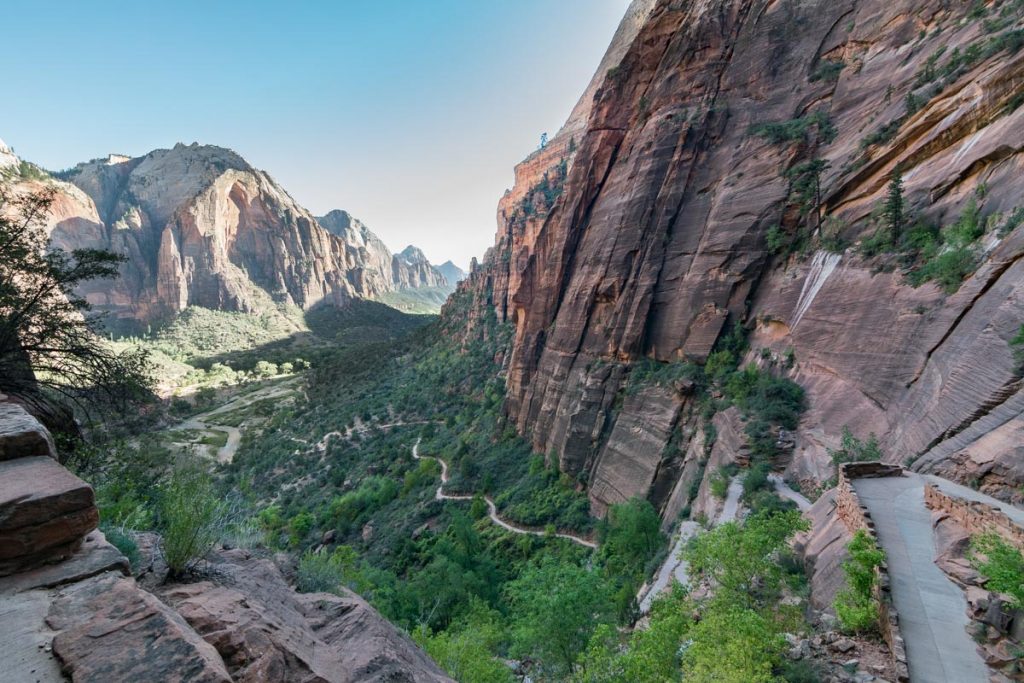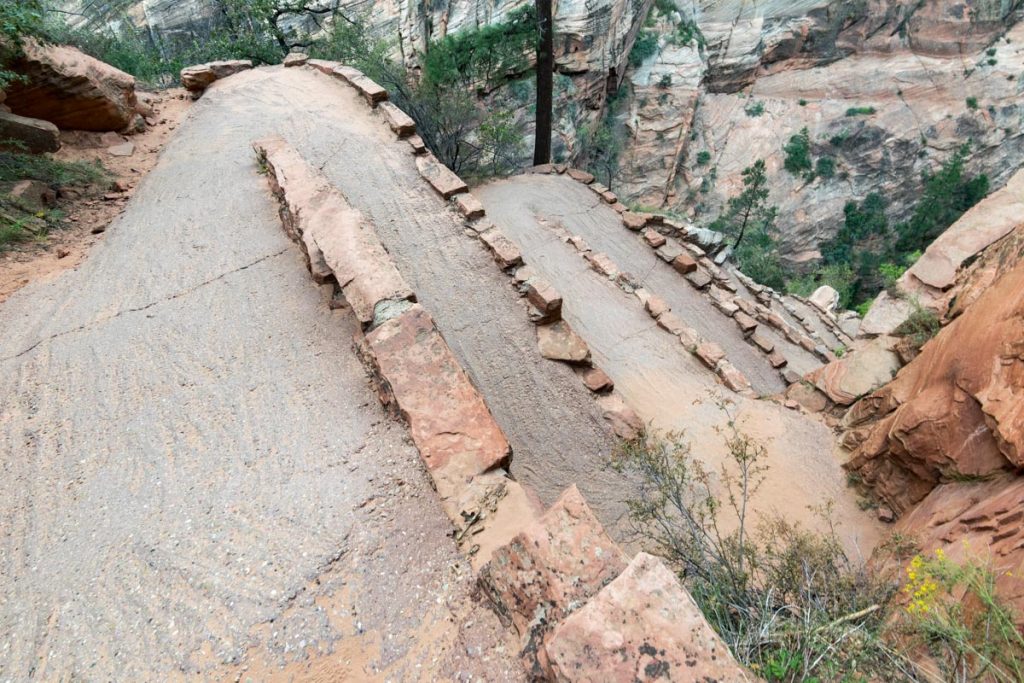 The final approach though was scarier and steeper than I remembered. This is really not a hike for people scared of heights.
It was very windy at the top, so we didn't stay long.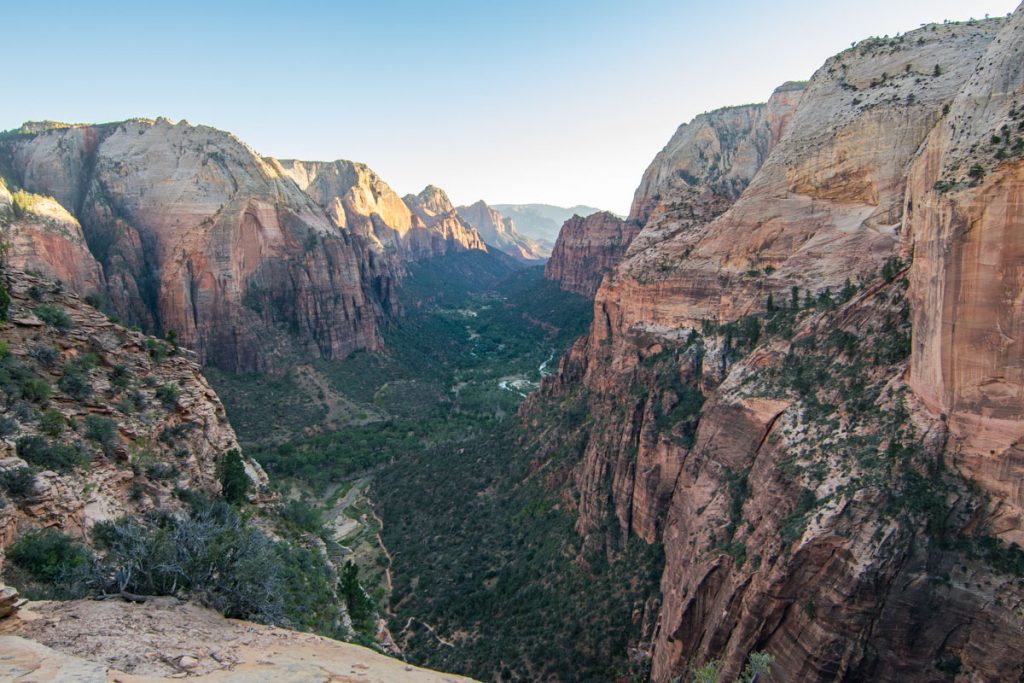 Zion can be very crowded (almost at Yosemite levels), but it's still one of the most beautiful and unique National Parks I have visited.
We continued our plan to visit all of Utah's five National Parks the next morning, heading towards Bryce Canyon National Park.