Previous entry: Day 3 – Bark Bay to Awaroa
Part of the New Zealand Great Walks Journal
Journal entry for May 4, 2015
Distance Hiked: 16.9 km (plus side trip to Separation Point)

There's only one tide crossing on the Abel Tasman Coast Track, from right outside the Awaroa Hut to the other side of the inlet. It can only be crossed from two hours before to two hours after low tide. I hadn't done proper research on tide times before booking the huts, and the low tide times for this day were 3:13am and 3:35pm. This meant that I would have to wait until 1:30pm to cross the river, and then try to hike over 17 kilometers before the early sunset at 5:30pm. Not the best schedule. I then understood that the reason why almost everybody else was hiking north to south was to be able to do the crossing in the afternoon, before ending the day at Awaroa Hut.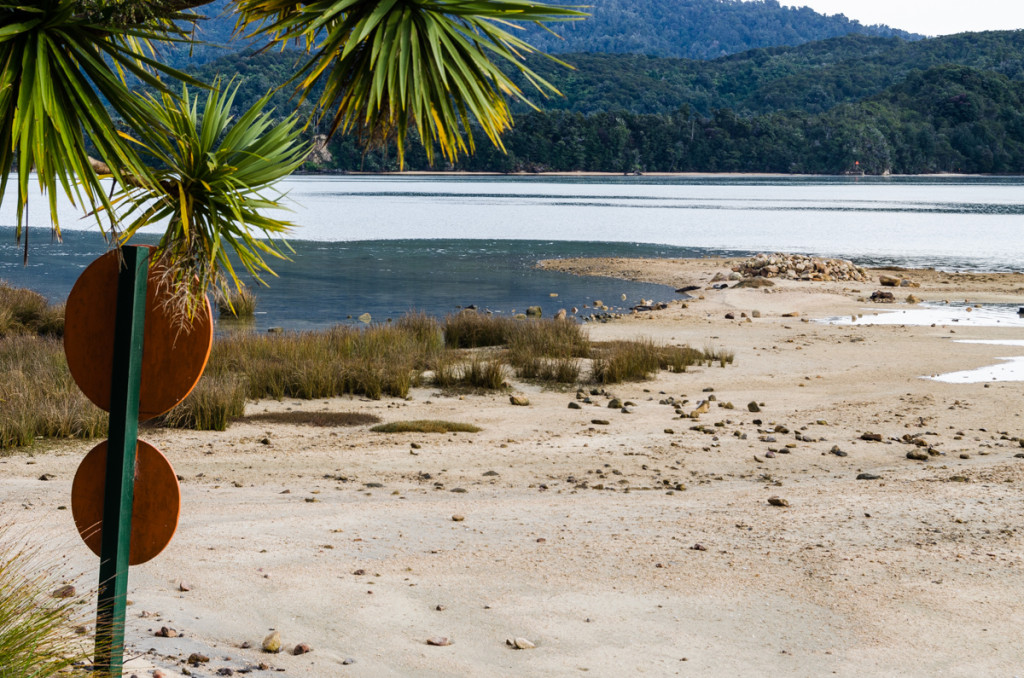 With a lot of time to kill, I made a fire in the hut since it was a bit chilly. I then proceeded to do a lot of cleaning. I wiped the tables and benches, swept the floors, and prepared dry firewood for future guests. Tomo and Kozzie came to say goodbye before leaving (then were hiking in the opposite direction as I). We exchanged contact info so we could maybe meet each other when I visited Tokyo in a couple of months.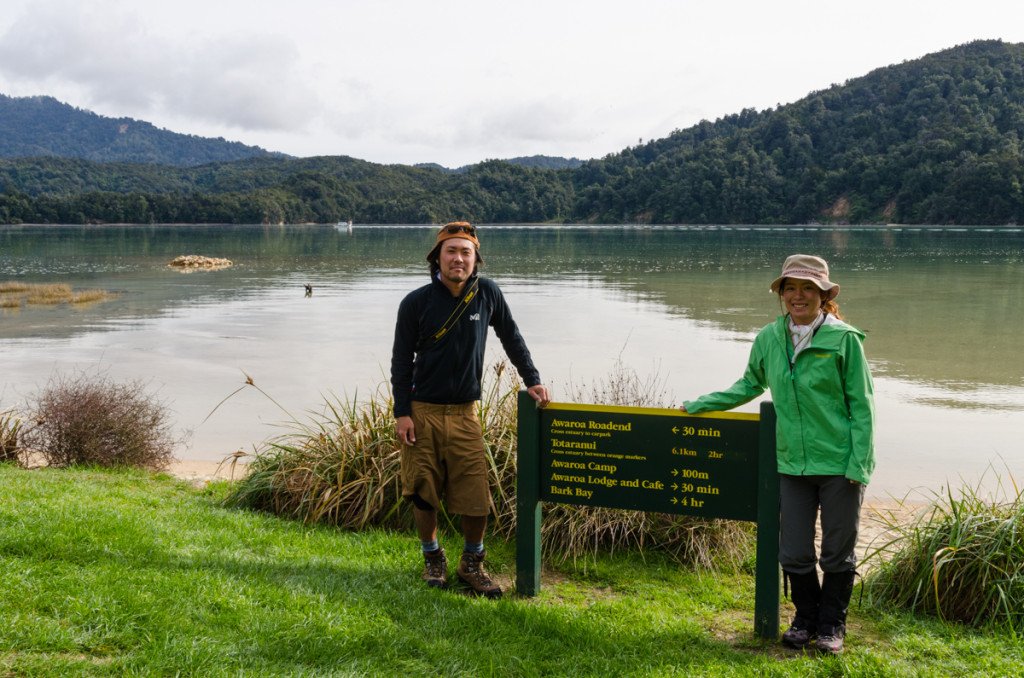 As I was finishing the chores, a small boat pulled over by the hut. At first I thought they were rangers from the Department of Conservation, but I later found out that there were just doing some sightseeing. I chatted with them for a bit and gladly accepted their offer to take me across the river. It was around 11am and this would give me a 2.5 hour head start, making for a more relaxing day of hiking.
Once on the other side of the river, I waited for my feet to dry (had to step into water to get on/off the boat) before finally starting the long hiking day.
First up, after hiking through forest, was beautiful Waiharakeke Bay.
I then stopped for lunch at Skinner Point lookout, where I chatted with a friendly guy from NZ.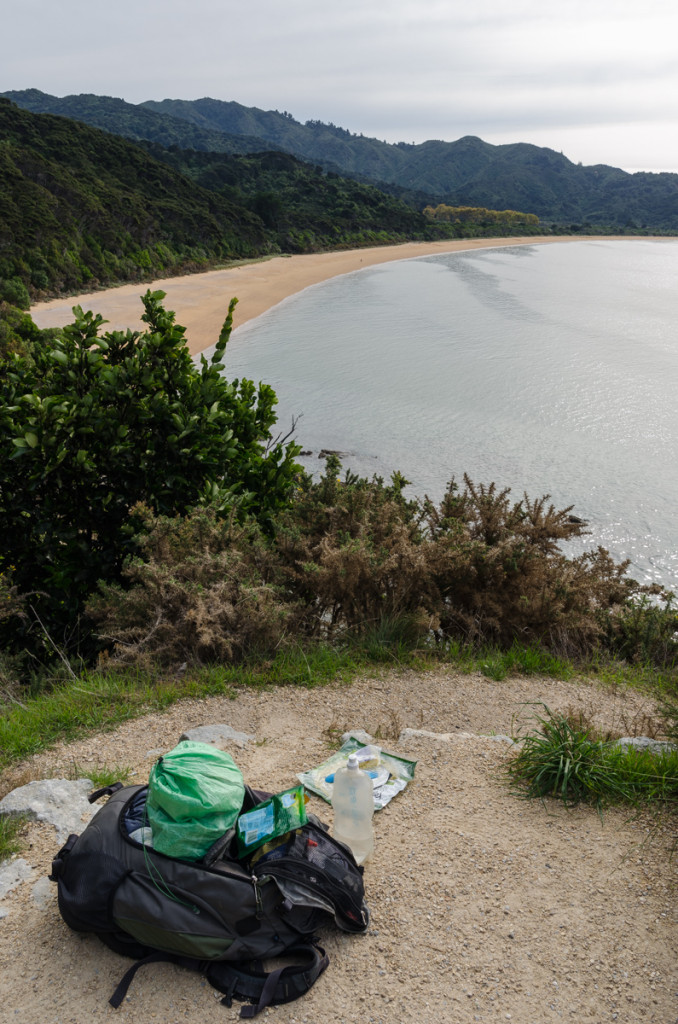 Shortly after was Totaranui, a massive campsite that can hold up to 850 people. It wasn't that crowded being the off-season, but I did see a few campervans. Totaranui is also the northernmost stop for the water taxis coming from Marahau. I would be returning here the following day to catch the boat back to civilization.
The trail follows a road for a short while. It then gets a bit confusing as it reaches a large open field and the trail is not very well-marked.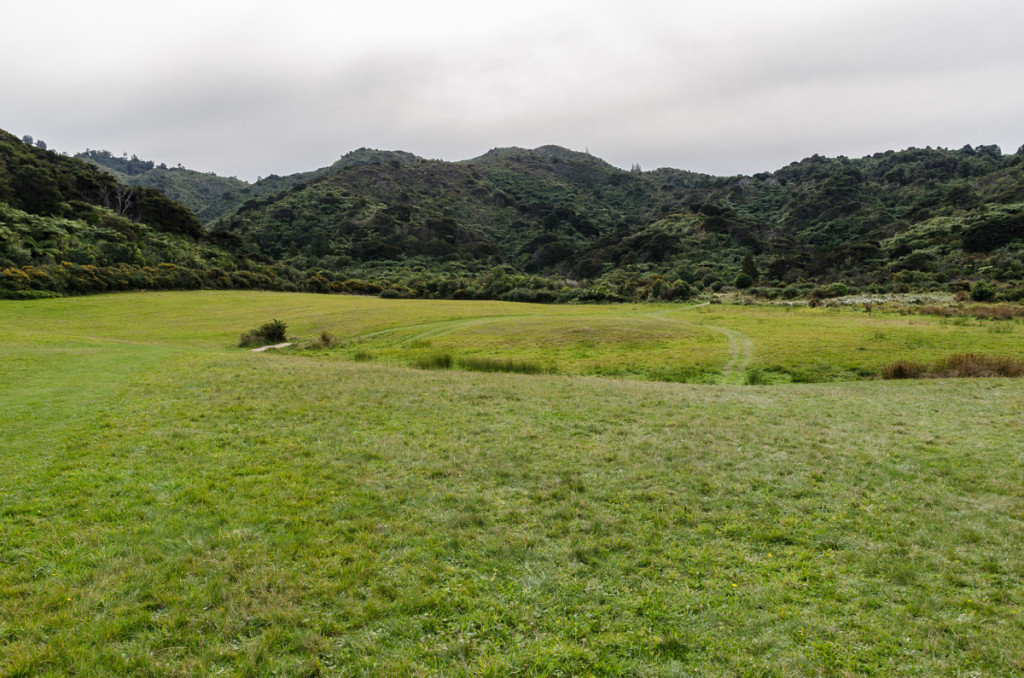 After crossing this field, the trail is easy to follow again.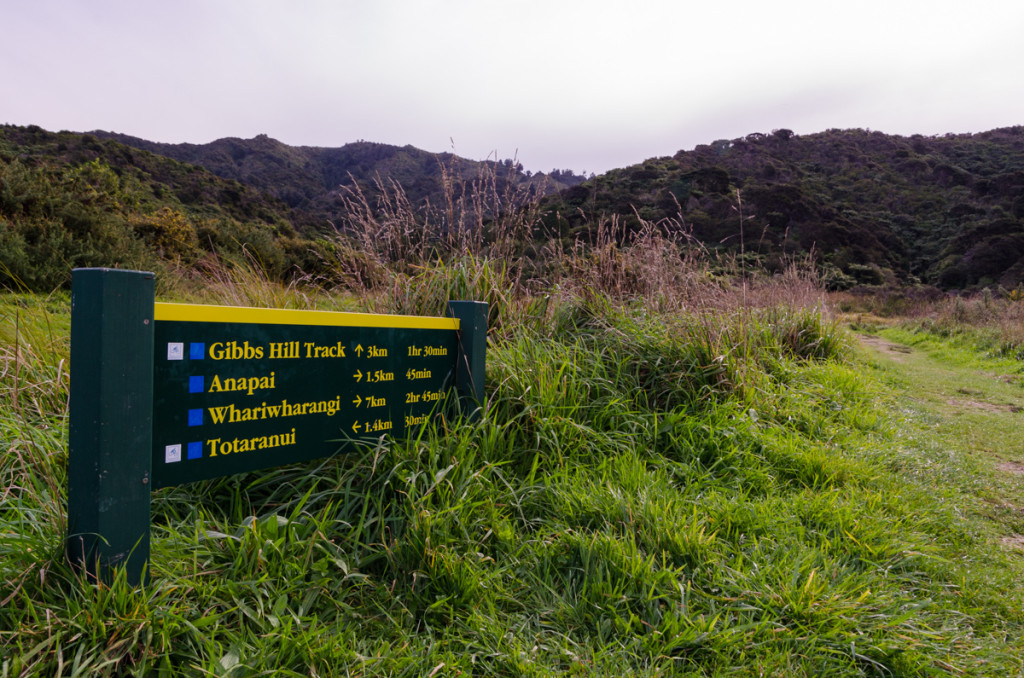 What followed was my favorite section of the entire track. Anapai Bay has a pristine beach surrounded by dramatic cliffs. There were not a lot of people in Abel Tasman at this time of the year, and I usually found myself all alone at many of its beaches.
I was enjoying the views so much that I missed a 3-meter fish carcass on the sand very close to me. I only noticed it when I got really close and its stench was unbearable. I think it was a dolphin.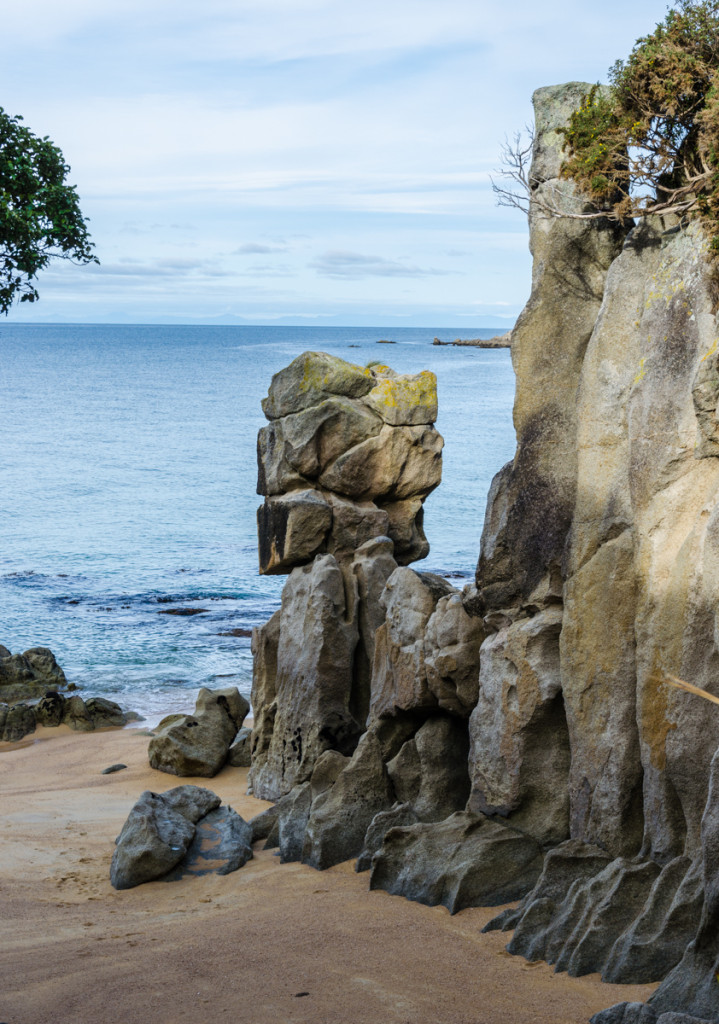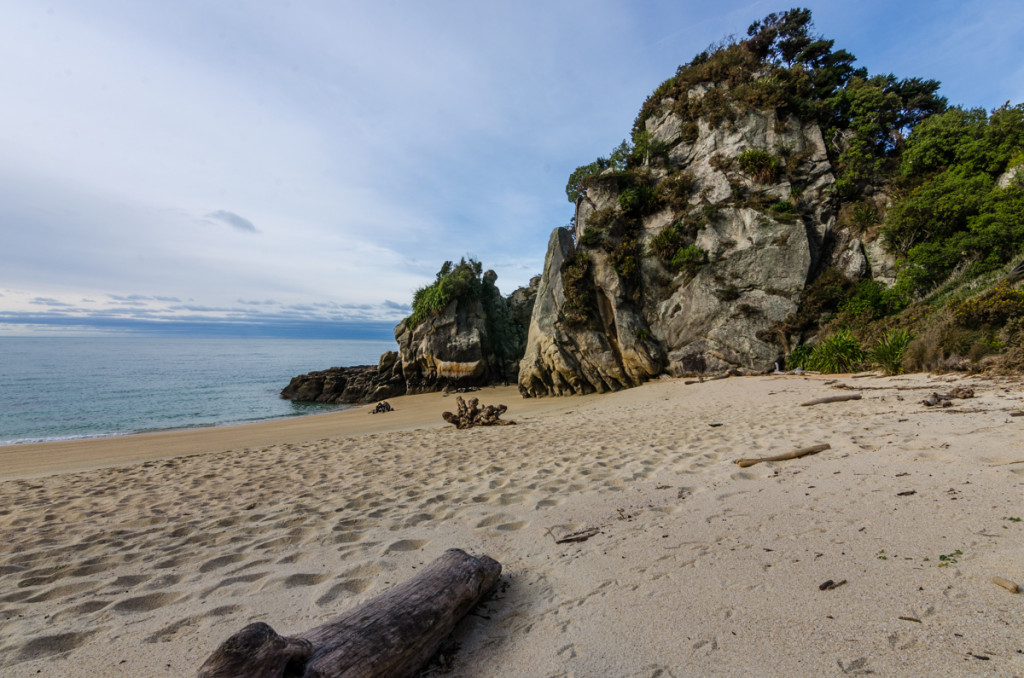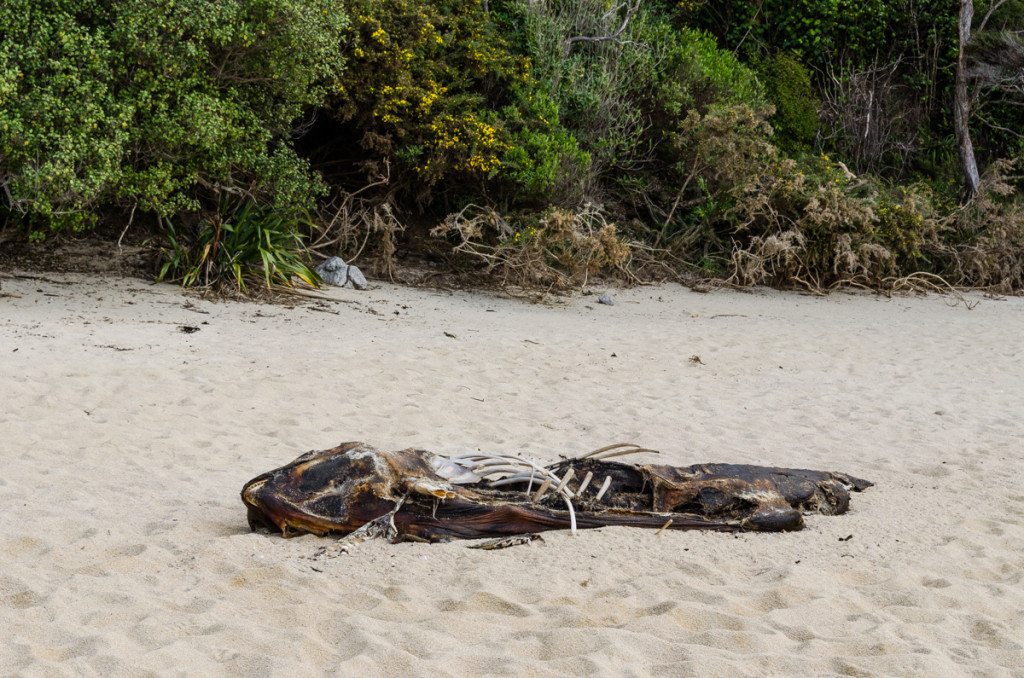 The trail climbs up into forest again before emerging at Mutton Cove.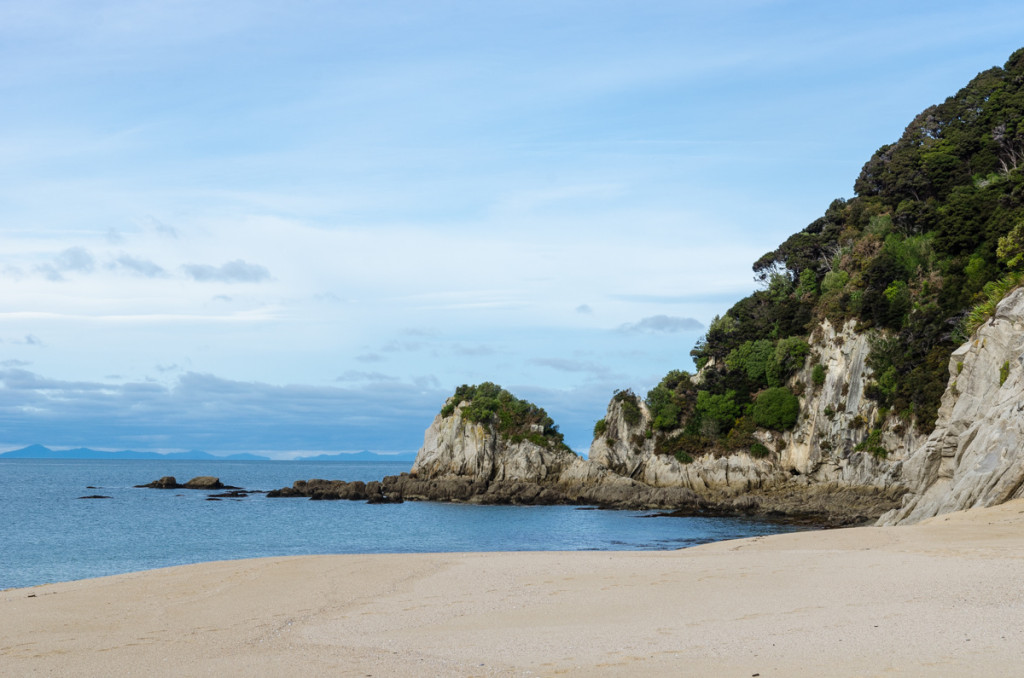 I saw three seals swimming just a few meters away from the sand on the beach. Mutton Cove is where the proper trail and the side trail to Separation Point split up. The main trail turns inland right after the Mutton Cove campsite, but there were no signs on the beach indicating that to continue to Separation Point, you have to walk to the northern edge of the beach. From there you climb up and down a small cliff on a set of steep steps, then hop of some boulders before finding a proper trail again. You find another fork after going uphill for about ten minutes. To the left is a shortcut to rejoin the main trail (saves you from having to go back to Mutton Cove), to the right the trail reaches wonderful Separation Point.
I can't exactly pinpoint what it was, but I felt a special vibe there, as I spent almost two hours taking pictures and enjoying the solitude as the sun was setting.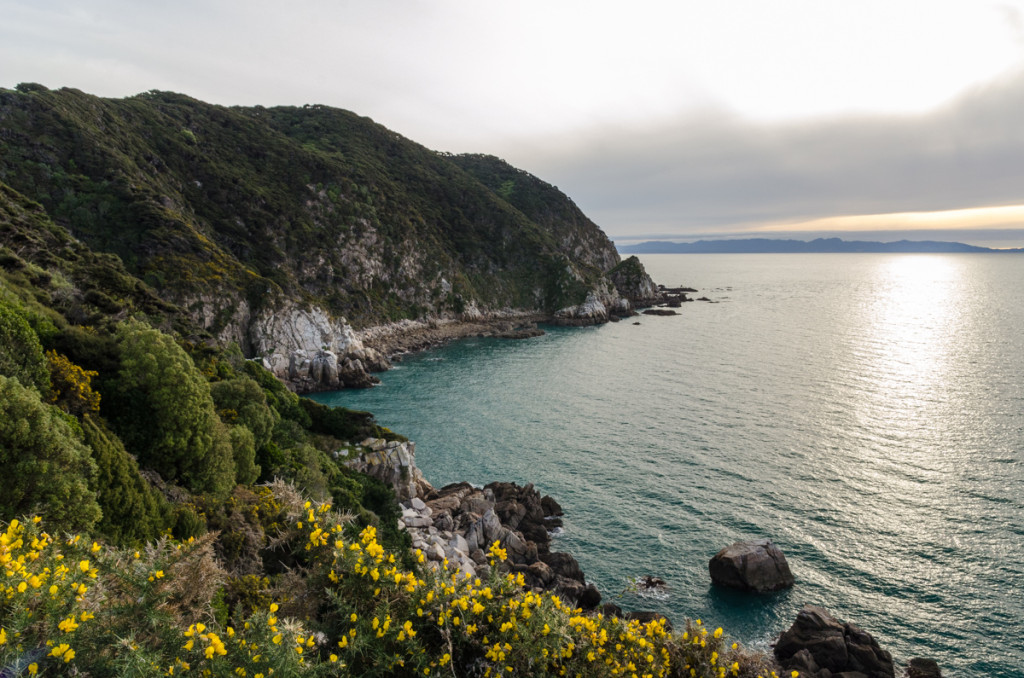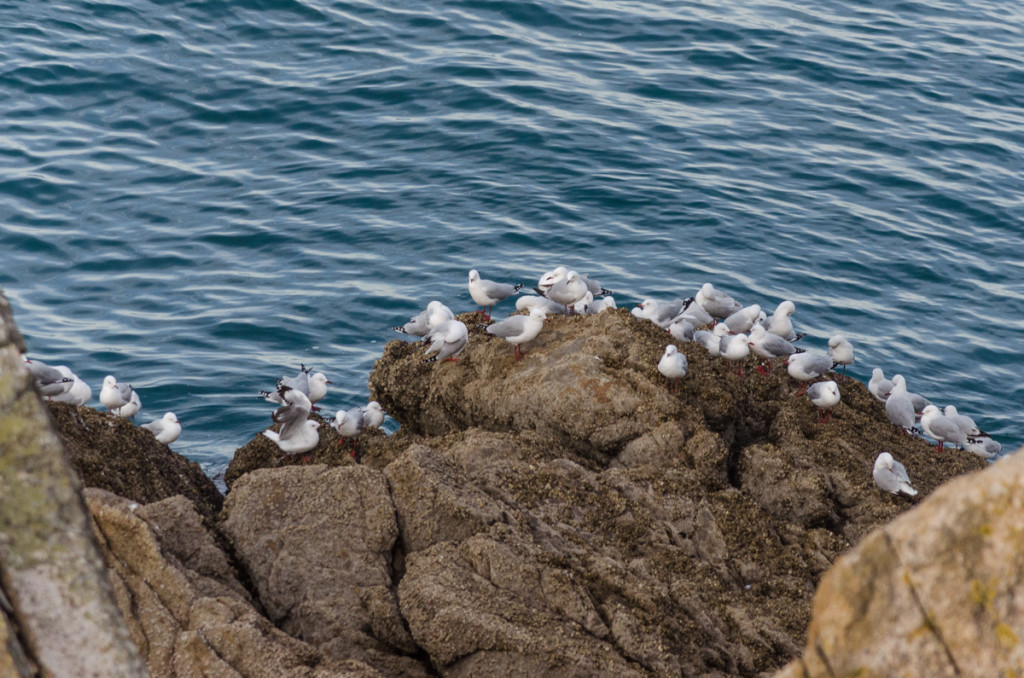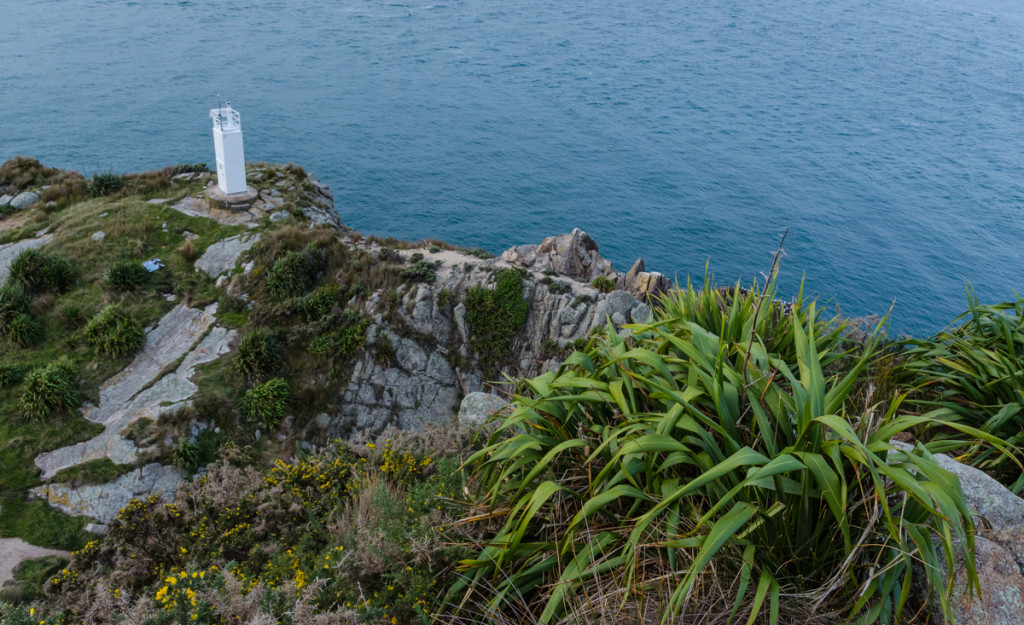 A colony of fur seals lives here, but you might have to look a little hard to find them. At first I only saw a couple of seals swimming in the water. Expecting to see many more, I disappointingly started to leave the area. As I was climbing the steep trail, I spotted a seal sleeping lazily in an area with large rocks. Because of their color, they camouflage a little into the background, especially if they are not moving. I then discovered many more seals around those rocks.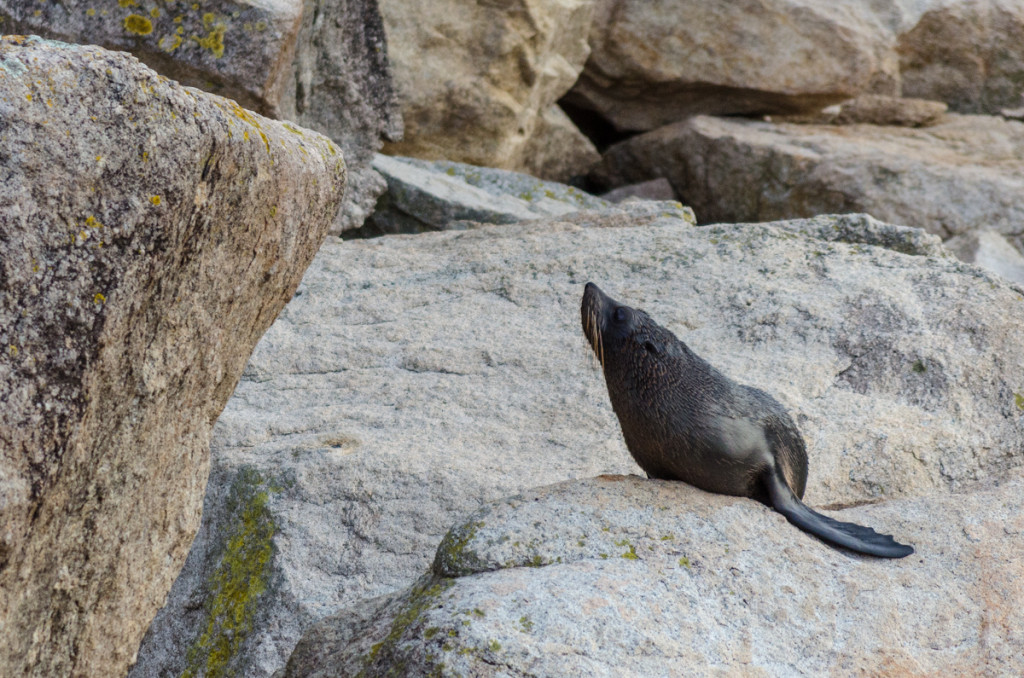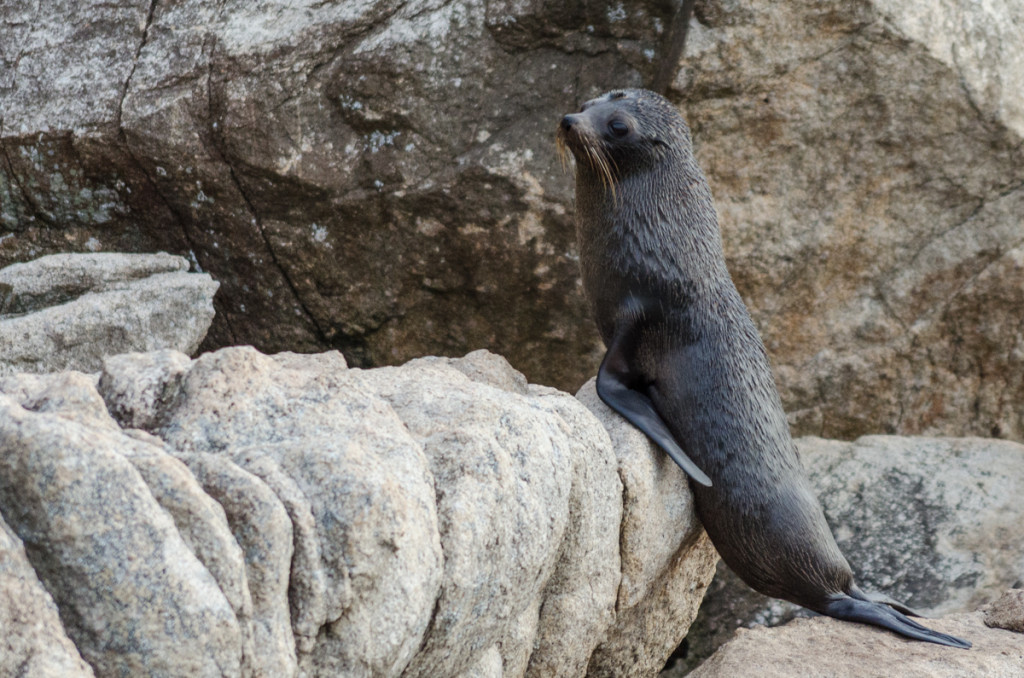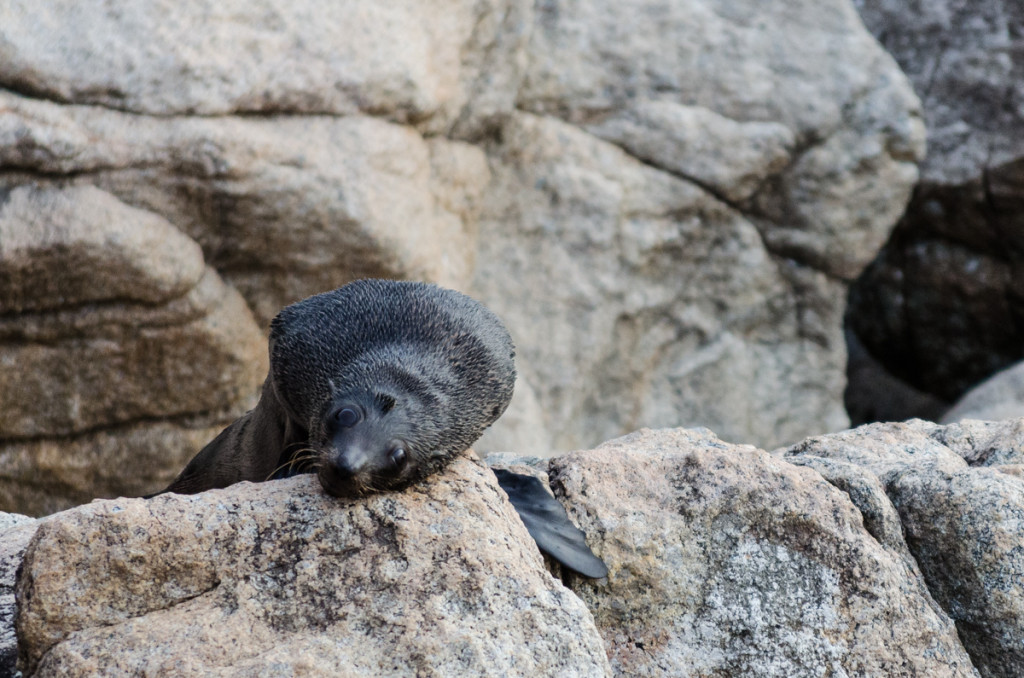 I went back down, took out my 55-200mm lens, and had a lot of fun taking the pictures above. So much fun that it started to get dark and I had to leave in a hurry.
I started to hike very fast. Couldn't even stop to enjoy some of the amazing lookouts.
I thought the hut was only about 20-30 minutes away from Separation Point. It ended being more like one hour away. I saw an animal that looked like a cat, but it's face and head was unusual. Maybe it was a wild feral cat?
I hiked the last twenty minutes in darkness. There was some moonlight so I can could sort of see where the trail was going, but I could not see where I was putting each step. The fact that I didn't trip once shows how smooth and well maintained the NZ Great Walks trails are.
I finally reached Whariwharangi Hut at 6:15pm. A historic hut, built almost 120 years ago as a farmhouse. Inside were three girls: Anne from USA, Elodie from France, and Leah from Germany. I ended up having a whole small room all to myself.
This was an action packed day of hiking, one of my favorites during my whole time in New Zealand.
---
More info:
NZ Department of Conservation's brochure and video for this walk.
---
Part of the New Zealand Great Walks Journal