Previous entry: A Return to Milford Sound
Part of the New Zealand Great Walks Journal
After finishing the Kepler Track, I was ready to move to the north of the South Island to finish my last two Great Walks in New Zealand: Abel Tasman Coast Track and Heaphy Track.
First up was a bus to Christchurch, where I only spent one night. The following morning I boarded the Coastal Pacific train to Picton. I first found out about this train when I arrived to the South Island by ferry, and saw a train coming into the station next to the ferry station. I did some research about it and found out that it's a line connecting Picton to Christchurch called the Coastal Pacific. Since I had already booked a bus ticket to Christchurch on that occasion, I told myself that I would take the train when I had to eventually return to this area.
It was an early 7am departure from Christchurch's train station. Check-in process was a bliss and I was assigned a window seat. The carriage I was in was half empty. Everything inside seem very clean and new. Large windows, comfortable seats, and a screen showing you a map and the train's current position. Headphones are provided for the commentary, which describes the attractions and history of the many regions along the way.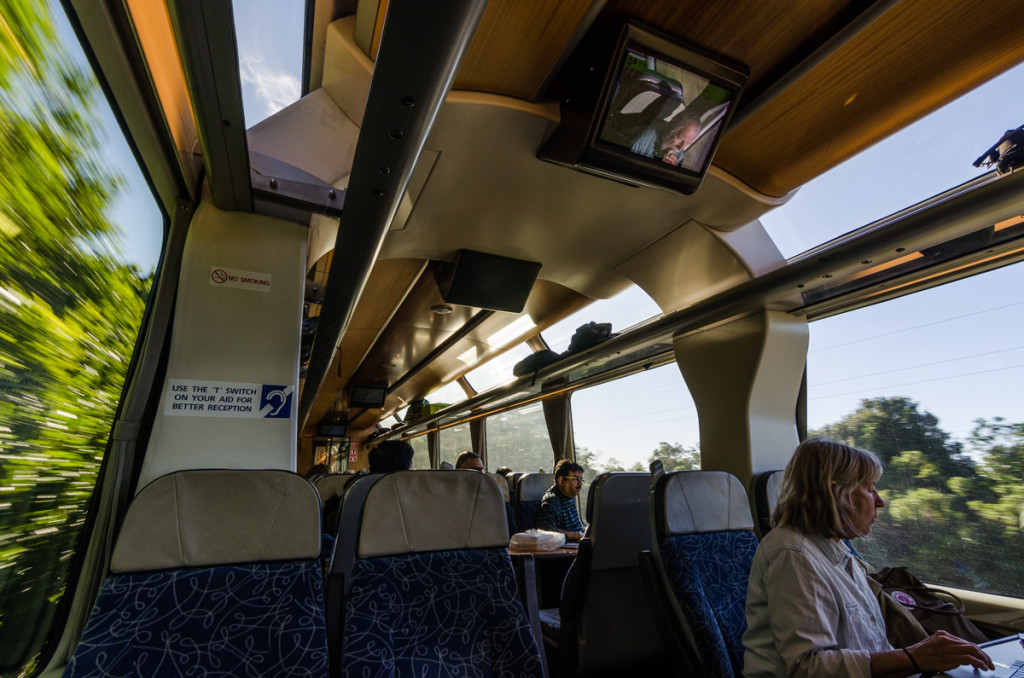 There's a cafe car with beverages, light meals, and desserts. You can go there to order yourself, or you can do it from your seat by placing your order with one of the attendants.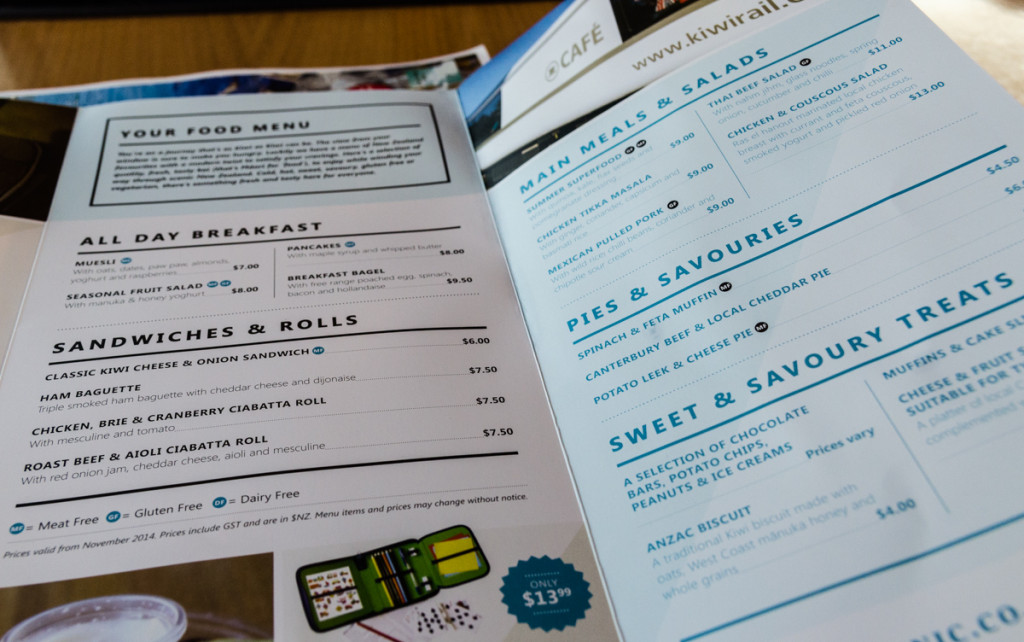 There is an open air carriage all the way at the back of the train. This carriage has no glass windows, giving you fresh air and a better spot for taking photographs. It was a cold and foggy morning though, so it wasn't comfortable to be there for more than a few minutes at a time.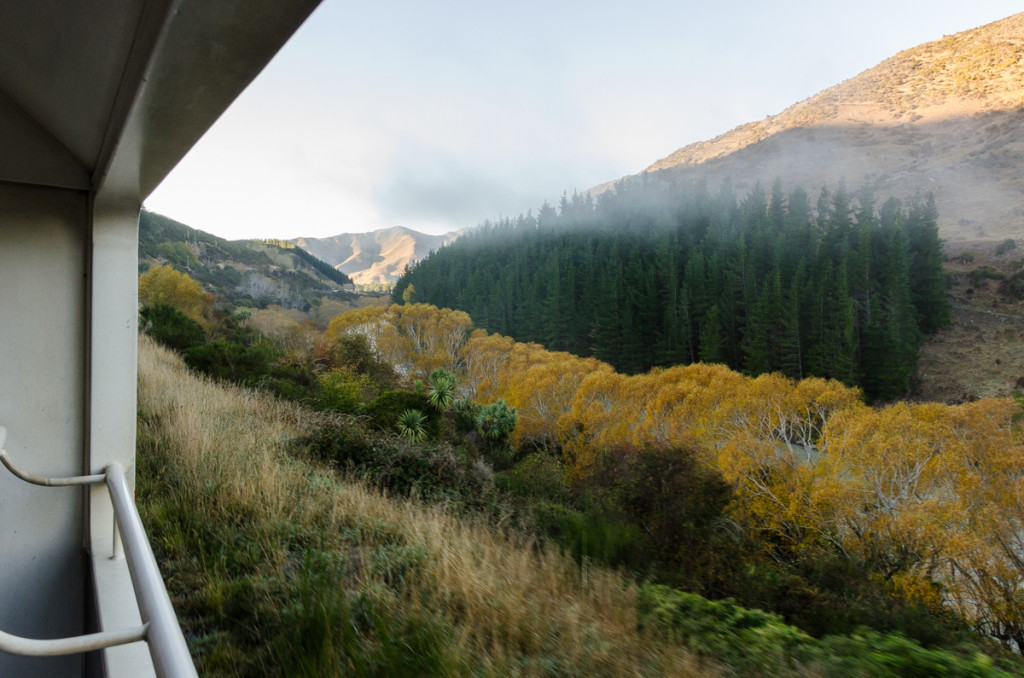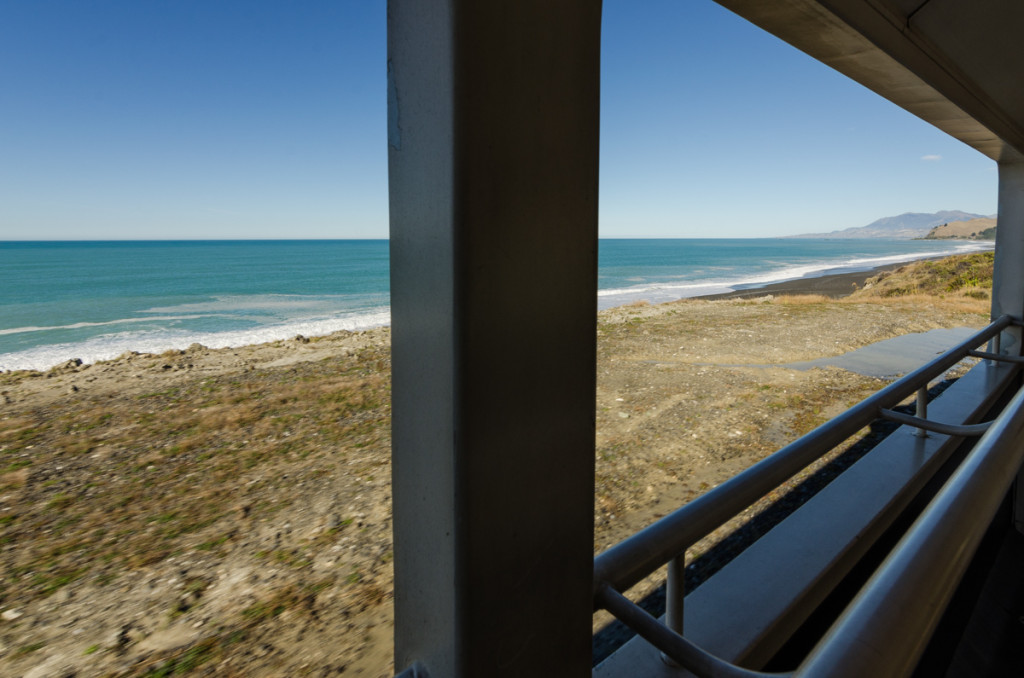 The train makes six short stops along the way before arriving at Picton a bit after noon. The scenery go from farmland to hills, to the coast around Kaikoura, and then finally the vineyards south of Picton.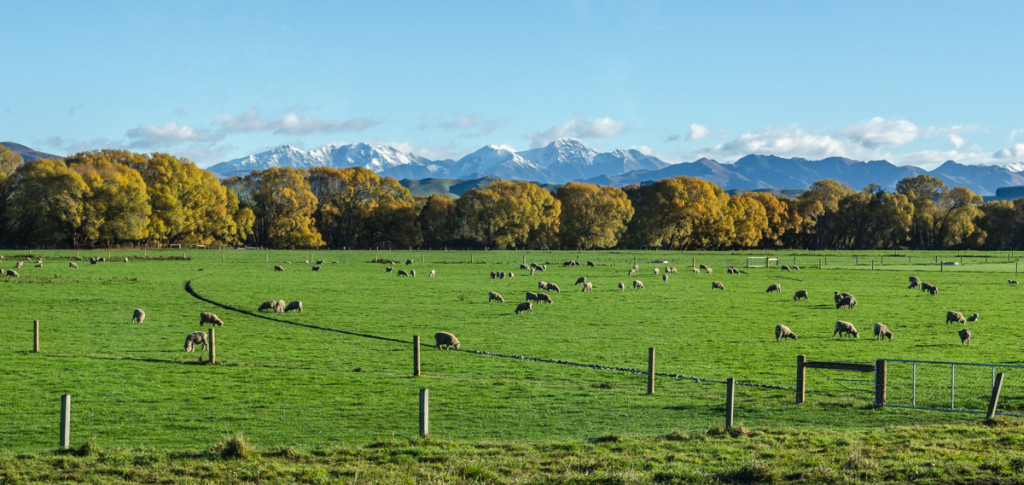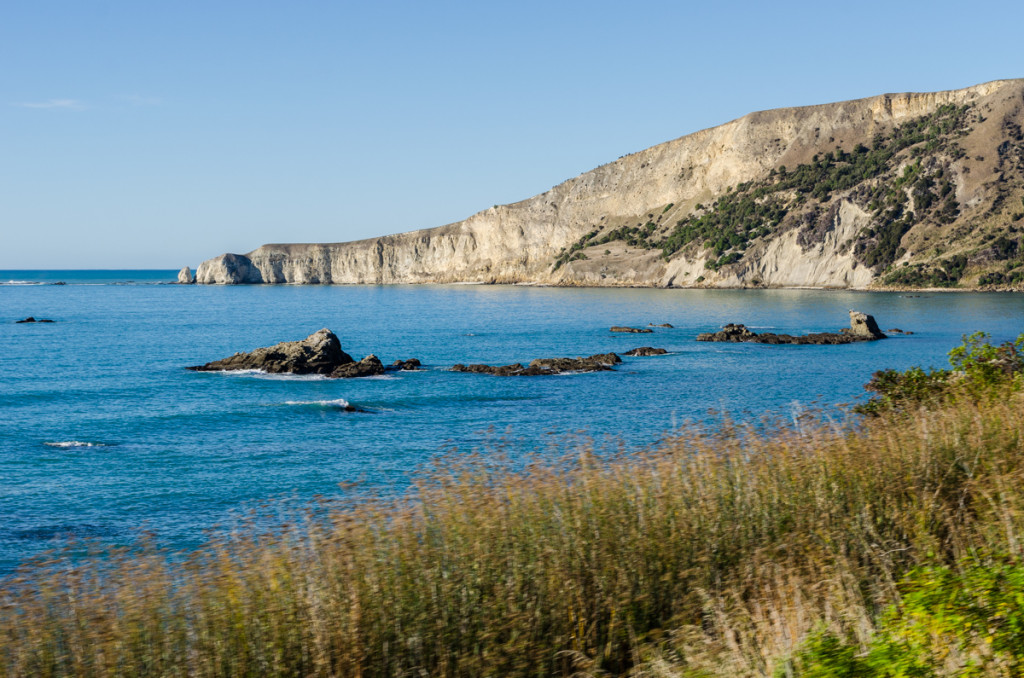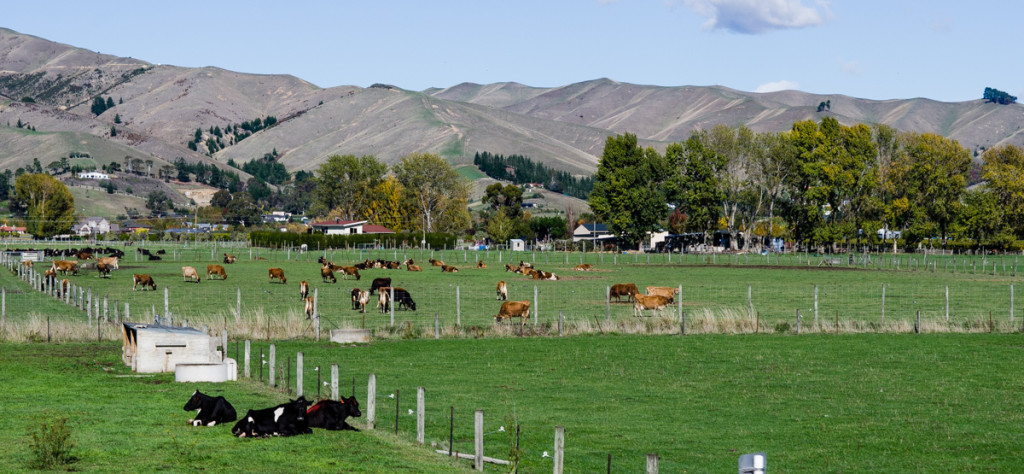 It's very beautiful scenery, but since the road pretty much follows the train tracks, I had already seen all of this when I took the bus down to Christchurch a few weeks before. It took away the surprise factor, but it was still an enjoyable ride nonetheless.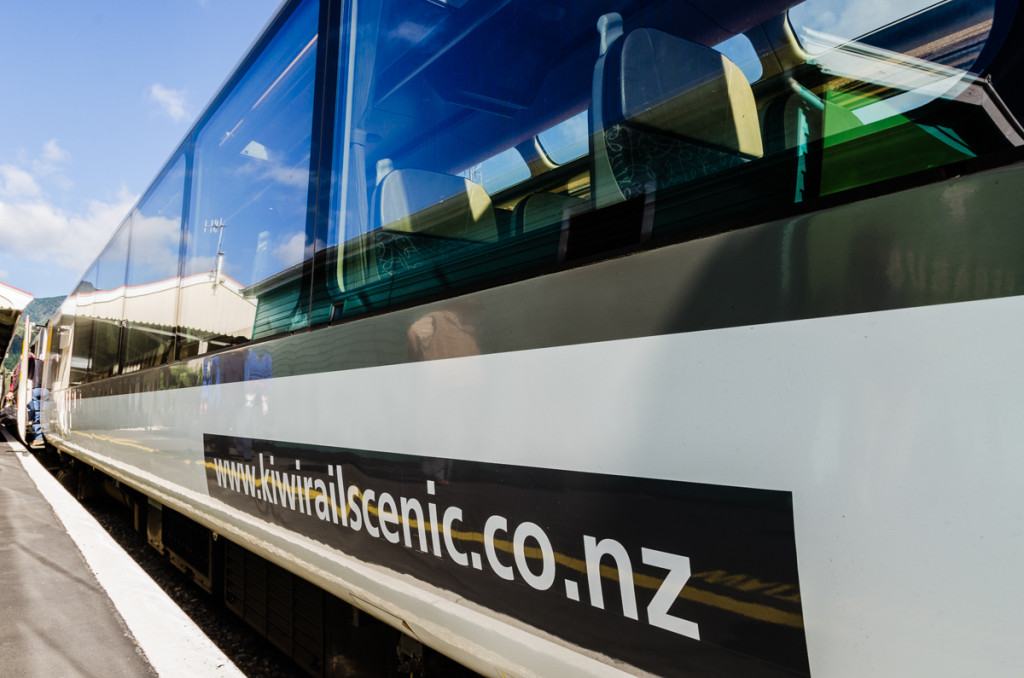 From Picton I still had to find my way to Nelson, which would be my base for the last two hikes. I grabbed a quick lunch and decided to do something I hadn't done in New Zealand: hitchhiking. From talking to other backpackers in hostels, this is a very common and relatively safe thing to do in this country. While I was enjoying my time in NZ very much, I felt that I was lacking experiences with locals. I also wanted to add some adventure and unpredictability to my journey. So I walked to the edge of town, and got ready to catch a ride. About sixty cars would go by before one picked me up. The couple in the car ended up being wine makers from Argentina doing a working holiday in New Zealand. I'm sure they were very surprised to pick up a random Asian guy on the side of the road who happened to not only speak Spanish, but also with their homeland's accent. They were not going all the way to Picton, but dropped me off at Blenheim instead.
From Blenheim I got another ride from a local guy who was a motorcycle mechanic. Since I'm also an enthusiast, we spent the entire time talking about motorcycles. I got dropped off at Nelson's town center, and found the hitchhiking experience very fun. If I wasn't on such a tight schedule, I would have definitely done more of it. I feel very bad that I don't remember the names of the people who gave me rides. I have always been terrible with names.
I ended staying in Nelson on three separate occasions. Before and after Abel Tasman, and after finishing the Heaphy Track. I stayed at Almond House Backpackers and absolutely loved it. It was almost like having my own house, with roommates of course. The cozy hostel plus the need for relaxation in between hikes meant that I didn't do any sightseeing in Nelson, so I have zero pictures of it. I did get a sense that it is a very chill city, but big enough to have all the stores and conveniences you might need.
Next entry: Abel Tasman Coast Track Day 1: Marahau to Anchorage
Part of the New Zealand Great Walks Journal