Previous entry: Abel Tasman Coast Track Day 5: Whariwharangi to Totaranui via Gibbs Hill Track
Part of the New Zealand Great Walks Journal
Journal entry for May 8, 2015
Distance hiked: 17.5 km
At this point of my trip in New Zealand, I was feeling more mentally than physically tired. So I wasn't very excited when three days after finishing the Abel Tasman Coast Track, I was back on the trail to hike the last of my eight planned Great Walks: the Heaphy Track. I wanted to rest more than just two days, but the shuttle company told me this was the only trip they had planned for the following week or so. This was because the number of hikers goes down considerably at this time of the year. So despite a forecast of rain for every single day I was going to be on the trail, I had no choice but to go for it.
Of all the Great Walks, only three are recommended between April and October: Waikaremoana, Abel Tasman, and Heaphy. Heaphy Track is also open to mountain bikers during this period, and I shared the shuttle from Nelson with eight of them. After a 3-hour ride, we were at Brown Hut, the eastern trailhead of the track.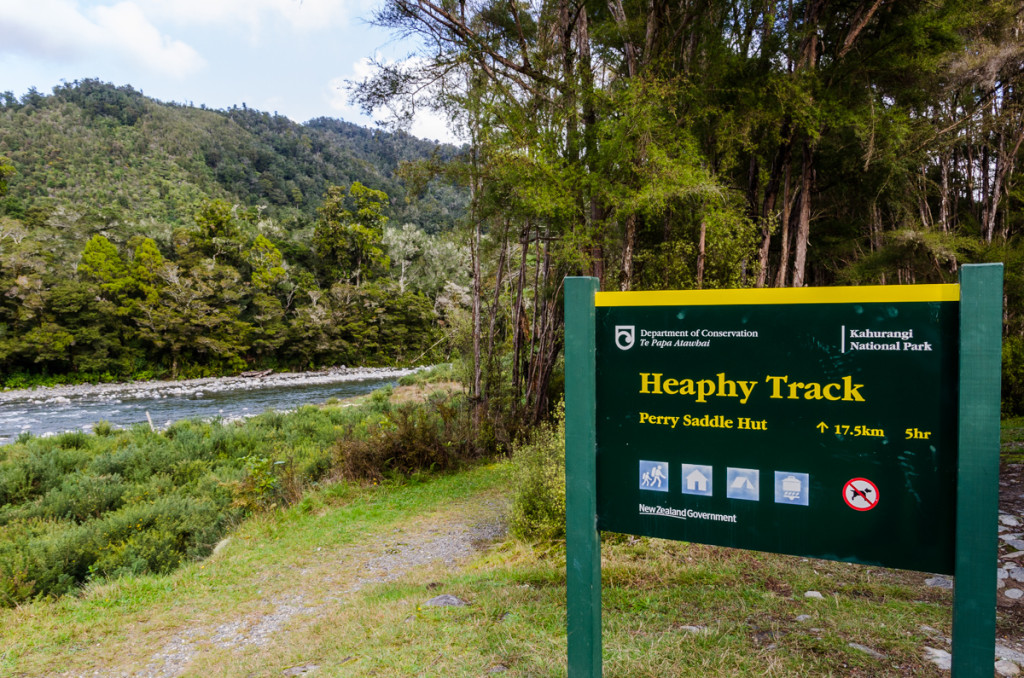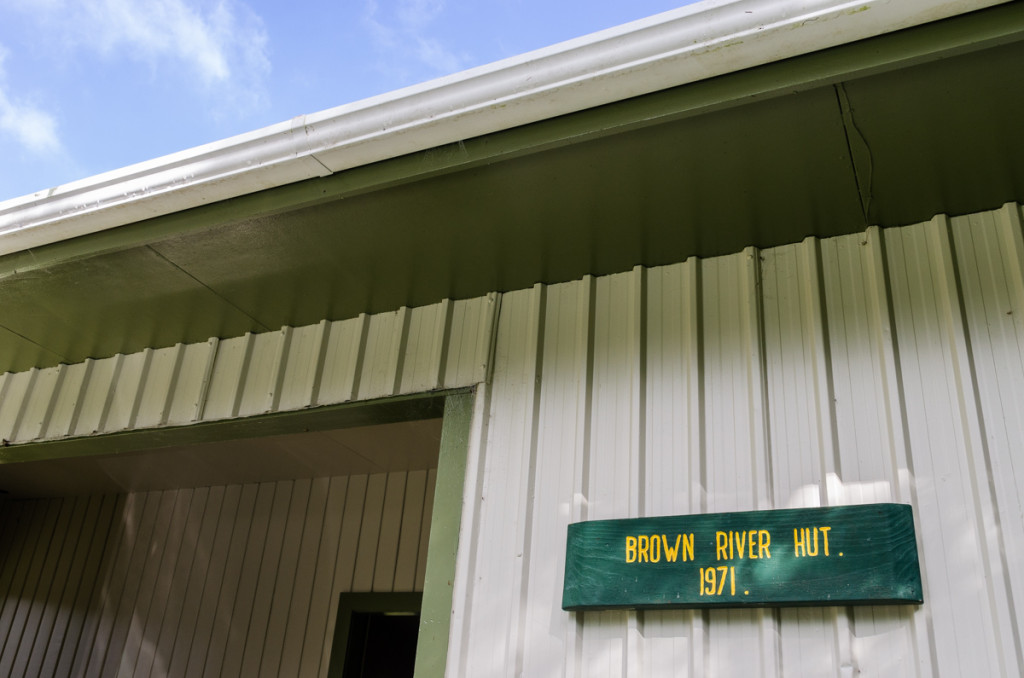 After eating two of the four sandwiches I had prepared, I started the hike around noon. After crossing a bridge over Brown River, it starts a very gradual climb which would last all afternoon. It's not steep at all, and it almost feels like that you are simply going flat. It drizzled on and off, which had me put away the camera and take out the rain gear at least three or four times. I found the forest scenery unremarkable and boring, as it didn't offer any expansive views of the surroundings.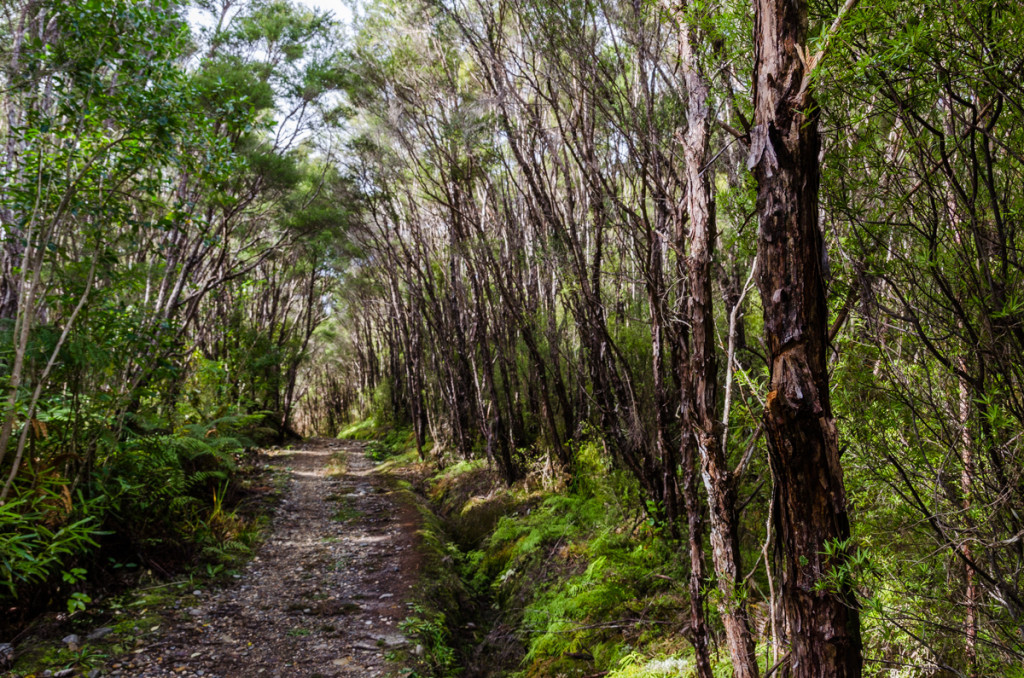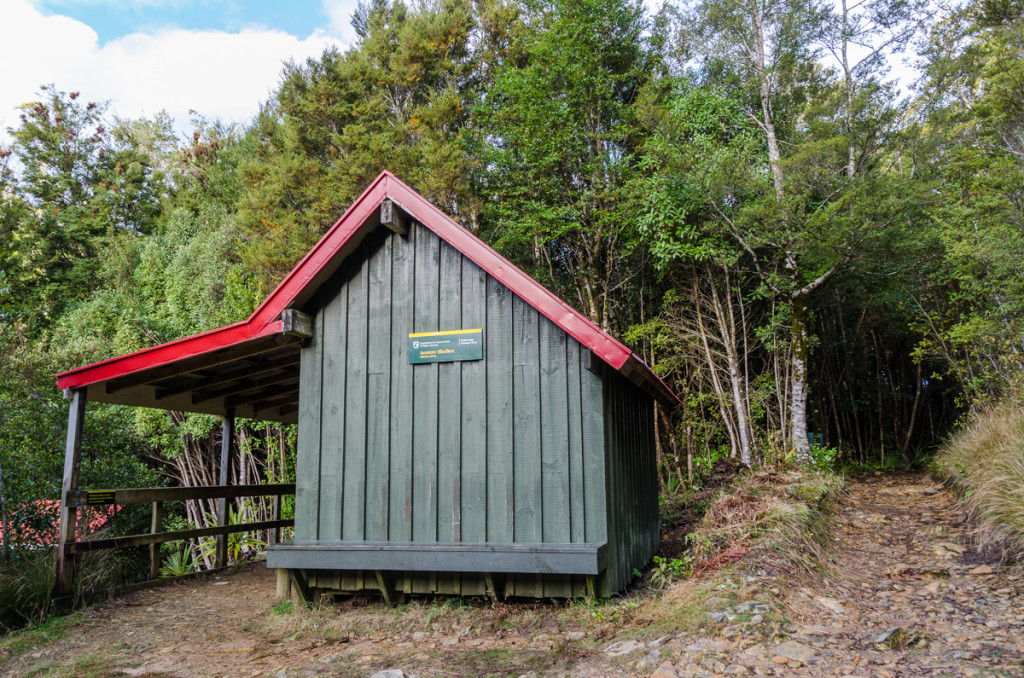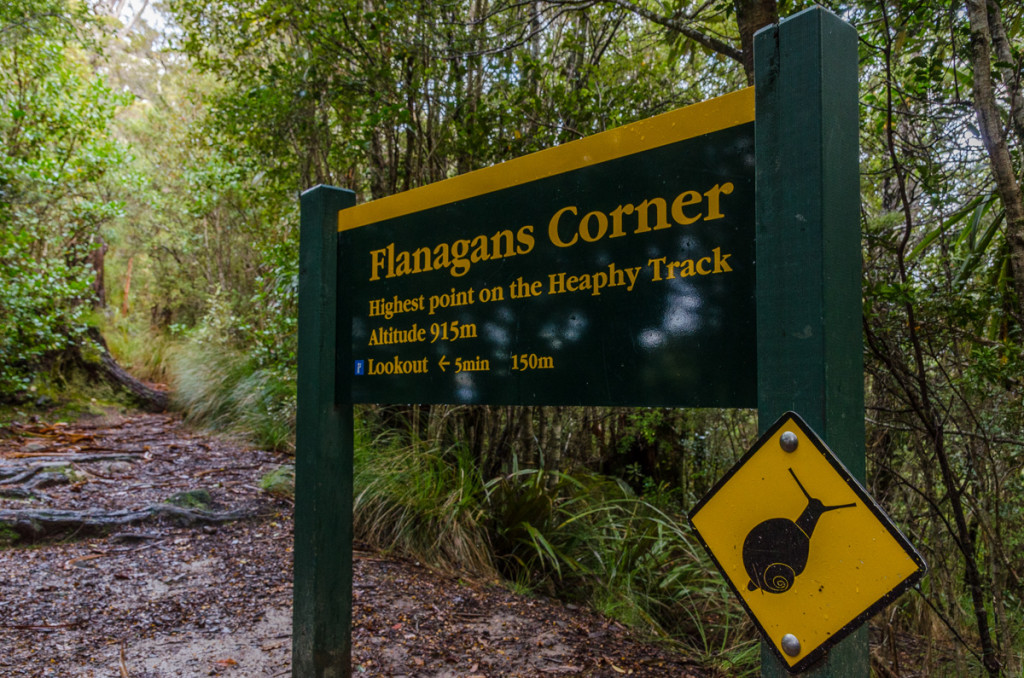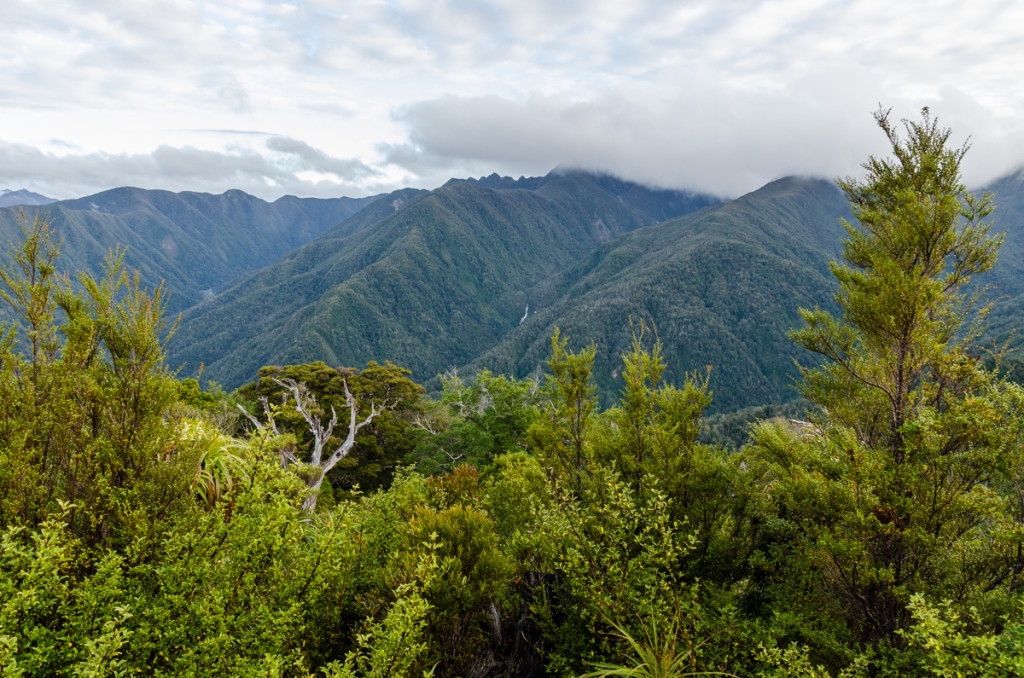 I arrived at Perry Saddle Hut after five hours. It didn't feel like I had just gone up 800 meters in elevation. The hut was very busy inside. Except for three hikers and I, the rest were all mountain bikers. One thing I noticed is that the noise level from them were high, much higher than in every other hut I had stayed in New Zealand. It was all guys, mostly middle-aged, in groups of 4 to 8, and just very excited for a weekend out with their mates. In general, I found them to be more rowdy than hikers.
Having slept only four hours the night before, I went to bed at 7:30pm and fell asleep right away, without earplugs. The noise definitely did not bother me.
---
More info:
NZ Department of Conservation's brochure and video for this walk.
---
Next entry: Day 2 – Perry Saddle Hut to James Mackay Hut
Part of the New Zealand Great Walks Journal