Previous entry: Day 3 – James Mackay Hut to Heaphy Hut
Part of the New Zealand Great Walks Journal
Journal entry for May 11, 2015
Distance hiked: 16.2 km
I was the first one out of bed at 7am, and was able to enjoy an amazing sunrise. This is truly a great spot for a hut. There were lots of weka birds around the area, and you could hear them go off on shouting matches throughout the night.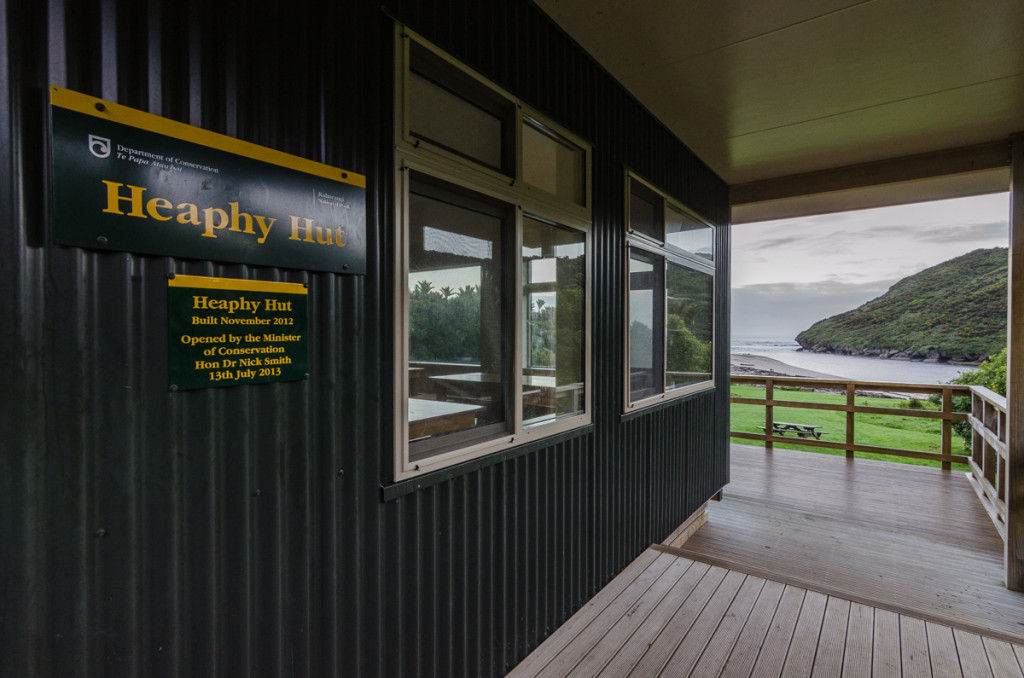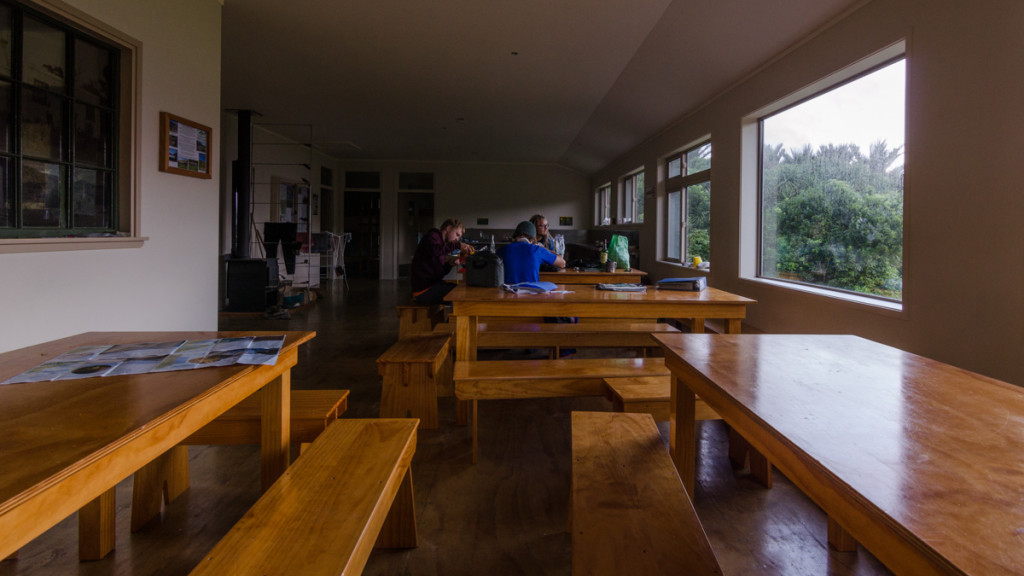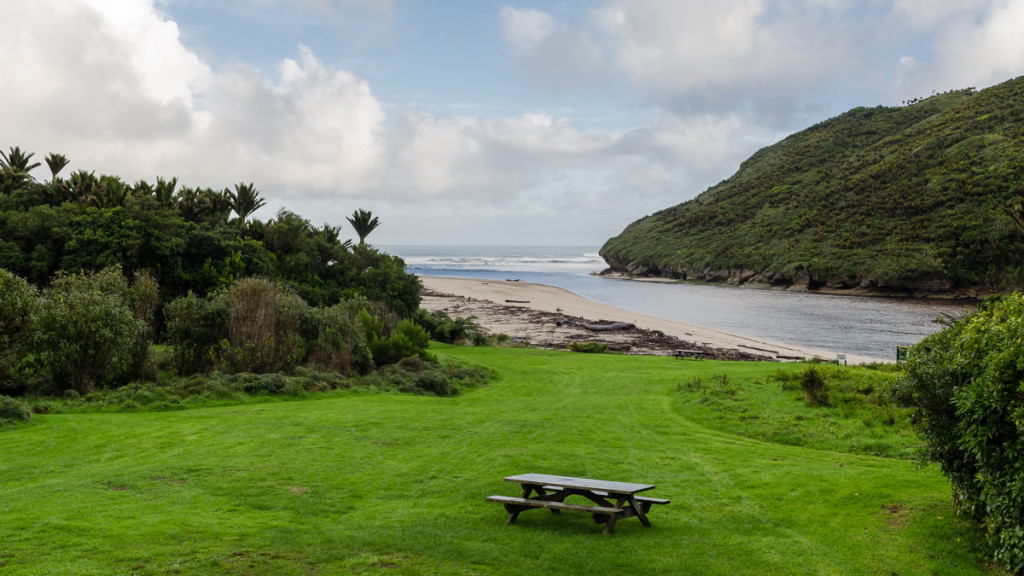 Just like the previous day, it rained around 8am but cleared up afterwards, just in time to hit the trail.
I hiked the entire last day with the Callum, Timo, and Mervin. This was supposedly the most beautiful section of the Heaphy Track, and I would have to agree with that. You alternate between forests, beaches, and very long bridges. A really fun day.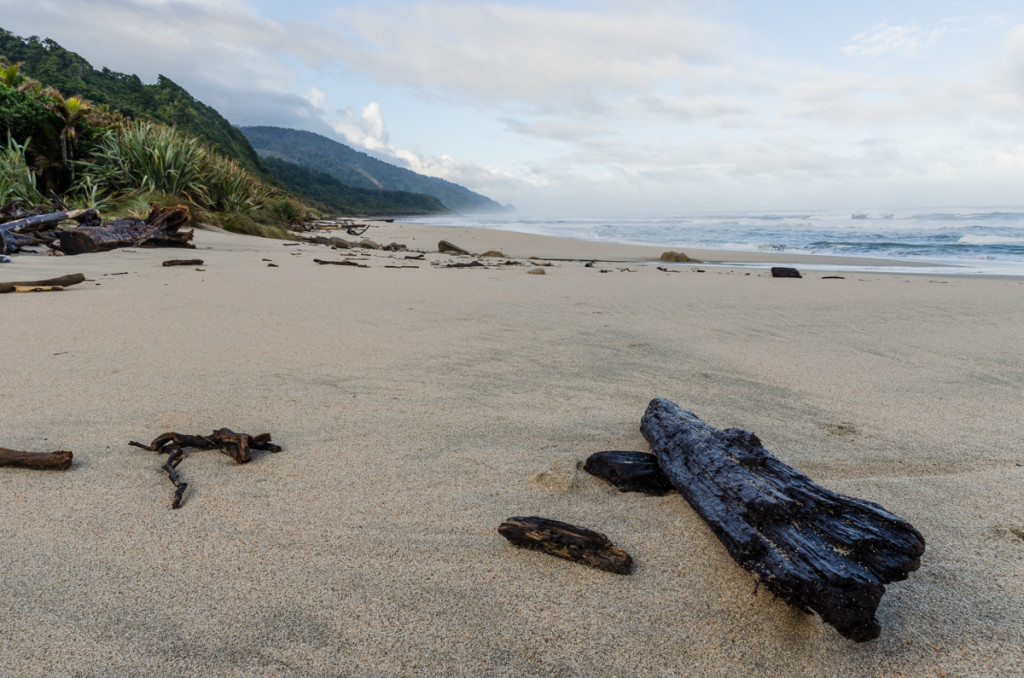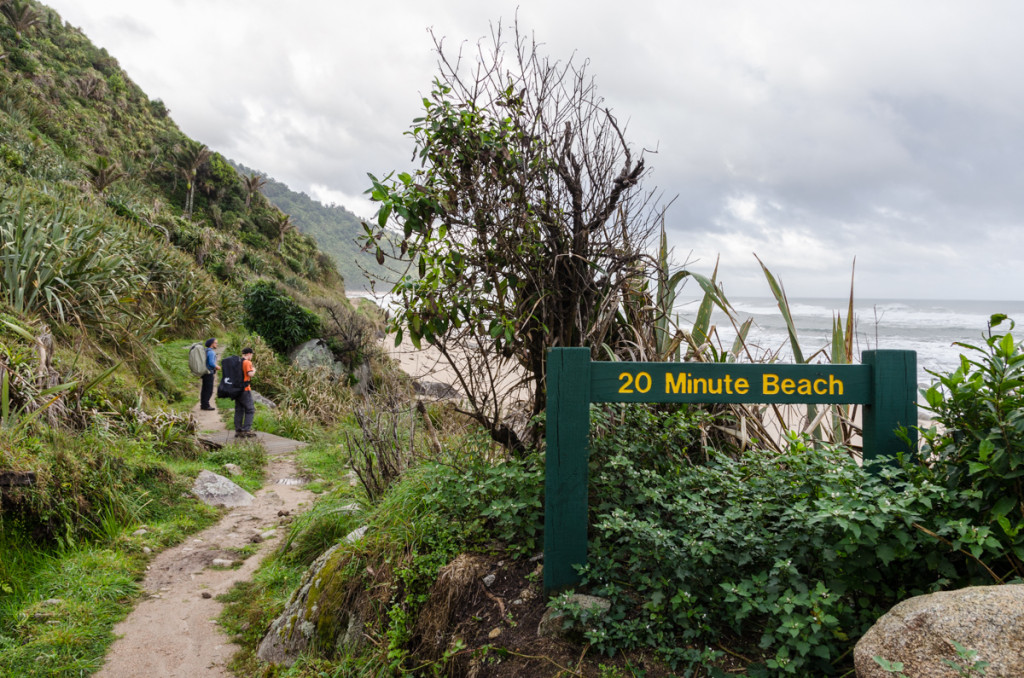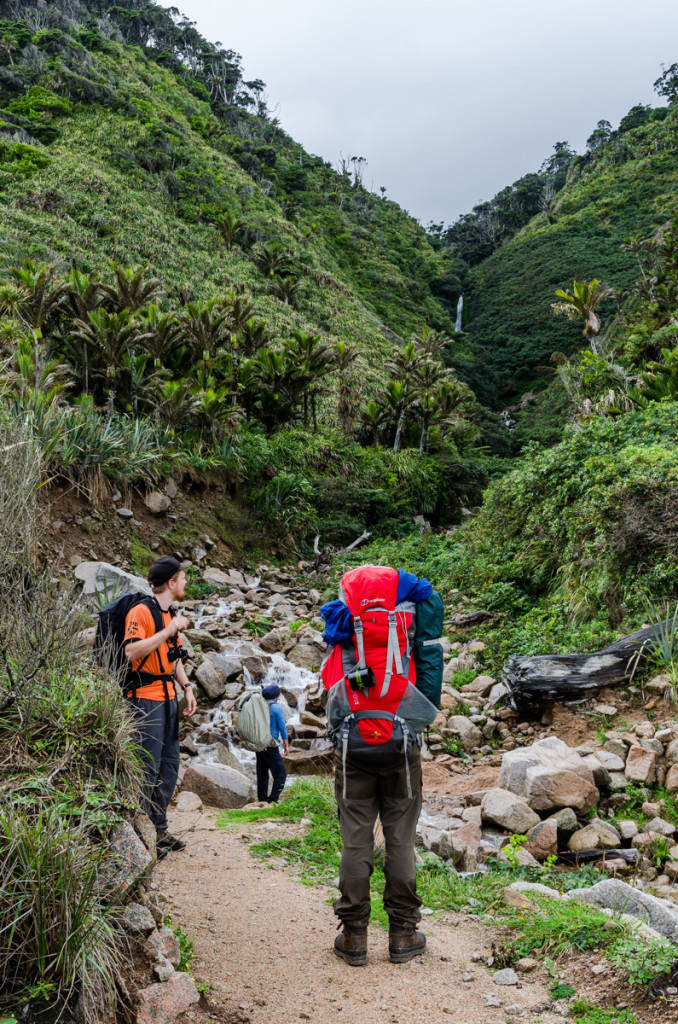 Out of habit, I usually hike with very short socks, but given the large amounts of sand flies in the area, I wore long socks this day. This helped to fend them away. As long as there's no exposed skin, they won't bite, even if the socks are thin.
I had to wait until my last day of hiking in NZ to see one of its rare birds. I never encountered the famous and elusive kiwi, but while crossing a bridge on this day, I spotted a blue duck in the distance. With under 3,000 of them left (all in NZ), they are harder to find than kiwis (around 70,000 left). The one I saw was far away, and I couldn't take any decent pictures of it.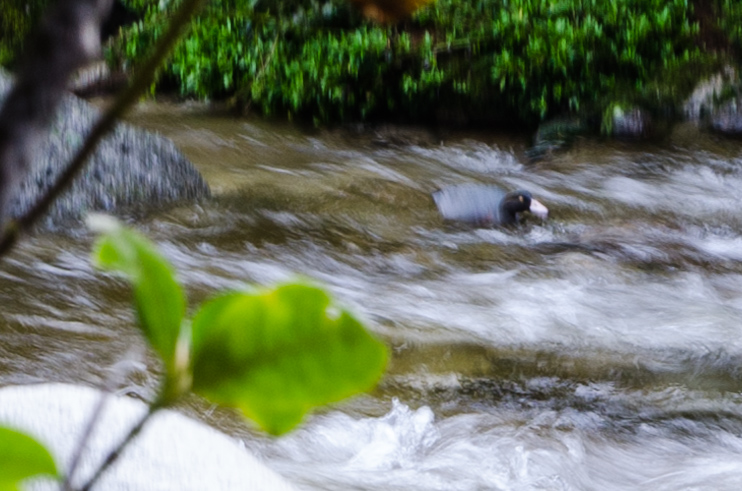 Crayfish Point is an area that cannot be crossed 2 hours either side of high tide, which for this day was 3:30pm. We had plenty of time to go through that section before 1:30pm.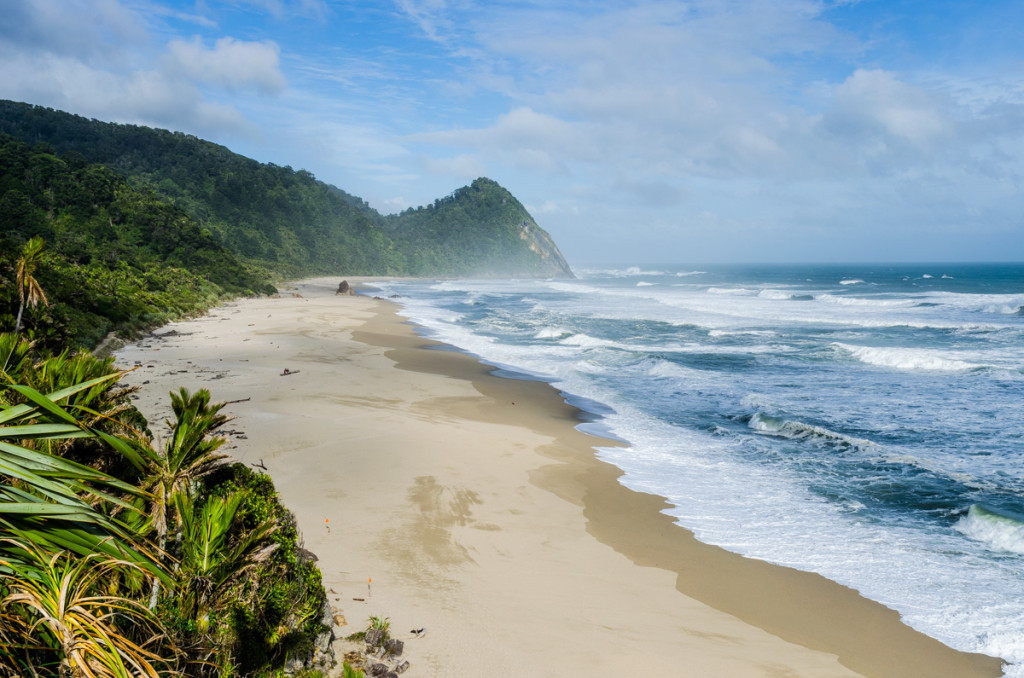 We reached the end of the trail at the mouth of the Kohaihai River after 4.5 hours, with short breaks in between.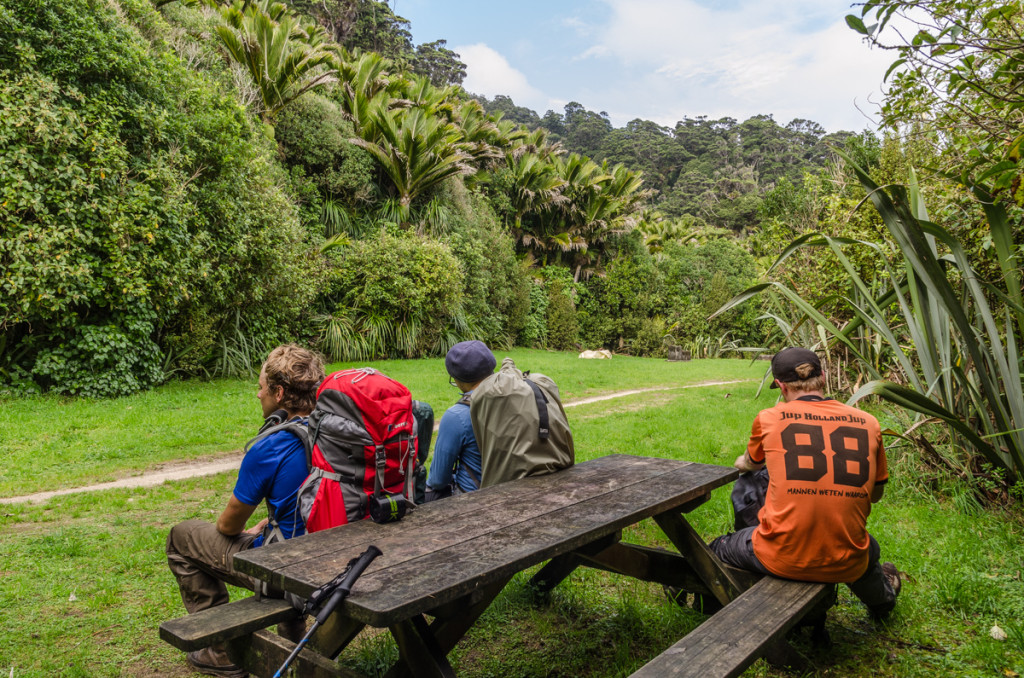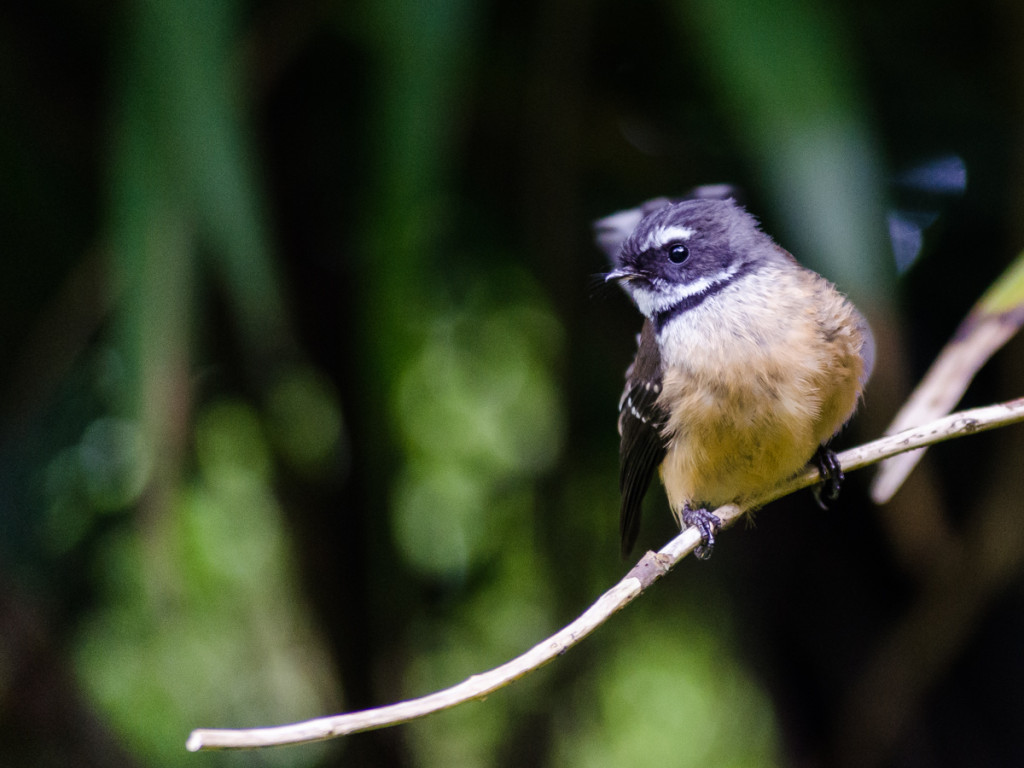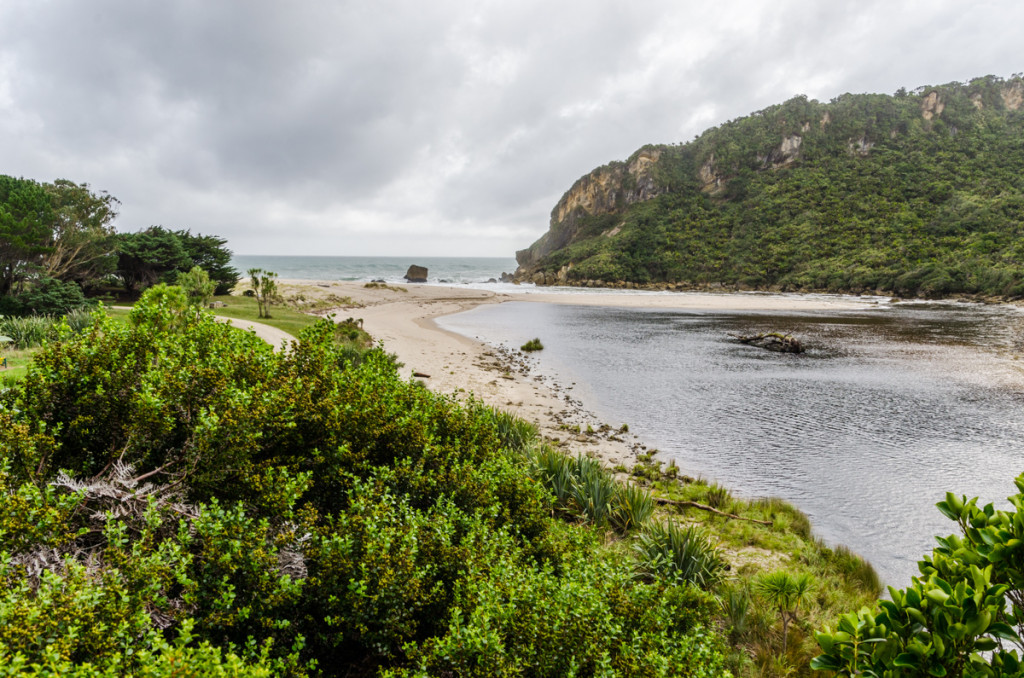 We were very lucky that we got very nice weather. Out of the four days on the Heaphy Track I only had to hike about three hours in light drizzle. Reading the forecast before the start, I thought I would have four miserable days of wet weather hiking. Looking back, I was extremely fortunate with weather throughout my entire time in New Zealand. Of the thirty days I spent on the trial, it only really rained for two days: Day 2 on the Routeburn Track, and Day 4 on the Milford Track.
I had just finished 8 Great Walks in 8 weeks. About 400 km or 250 miles. I was very happy that everything went according to plan, despite injuring my knee on the first Great Walk. I would later find out that I did all these treks with a torn ACL and meniscus.
The walks had exceeded my very high expectations, and New Zealand became the most beautiful country I had visited in my life. The great landscapes are almost too much to take in and digest in such a short time.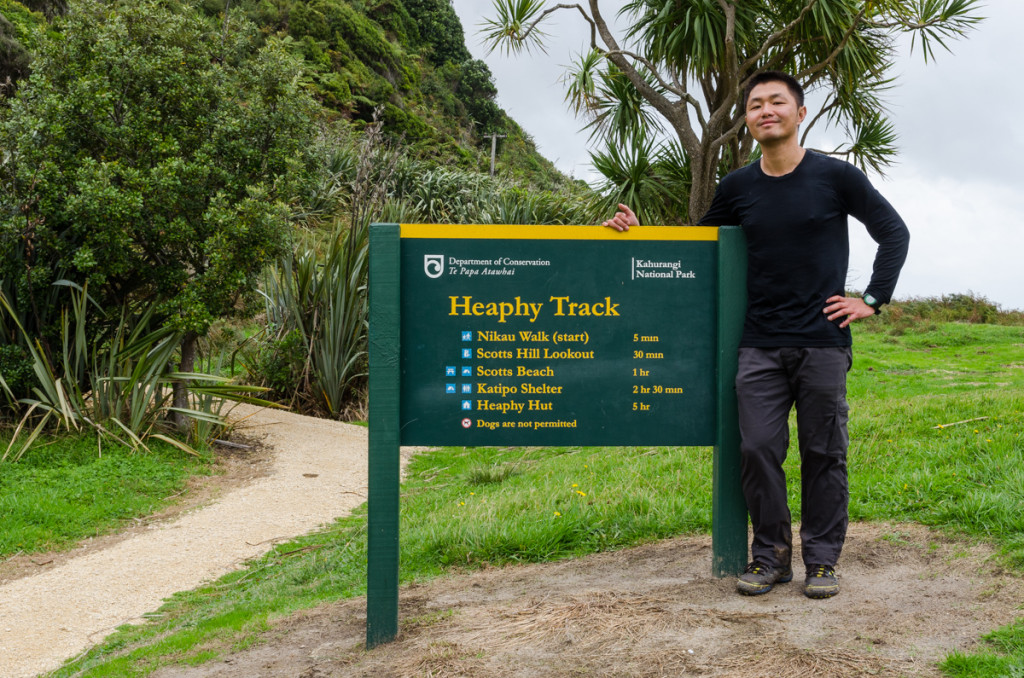 ---
My ratings for the Heaphy Track:
Scenery: 7 – Unremarkable the first 2 days. Very beautiful and unique the last 2 days.
Difficulty: 3.5 – Despite elevation changes, it feels pretty flat the entire way.
Trail Condition: 9 – Another excellent Great Walk track. Fit for mountain biking, so pretty easy to do it on foot.
---
More info:
NZ Department of Conservation's brochure and video for this walk.
---
Part of the New Zealand Great Walks Journal