Previous entry: Day 1 – Brown Hut to Perry Saddle Hut
Part of the New Zealand Great Walks Journal
Journal entry for May 9, 2015
Distance hiked: 24.2 km
There are seven huts on the Heaphy Track, and the three main big ones have only been recently constructed. Perry Saddle Hut has three separate bunk rooms, and a kitchen/common area with running water, sinks, and gas cookers.
The trails starts moving slightly downhill through forest. The first hour or so provided no special views.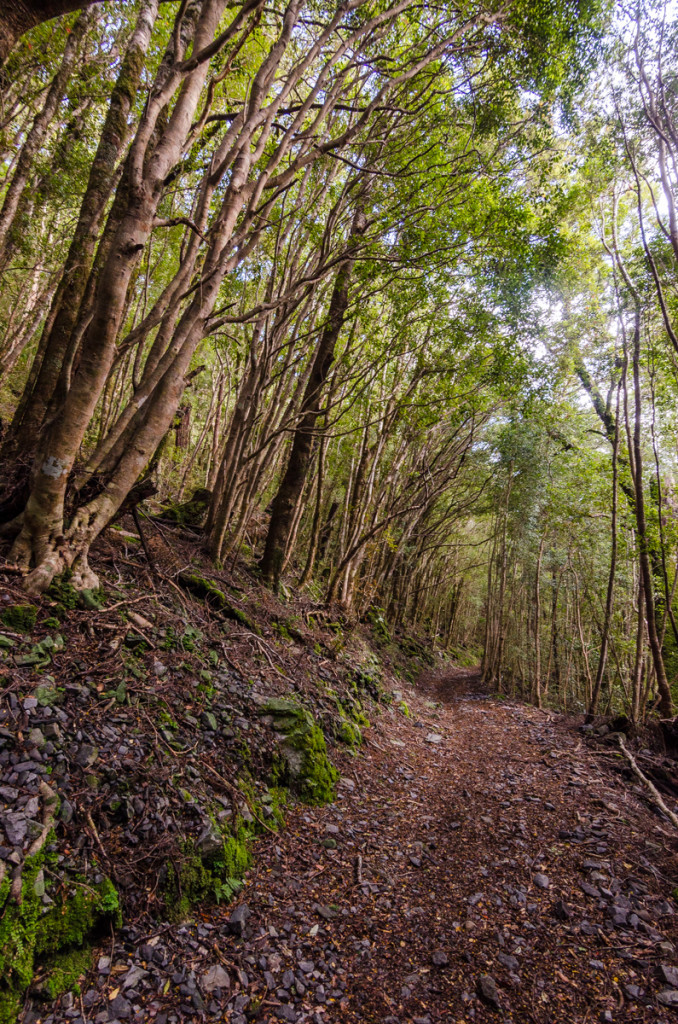 Gouland Downs finally provided a change of scenery and some wide open landscape. I soon reached the famous Heaphy Boot Pole, a place where hikers had left some pretty worn out boots, and some not so worn out high heels.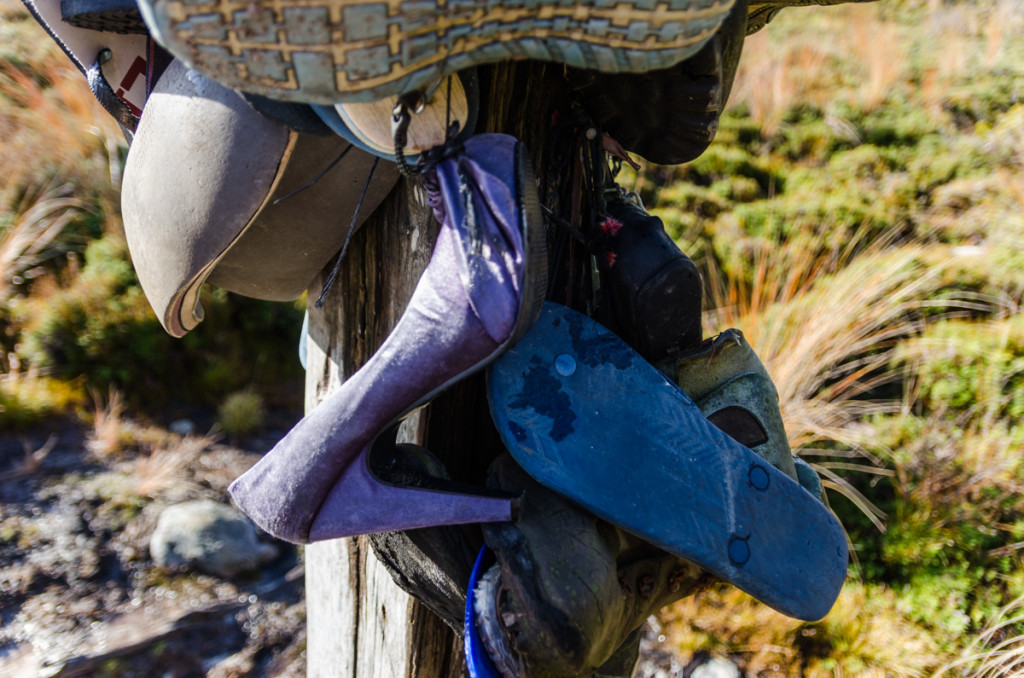 I then passed through the small and very old Gauland Downs Hut.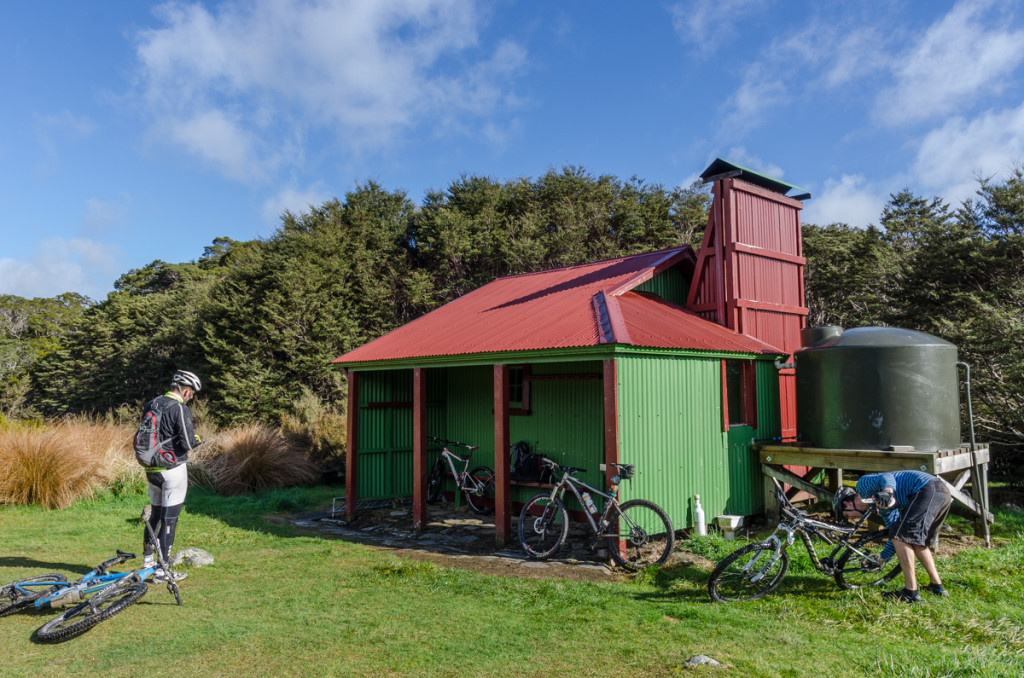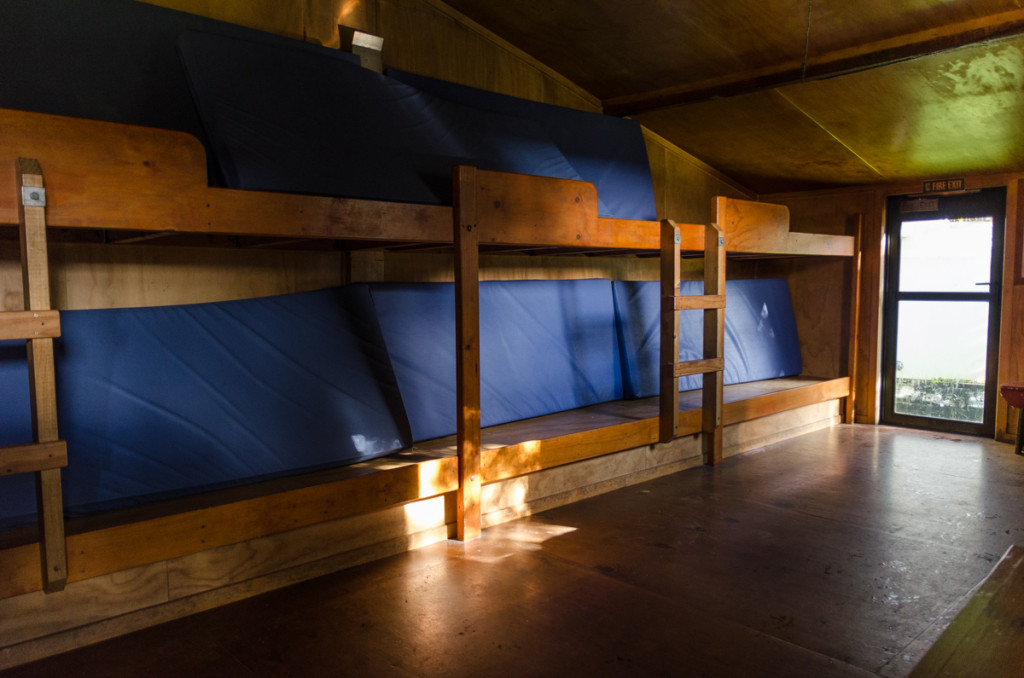 What followed was a very interesting ancient forest area, full of moss and small arches.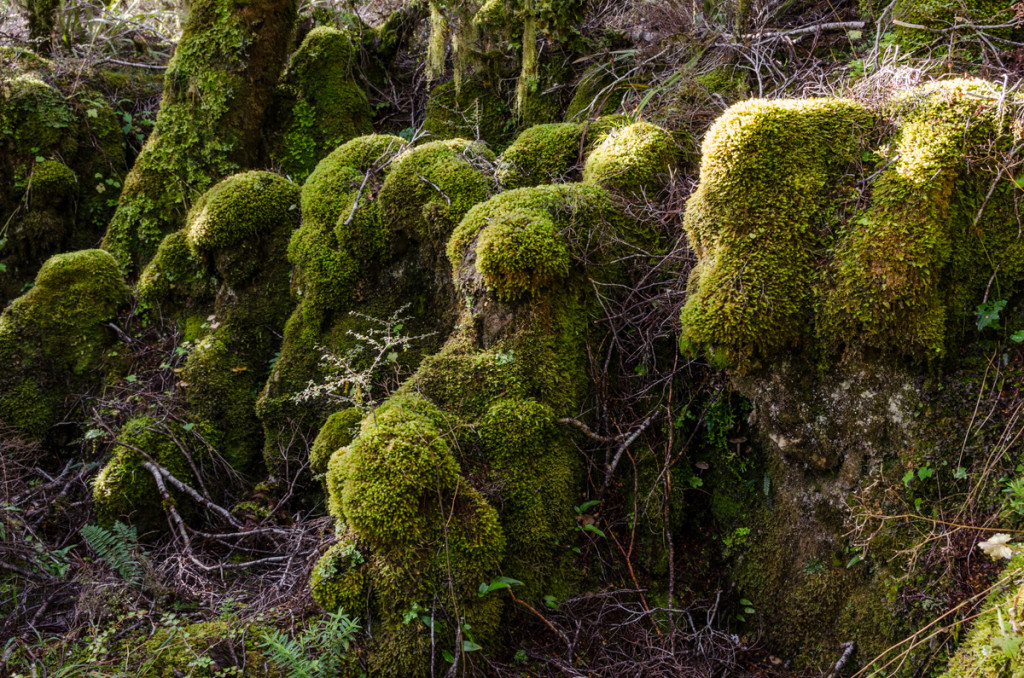 The landscape opens up again, as I crossed two small rivers though wobbly bridges made of wires. They looked like they were recently constructed. I had fun crossing them as they feel very flimsy, but I'm sure they are pretty safe.
I then finally got to see the Powelliphanta, an large endangered carnivorous snail.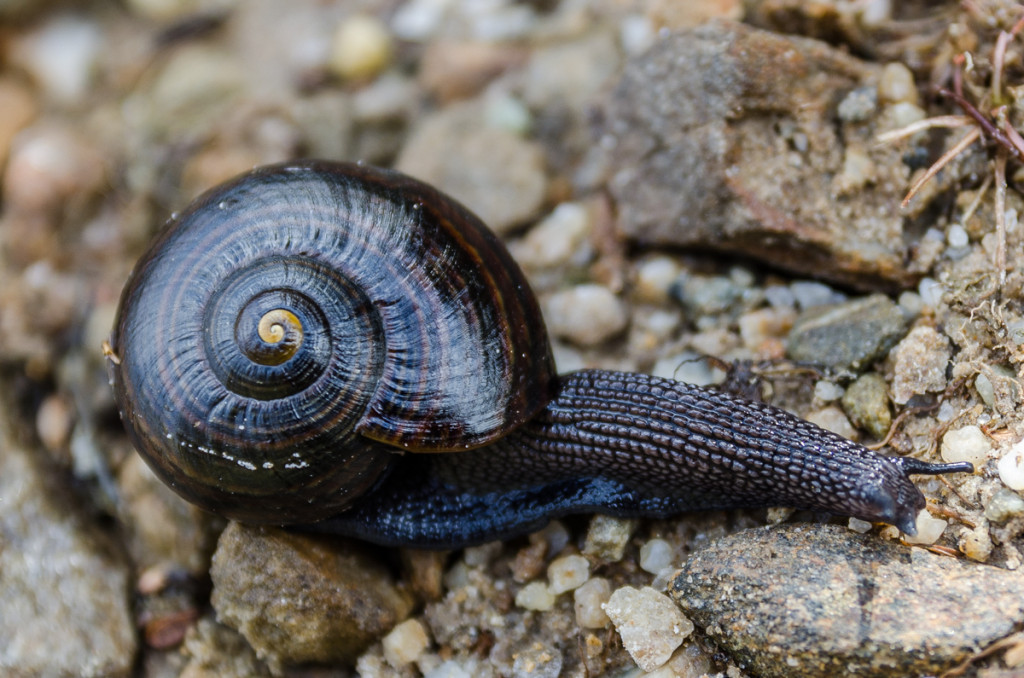 Stopping at Saxon Hut for lunch, I saw the only three other hikers from the hut the previous night: Timo from Netherlands, Callum from England, and Merlin from Germany.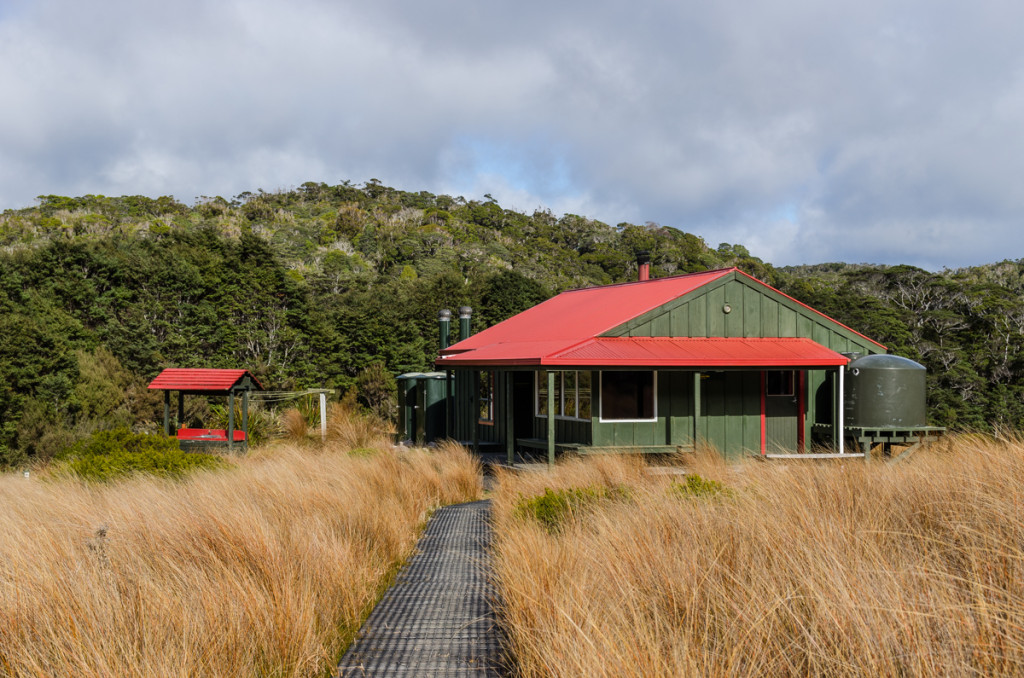 My final stop for the day was James Mackay Hut. The three hours to there from Saxon Hut were pretty monotonous.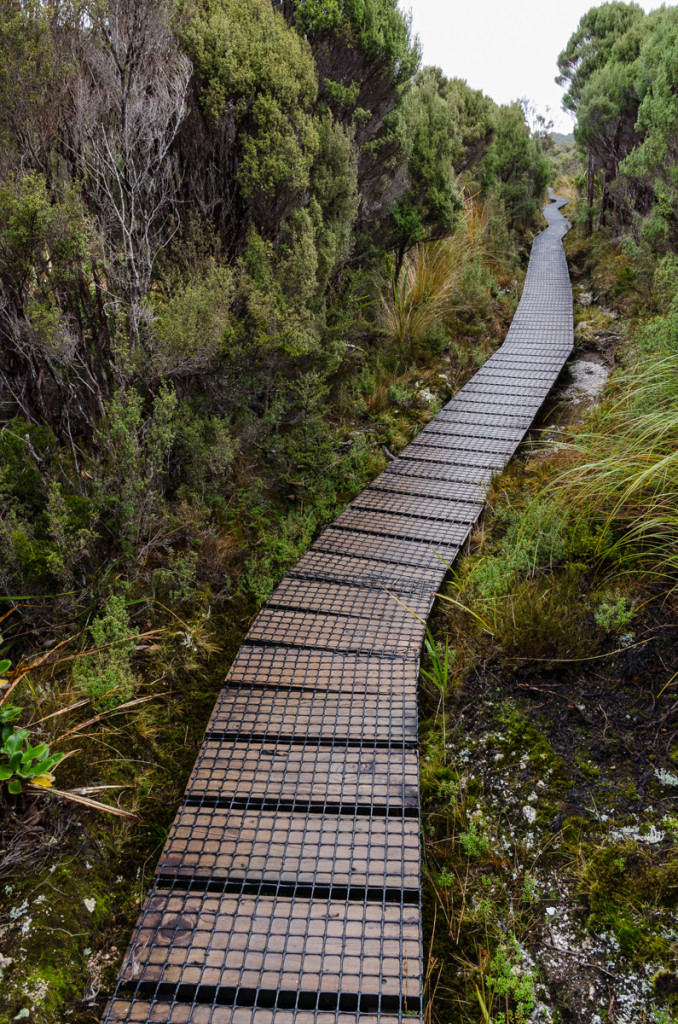 Inside the hut was a group of very obnoxious mountain bikers. One of them let out very loud farts every ten minutes, for the about three hours straight. He was making an effort to make them sound as loud as possible. None of his friends said anything to him, they just laughed. I mean, these are guys in their 40's. I'm not uptight but farting loudly stopped being funny after high school. I don't know what it was about mountains bikers but I had never seen this type of behavior from hikers. I realized that one of the problems was the lack of female presence in the hut. I was hoping that one would show up so people could act civilized again. That never happened.
---
More info:
NZ Department of Conservation's brochure and video for this walk.
---
Part of the New Zealand Great Walks Journal