Previous entry: Day 2 – Luxmore Hut to Iris Burn Hut
Part of the New Zealand Great Walks Journal
Journal entry for April 24, 2015
Distance Hiked: 16.2 km
I had another night of very good sleep, but once again I had some very strange dreams. Back home I would rarely remember or be aware of having dreams. Maybe it'd happen only once or twice a year. My guess is that it was a result of having bad sleeping habits (going to bed very late, only when I couldn't keep my eyes open anymore). But while hiking in the wilderness there's usually not much to do once the sun sets, and there's also no reason to get up before the sun rises. As a result, I usually get a good 9-11 hours of sleep, and with that comes a lot of dreams, many of them very strange.
After breakfast I walked to Iris Burn Waterfall near Iris Burn Hut. I didn't find it to be anything special.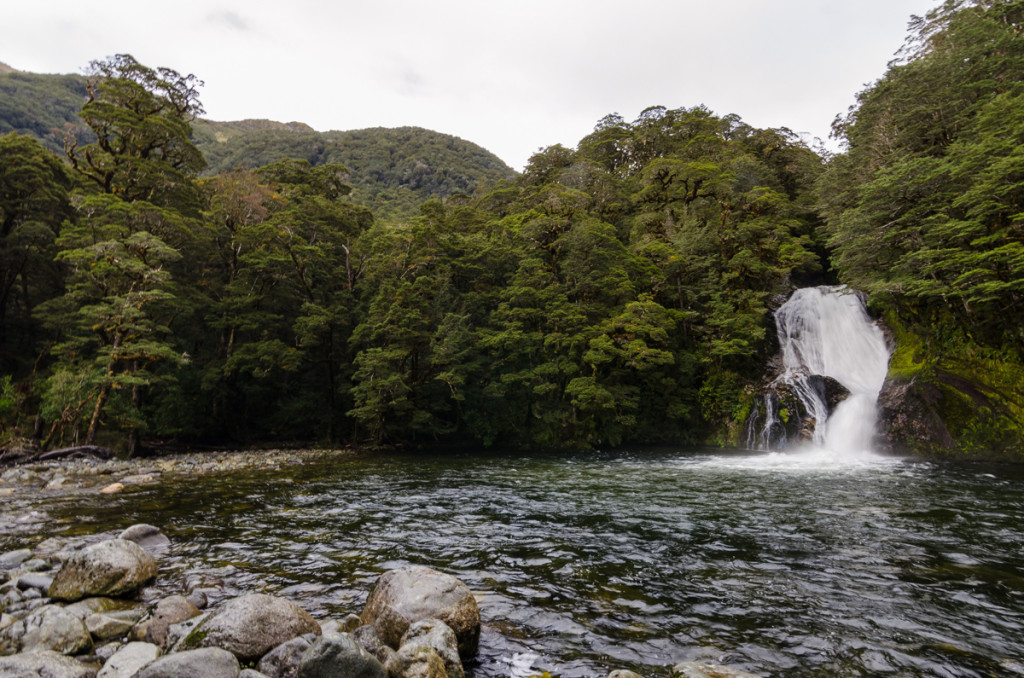 After going back to the hut to finish packing, I was the last one to leave at 10am. Looking at the elevation profile, it was going to be a pretty flat day.

The first section is through forest before arriving at a clearing with very nice views of the surrounding mountains.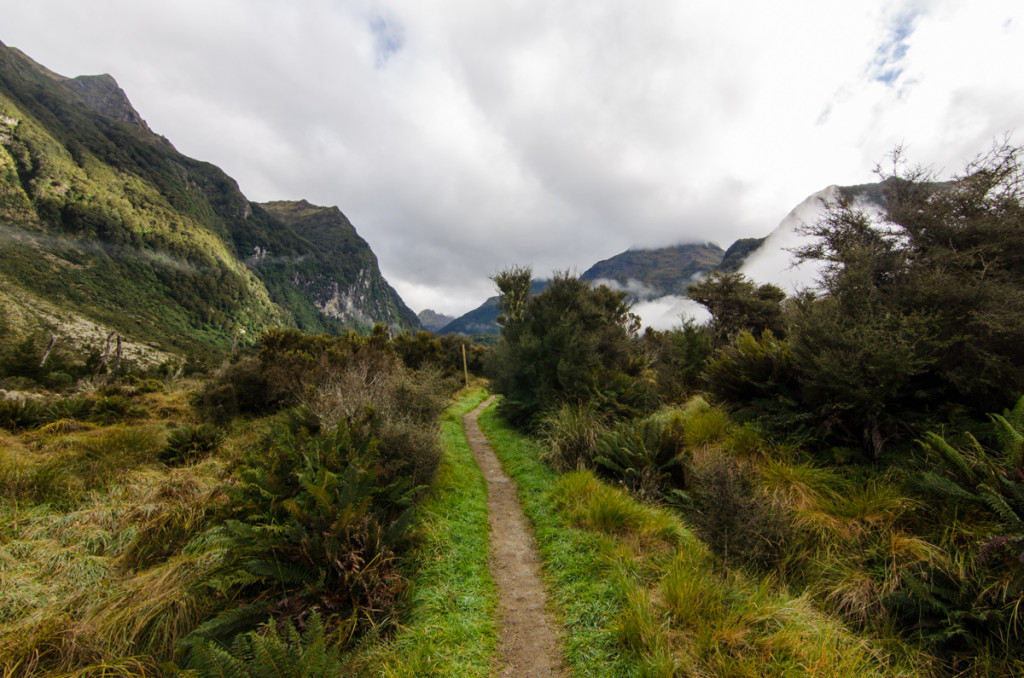 The rest of the day was once again through the forest. After two hours I arrived at Rocky Point Shelter, where I had lunch. The sandflies were in full force there.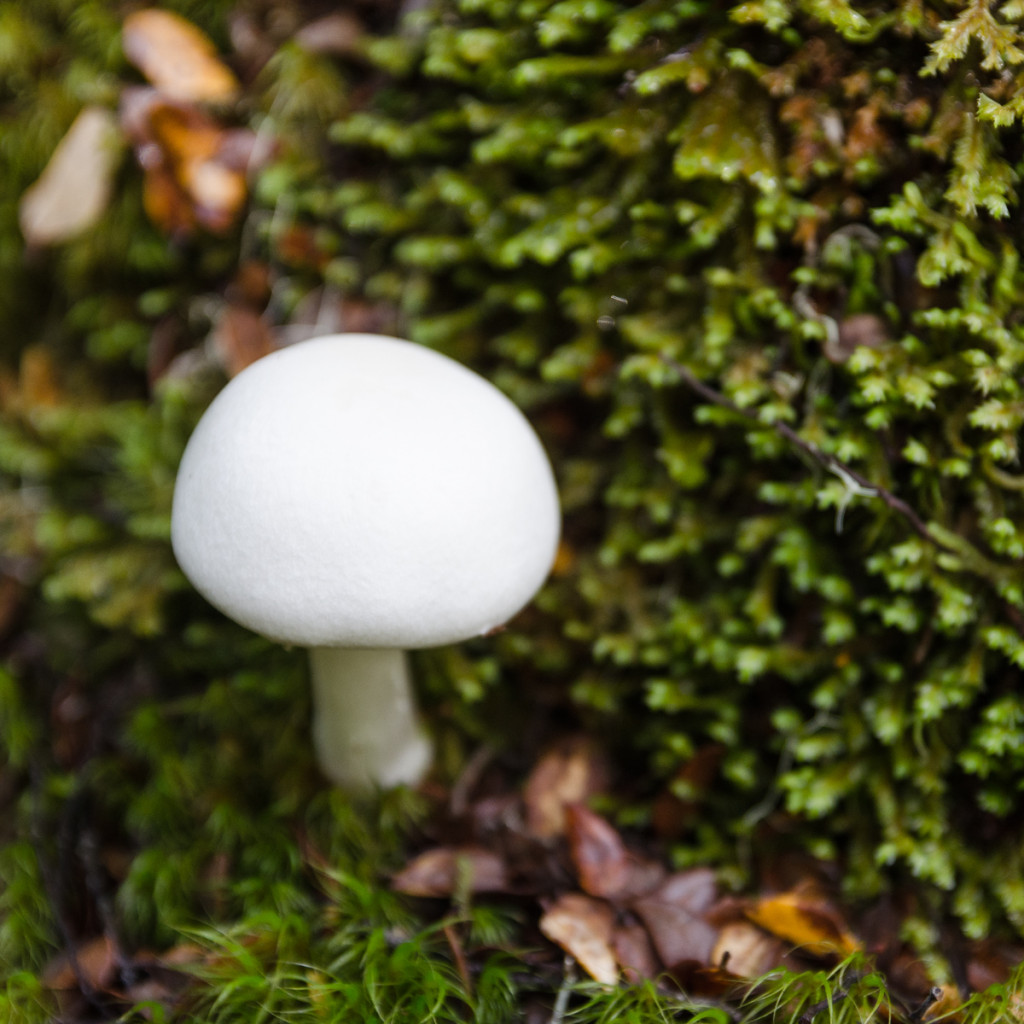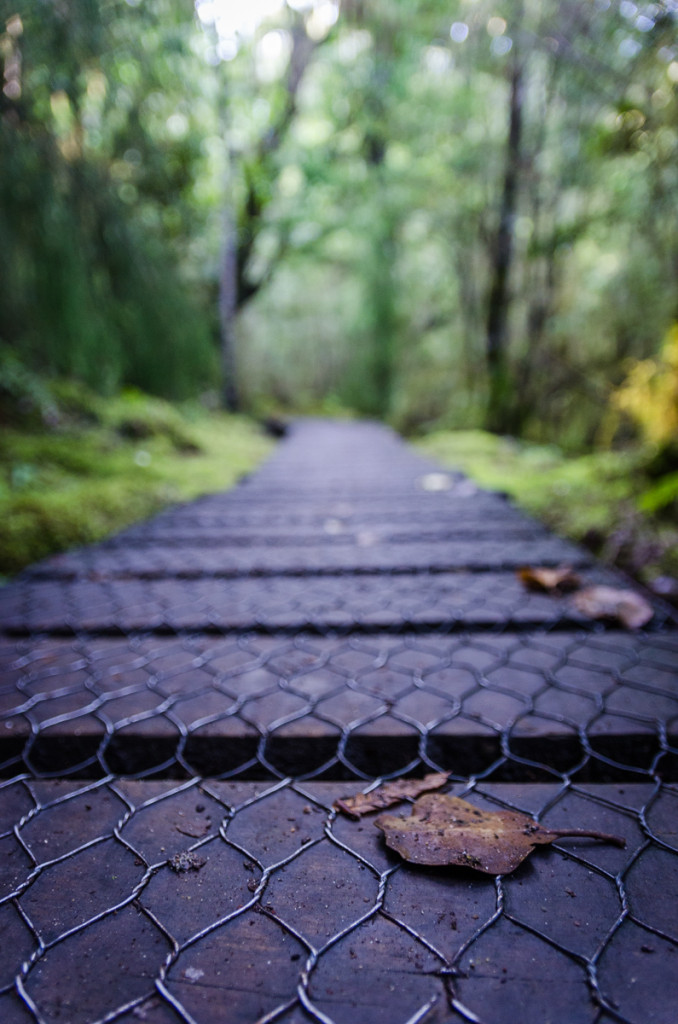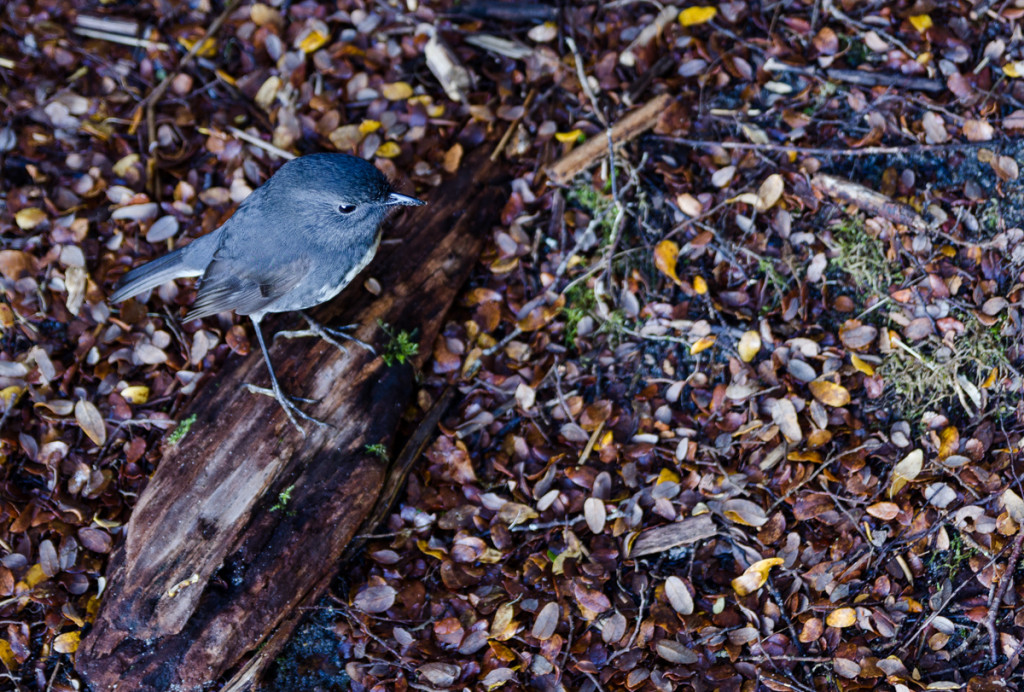 From Rocky Point Shelter was another two hours to Moturau Hut. It felt somewhat monotonous until the last kilometer once I arrived at Shallow Bay, part of beautiful Lake Manapouri. With only a few steps from the sandy beach, this was, up to that point, one of the best locations for a hut that I'd seen while hiking in New Zealand.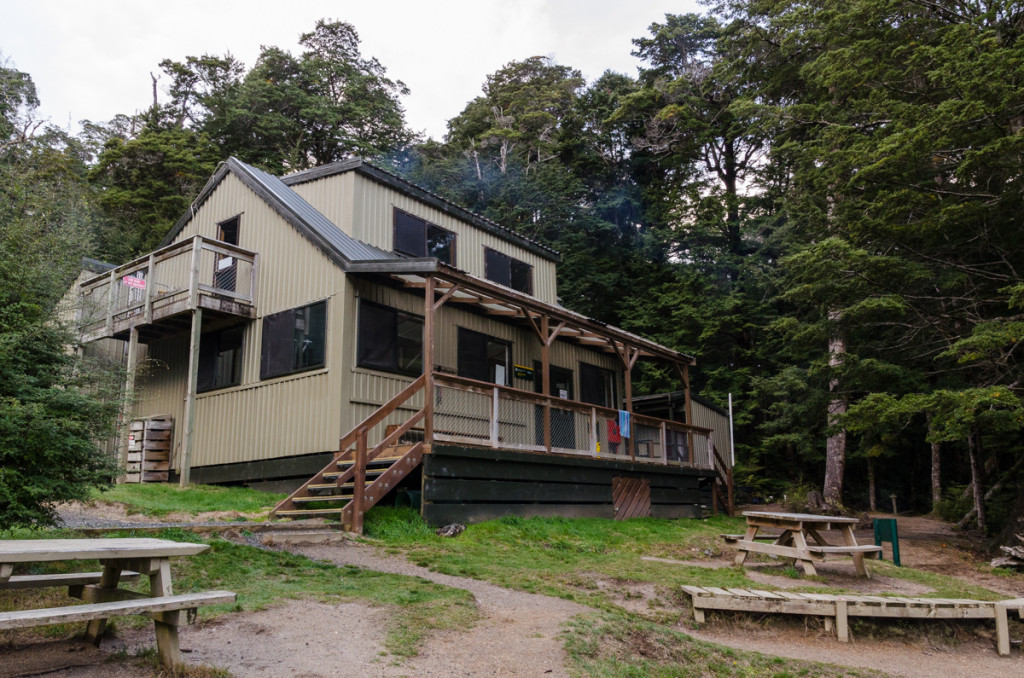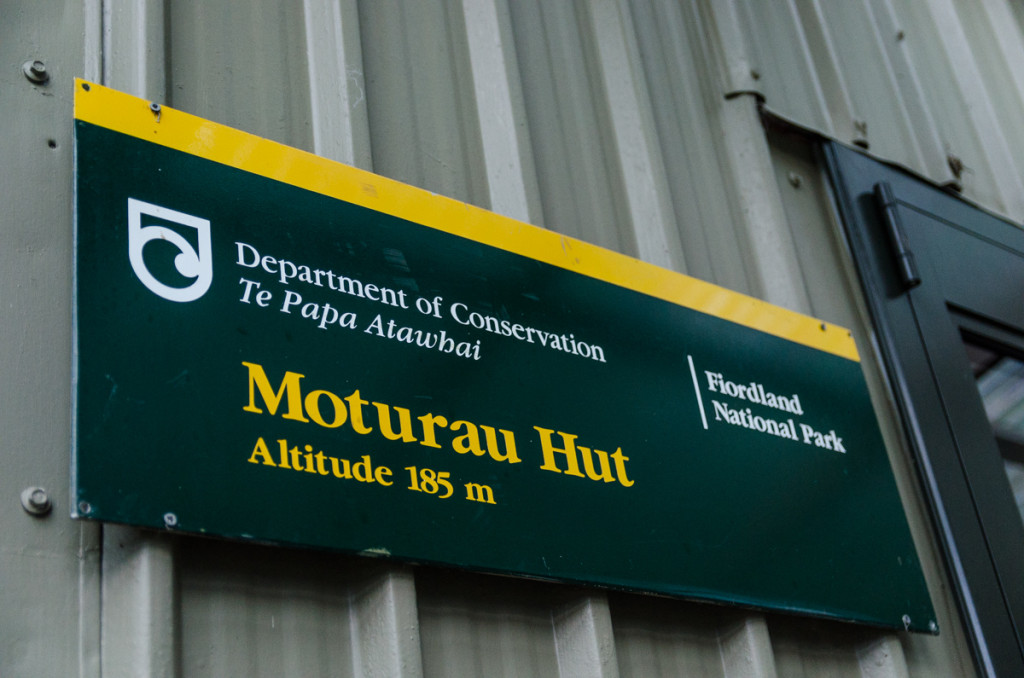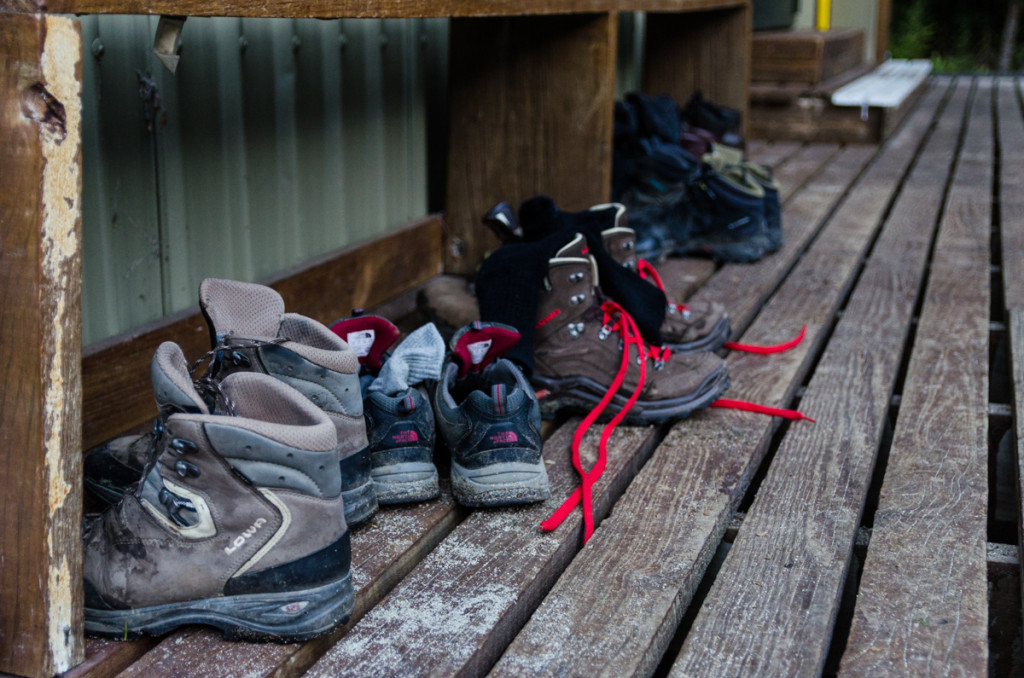 There was a lot of time to kill after I arrived at the hut, so I sat by the lake to write on my journal. Inside the hut, I had long chats with Antti and two women from Australia.
This was a short and not very eventful day.
---
More info:
NZ Department of Conservation's brochure and video for this walk.
---
Next entry: Day 4 – Moturau Hut to Te Anau
Part of the New Zealand Great Walks Journal