I was really happy to find out that my 3-day stay in Nizwa coincided with the goat market that happens in town every Friday morning. It takes place next to the souq (market), and starts at around 7am. I don't usually get up to sightsee this early, but for something this unique I would gladly do it.
I arrived at the site at 7:15am. The parking lots were already very full. It took me a while to find where the Goat Market was, after walking through the east, west, fruit and vegetable, and khanjar souqs.
The goats and their sellers walk in a circle, surrounded by potential buyers. It was loud and it was hectic. The smell wasn't as bad as I expected, given that animals like to poop everywhere.
If a buyer sees a goat he likes, he'll inspect it. If satisfied, he and the seller would start haggling.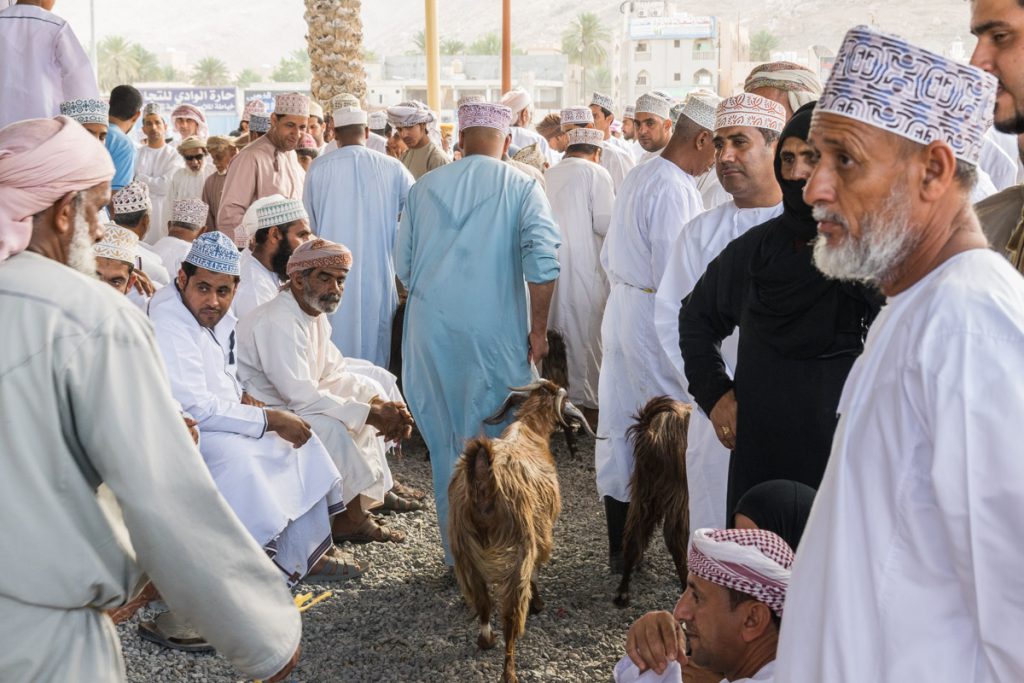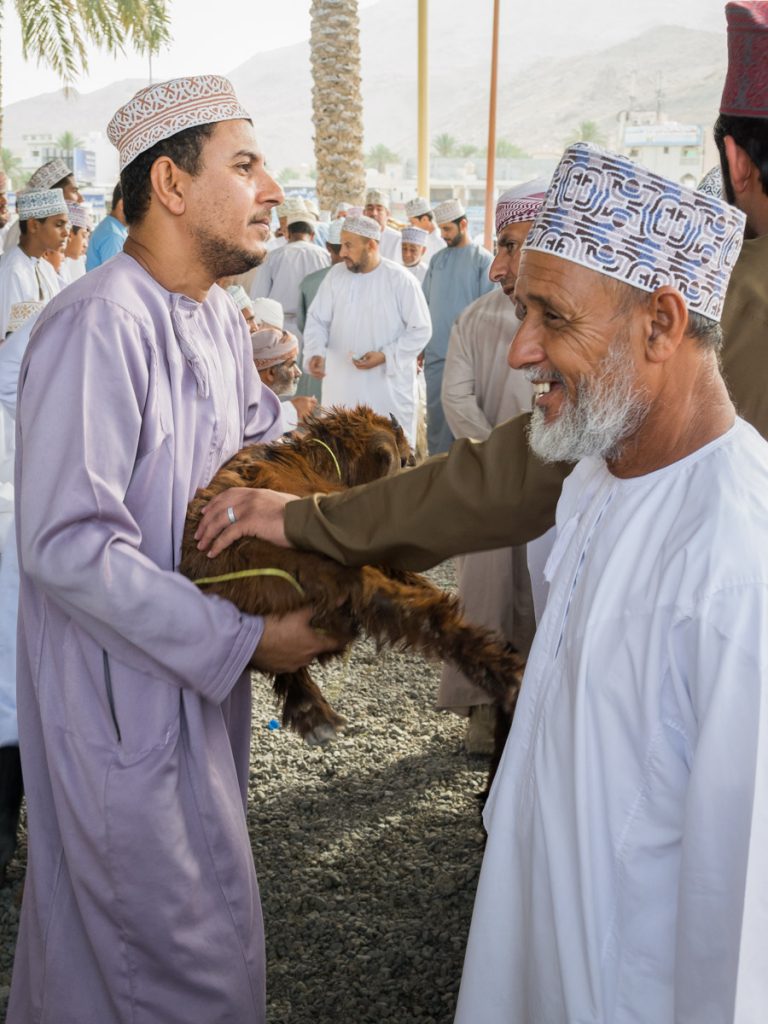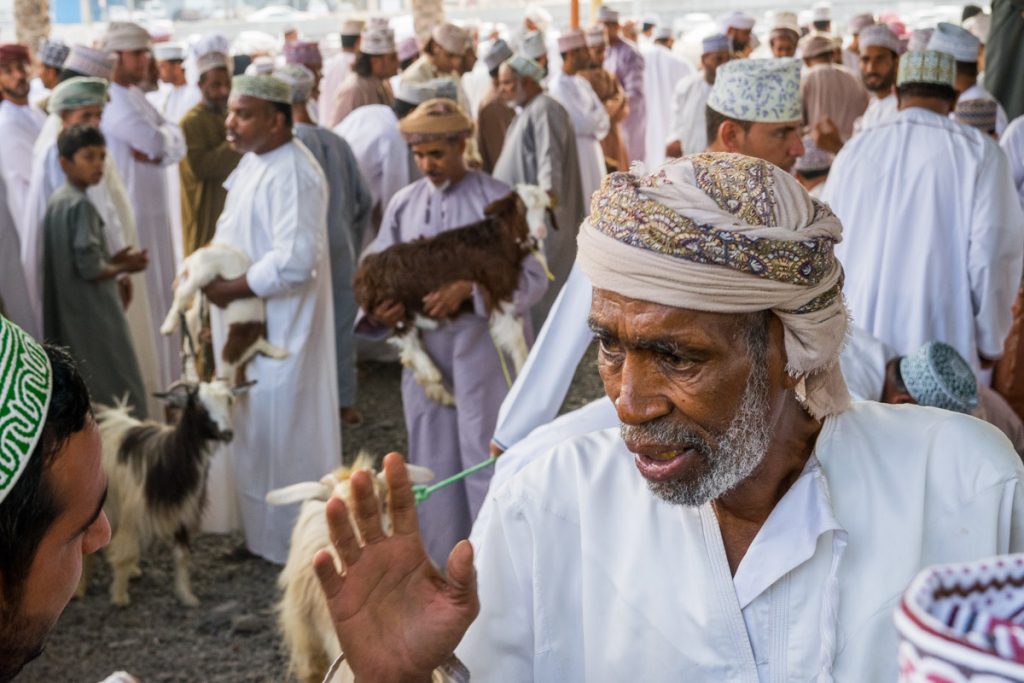 This was my last full day in Oman, and I finally got the chance to see the Bedouin women wearing their very particular face masks. I had seen pictures of them, but never seen one in person until then.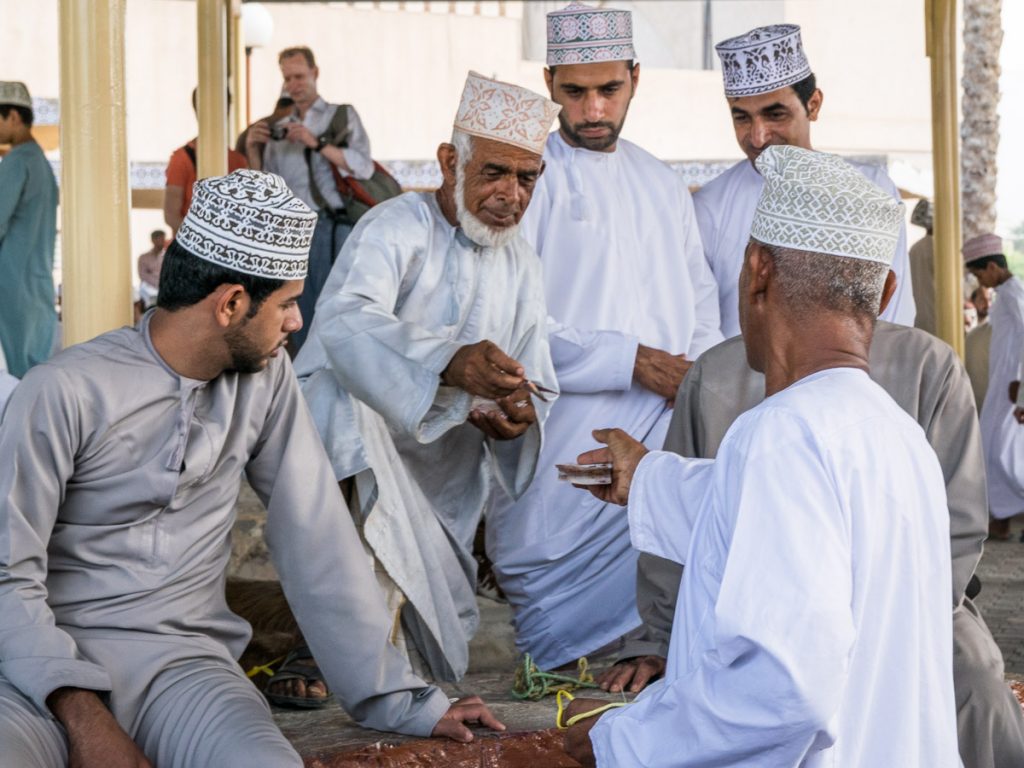 I found people watching to be way more interesting than the goats themselves as I know nothing about goats.
For some of the locals, this is an occasion to get together and catch up with friends, as many of them were really not that interested in the animals.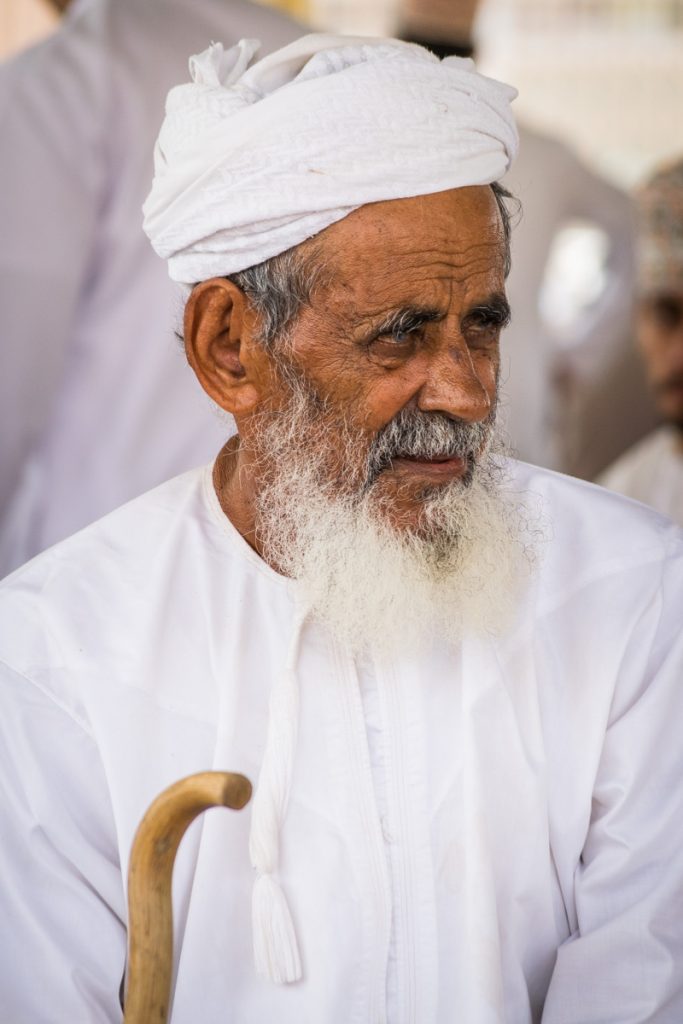 After 90 minutes, at around 8:30am, the goats made way for the cattle. By then the crowd had dwindled. The cows and bulls proved much harder to control than the goats, and sometimes they would launch themselves at the crowd.
The Nizwa Goat Market ended up being one of the most interesting things I experienced in Oman, the other being the dunes of Sharqiya Sands. It was a great opportunity to really experience traditional Omani culture.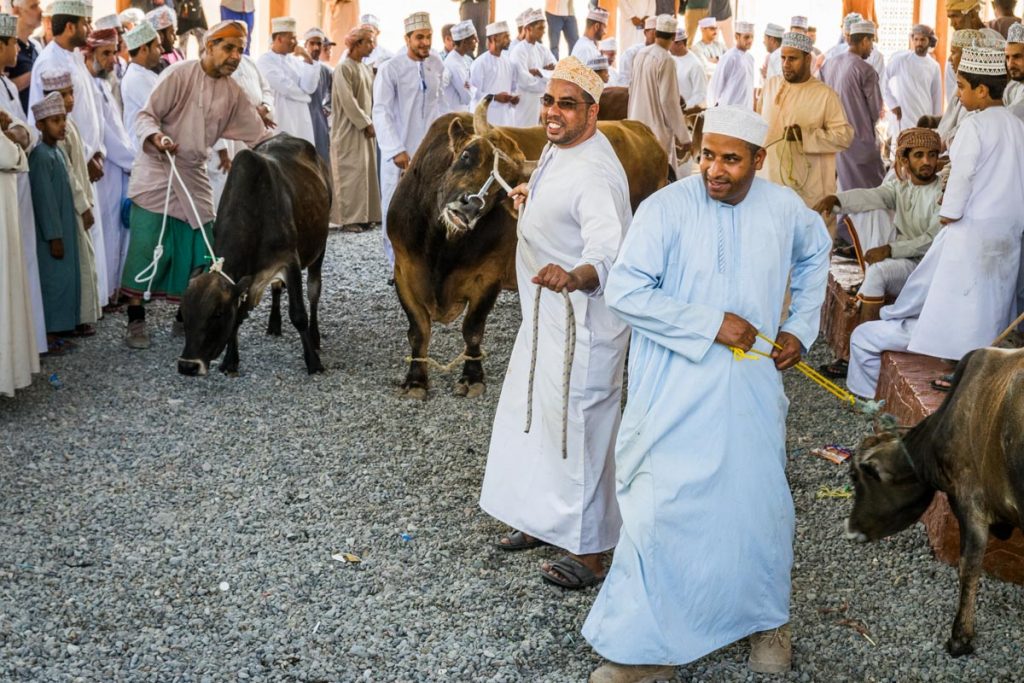 I left shortly after to explore the other souqs. Oman is known for the qualities of their dates, and at the Dates Market they were selling it for 1 rial (USD 2.60) per kilo, much cheaper than I found at supermarkets. A kilo of dates is a lot of dates, so I only got 300 grams. Enough to last me for a while.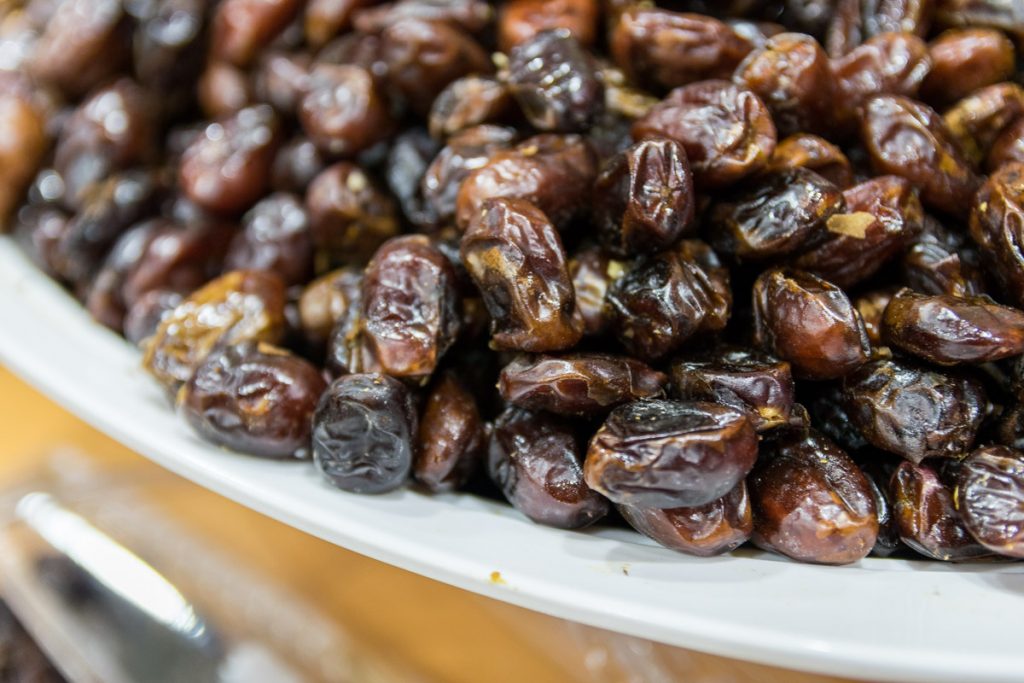 Also of interest was an area where they were selling khanjars (daggers) and rifles.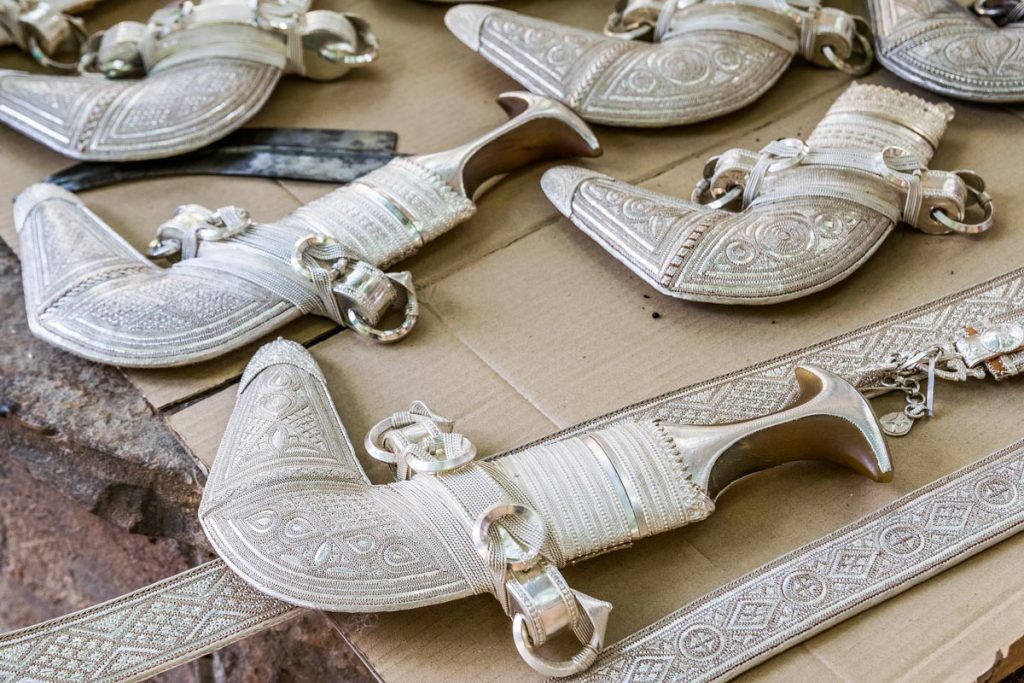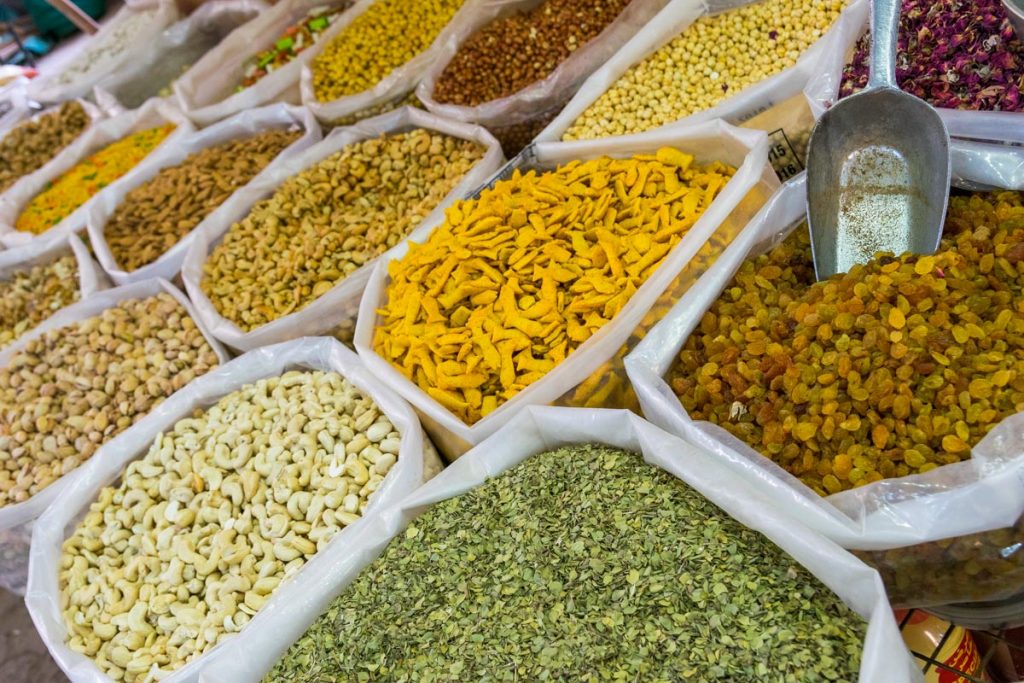 Nizwa Fort is also located right next to the souq, so I paid it a visit (0.5 rial, 1.30 USD entrance fee). There was a singing and dancing performance going on that day inside it.