Just like the town of Sur, Nizwa is another good base with lots of interesting surrounding sites to explore. The most famous one in the region is the 3,000 meter high Jebel Shams mountain, which I couldn't visit without a 4×4 vehicle. Instead, I decided to check out two nearby UNESCO World Heritage sites, and an old mountain village.
I first visited Bahla Fort, a 30-minute drive from Nizwa. The fort has been very well mantained, and it looks pristine from the both inside and outside. Admission is cheap at 500 baisa (0.50 rial or 1.30 USD). There was barely anybody inside, and I spent a good hour and a half exploring the many rooms and courtyards.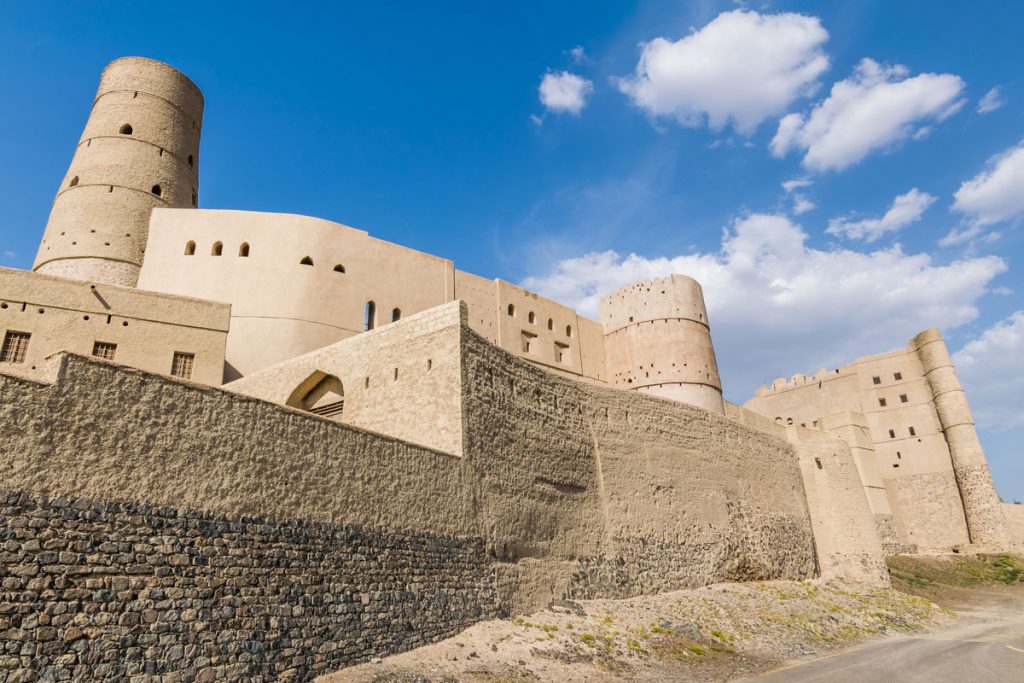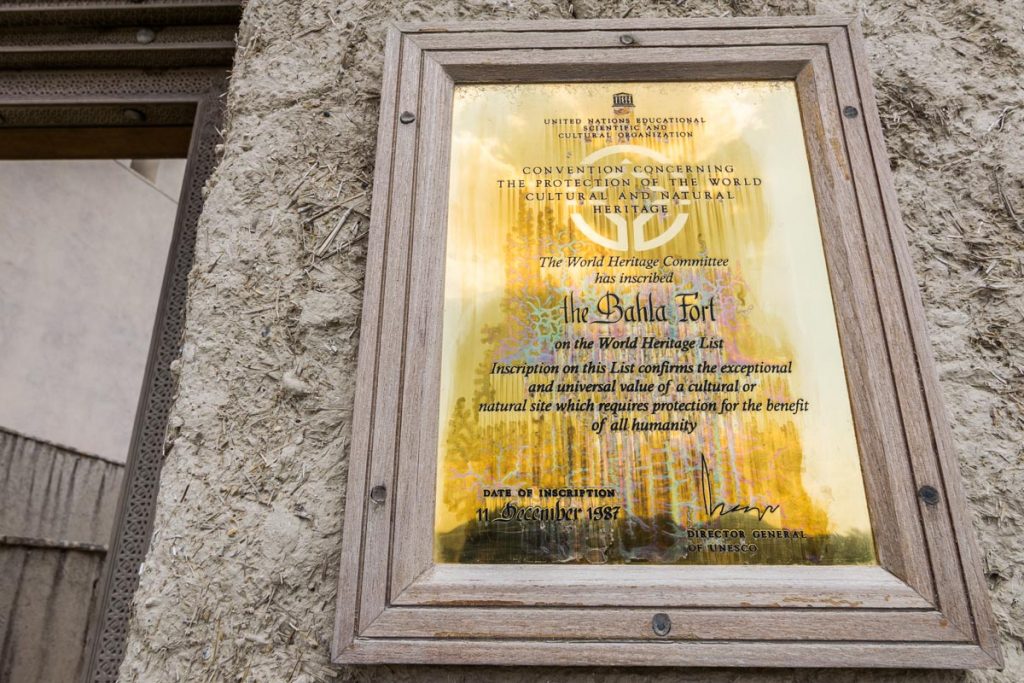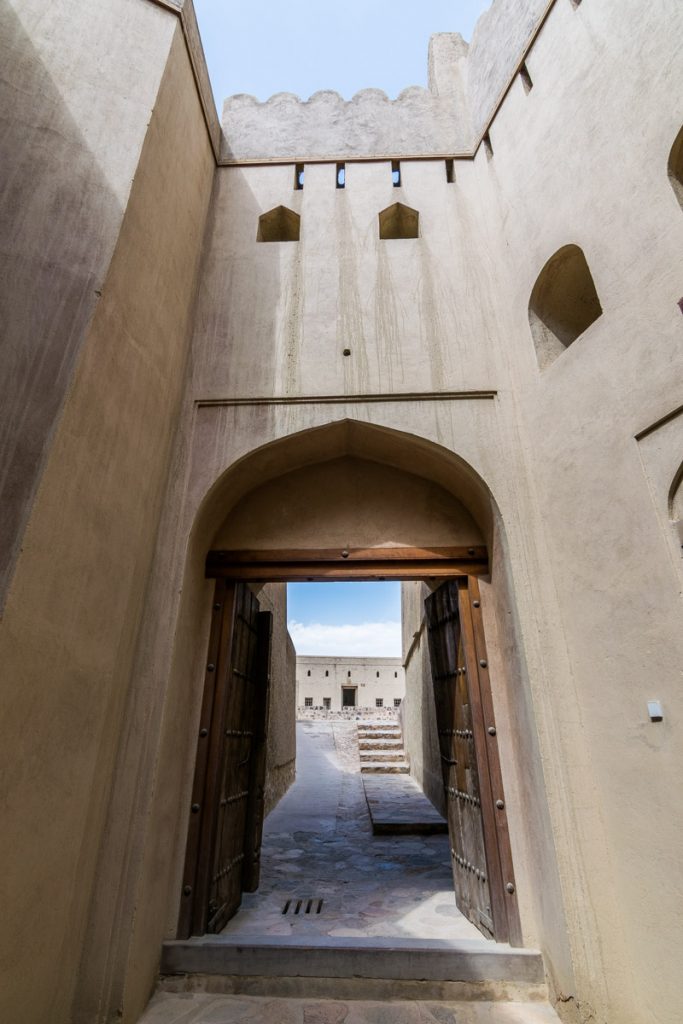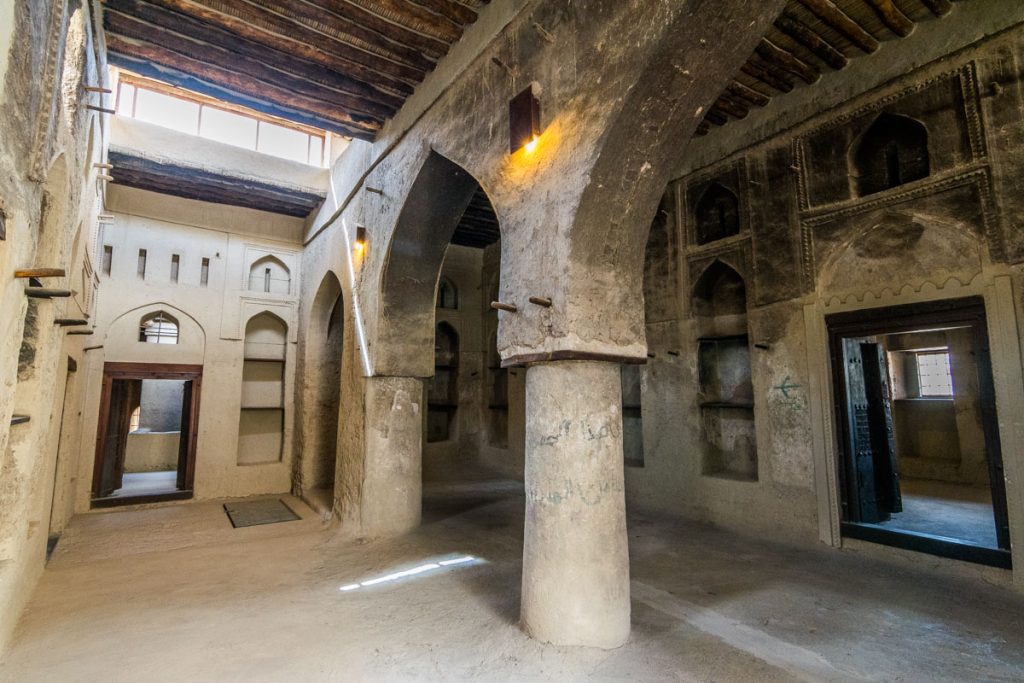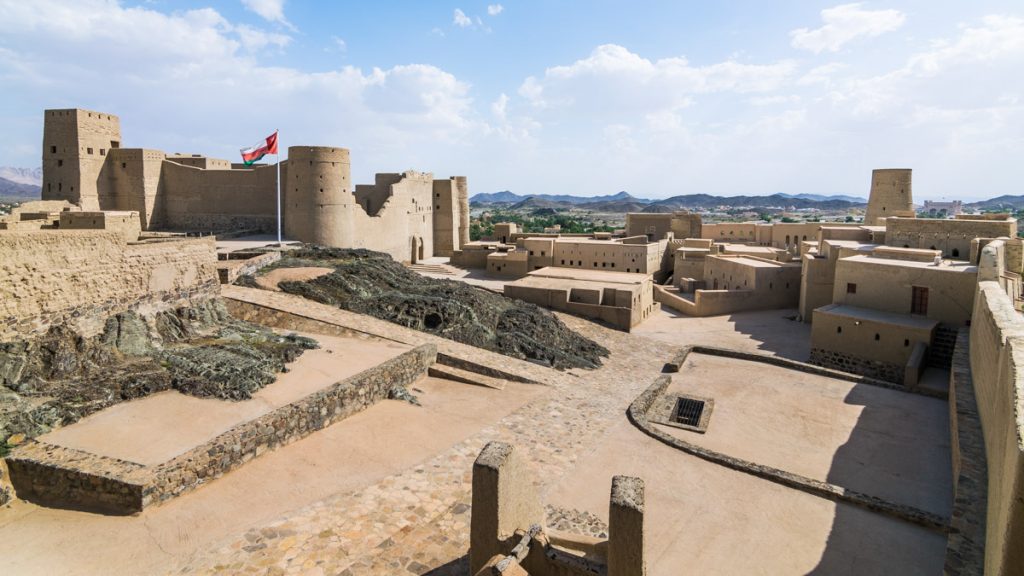 Next I went to tombs of Al Ayn. The location is hard to find, but I found some excellent directions in a TripAdvisor review. The tombs are on top of a hill next to a little village and some farms. I was surprised that for a UNESCO World Heritage site there were no written signs around. The setting is surrounded by spectacular mountains, and it was a very peaceful experience as I was the only person there.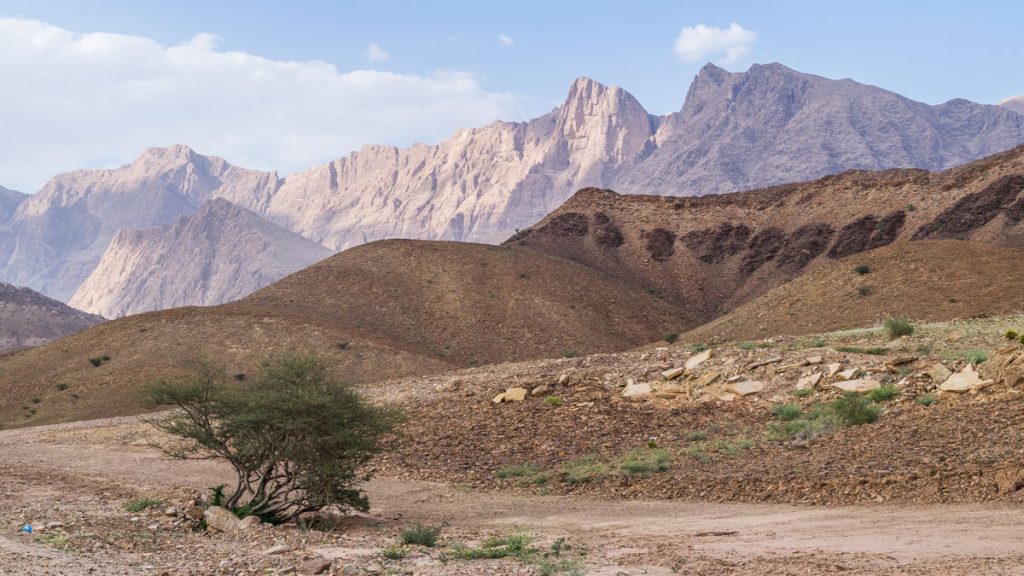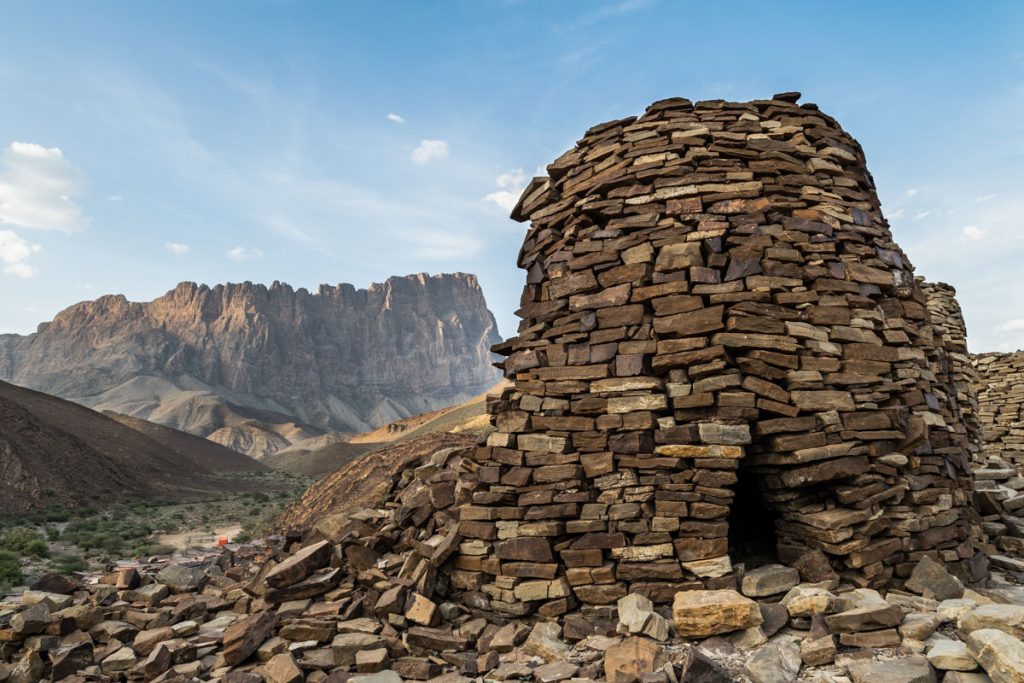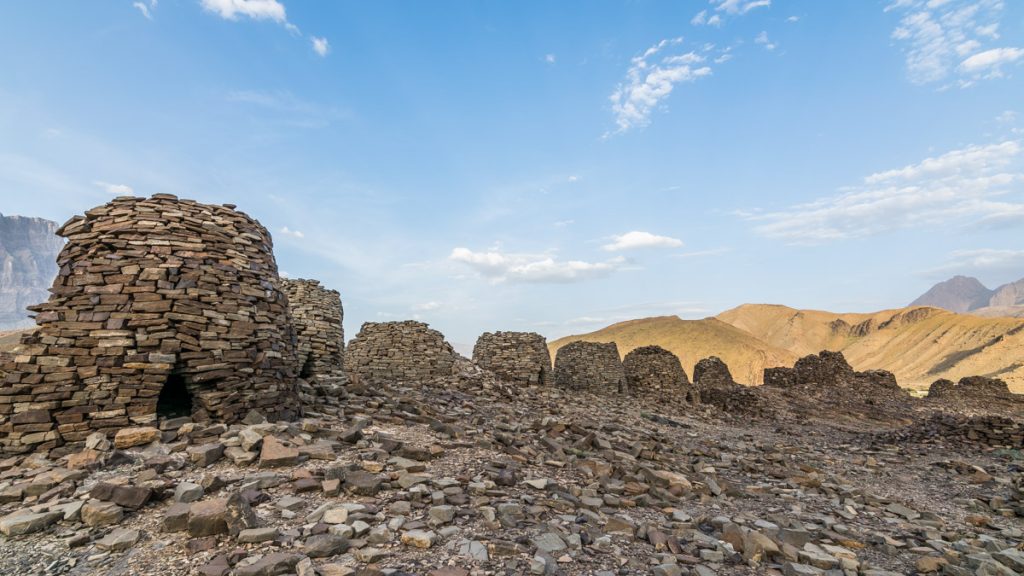 Lastly, I made the drive Misfat Al Abryeen, an old mountain village full of stone houses. There were many water canals running through the village and I met some friendly locals who were taking a dip in one of the small pools.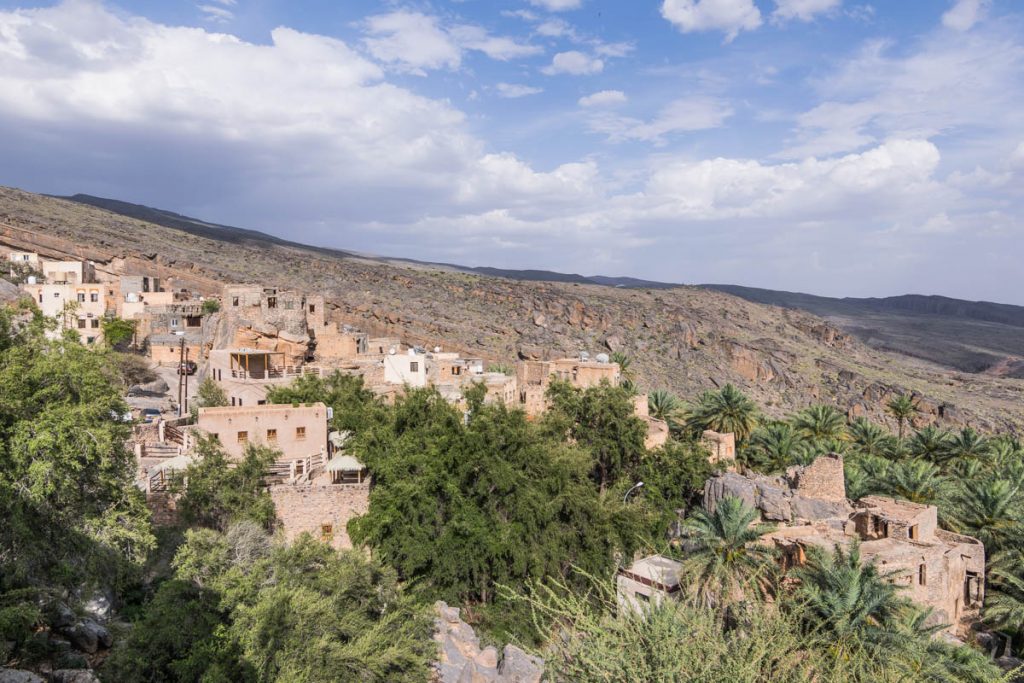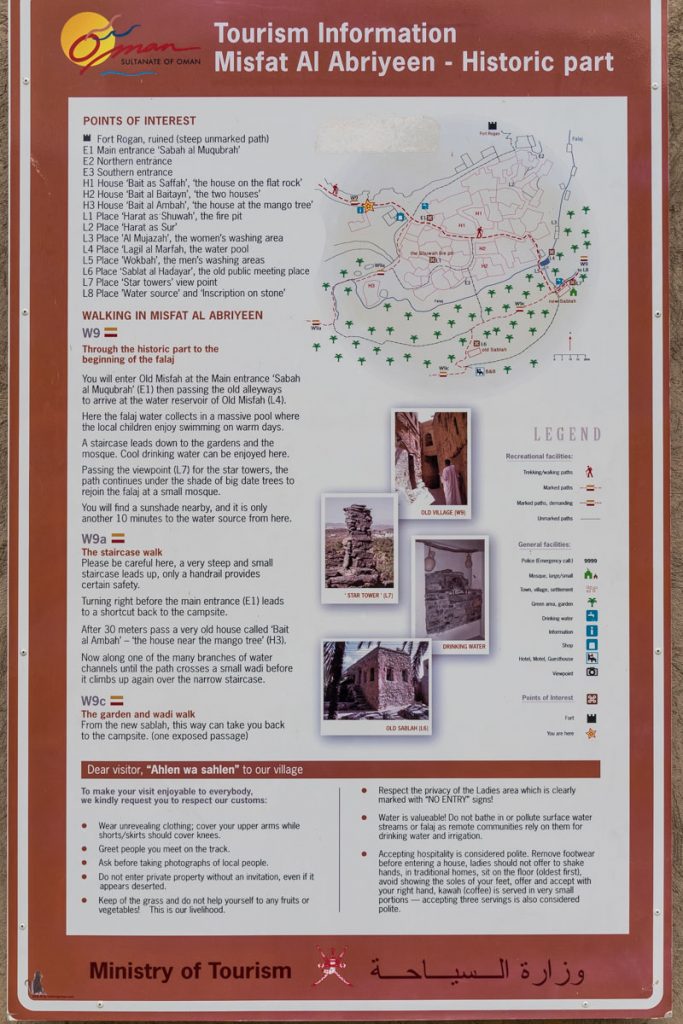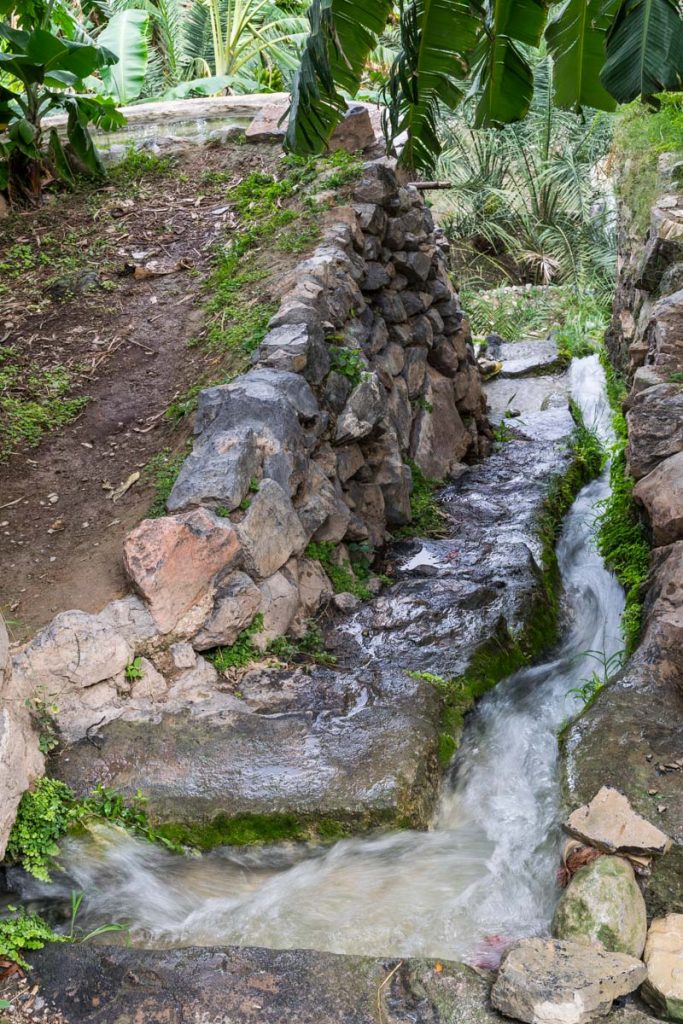 I found a walking trail at the northern end of the town that took me to some spectacular canyons. I walked on it for about 45 minutes before turning around, but the trail kept on going.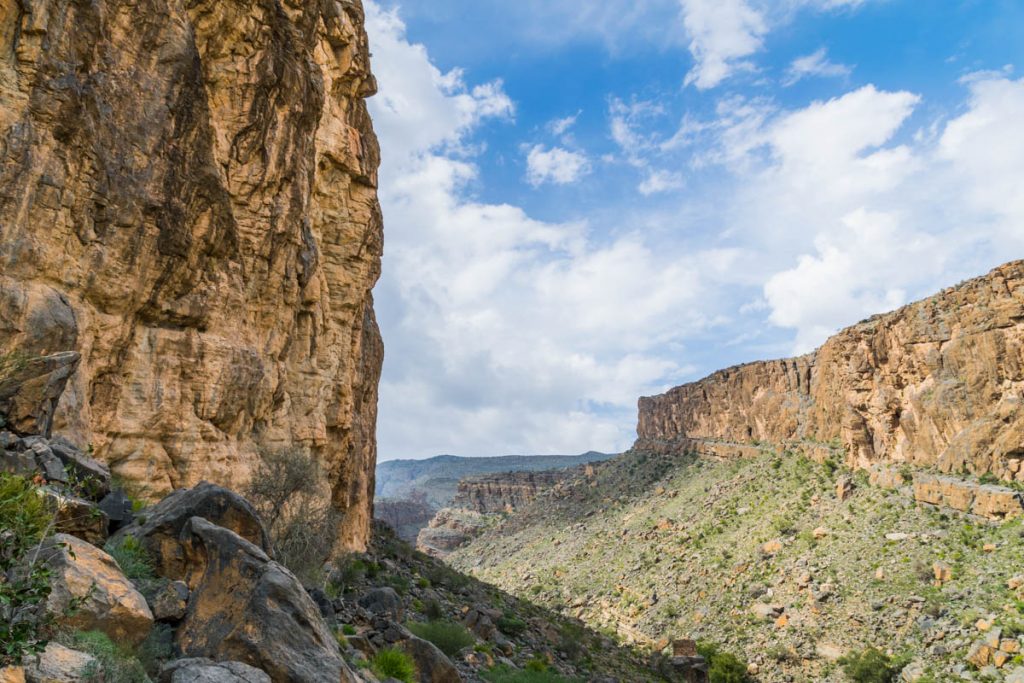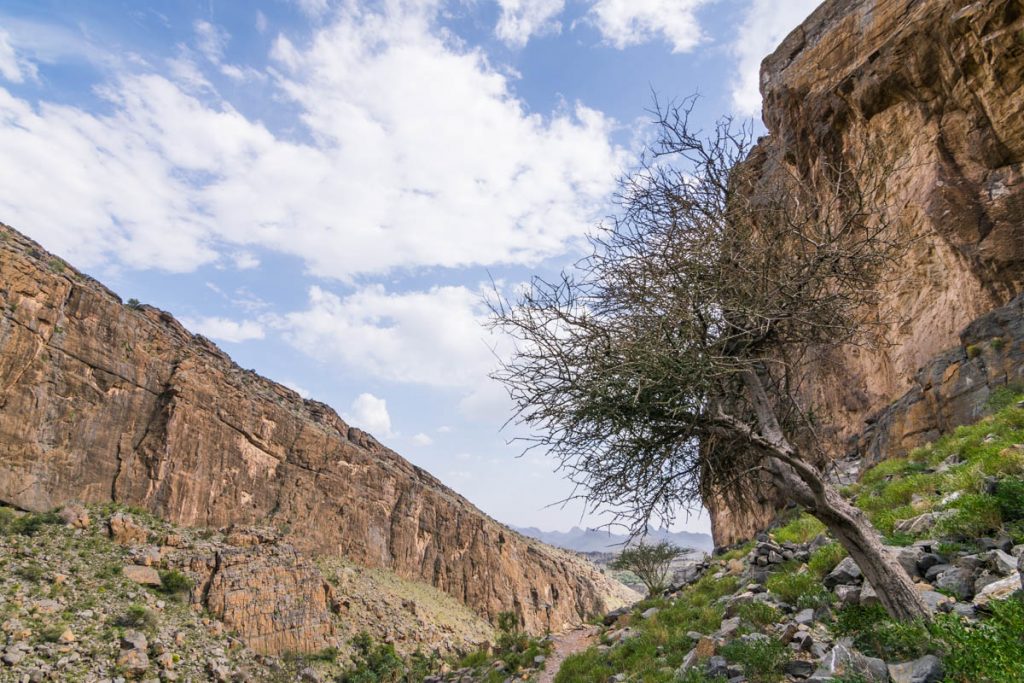 After visiting these sites, my time in Oman was slowly coming to an end. I would go back to Muscat for more one night to visit the Sultan Qaboos Grand Mosque before heading to Dubai.