On the morning of my last day in Oman, I visited the impressive Sultan Qaboos Grand Mosque in Muscat. Completed in 2001 and named after the current sultan of the country, this mosque first caught my attention when my taxi drove past its beautiful night lights when I arrived to the country two weeks before.
The mosque is open to the public only from 8am to 11am everyday except Fridays. Entrance is free and there's plenty of parking for cars. The welcome center has information about the mosque and Islam, and female visitors can borrow proper attire to cover their shoulders and head.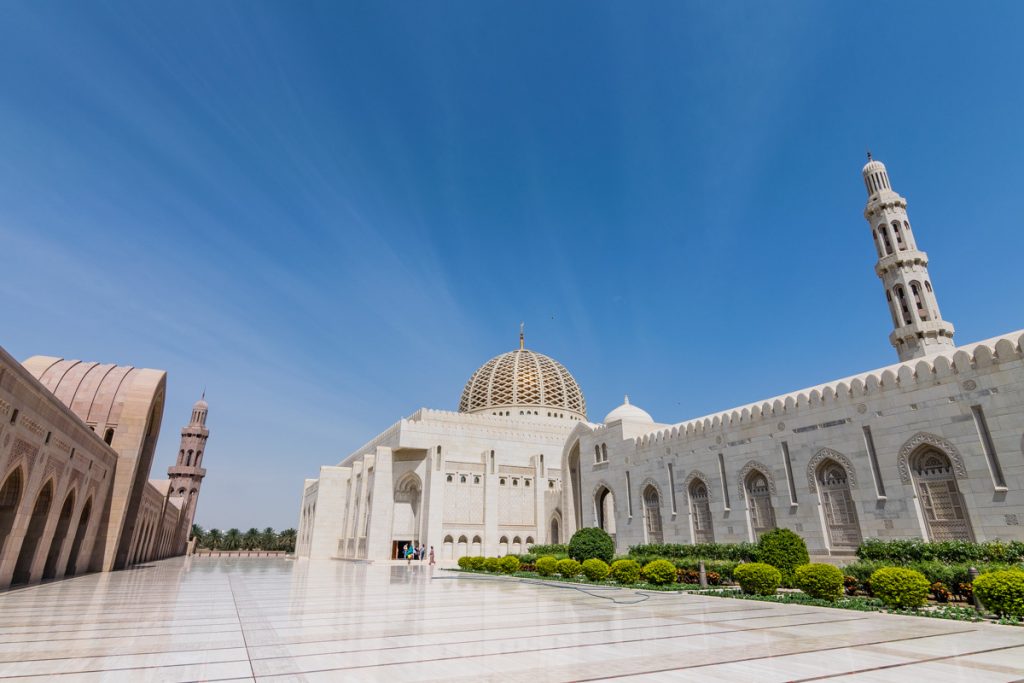 I believe this was my first time visiting a mosque, and I was very excited to visit such a pretty one.
There is a separate Women's Prayer Hall because men and women can't pray together.
The Main Prayer Hall is stunning and has the second largest hand-made carpet in the world at 70 by 60 meters. It's of Persian origin and it took four years to complete. The massive chandelier above is 14 meters tall.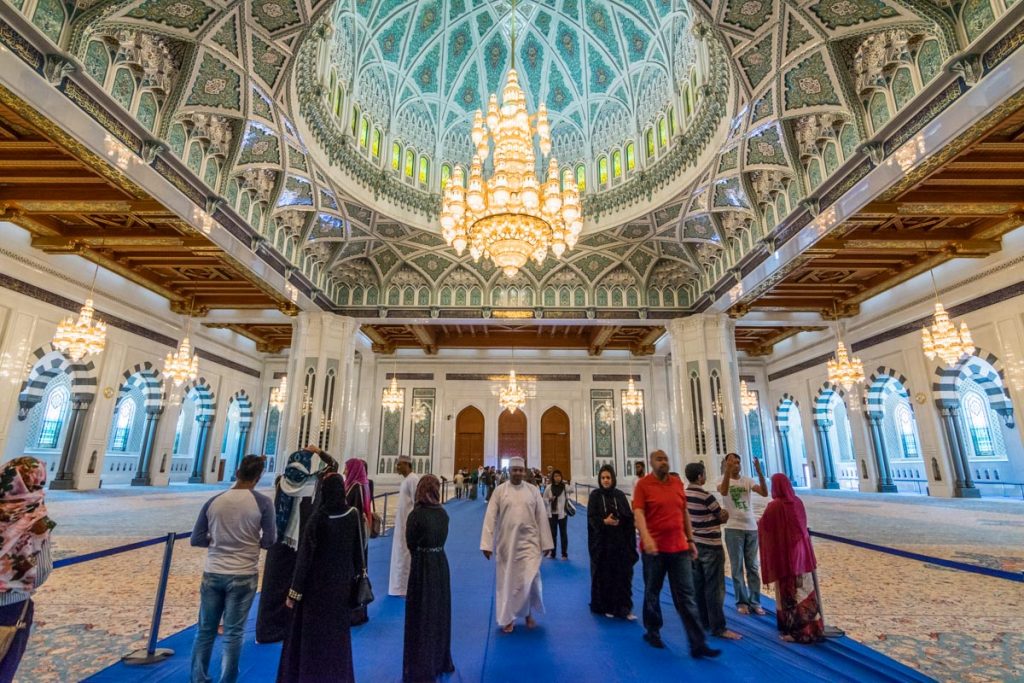 Unfortunately I was in a bit of a hurry to return my rental car. I wished I had more time to fully explore the place.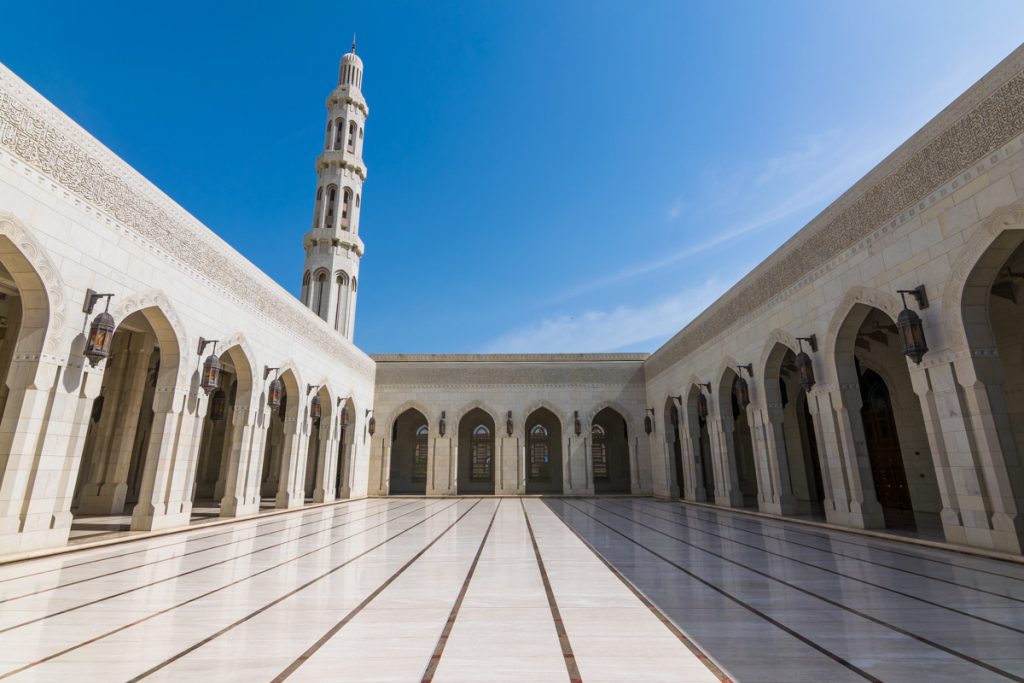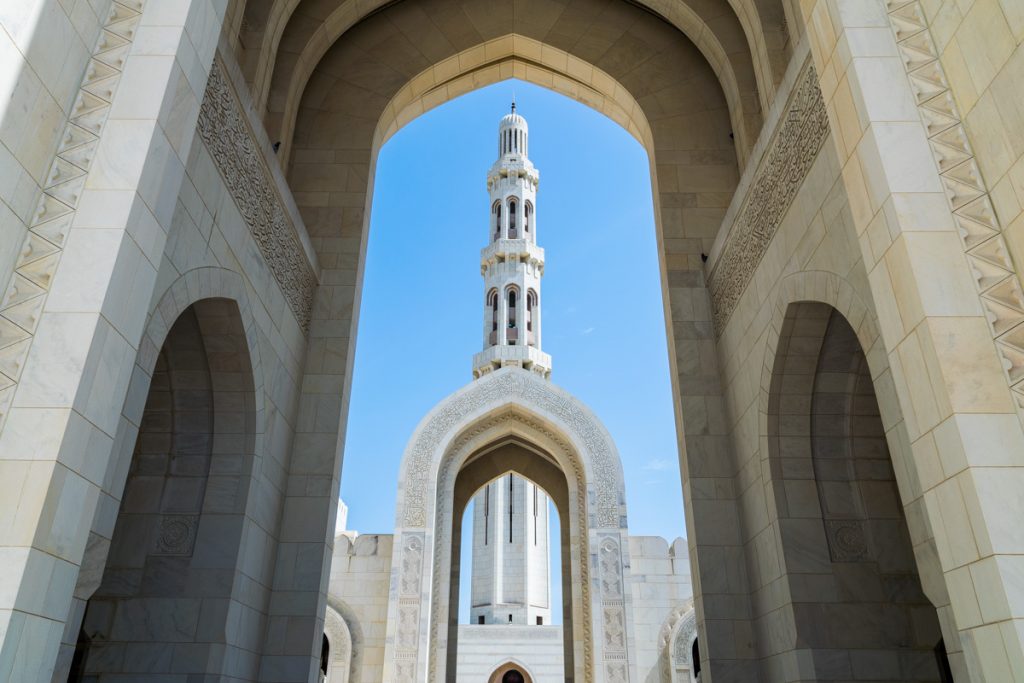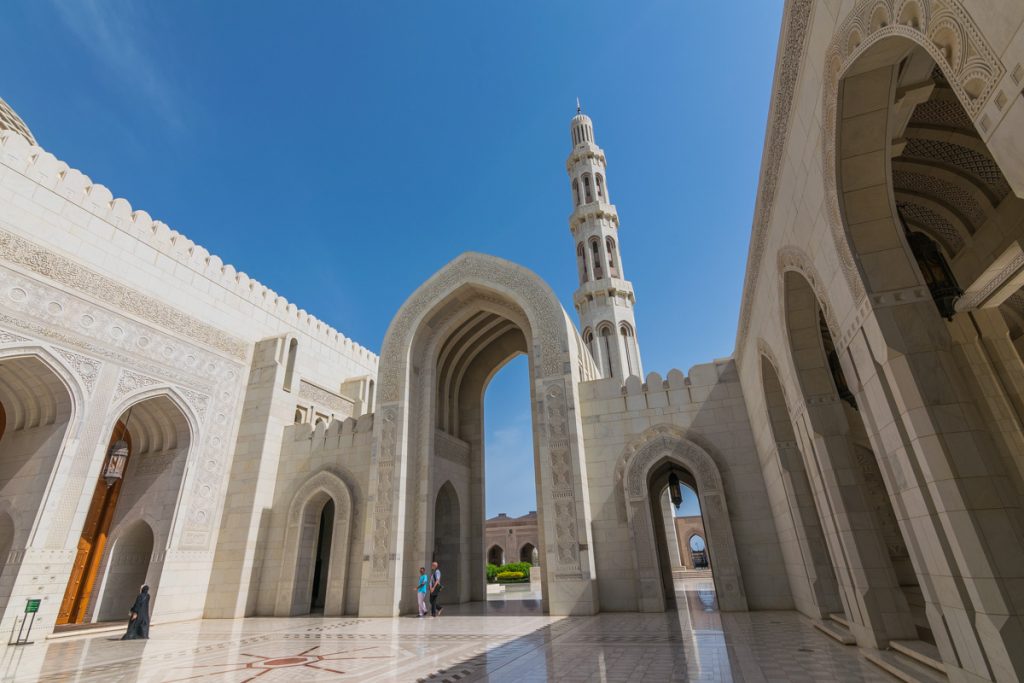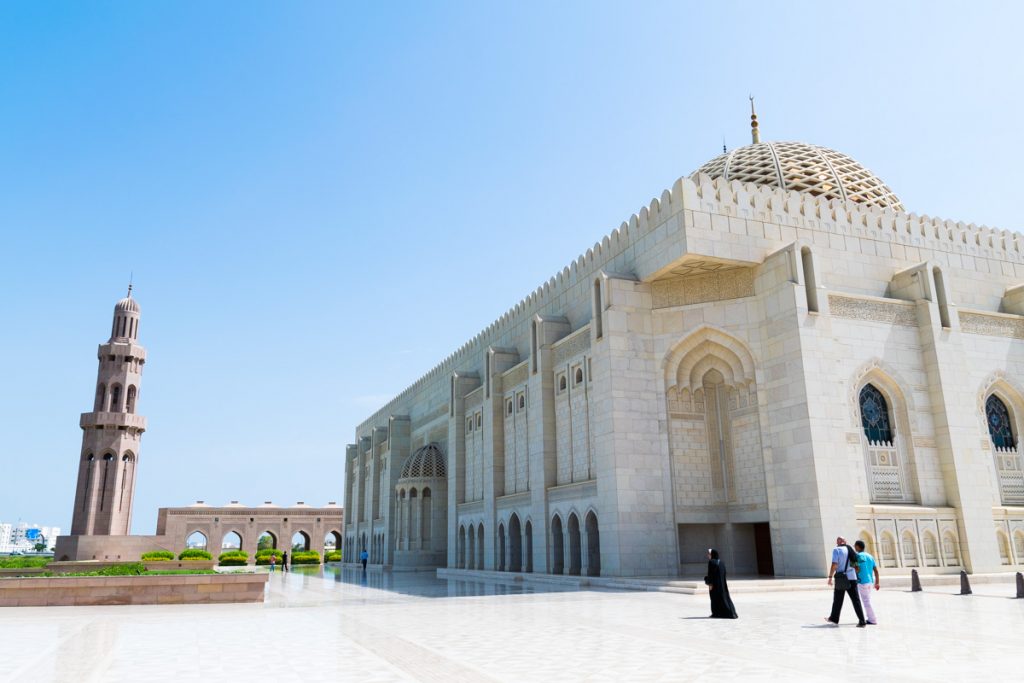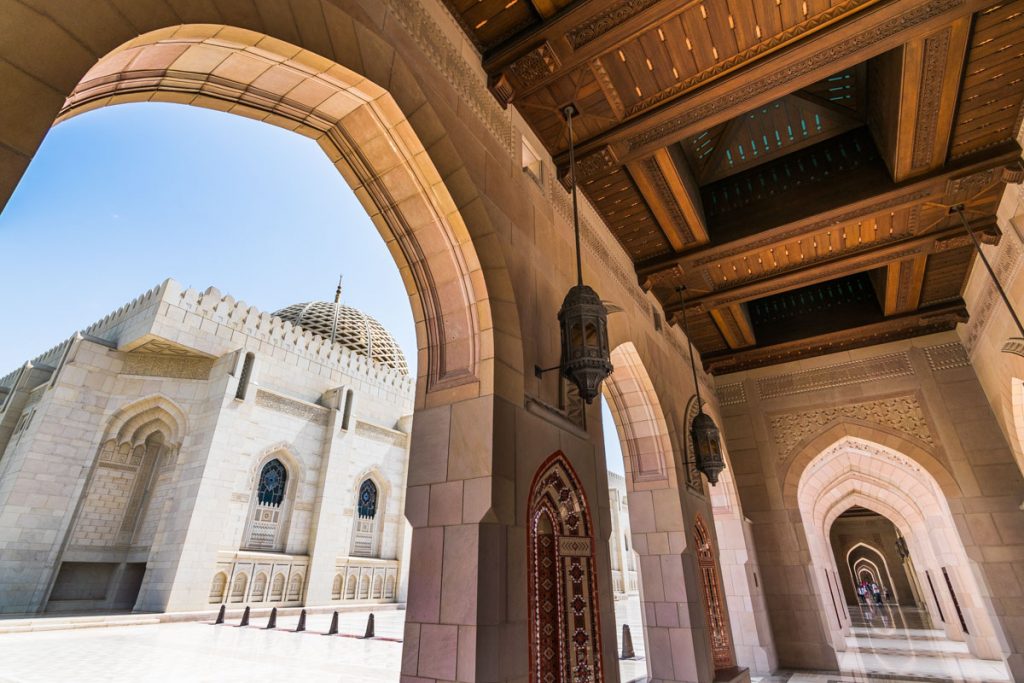 On the way out I was stopped by a man from the mosque who wanted to talk about Islam to me. He asked me first what my religion was. I'm an atheist but in situations like this I say I'm Christian. I think for many ultra religious people, having someone else believe in a different religion is easier to comprehend than having someone who doesn't believe in a god at all. He spent about ten minutes trying to convince me why Islam is the only true religion. I politely listened to him until I told him that I really needed to go to return my car. Despite his efforts, I wasn't going to be converted that day.
With this, my visit to Oman and my first Middle East country came to an end. I had spent a very pleasant and enjoyable two weeks there.
Later in that afternoon I took a bus en route to Dubai and the United Arab Emirates.