After picking up my rental car (a Nissan Sun) from Muscat Airport, I was on my way to the coastal town of Sur (about 200 km away). As I drove on the modern highway that cuts through an impressive mountain range, I realized how crazy the people drove in Oman. The speed limit is 100 km/h but people regularly drive over 120 or 130 km/h. That wouldn't be so bad if they didn't drive so erratically. I would regularly see cars come blasting behind me at high speeds, switch into my lane to tailgate me for a few seconds before overtaking me. No wonder the country has a very high rate of traffic accidents.
Before arriving at Sur I stopped at Bimmah to check out the sinkhole. It's located inside a gated park although entrance is free.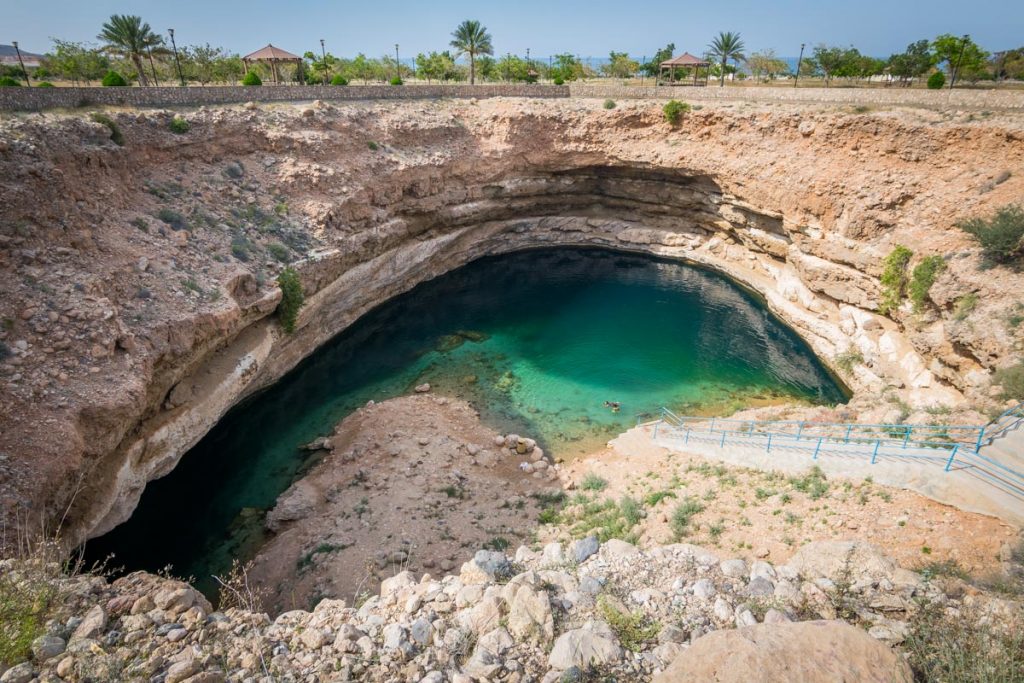 I also saw a lot of goats with fluffy fur roaming around the area.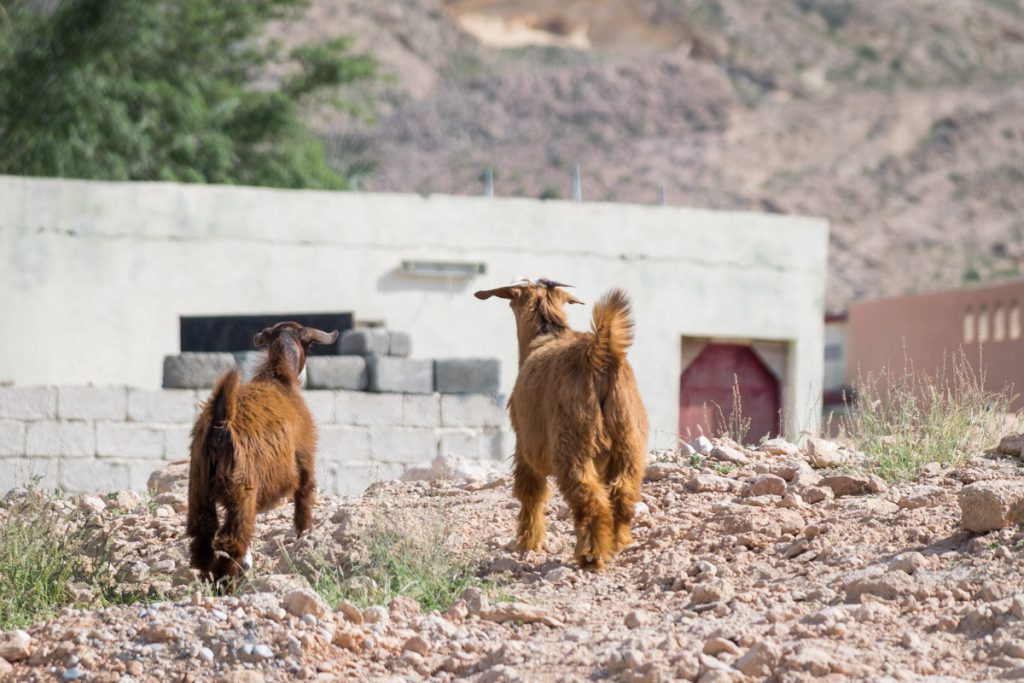 Sur is a small town with not much to see. Everything closes in the early afternoon (when the temperature is at its hottest) and the place seems dead until the evening, but it makes for a good base to explore the many wadis (valleys with riverbeds) around. It's also close Sharqiya (Wahiba) Sands, a huge stretch of sand dunes that I wanted to visit.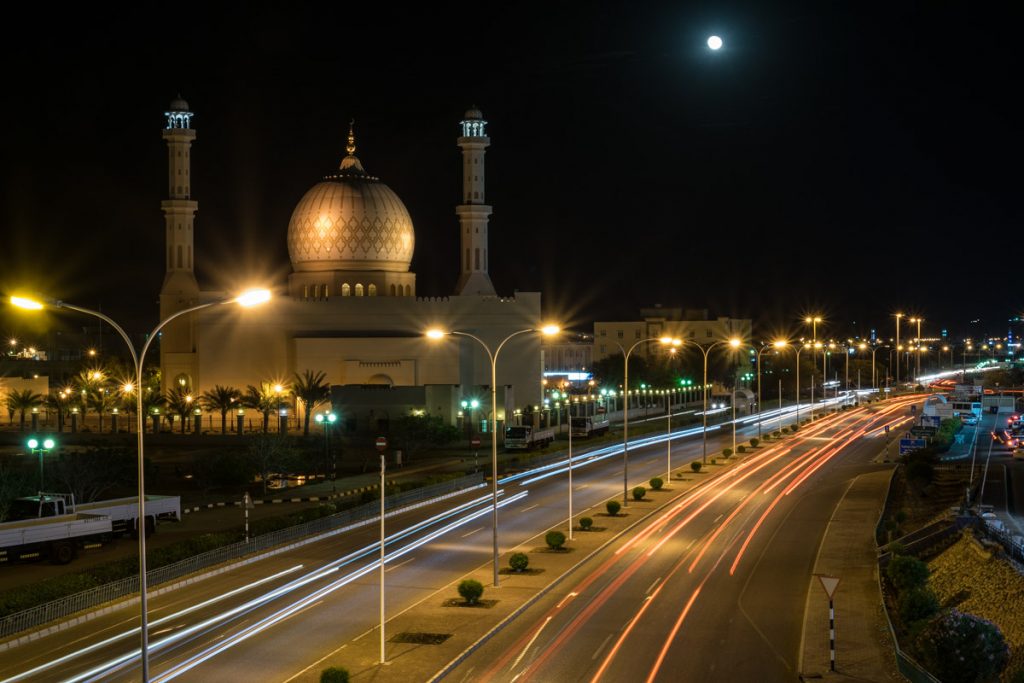 I visited Wadi Shab first. After parking my car by the highway I paid 1 rial (2.60 USD) to for a very short boat ride to cross the river since the walking trail is on the opposite side. I saw lots of locals here and many of them were very friendly. Up to that moment I had thought that Omanis were very private people.
The wadi is very beautiful. I got to a point where I had to swim inside a cave to reach a supposedly beautiful waterfall. With my questionable swimming abilities I decided to turn around.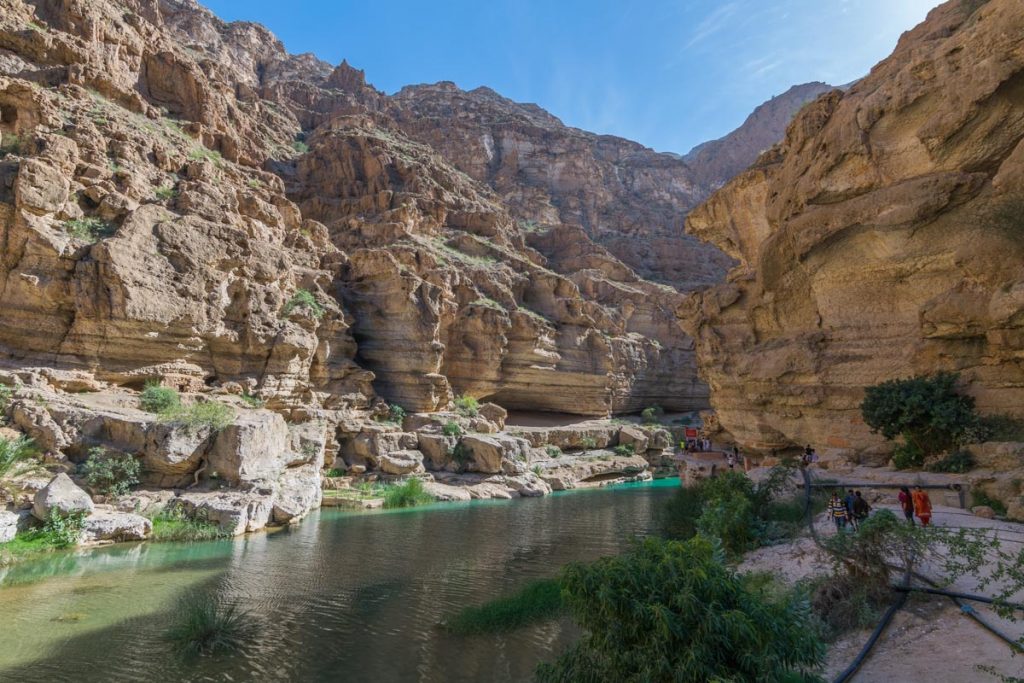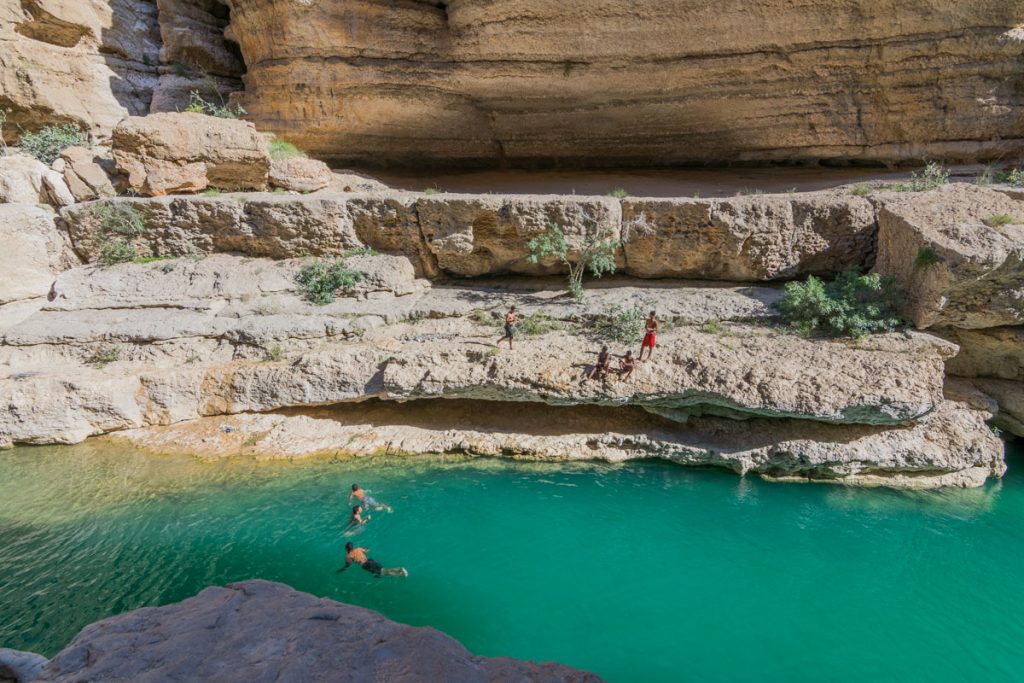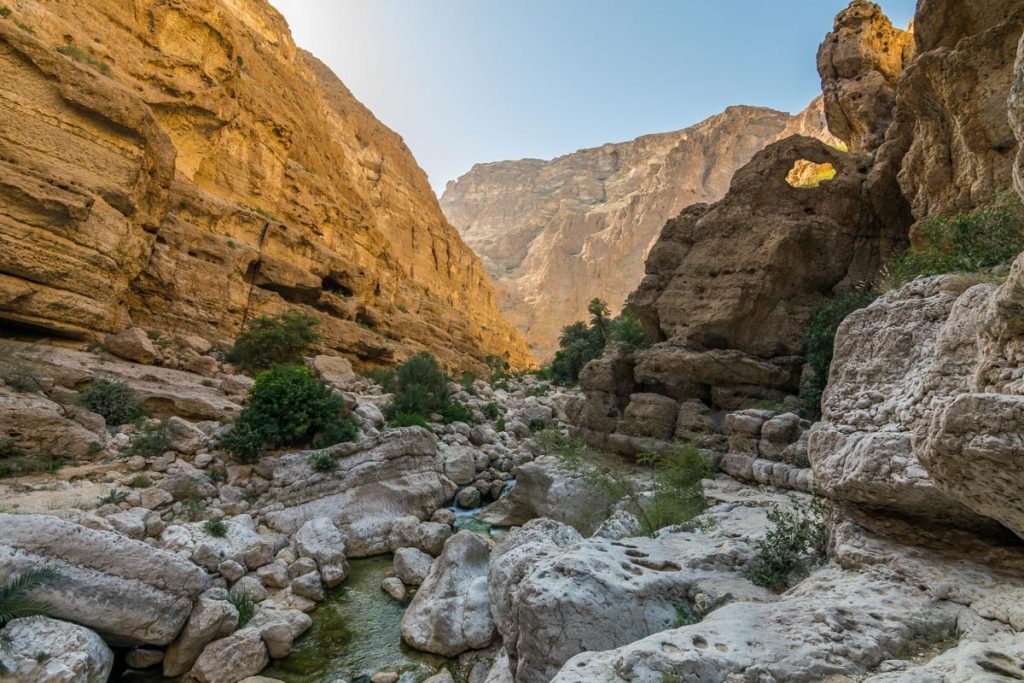 On the way out of Sur I also stopped at Wadi Bani Khalid. This one wasn't as raw or "natural" as Wadi Shab. You can drive and park a couple of hundred meters away from it, and it had a lot of man-made structures around the water.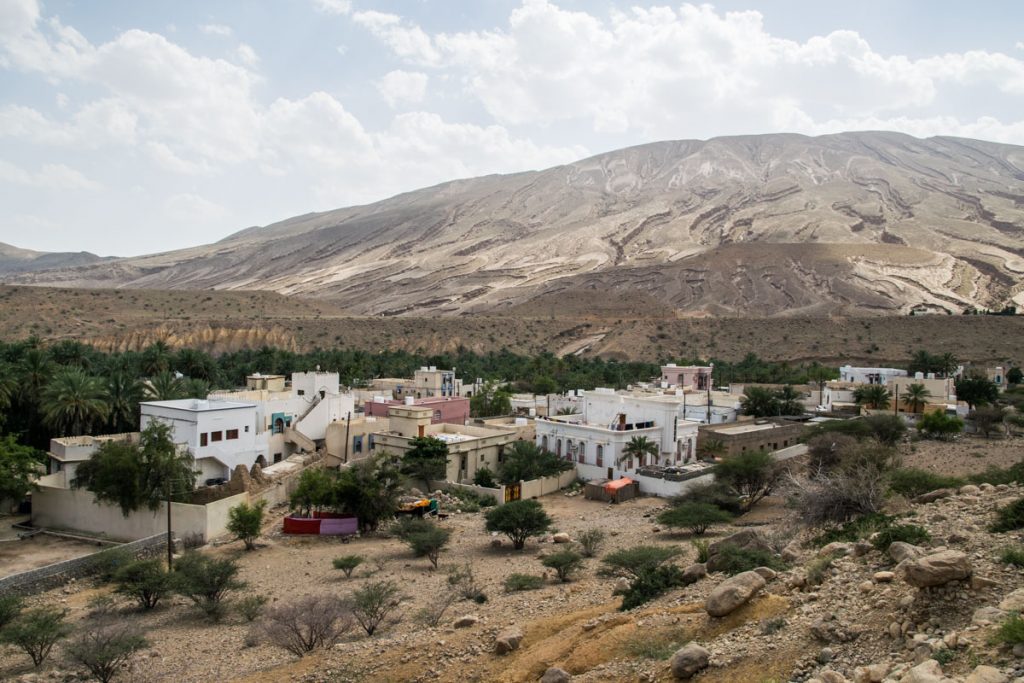 One more thing I did while in Sur was to visit the Ras Al Jinz Turtle Reserve. The turtles only lay eggs in the dark so the tour (5 rials, 13 USD) starts at 8pm every night. I joined a group of about 15 people and we walked in the dark to the beach. It wasn't the ideal time of the year to see the turtles. With luck, we would be able to see at most two turtles lay eggs that night. The first turtle we saw was over a meter long, and I think it got scared of us before deciding to go back into the sea. A bit later we did see a second turtle lay eggs.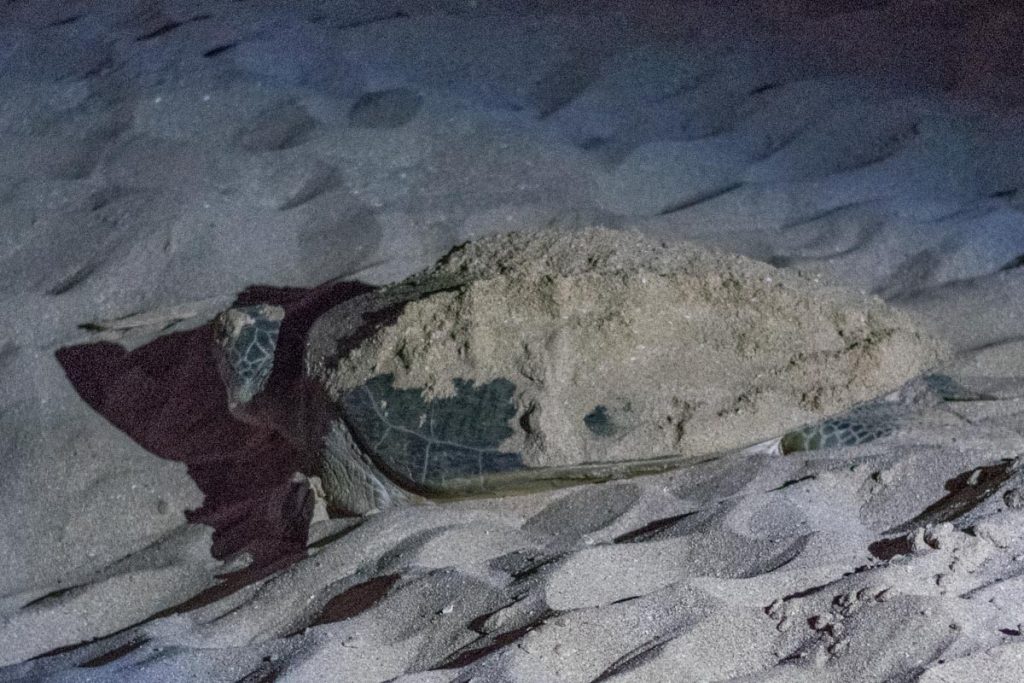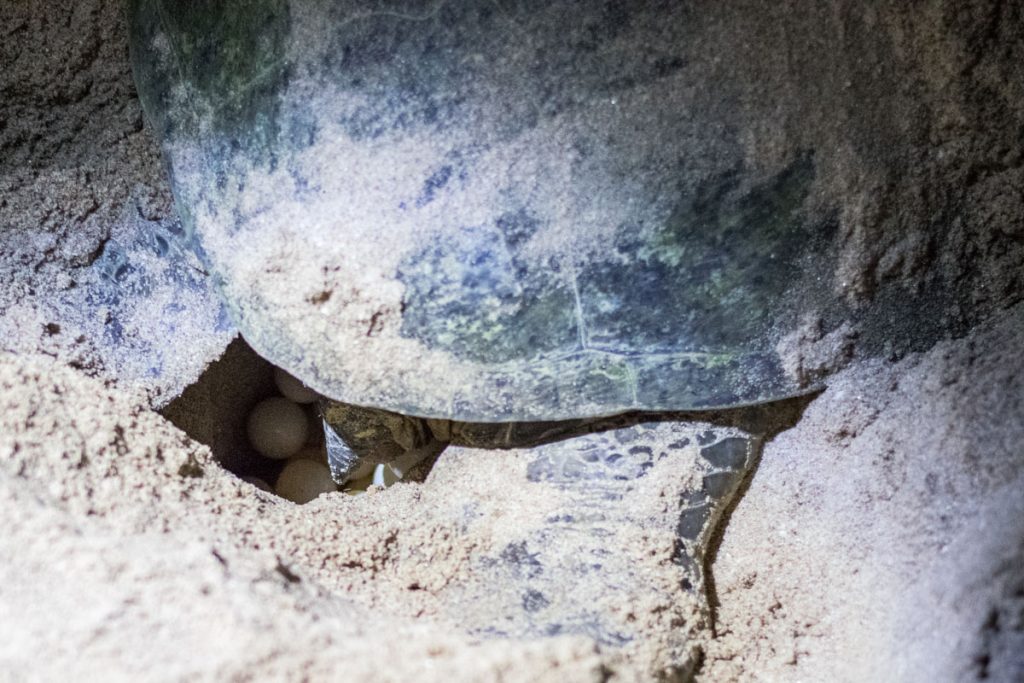 At the end I kind of regretted doing the tour. Although the Turtle Reserve does seem to do a good job of protecting the area for these animals, I felt that going there to watch them lay eggs was a little too intrusive and stressful for the turtles.
In addition to the above I also visited Shariya Sands twice and drove all the way down to Shannah on a day trip. After staying six nights in Sur, my journey through Oman continued west to Nizwa.