Towards the end of December Jenni and I took a 2-day trip to Kobe and Takeda. It was one of the few times I got out of Osaka during my two months there. On both nights we got to hang out with Keeran, who lived in Kobe and had worked at the same hostel that I did in Osaka. I didn't get a chance to do any sightseeing in Kobe, except for a trip to Mount Rokko to get panoramic views of both the city and Osaka during sunset.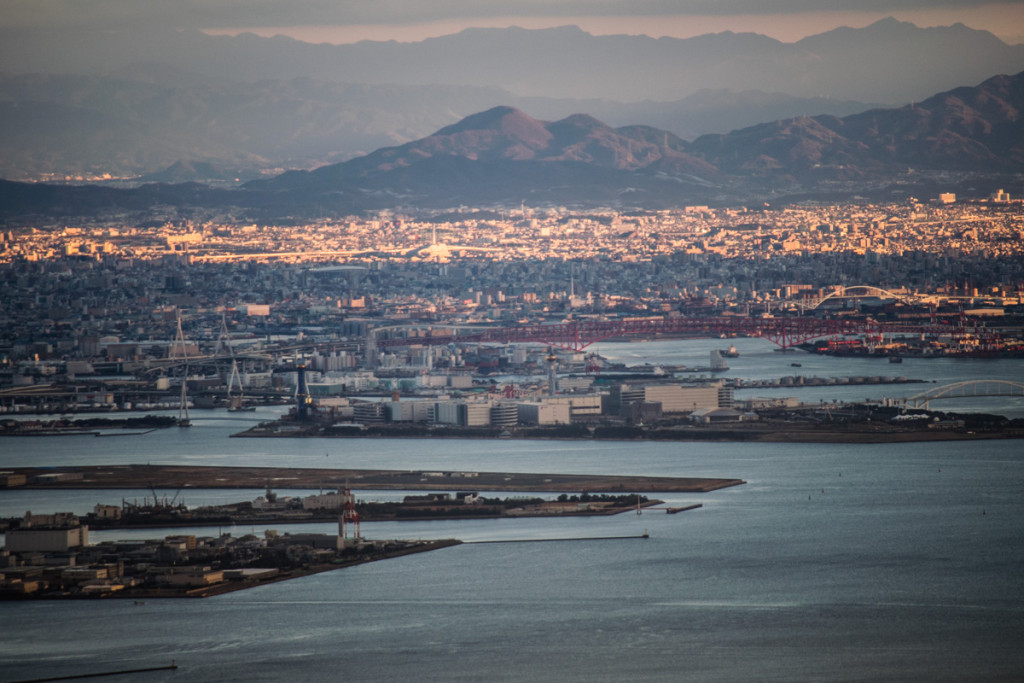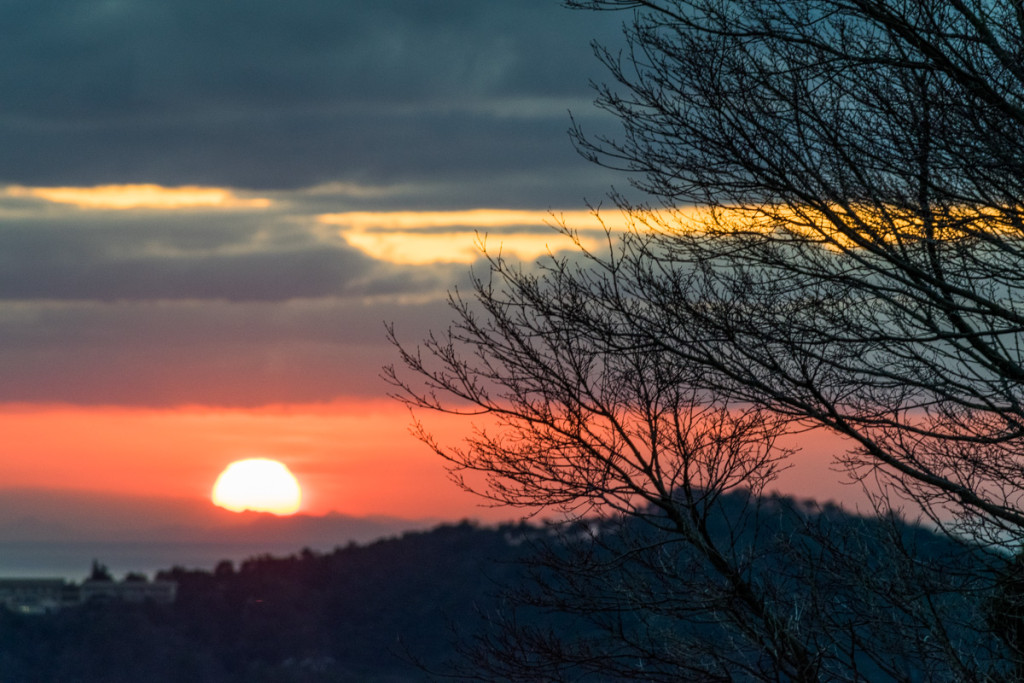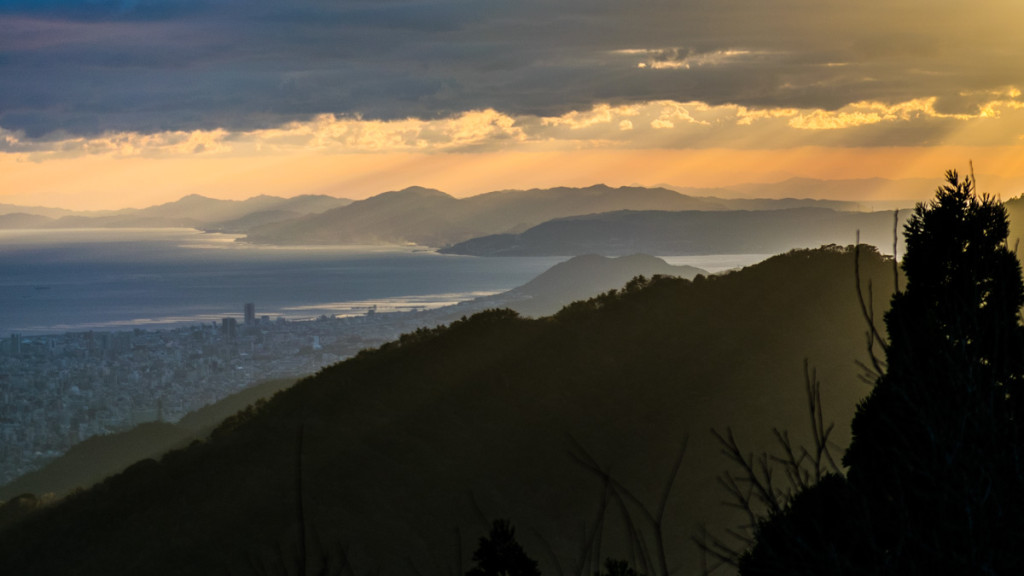 On the second day we took a couple of long train rides to the town of Takeda, at the base of Takeda Castle, the so called "Machu Picchu of Japan". We didn't know at the time, but the western gate (the only one open at that time of the year) from where the one-hour hike to the ruins starts closed at 1pm. We got there at 1:10pm and were not allowed to enter. At these times, I hated how the Japanese stick to rules. The same life philosophy that makes the country so fascinating can also make it frustrating at times. We had met a Taiwanese guy named Dennis at Takeda Station, and we decided to share a taxi back to the eastern gate, which supposedly was off-limits. We decided to just open the unlocked gate, and go for it anyway. After an arduous 20-minute uphill hike, we were at the ticket office for the ruins where the staff happily sold us tickets, despite being terribly obvious that we had just arrived through the closed trail.
The ruins themselves were very underwhelming. They might look magical from a distance and among the clouds like in the following picture…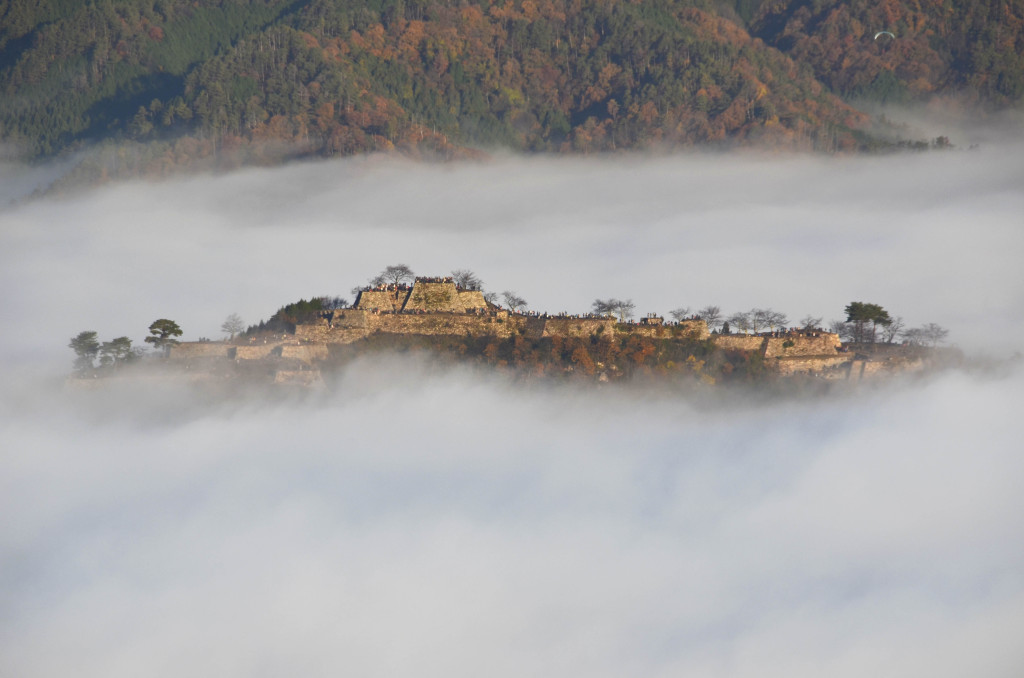 … but it wasn't anything special to see it up close. The views from there were nice though.