After going to the amusement park at the top of Ikoma Mountain, I found out that there was, in the city of Nara, another even bigger one which was completely abandoned. Closed since 2006 because of competition from Disneyland Tokyo and Universal Studios Osaka, Nara Dreamland became one of the things I had to do before leaving Japan.
Going there is not without risk. I've read that getting caught could mean a 100,000 yen fine (currently about $850 USD) and/or imprisonment. A flatmate of mine had just been there one week prior to my visit, and he didn't see any security guards. Jenni and I decided to take the risk and check out Dreamland on her last day in Osaka. Since it was the weekend (Sunday) in early January, we were afraid that there would be many other people visiting too, which could mean tighter security.
The park is about 20 minutes walk from the Nara JR Train Station. The neighborhood surrounding the park is very quiet and peaceful, and we stood out like obvious tourists with obvious intentions. You can't really see the park from outside its perimeter. We walked around the barbwire fence and soon found an opening where we could squeeze in. The adrenaline was rushing as we took our first steps in the park. We were super alert and paranoid. There could be a security guard around any corner.
The first thing we saw was some train tracks going into a very dark tunnel, with a train inside.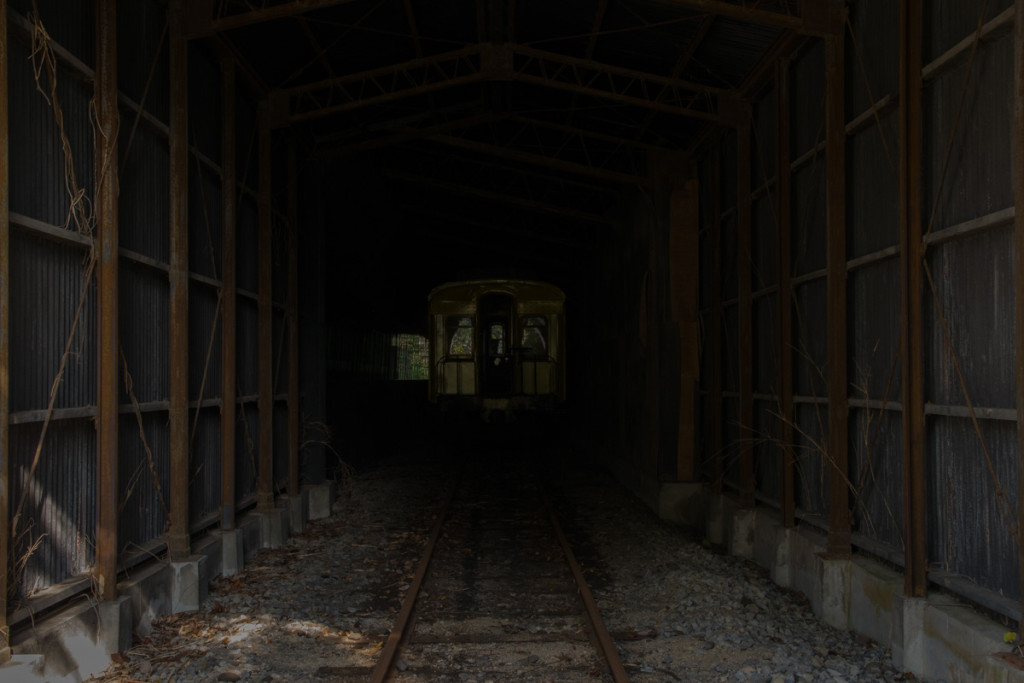 Further inside park, we found ourselves in the water park area. There was nobody around, and the only sounds were of birds flying. We were very paranoid for the first hour or so, whispering and taking each step with caution. With time, we started to feel more relaxed and free.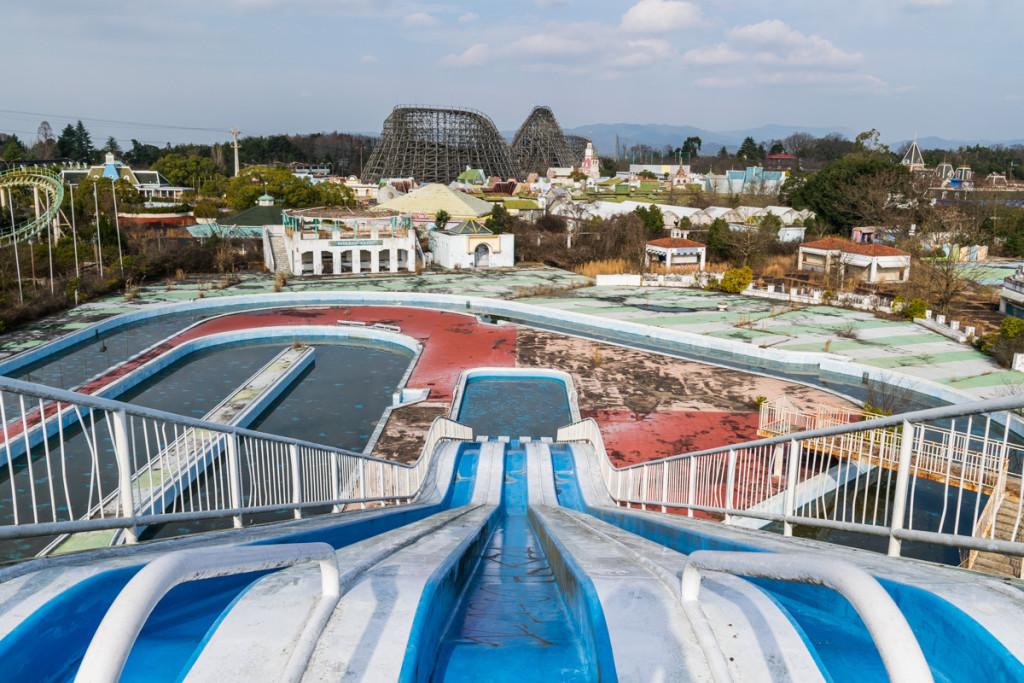 What was surprising to me was that they didn't seem to have taken anything from the park when it closed. You see chairs, cash registers, jackets worn by staff, and vending machines everywhere.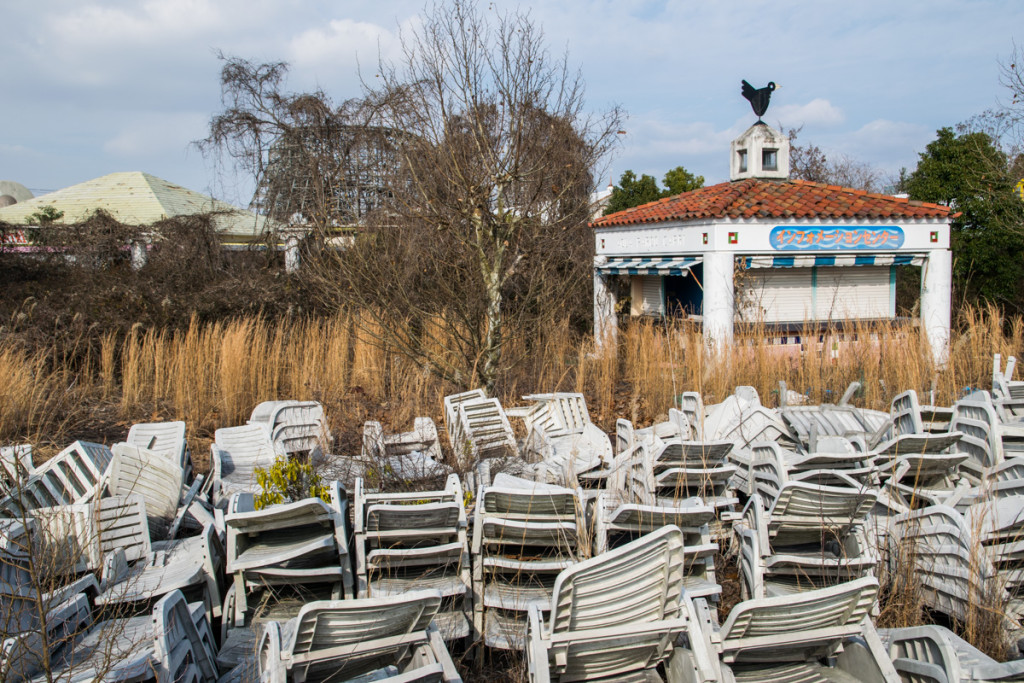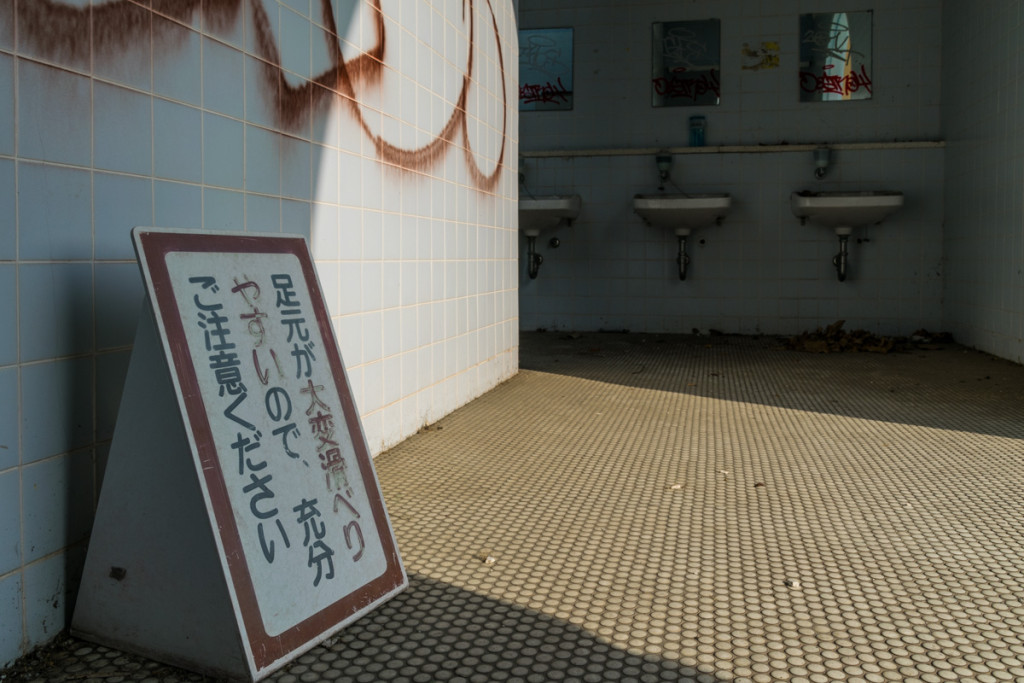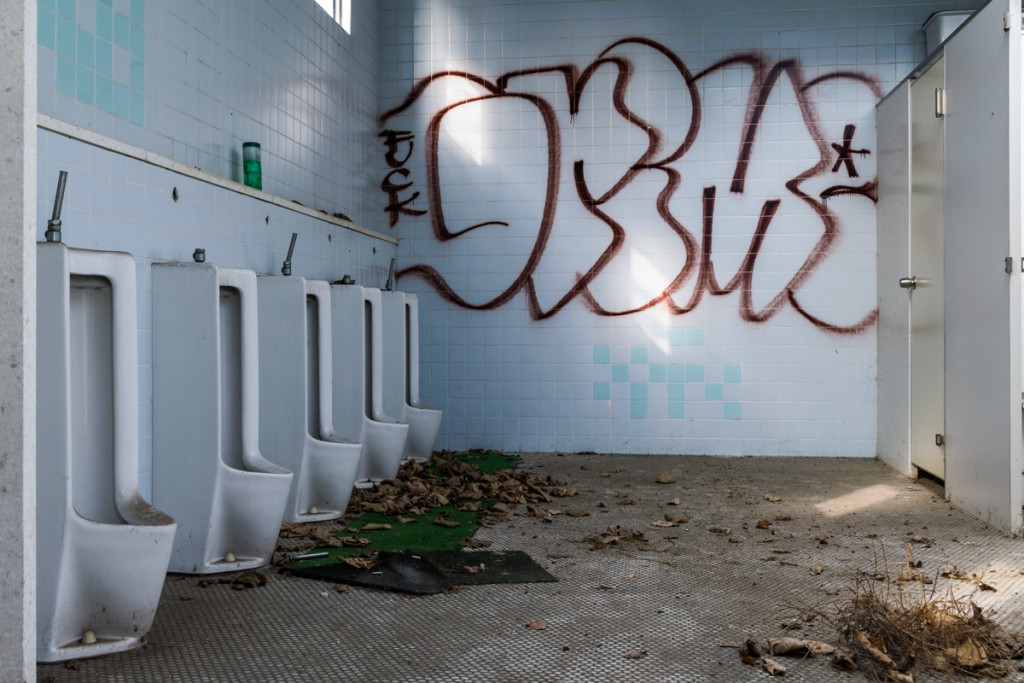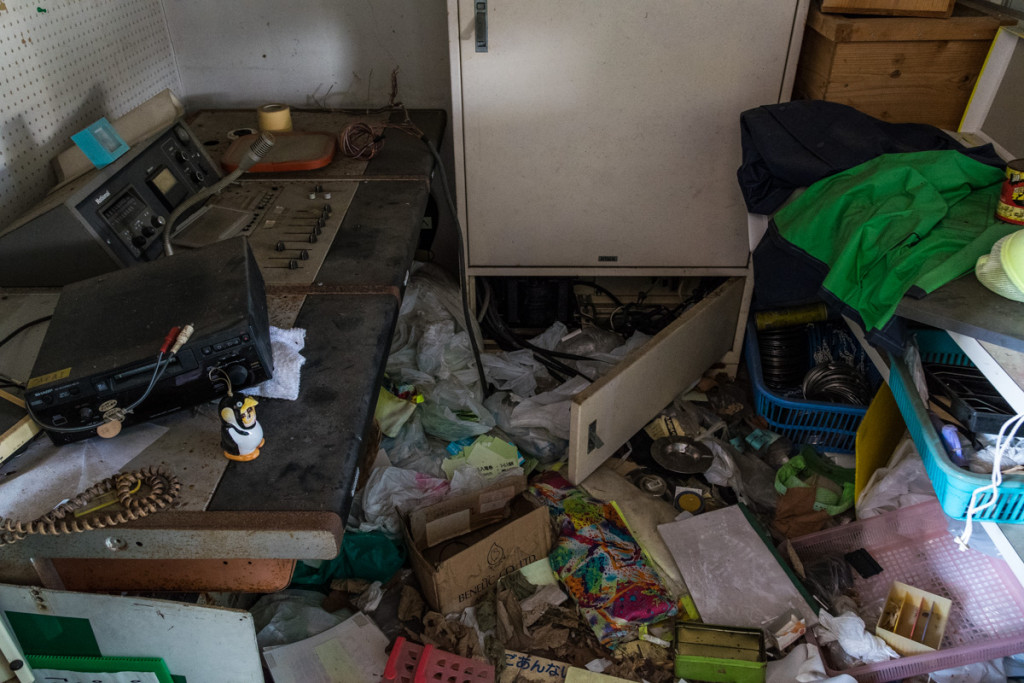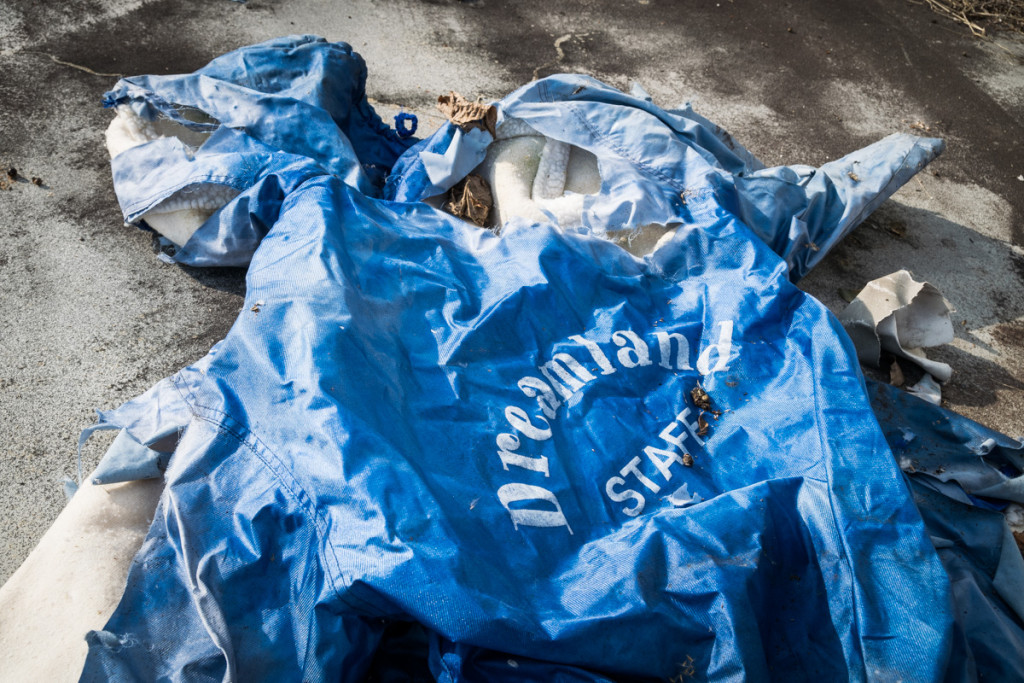 I felt like I was in a video game, more specifically the Fallout series. Because of how intact everything was, the park felt like a post-apocalyptic wasteland where humans had just suddenly disappeared.
Unfortunately a lot of the buildings had been vandalized. Windows and doors for most buildings had been smashed open. You can find graffiti all over the place. I kept wondering how much cooler the place would look had it been left intact by visitors (or intruders) like us.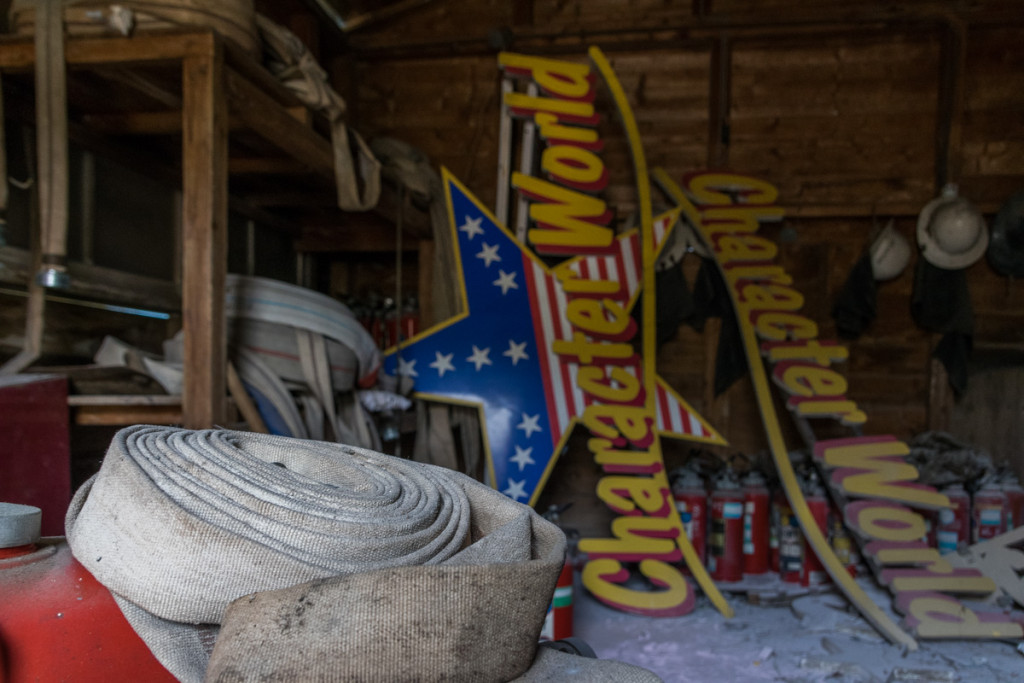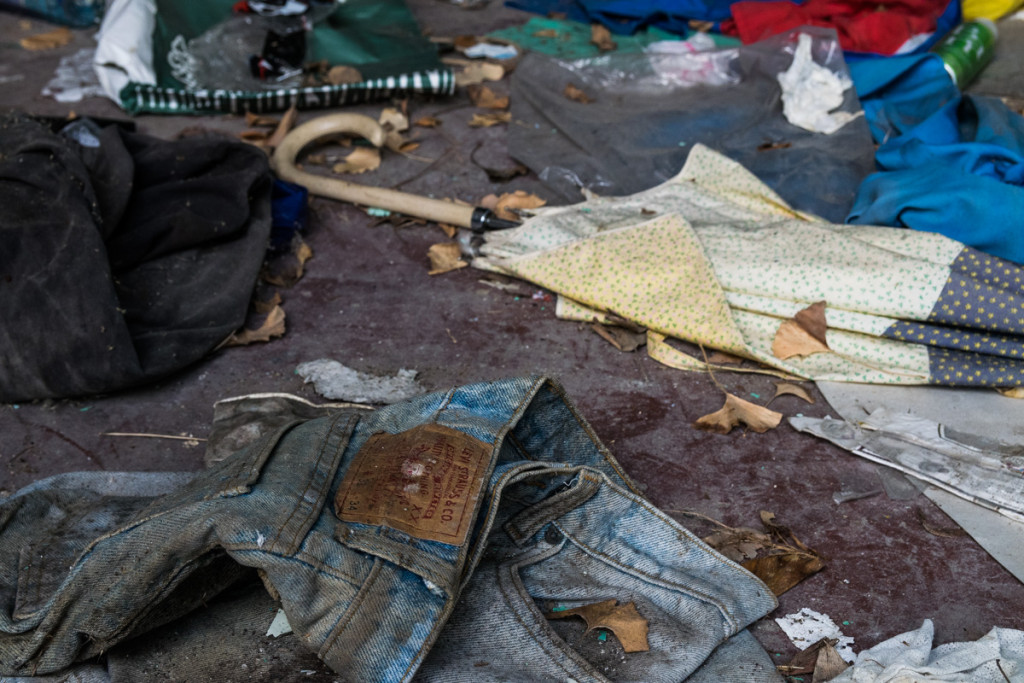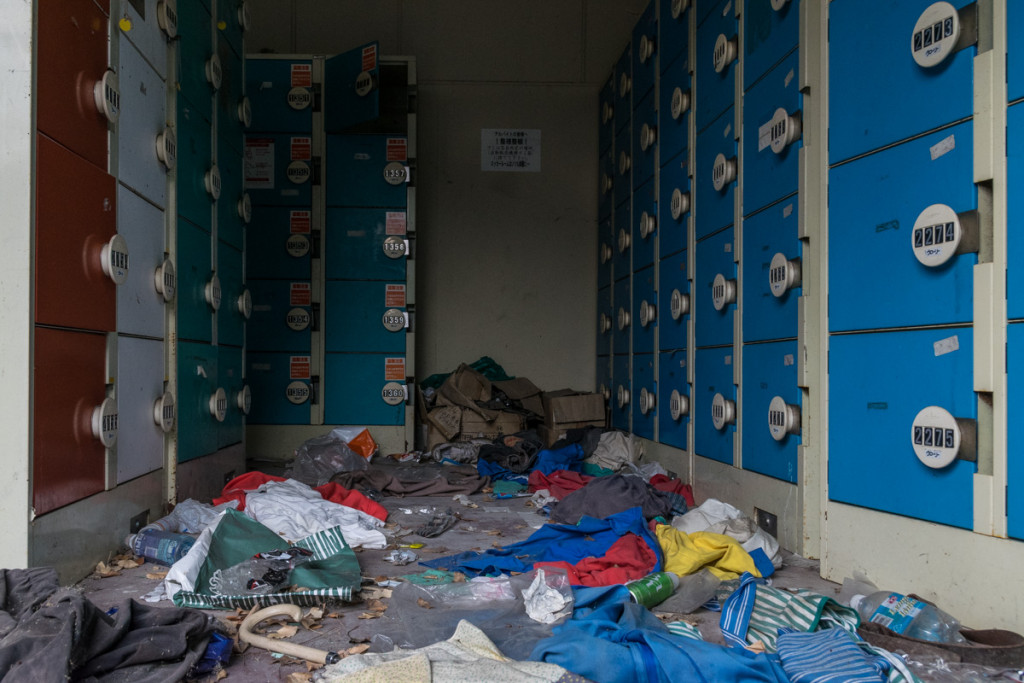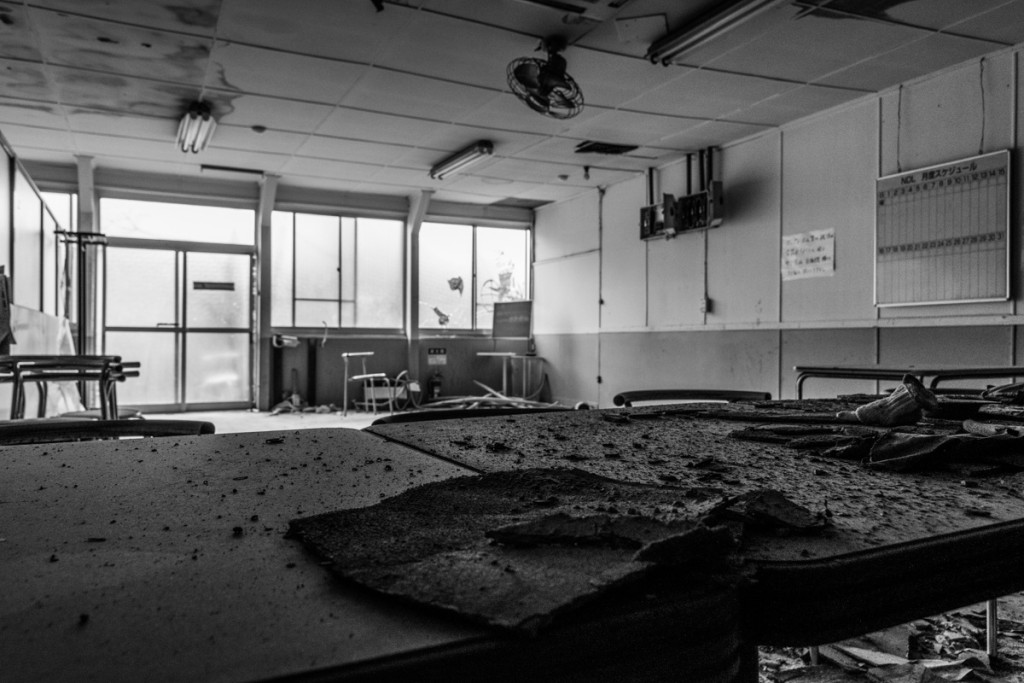 Eventually we found our way to the main entrance. Once you see the castle and the Main Street with all its shops, it becomes evident that this park is a knockoff of Disneyland.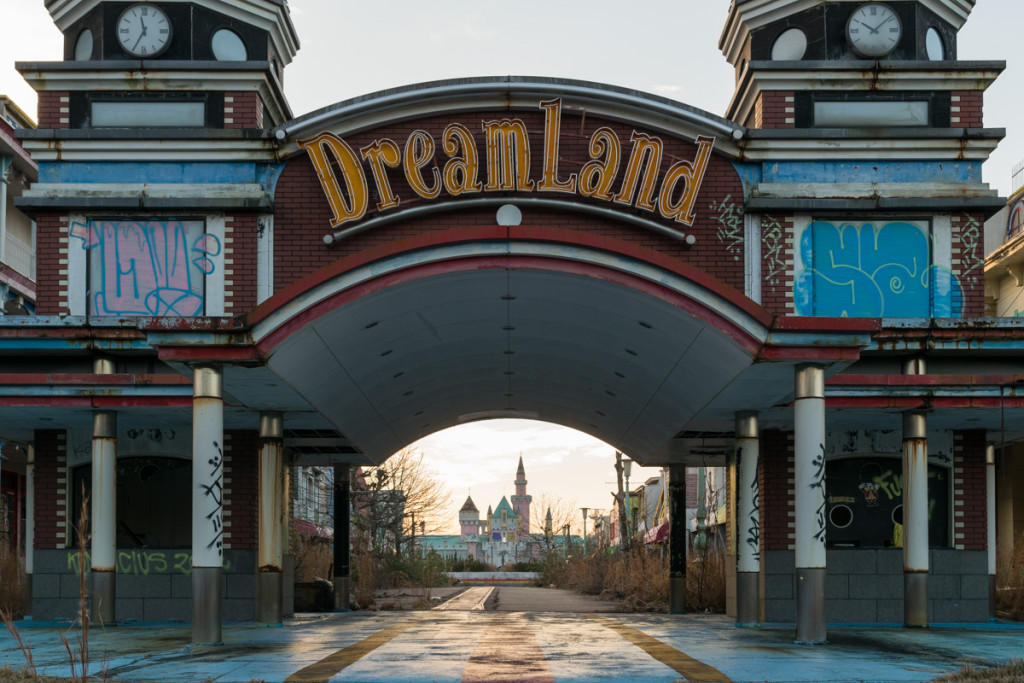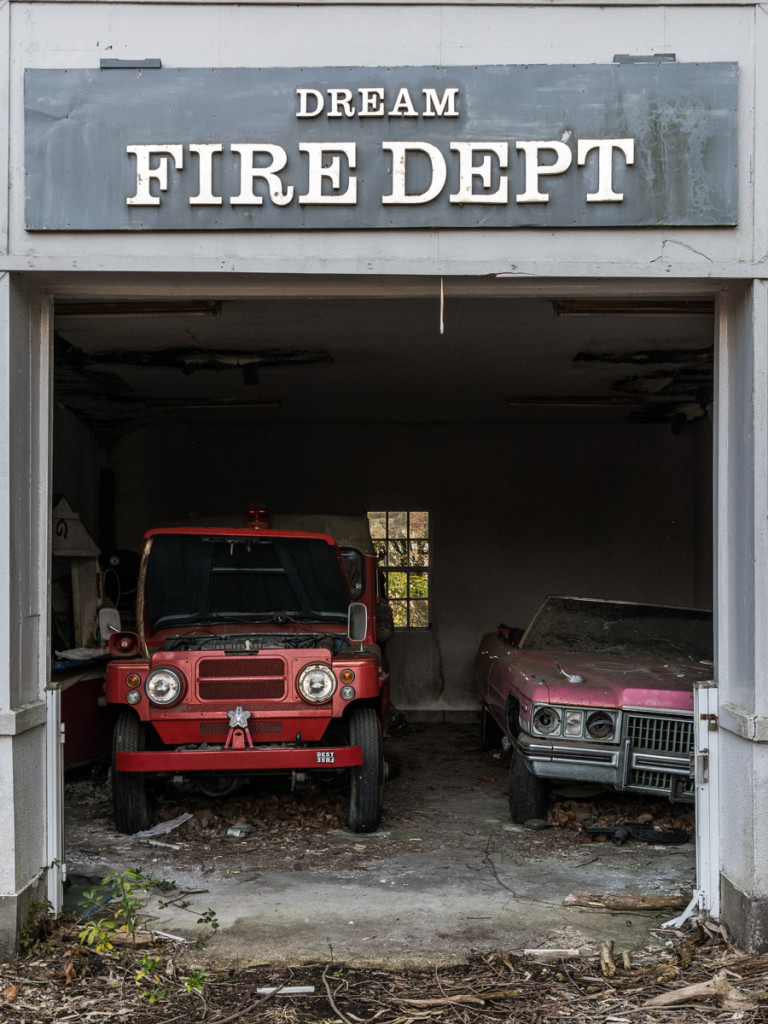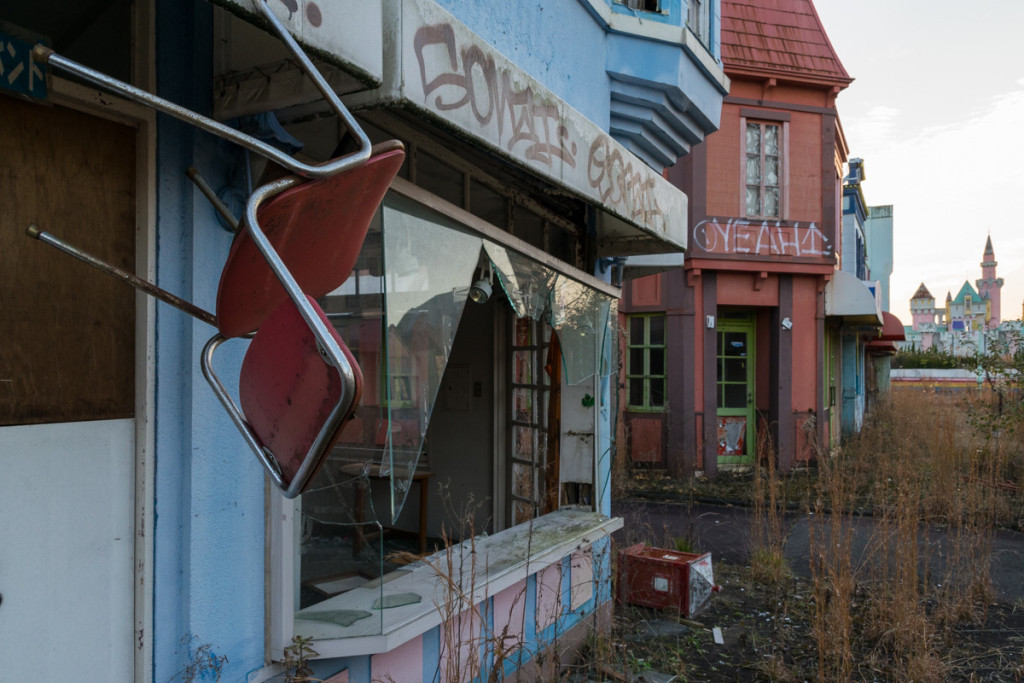 From looking at pictures online, I knew I wanted to climb up the roller coasters. This is something you only get to do in abandoned amusement parks, and I was pretty excited about this. The first one we tried was the steel roller coaster with a funny name: "Screw Coaster".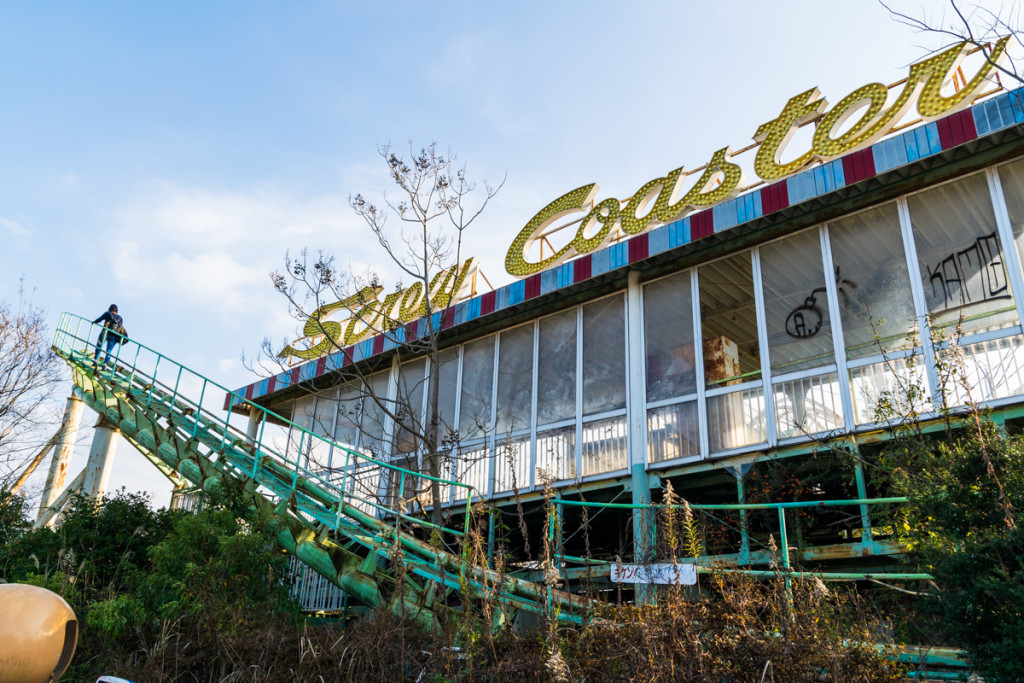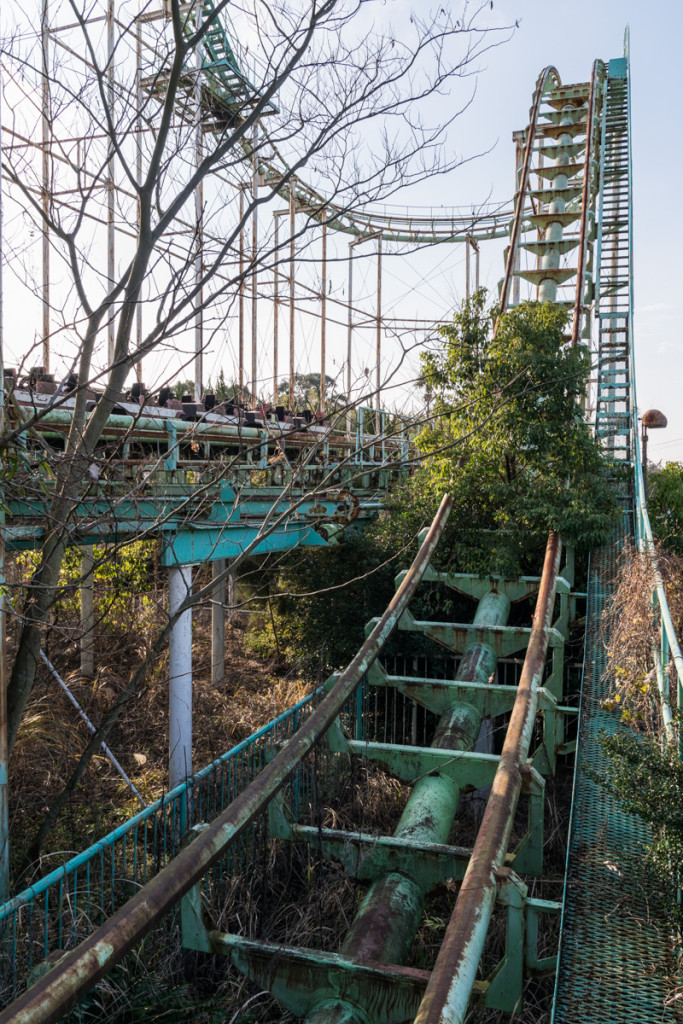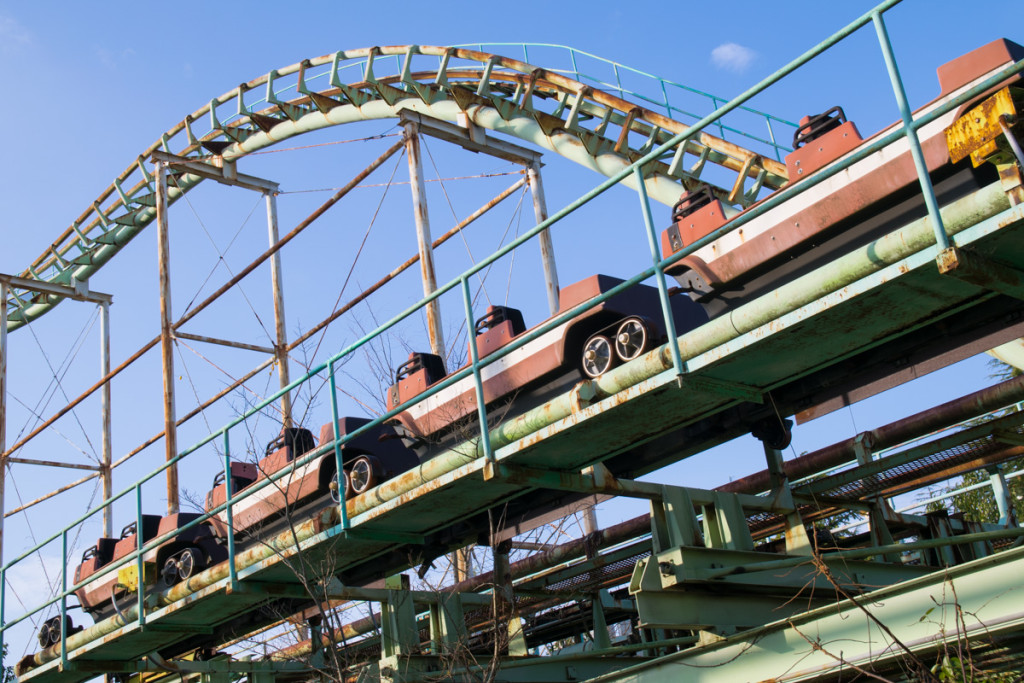 We then explored the other rides, including a haunted house.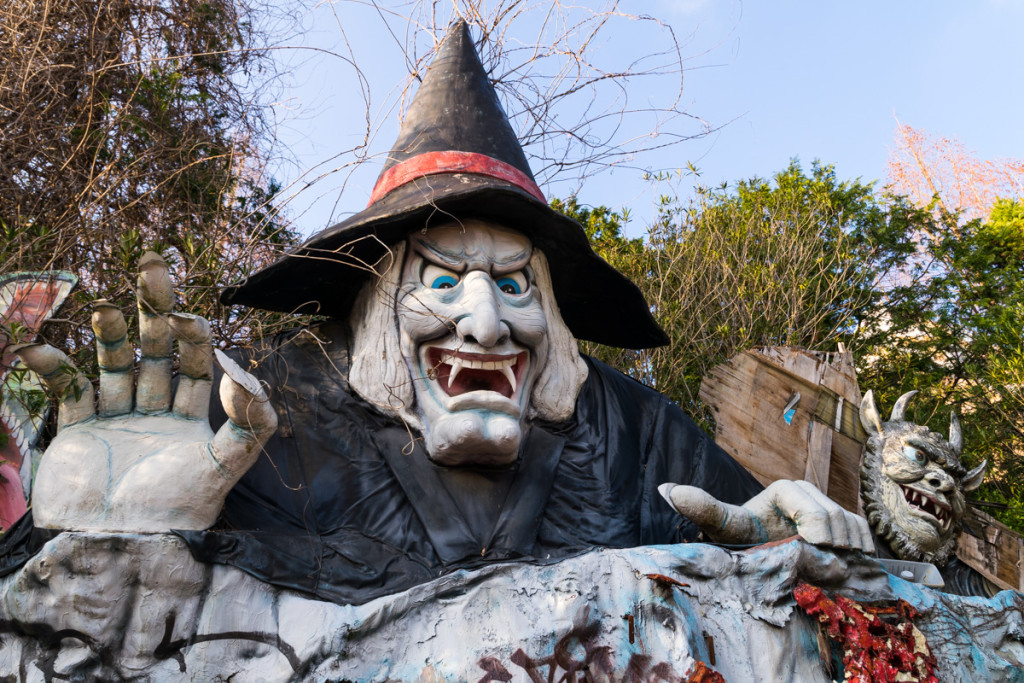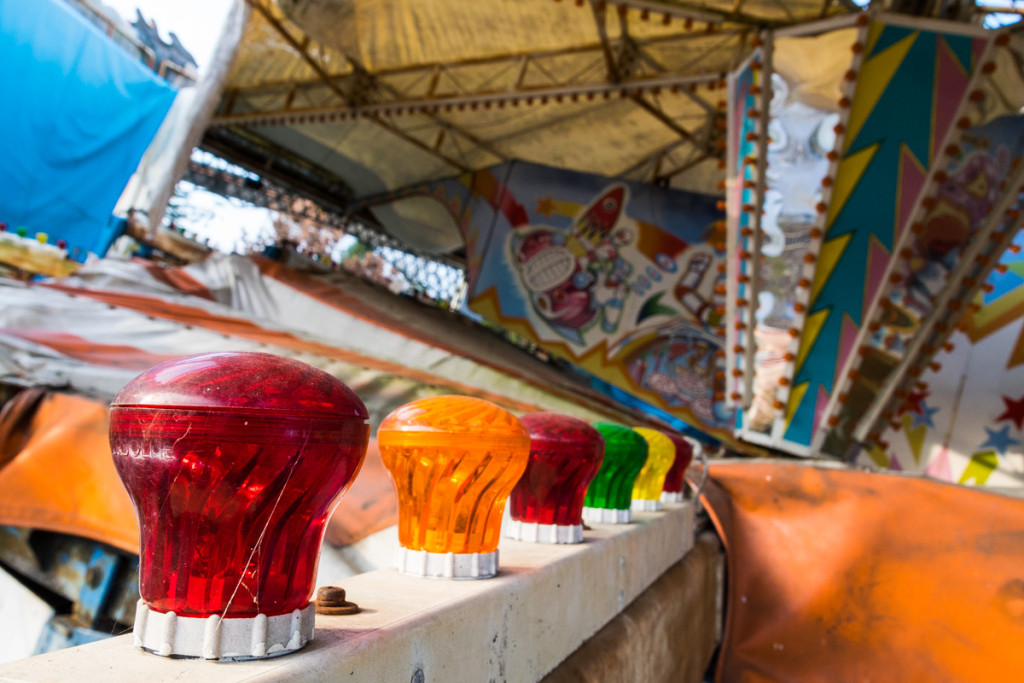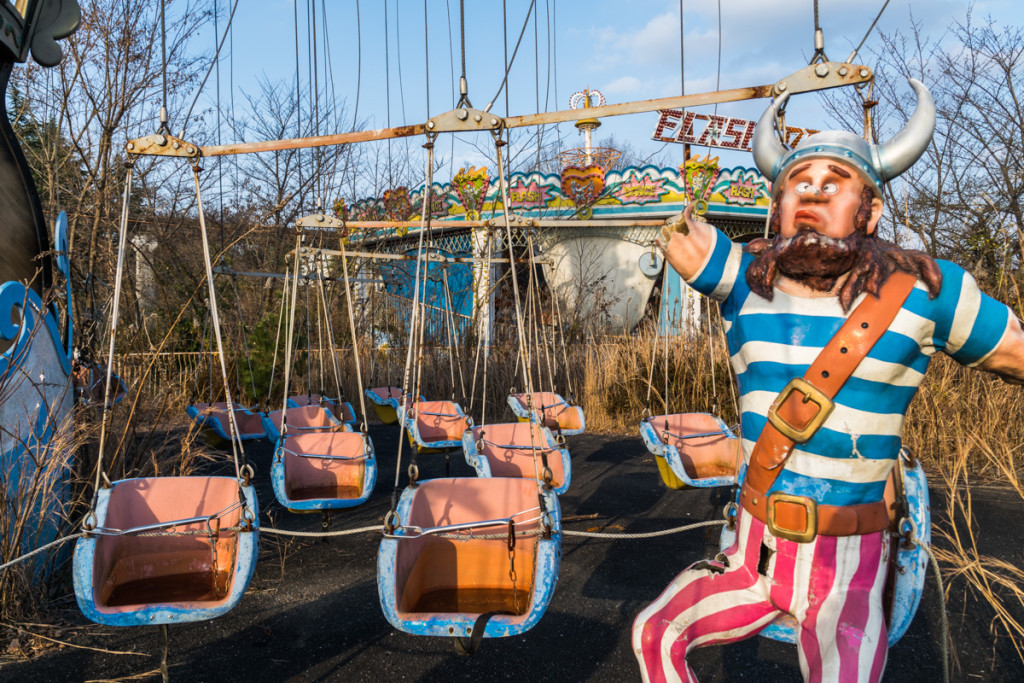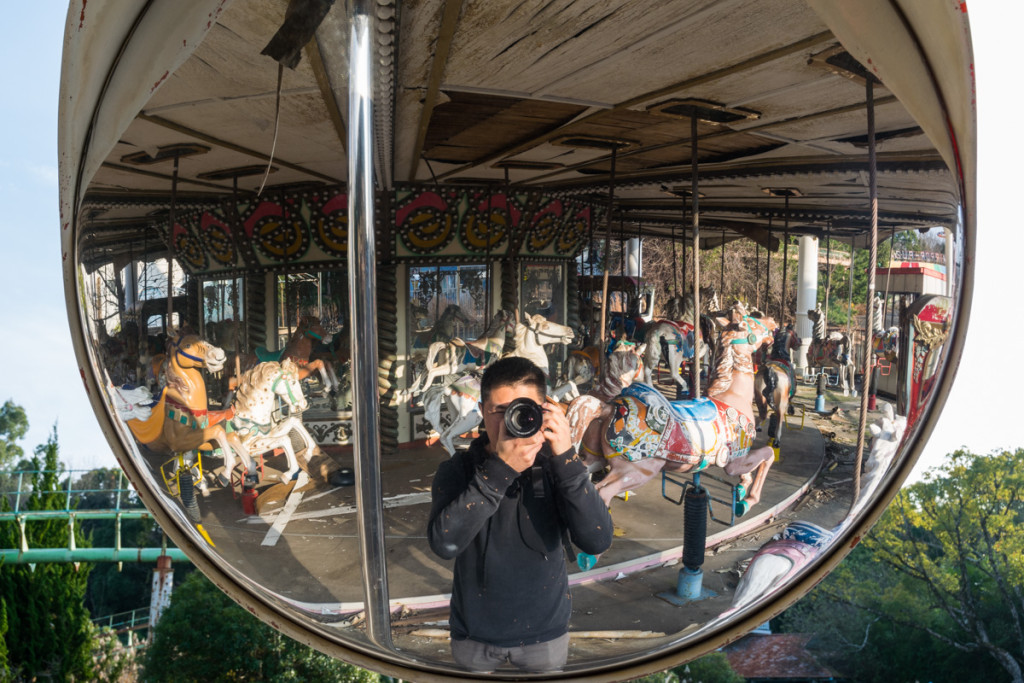 Eventually we found a monorail station, and the train made for a nice spot for a snack.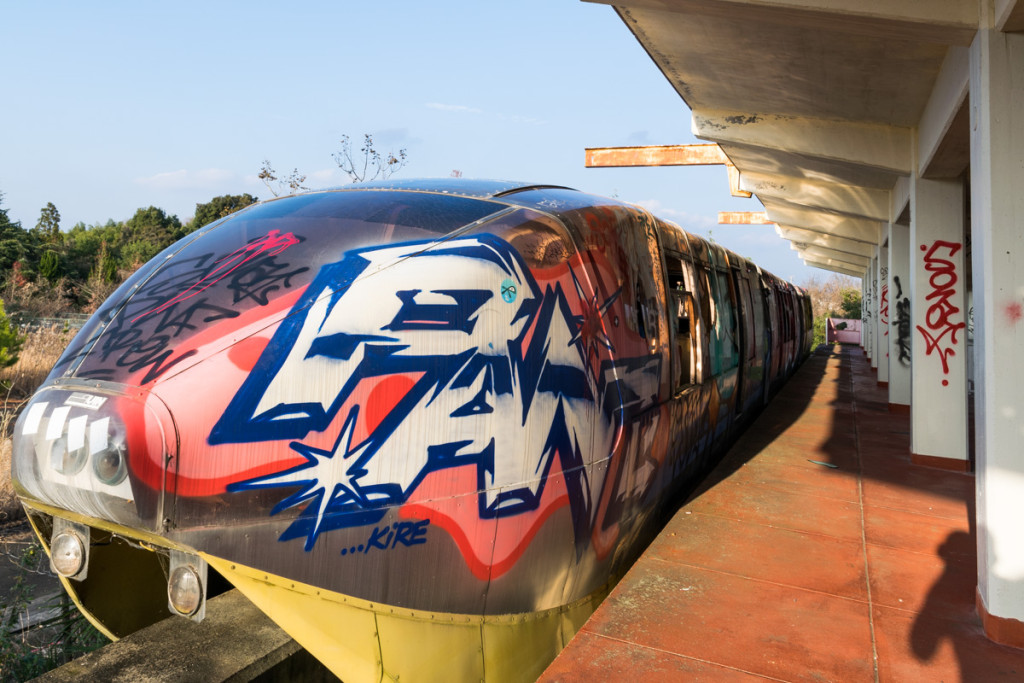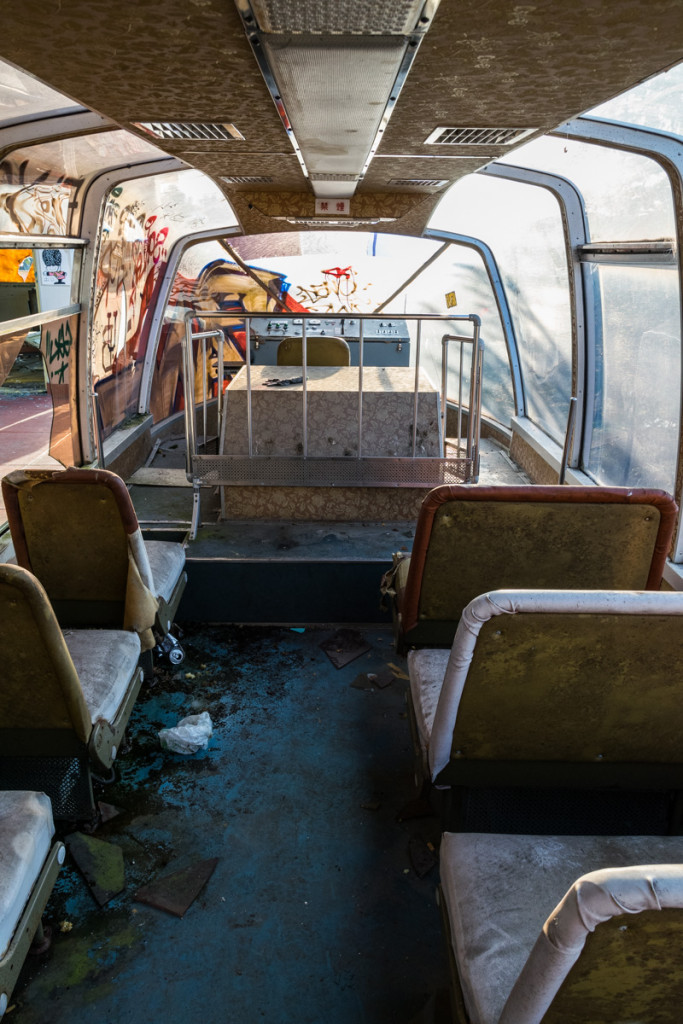 We left the wooden coaster for last. Since we wanted to climb to the top of it, and because of how exposed we would be (it would be very easy for security guards to see us), we decided that we would then leave the park right away to avoid being caught. The views from the top were spectacular. Not only could you see the entire park, but also the city of Nara and all the surrounding mountains.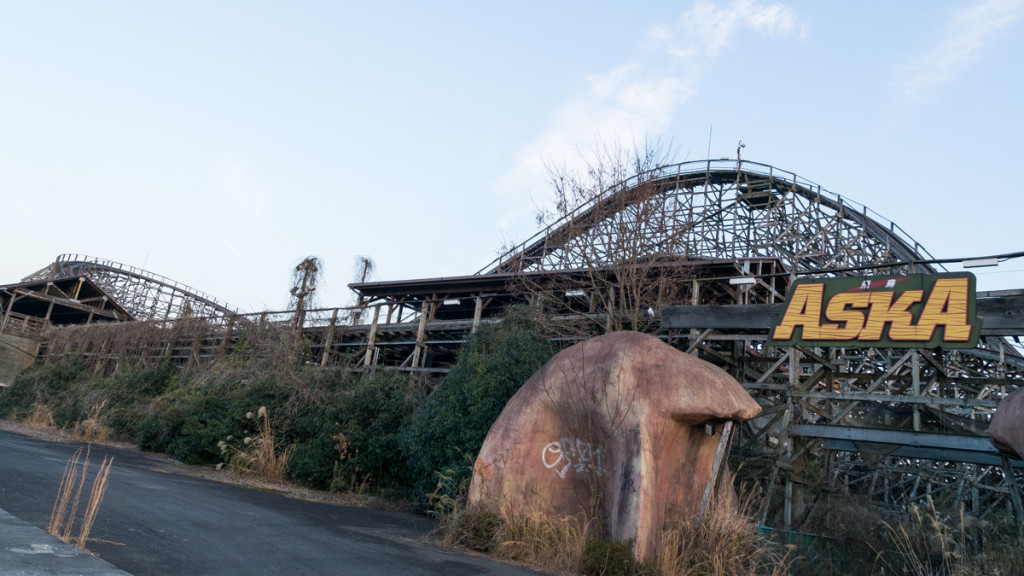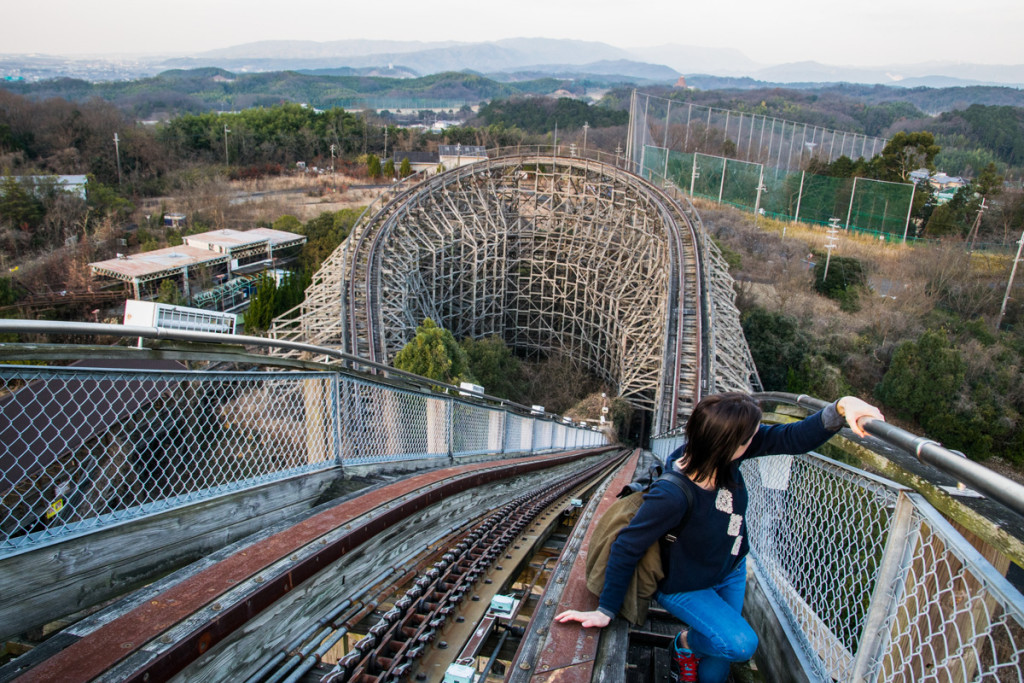 Even though our plan was to head straight to the exit, we couldn't help but explorer a couple of other places before leaving. There was just so much to see, I could have spent days exploring.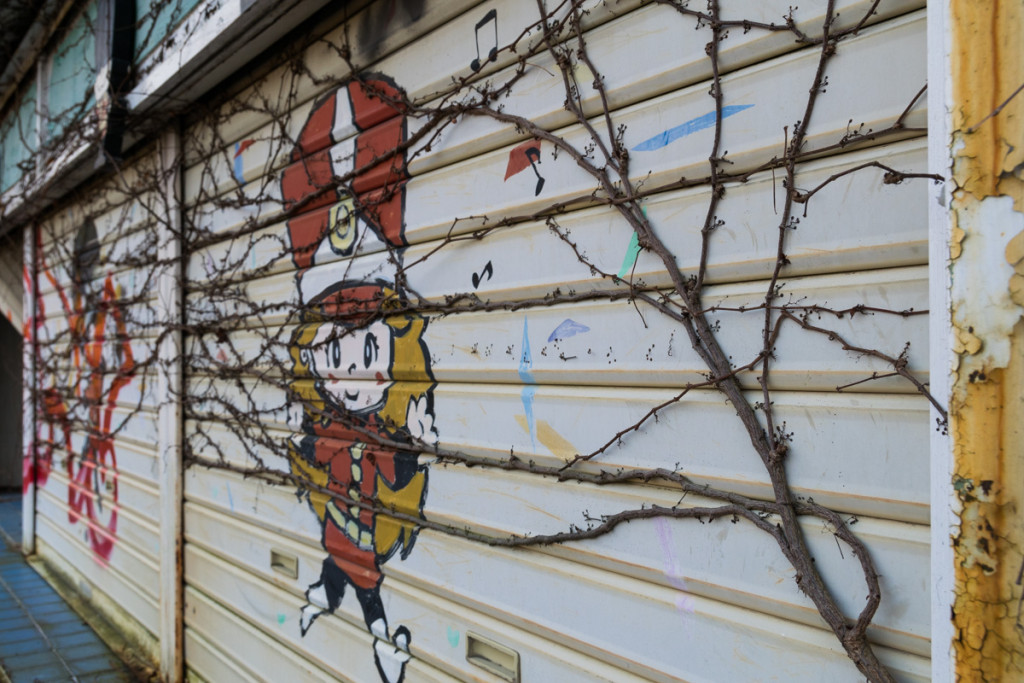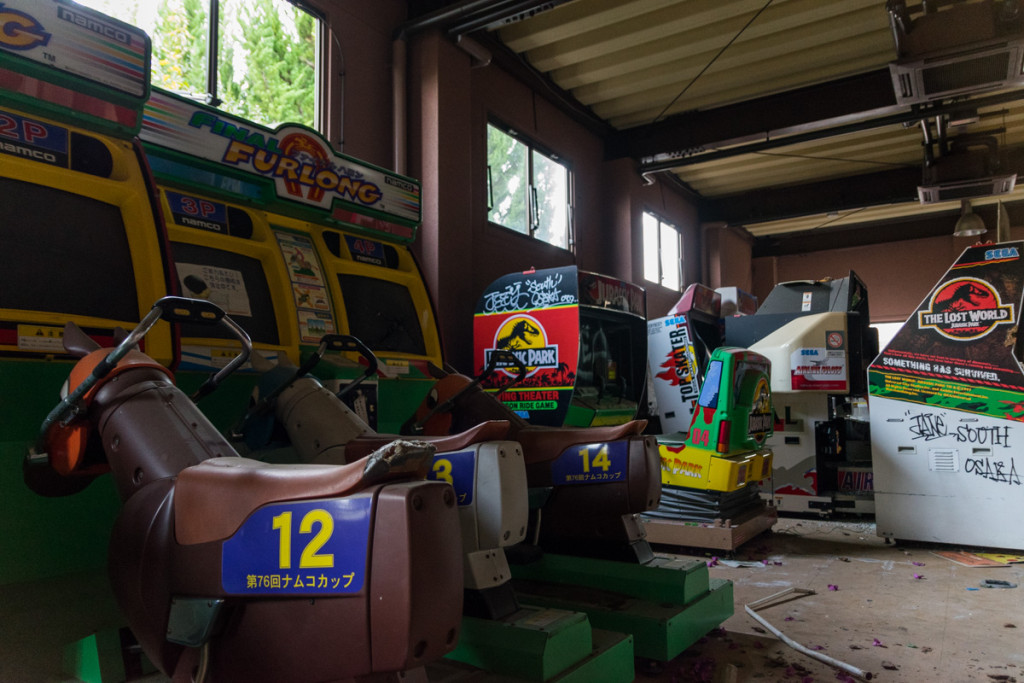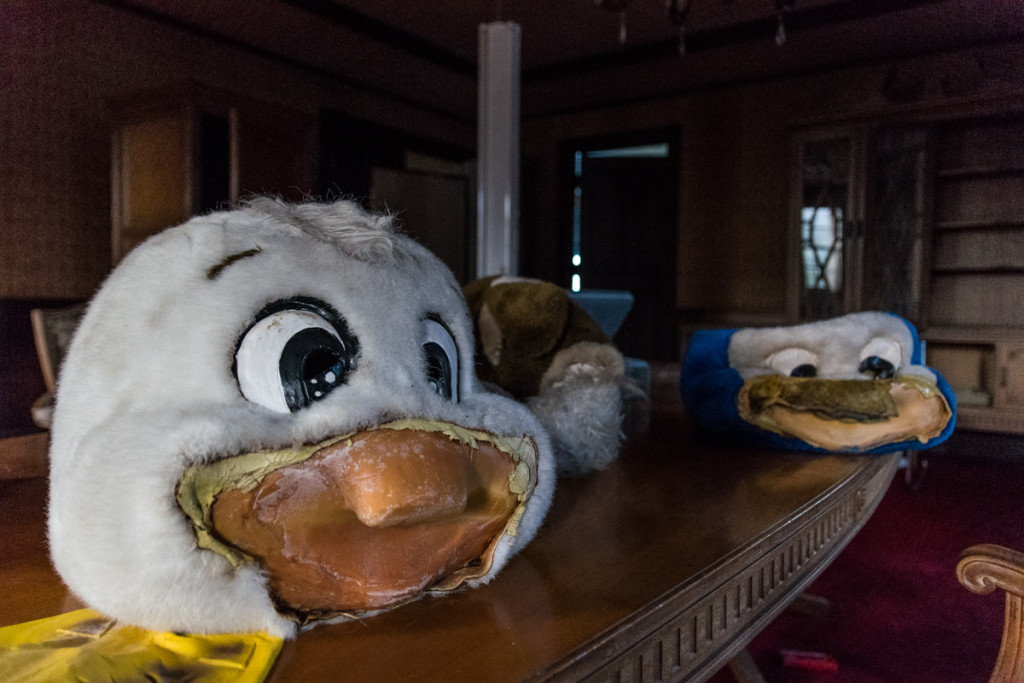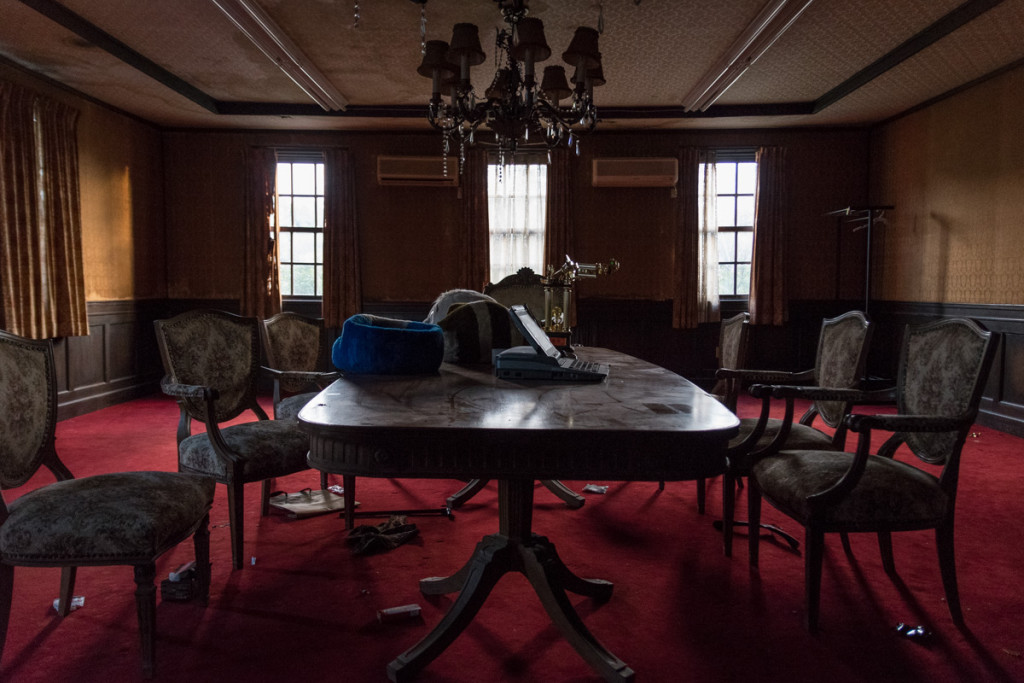 This ended up being one of the most interesting places I've visited in my life. The fact that we didn't see anybody else in the park just made the experience so much better.