Flying from Dubai after a long layover at Doha, Qatar, Philllip, Victor, and I arrived at Djibouti City a bit past midnight. It was my first time going to Africa, but both of them had visited the continent multiple times before.
The airport was tiny and getting the visa on arrival was a bit hectic. We first stood in line at the immigration counter, where they asked me for the completed form that was handed to me during the flight. They also wanted the boarding pass. For what? I don't know, since it was obvious in which plane i had arrived (there was only one plane on the tarmac). They then asked me for the boarding pass of my earlier connecting flight (Dubai to Doha). Once again, for what purpose I don't know. Then they gave my passport to some man standing at the back, who had a whole stack of passports in his hand. They then sent me to another office where they issued the visas and stamped the passports, but the other man still had the passports in his hand. After a while he finally decided to drop them off at the issuing place, and my passport was finally processed.
As we left the airport, it was time to haggle for taxis. The first guy said 35 USD, which we knew was a total rip-off. The next one said 25 USD and we declined, since we knew it was around 10 USD during the day, and maybe a bit more at night. After a while we finally found a guy who would take us for 15 USD.
Driving into the city, I saw a lot of people on the streets even though it was close to 1 am. Many people sleeping on the sidewalks too. It was hot and humid, quite a contrast to the dry weather in the Arabian Gulf.
We arrived at the hotel for which we had made a reservation by phone the previous day. They told us that there were no rooms available. The taxi then took us to another hotel, and it was the same story: no rooms. Apparently there were lots of refugees from Yemen and it was hard to find rooms all over the city. They were kind enough though to call a bunch of other places, and finally was able to find something for us at Hotel Dar Es Salam. The taxi driver took us there and we were given a 5-bed room for 85 USD. We accepted since he had no other option. We offered the driver 20 USD instead of the 15 since he did wait for us a little bit and drove us a few extra blocks, but he refused and wanted 30 USD. We tried to haggle but he wouldn't go below 25. Kind of messed up and split three ways it's not much more, but it's the principle of it.
The room was very very "basic". The bed frames were terrible and the mattresses were just thin layers of foam, but at least the sheets were clean. There was only one power outlet, the toilet had no toiletries (and no toilet paper), and the air conditioning didn't cool much either. But we were just glad to have a place to sleep.
The following day we ventured into the downtown area to look for tour agencies and a better and cheaper hotel. The streets were hectic but we felt pretty safe. Some locals would say "hi" or "welcome". To me and Victor, they would say "ni hao" and "konichiwa" (hello in Chinese and Japanese). The heat and humidity were brutal.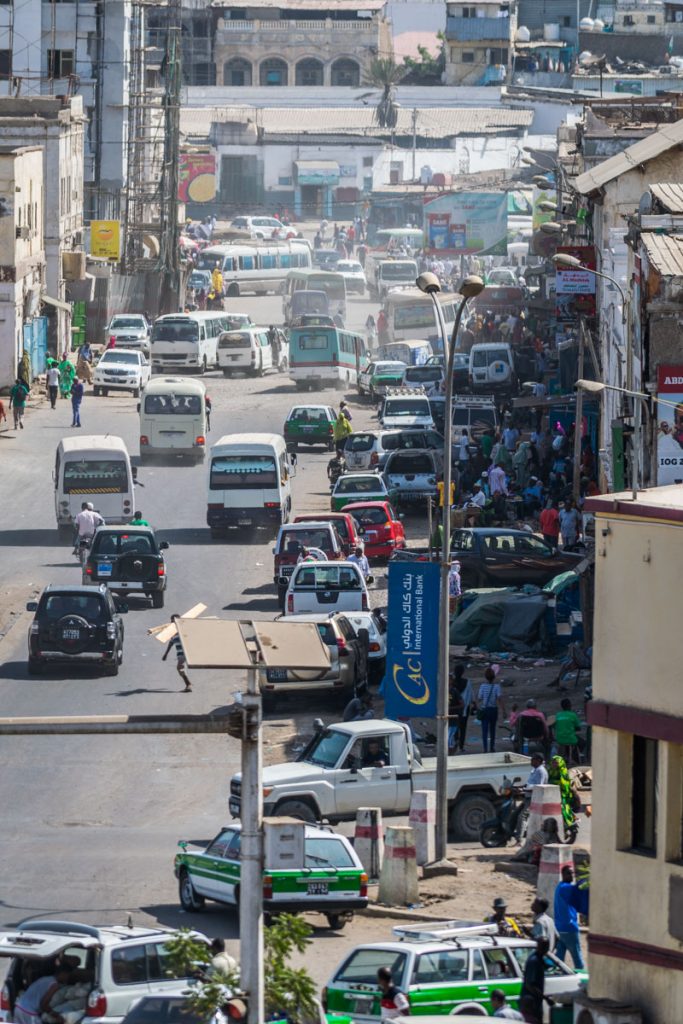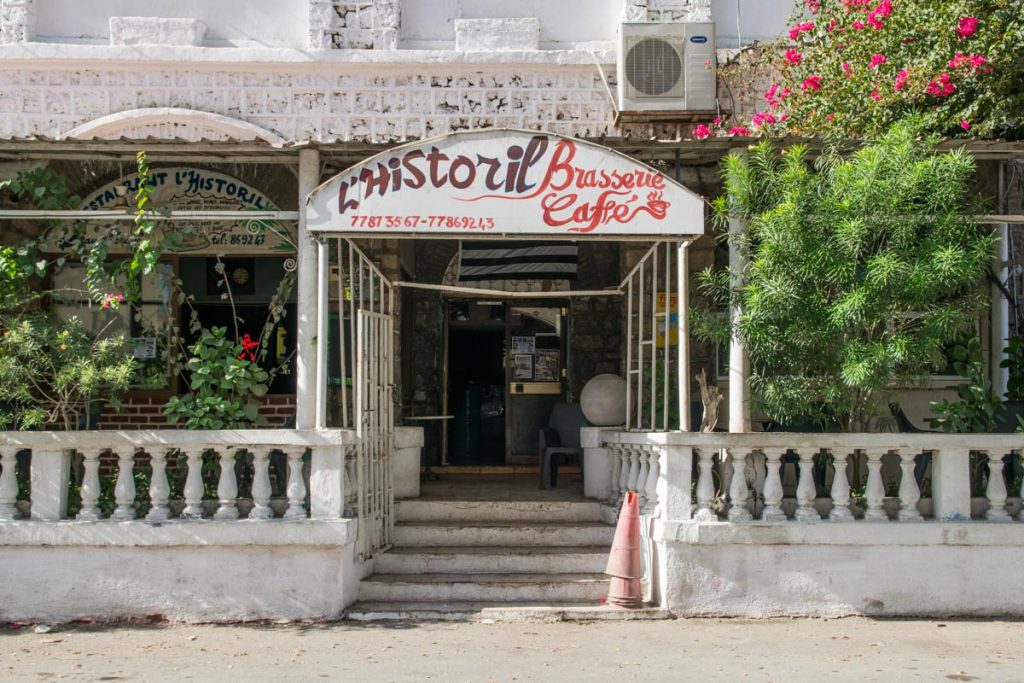 After trying unsuccessfully at a few places, we found a helpful tour company that offered a day trip to Lac (Lake) Assal for 360 USD. Djibouti is not a country set up for easy and cheap tourism, so hiring a car to go places is extremely expensive. We had come all the way here so we decided to go for it. The agency was also able to find us a much nicer hotel next door. It wasn't cheap at 115 USD per night, but it was a much better than where we had stayed the previous night.
We spent the rest of the day walking around town. I had learned a lot about photography from Phillip, as it was him who pushed me to buy my first DSLR camera three years before. I was looking forward to this trip with him to see how he approaches strangers and what kind of photos he takes. We walked around the market and started asking random photogenic locals for pictures. We also bought a bag of khat, a mild stimulant plant leaf that every man seems to be chewing in the country. The locals were amazed to see us try it, and many of them invited us to sit down and chat with them. Few spoke English, but French is one of the official languages, and Phillip can speak a little of that. I found this whole experience very rewarding. I had read about how much of a shithole Djibouti City was, but I felt pretty safe walking around with my camera in my hand, and while there were a few people who were begging for money, the large majority were either very friendly, or indifferent towards us.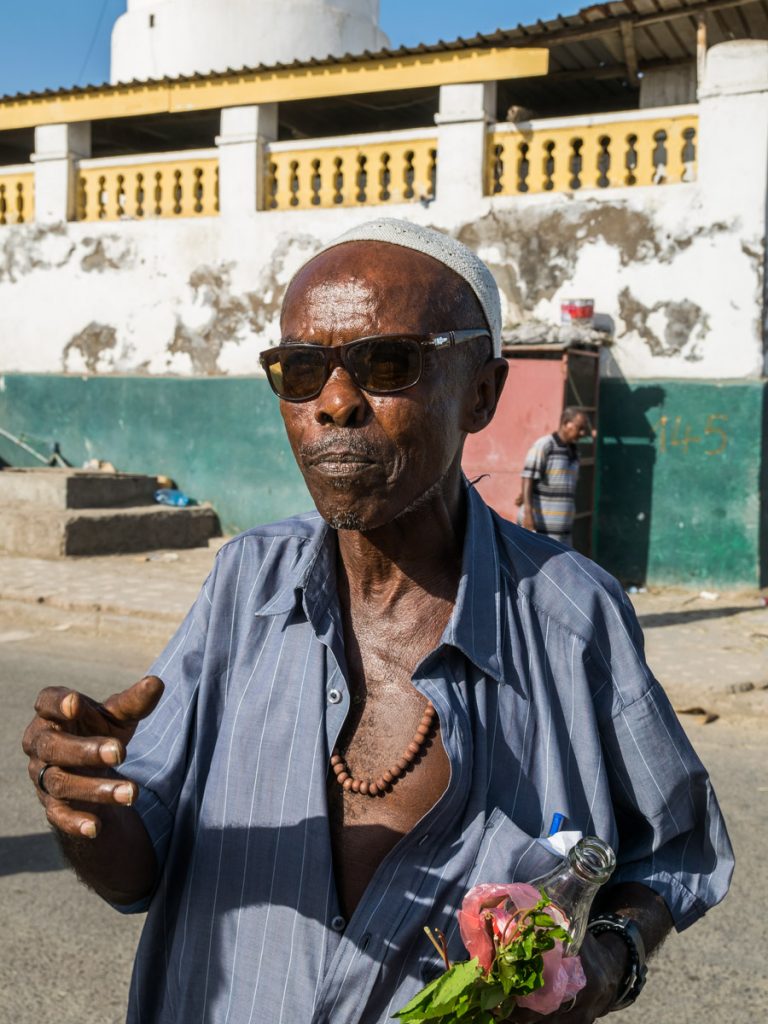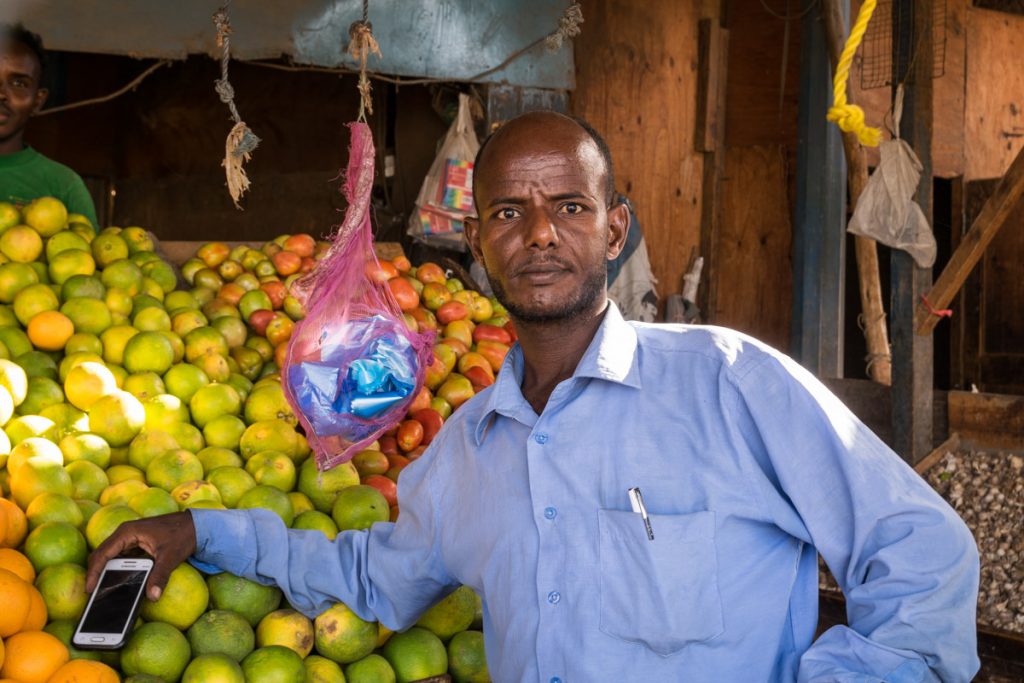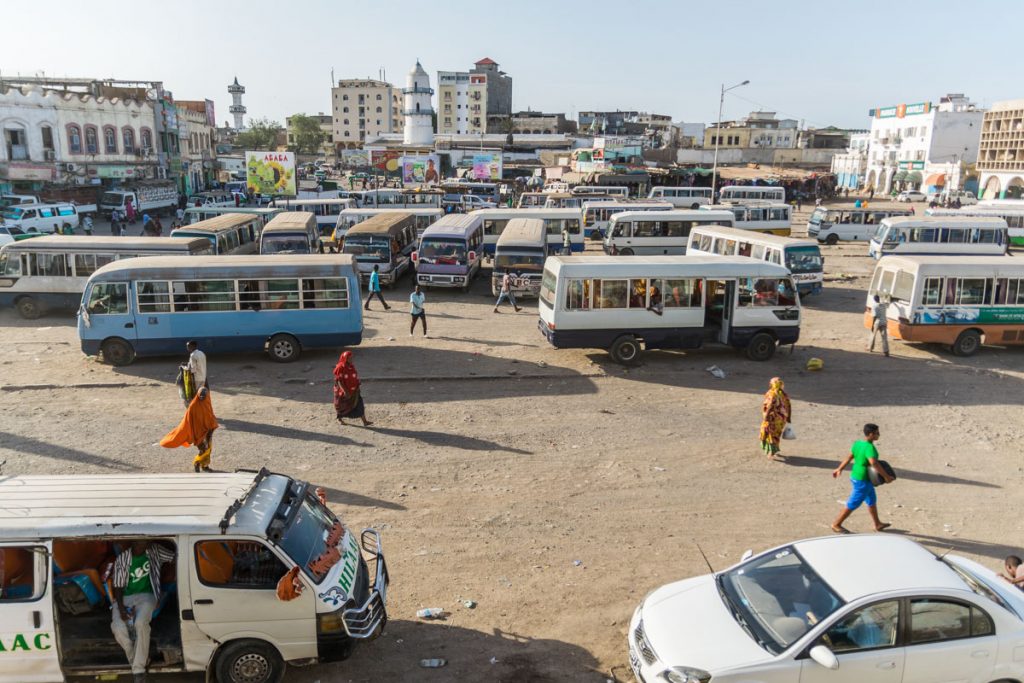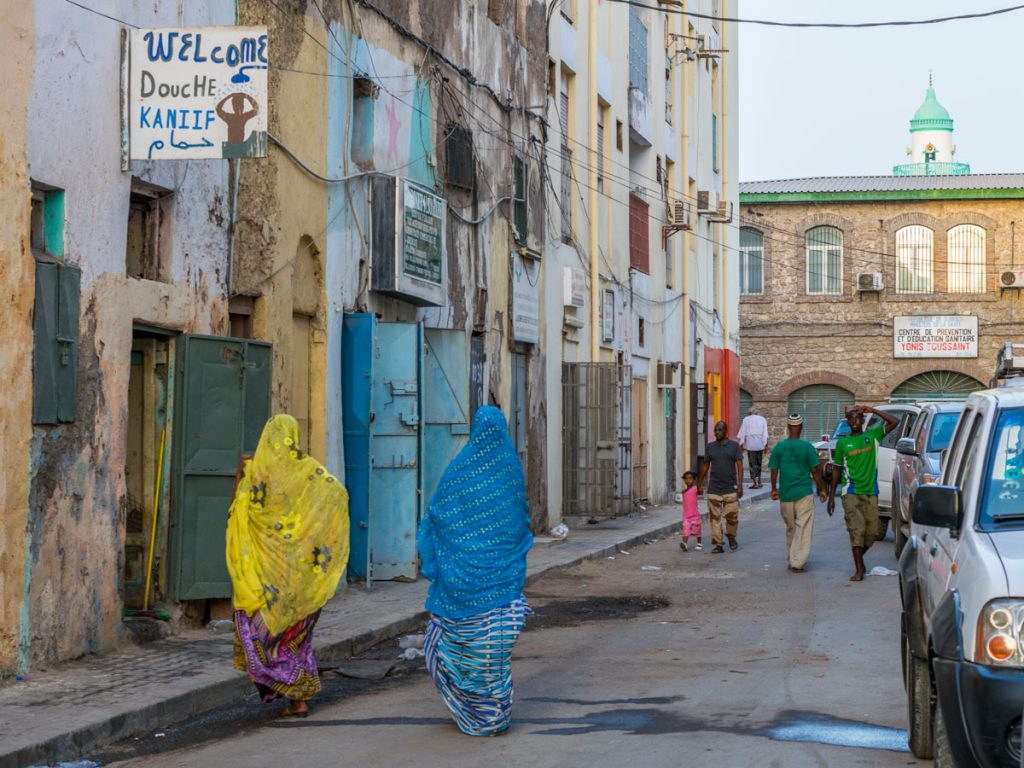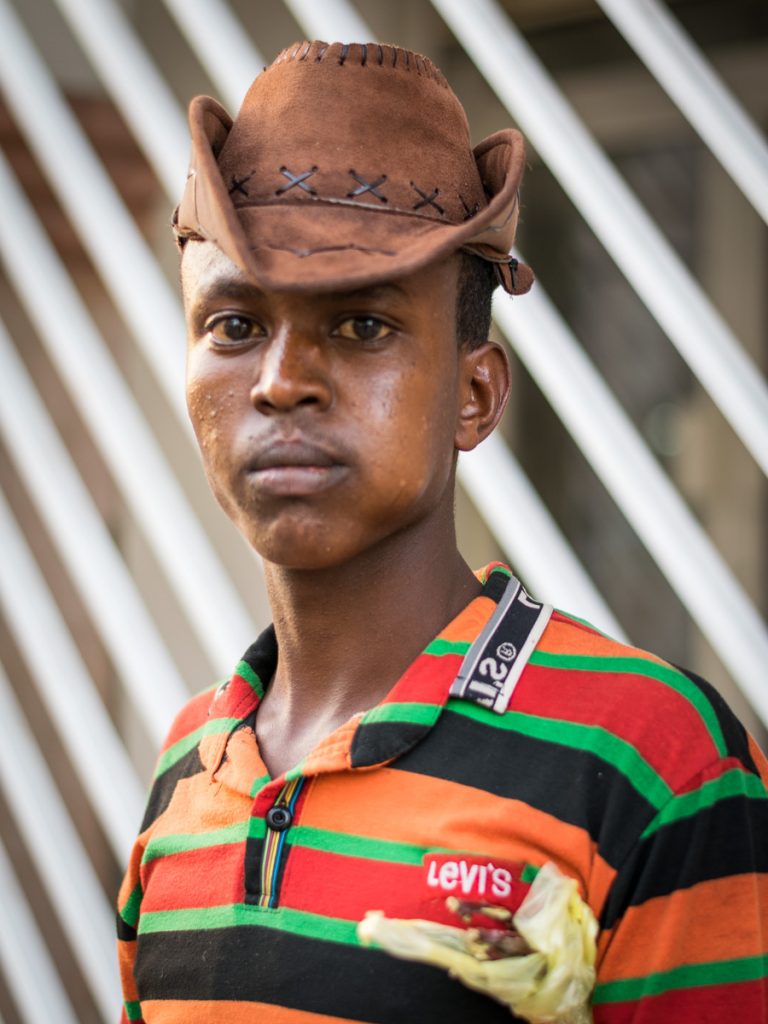 The food is a mix of Middle Eastern and French. As an example, a shawarma is made with French bread. Alcohol is available in a few places, but it's pretty pricey.
At 6am the following day, we boarded a Toyota Land Cruiser and made our way to Lac Assal. The road for 90% of the way was paved and in good condition, but it's only a 2-lane road and it is used by a lot of trucks transporting goods to and from Ethiopia. It took about two hours to cover 115 km. There's a few villages on the way there, but the landscape is very barren. I don't know how people can survive in places like this, as it is extremely hot and dry due to the punishing sun. There are no river or water streams around, so nothing grows there except a few bushes and some inedible plants. People live in huts made of stones, or in tents.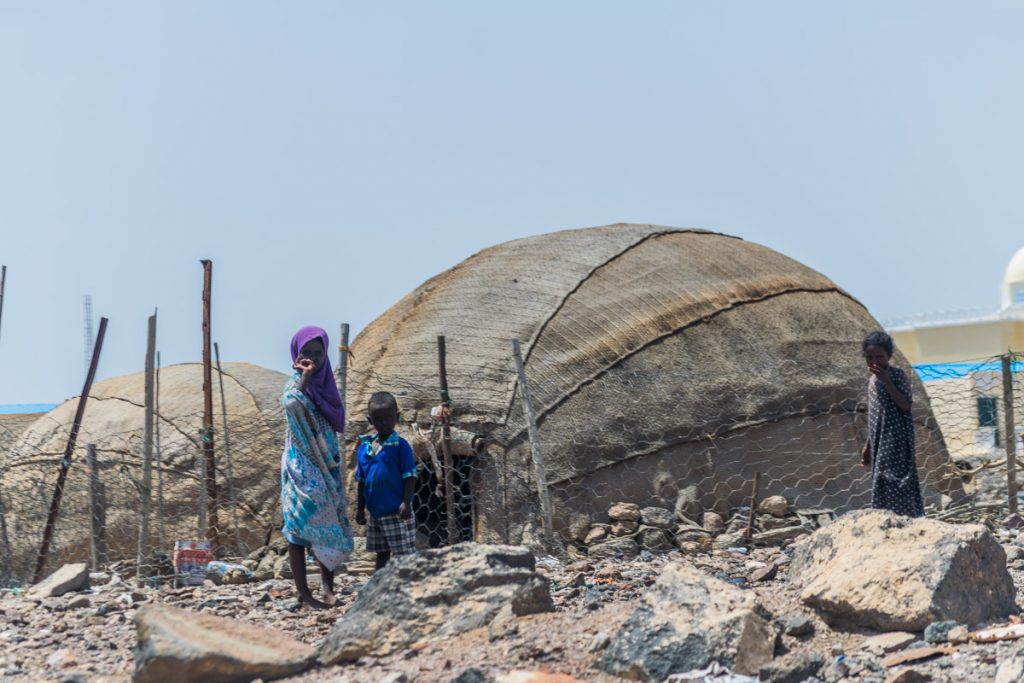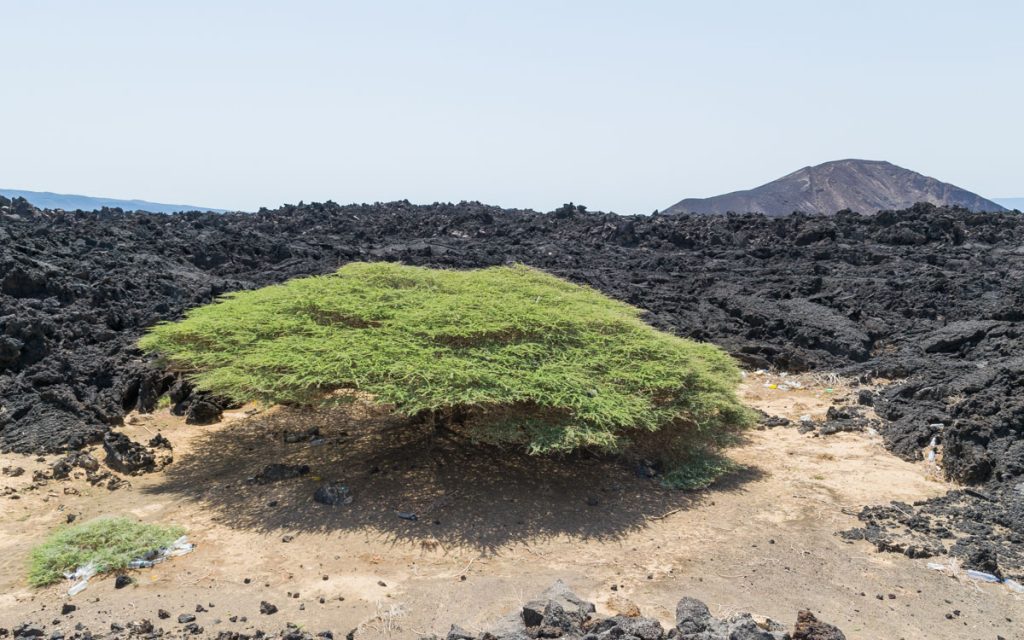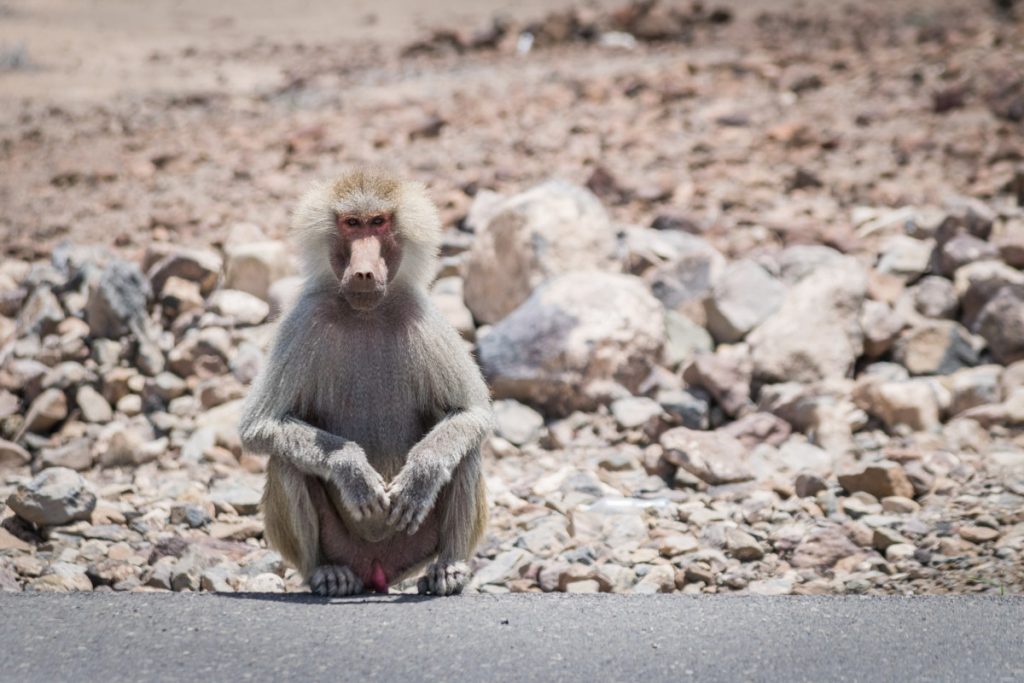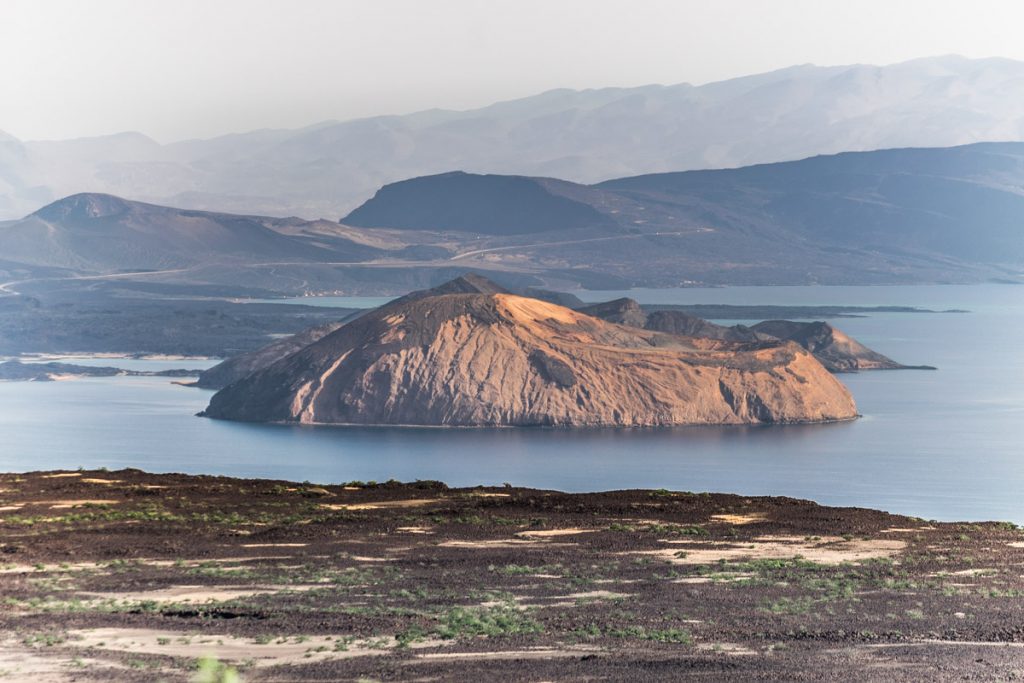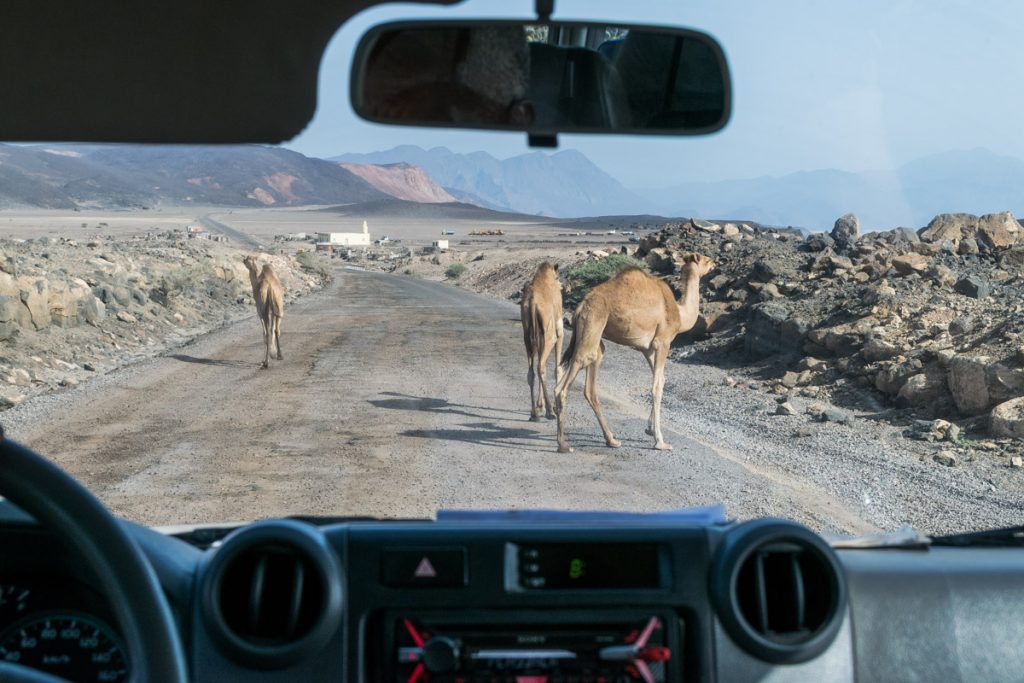 Lac Assal is known to be the saltiest lake in the world. At 155 meters below sea level, it is also the lowest point in Africa. It is a nice place to visit, but definitely not worth 360 USD, even if split three-way. Aside from a few nice vantage points, there was not much else to see.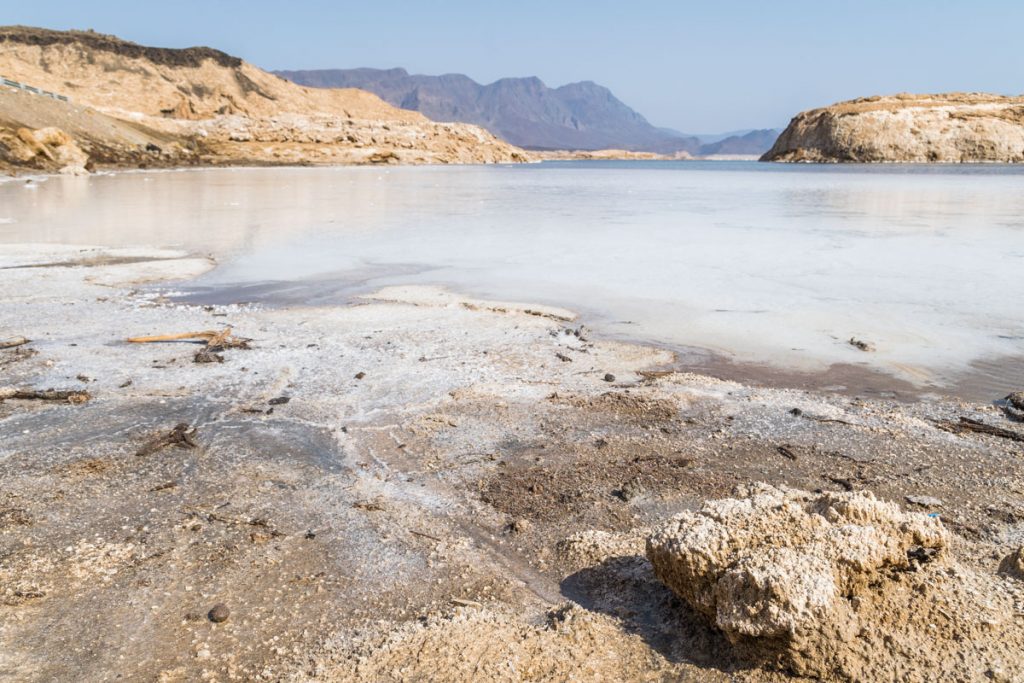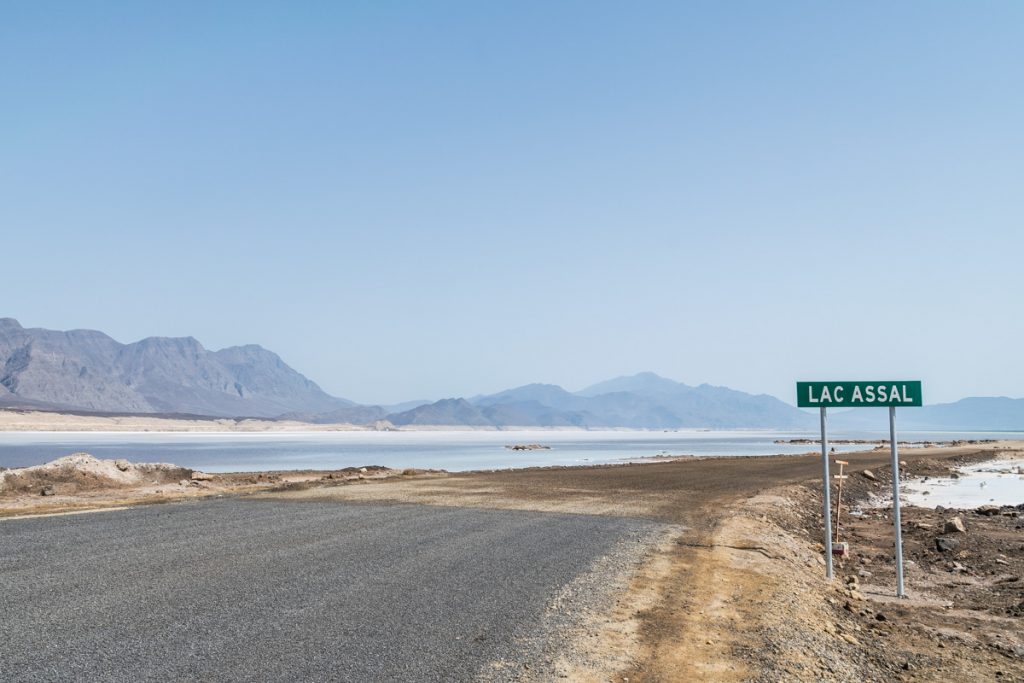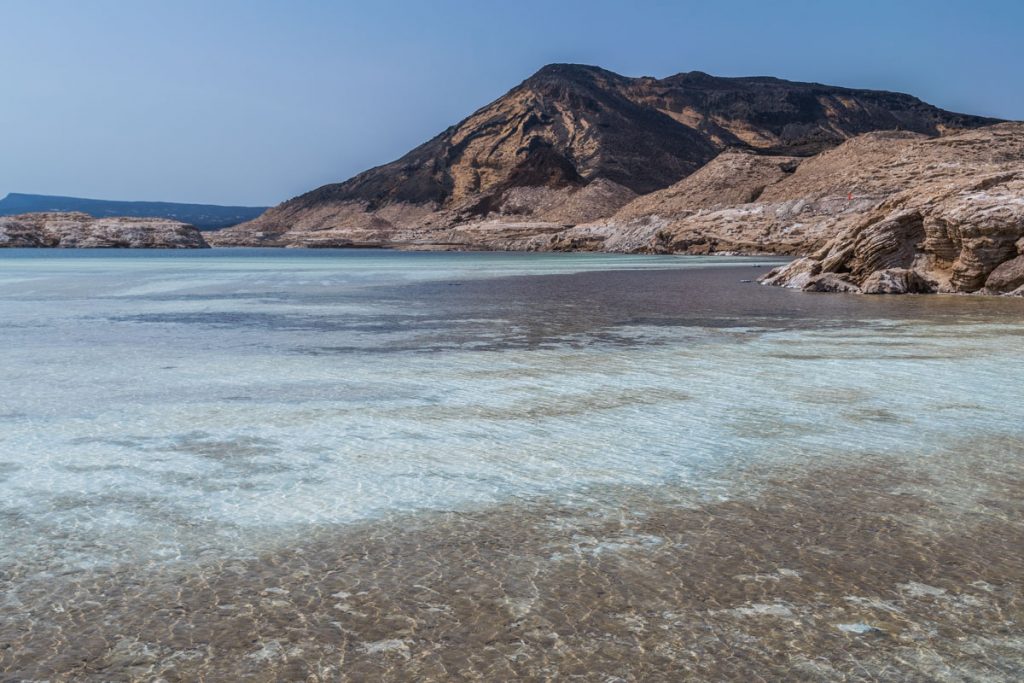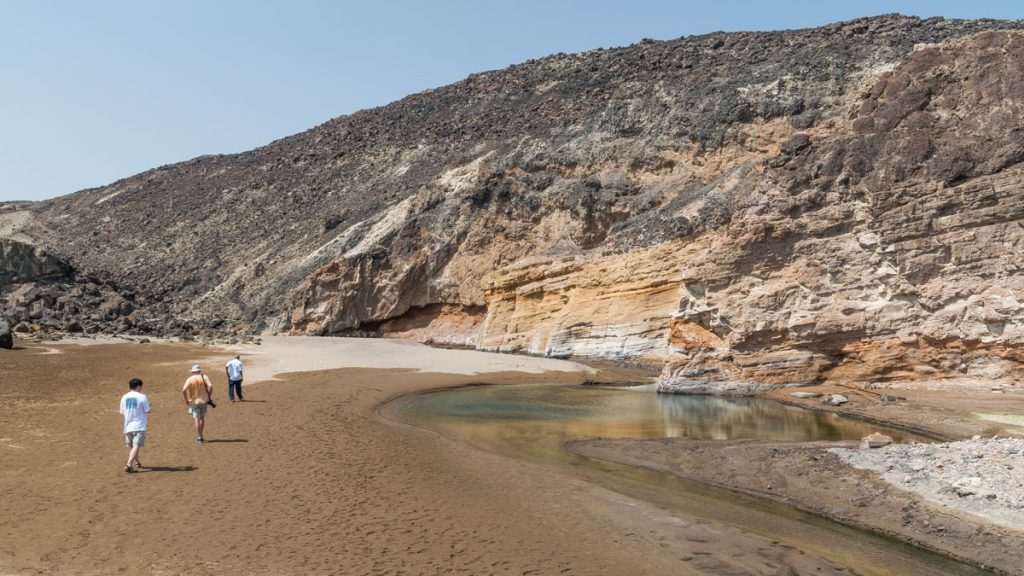 The day after visiting the lake, we boarded a plane to Hargeisa, Somaliland. It was a short and expensive visit ($352 for 3 nights per person, not including flights), but I was happy to have had my first introduction to Africa in Djibouti.
On the way to the airport we took one last taxi ride. It only cost us 6 USD. We had finally found a driver who didn't try to rip us off.