After visiting the caves of Laas Geel, we returned to the highway and headed northeast towards Berbera, stopping for lunch on the way there. Our driver ordered goat meat and rice for us. As for himself and the armed escort, they got the same but with much less meat and much more rice. I think the amount of meat I got is a luxury that not many locals can afford everyday.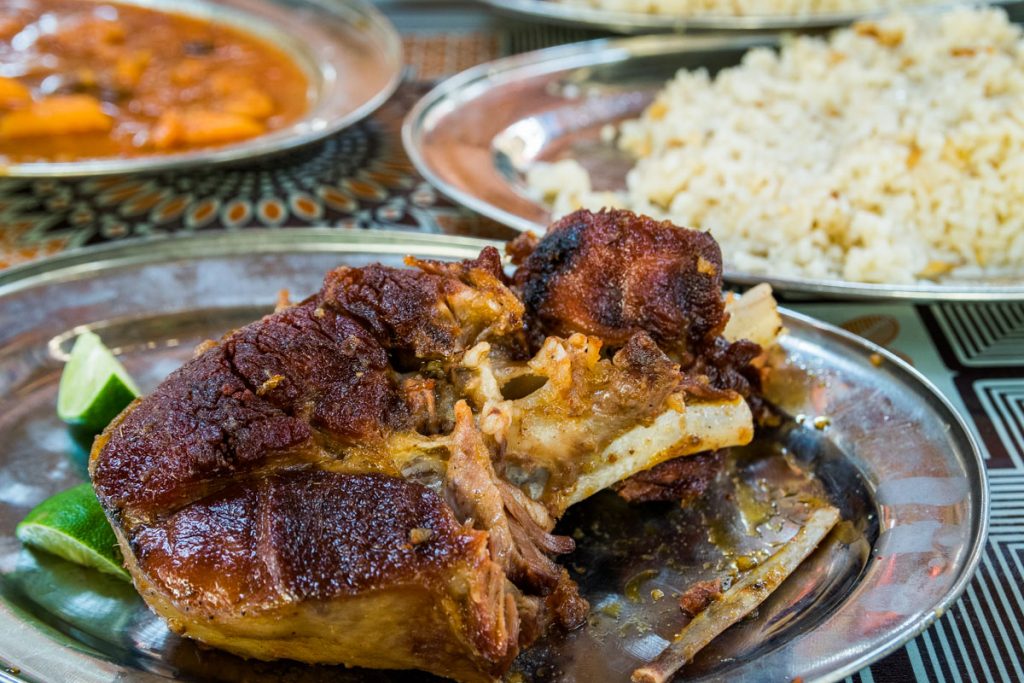 Back on the road, the temperature got progressively hotter the closer we got to the coast. While the heat is tolerable in Hargeisa, it is really suffocating in Berbera. The first thing we did after arriving was to look for a hotel. The first one we checked out was terrible, run down, and not clean. We then found another hotel that was much nicer and had air conditioning (although it only operated from 9pm to 6am). We were happy to stay there.
After dropping off our stuff in the room, we hopped back into the car and checked out the nearby beach. There was a sort of resort with mostly young locals. While Victor went into the water, Phillip and I got a coffee at the bar. It is a very generic beach, but it's the best they got in the country.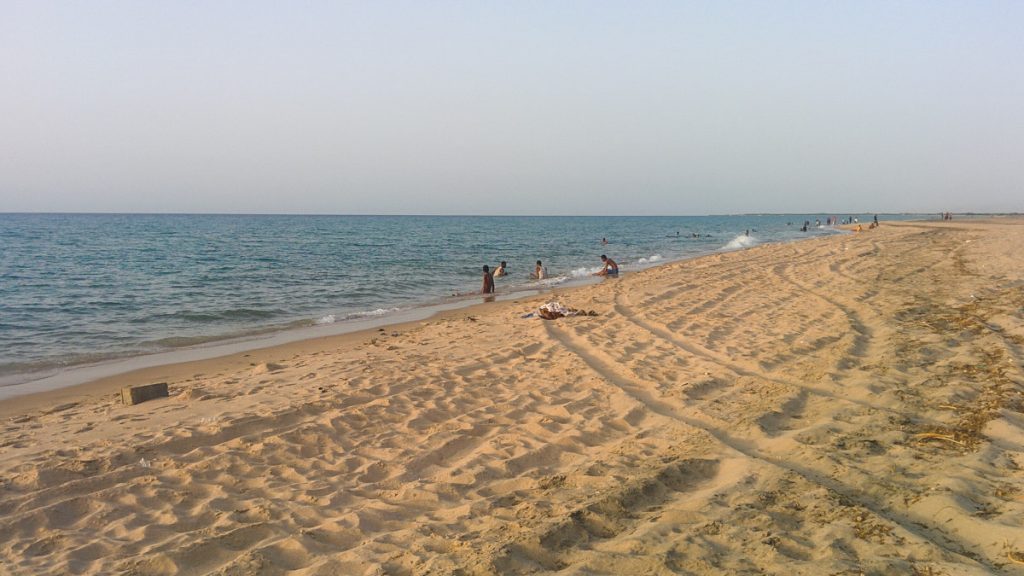 The next morning we visited the old part of town with its crumbling buildings. This is a beautiful and peaceful area, and a photographer's dream.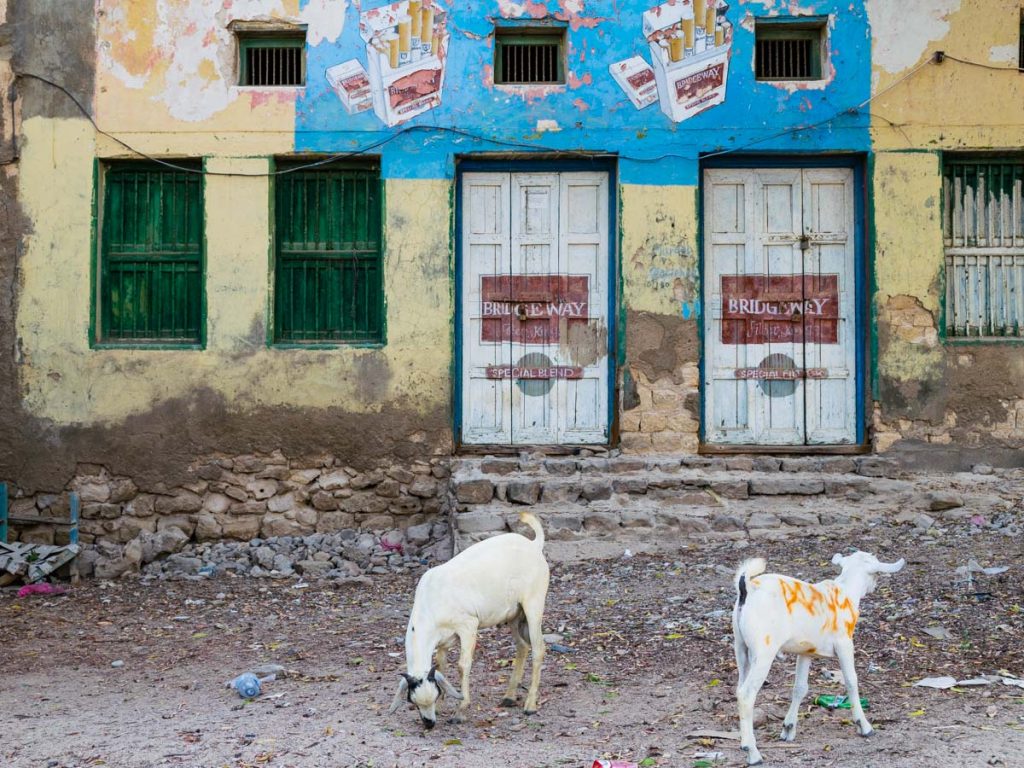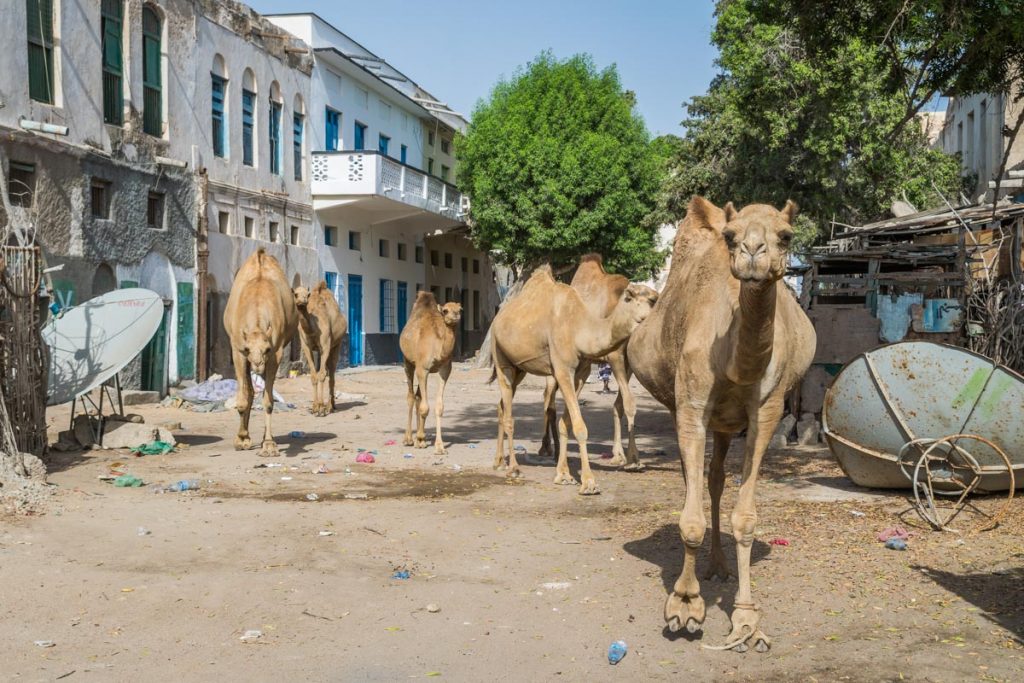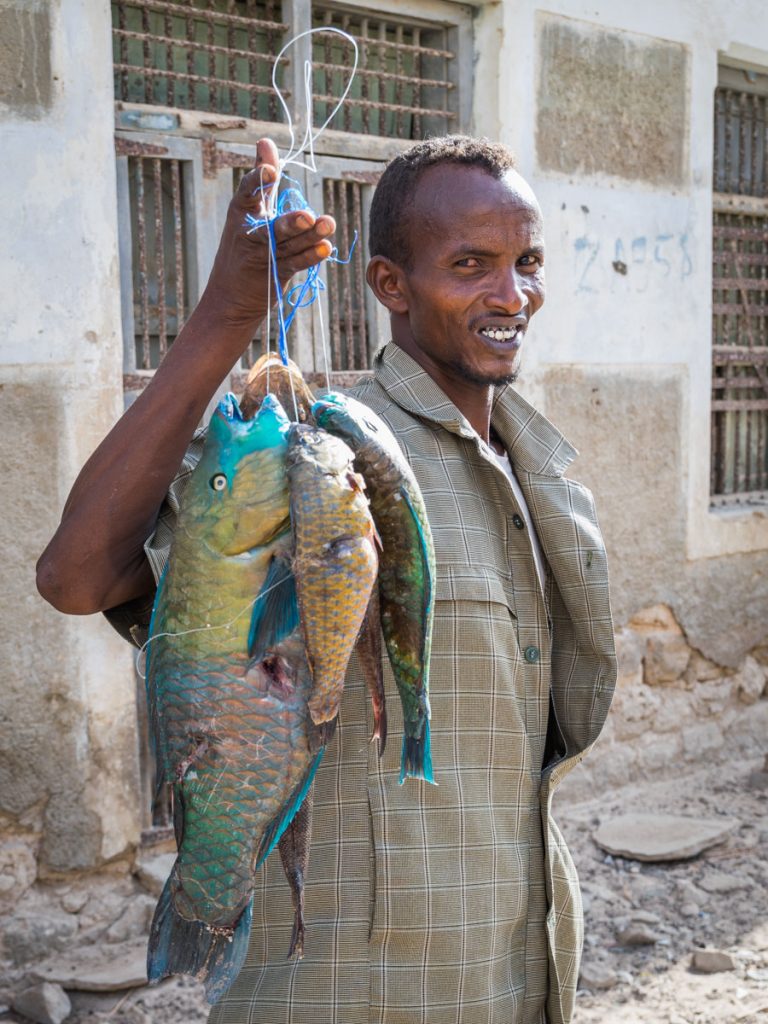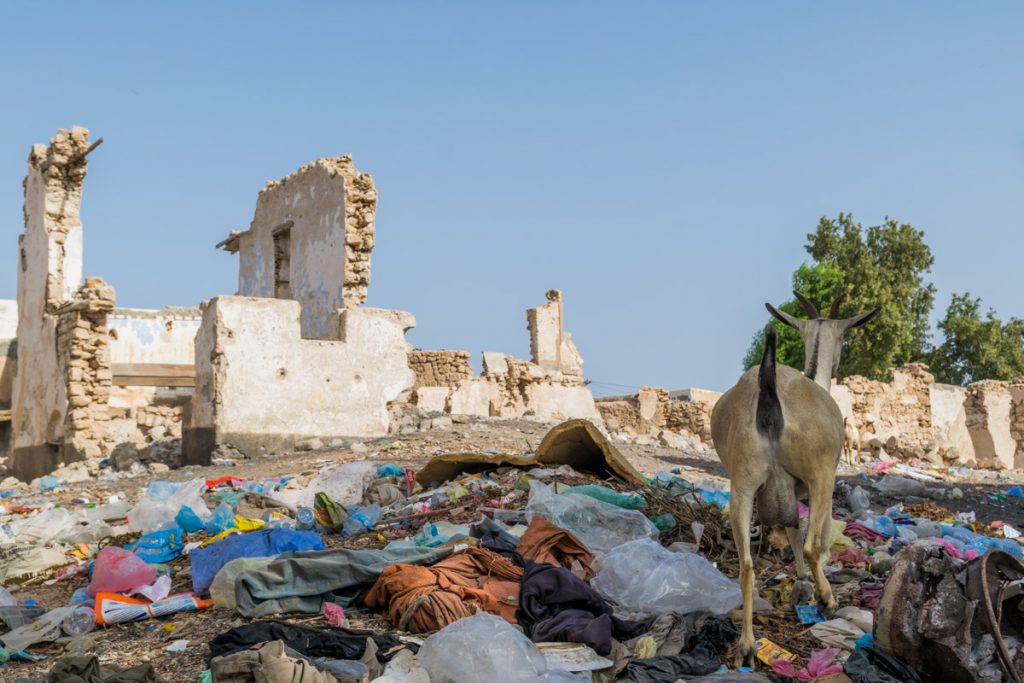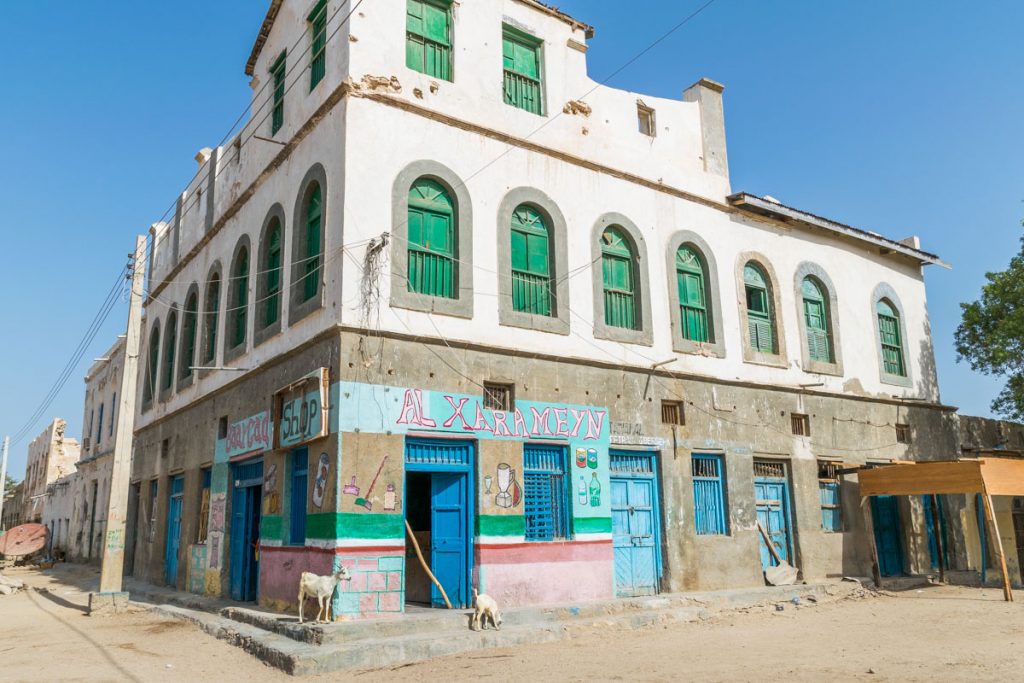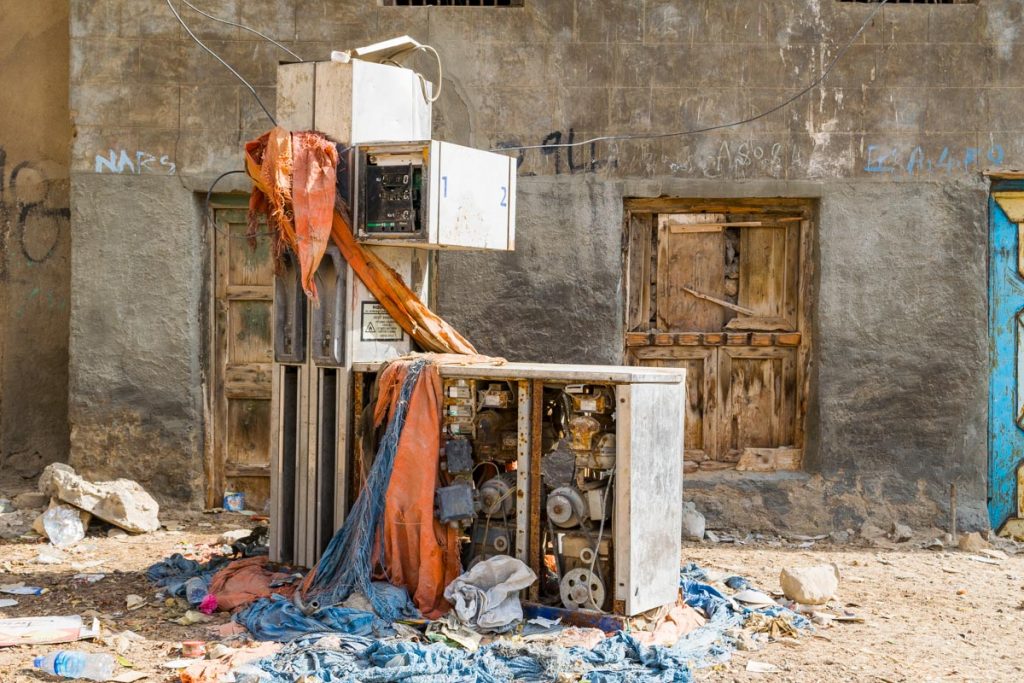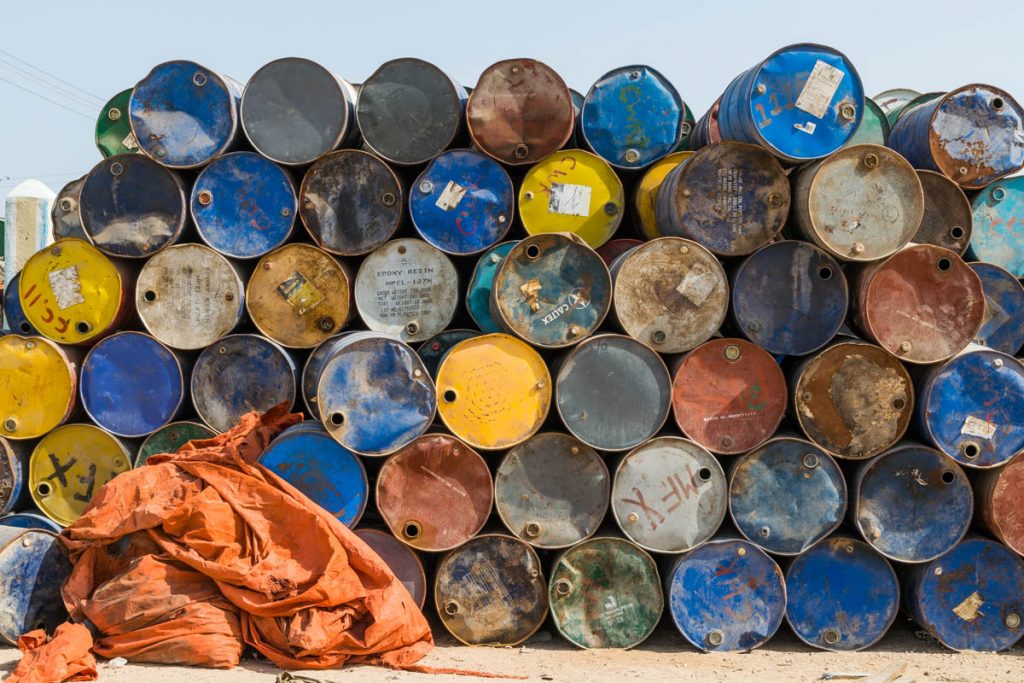 Although the beach wasn't much to write home about, the other attractions in Berbera make it worth a visit.
We left for Sheikh later that morning. The temperature starting dropping considerably as soon as we climbed in elevation. It was a much needed break from the extreme heat. The landscape turned from dry barren dirt to green vegetation, and we saw lots of big turtles on the side of the highway.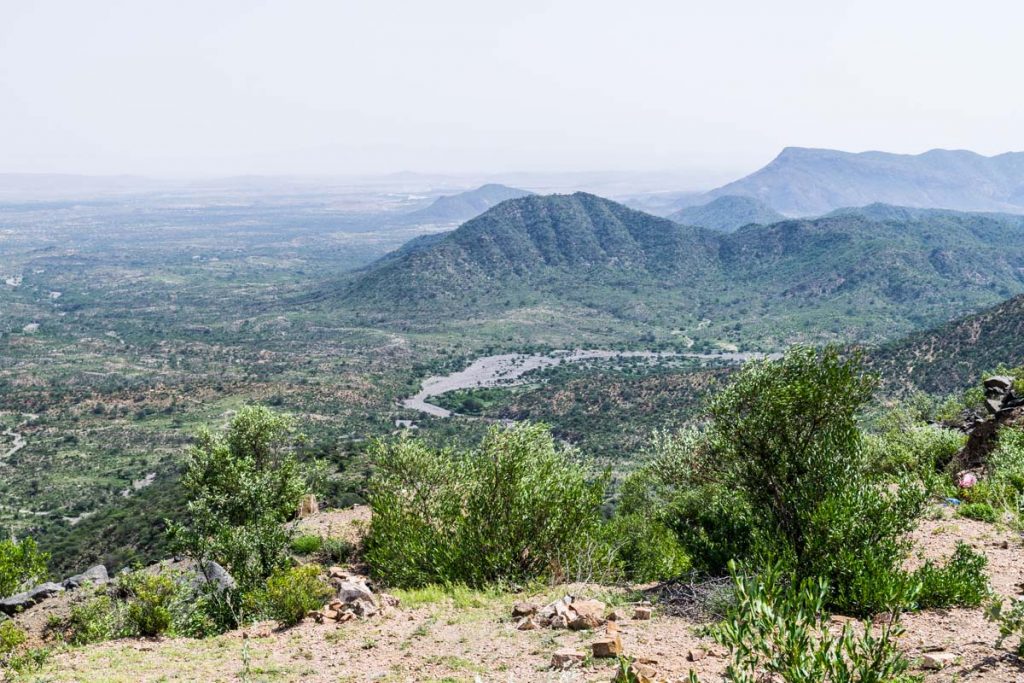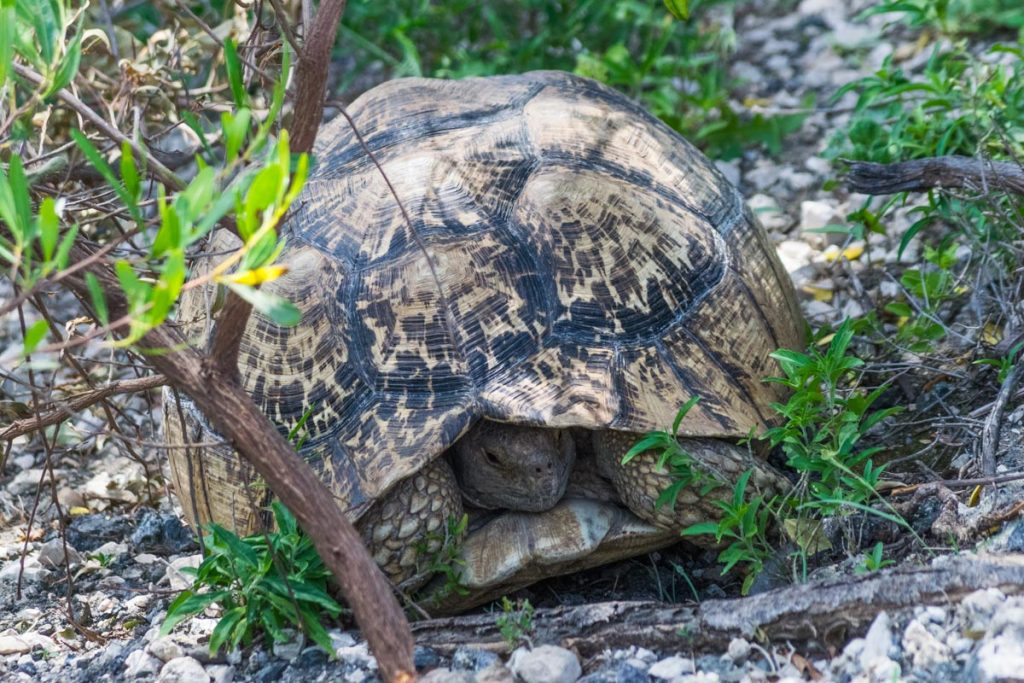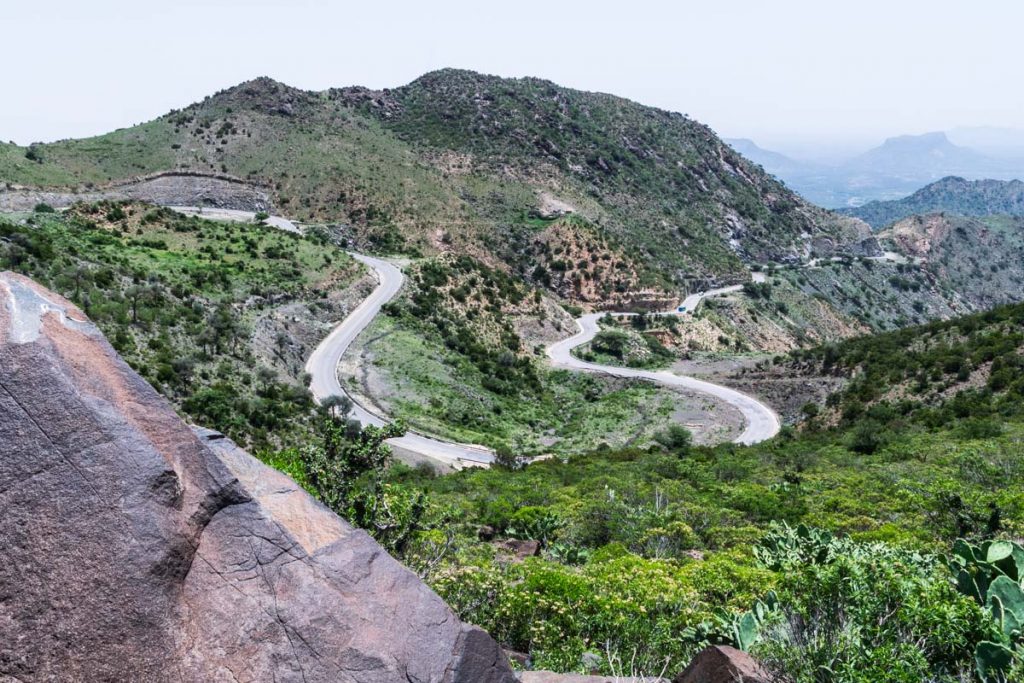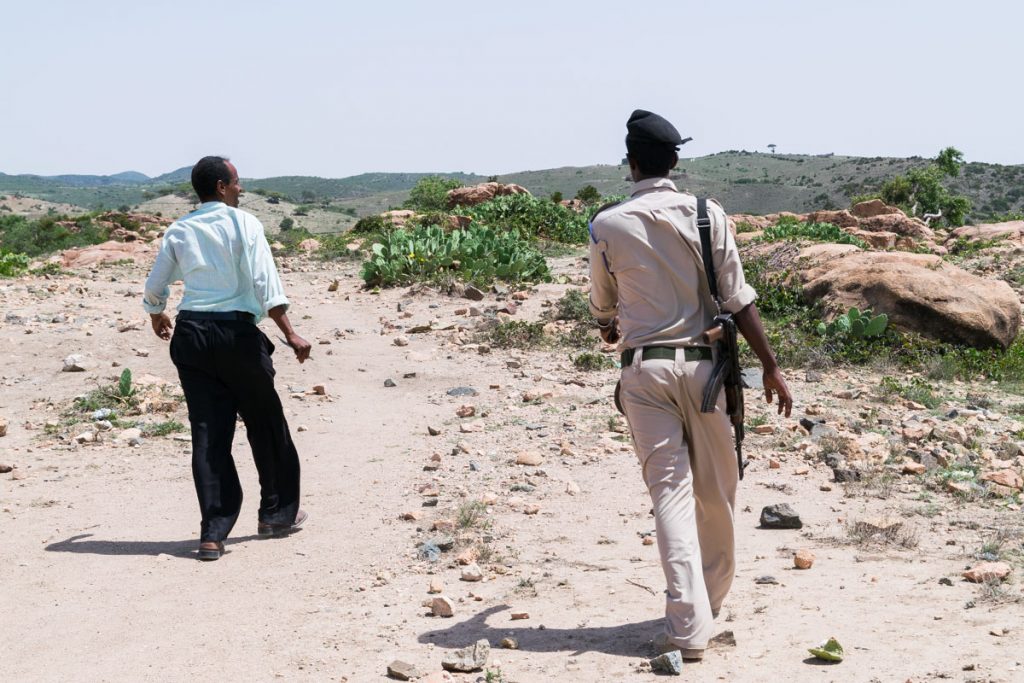 There wasn't much to see in the town of Sheikh itself. I think the best part is the journey up and down the mountain. On the way down, we stopped at a nice lookout and met a group of young friendly locals.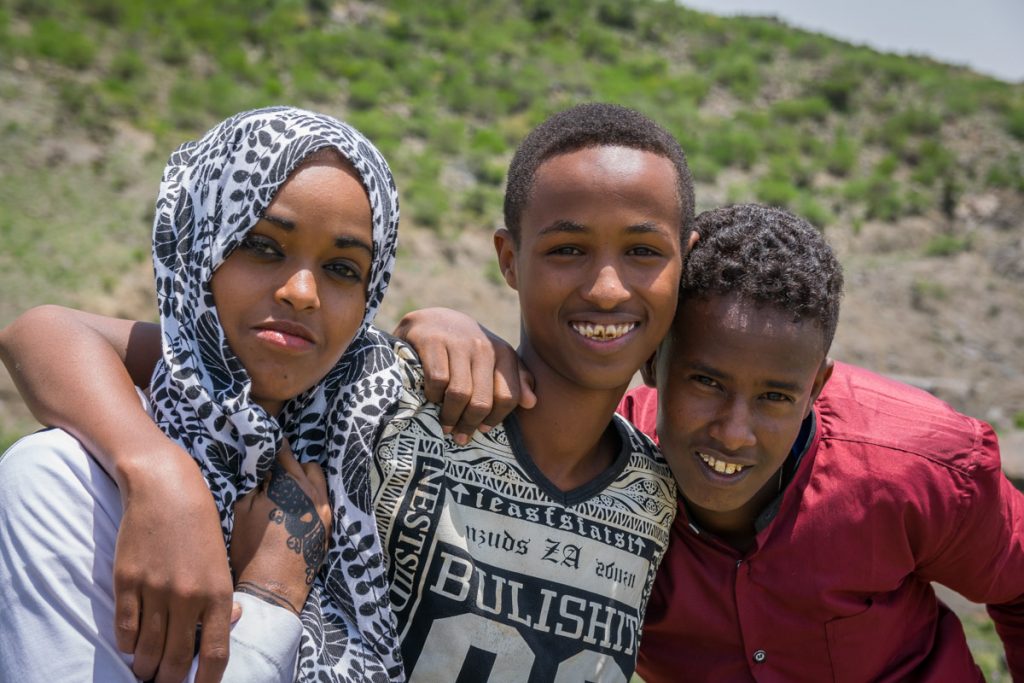 We returned to Hargeisa later that afternoon. The heat once we got to sea elevation was the worst we had experienced thus far. Even the driver found it uncomfortable. So much so that he decided to rolled up the windows and turn on the air conditioning. That's when we found out that there was air conditioning available the whole time, he just chose to not use it until then.
Hargeisa's streets were much calmer that during the Independence Day festivities a few days before. After visiting the camel market the next day, we left Somaliland and embarked on a crazy journey that included 5 flights through 5 countries in 36 hours.