We saved the best activity for last when, on our last full day in Eritrea, we got to ride the Eritrean Railway. This is a vintage Italian steam train from the 1930s, and being a big fan of trains, I was very excited to have this opportunity.
When we arrived at Asmara Railway Station, the mechanics were still servicing the train. The train line was used regularly from the 1930s to the 1970s, when it got partially destroyed during Eritrea's conflict with Ethiopia. Starting from the 1990s, the Asmara to Massawa section was slowly restored. Nowadays, there's still no regularly scheduled service for passengers, so we had to charter the train for our tour group.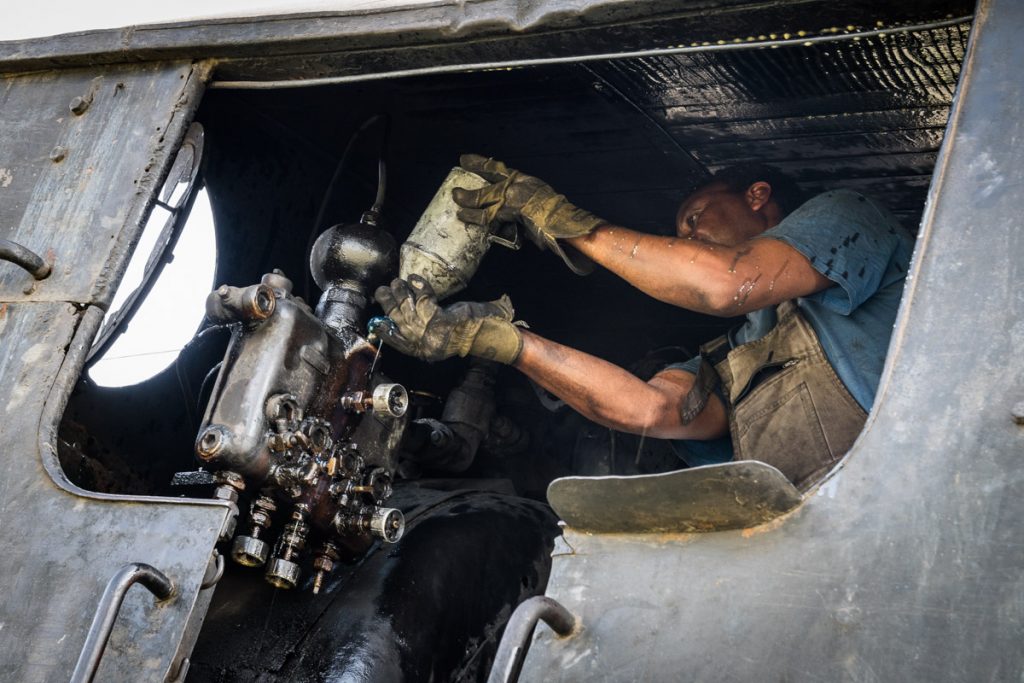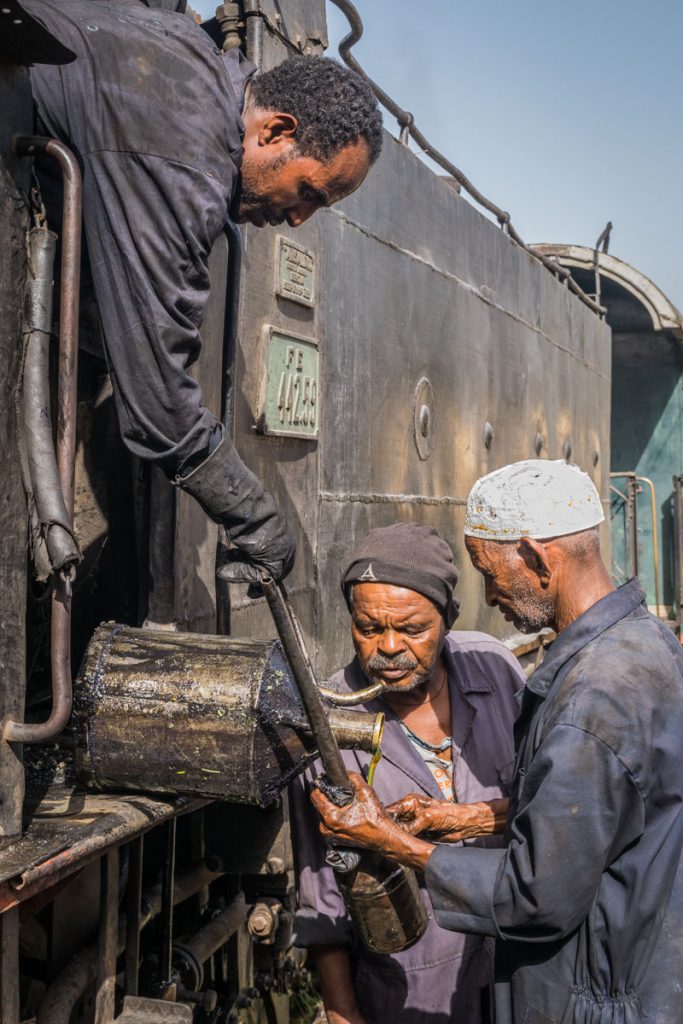 The locomotive and passenger car have been very well restored and were in great condition.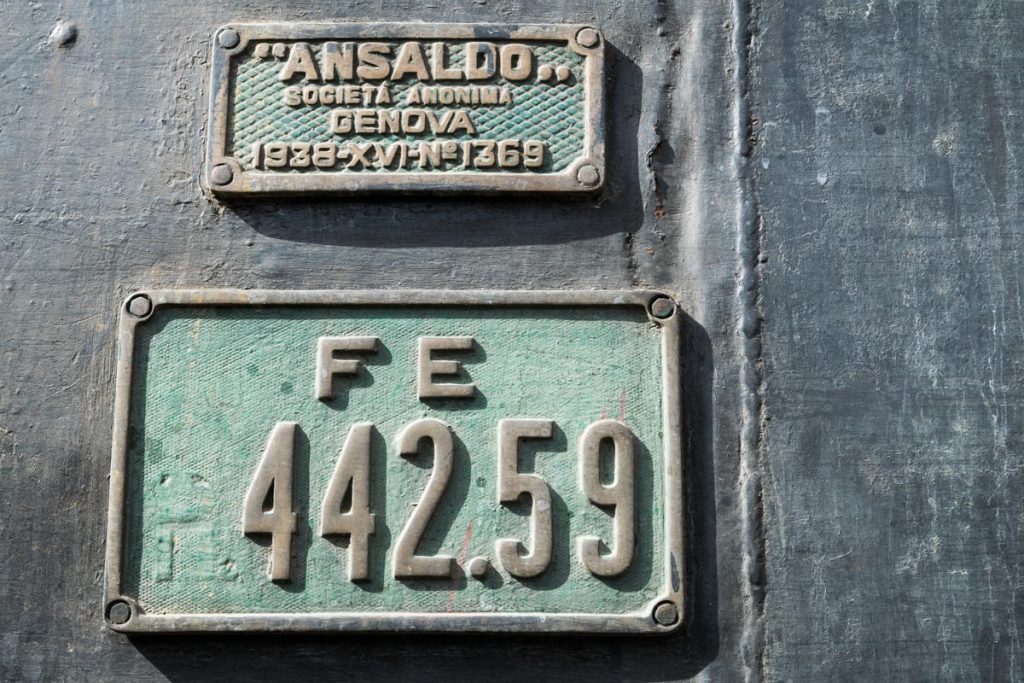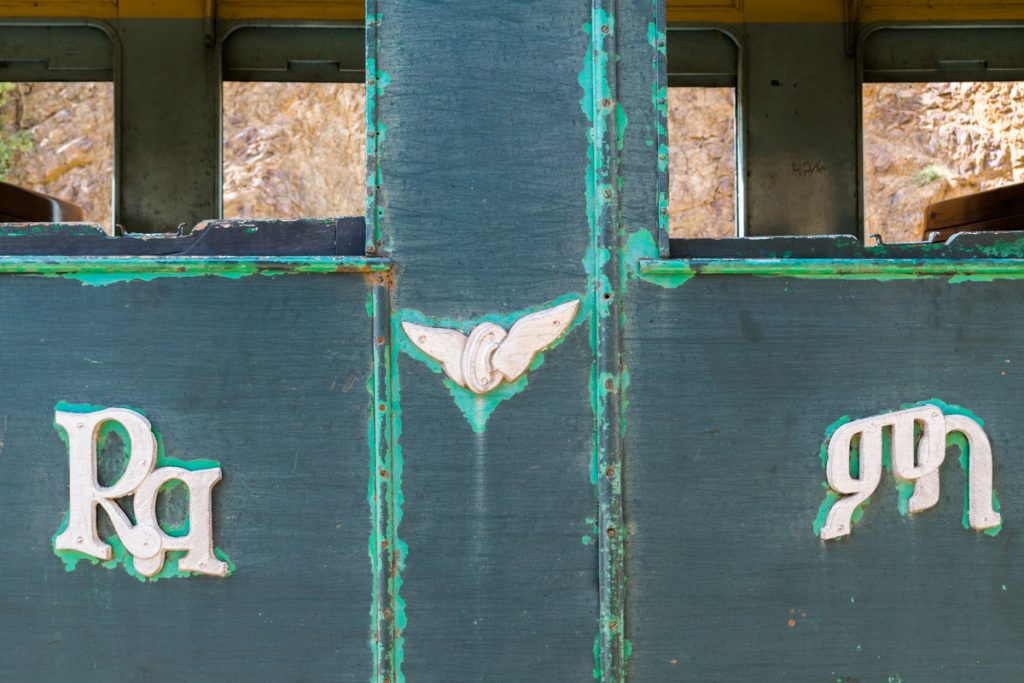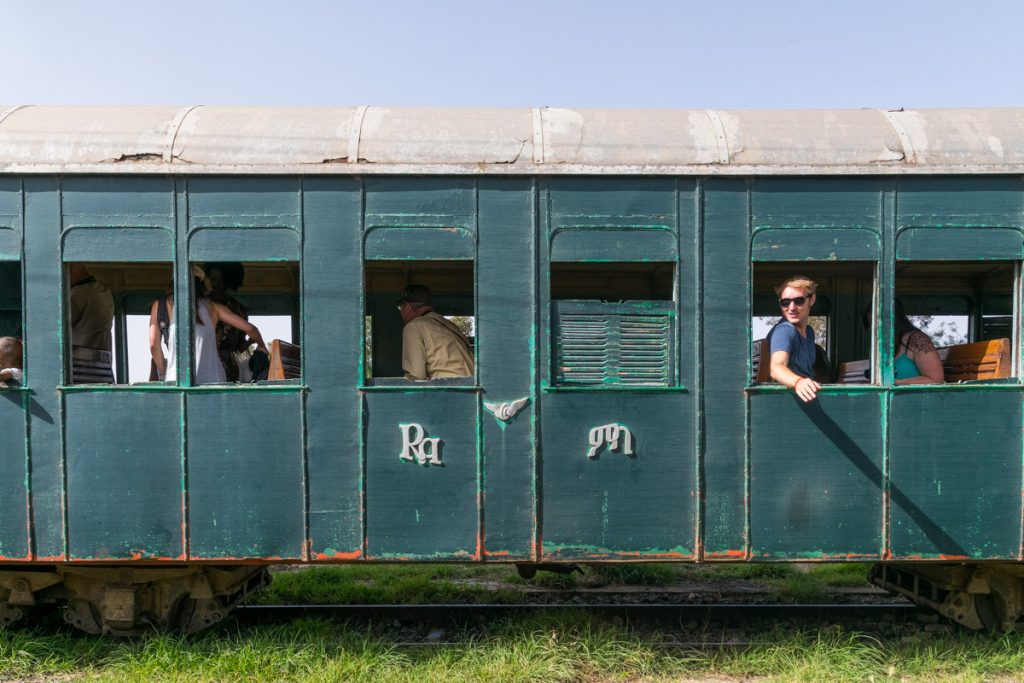 It was a fun, bumpy, and noisy ride. The track follows more or less the same road we had driven on a few days before when we went to Massawa. It's a steep mountainous area, and our ride took us through many tunnels.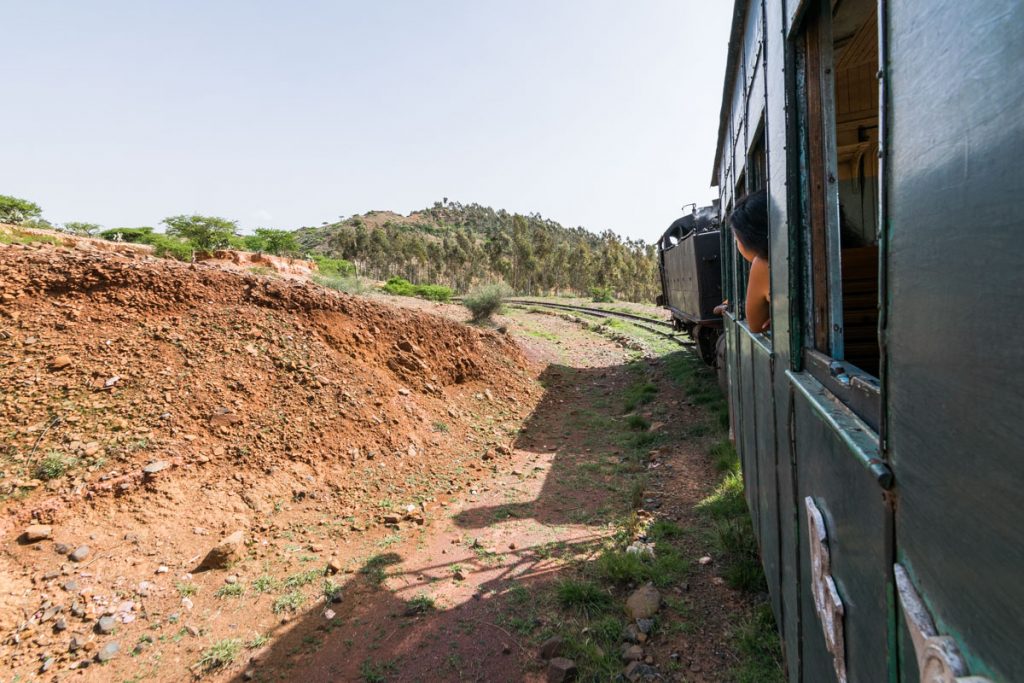 Many locals waved at us as we passed by, and some kids would run behind the train for a while until they couldn't go on anymore.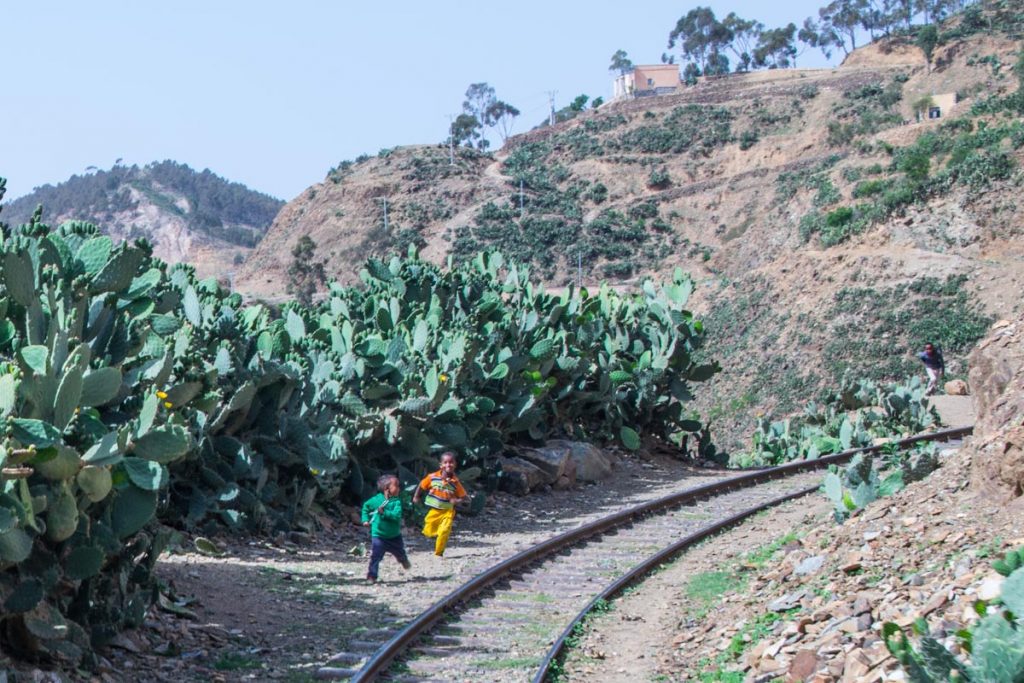 The train didn't go all the way to Massawa. Instead, we rode for about 30 minutes to a station in a nearby town. Once there, we waited a while as the train was being serviced before turning back for Asmara.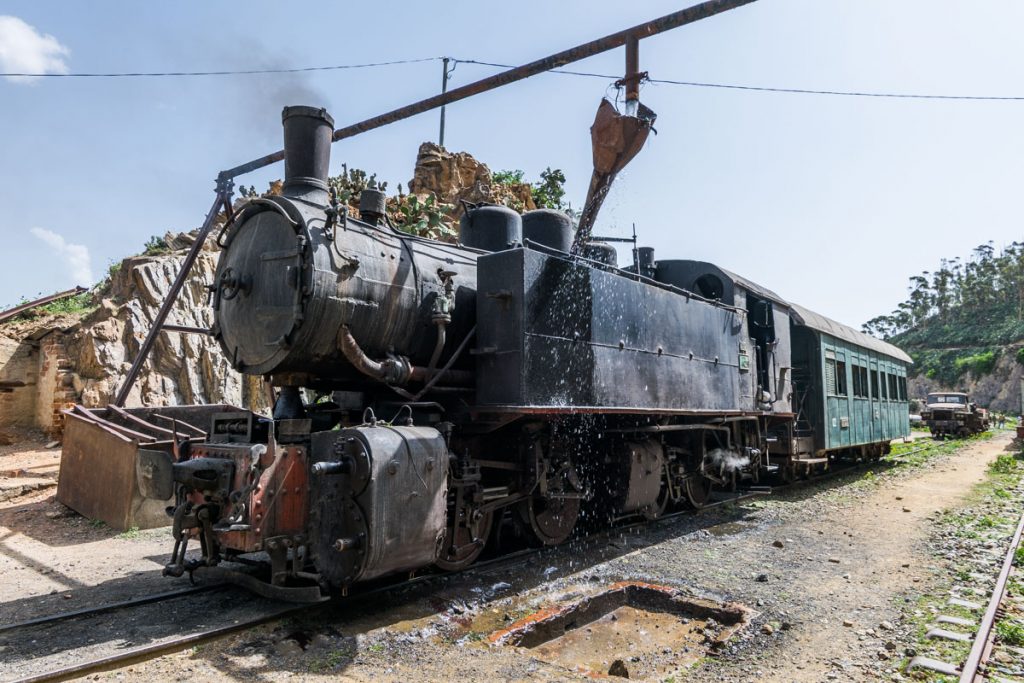 We then made another stop as they continued to work on the train. A bunch of curious kids surrounded us, and as usual asked us to take their pictures.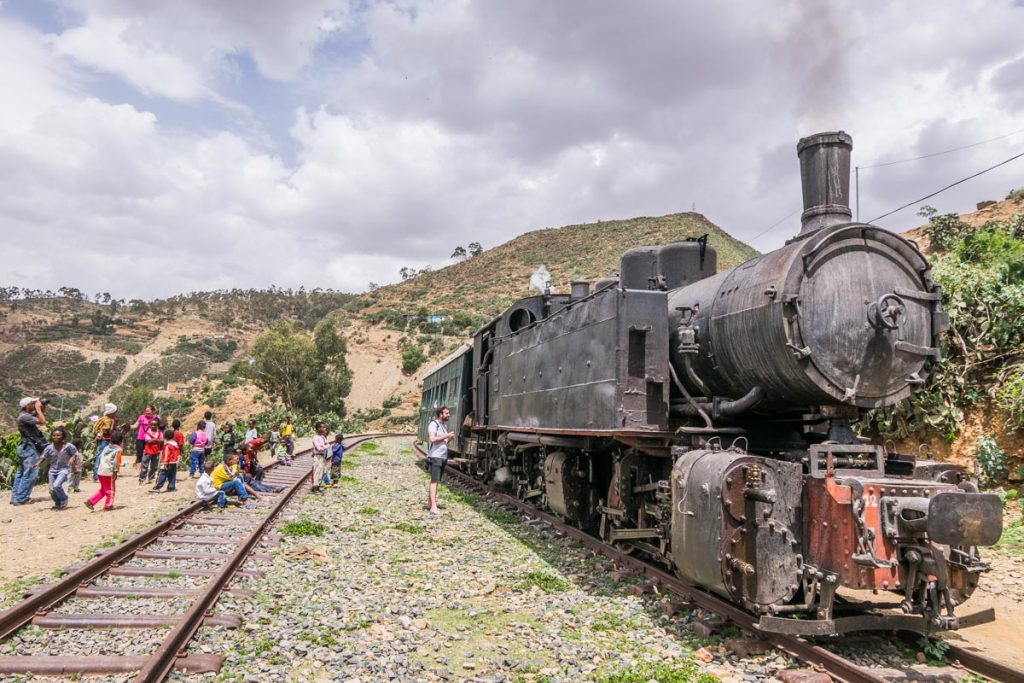 We made one last stop before Asmara. This time we got off after crossing a bridge, and the conductor turned back and drove over the bridge again so we could get the picture below.
All of us in the tour group agreed that this was the most special and fun activity we had in Eritrea. For all the complaining about the tour that I made on my previous posts, I have to give the organizers credit for setting this up for us, and for ending our time in the country on a good note.