The day after we arrived at Hargeisa was Somaliland's Independence Day (May 18). Just like the previous day, many locals followed us everywhere as soon as we set foot on the street. They were friendly and just wanted to shake our hands, have their picture taken, and chat with us.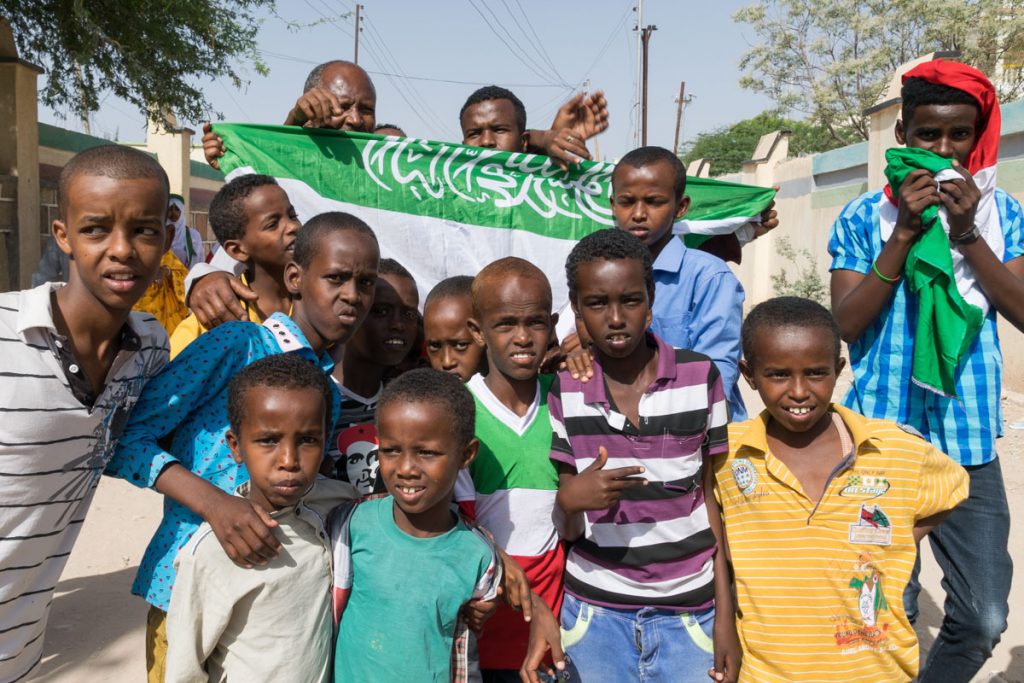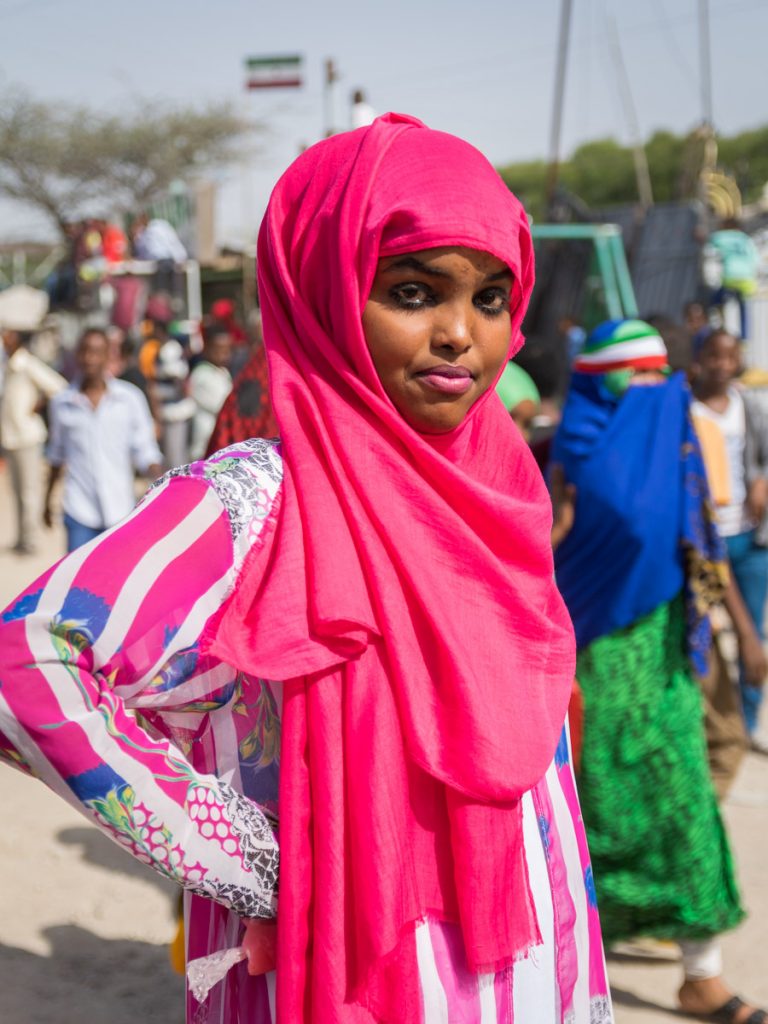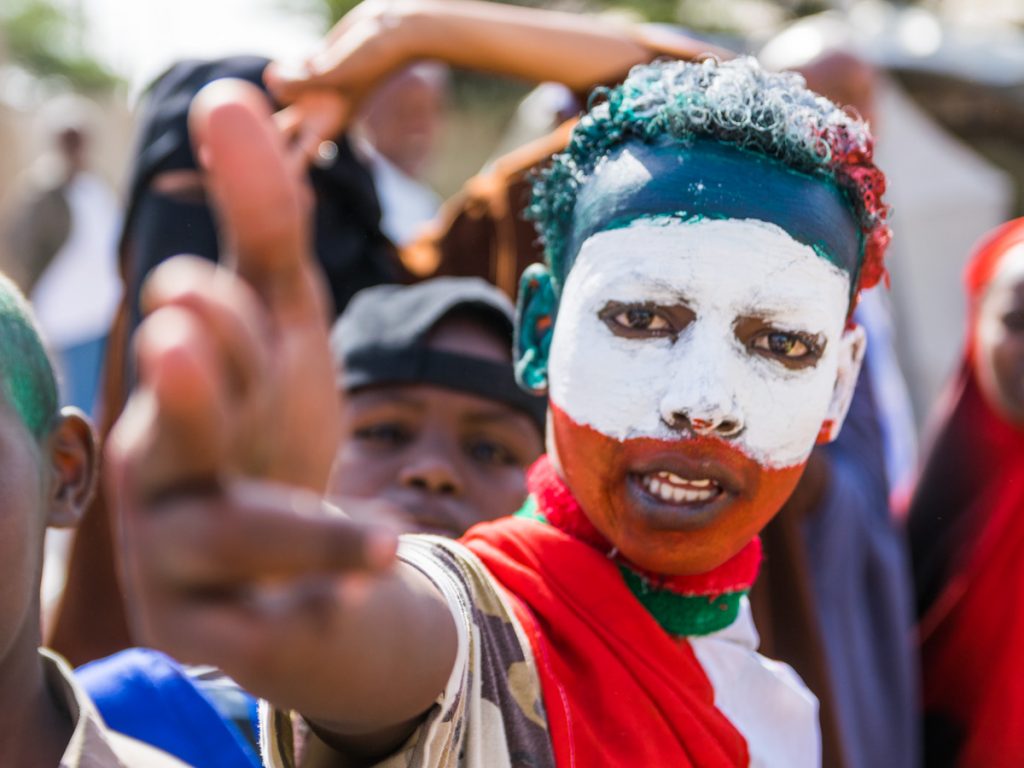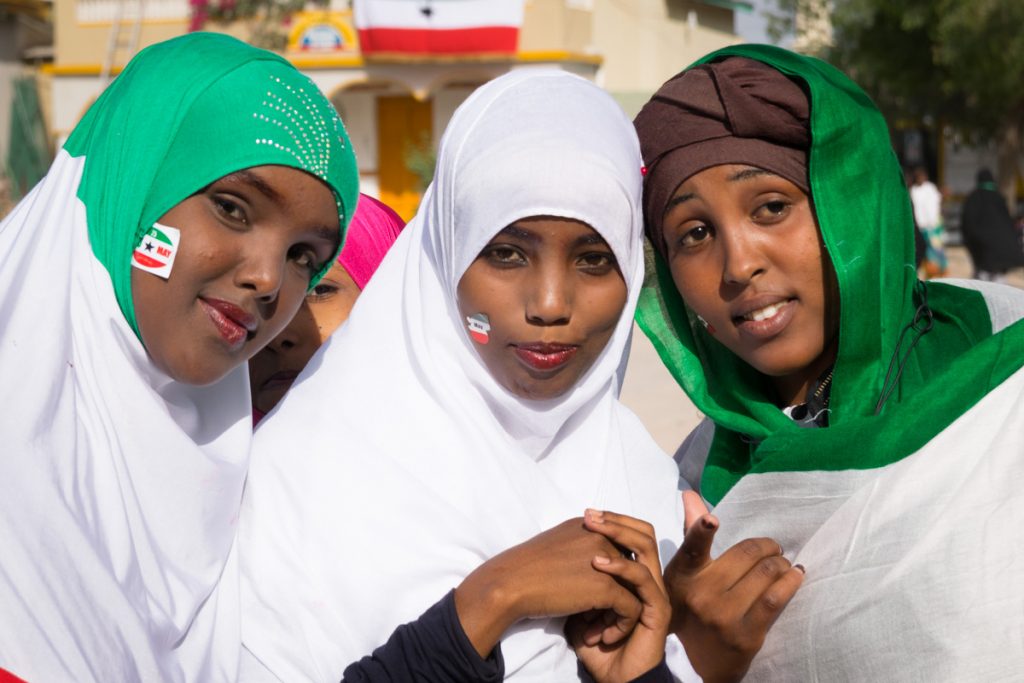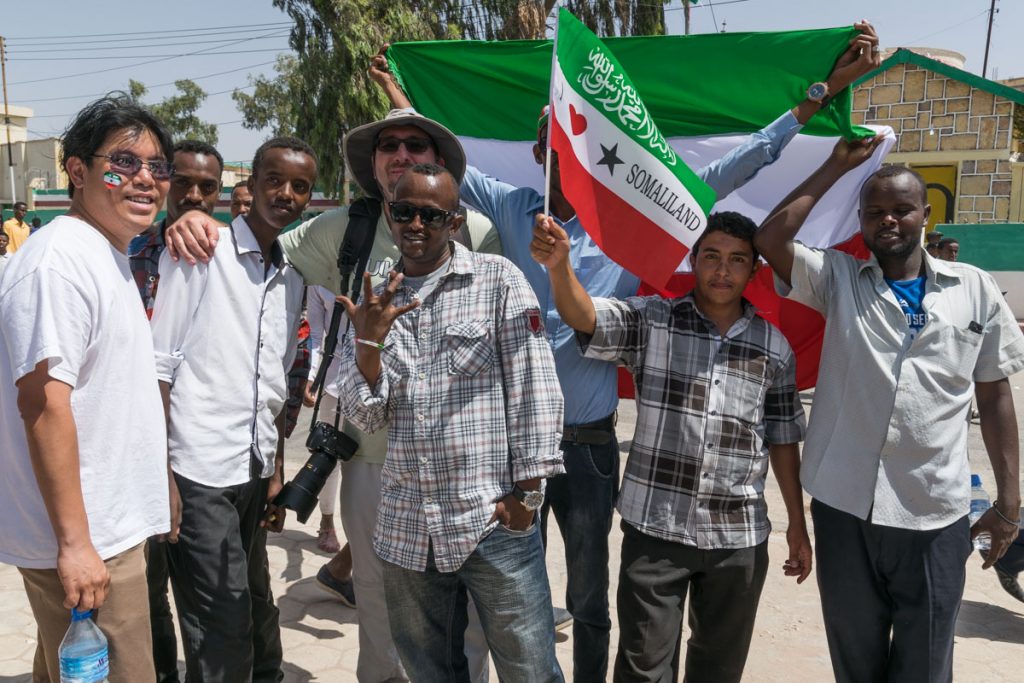 A military parade was scheduled for that morning, but due to security reasons the government wouldn't confirm the time or the route. We walked and walked (always followed by 10-20 people) trying to find a good vantage point to see the parade. Eventually a guy originally from Uganda told us to follow him. He talked to some military guy and they let us go to a restricted area to watch the parade from up close. We were also able to bring three young locals who had been walking and talking to us for a while. One was a nice kid who was going to a local boarding school and was going soon to Seattle on an exchange program. Another guy was from Mogadishu and was very friendly. The last guy was from Yemen and he seemed a bit shady to me from the beginning.
We watched the parade from just a few meters away. Security was heavy and included anti-aircraft guns. They were afraid of an attack from Al-Shabaab, a terrorist group that is part of Al-Qaeda. While the police and the military were pretty brutal dealing with the locals (hitting them with sticks), they did treat us tourists very well. Both locals and the police make an effort to show a good image to the outside world, trying to legitimize their claim for independence.
The parade was colorful and interesting.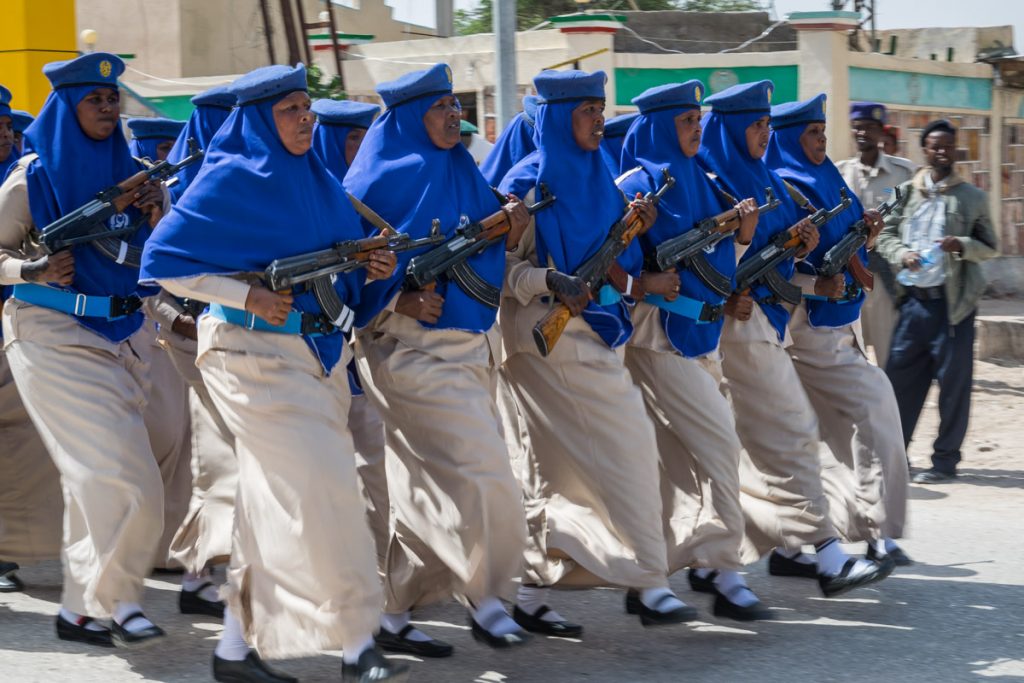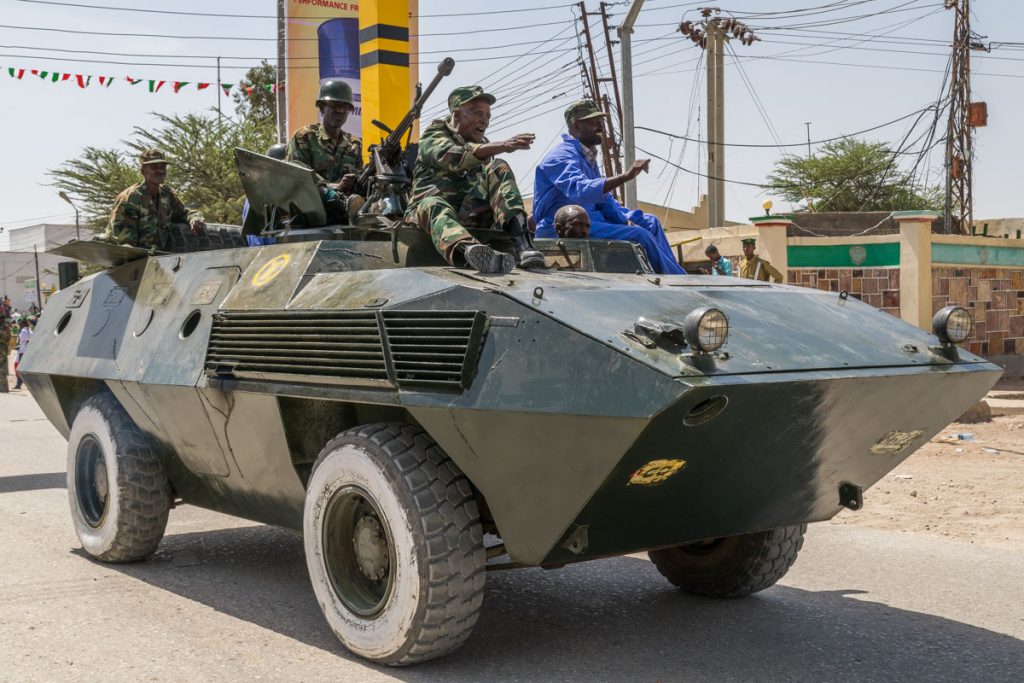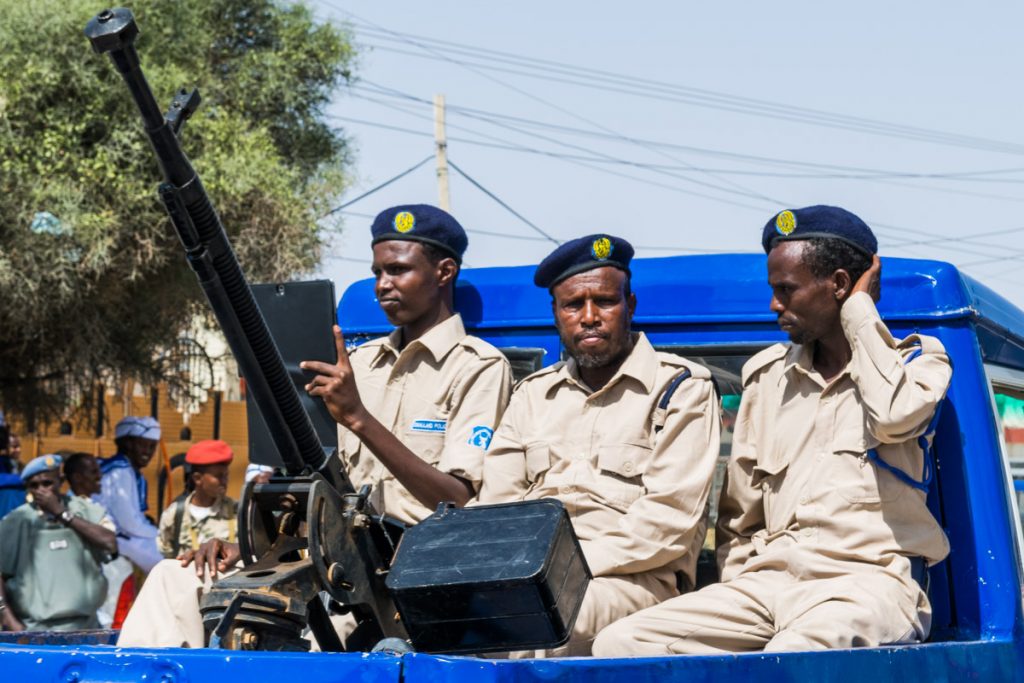 After the parade was over the cops started to disperse the crowd. When people didn't move away fast enough, they started to fire shots into the sky.
We met two local reporters while walking around, and they mentioned a ceremony at the presidential palace that evening. They told us that we should try to get in. We decided to give it a shot and headed to the palace, but after trying for 90 minutes we were told that only reporters with proper credentials could get in.
When we came out of the palace our entourage of locals were still waiting for us outside. We decided to go eat and they followed us. The guy from Yemen suggested that we try out this Yemeni restaurant owned by a friend or family member of his. He tried to order the most expensive dishes, but Phillip was smart enough to ask for the prices before ordering. They brought huge plates of rice, goat meat, flat bread, and stews. The food was delicious, and I was amazed at how locals eat with their hands. I failed miserably myself.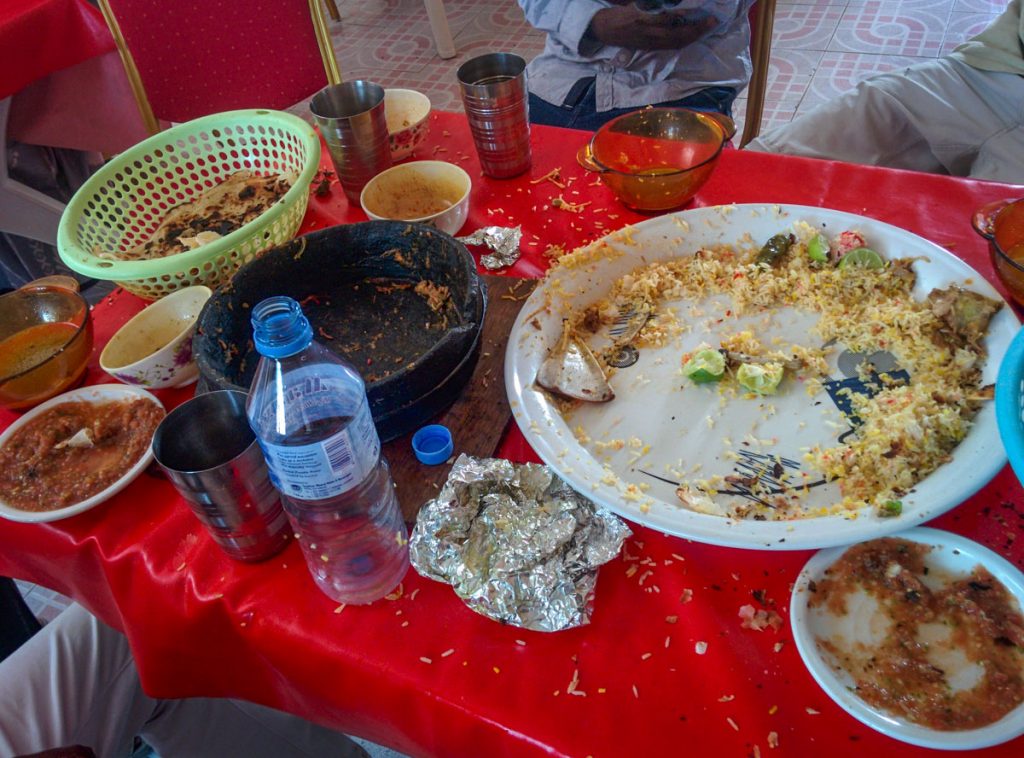 When it was time to pay none of the locals moved a finger. It wasn't expensive, but experiences like this leave a bit of a sour taste in my mouth. It'd be nice to think that they just want to hang out with me without wanting anything material in return, but sometimes that's not the case. I understand that it is a very poor country, and I wouldn't have any problems inviting friendly locals to a meal. But I don't like it when they invite themselves. On the walk back to our hotel, the Yemeni guy asked Victor for 50 USD and got turned down.
Later that night we watched some of the ceremony on TV. Apparently it lasted for many hours and many of the people present there look very bored. Maybe it was a good thing that we were not allowed to attend.