Landing at Asmara Airport at 7am, we (my friends Victor and Phillip, and I) were still groggy from lack of sleep and the crazy number of flights in the past couple of weeks. I wasn't fully conscious yet that I was in a country that very few tourists had visited, since it's very difficult to get a visa to travel independently there. One of the few ways to visit it is to join one of the few organized tours, which is what we did.
About half of our group of 15 had arrived earlier that morning on a different flight. The rest arrived on our same flight, including two of our guides. The processing of the visas at the airport took a long while, even though they were arranged in advance by the tour agency. As each of us got our passports back, we wondered what nationality they would put on our visas. For one Japanese girl this was her second visit, and both times they had put China as her nationality. They surprisingly got it right for one Filipino girl. As for me, they unbelievable put "Eritrea" as my nationality on the visa inside my US passport.
After we left immigration, we found out that none of our baggage had arrived from Dubai. The whole plane's cargo space was filled with bags from previous flights. It was Monday morning, and the next FlyDubai flight was coming on Thursday. With luck, we would get our bags then. Once outside the airport we were met with one of the owners of the travel company, who was joining us for the whole trip.
For me, this was something very different to what I had been doing since I started my journey two years before. With the exception of traveling with Jenni for 3 months (which I really enjoyed), I had traveled alone most of the time. Aside from a couple of multi-day hikes, I had not traveling with groups. After all this time, I had gotten to know my travel style very well. I knew I needed a good amount of alone time, which I usually filled by writing for this blog, editing pictures, reading, and watching movies. I'm an introvert who can enjoy meeting and socializing with people, but only in certain amounts. I also went through phases of being more introverted or extroverted, and as I started traveling in Africa I was definitely in introverted mode. I wondered how I would respond in a large group, but I knew at least I had Phillip and Victor to make things easier.
My first impression of Asmara was that it was very peaceful and quiet. Nothing like hectic Djibouti City or Hargeisa. The roads are all in good condition and people drove in an orderly way. The hotel we went to was a different one than the one listed on our itinerary. Apparently the group had gotten too big with some last-minute sign ups, and the other hotel didn't have enough space. The one we ended up in was further away from the city center but, on the plus side, we each had our own private rooms. After checking in, we realized that this brand new hotel was still unfinished. None of the rooms had curtains or hot water, and some bathrooms lacked sinks and/or mirrors.
Since half of our tour group's luggage did not arrive from our flight from Dubai, we walked around town to shop for some essential stuff like toiletries. Some of the prices were outrageous. There was only imported sunscreen available, at 50 USD for a small container.
Eritrea is also one of the countries with the worst internet access in the world. We visited a couple of internet cafes with wi-fi, but speeds were usually around 8 to 10 kpbs. For those old enough to know, this is slower than the dial-up modems (14 to 56 kbps) from the early 1990s. I gave up after trying to access the internet after the first couple of days.
For the following three days we explored the city while we waited for our luggage to arrive. Being a former Italian colony, the architecture (among other things) have a heavy Italian influence.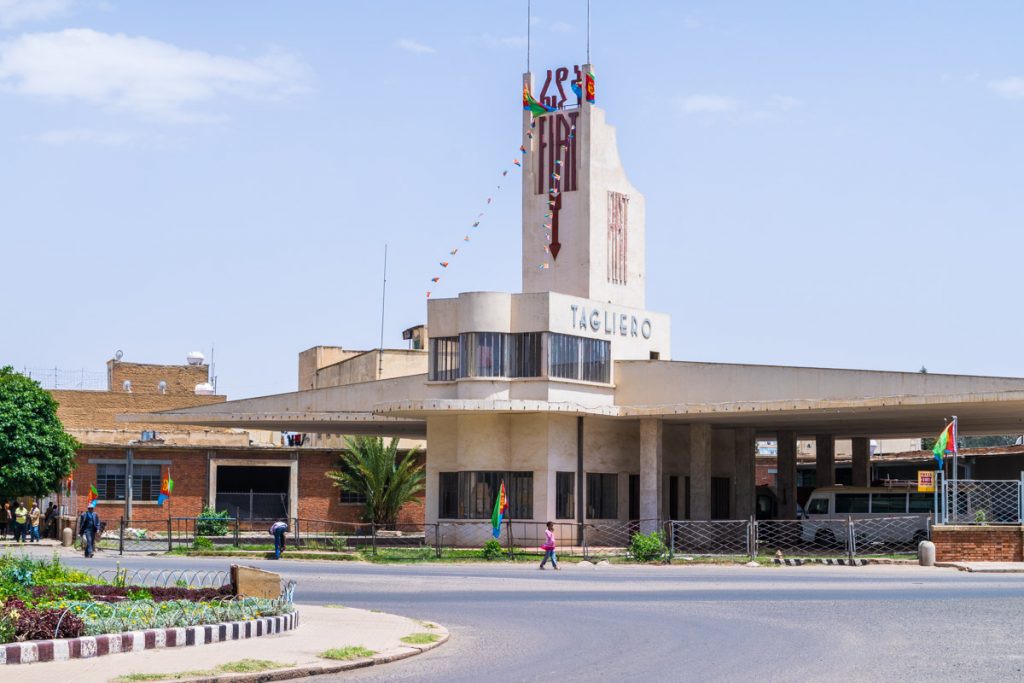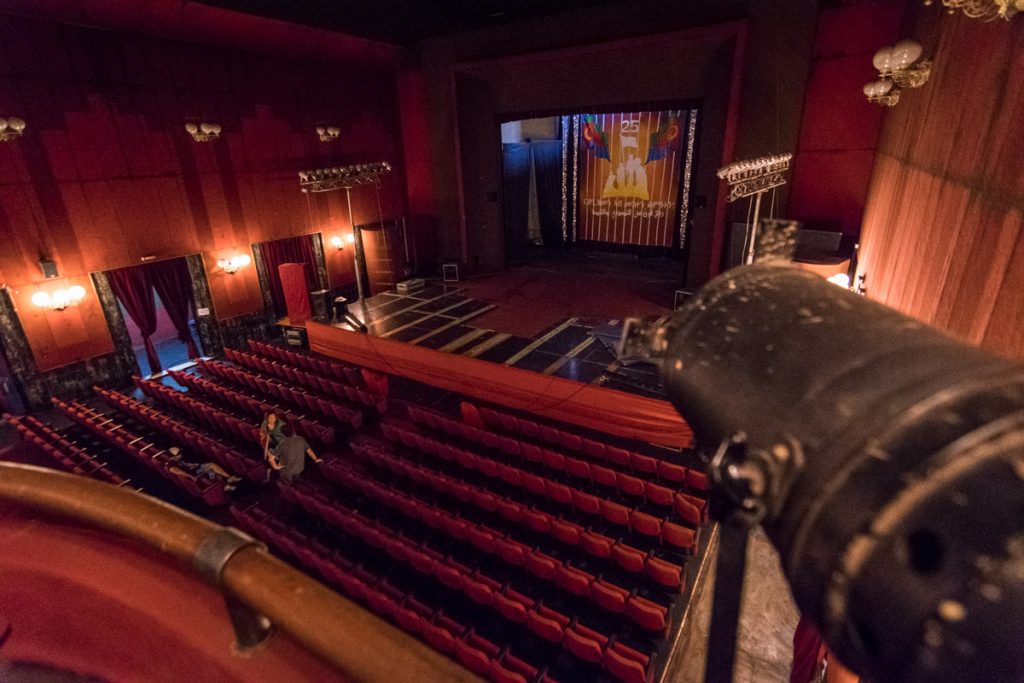 There are also lots of cafes with old vintage espresso machines, as well as gelato stores.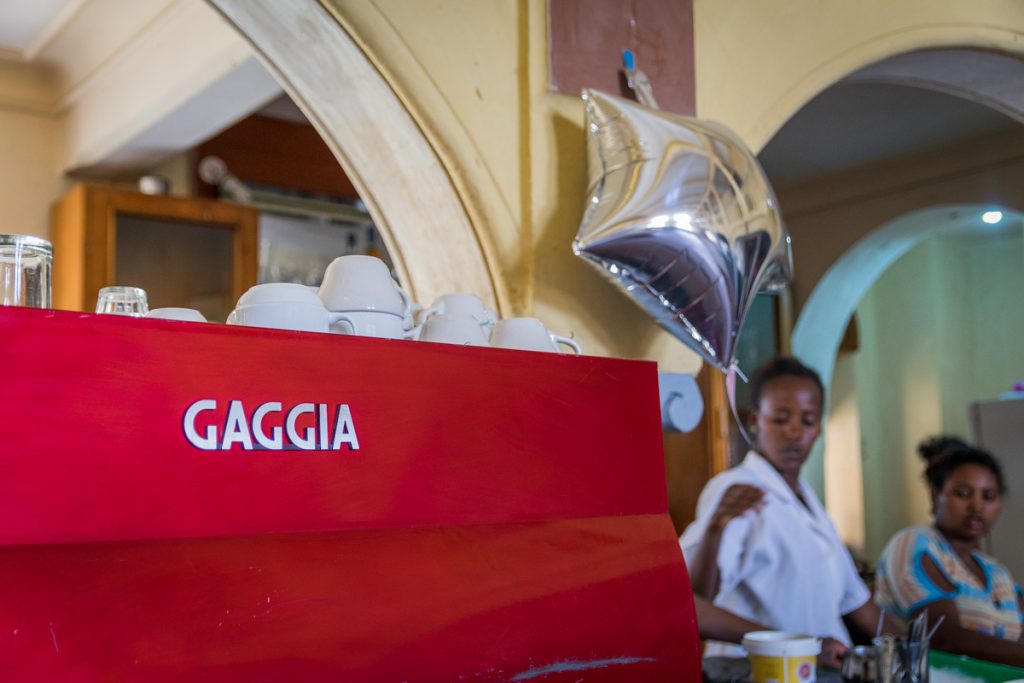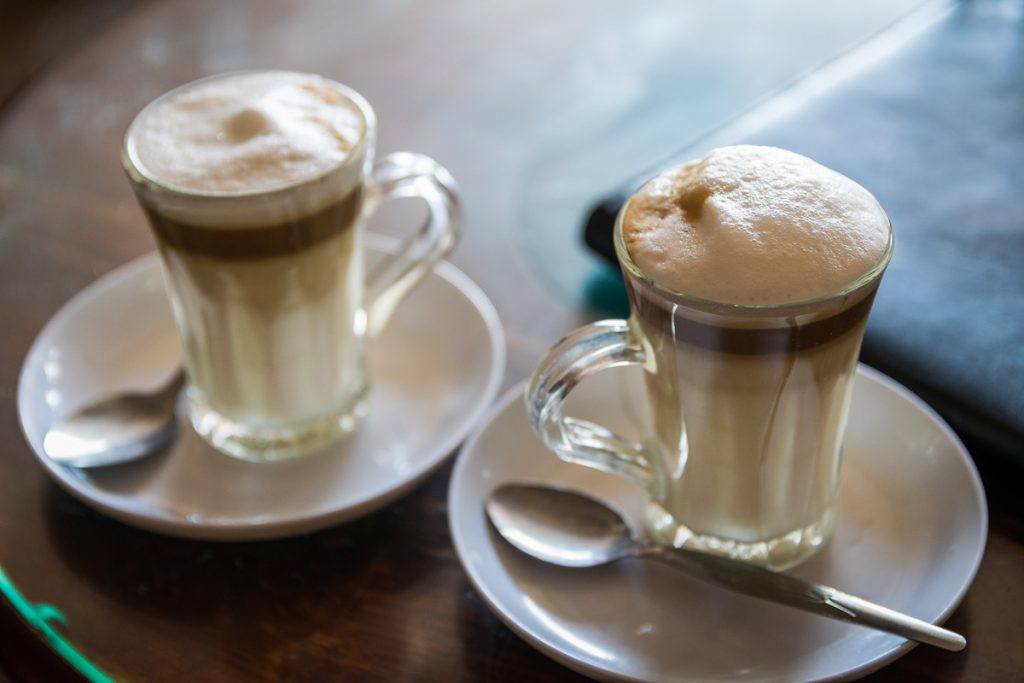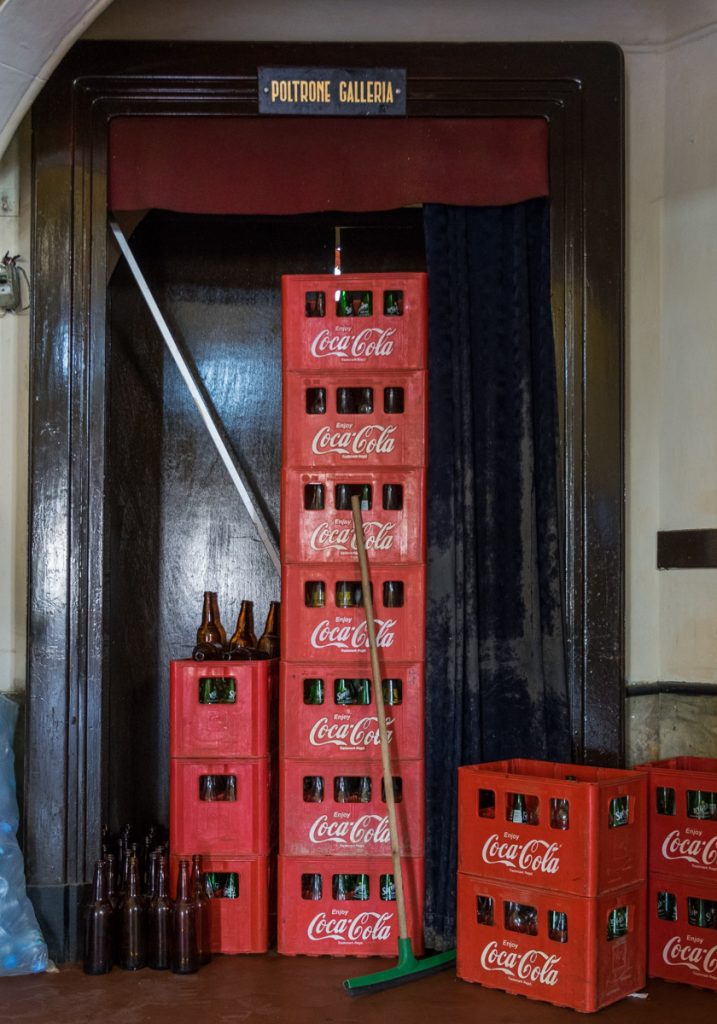 The older men are impeccably dressed in suits and hats.
People were friendly and very curious about our presence, as they are not used to seeing tourists. Their calm and warm demeanor would never make you think that they live under one of the most oppressive governments in the world. They lack many of the most basic rights, and many men suffer from indefinite military conscription. This forces many Eritreans to escape the country in dangerous ways (since legal emigration is almost impossible) in search of a better life.
Having said that, the city is very picturesque, providing plenty of photo opportunities.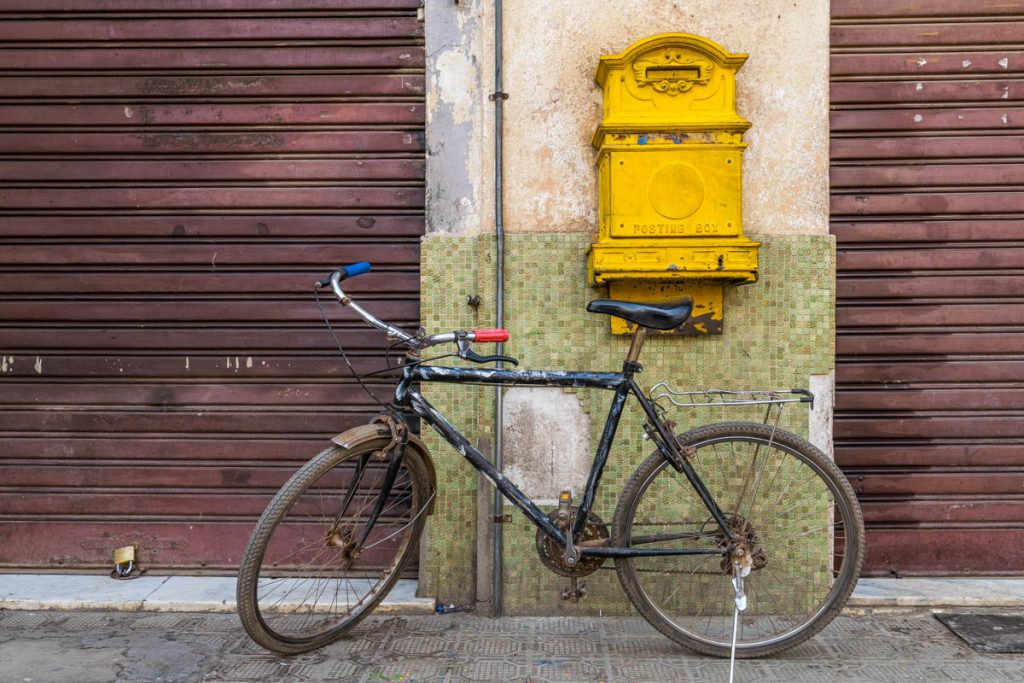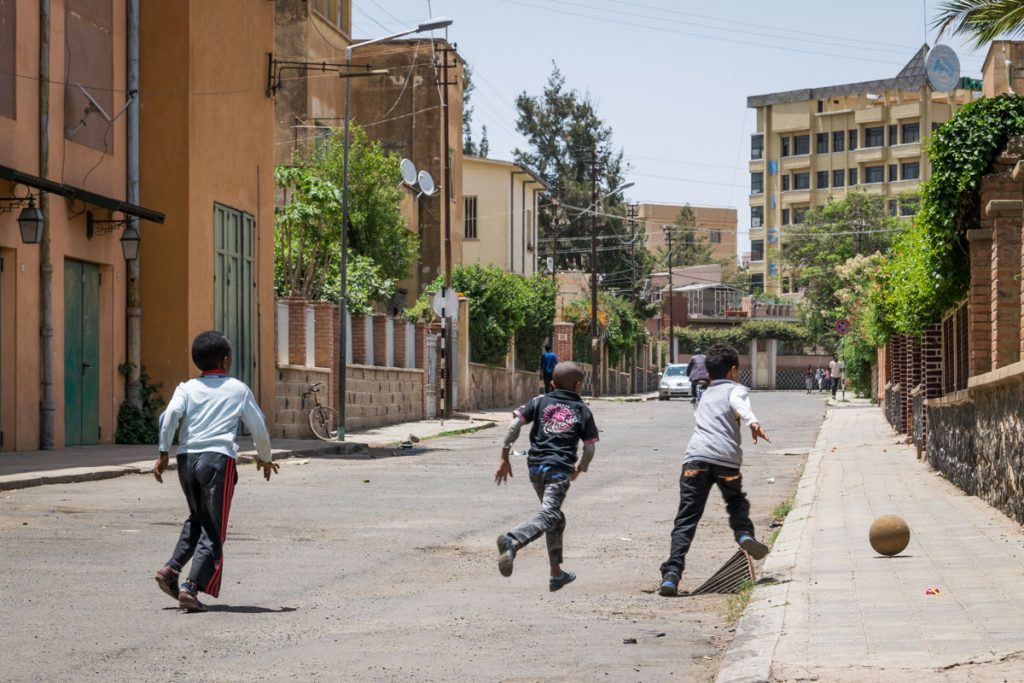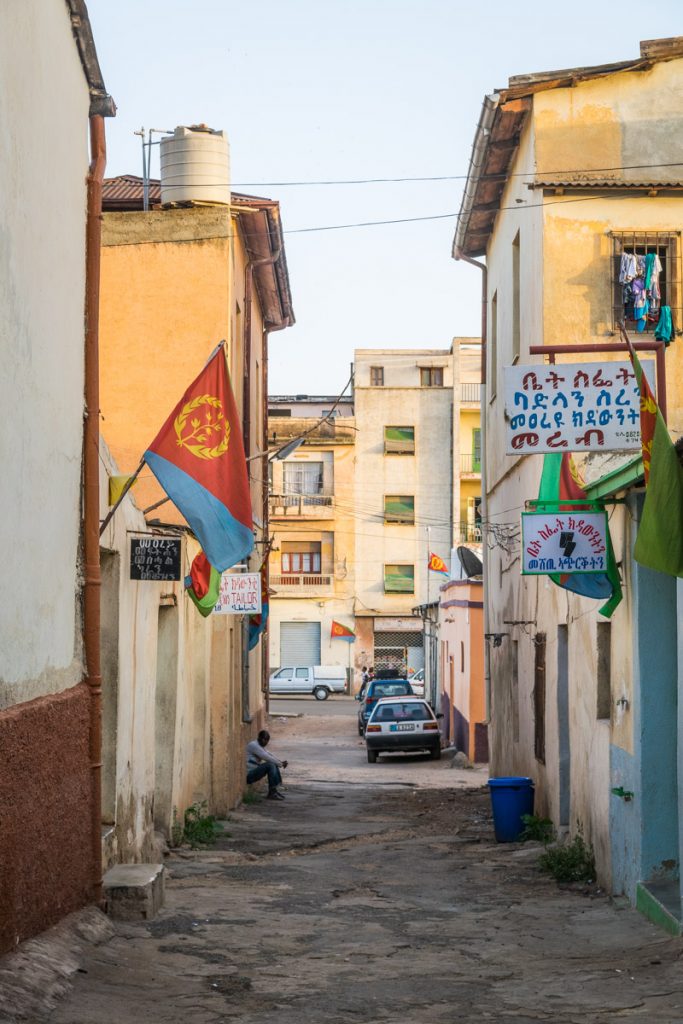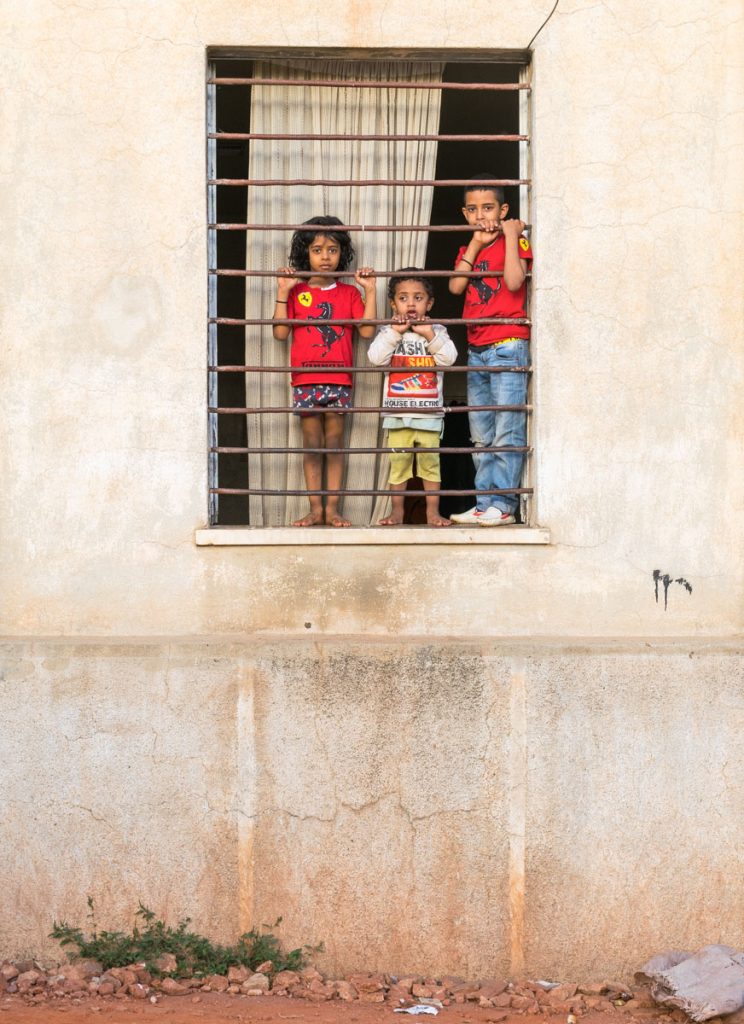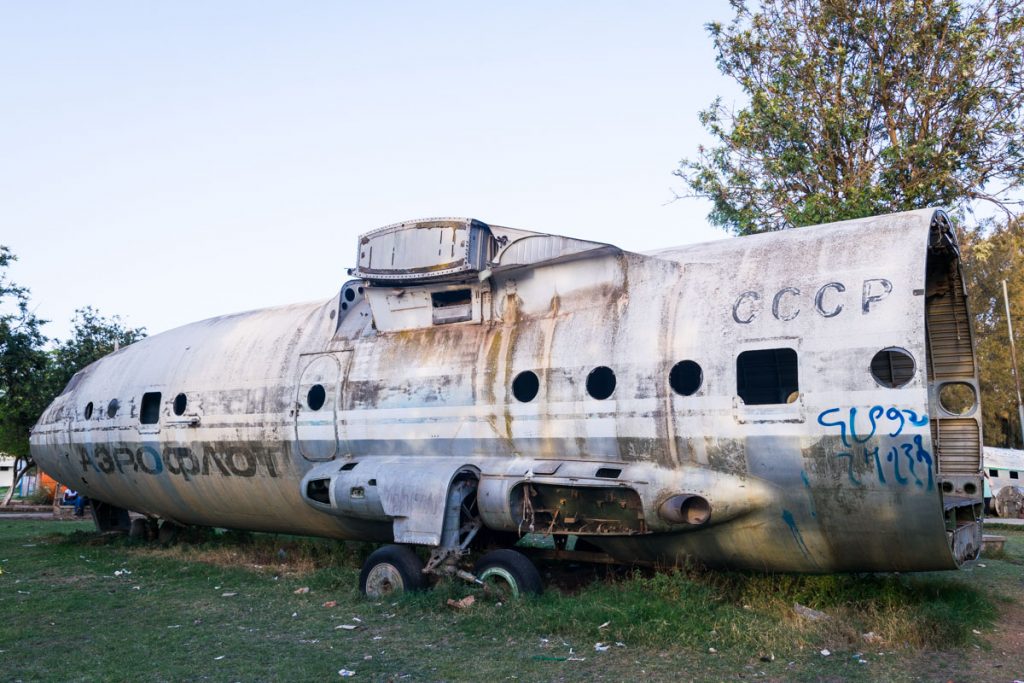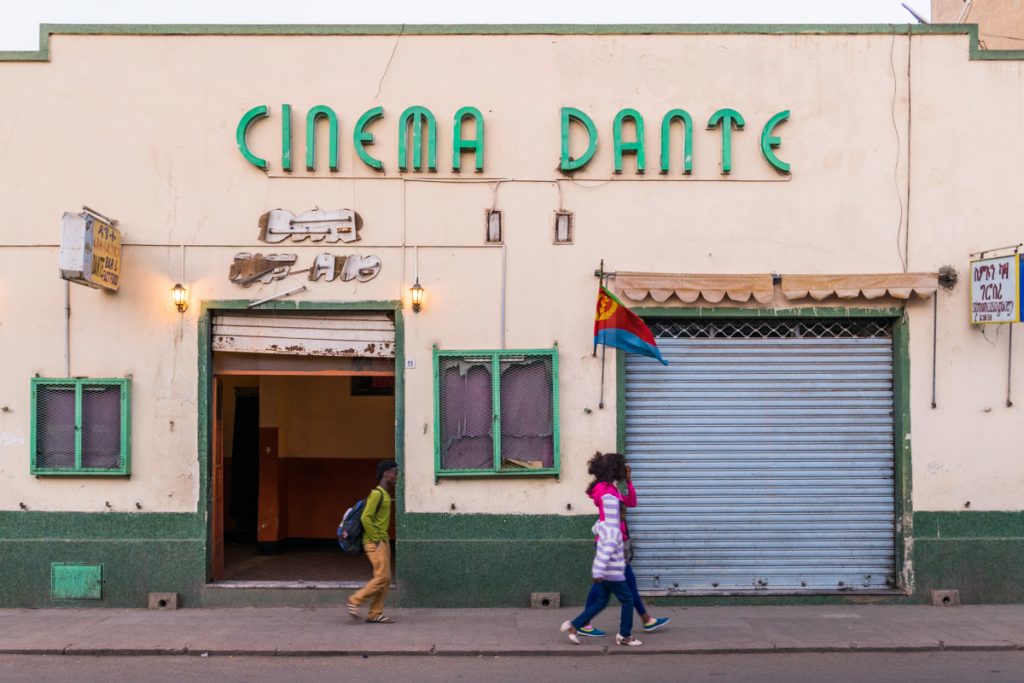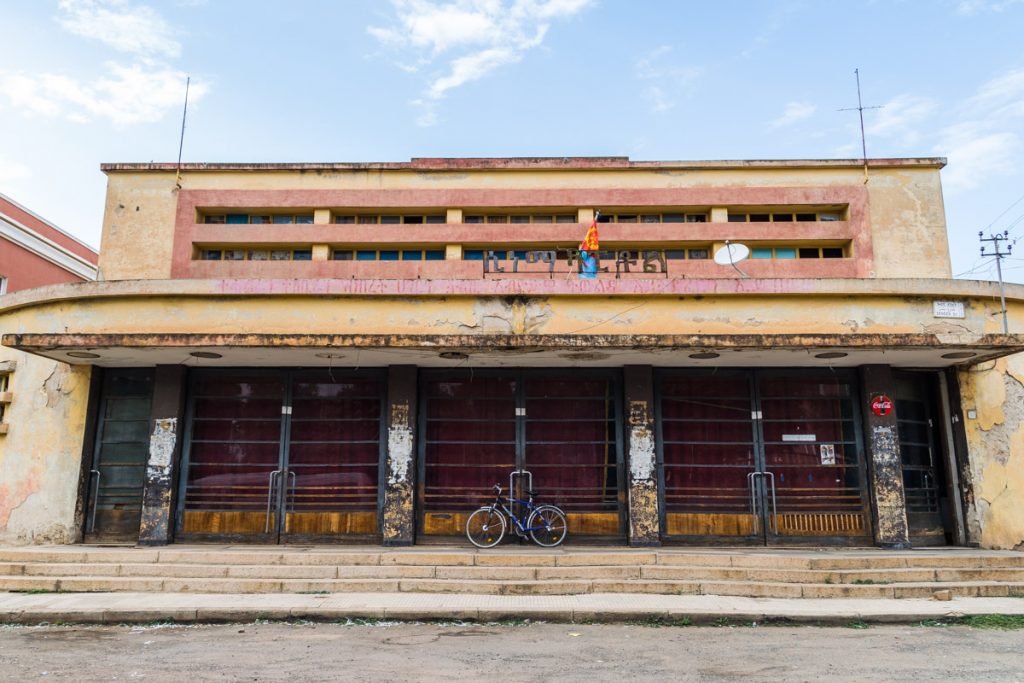 Just like in Somaliland, we coincided our visit to Eritrea with their Independence Day. In this case, it was the 25th anniversary of their independence. Our tour group supposedly had a permit to watch the parade, but our bus was turned back once we arrived at the site. As we waited in our bus, a bunch of curious kids surrounded us.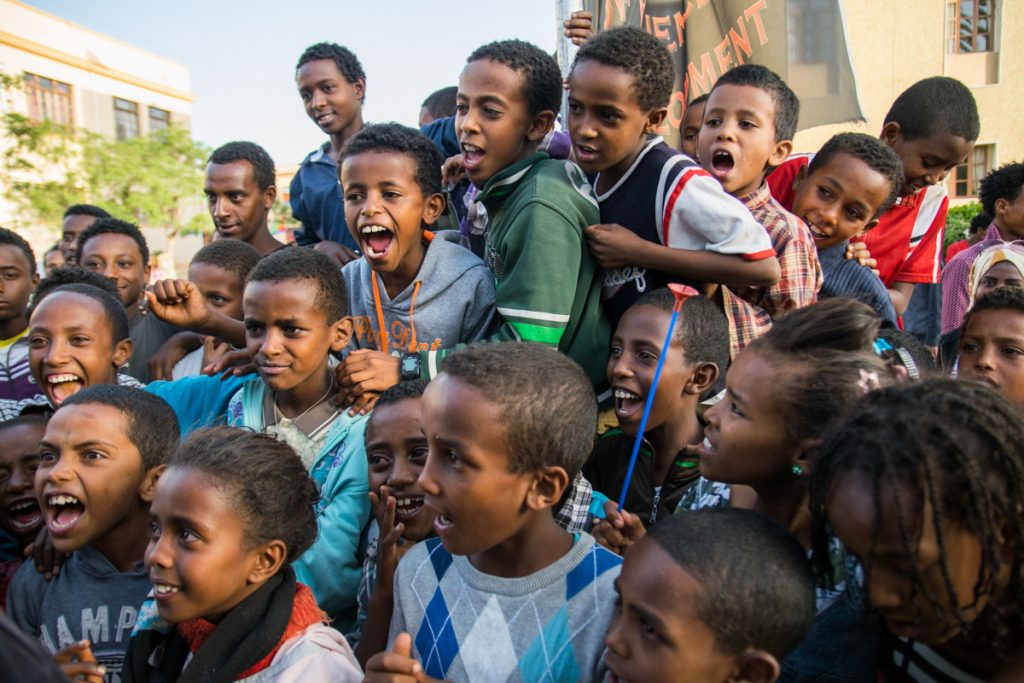 This would be the first of many failed activities by our tour group. We were also supposed to visit a tank cemetery, but we found out that we needed a permit once we arrived, although we did visit it a few days later. Throughout my travels I had gotten used to delays and setbacks. Most of the time things are out of my control so I try to relax and not worry about them. And while I understand the difficulties of traveling in Africa, I felt like one of the tour guides and the company's owner were more interested in partying than fixing and planning things.
In my next post I'll write about my visits to some of the churches and cemeteries in Asmara.