After two days in Hargeisa, we were ready to venture out of the capital city and into the countryside. We hired a driver and an old 4×4 for a couple of days to see the cave paintings of Laas Geel, the port town of Berbera, and the mountain village of Sheikh. We also needed to hire a security guard armed with an AK47 rifle. They are required by the government in order for tourists to visit certain parts of the country. It costs us a total of 300 USD to hire the car, driver, and guard for two days.
The weather was very hot, and we were sweating in the car despite the rolled down windows. I assumed that the air conditioning wasn't working. We went through a few security check points on the way out of town, and our driver had all the necessary permits ready for us. The land in the countryside was very dry and barren, and it looks like few things would grow in it.
Not knowing what to expect from this road trip, I was excited and a bit nervous since I've never been anywhere that required armed security. But the people we met were friendly, and there wasn't any sense of danger. Our armed escort though was very professional. He always had his rifle very close to him, and he never let his guard down around us.
I was able to snap many pictures of locals from the car.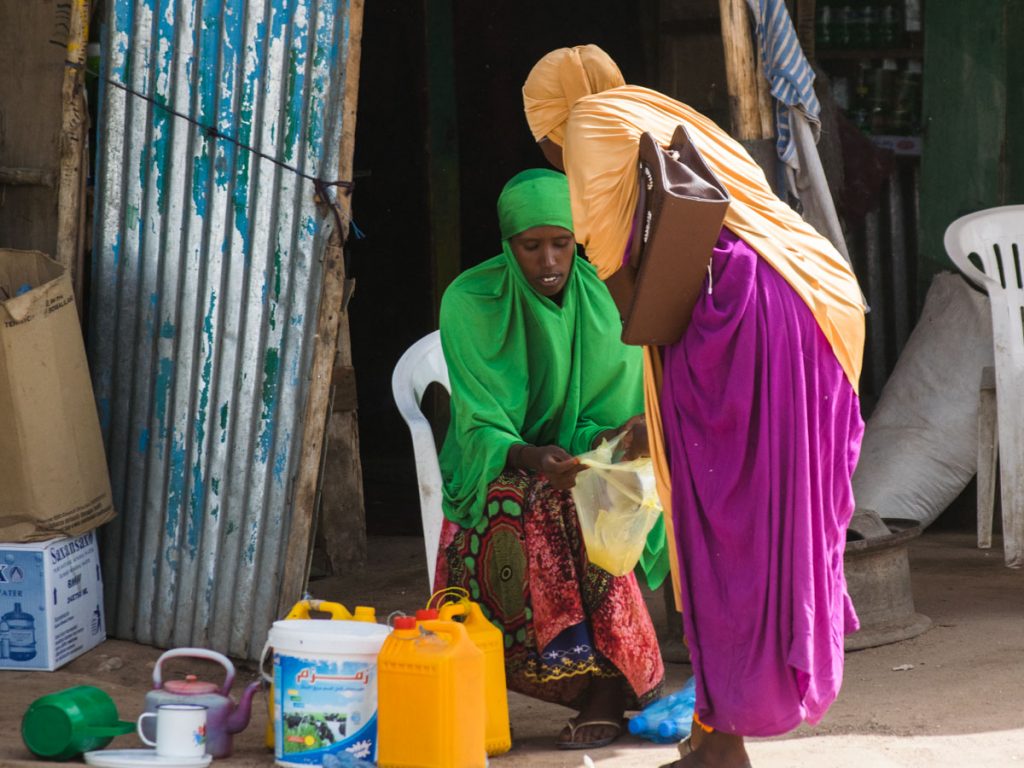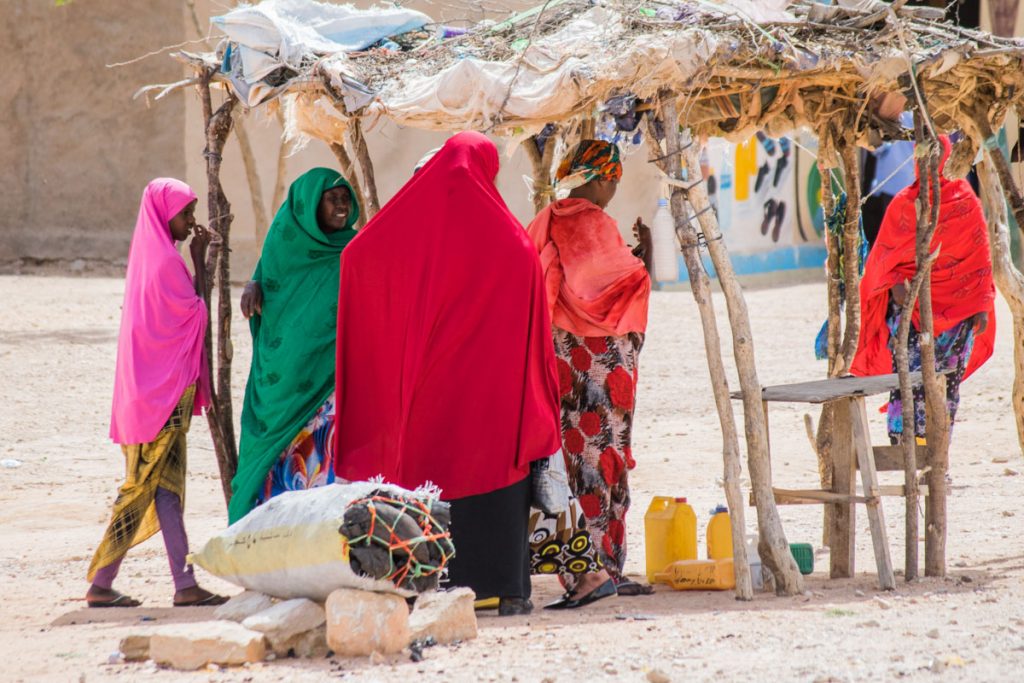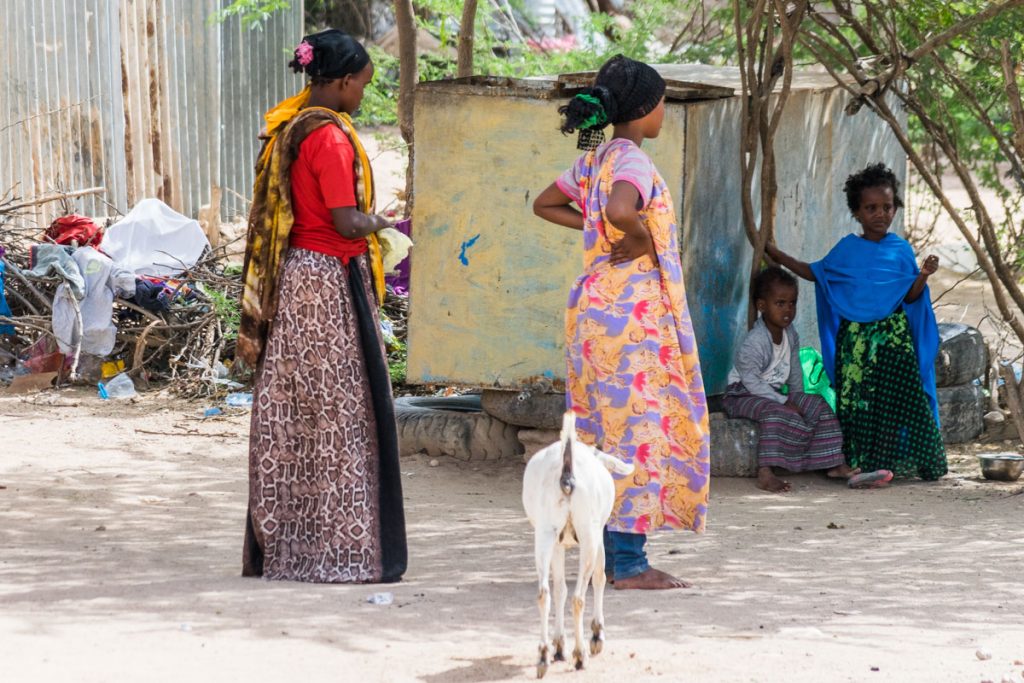 We arrived to Laas Geel after about two hours. There was an entrance fee of 25 USD per person. To get to the sites we had to get off the main highway and drive on dirt roads for 20 minutes. The paintings are located in caves on top of a large rock formation. There's a building at the bottom with many posters (in English) with information about the history of the place.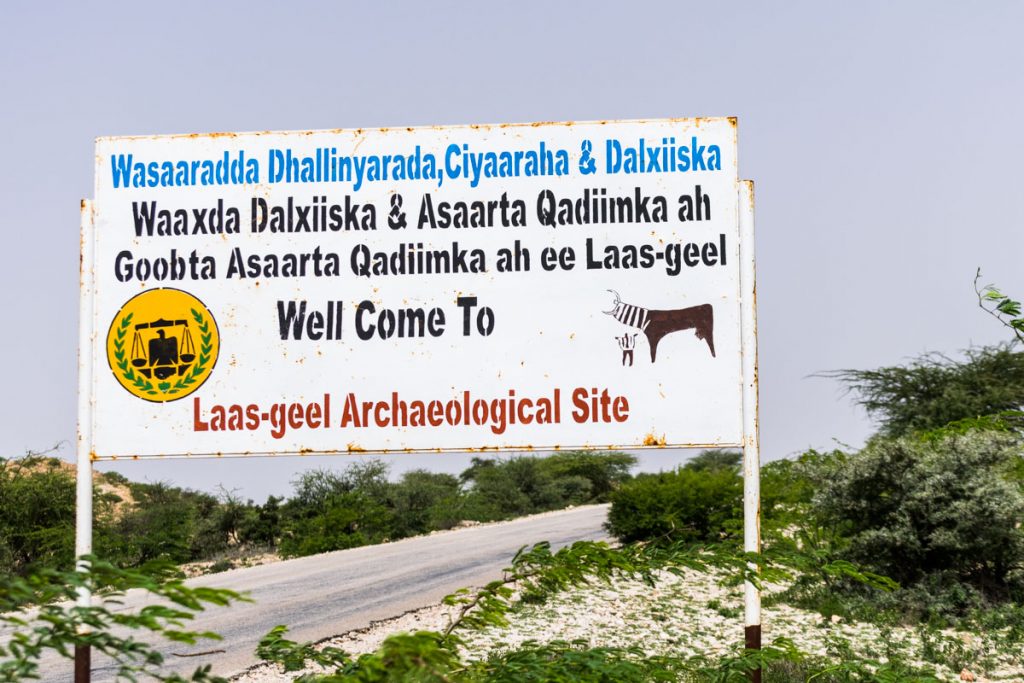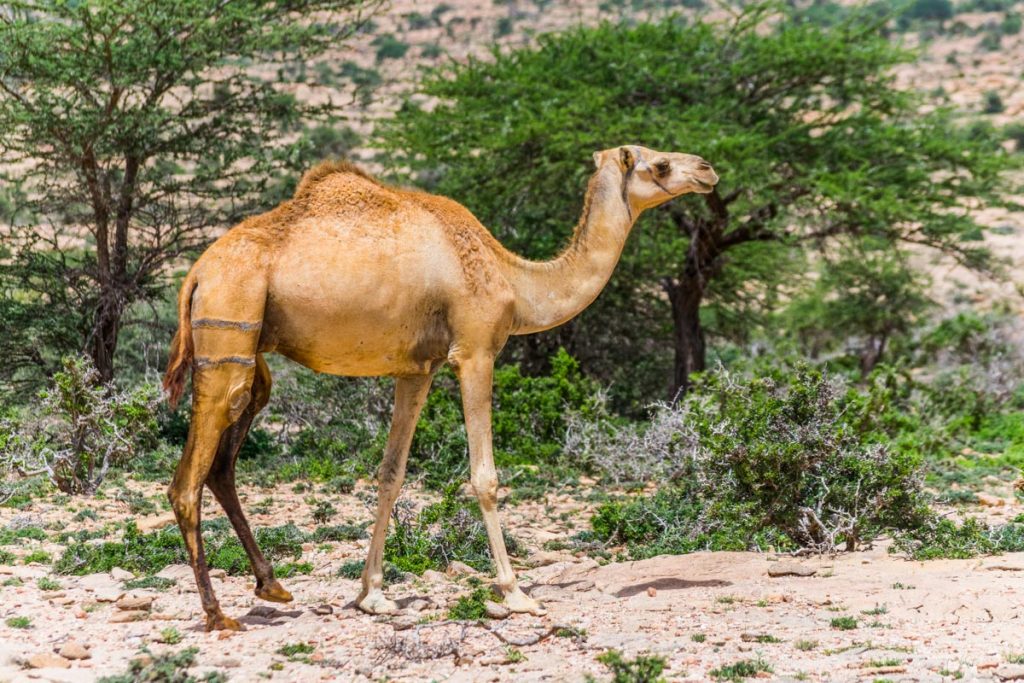 While locals have known about their existence, the international community only recently discovered the paintings in 2002. Incredibly well-preserved, they are believed to be between 5,000 to 11,000 years old.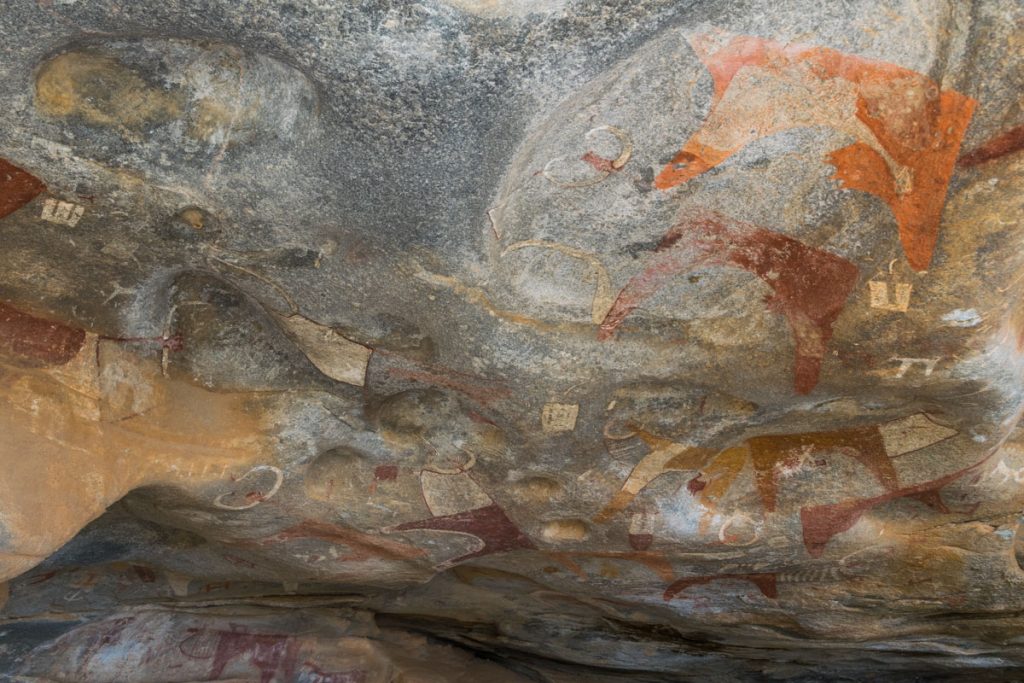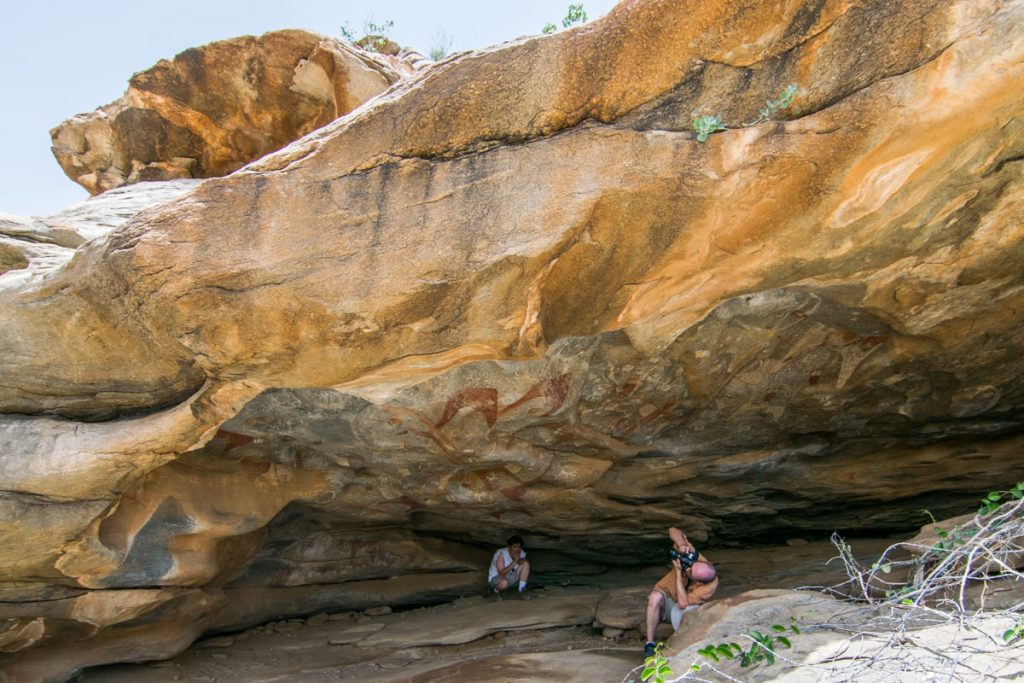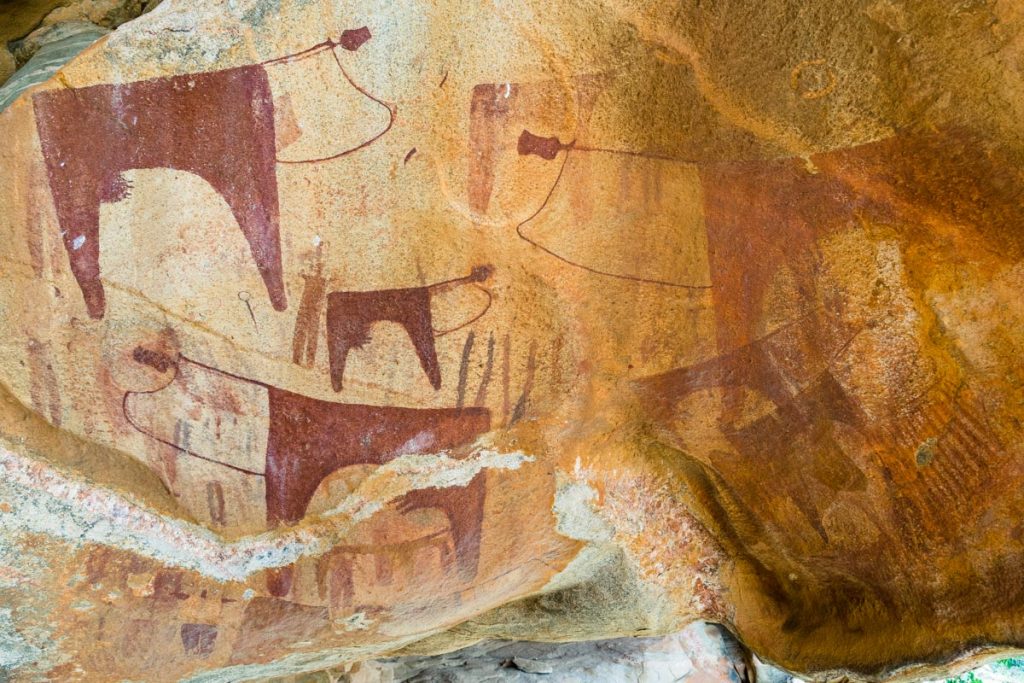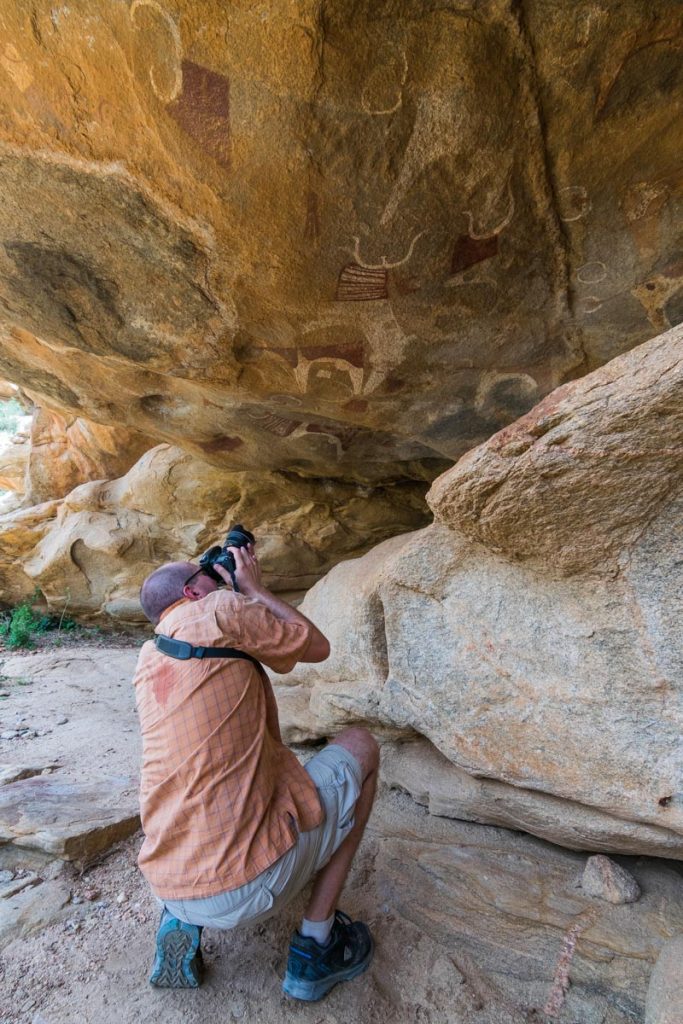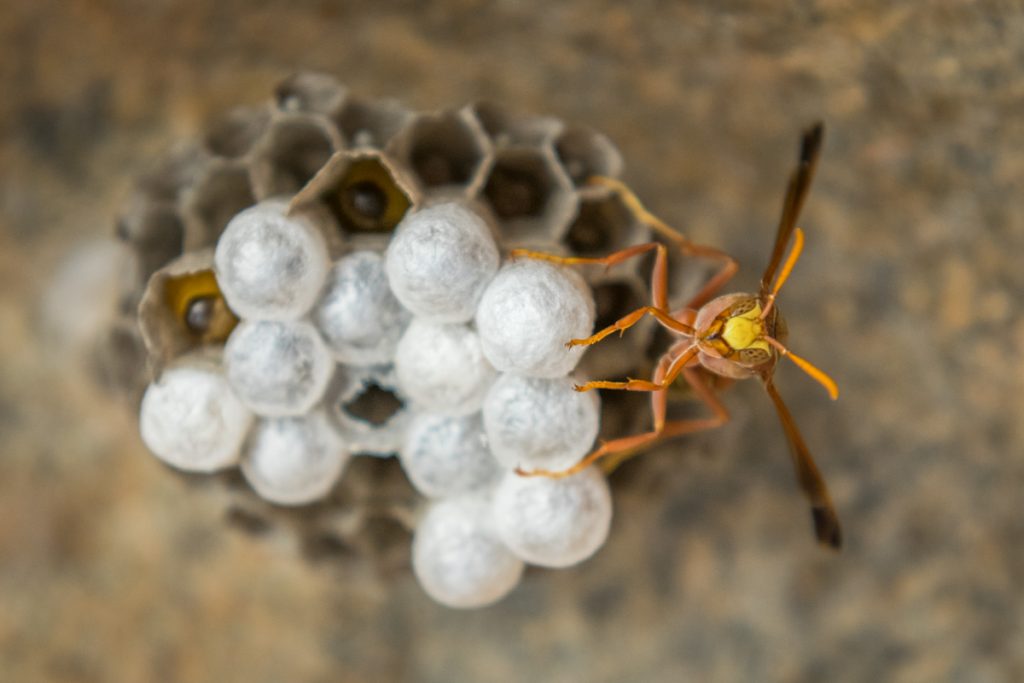 These caves are a definite must-visit while in Somaliland. After spending an hour there, we were back on the road on our way to the ridiculously hot coastal town of Berbera.