Phillip, Victor, and I arrived at Hargeisa Airport from Djibouti, after a short layover in Addis Ababa, Ethiopia. Just like in Djibouti, the air was hot and humid when we got off the plane.
Located in the north of Somalia, Somaliland is a self-declared state but the rest of the world considers it part of Somalia. With a population of around 4 million, it has its own government, currency, and military.
We had previously applied for visas through the Ambassador Hotel in Hargeisa. The cost was 60 USD per person. Arriving at the immigration desk, we showed them the PDF scans of the visas that were emailed to us. They told us they had not received the original visas from the hotel. Right away, someone who was probably the manager came to talk to us and, after learning that we were there as tourists to witness the Independence Day celebrations, he told the immigration official to stamp our passport and let us through.
Once past immigration, we had to pay another 60 USD each for the arrival fee. It's ridiculous sometimes how they rip you off with visas. We had read that at some point they used to force everyone to exchange some money at the official rate (much lower than black market rate), but we didn't have to do that.
Outside the terminal, we waited for a small bus which took us to the airport entrance gate. The taxis there wanted to charge us 25 USD for a short ride. When we refused, we were told by the bus driver that he'd take us to our hotel for 7 USD and we accepted. The airport taxi mafia was not happy about this and started to argue with the bus driver. One of the taxi drivers came onto the bus and told us to get off. We did and started walking to an intersection a few hundreds meters away. After a minute or so the same bus pull up next to us and told us get on board. We were now on the way to the city. The streets (mostly dirt) were hectic and full of people and cars.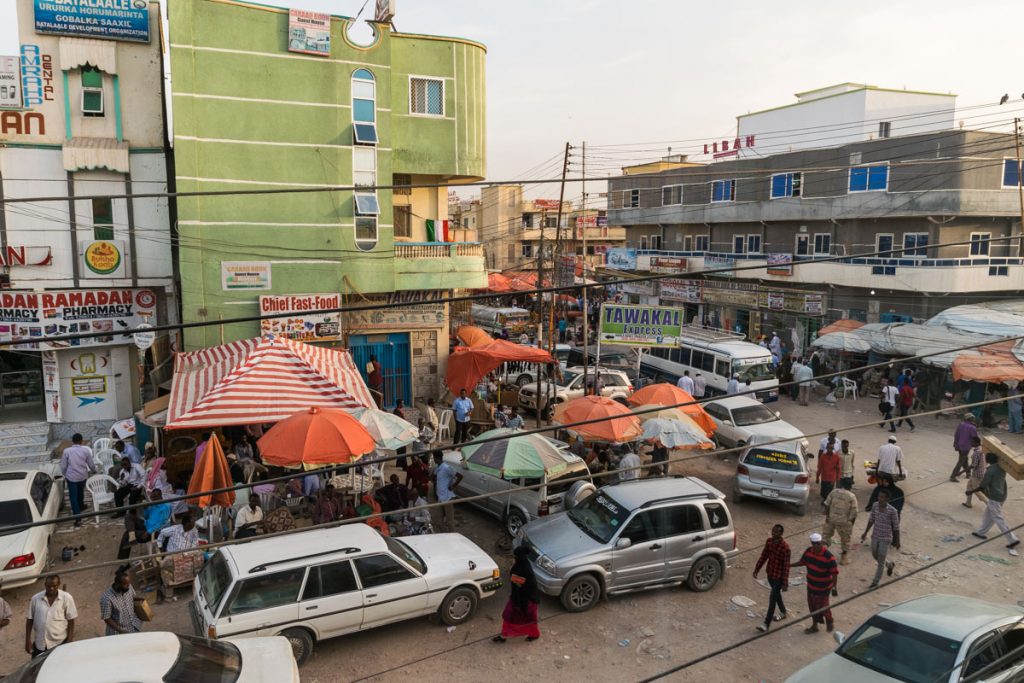 We got off the bus and checked into Oriental Hotel. It's a decent place by the standards of the region. The temperatures here are not as extreme as in Djibouti. It does get hot in the middle of the day, but it is manageable at night so most hotels don't have air conditioning. While you can pay most things with US dollars, we needed some local currency for small items like bottles of water. On street outside the hotel there are a lot of money changers with huge piles of cash. One US dollar is worth 7,500 Somaliland Schillings, and the largest bill is 1,000 Schillings. In exchange for 100 US Dollars, we got three big piles of local money.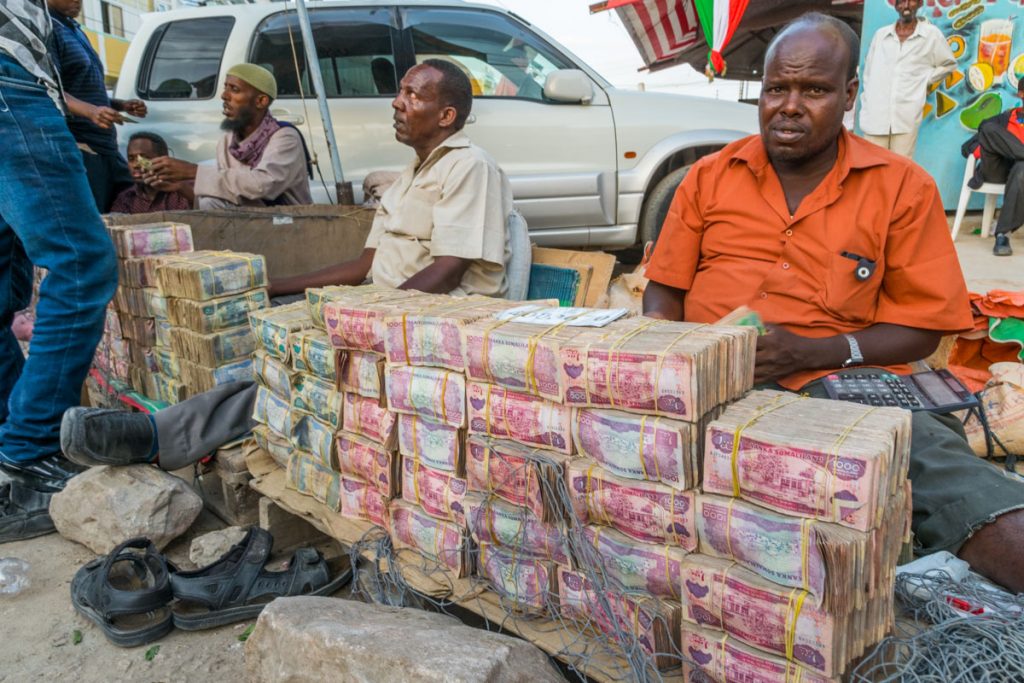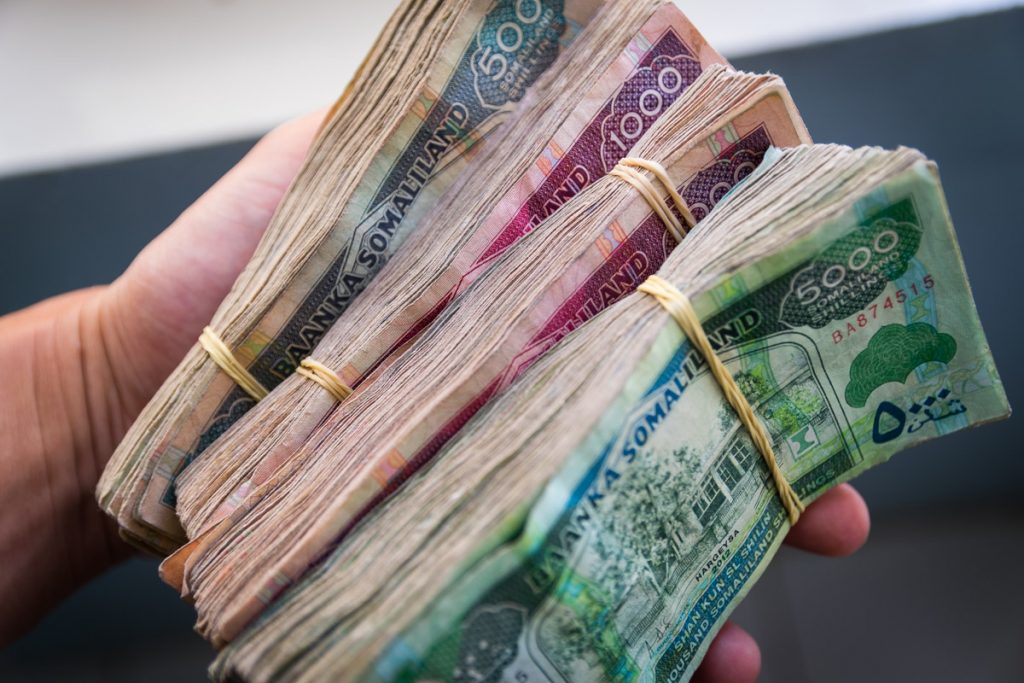 After a short rest at the hotel, we went out for a walk. The streets were packed and the mood was festive since this was the night before Independence Day. I had never met such friendly and curious locals. So many of them stared at us and came to say hi and shake hands. We didn't even have to ask to take their pictures, they were pretty much begging for us to take them. They didn't want anything in exchange, they just wanted us to be part of their day, and them to be part of our trip. Sometimes even car drivers would stop in the middle of the street to pose for pictures. Everywhere we went we would have a group of curious people following behind us. Maybe this is how celebrities feel like when they go out in public. At the beginning it was a little intimidating for me, but after a while I was able to relax and enjoy the atmosphere. We were however warned a couple of times to not walk around with our big cameras out in the open.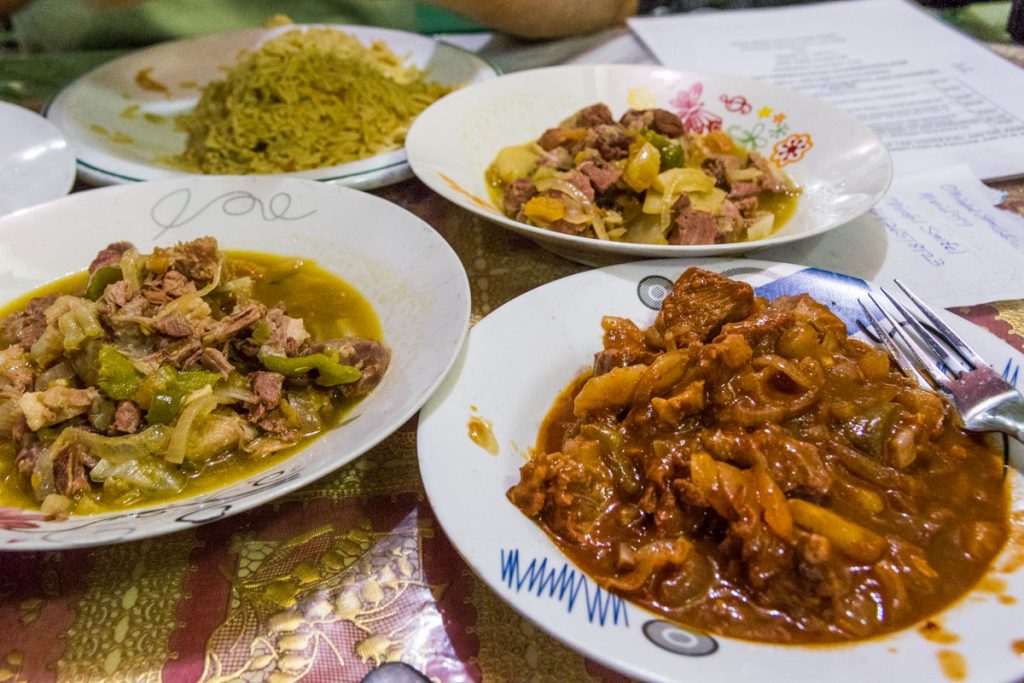 There were cops everywhere with AK-47s and sticks trying to keep the crowds in control. They didn't want anybody to loiter. Sometimes we would see a bunch of kids suddenly start running away from chasing cops. We saw a guy being taken away in handcuffs. I got hit (very lightly) with a stick by a cop as a way to tell me to keep moving after a large group of locals had gathered around me. While the cops dealt with locals in a pretty brutal way, they treated us tourists politely.
After it had gotten dark, the vibe on the streets turned from very friendly to a little tense. We decided that it was best to go back to our hotel.
The following day was Somaliland's Independence Day, which I write about in an upcoming separate post. On another post I recount our 2-day road trip to Laas Geel, Berbera, and Sheek.
Before leaving Somaliland, we returned to Hargeisa and visited the Camel Market. With over 6 million of them in the country, the export of camels is a big part of the economy. A single camel can be sold for up to 1,000 USD. On the way to the market, we saw many of them walking the streets.
We saw no other tourists at the market, and most locals were surprised and amused to see us. As in other places in the country, many wanted their picture taken. One man even wanted one while he attempted to ride a camel, until another man got really pissed off and told us to not take any more pictures of the animals.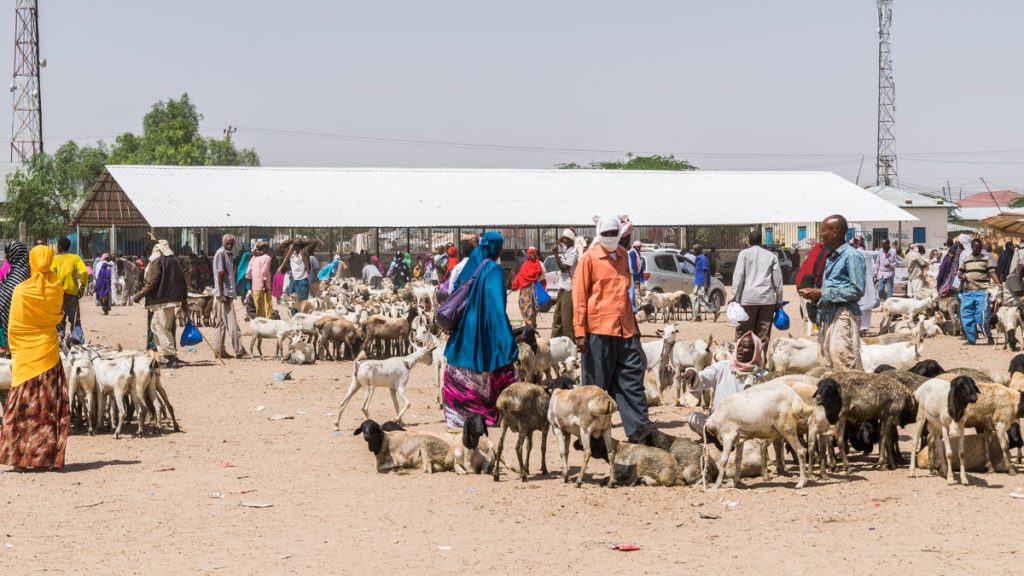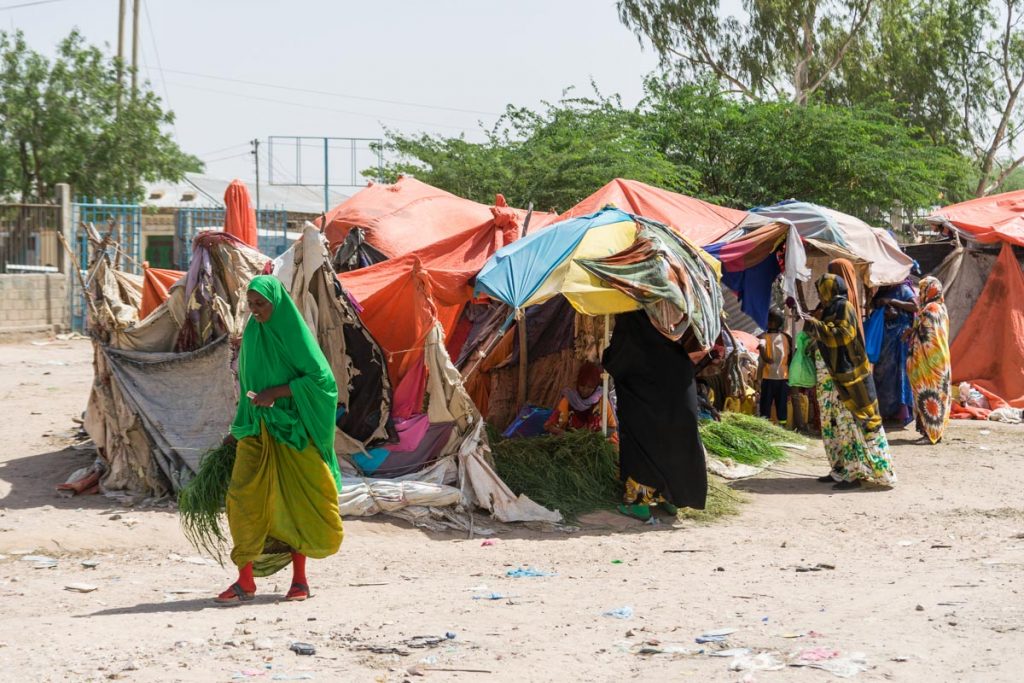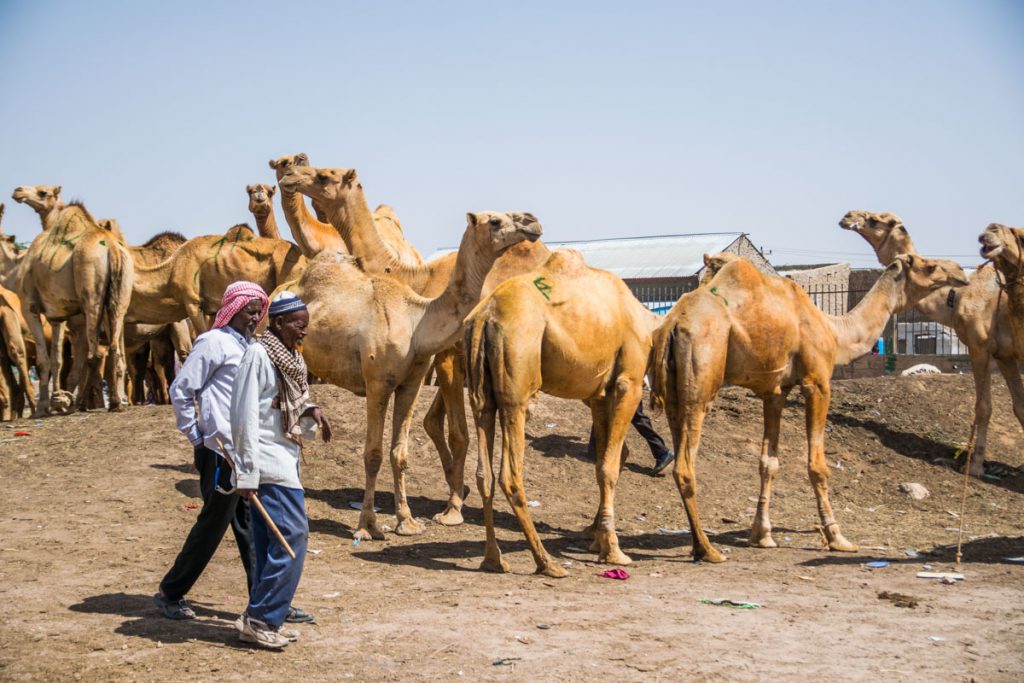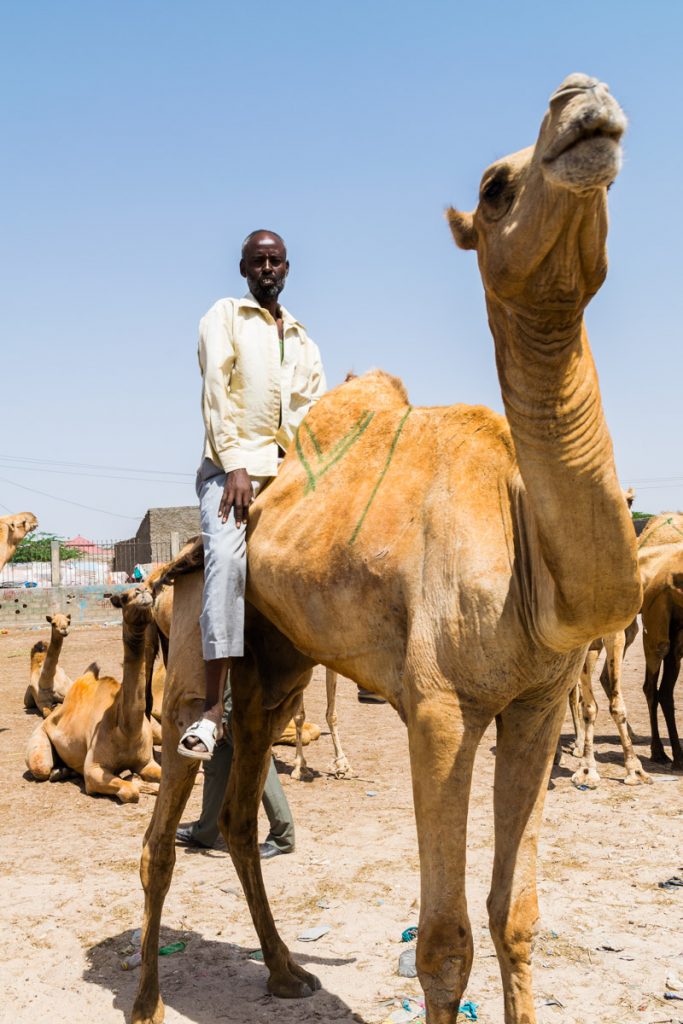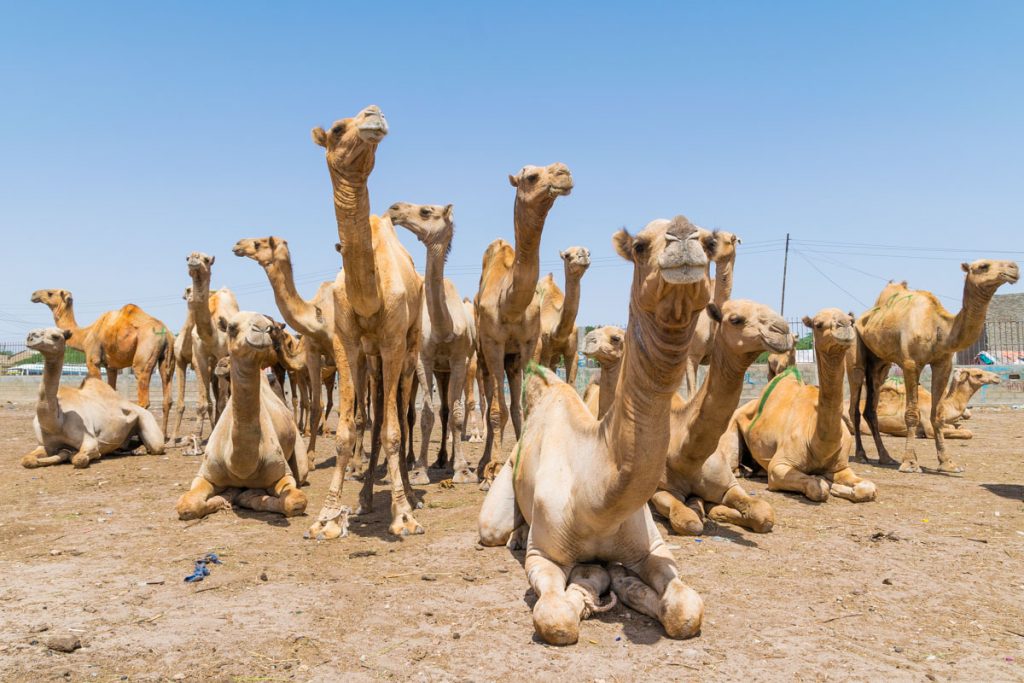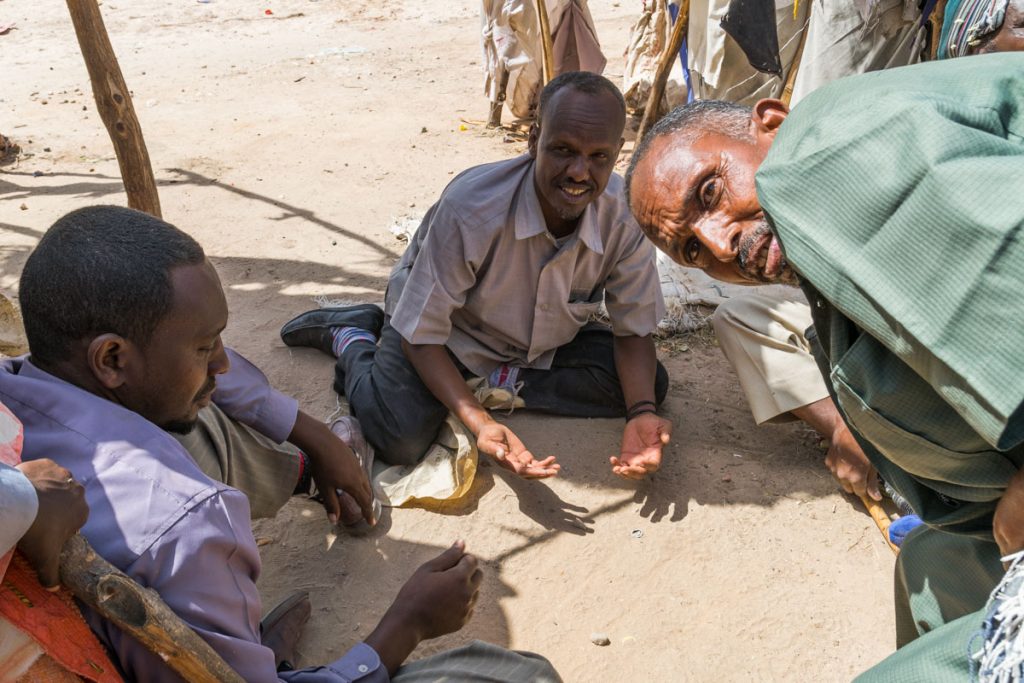 For our last meal before leaving the country, Victor wanted to try some camel meat. He is way more of an adventurous eater than I am. A staff member of the hotel walked us to a restaurant, and as we went inside everybody turned to look at us. Victor ordered a dish that came with rice. It was a humongous piece of meat with a massive bone attached to it. He shared it with the guy from the hotel. Both Phillip and I only had a small bite since neither of us were hungry or excited about camel meat. It was very chewy.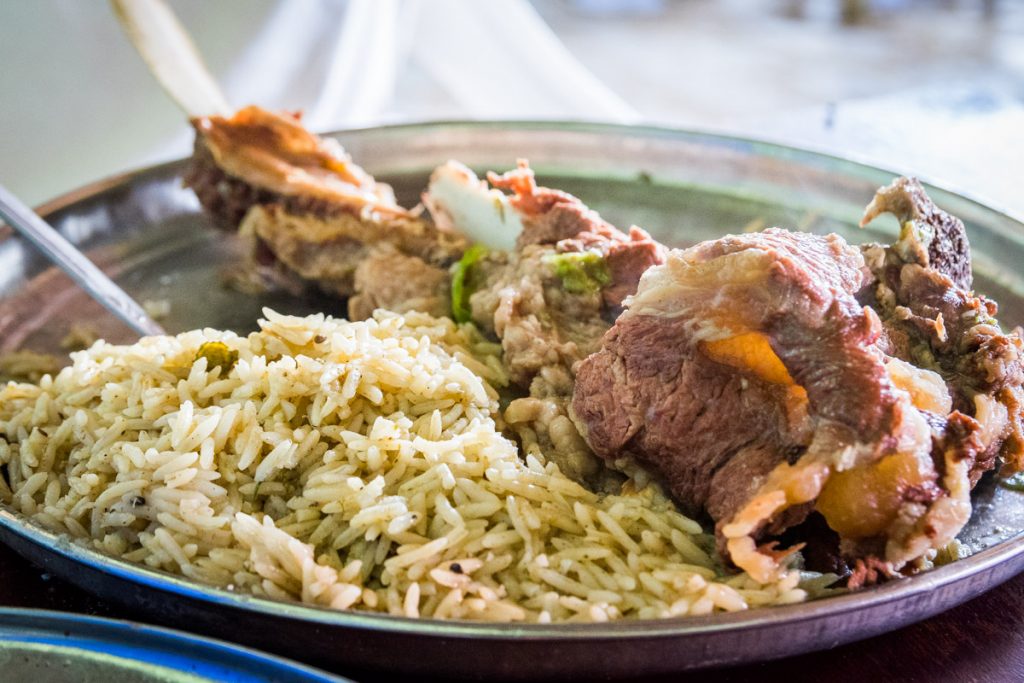 And with that, our short trip to Somaliland came to an end. It was a really eye-opening experience, and so different from anything I had seen before. I felt relatively safe, and found the people extremely friendly. There' a rawness about Africa that I had not experienced anywhere else.