Previous entry: Day 5 – La Playa to Llactapata

We got up at 5:30am to try to catch the sunrise over distant Machu Picchu. As it was still raining and super foggy, we couldn't see the sun at all. The rain did finally stop around 8am and allowed us to get a pretty good view of the ruins.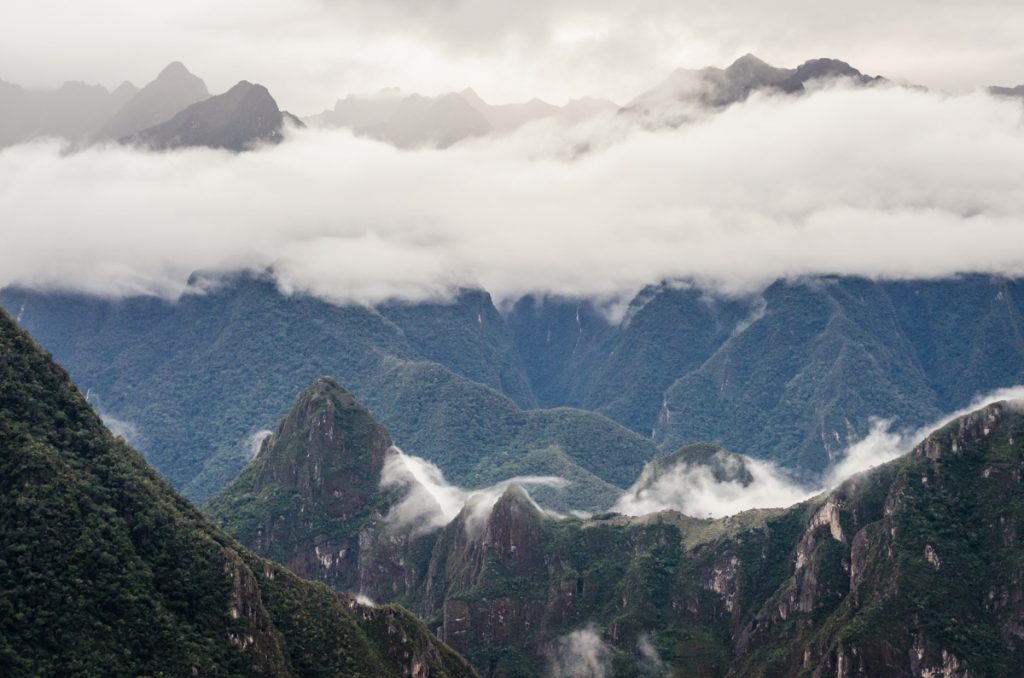 Unlike previous days, we started the hike together this morning.
Since the rain had stopped, the trail was a little slippery but manageable. We finished the switchbacks in about 1.5 hours, and crossed the river by bridge.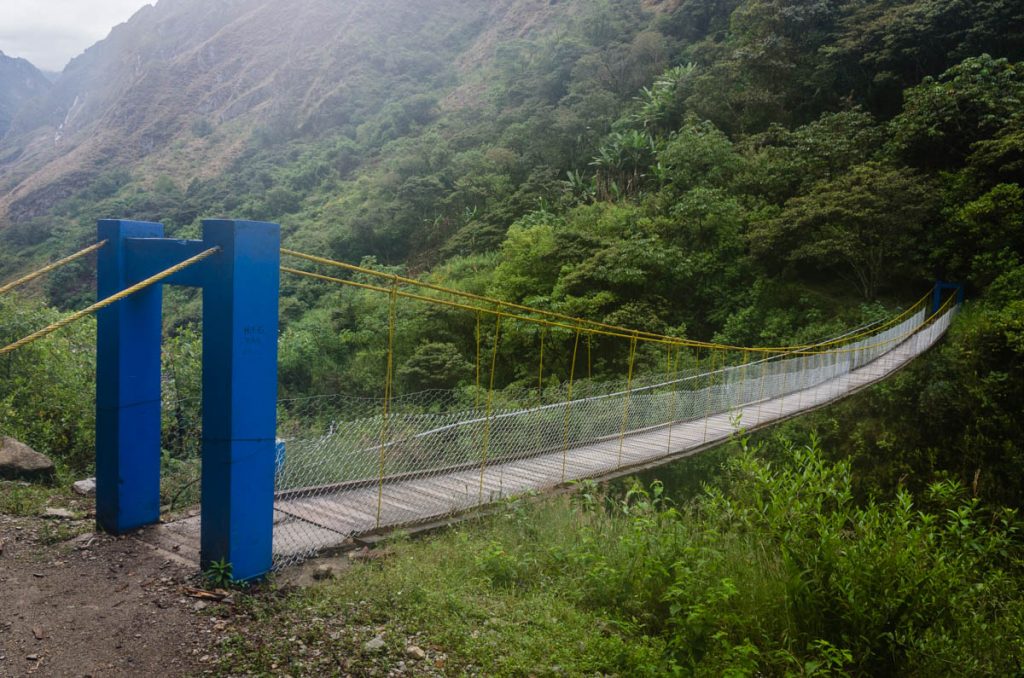 I split up from the group here since I wanted to get my big camera out and I waited a while for the lenses to defog themselves.
The water coming down from the Planta Hidroelectrica was very strong.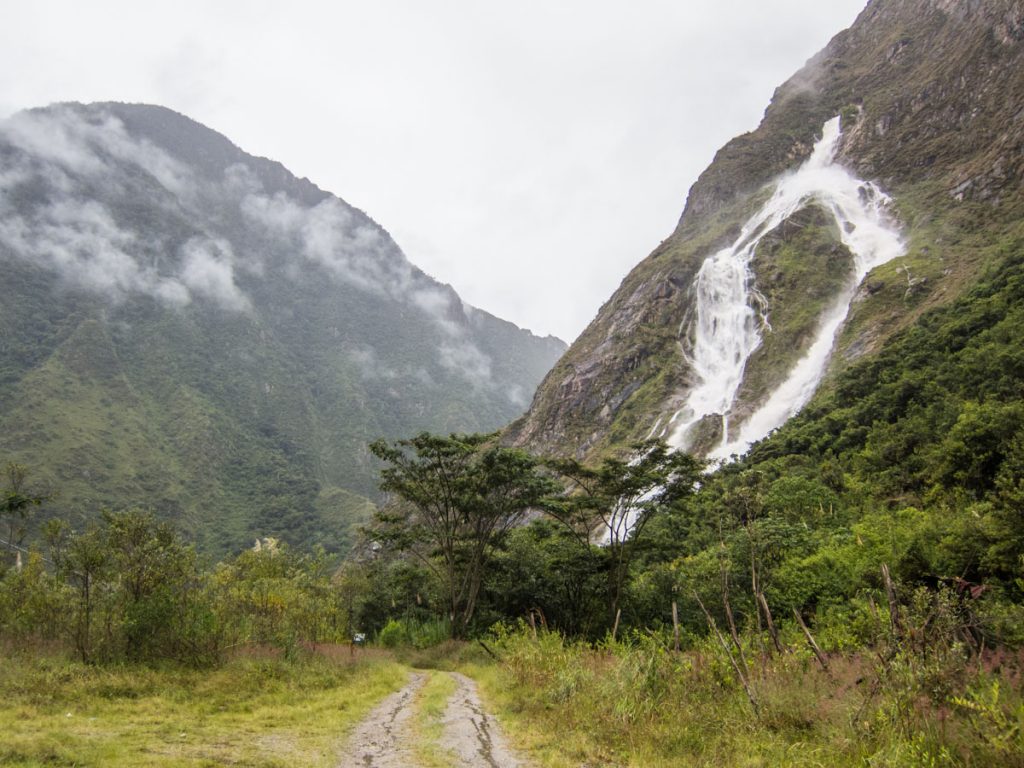 As I got to the Hidroelectica Train Station, I couldn't find Gerald or Rich. I wasn't sure if they had taken a wrong turn, or if they were ahead of me and kept on going. I assumed they would stop and wait for me at the station. I waited for them for almost an hour before moving on.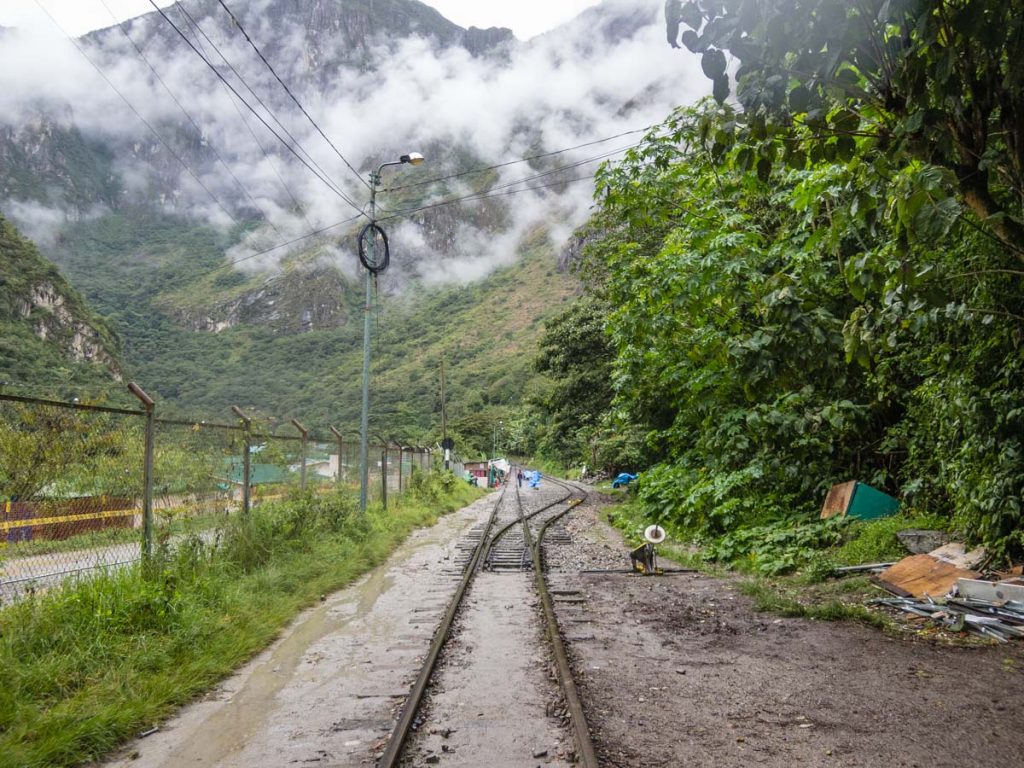 This last stretch is done by walking along the train tracks on the way to Aguas Calientes.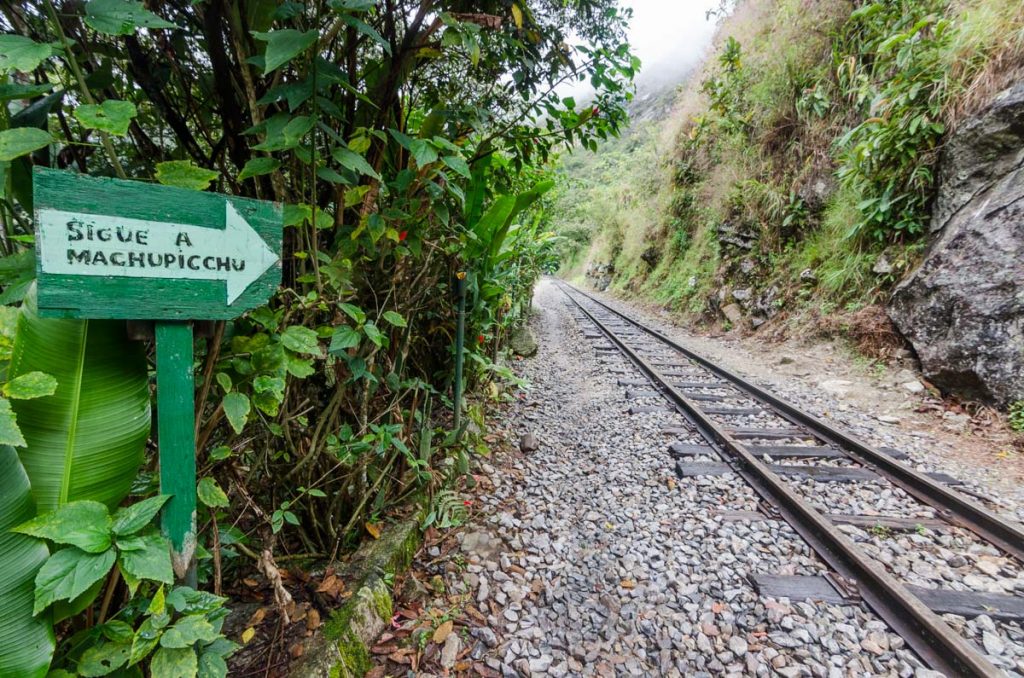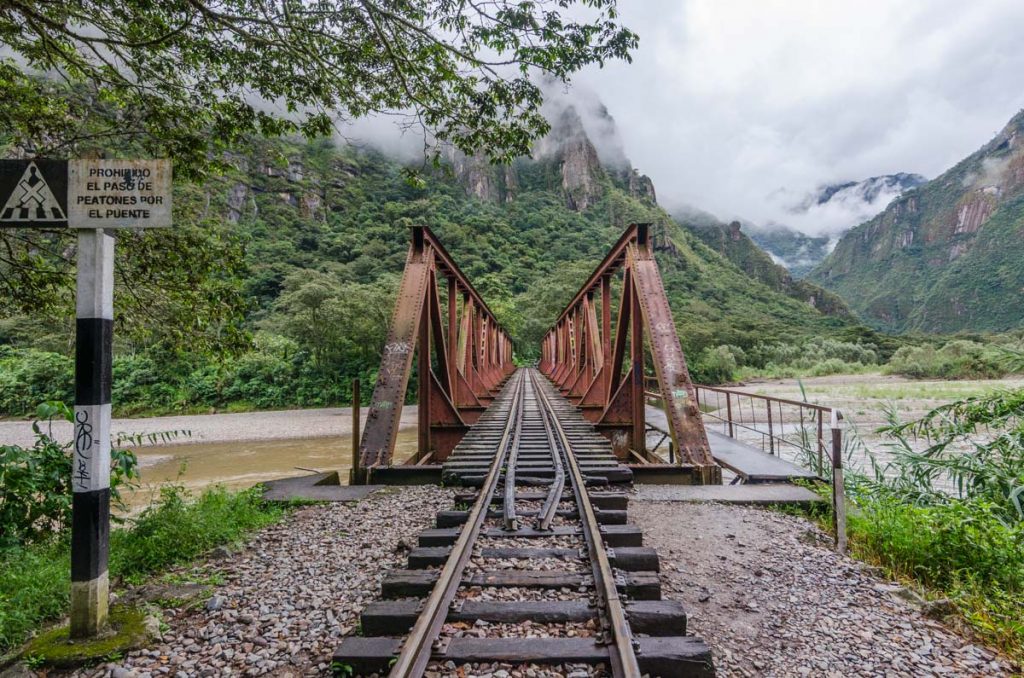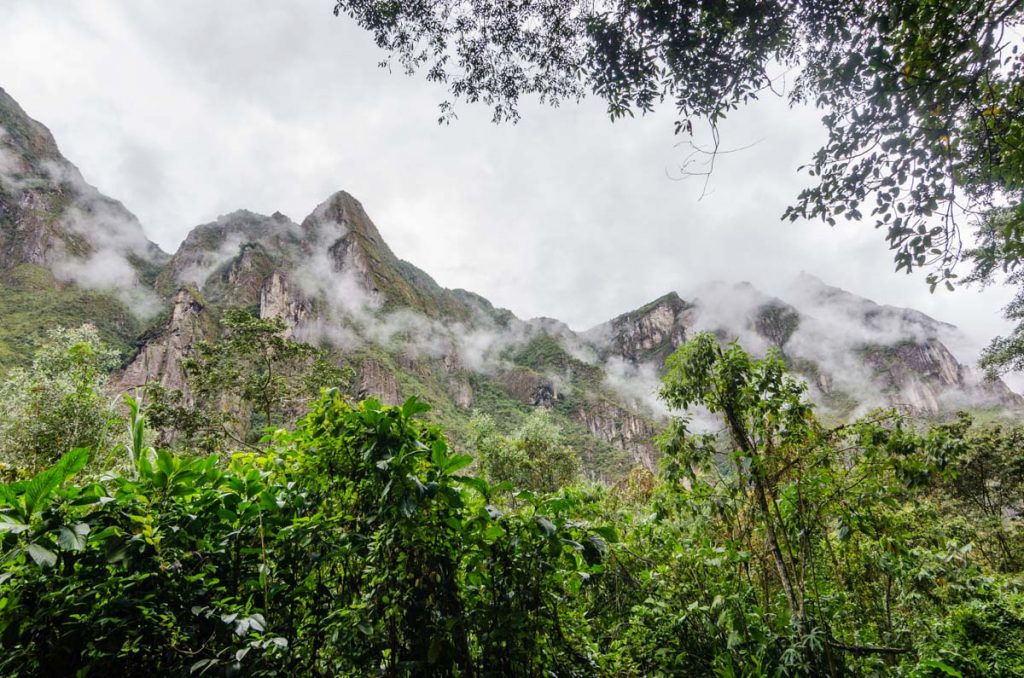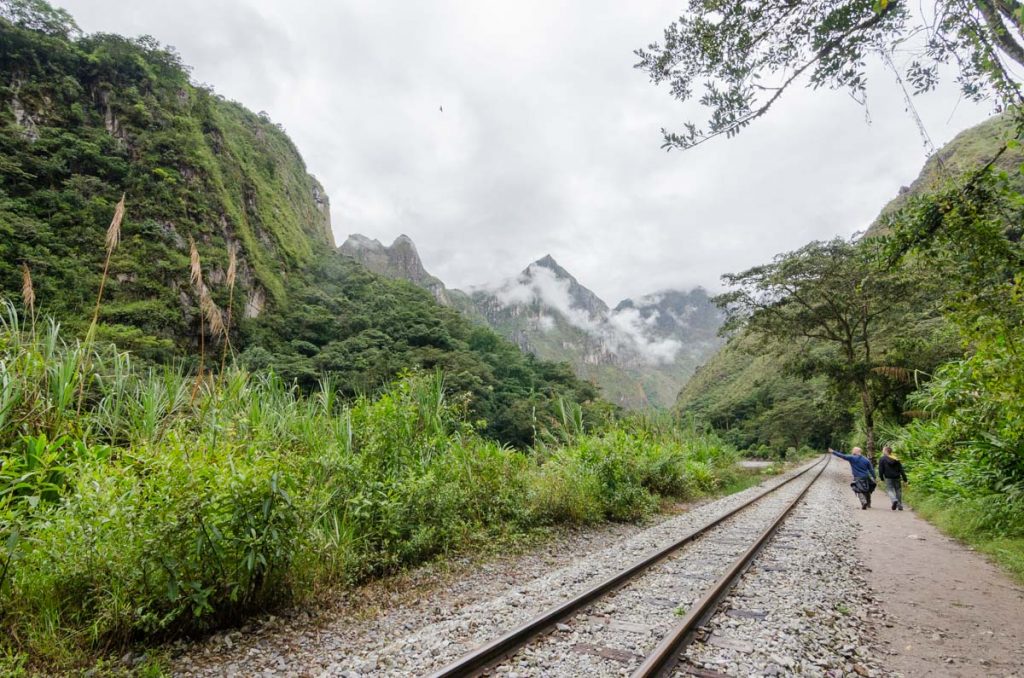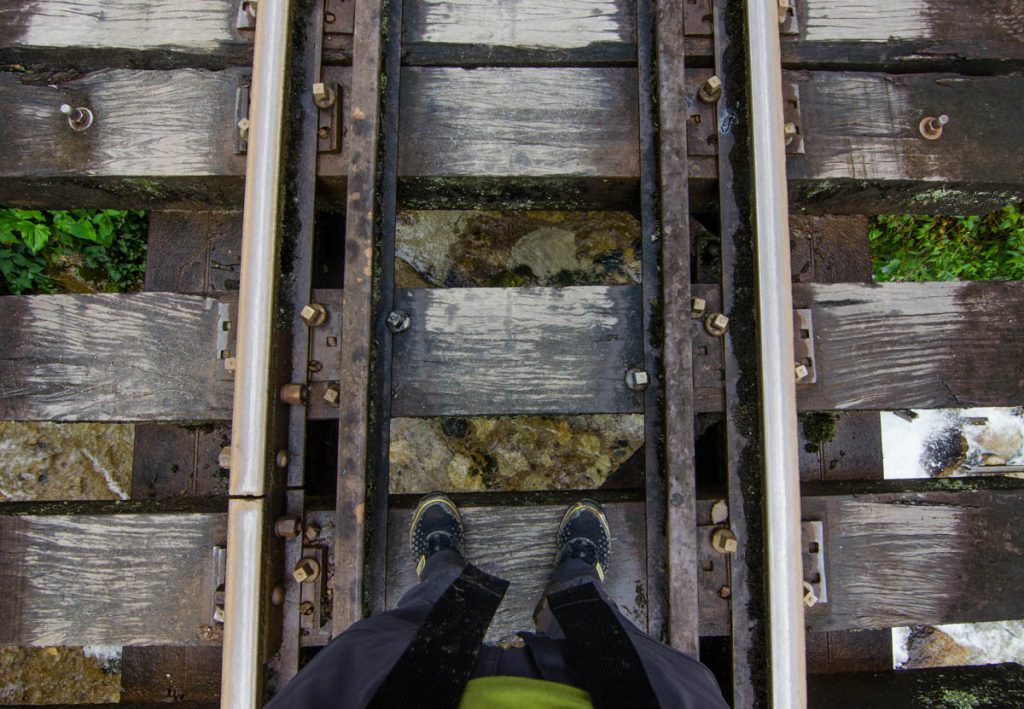 Last time I walked this, I didn't see anybody else. This time though, there were a lot of people going both directions. I didn't understand why people would walk the tracks from Aguas Calientes to the hydroelectric plant. I later run into Christian walking that way too, and he told me that you could catch a cheap bus back to Cuzco from the plant for about 40 soles (compared to 300 soles with the Perurail train). The train had become way too expensive, so many travelers on a budget walk the tracks as a cheaper option.
As I got closer and closer to Aguas Calientes, a feeling of happiness and accomplishment invaded me. Despite not having trained at all for this hike, and being pretty sick just 2 days before the start, I had found the hike to be relatively easy, and very enjoyable and fulfilling. A lot of the scenery was way more beautiful than I remembered.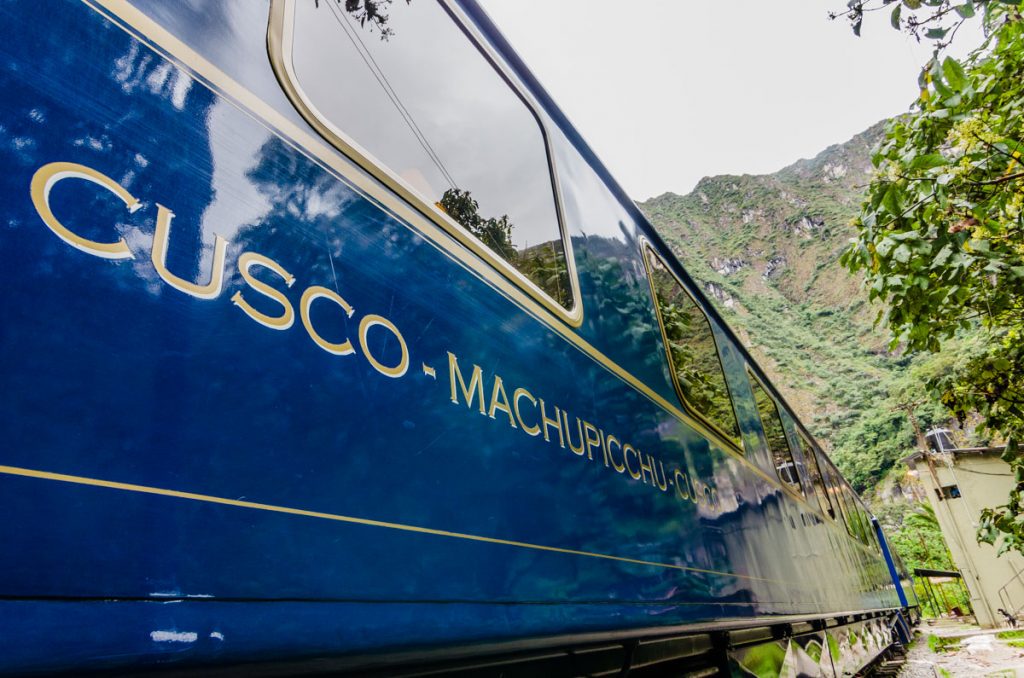 Christian also told me that Gerald and Rich were about 10 minutes ahead of me. I was glad that they were not lost, but now I didn't know if I could find our hostel in Aguas Calientes. Once I got to the hyper touristy town, I walked around what seemed like forever trying to find it. I only remembered that the name of it had 'Eco' in it. I asked around but nobody could help me. I suddenly seemed to remembed the full name ('Ecopackers') and asked for directions at a tourist information place.
The Ecopackers Hostel was pretty nice. We had 3 beds in a 4-bed dorm, but the forth bed was not occupied. It had a bathroom inside the room. The restaurant/bar at the top was very nice and modern, and served pretty decent food.
Aguas Calientes is full of hassle and vendors everywhere. I had no desire to go out at all. I spent the rest of the day lying in bed and using the internet.
Next entry: Day 7 – Machu Picchu