Previous entry: Day 1 – Mollepata to Soraypampa
It was my first time sleeping in my new Sea To Summit The Specialist Solo tent. Since it's pretty narrow and I had the backpack inside the tent, I couldn't find a comfortable position to sleep all night. There was also a good amount of condensation, which meant that any movement would result in my down sleeping bag touching one of the tent walls, getting it wet.
As usual, I was the last one to get up at camp. Since Gerald and Richard were already ready to go, I told them to go first and that I would catch up. They left at 8:15am, I left at 9. The weather was very cloudy. The trail starts with a gradual climb toward the switchbacks called Siete Culebras (Seven Snakes). It right before there that I caught up with Gerald and Rich. It was also here that it started to drizzle on and off.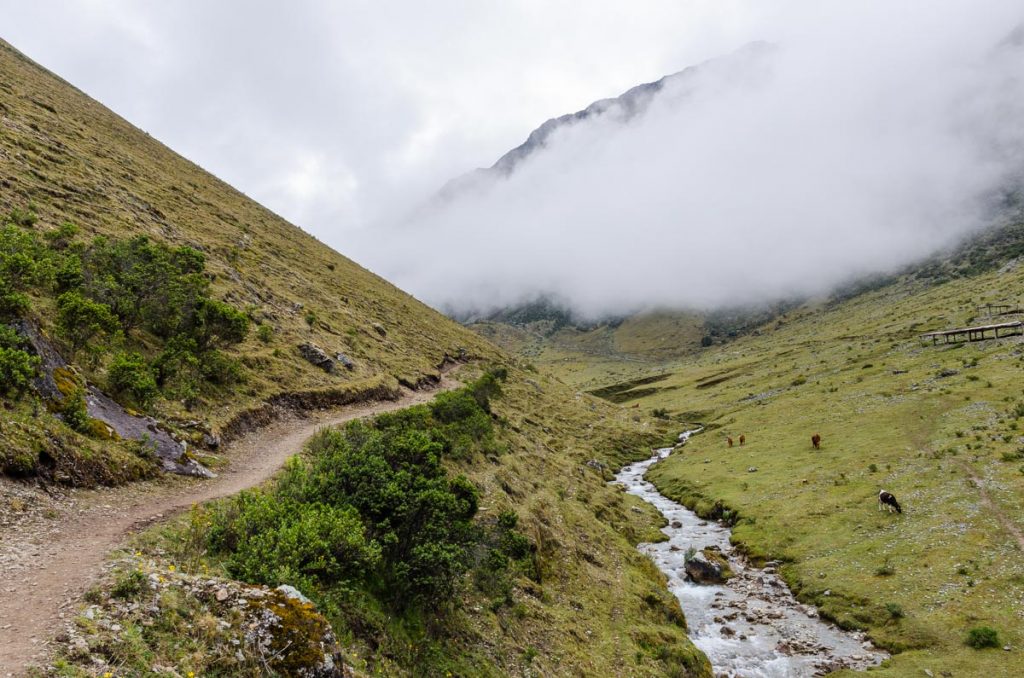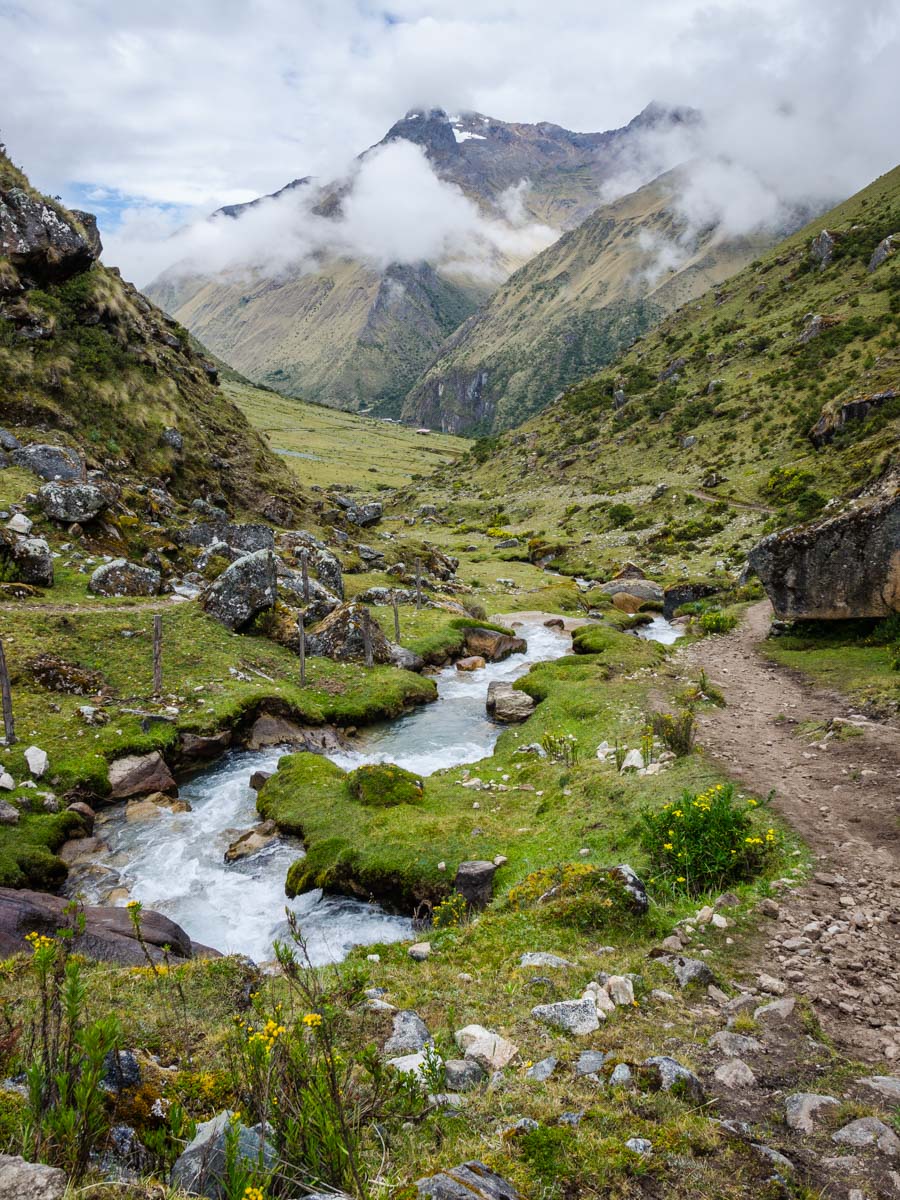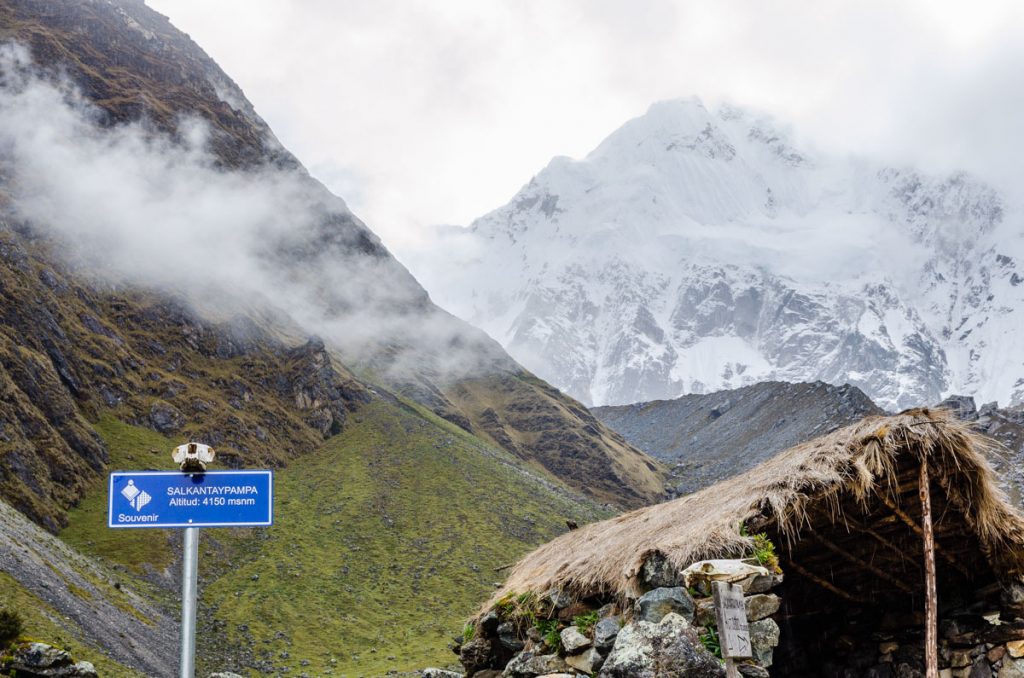 Siete Culebras was not as brutal as the last time I hiked it. This time I had a sub 30 pound backpack. Last time, my guess would be it that it weighted over 50 pounds.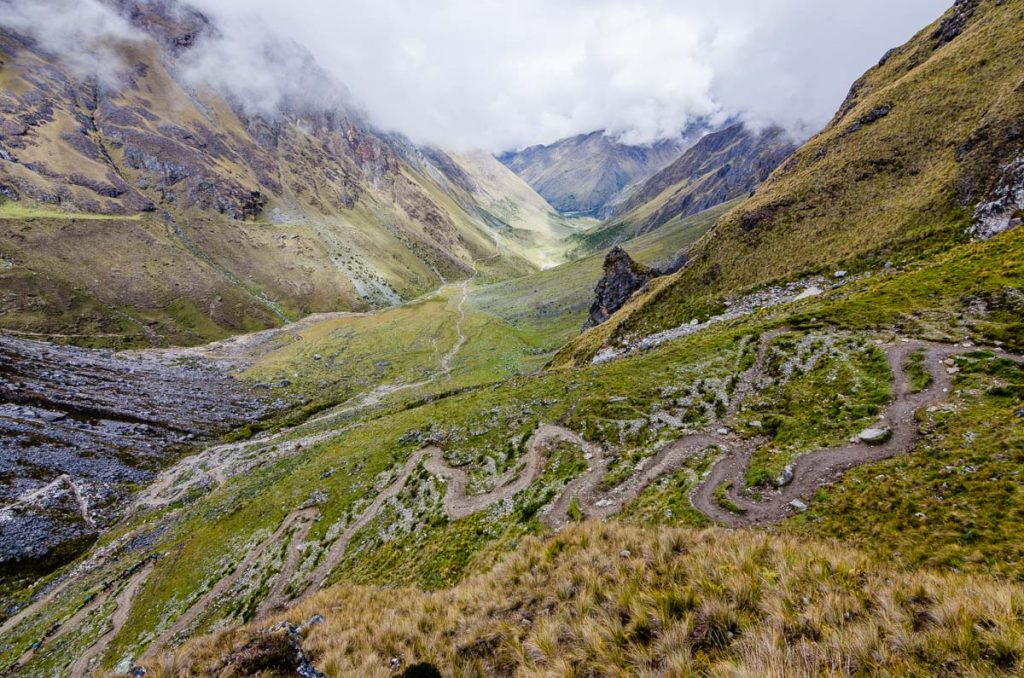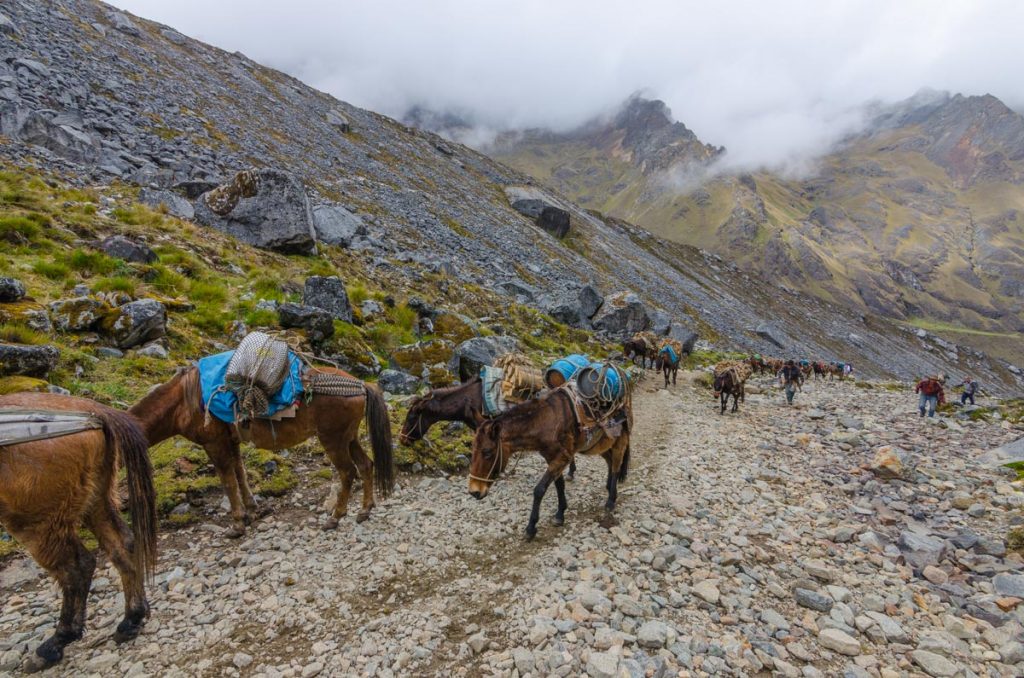 The trail continues to climb toward the highlight of this trail (aside from Machu Picchu): the Salkantay Pass. Rain started to fall again and as we got close to the top, it started to snow! I had never hiked in the snowstorm before. I was feeling good and thought that this unexpected snow only added to the uniqueness of our hike. It was definitely different from last time.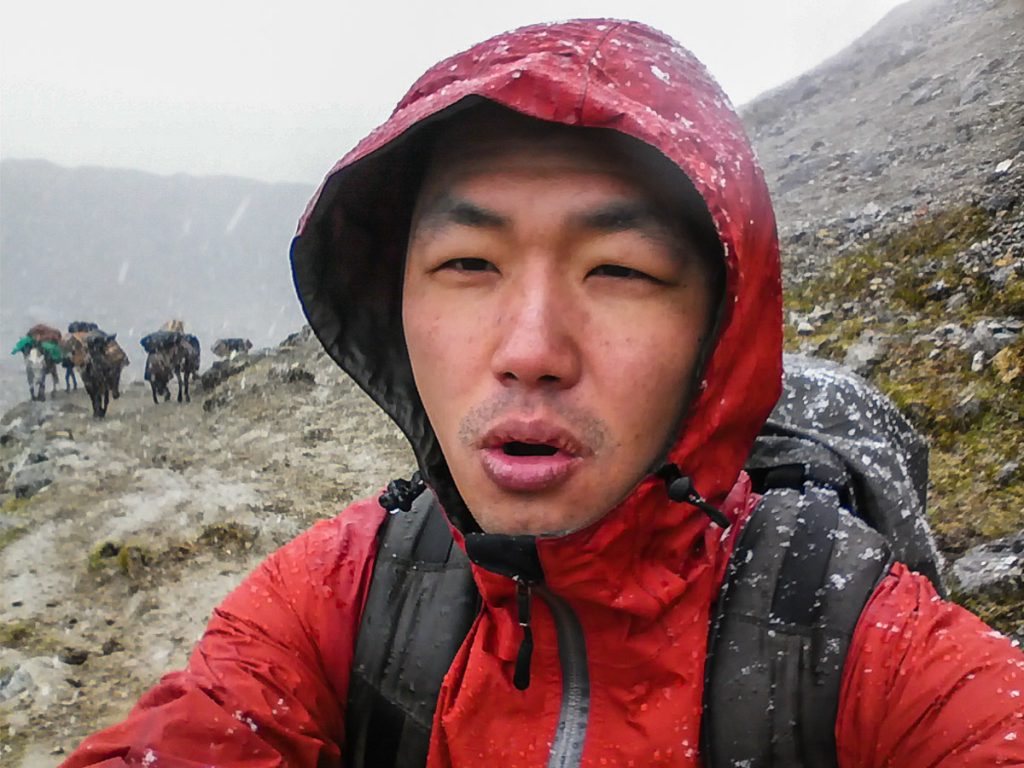 Of course, with snow falling, it must have been below freezing. The only parts of my body that felt it were my hands. I was having a hard time using my phone to take pictures. My DSLR was stored in my packpack since it's not weather sealed.
Salkantay Pass was surreal. There were way more apachetas (rock pile shrines) than 9 years ago. The fog and clouds were so heavy that I couldn't see Nevado Salkantay at all. I was afraid that one of us could get hypothermia so we got off the pass right away.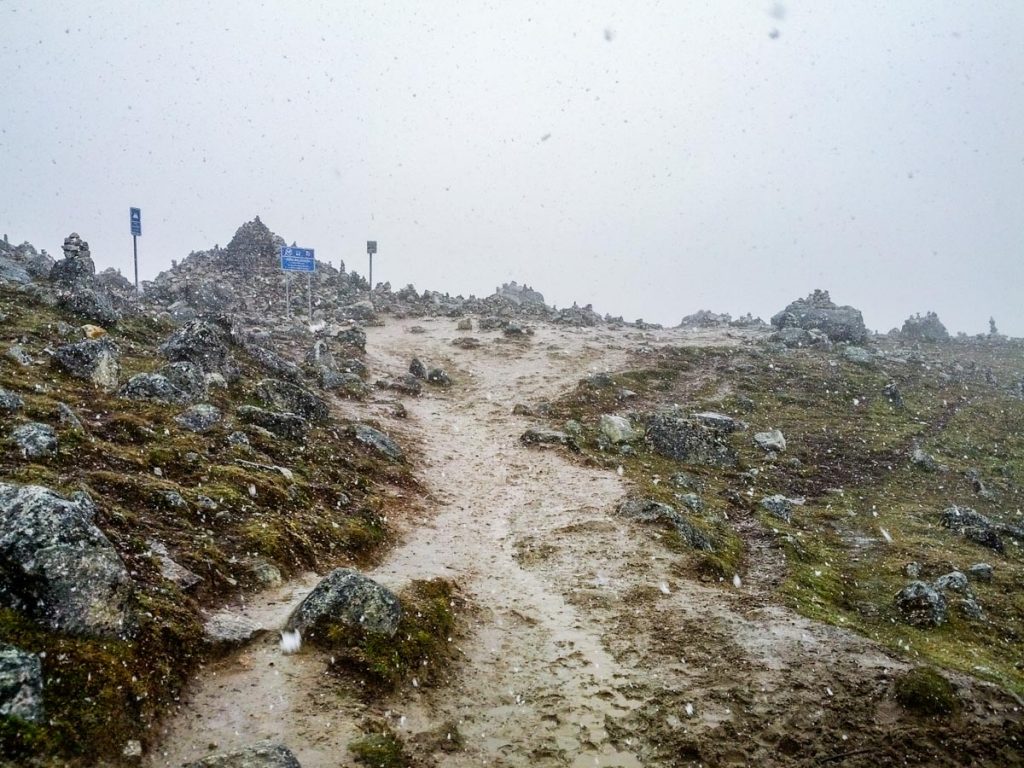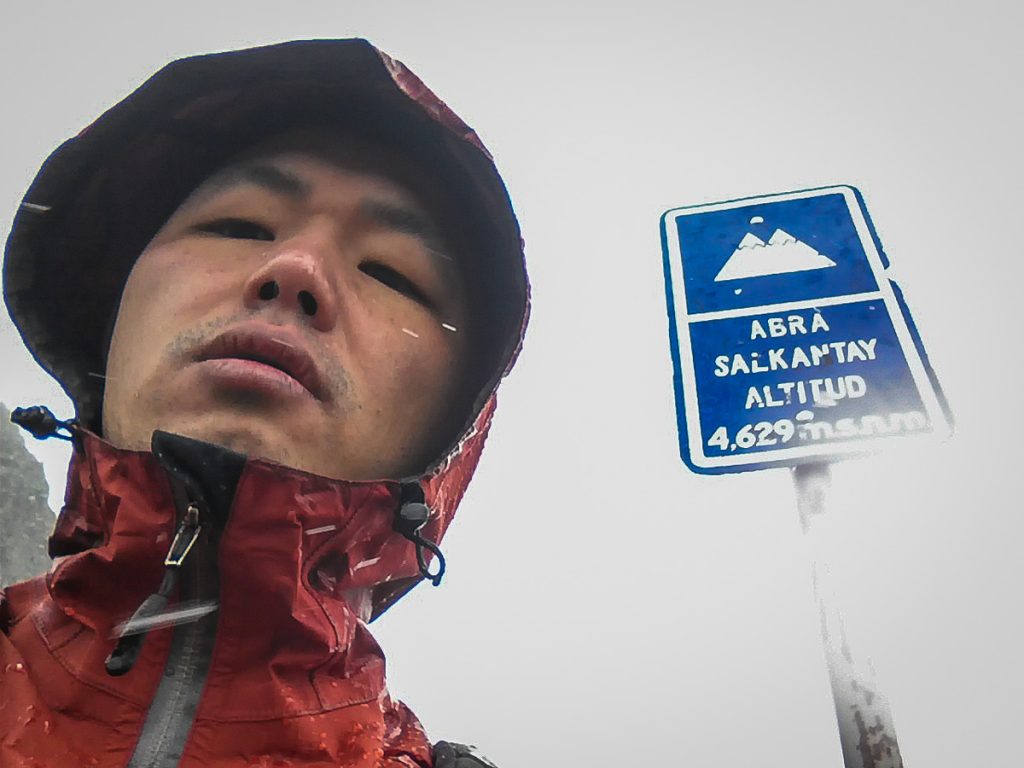 The snow/rain stopped after a while. Going up 3,000 feet means that there would be a long descent on the other side. The trail becomes rocky in this section, requiring a lot concentration to not roll ankles. My left knee (which I injured before the Dominica hike at the end of 2012) started to feel pain going down. It had no stability problems though, which meant that I just had to suck it up. My ACL repaired right knee was feeling fine.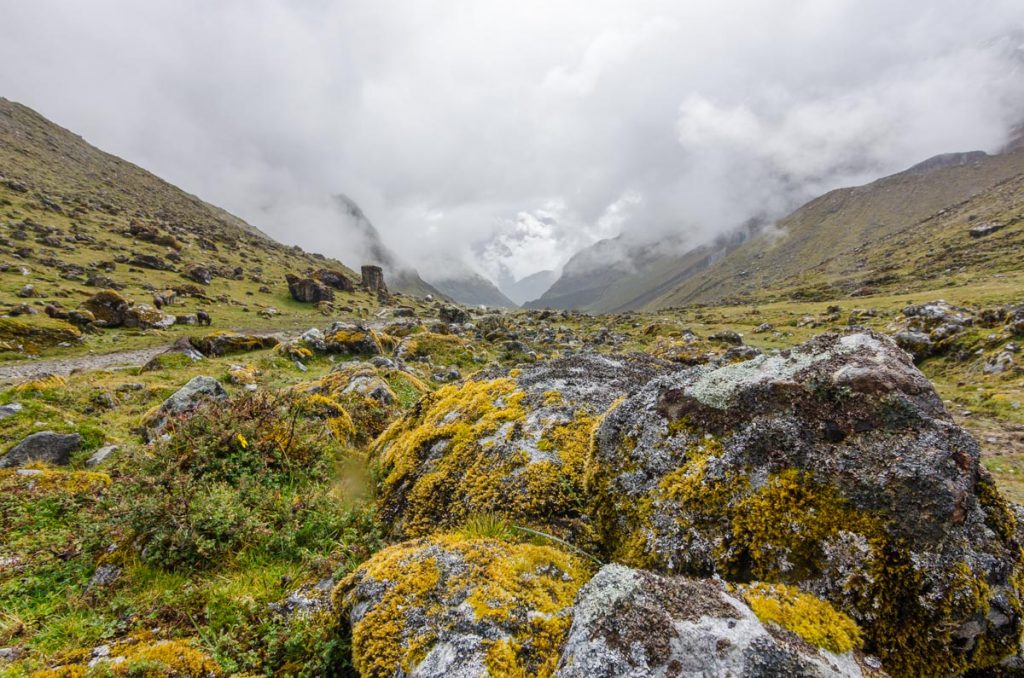 We arrived at Huayracpunko and the scenery was truly spectacular. The rain made the colors so much more vivid. The clouds made the snowy peaks around us so much more dramatic.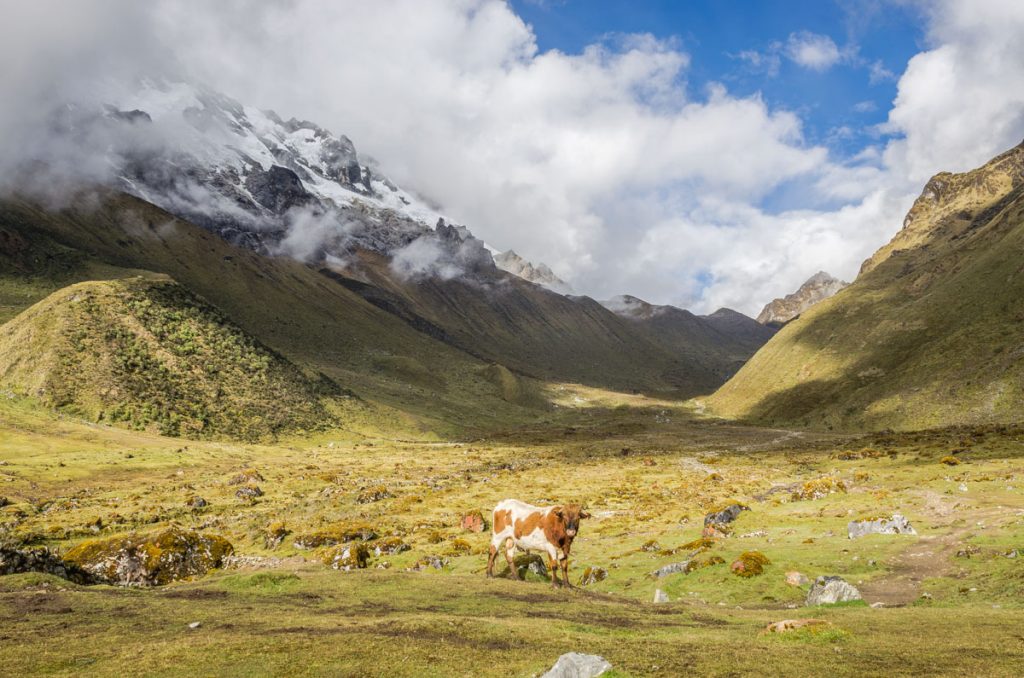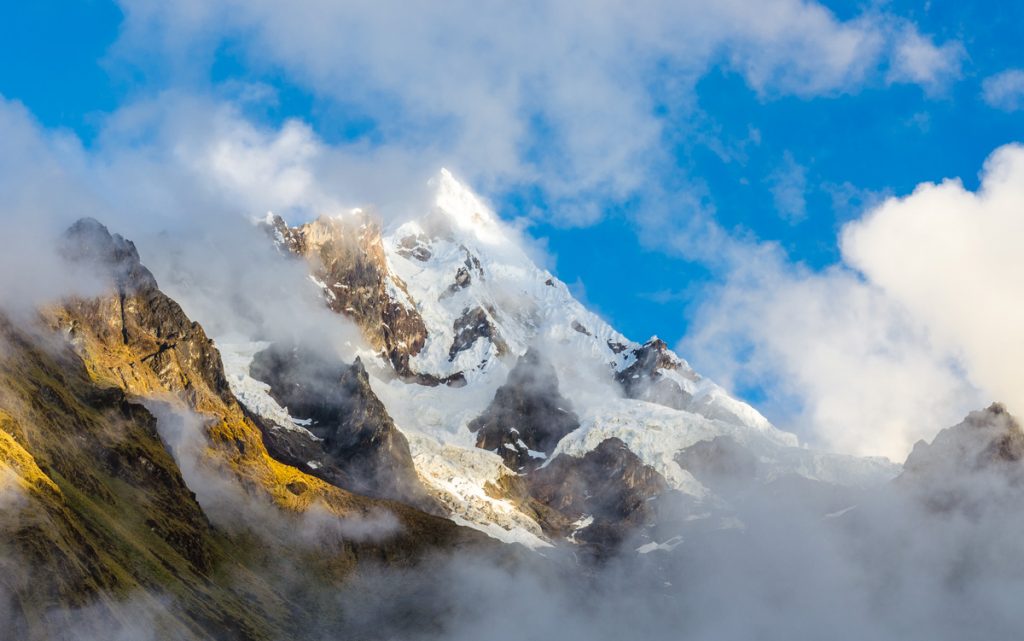 We found a little store and the lady owner allowed us to camp in front of it. She also had a little shelter with a table and chairs inside. We cooked us friend eggs with rice and tomato slices for 7 soles. I also enjoyed chatting with her for a good while.
It had been a tiring but fun day for me. I was pretty tired physically and my back almost cramped up a few times around camp. While being wet is uncomfortable, the rain and snow made the day a lot more memorable.
Next extry: Day 3 – Huayracpunko to Colpapampa