It has been hard to realize that this will be my lifestyle for the next few years, that I'm currently unemployed, that traveling and enjoying life is all I have to do. I'm not conscious of this most of the time.
My flight arrived at Lima at 4am. I met Jen, a girl from LA on the flight and helped her translate a little as she didn't know if she had to pick up her luggage before her transfer flight to Cusco.
It didn't hit me that I was in another country until I excited the airport and felt the warm, humid, and musty air. I took a cab for 70 soles (I think I got ripped off a bit) to Pariwana Backpacker's Hostel in Miraflores neighborhood of Lima. Once there, they told me that I couldn't check in until 1pm, but that I could use their facilities. By then I was totally exhausted, having slept about 3 hours in the previous 48 hours. With no energy to go out and sightsee, I tried to keep myself awake until I found a comfy couch in the hostel's movie room. I must have slept for 4 hours there before waking up around 2pm. I checked in, and with renewed energy, I made my way to Central Lima. I visited Lima 9 years ago, but didn't have a chance to visit downtown at the time.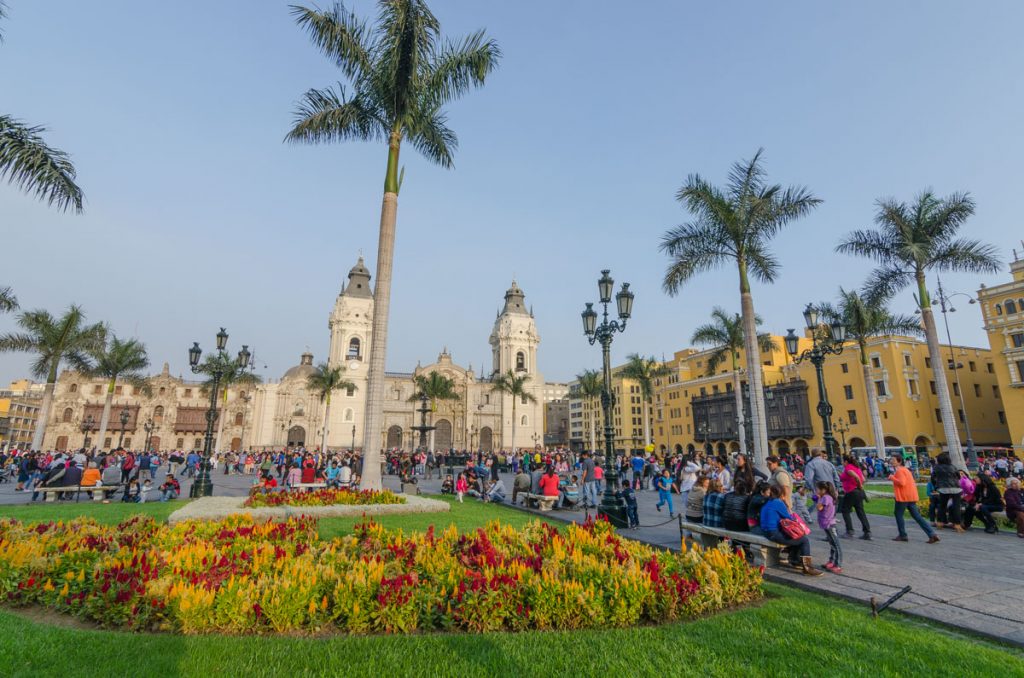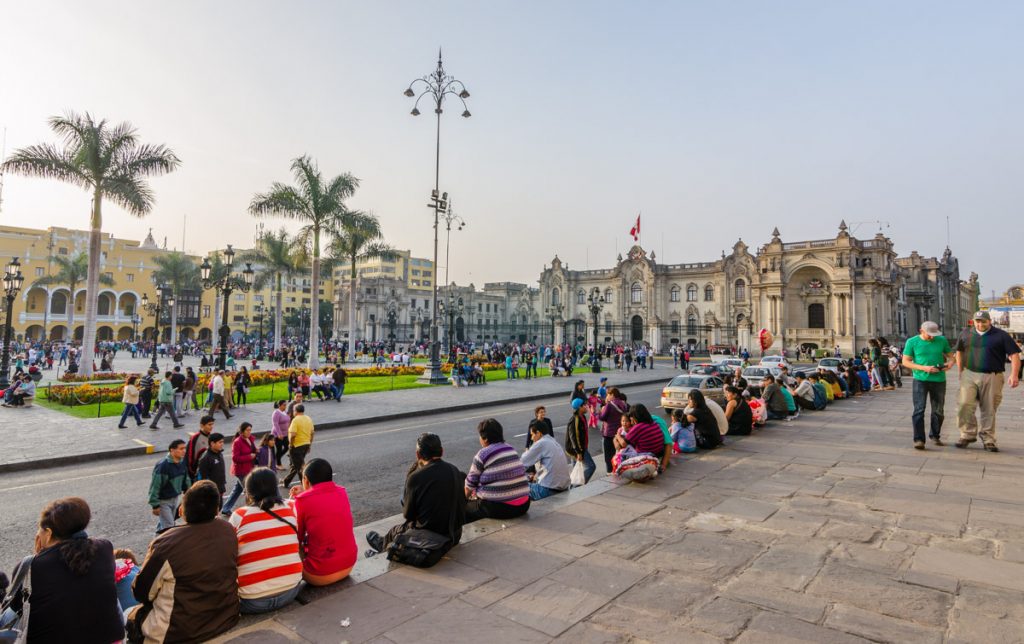 As the sun went down, I made my way back to the hostel. I had taken the bus on the way to centro, but decided to take the Metropolitano Bus on the way back. You buy a card for 4.50 soles, and each ride costs 2 soles. All the buses were super crowded and I was only able to board the 4th one that came by.
The hostel is very nice. A very secure front door with a security guard, clean rooms and bathrooms, nice terrace to relax, restaurant, bar, movie room, and decent wifi internet. For only about $12 a night, it's a great value. They even have electrical outlets inside the lockers.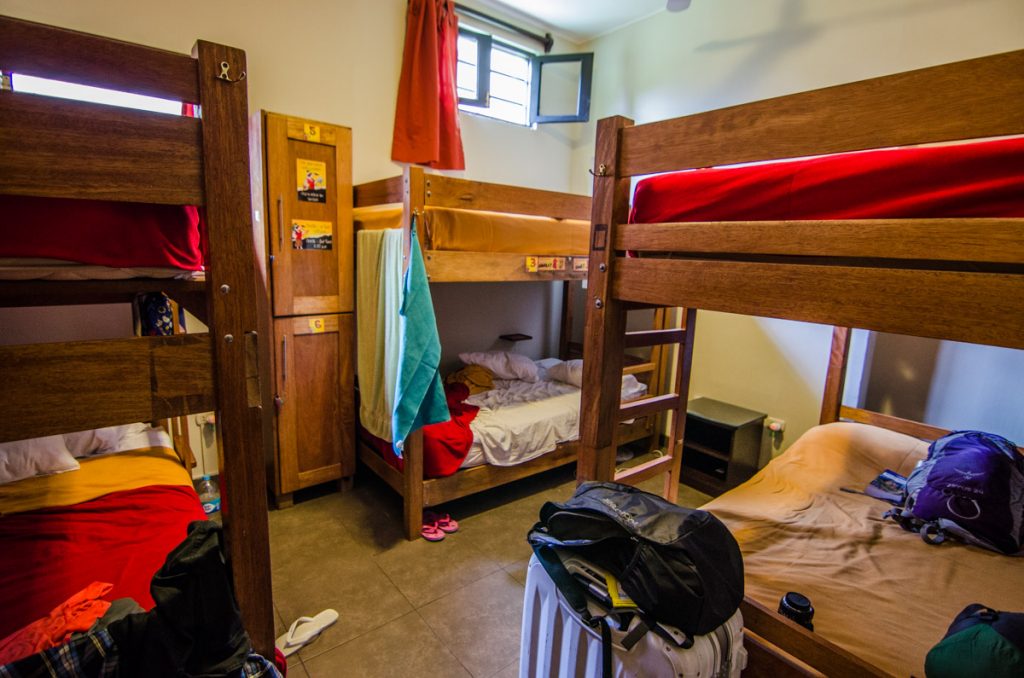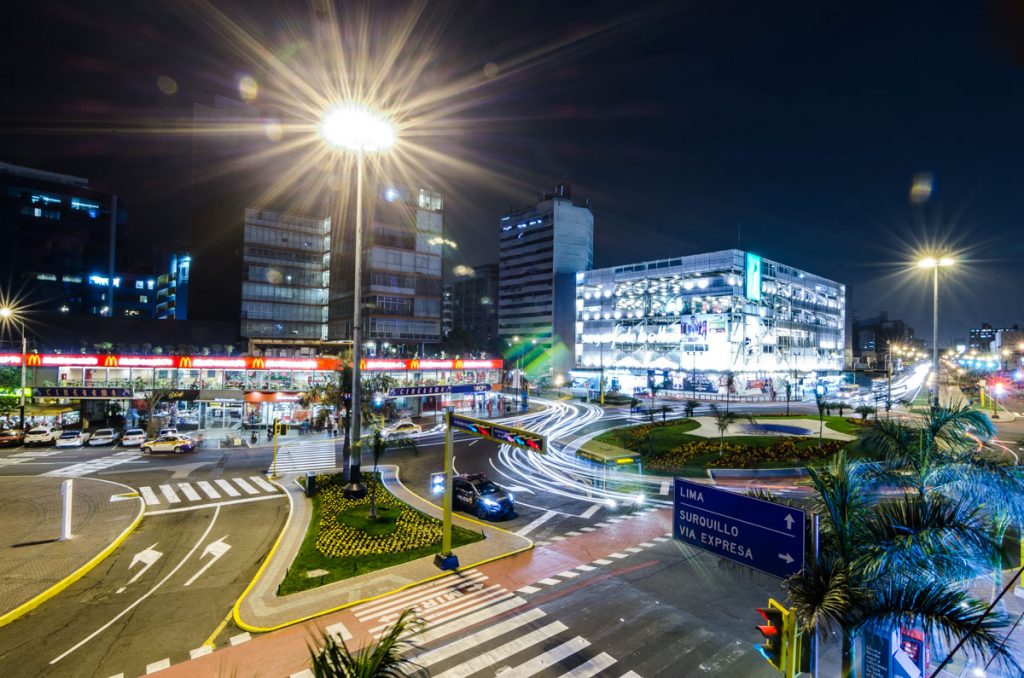 I walked around the neighborhood in search dinner and found this place full of locals. I assumed it had to be good. After a decent chicken sandwich and an Inka Cola, I made my way back to the hostel where surprisingly they were showing a River Plate (my favorite from Argentina) match on TV. It turned out that one of the guys working at the hostel was from Argentina. I ended up watching the match with him.
Like my previous two trips staying in hostels, the first night is always a little strange, with me being unsure how on how to fit into the whole social dynamics of these places. But, like it has always happened in the past, I was sure that things will work out very soon. There was nothing to worry about.