Nazca Lines was one on my shortlist of must-do things in Peru. I boarded the early bus from Ica to Nazca, which took about 2 hours.
One of the companies recommended by my guidebook was Aeroparacas. I was having a hard time finding it when a tout came over to offer help. Just when I was around to say no to him, I realized that he was working for that same company, which was located only half a block from the bus station.
They explained the 3 options available. The cheapest one was around 200 soles which used a larger Cessna plane that can't fly that low for a better view. The 2nd option was on a 4-passenger Cessna, but it flies over each line figure only once. The most expensive option uses the same small plane but flies over each figure twice, so passengers from either side of the plane can get a good look at them. This option was 300 soles, which is the one I picked.
Joining me was a family of 3 from France. The father was very friendly and we chatted throughout the tour. After a ride to the airport and a 1/2 hour wait, it was finally time to board the plane. I was very excited since this was my first time flying on a plane like this.
I felt a little nauseous during the 35-minute flight, but nothing too bad. We were able to see all the lines pretty clearly. It really is remarkable that they built this clearly to be viewed from high up, but during a time when humans couldn't fly yet.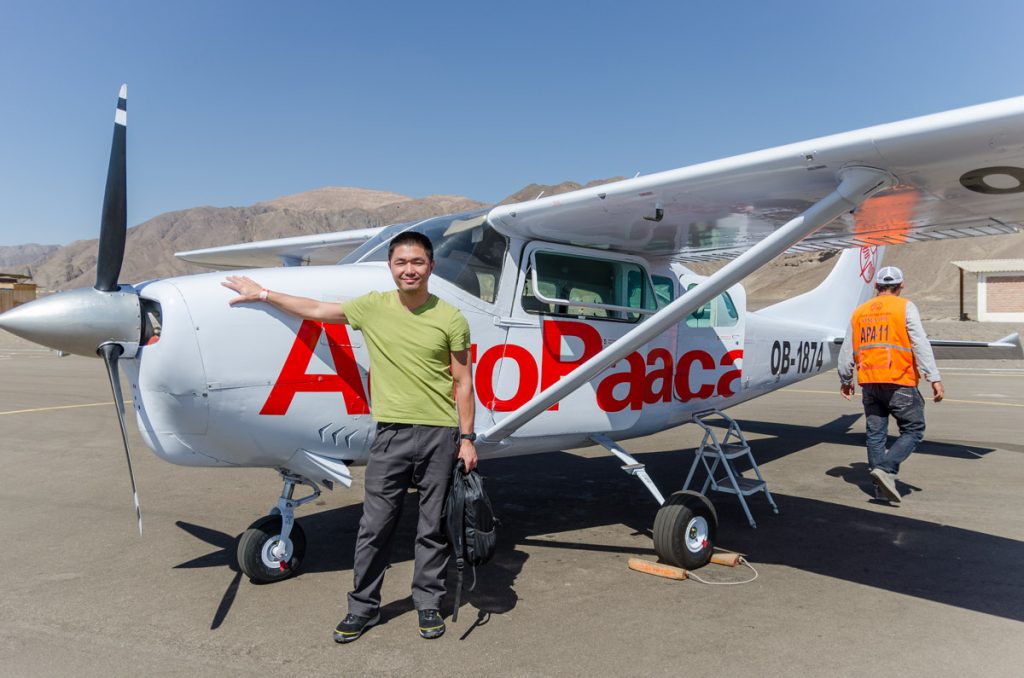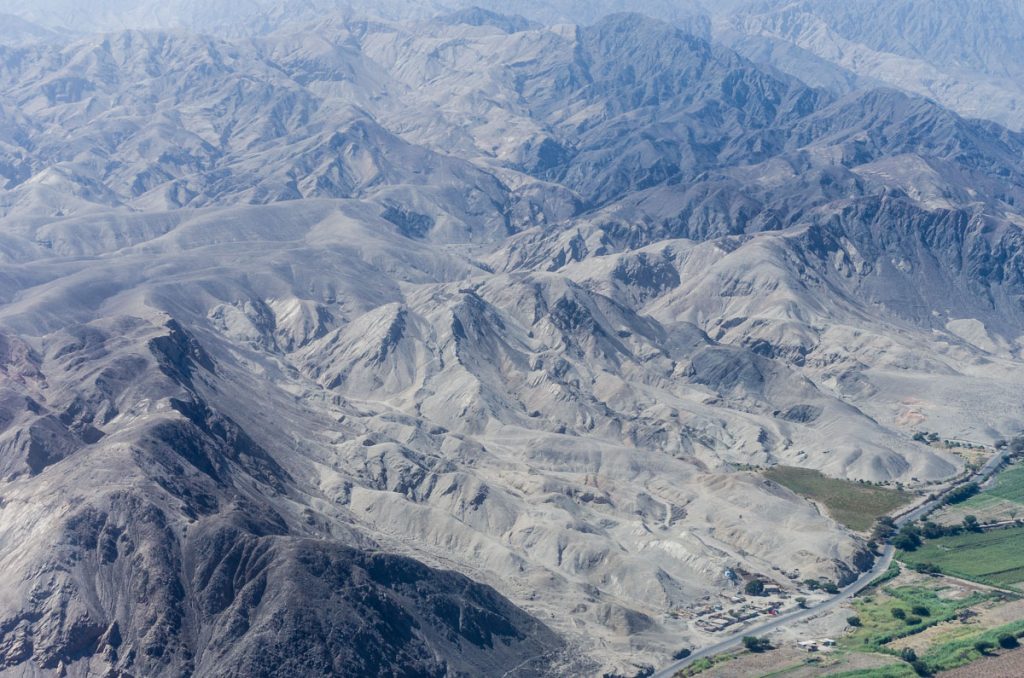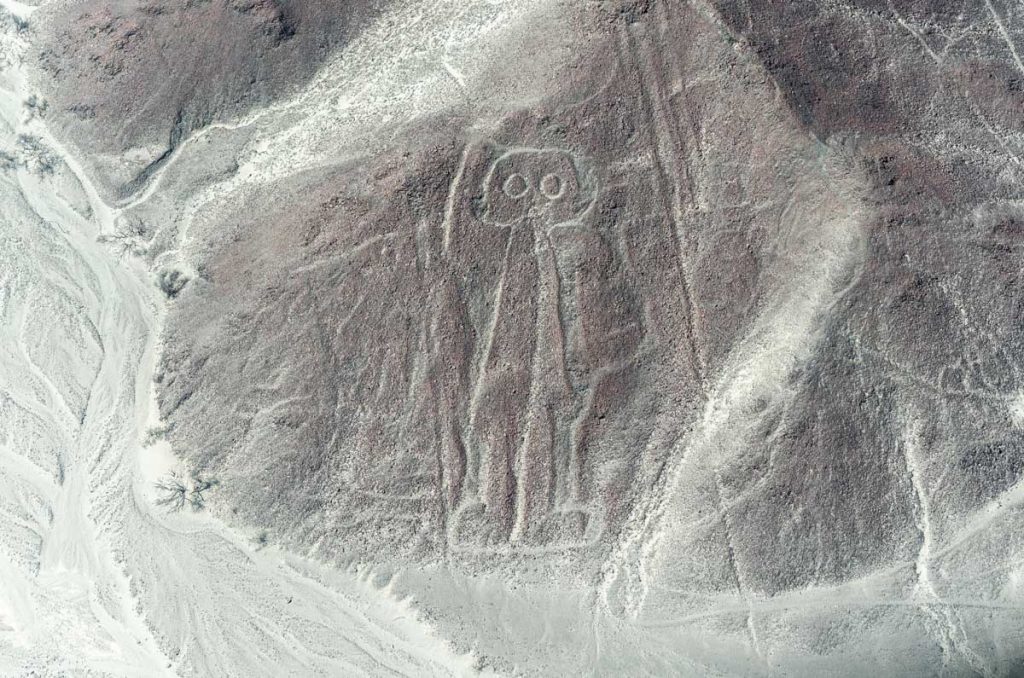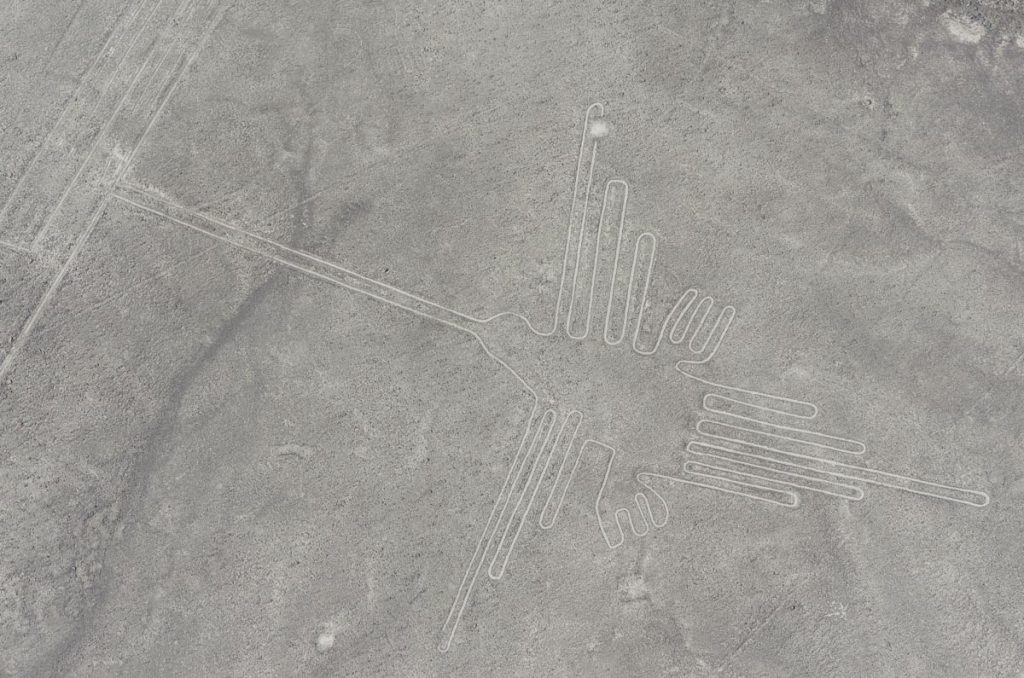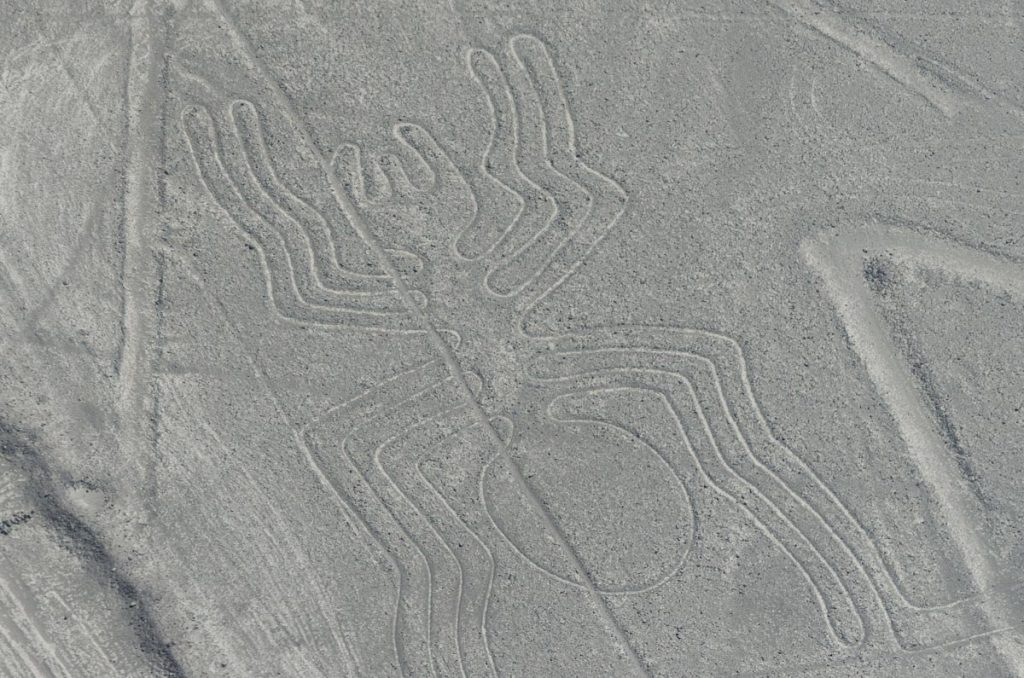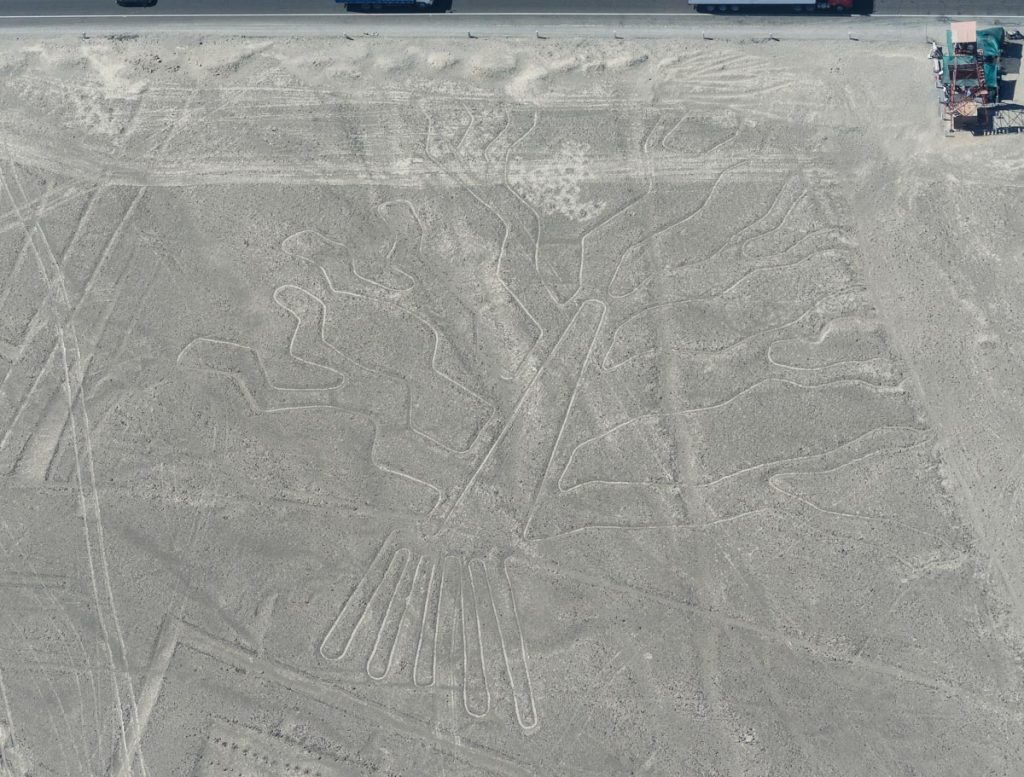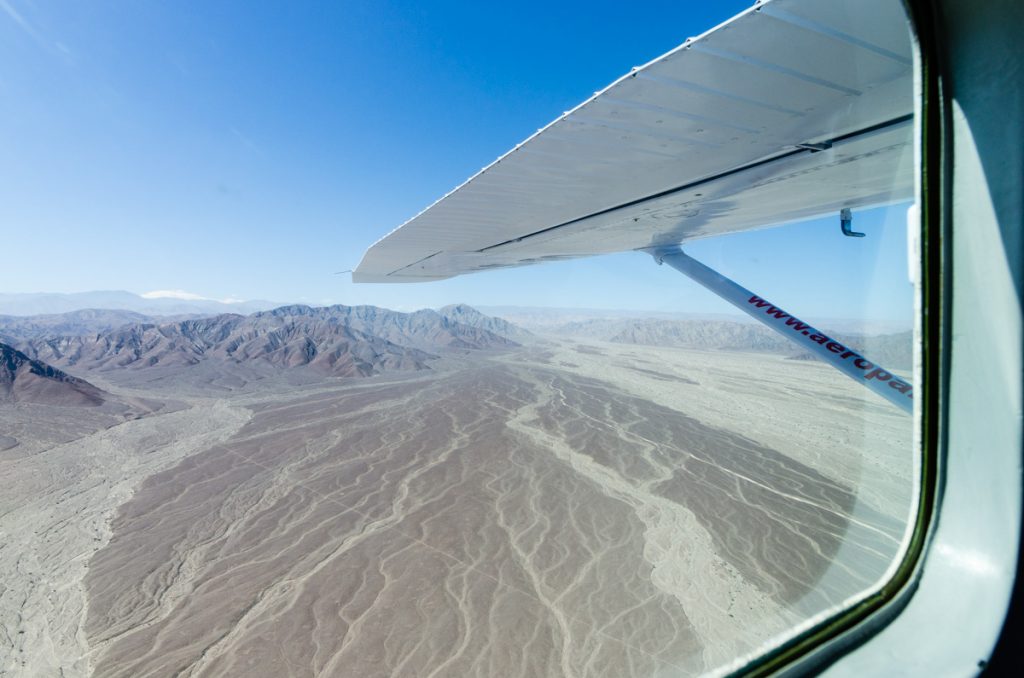 I really enjoyed the tour, and was glad that I got the chance to see this mystical place. I can definitely recommend this company.
Once back in the town of Nazca, it was time for lunch since I hadn't eaten almost anything all day in anticipation for the flight. I wanted to try Peru's famous ceviche before I left the coast, and it was great.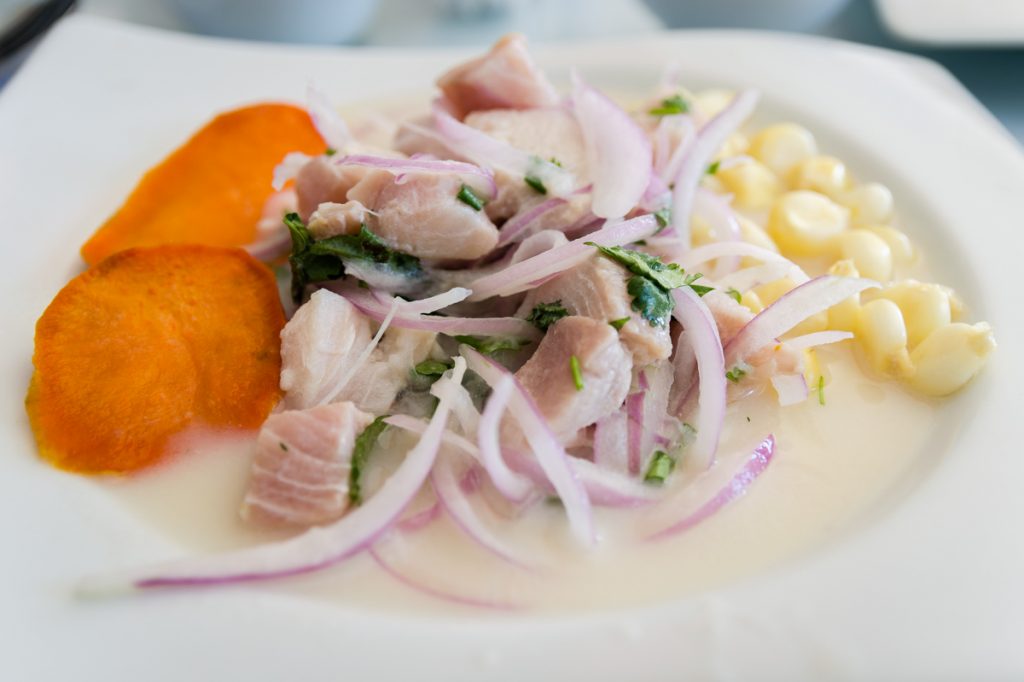 I had a few hours to kill before my 9pm bus ride to Cuzco. I made the long walk to the Museo Arquelogico Antonini, and found it to be just OK. A little too archeological and scientific for me. But I did learn things about the Nazca people and geography around the area. After that, I killed some more time at a restaurant where I was able to charge my devices and edit some of the photos I had taken earlier that day.
The bus was about 30 minutes late, and I wasn't looking forward to the 14 hour ride. It didn't help the fact that next to me was a guy who made all sorts of random movements and noises. I was also sitting next to the toilet, so a lot of traffic and opening and closing of the restroom door. I also did feel like throwing up a bit in some sections where the road was very windy and we were going fairly fast. Despite all that, and while interrupted often, I did manage to sleep around 8 hours total.