After only 1 1/2 days in Lima, I made my way south to Ica. The Cruz del Sur bus I took was very comfortable. Most of the people on it were on their way to Cusco on a very very long ride.
I stayed the night in Ica but my real destination was the desert oasis of Huacachina, where I couldn't find a hostel bed that night. While very hectic, Ica is a fairly unremarkable town, so I stayed most of the night in my hotel room doing chores like washing my clothes and charging all my batteries. The place was called Hotel Premier, a very basic but clean and decent hotel. The owner was super helpful in helping me find my way around town.
What caught my attention in Ica was the number of mototaxis (like the tuk tuks in Thailand) everywhere. They go around honking at every pedestrian. It's their way to ask if you want a ride. I decided the next morning that I wanted to take one on my way to Huacachina. The ride cost only 4 soles.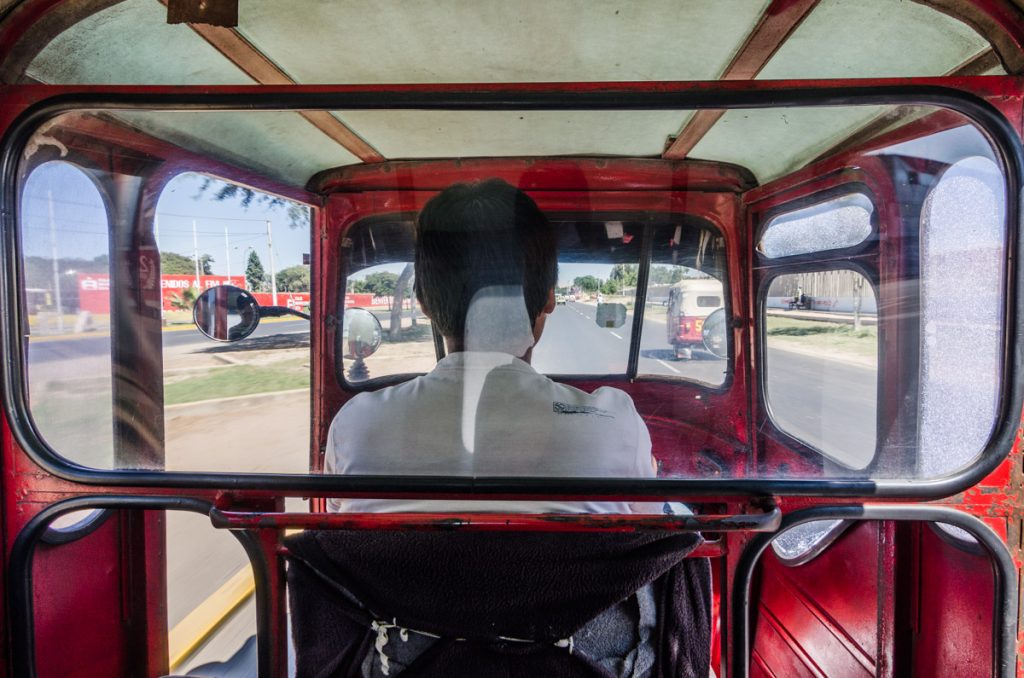 The small oasis town of Huacachina is just that, very small. It's pretty touristy as it's lined with hostels, hotels, restaurants, and bars. Despite all that, it still has it's charms.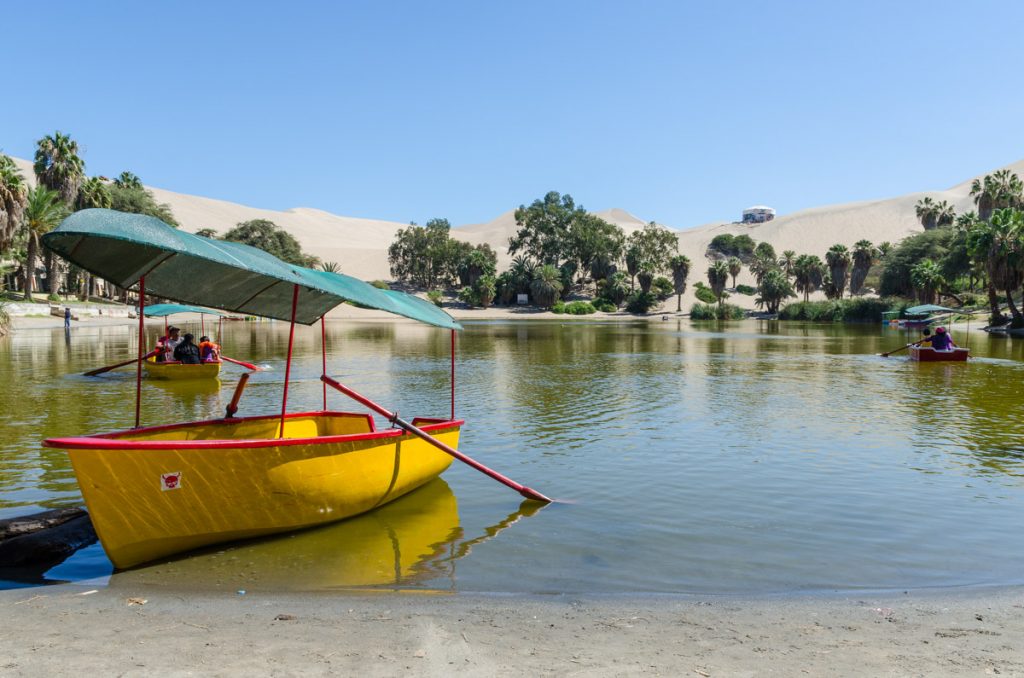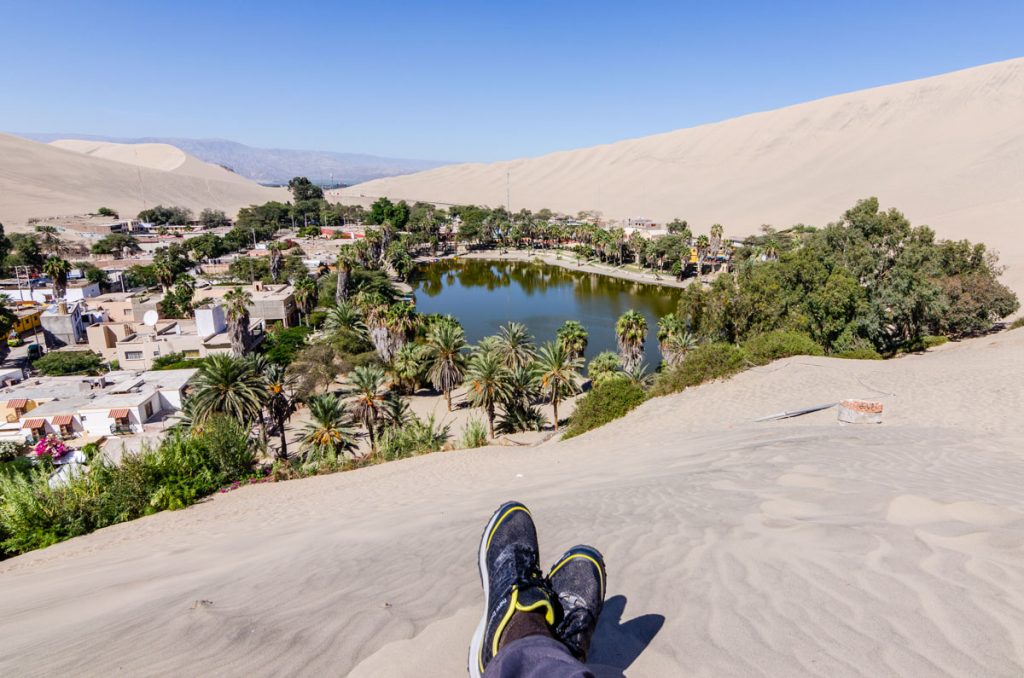 I settled into Hostal Dessert Nights. Coming from the awesome Pariwana Hostel in Lima, this was a bit of a letdown. There's only one shared bathroom and it is pretty small. The shower has nowhere for you to put your clothes and toiletries. Anyway, onto more important things. I signed up for the dune buggy tour with sandboarding included. It seemed that that's what everyone goes there for. I killed time by walking around town, but the heat made me go back to the shaded hostel where I started the first book for this trip: Gabriel Garcia Marquez' Cien Años De Soledad (in Spanish).
4pm came and it was time to get on the dune buggies. The hostel's tour company had 4 vehicles full of people. I shared mine with a couple from England, a couple from Mexico, a few more guys from England, and a Swede. The Swede's and my seat belts were not working, which meant that we had to hang in tight since the ride through the dunes can be very violent and wild. We stopped at 4 different spots to sandboard.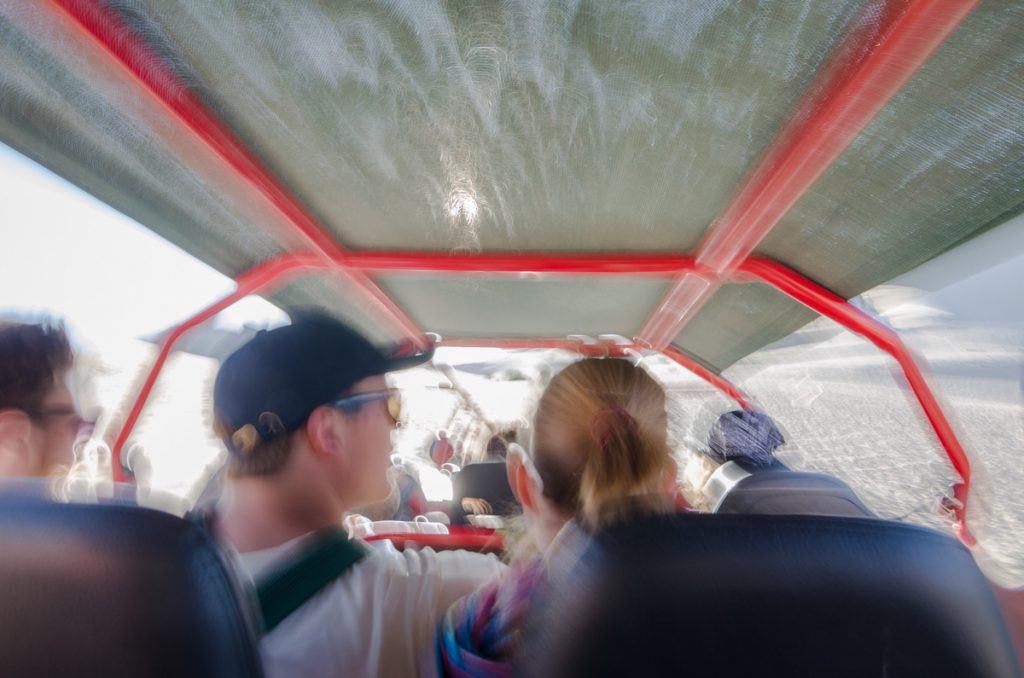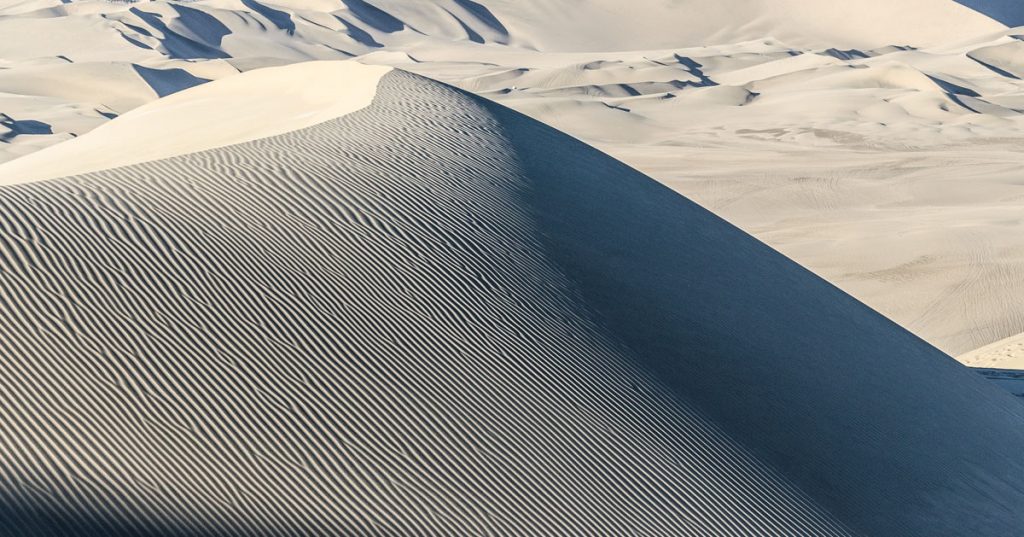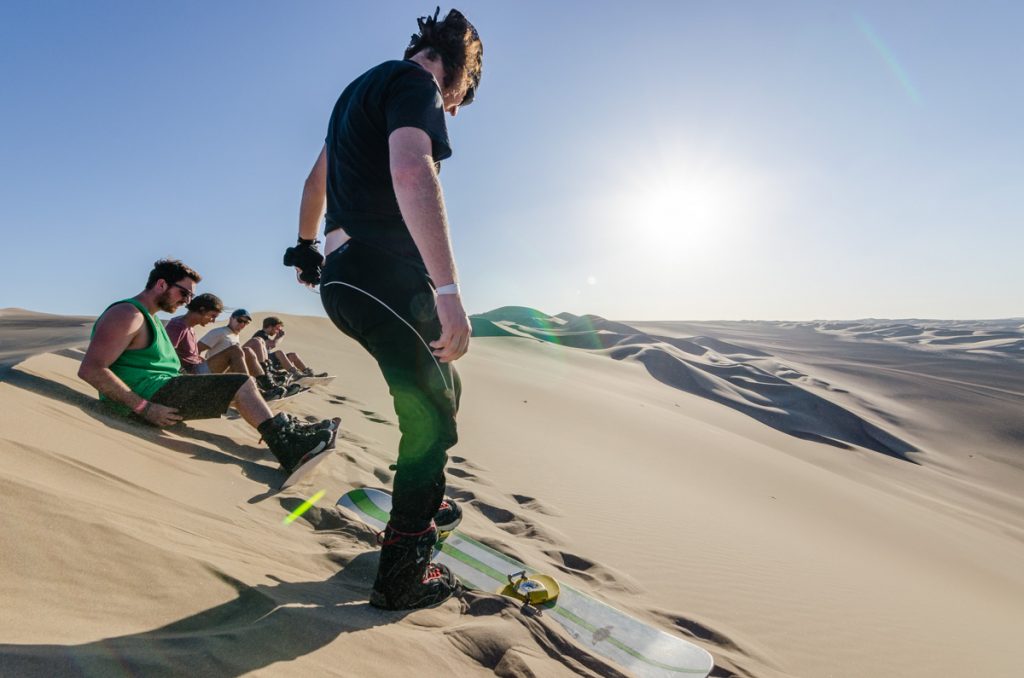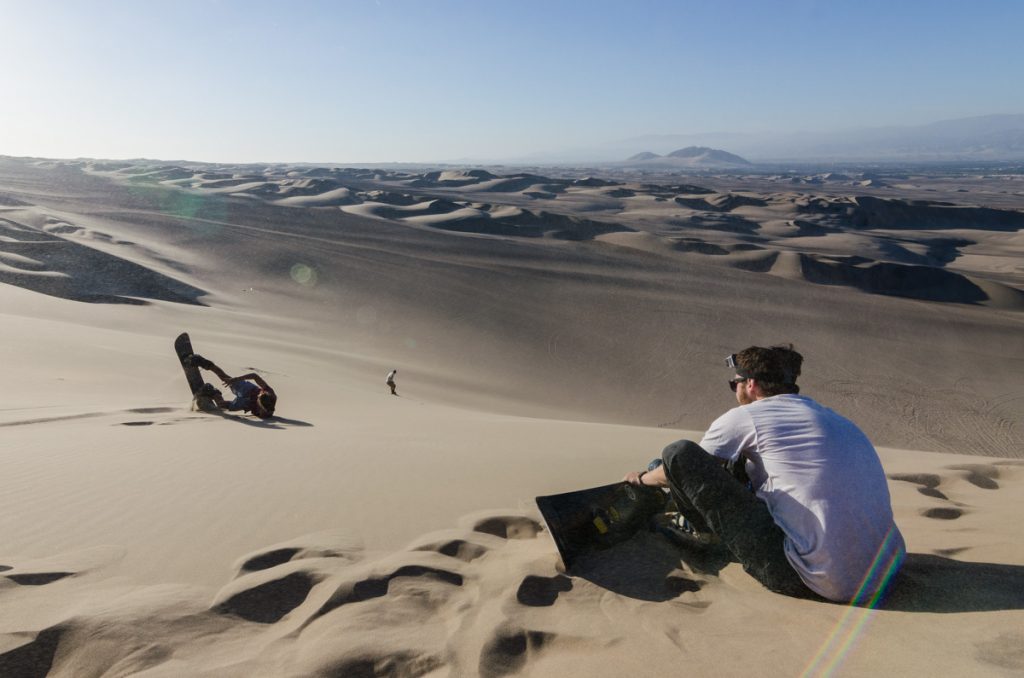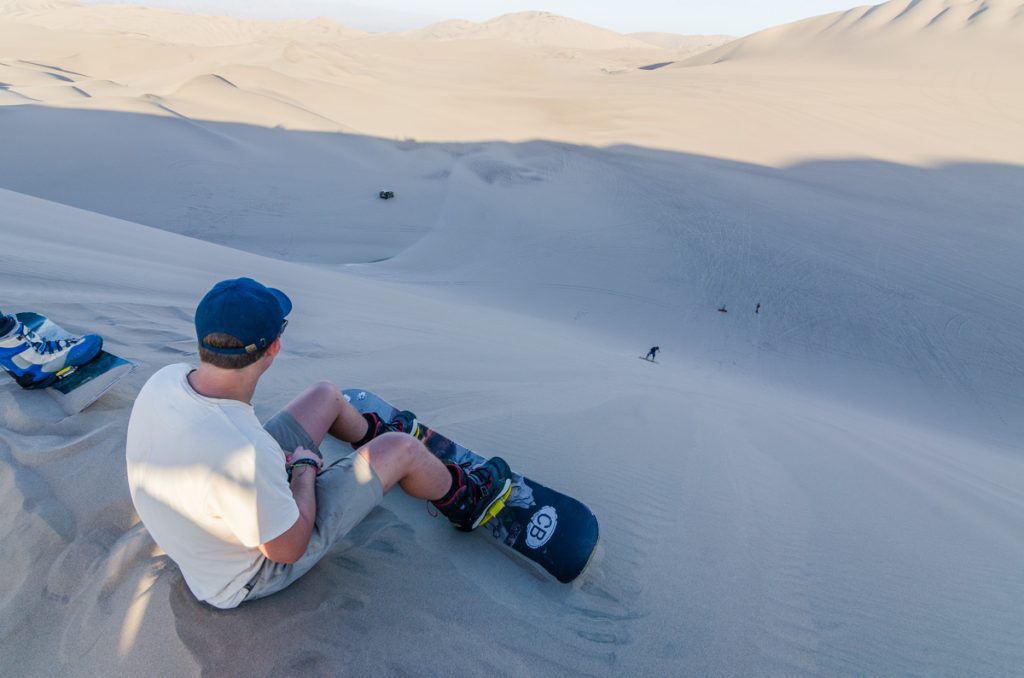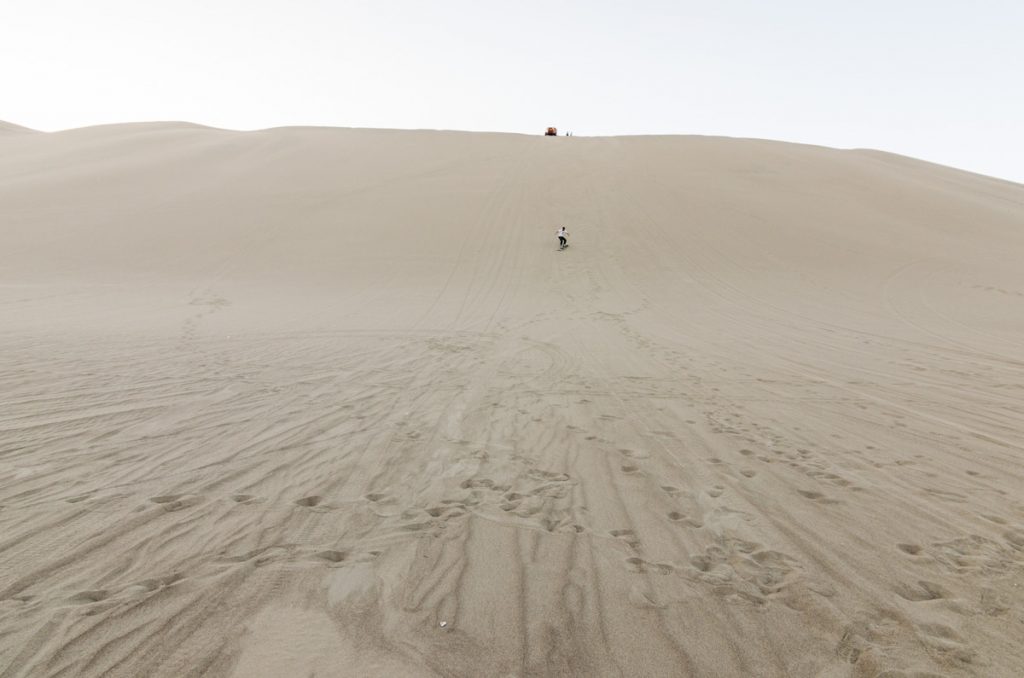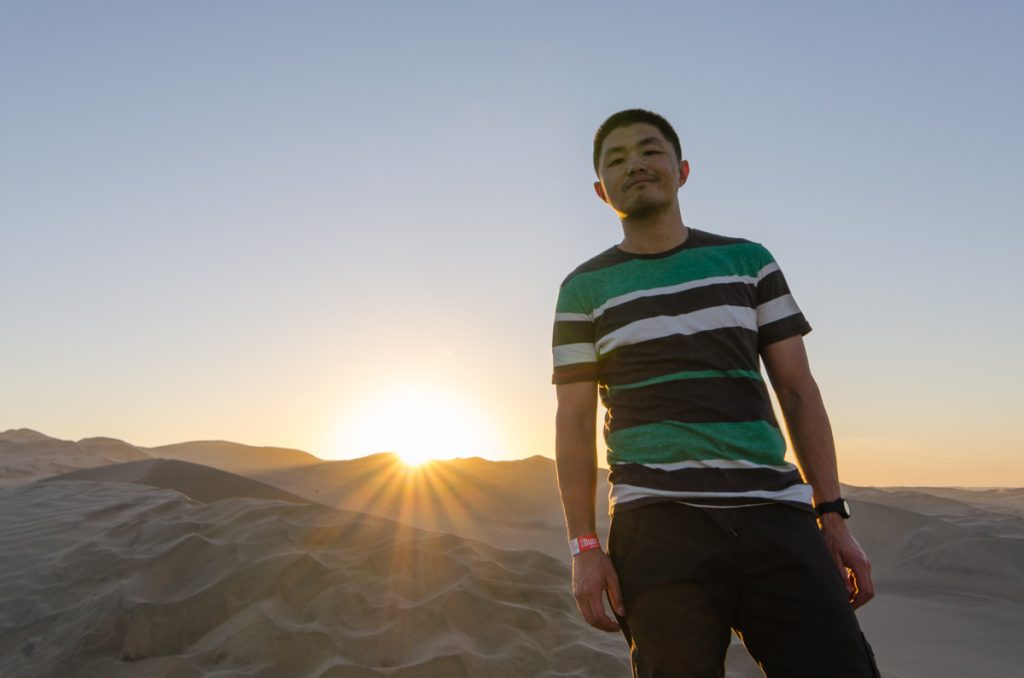 Sandboarding was fun, but it's nothing like snowboarding. It's much harder to turn on sand. All in all, I had a lot of fun with the tour. 50 soles well spent.
Back at the hostel, and as the sun was going down, I walked back to the dunes to take pictures of the oasis at night.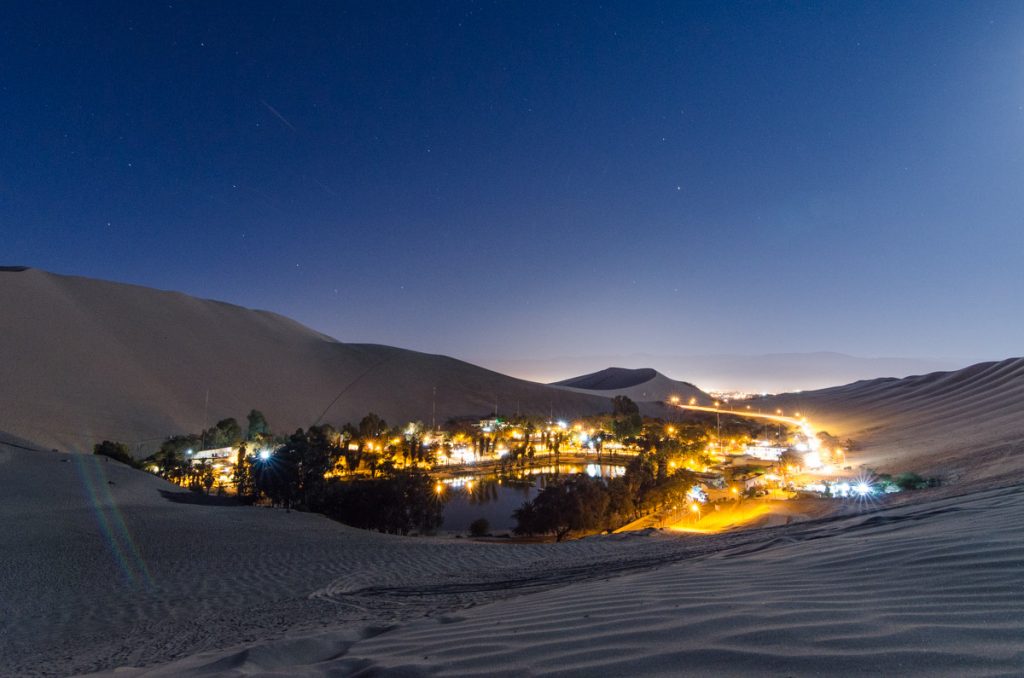 I had dinner with 2 of the guys from the sandboarding tour, and a few others from the hostel. We decided to all hike up to the dunes again. We stayed for a while enjoying beers and good conversation.