Previous entry: Day 3 – Huayracpunko to Colpapampa

I had washed some of my clothes the previous day but it was becoming obvious that they would never dry. As I finished my camp chores, I saw tour group after tour group walk by. I must have seen at least 60-70 hikers. Nine years ago I think we saw less than 20 hikers the entire seven days.
The section of the trail for this day follows the river all the way to La Playa.
One thing I had noticed on the trail so far was that they were a lot of similar-looking restrooms. It seemed like the government had installed them. You can find them everywhere there is a small house or farm. This really reduces the negative impact created by so many hikers passing through every day.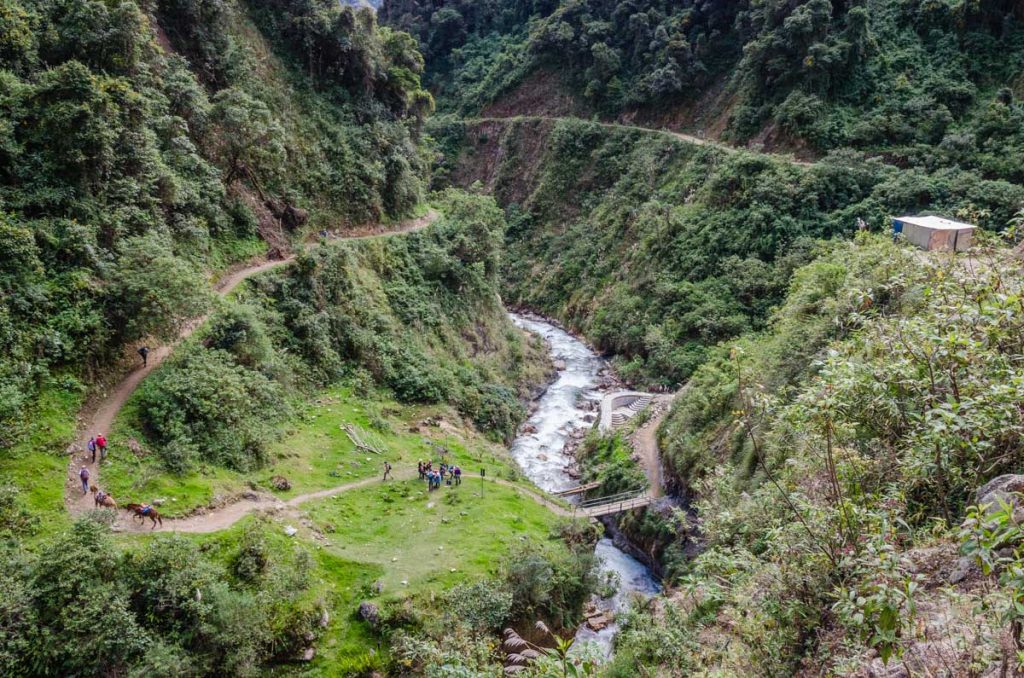 I saw beautiful flowers throughout the day.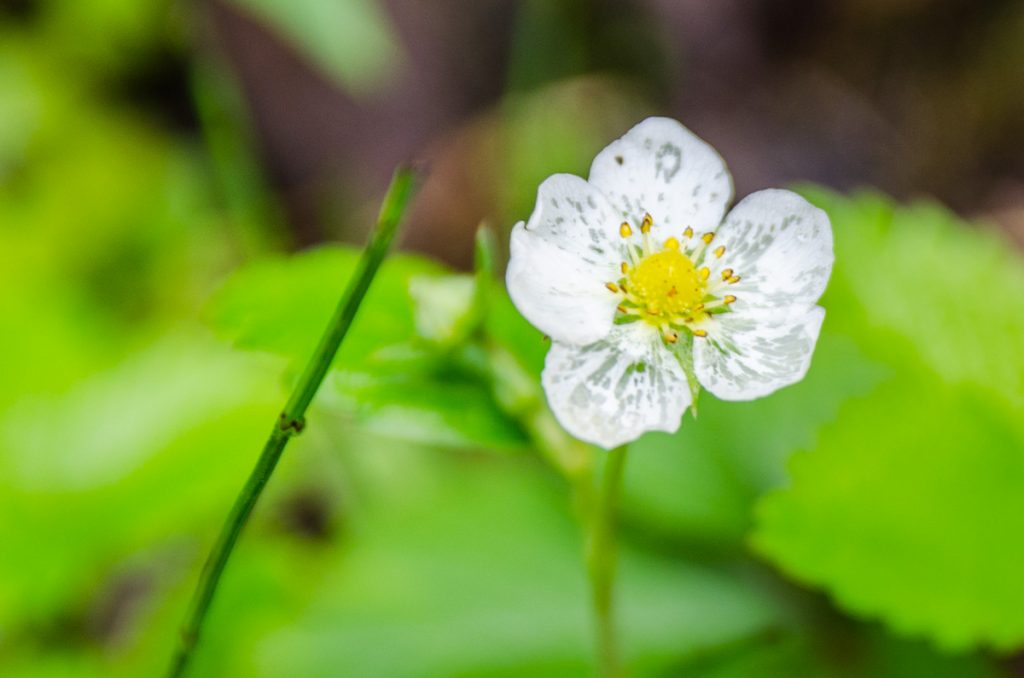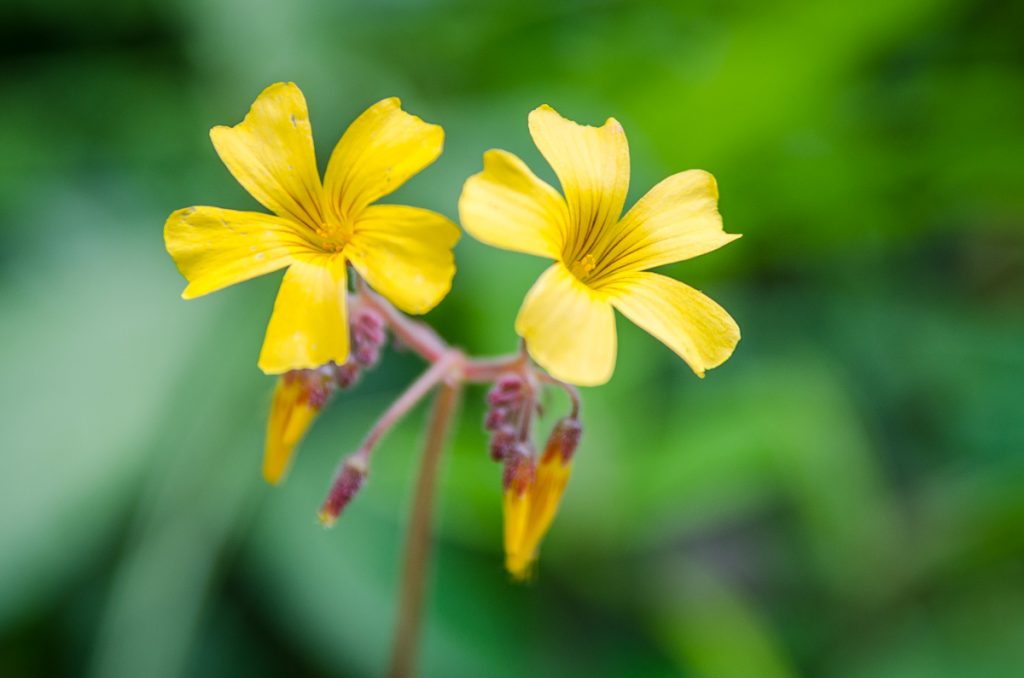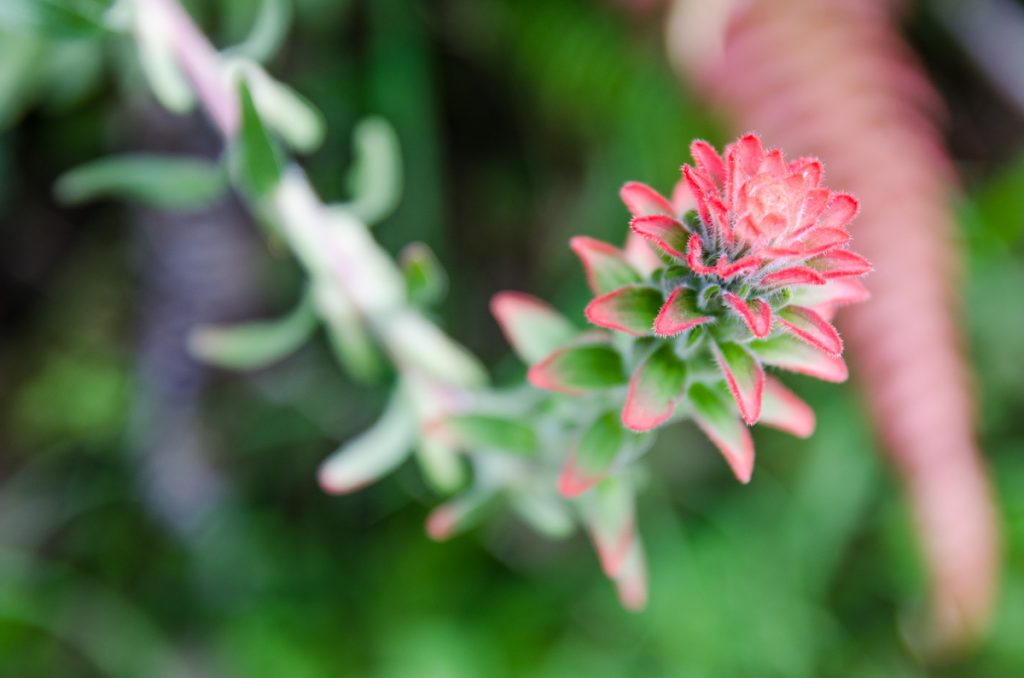 Also this nice triple waterfall.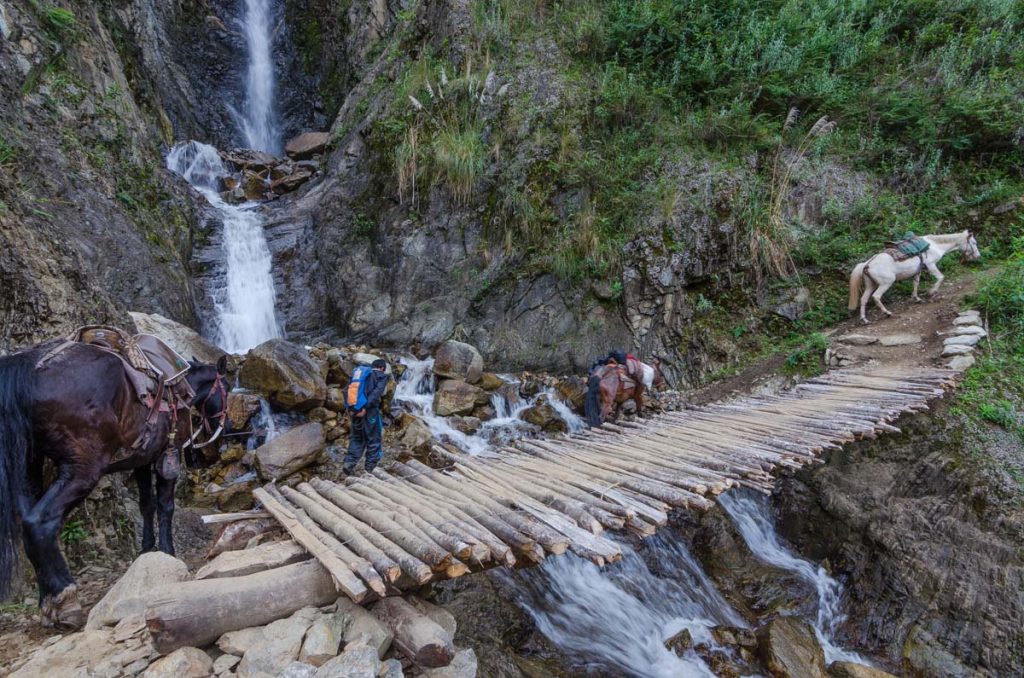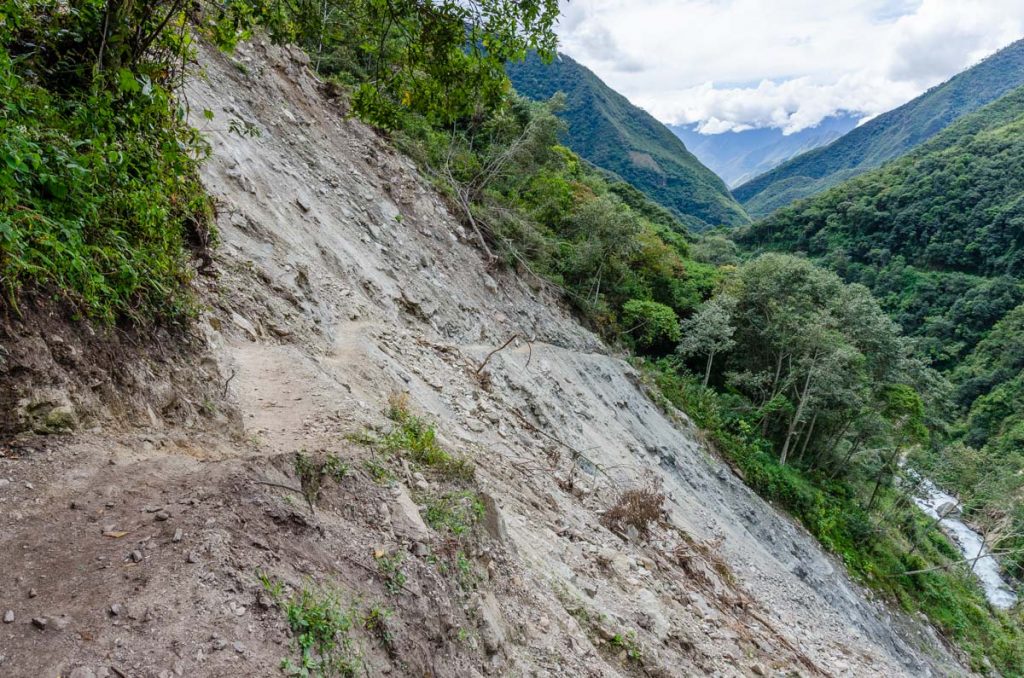 Then a moment a deja vu. The last time I did this hike, we run into a dog on this section and he/she followed us all the way to La Playa. This time, I also found a dog, but he/she just kept on walking alone in the opposite direction, not paying attention to me at all.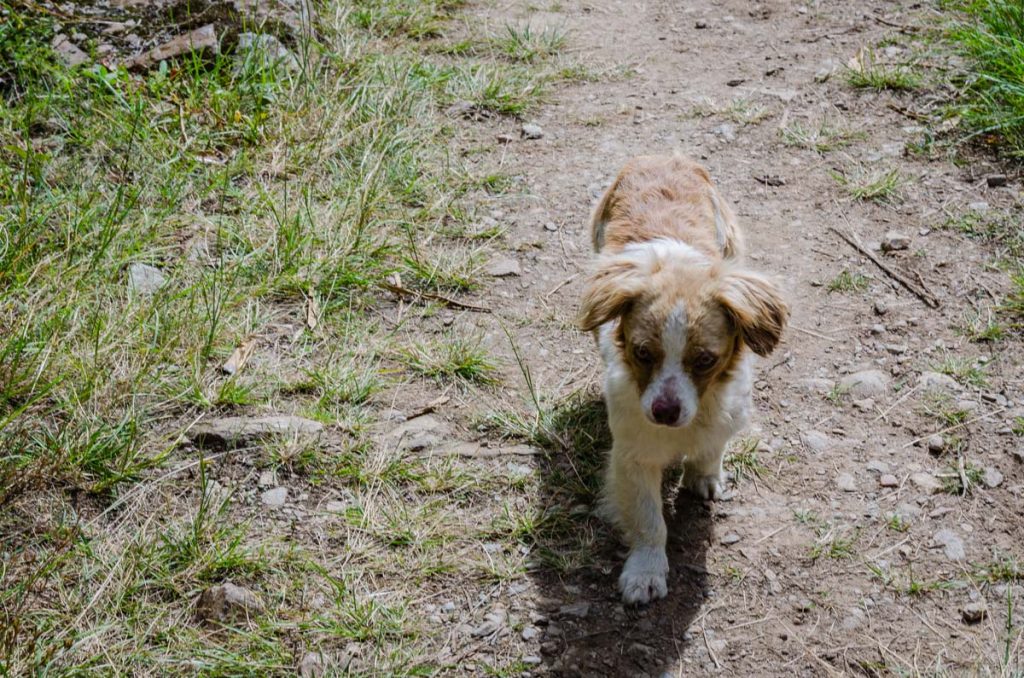 I also found a cat.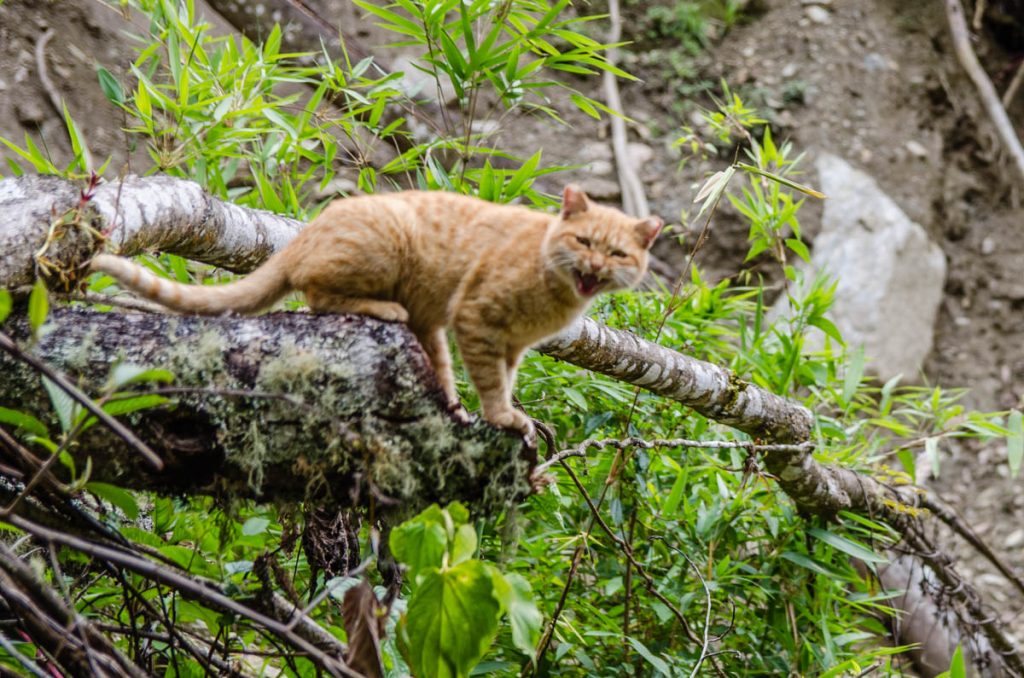 And this thing that I don't even know what it is.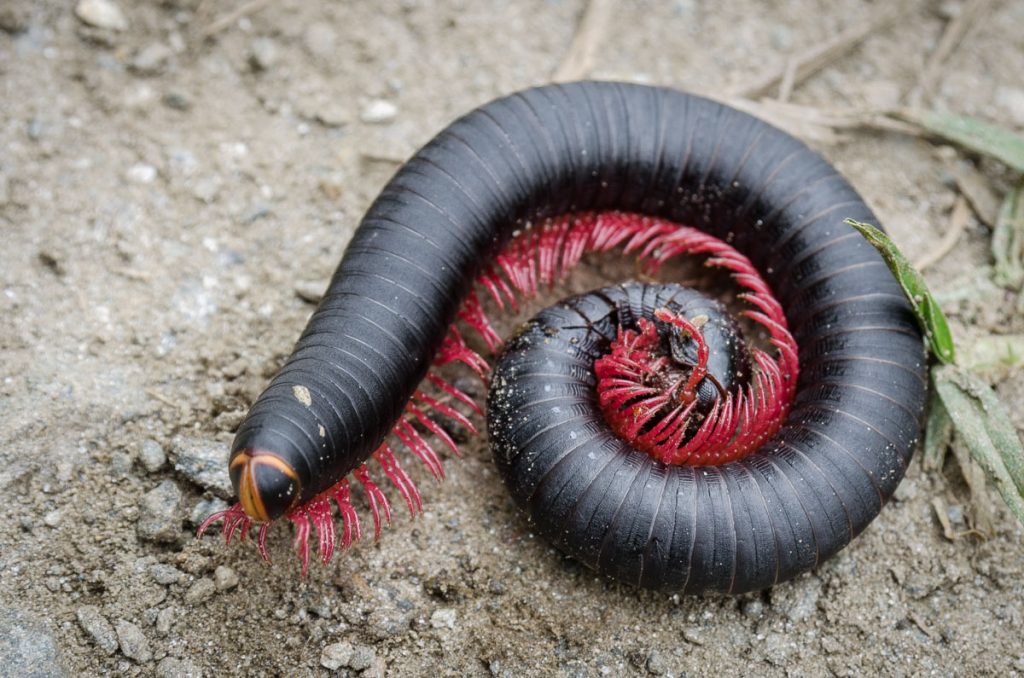 I found two snack shops on the way. I stopped in one of them and got me a bottle of Tampico and 2 packs of cookies for 5 soles. Super junkie food.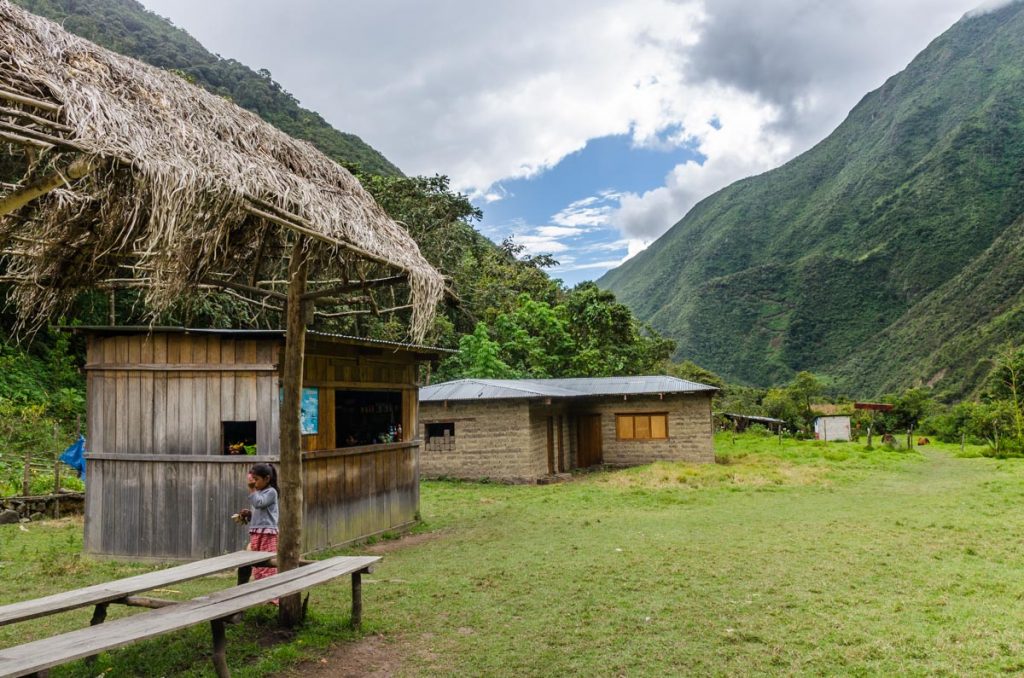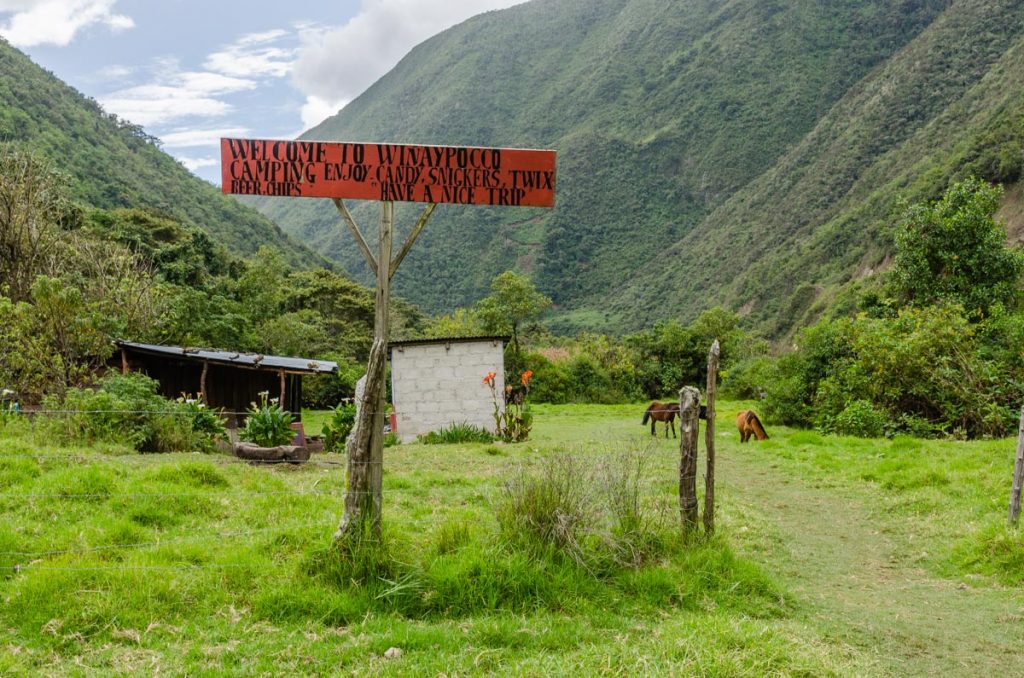 My left knee was hurting again. I was planning on doing the Choro Trek in Bolivia the following week, but since it's all downhill, I was leaning on skipping it.
I found the town of La Playa to be pretty sad and depressing.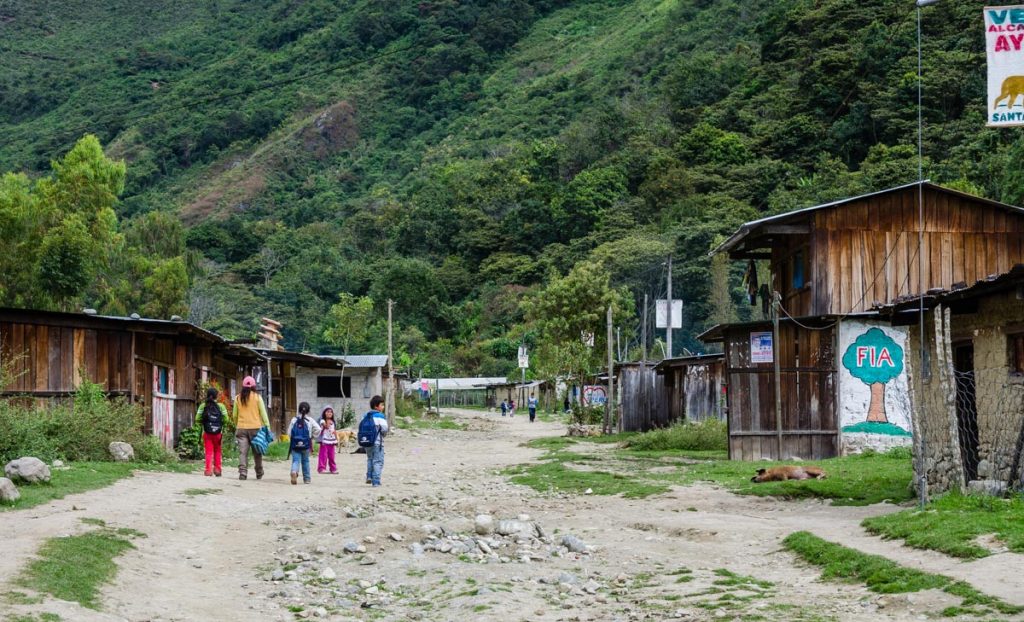 I kept on walking to the soccer field, where I had camped the 9 years ago.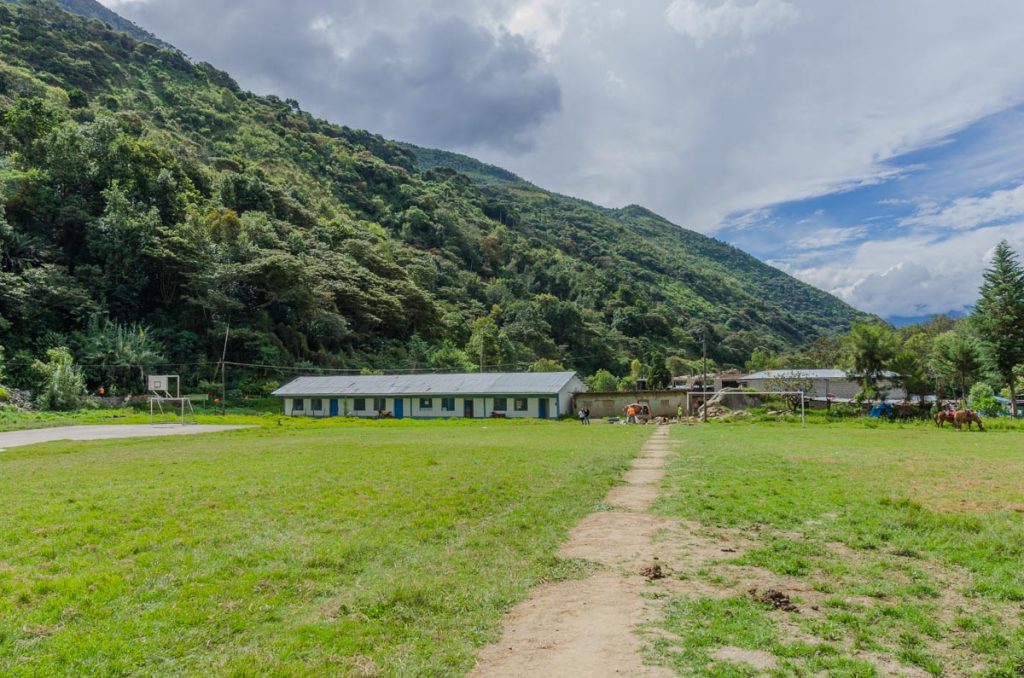 I didn't see any tents so I crossed it into the little town of Sahuayaco, which is just a few meters past the soccer field.
That is were I found Gerald and Richard, who had arrived 15 minutes ago. There were a lot of tourists here, most of them waiting to leave on buses to Santa Teresa. Most tours end their hike here and eventually get to Machu Picchu with a combination of bus and train.
There are many places to buy meals from here. We were again allowed to camp next to a restaurant.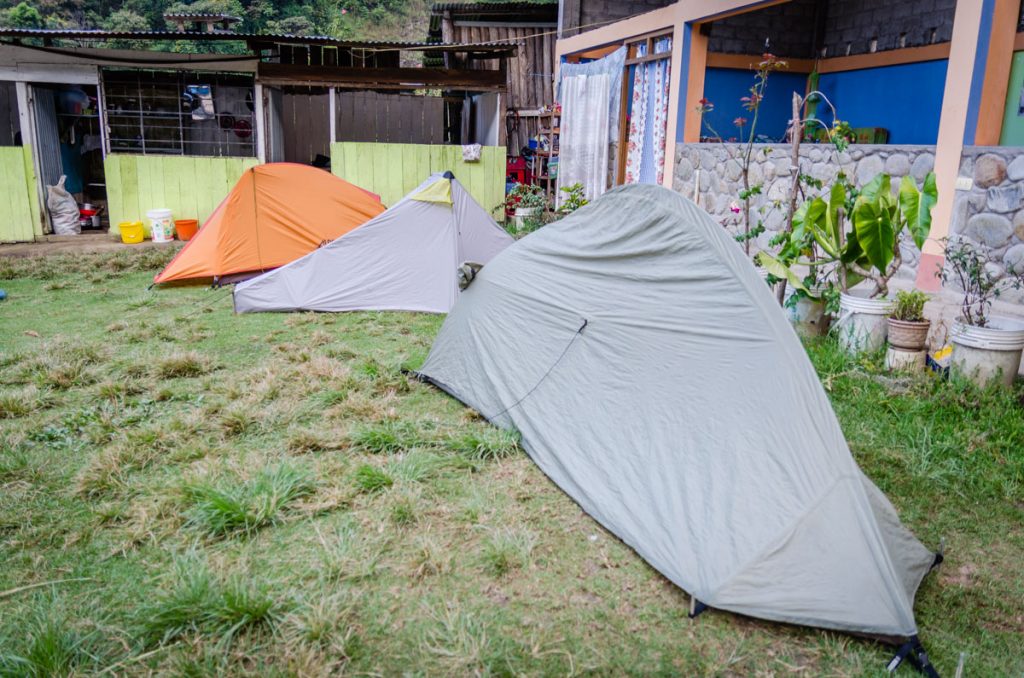 It was only around 1pm so once again we had a lot of time to kill. We each bought a lunch of chicken, rice, fries, and veggies. It was very salty. The very basic restaurant had a huge LCD TV and DirectTV hooked to it. We were able to watch the last few minutes of the Miami vs Indiana NBA playoffs game. Dinner was noodle soup.
Aside from very short and light drizzles, the weather had stayed dried most of the day. Despite the loud music from the little village staying on past midnight, I slept pretty well while wearing my earplugs.
Next entry: Day 5: La Playa to Llactapata