Iran was going to be my last country before taking an extended break to visit Jenni in Australia. Aside from wanting to see her, the truth is that I had gotten very travel weary. Most days I lacked the motivation to go out and sightsee, and the prospect of staying in a hotel to read and watch movies sounded more appealing by the day. Part of me felt like I was wasting my time traveling, since I wasn't making the best out of it. Taking an extended break would also hep me overcome this, to regain my wanderlust and motivation to travel in a more efficient way.
I was excited though to go to Iran, which has always been one of my top 5 countries to visit during this trip. I was also excited to be traveling alone again, after almost three weeks of doing it with friends and tour groups. Being in a lazy and antisocial mood didn't mesh well with other travelers who wanted to make the most out of each day.
I decided on Mashhad as my first destination mainly to visit the Imam Reza Shrine, which is visited by over 12 million pilgrims every year and is the holiest site of Shia Islam in the country.
I took a FlyDubai flight from Dubai, and felt very anxious the moment the plane landed on the tarmac. I had used my Taiwanese passport to get a visa for Iran, choosing the safer option instead of the riskier visa on arrival. I had first used a tour company to get a visa authorization number, which took a couple of weeks to receive. With the number, I was able to get the visa at the Iranian Consulate in Dubai. Even with the visa in my passport, I was still very nervous as I went through immigration. My Taiwanese passport was almost empty (except for four stamps for entering and exiting Taiwan). There was no United Arab Emirates stamps (where I was flying from), and I worried that they would question me which would result in me having to show my US passport. Since relations between Iran and the US are not the best, I feared that they'd deny me entry.
But none of that happened. The immigration officer didn't inspect the other pages of my passport, and he let me through without problems. Aside from the fear of being deported, Iran also felt very foreign to me, in part because it had always been exotic and somewhat of a prohibited place. Despite having been traveling for over two years, I felt a bit intimidated.
There was no money changing place at the airport, and there was nobody behind the information desk. I asked a woman at the phone SIM card shop where I could change money. With the little English she knew, she told me that she could do it, but at the official rate of 30,000 rials to 1 USD. There's a black market rate of 34,000 to 1, but with no other option in site, I decided to change 100 USD. I also bought a SIM card from her for 25 USD. It came with 3GB of internet data.
It was past 8pm as I left the airport. I got into a taxi and headed to Al-Naby Hotel, recommended by Lonely Planet. There are no backpacker hostels in Mashhad. On the way there the driver (Mahmoud) tried to convince me to go to a different but "better" hotel, in a nicer area. I have heard the same pitch in other countries, so I politely declined. He insisted we stop at this other hotel first to take a look since it's on the way. I said OK, but insisted that we'll then go to the one I had picked. The hotel he recommended (Parnian Hotel) was very nice. It's apartment style, so it came with a kitchen and living room. I thought that at 38 USD a night it was a little expensive for Iran, but I now had a good backup in case the hotel from the guidebook was no good.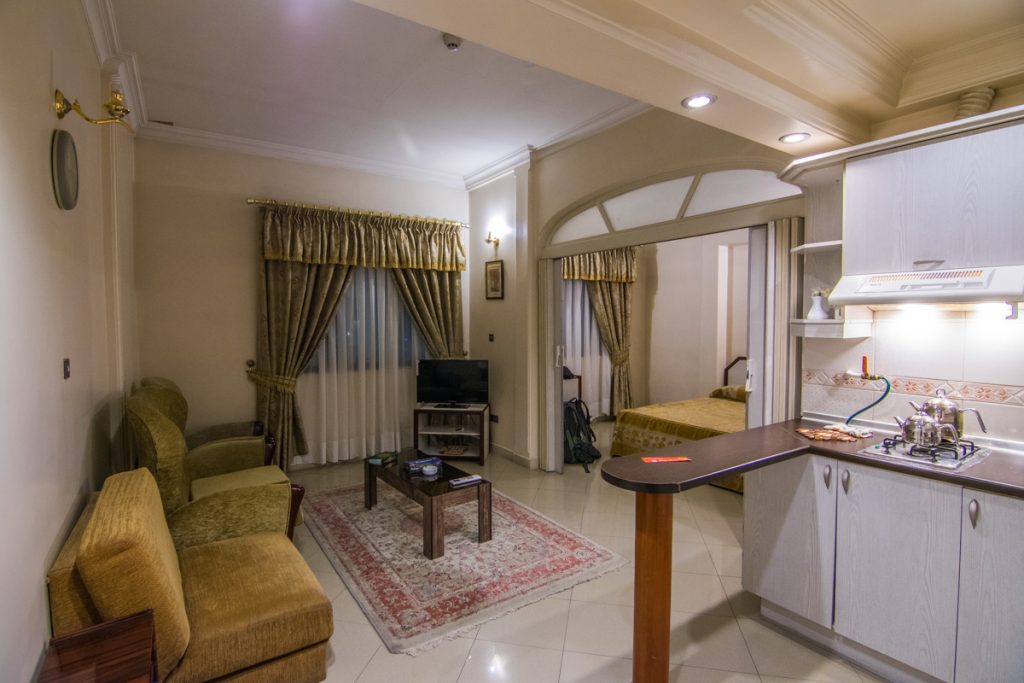 Al-Naby Hotel was terrible. They showed me the room and it looked like nobody had stayed there for months. The kitchen and bathroom were dirty, and the fridge was missing its door. I didn't even want to ask for the price. I told the taxi driver to take me back to Parnian Hotel. He ended up being a very nice guy, and gave me some free maps of the city and some tips. At the airport I had asked him how much the ride would be, not knowing that they used meters. He gave me an estimate of "18". While the official currency is the rial, many people use the toman which is equal to 10 rials. So "18" meant 18,000 tomans, which really meant 180,000 rials. After taking me back to Parnian Hotel, the meter read 24,000 tomans. But he told that 20,000 would be OK since he had quoted me 18,000. I had been told that people don't try to rip you off in Iran, and I was hoping that everybody I would meet in Iran would be like Mahmoud.
I enjoyed some solitude the following day. The introvert in me was exhausted after so much social interaction the past few weeks and I needed some alone time, which I used to do some research on the country. In the afternoon I went to ask about train tickets to Yazd, my next destination. They told me the trains were full for the next few days, but to check back the following morning at 10am for cancellations. I also exchanged some money at the black market rate of 34,000 rials to 1 USD.
I then made my way to Iman Reza Shrine. I had timed my visit with the sunset for two reasons. One, for better photos, and two, to see if I can witness the pilgrim's evening prayer. I wasn't allowed to go into the complex with my backpack or DSLR, so all my photos below were taken with my cell phone. Nobody spoke English but once the people at the gate understood that I wasn't Muslim, they phoned an English-speaking guide to come meet me. The guides are there to answer questions, but also to make sure you don't go into places that are only for Muslims, such as the main shrine building that houses Iman Reza's tomb.
We went into the complex through the southwestern gate, and I started to realize how huge the place is. There are many courts of different sizes, and there was a lot of construction and restoration going on. Once at the Visitor Center I watched a video (that wasn't that boring) about the history of Iman Reza and the shrine. Then a man came to talk to me about Shia Islam and answered any questions I had. He was calm, friendly, and pleasant, and wasn't preachy at all. He gave me a booklet with nice photographs of the shrine before saying good-bye. My guide then took me for a quick walk around the complex. It was around 8pm and all the museums were closed already, so he suggested that I go back again the next morning to check them out and to do a more extensive tour.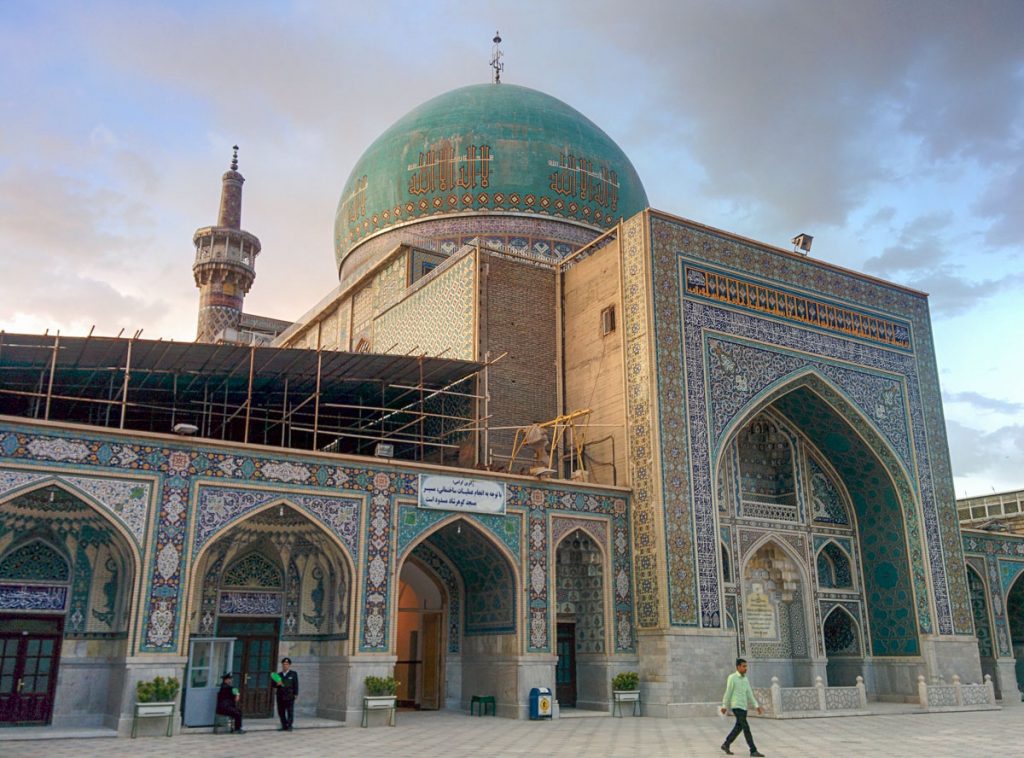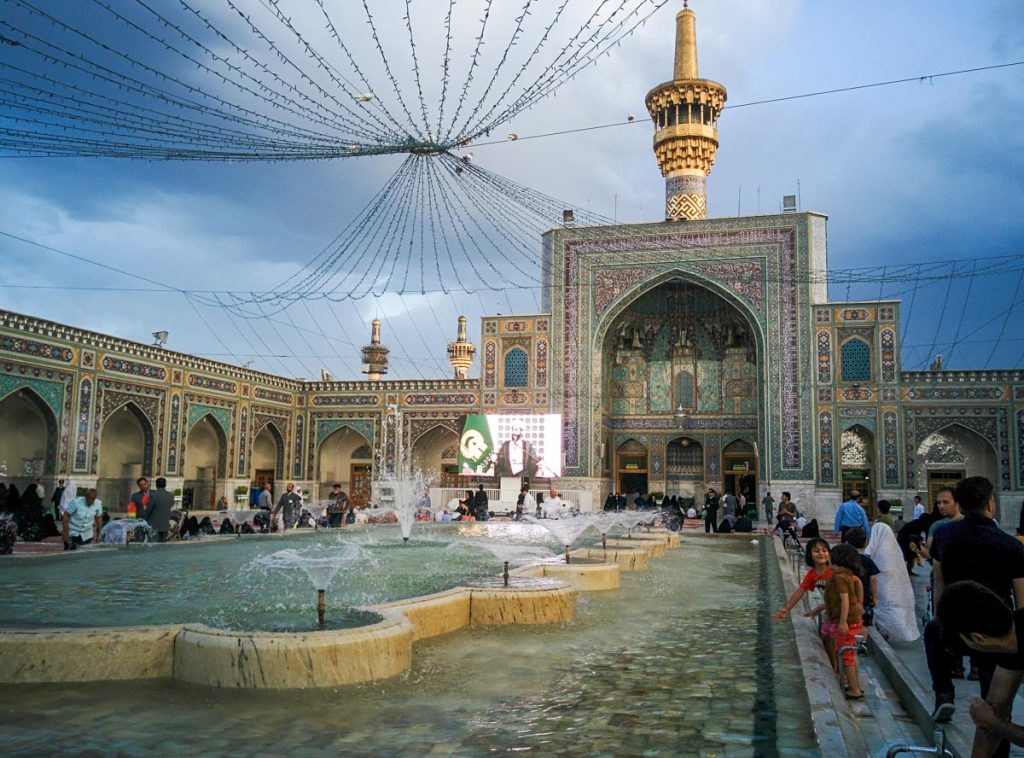 After taking a day off, I followed the guide's advice and went back to the shrine in the morning. I assumed that I would need a guide again, so when I approached the gate I told them that I wasn't Muslim and needed a guide, I don't think they understood me as they told me to just go through the gate. I was now in the shrine complex my myself, free to explore as I wished. I still didn't intend to visit the Muslim only areas, out of respect. I think of it as a privilege to be able to visit sites like this, as they could easily just ban all non-Muslims visitors. I realize I'm a guest and I didn't want to abuse that privilege.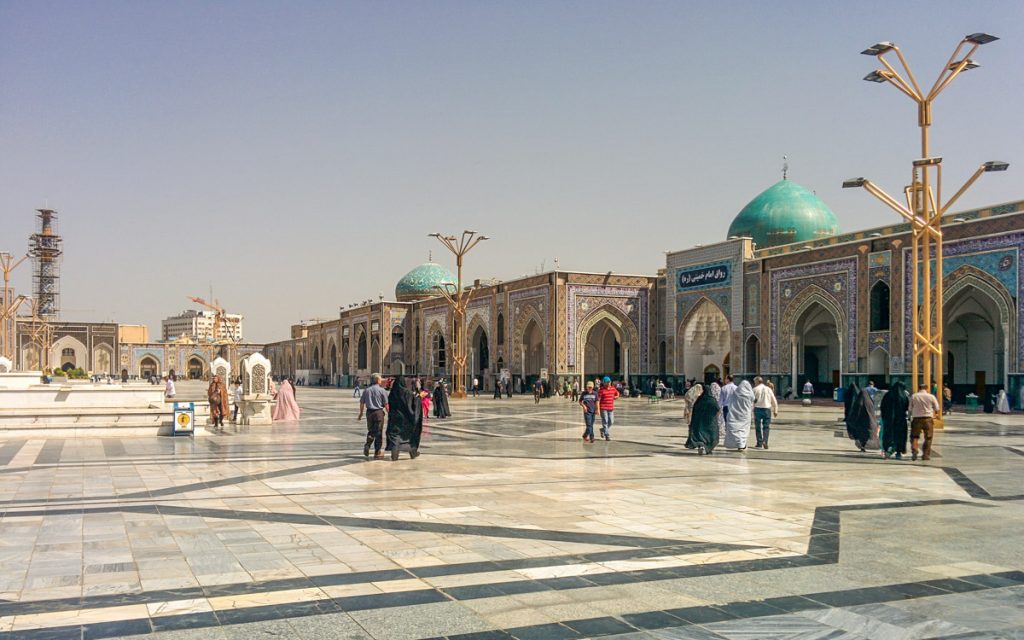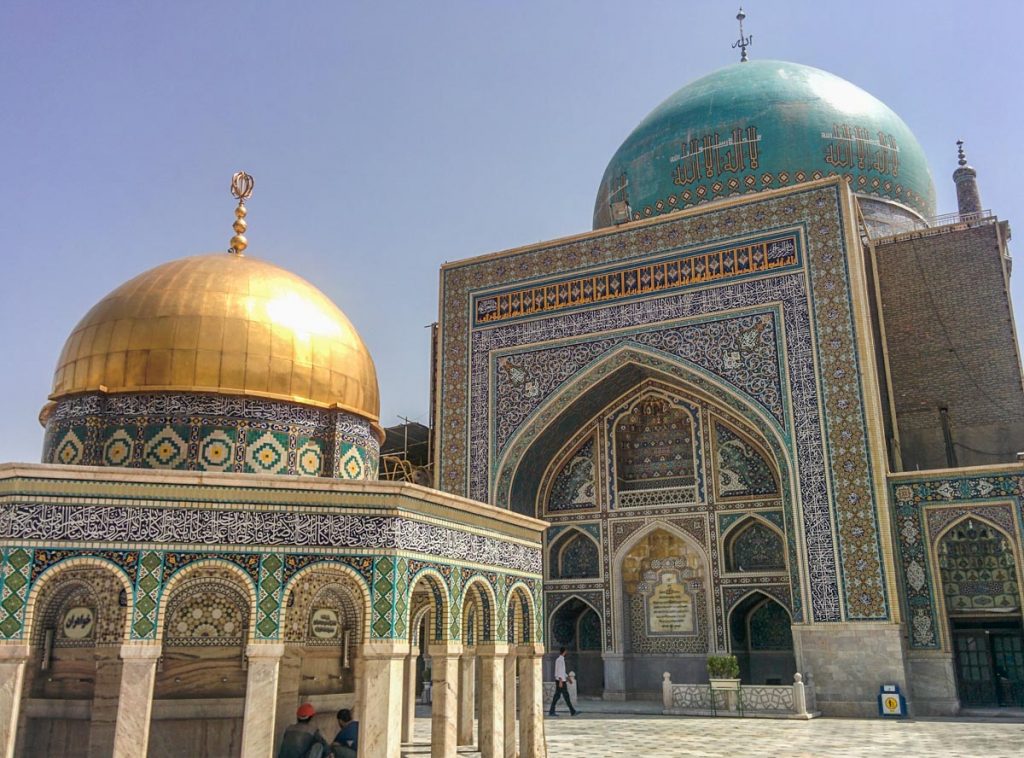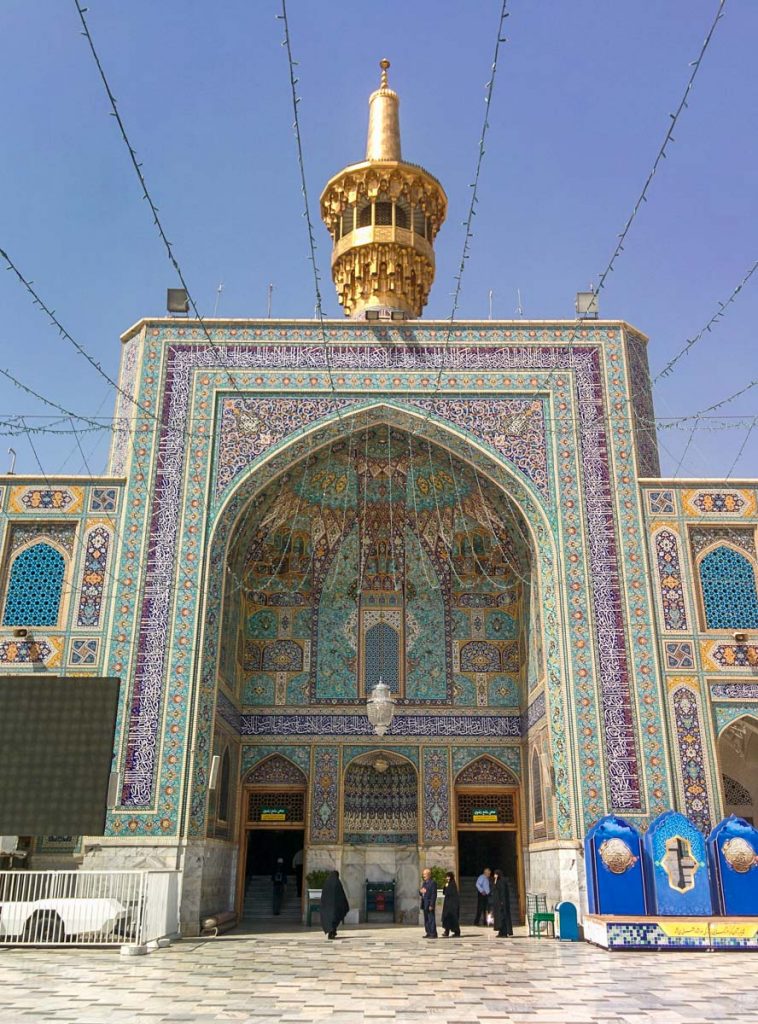 It took me a while to find the Astan Quds Razavi Central Museum. Entrance was cheap at 10,000 rials (0.30 USD). There was a bit of everything in it: photographs, the old tomb of Iman Reza, stamp and coin collections, art, natural science displays, and old weapons. I found it interesting and enjoyable. I also visited the Carpet Museum right next door, but I didn't know enough about carpets to appreciate it.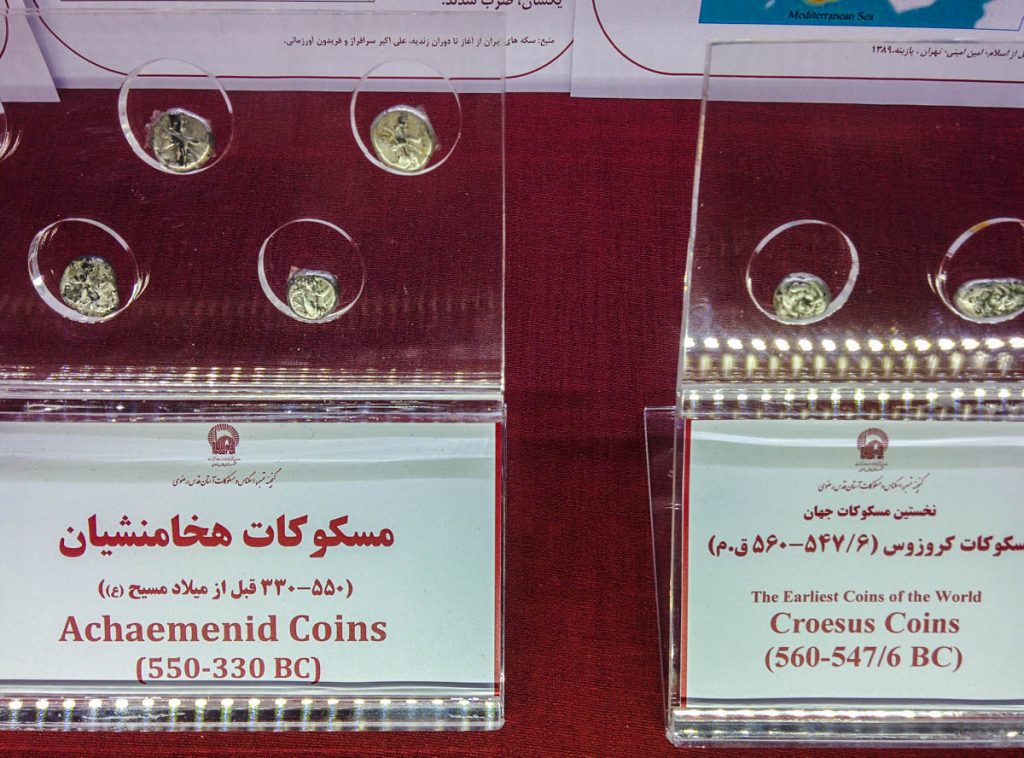 Aside from visiting the shrine, I wondered around the streets of Mashhad but didn't find many interesting things to do. A lot of the shops are more geared towards local pilgrims, with things like cheesy photos of people superimposed on a background of the shrine. Locals on the streets dressed very conservatively. There were very few signs in English, and I only saw four western tourists.
Except for the super friendly taxi driver on the first day, I didn't find any other examples of the warm hospitality that Iranians are known for. Most people didn't even give me a second look (as it had happened in other Middle Eastern and African countries) even though I stood out so much. I wondered whether the rest of Iran would be like this as well.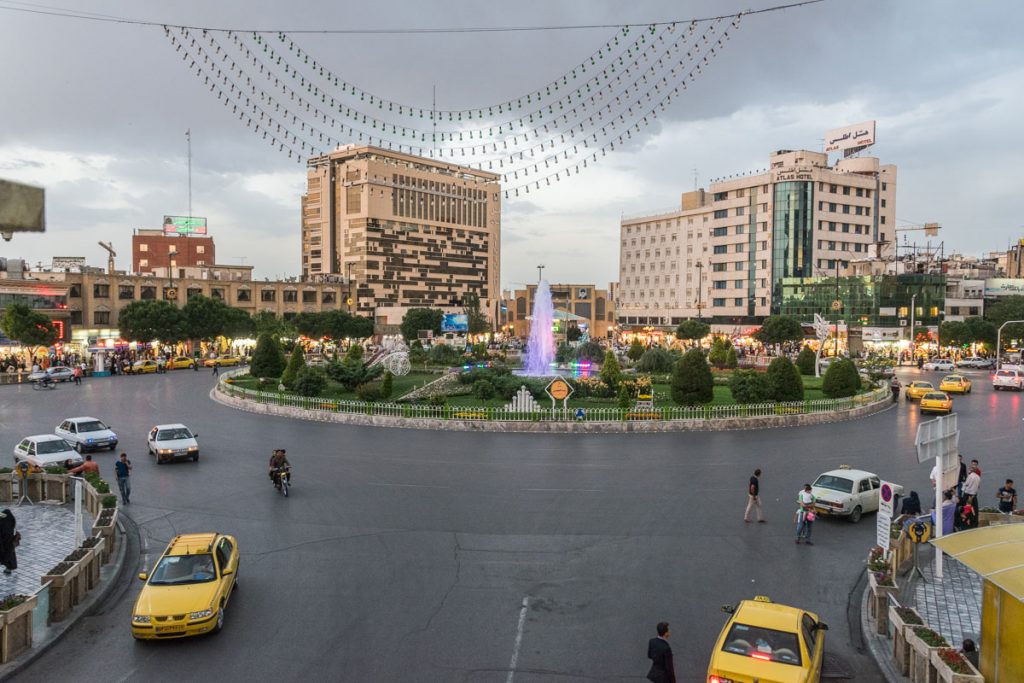 During my time in Mashhad was also the start of the month-long Ramadan, or "Ramazan" as they called it in Iran. When I booked the flights, I had no idea that Ramadan coincided with almost my entire time in the country. Restaurants in Mashhad didn't open until about 8:30pm. This was when the sun set, signaling the end of fasting for the day. Ramadan falls on different times of the year every year, and since people fast from sunrise to sunset, summer (like this particular year) is the toughest because of longer days. Luckily, the hotel did cook meals throughout the day for non-Muslim tourists.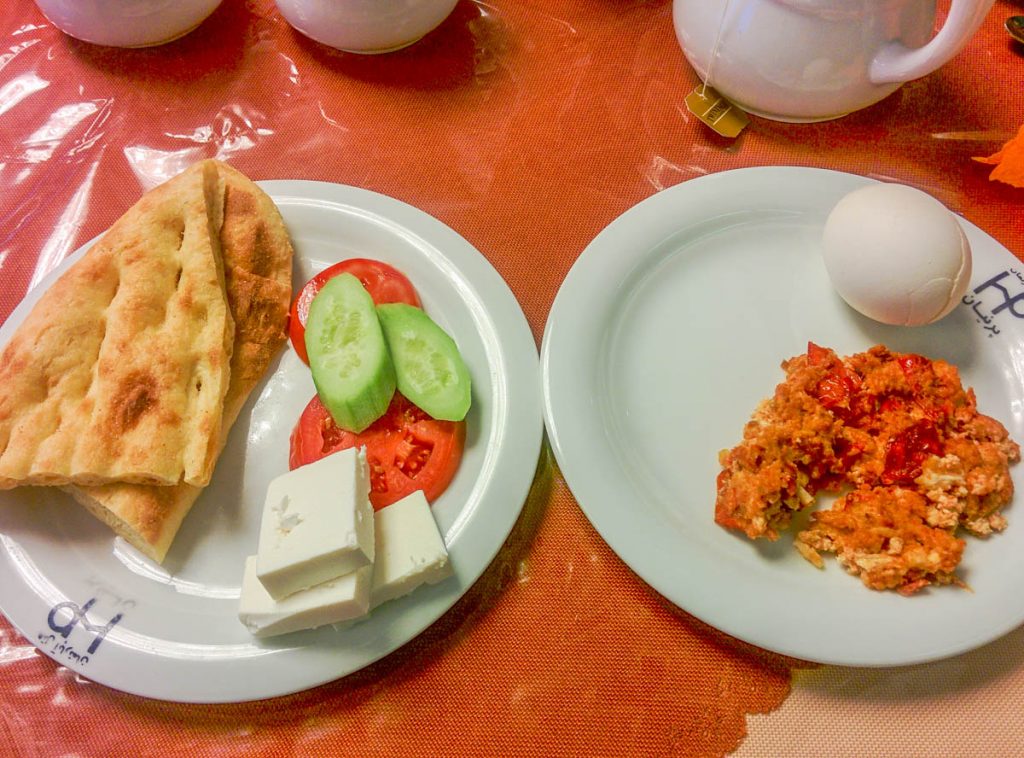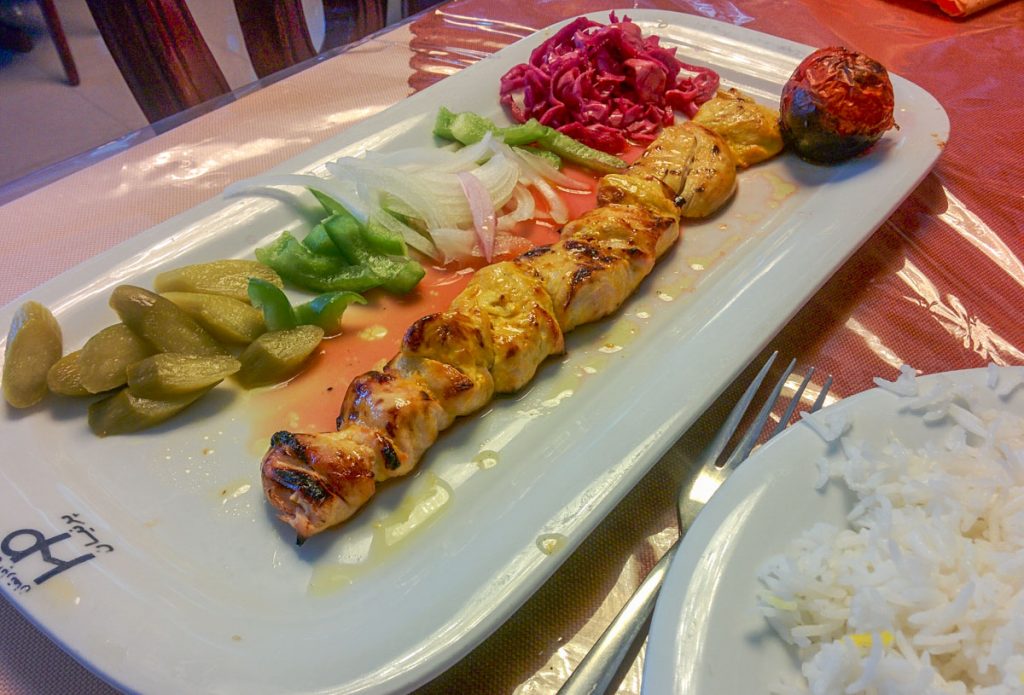 My next stop was going to be Yazd, where I would arrive after a 15-hour night train.