With my trip to Iran coming close to the end, I made a stop in Kashan between Isfahan and Tehran. Arriving after a 3-hour bus ride, I was approached by a taxi driver named Abos who quoted a price of 80,000 rials (2.40 USD) to take me to the hotel. This was a bit lower than the prices listed on the web, so right away I knew he was an honest driver. I would get his contact info and hire him for a day trip outside of town a few days later.
I stayed in Morshedi House, a small and picturesque traditional house. I think I was the only guest there during my 4-night stay.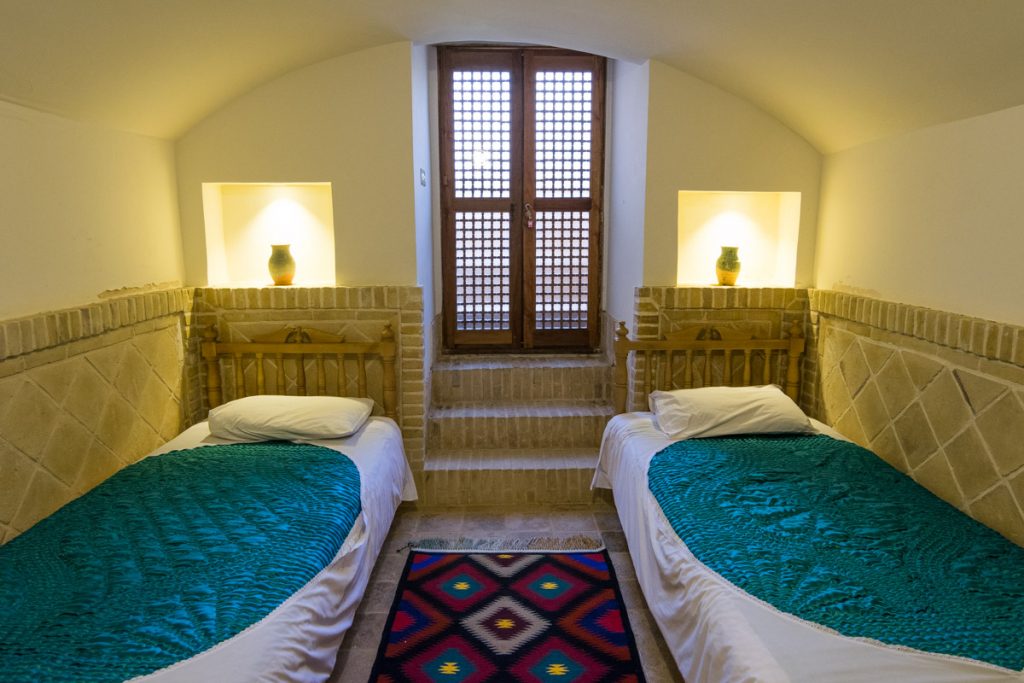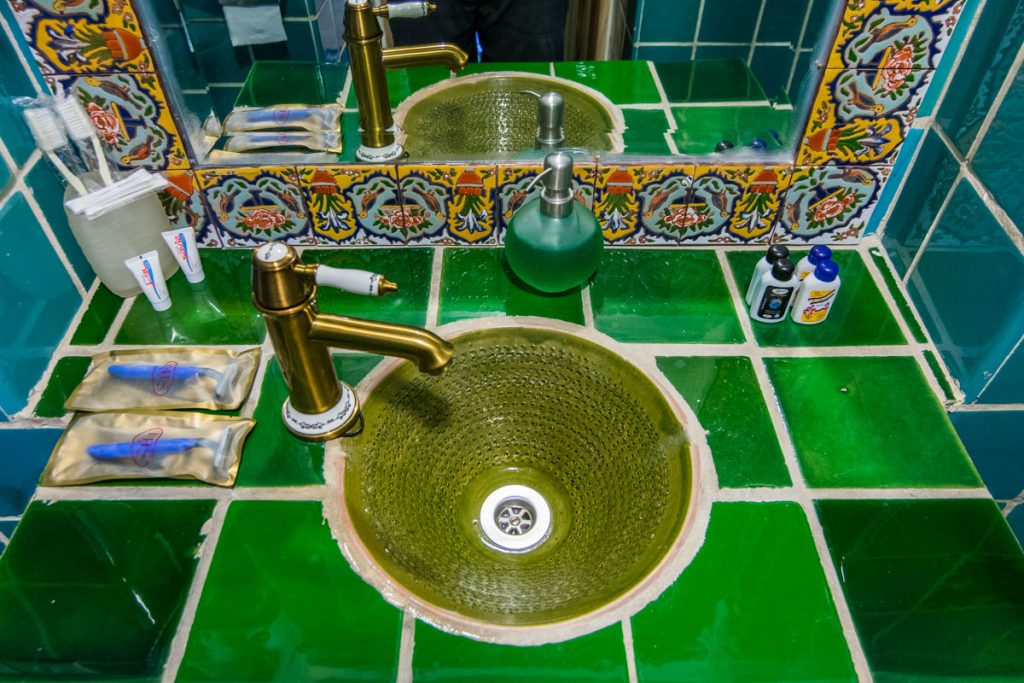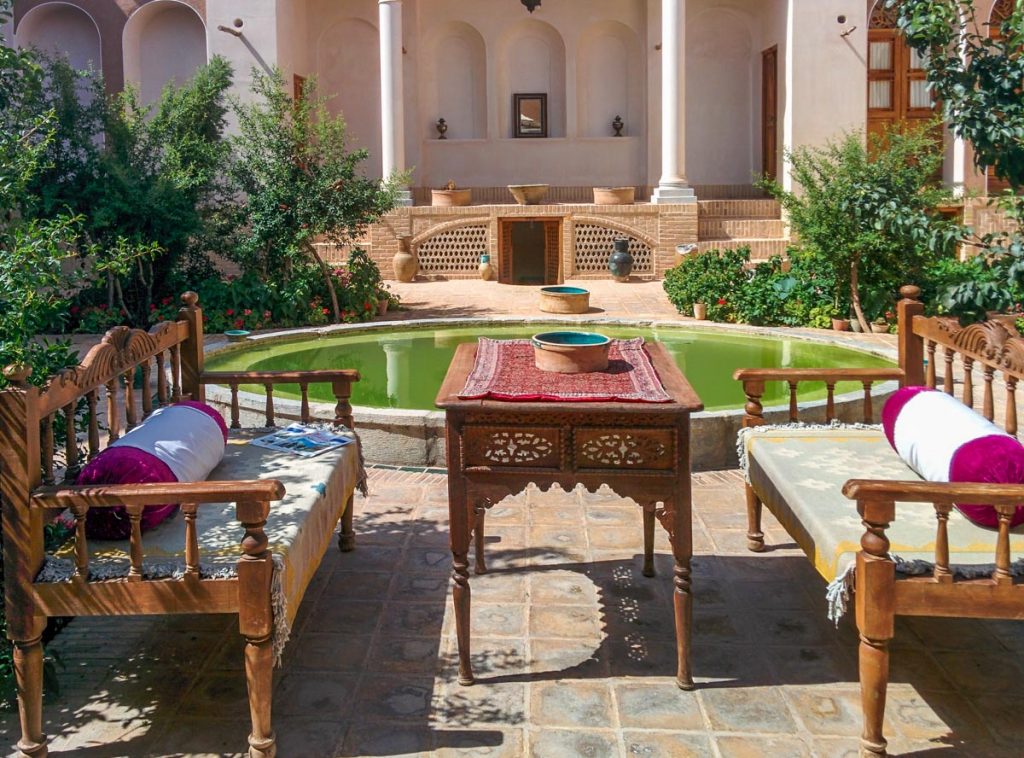 The heat in the city was brutal, and I would stay in the comfort and protection of my air-conditioned room during the noon and early afternoon. In one of those afternoons, the hotel staff kindly brought me tea and dates.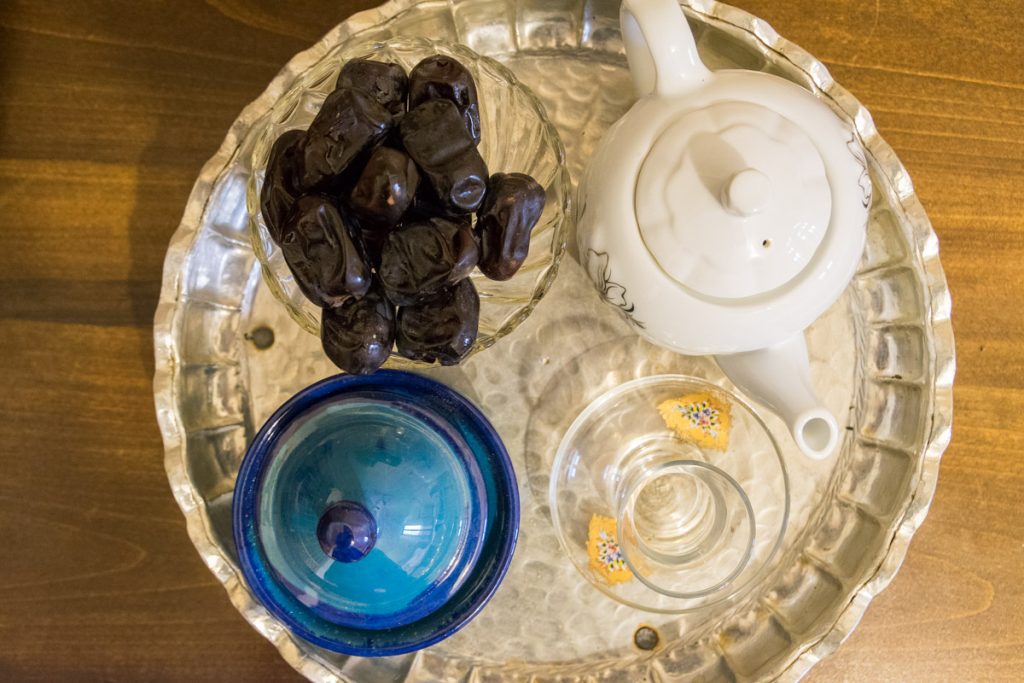 Kashan is known for its traditional houses. There are a few of them but I only visited one: Tabatabaei House. The architecture inside was stunning.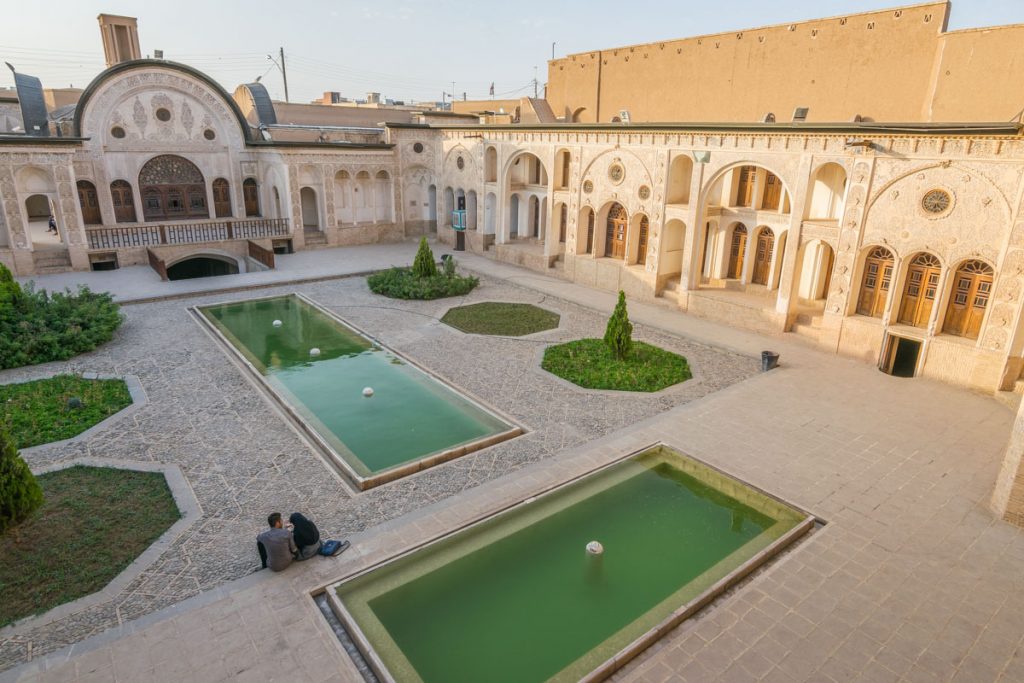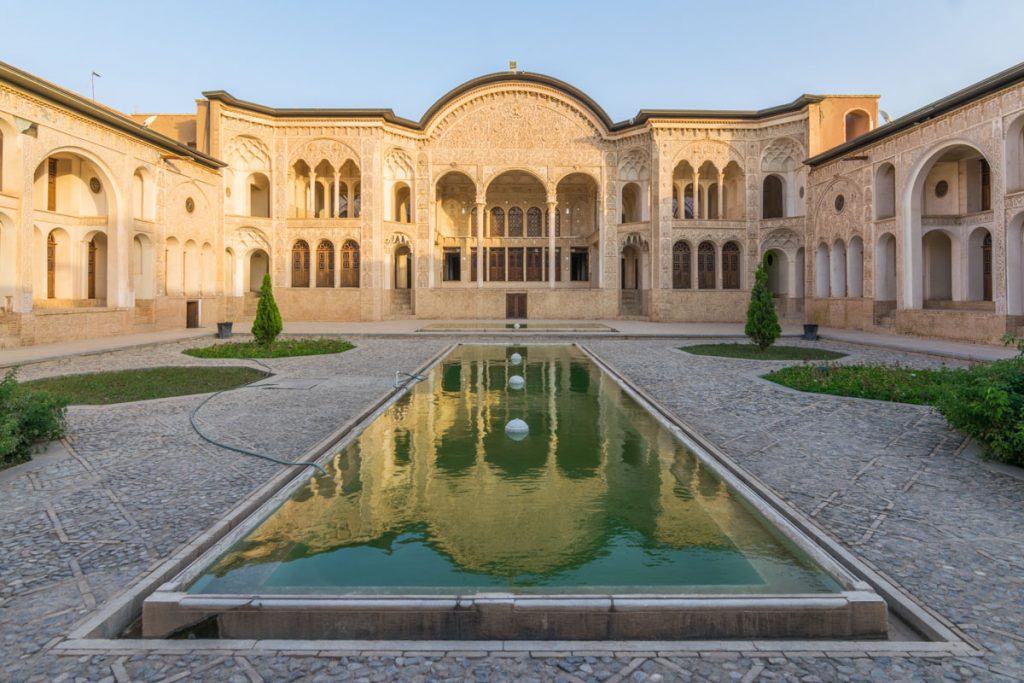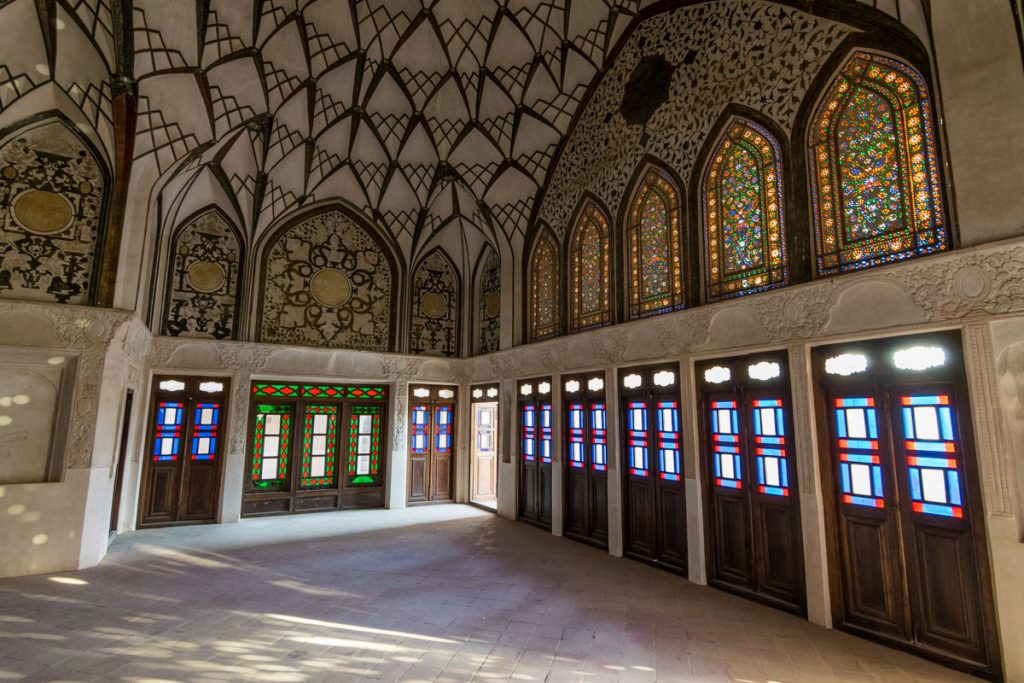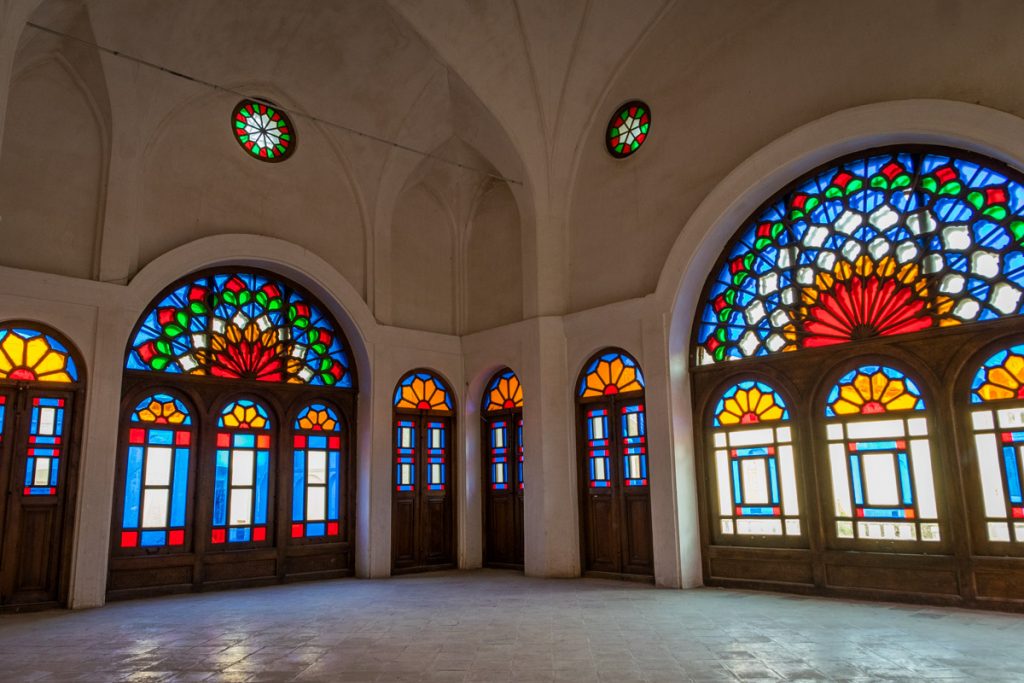 I also visited Abbasi House, but only for dinner. Some big event with locals was going on that day.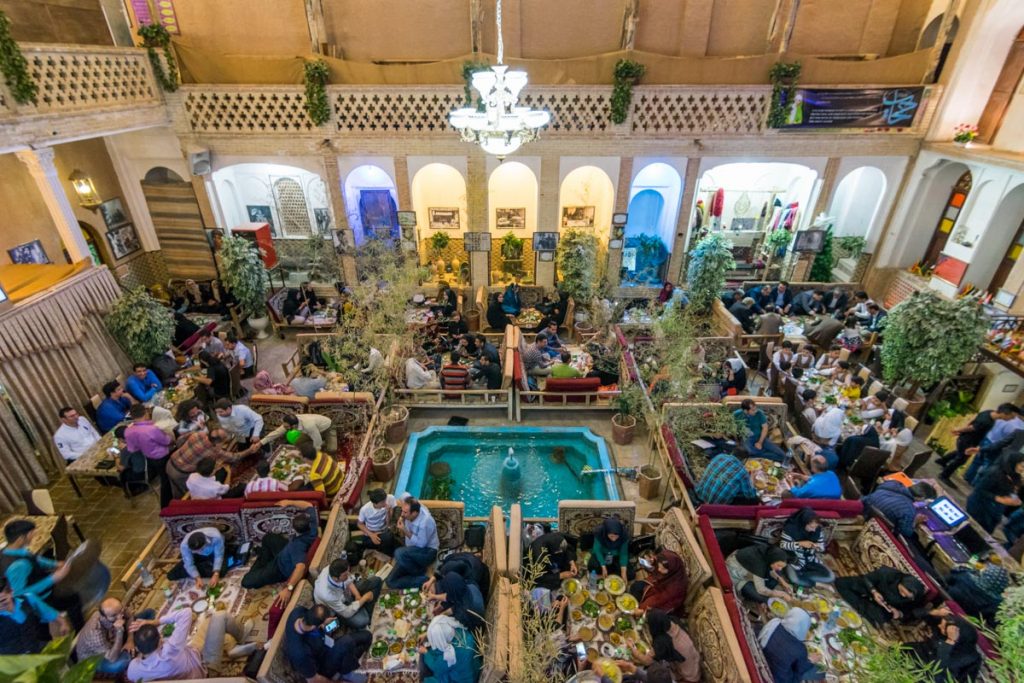 I really liked the Agha Bozorg Mosque, especially during sunset.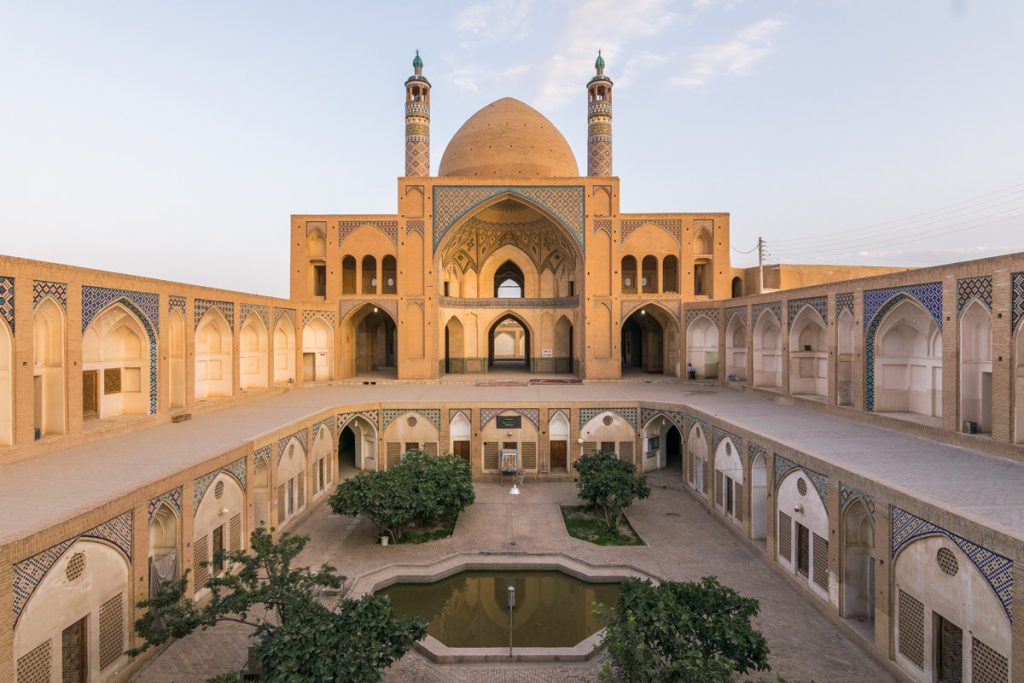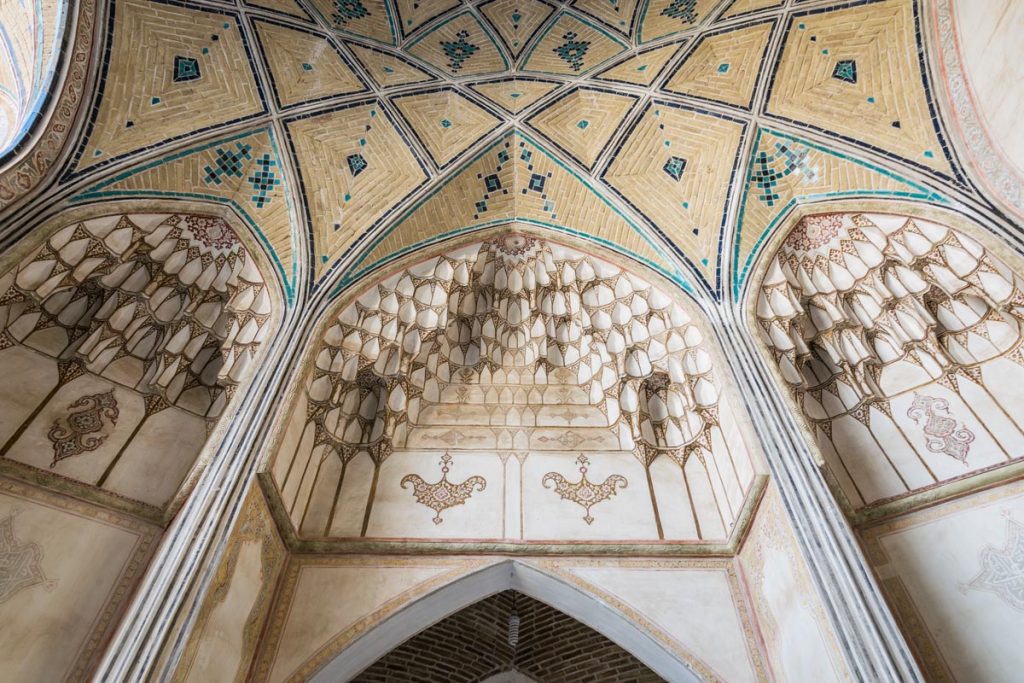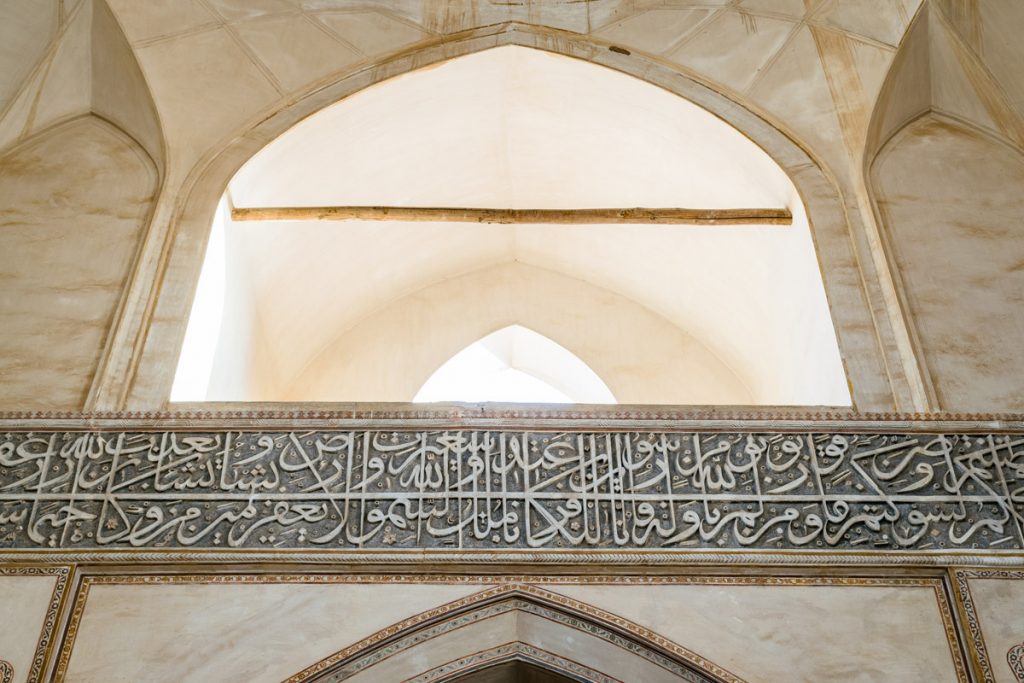 My first visit to the Kashan Bazaar was a disappointment. The guidebook stated that it closed from around noon and reopened at 5pm. When I got there at 5:3opm all the shops were still closed. I returned the next day at 6pm. Only a few of the shops were open this time. I talked to Mohammad (who worked at a shoe store) for a while and he told me that shops would start reopening around 6:30pm. He also introduced me to Ahmad, who worked in the bakery across the alley.
They were extremely friendly and curious about me, while not trying to sell me anything. The bazaar came alive after 6:30pm, and it would only stay open until 8pm, when it was time to break the Ramadan fast.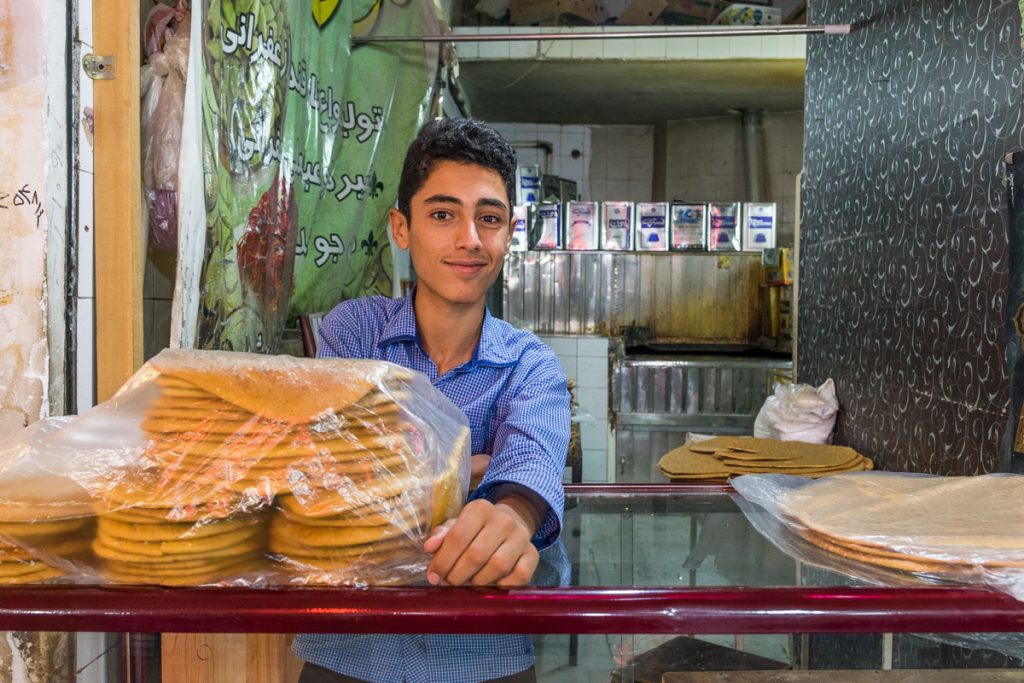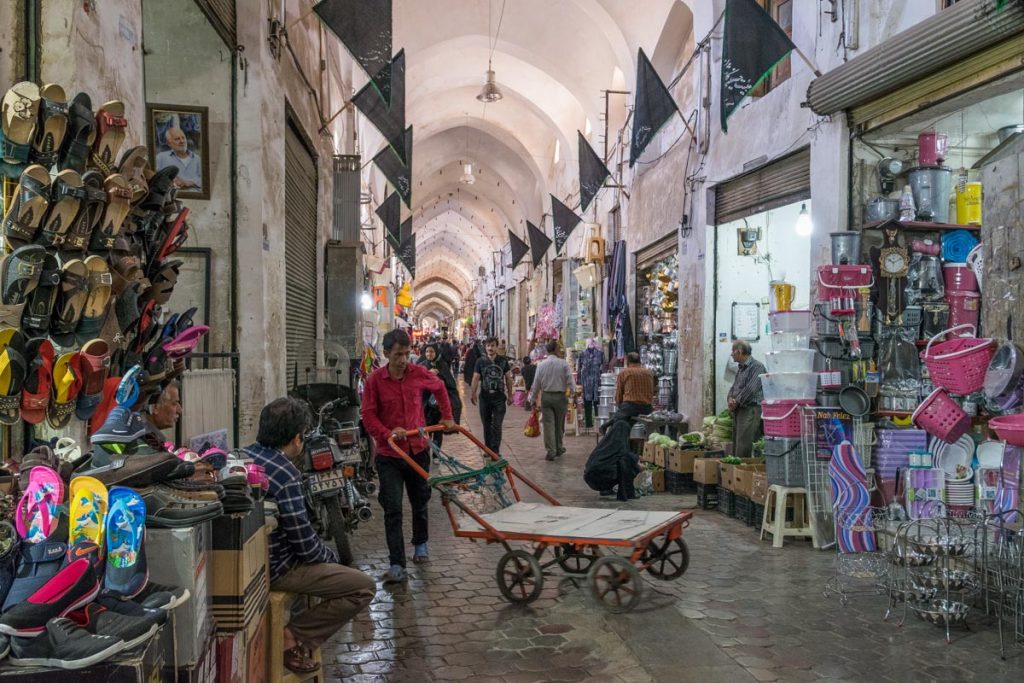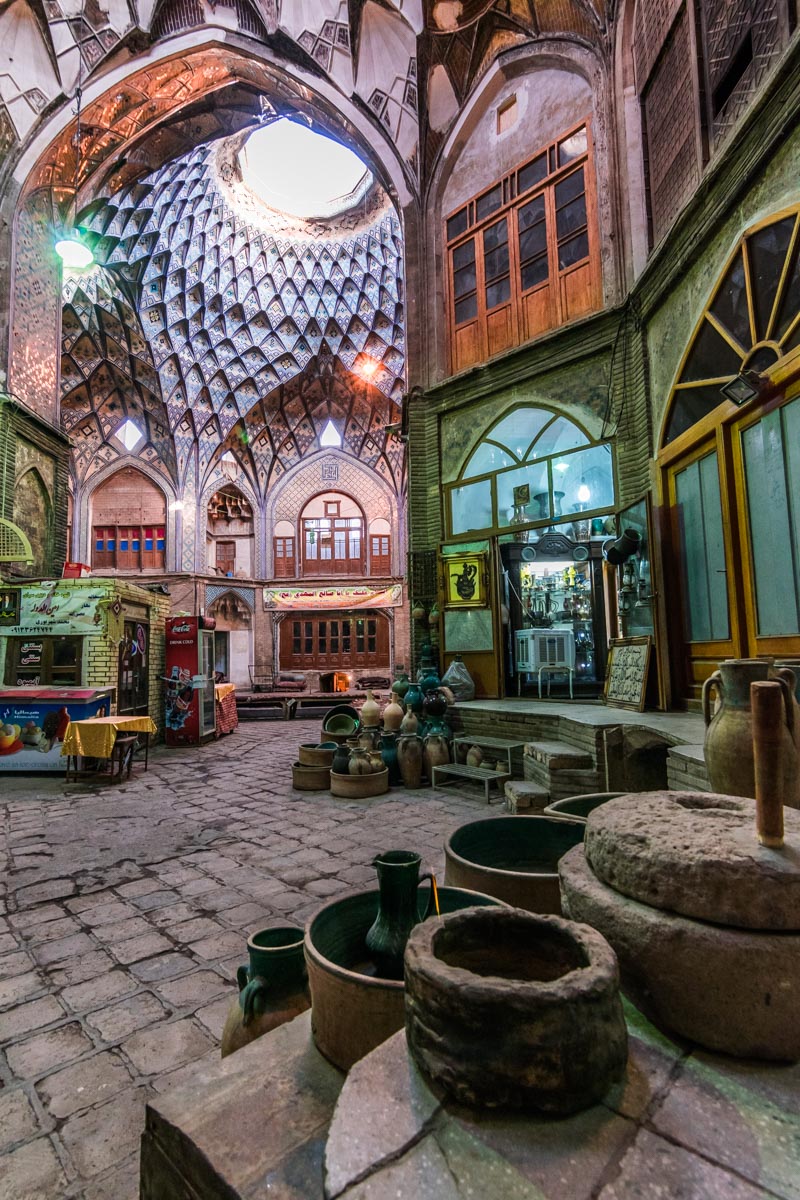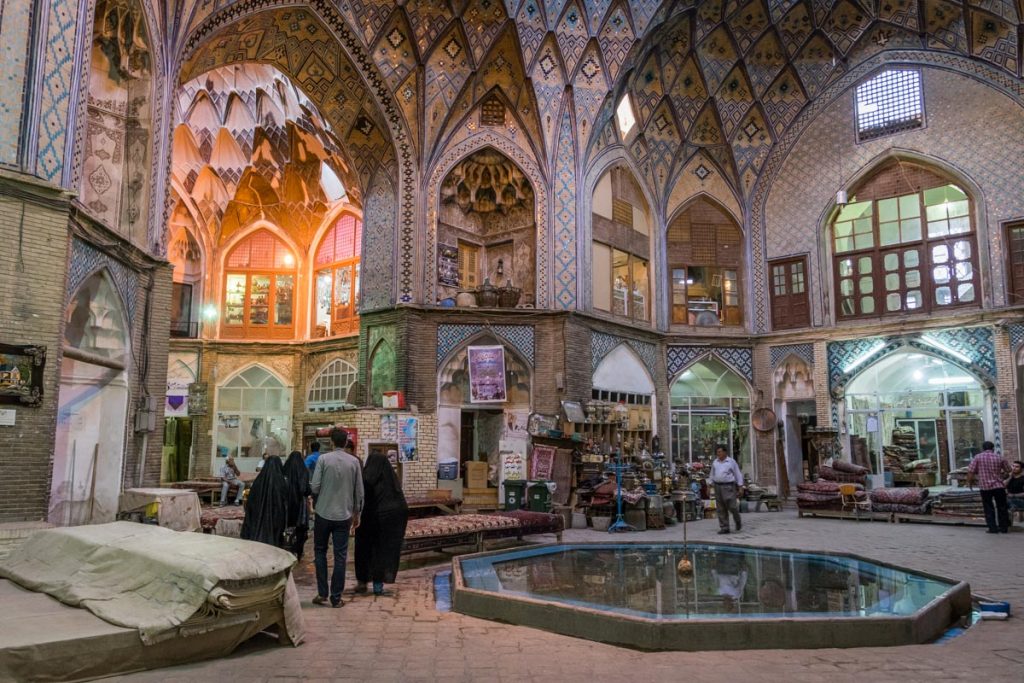 I also met very friendly people elsewhere on the streets. While walking by a fruit stand, I was given a free peach. It was so good that I ended up buying a bunch.