Arriving at Mashhad Railway Station for the 15-hour train ride to Yazd, I noticed that there were separate entrances for each gender. Security was tight at the station, as they scanned my baggage and pat me down.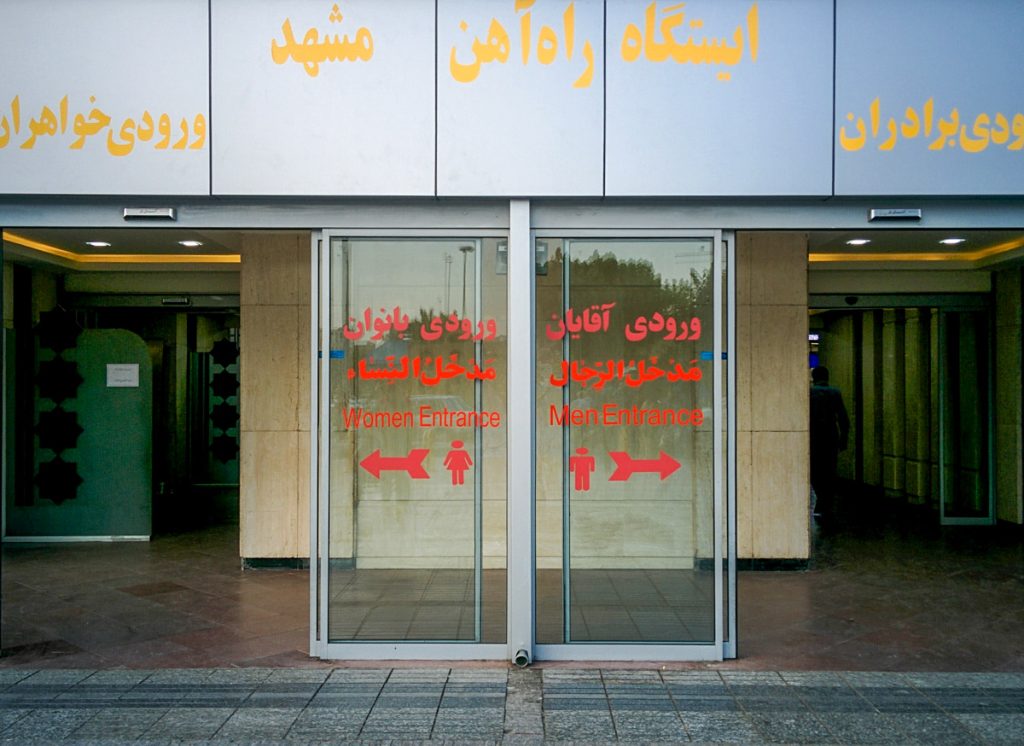 I had booked a first class compartment bed at a travel agency in Mashhad, and the ticket cost was 900,000 rials (around 26 USD). Each compartment has four beds. During the day the passengers sit on two rows of two seats each, facing each other. At night, the top parts of each seat convert into beds.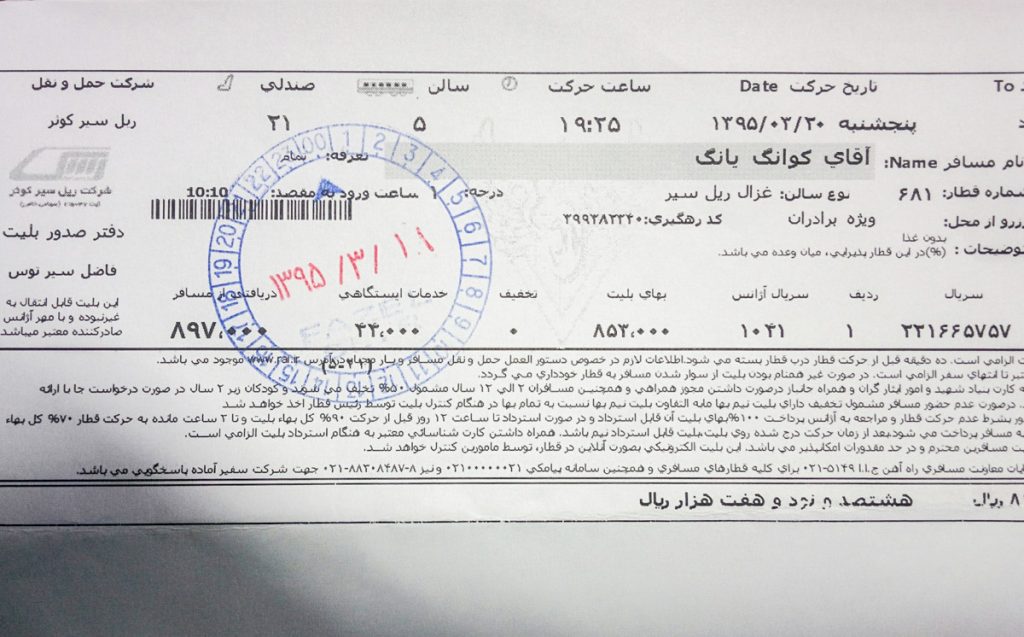 A man was already inside when I arrived at the compartment. I said "salam" to him and he greeted me back, although he seemed to be in a bad mood as he would groan about something every few minutes. It was 7:30pm on the fourth day of Ramazan (Ramadan). Since it was early June and the summer days were long, people had to fast from 4am until 8:20pm. Over 16 hours of no food or water. I thought his grouchiness might be due to that. A much friendlier guy joined us and he seemed very surprised to see a tourist on the train. I caught him looking at me frequently, always with a smile and with amusement. None of them spoke much English, so we only communicated with signs.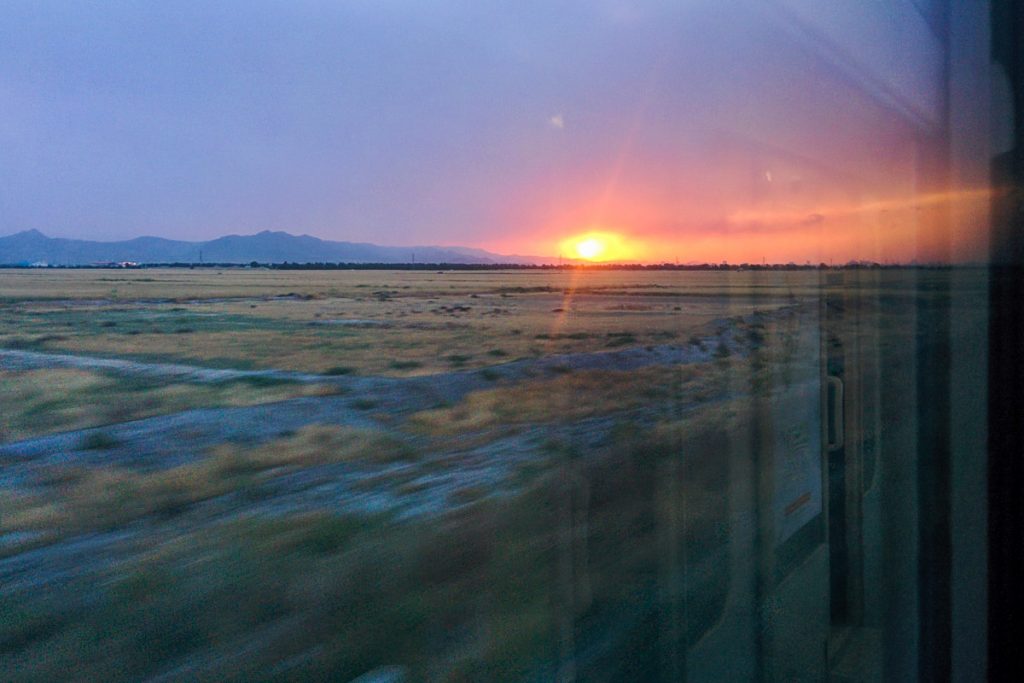 The train left promptly at 7:20pm, and shortly after the attendant brought tea and three boxes of snacks. None of my two compartment-mates touched them, so I assumed they were waiting for 8:20pm. While they did offer me other snacks that they had brought, I didn't eat them at the time out of respect for their fasting.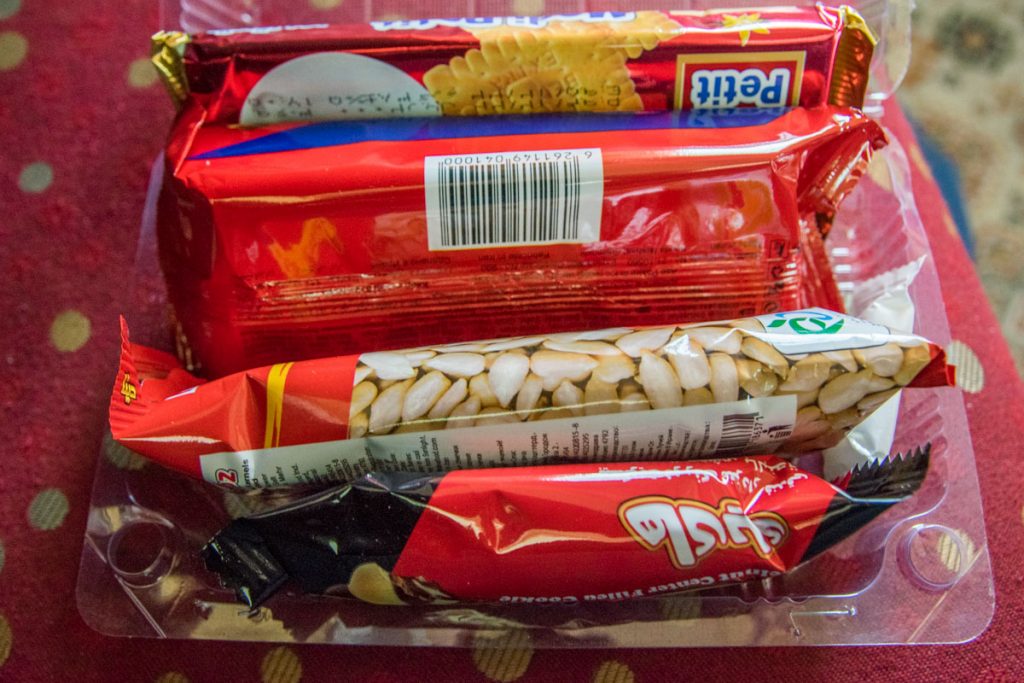 But then at around 8:10pm the grouchy one started to eat. The other guy was still not eating, but in the end I think he had already had dinner since he only ate a few snacks after 8:20pm. They were both incredibly generous though, and shared with me all the food they had brought.
I also ordered a chicken with rice for dinner from the attendant. I thought the meal would be included with the ticket, but it wasn't. Later on, I had to pay 160,000 rials (4.70 USD) for it.
At around 10pm the train stopped at Torbat Heydarieh Station and everyone got off for prayers. It appears that every station has a built-in prayer hall.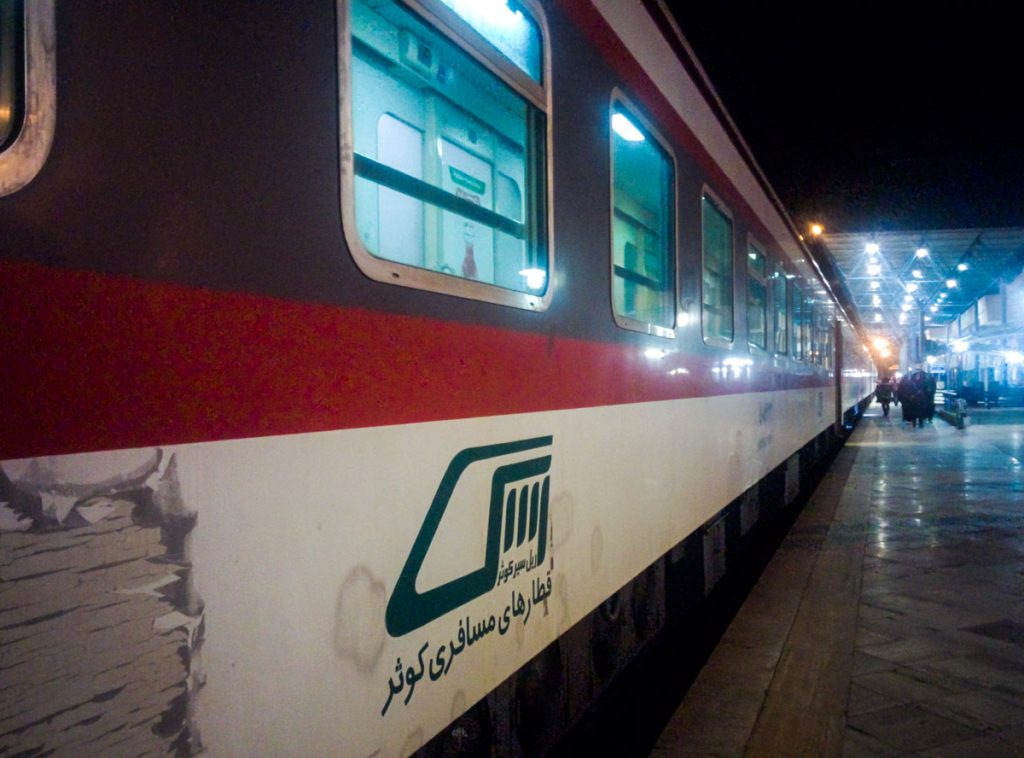 Back on the train, the two guys were watching a movie on the screen with an incredibly loud volume. Not being able to have conversation because of language barrier, I kept myself busy reading All The Shah's Men on my e-reader. They seemed very amused by everything I had or did, like when I pulled out my Kindle or when I put my jacket on because the air conditioning was blasting.
They turned off the TV around midnight and decided it was time for bed. The train provides you with a pair of sheets to put on the seats and to cover yourself, as well as a blanket. I slept on one of the bottom beds, and while I usually prefer harder beds, these seats were a bit too hard to sleep comfortably. Despite wearing earplugs, I woke up often during the night, sometimes because of bumpiness, a sudden stop, or the squeaky sound of the wheels. In the morning when the sun came up the light hit me directly in the face. Sleeping on this train wasn't as enjoyable of an experience as I had hoped.
I woke up to a barren desert scenery.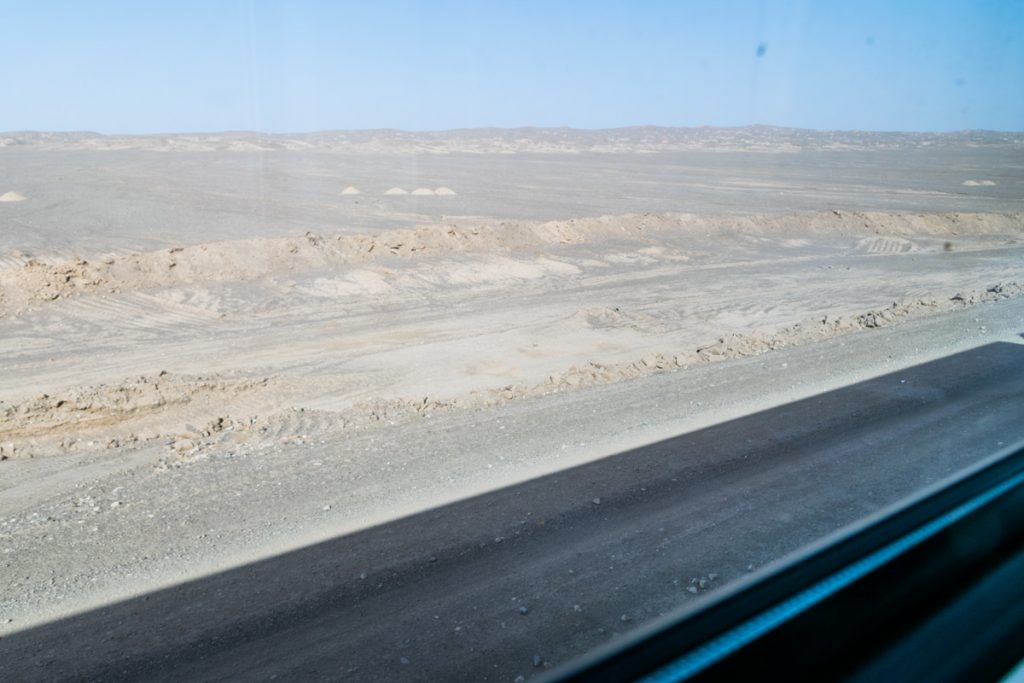 We arrived at Yazd at 10 in the morning. I said goodbye to the two guys and headed out to explore my second city in Iran.