Kharanaq, Chak Chak, and Maybod are three interesting attractions not far from Yazd, and they can be all visited in one day by hiring a taxi.
While having breakfast at Kohan Hotel, I met a guy from Germany who had just arrived to Yazd (as hard as I try, I just can't remember his name). We decided to go together and split the taxi costs, which was a little under 20 USD per person. The hotel staff helped us arrange the driver.
Kharanaq is about one hour away from Yazd, and we were surprised to find no other tourists there when we arrived. Entrance was free.
The old town is now deserted, although it was inhabited for over 4,000 years in the past. The mud brick houses you can still find there today are over 1,000 years old. While there are some painted arrows to guide you around its maze like layout, we stopped seeing them after a while and got lost a couple of times, but the place is not big enough to make you panic. We eventually found our way out. I had a lot of fun exploring and having the entire place to ourselves.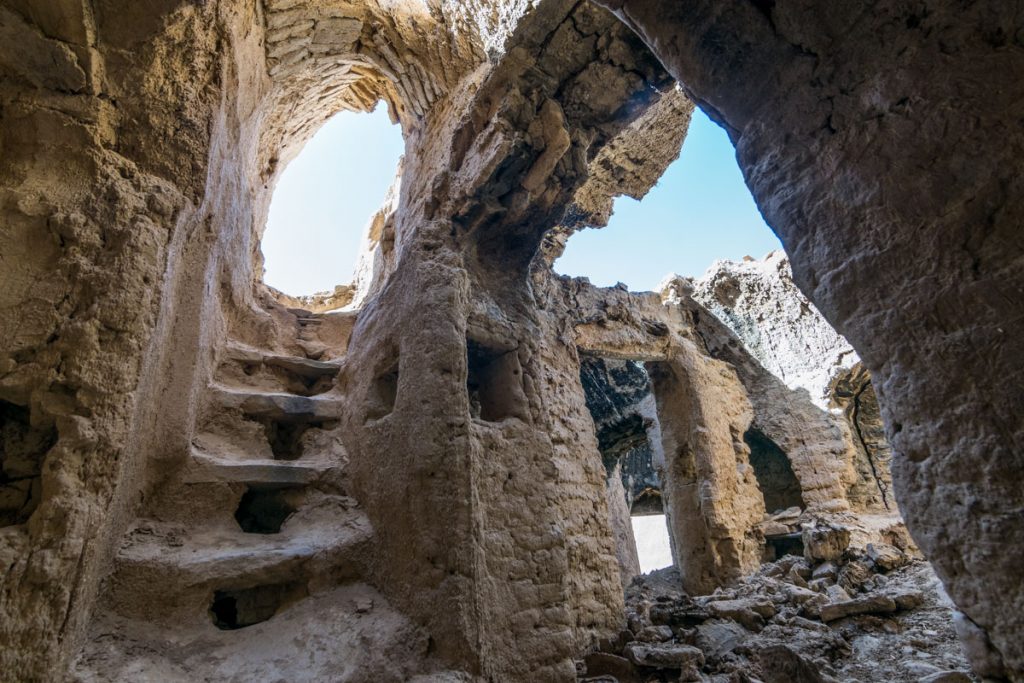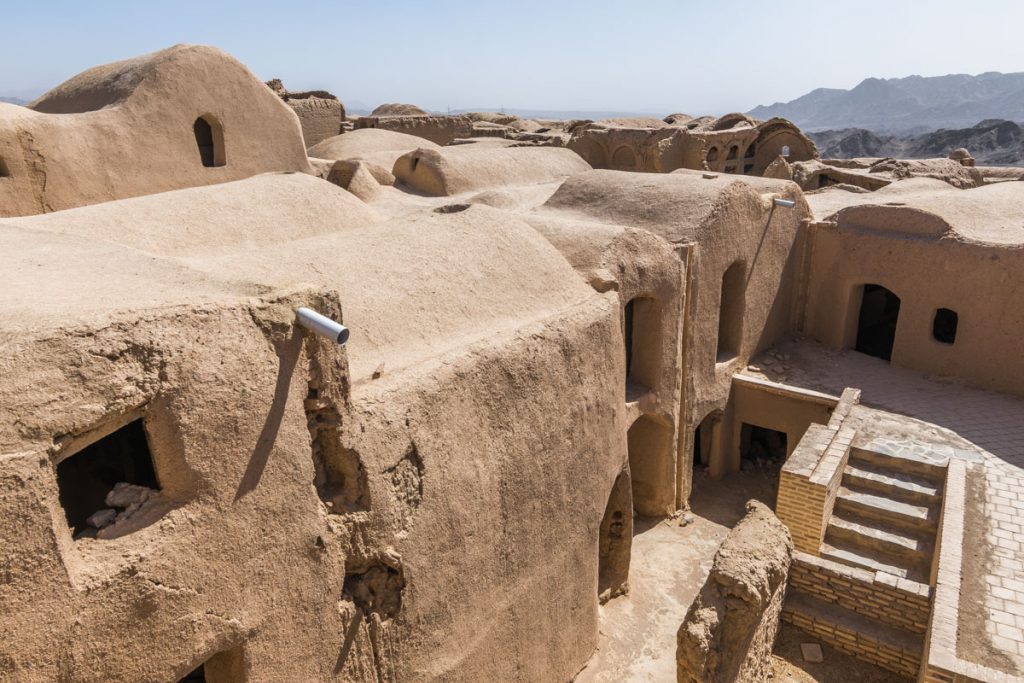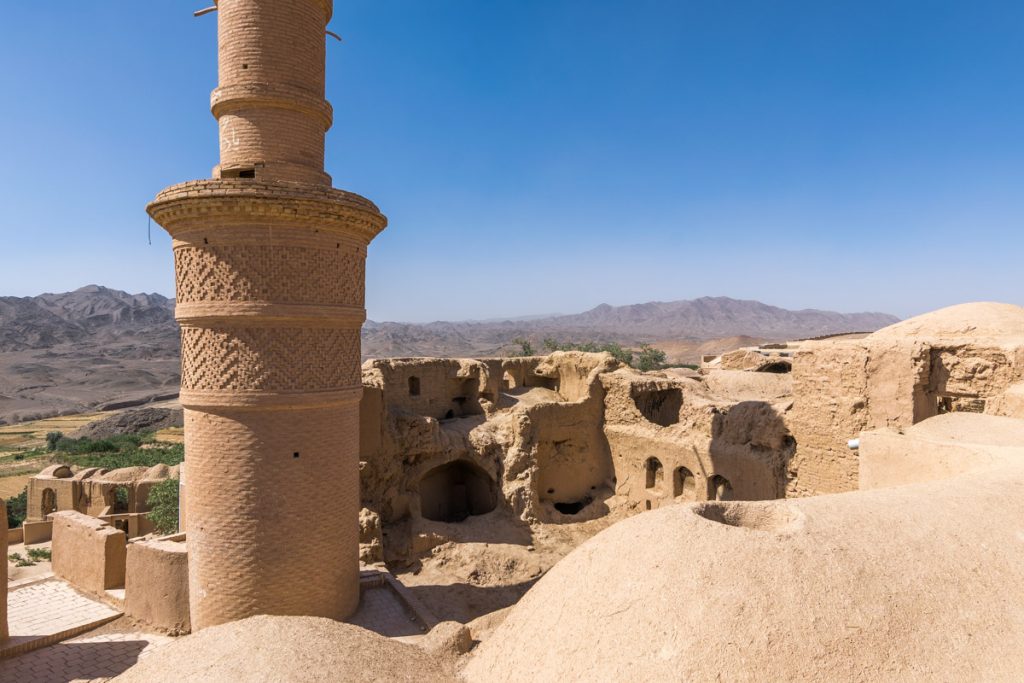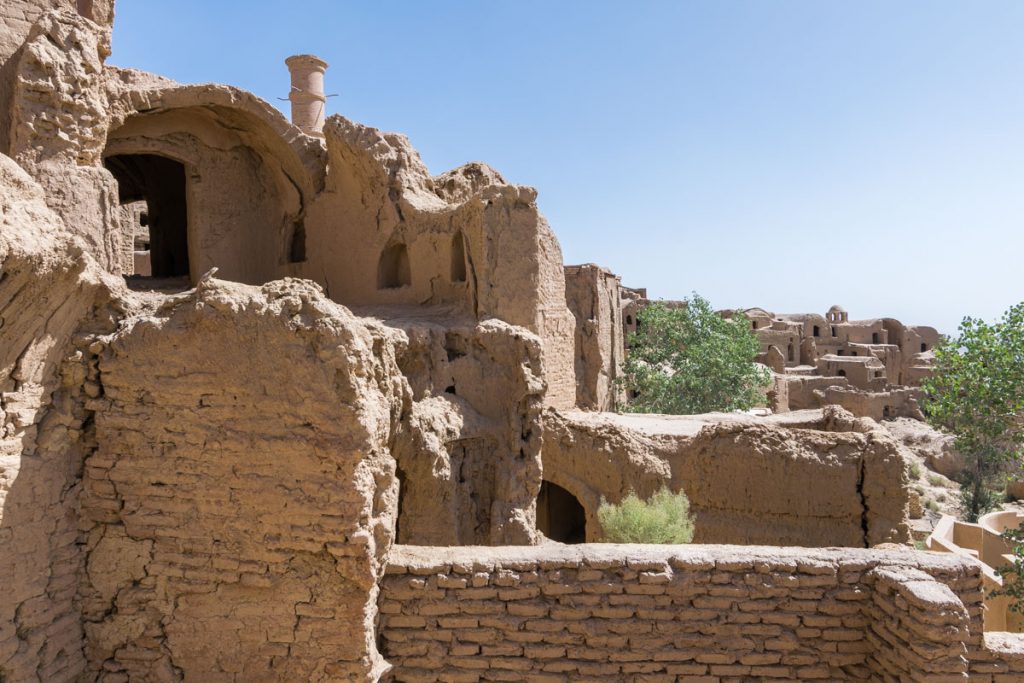 Next up was Chak Chak, a small village up on a mountain. This is an important pilgrimage site for Zoraestrians, and we were there a couple of days before the annual pilgrimage when thousands of people from Iran and India arrive to the place.
According to legend, a Persian princess called Nikbanou was cornered at this place by invading Arabs. When she prayed for help, the mountain opened a shelter for her. Nowadays, the highlight of the place is the shrine (50,000 rials entrance) with a water spring inside. They believe this spring is the mountain crying for Nikbanou.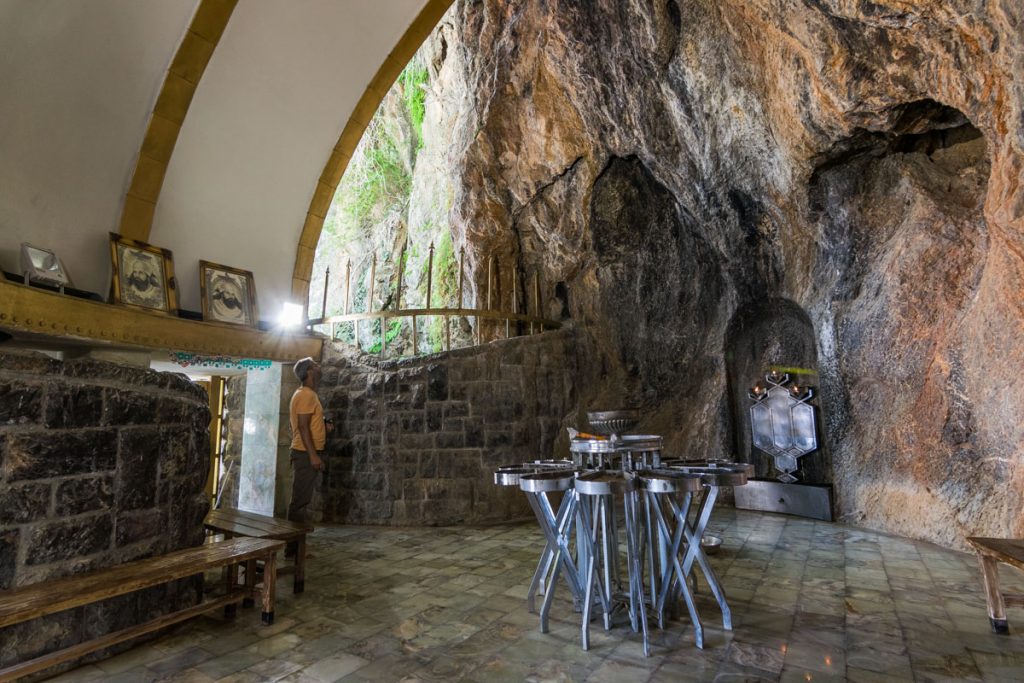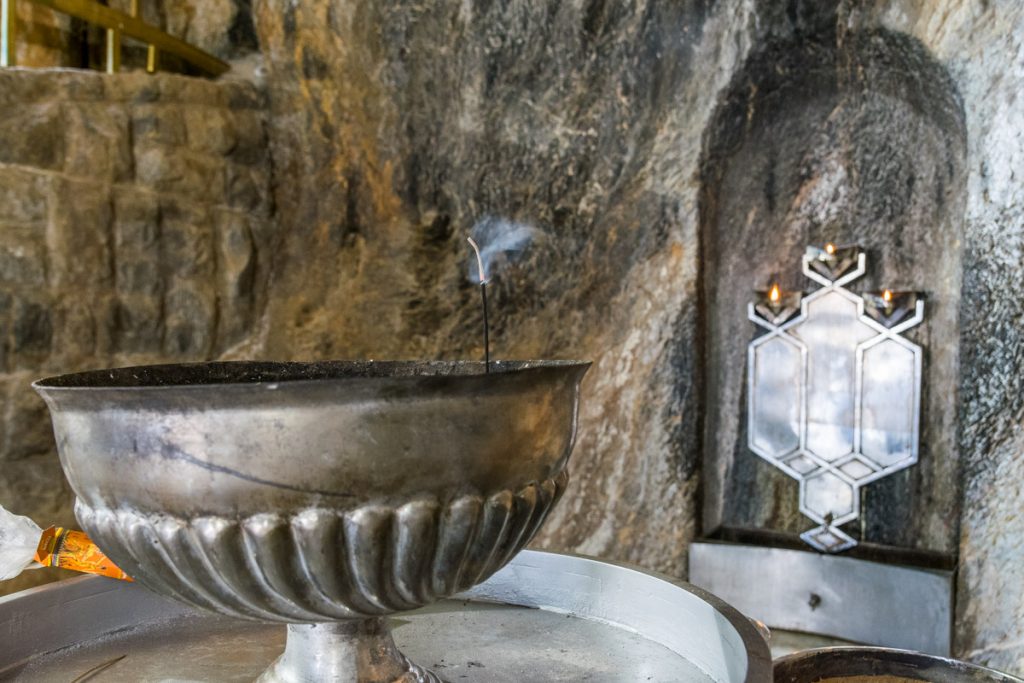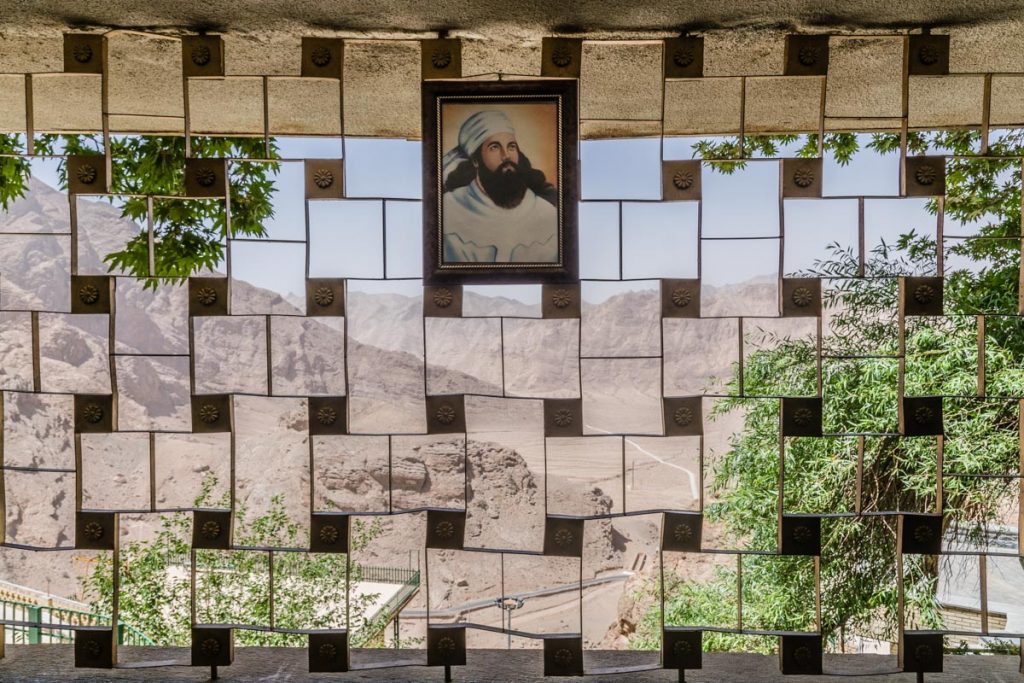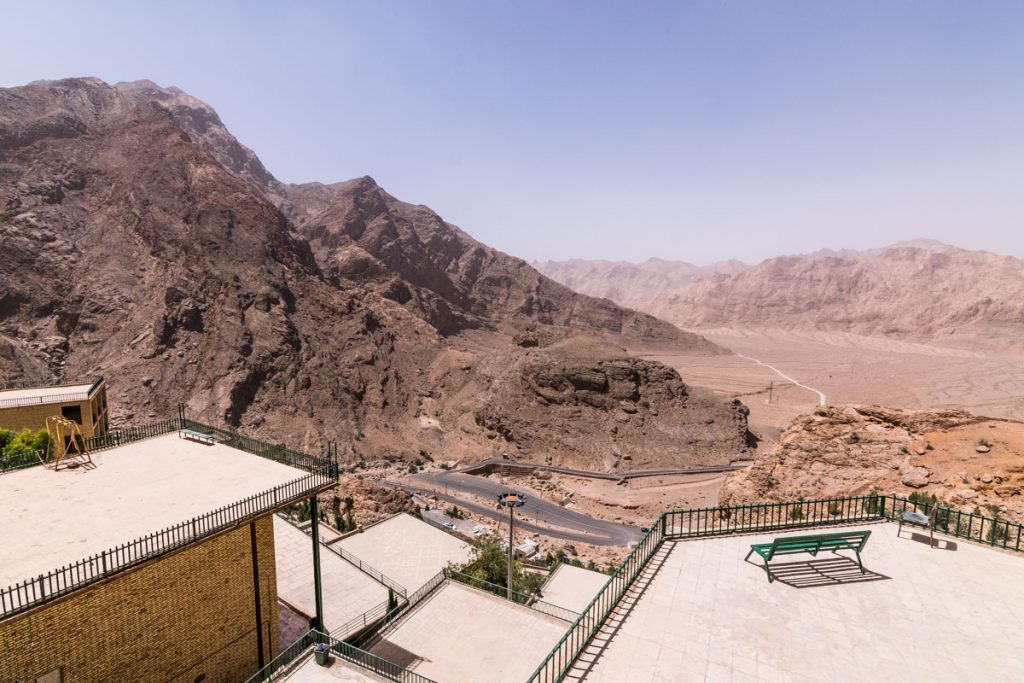 Our last stop was Meybod. We first visited the ancient Narin Castle (150,000 rial entrance). There are beautiful views of the city from the top.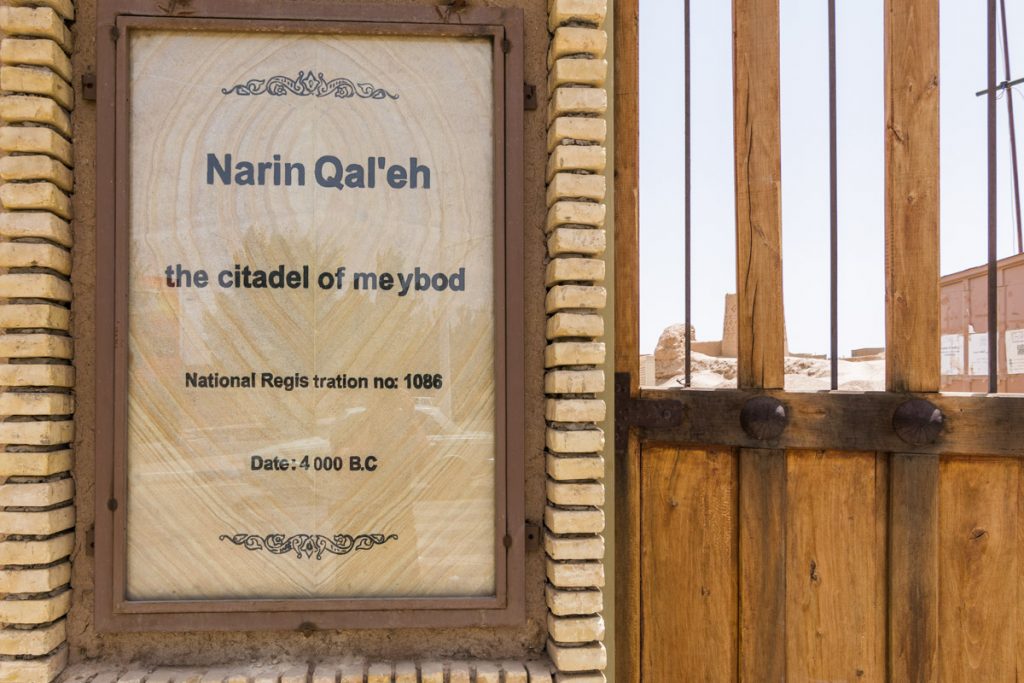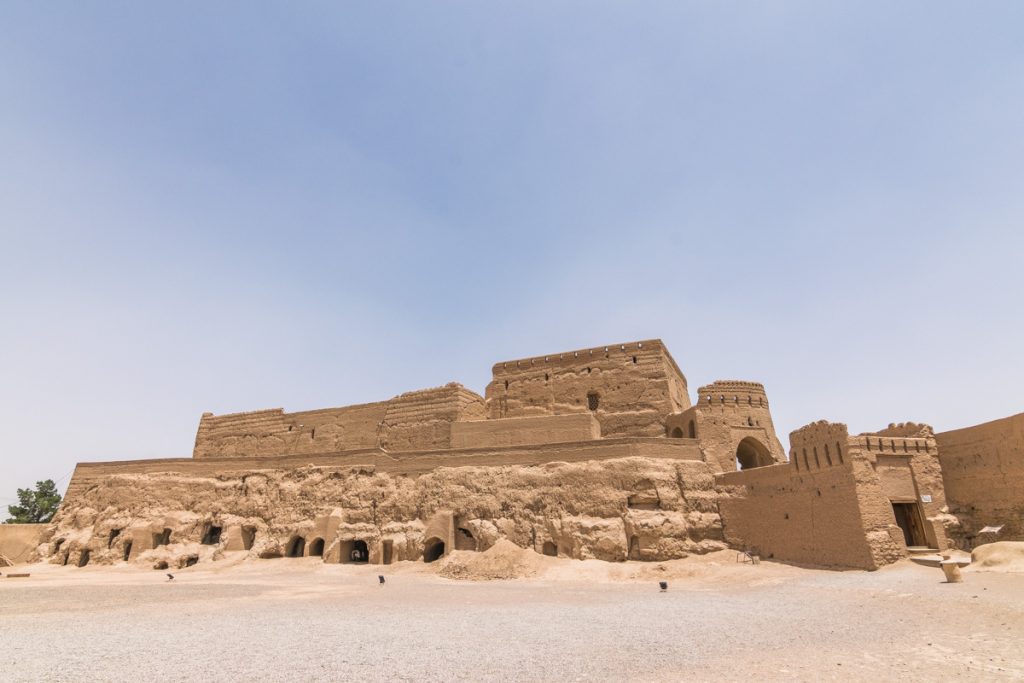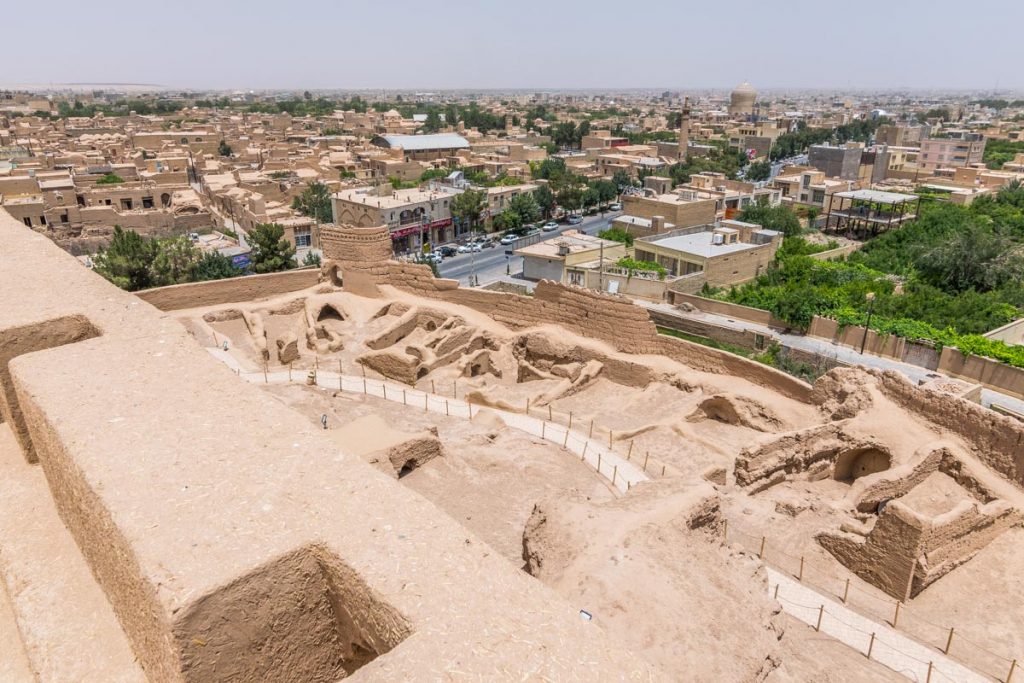 Lastly, we visited the town's Caravansarai. It has been beautifully restored, but nowadays it is more of a tourist shopping center than anything else. While I usually resist buying souvenirs, I couldn't help buying a scarf there.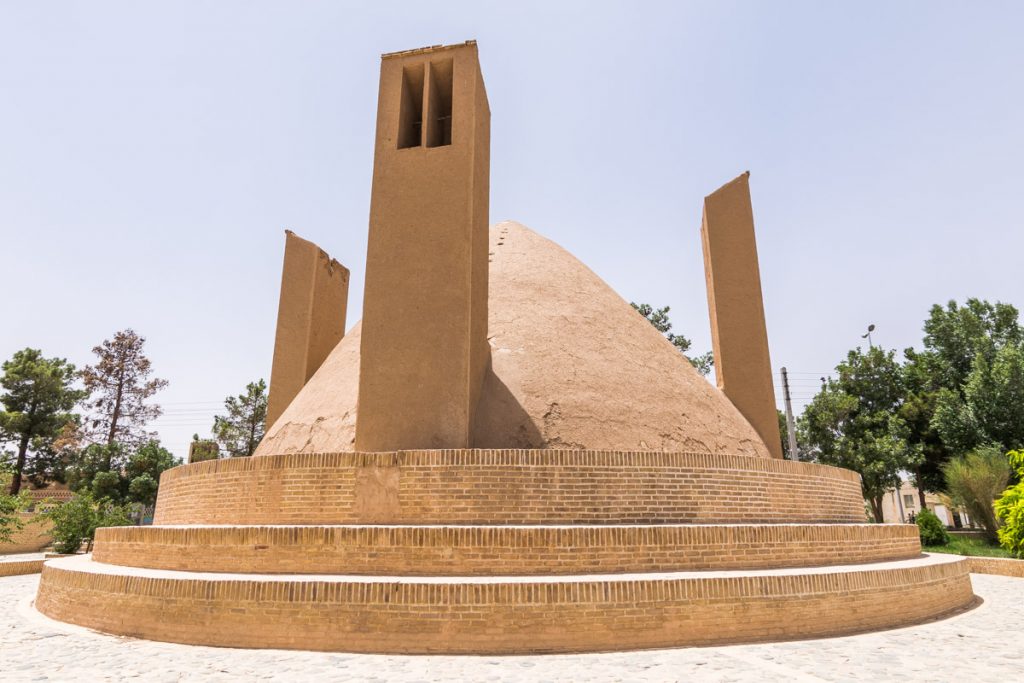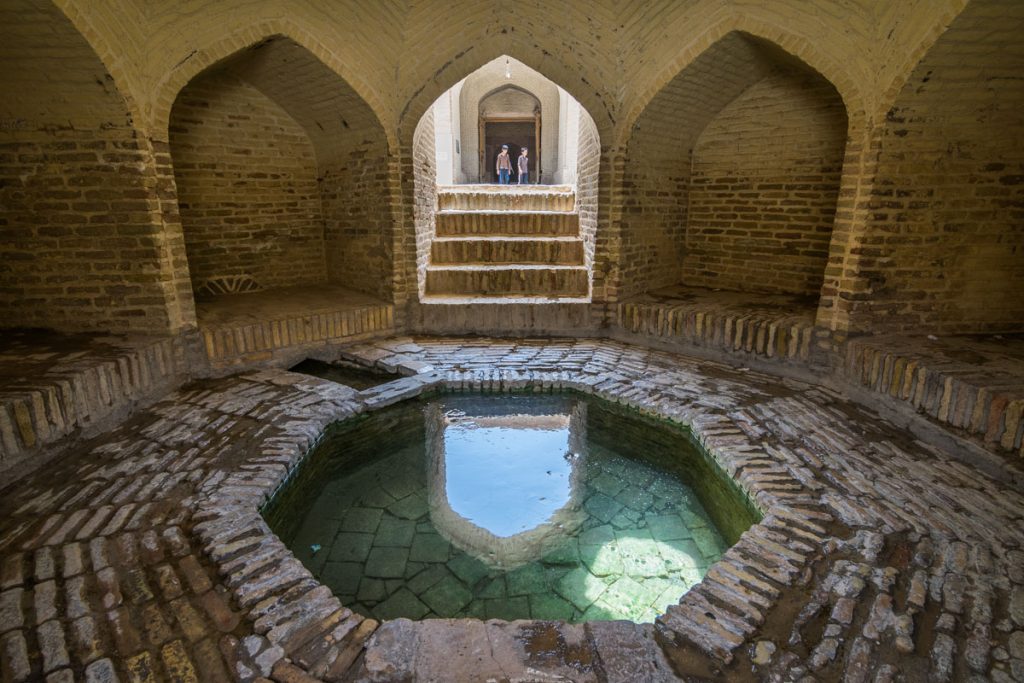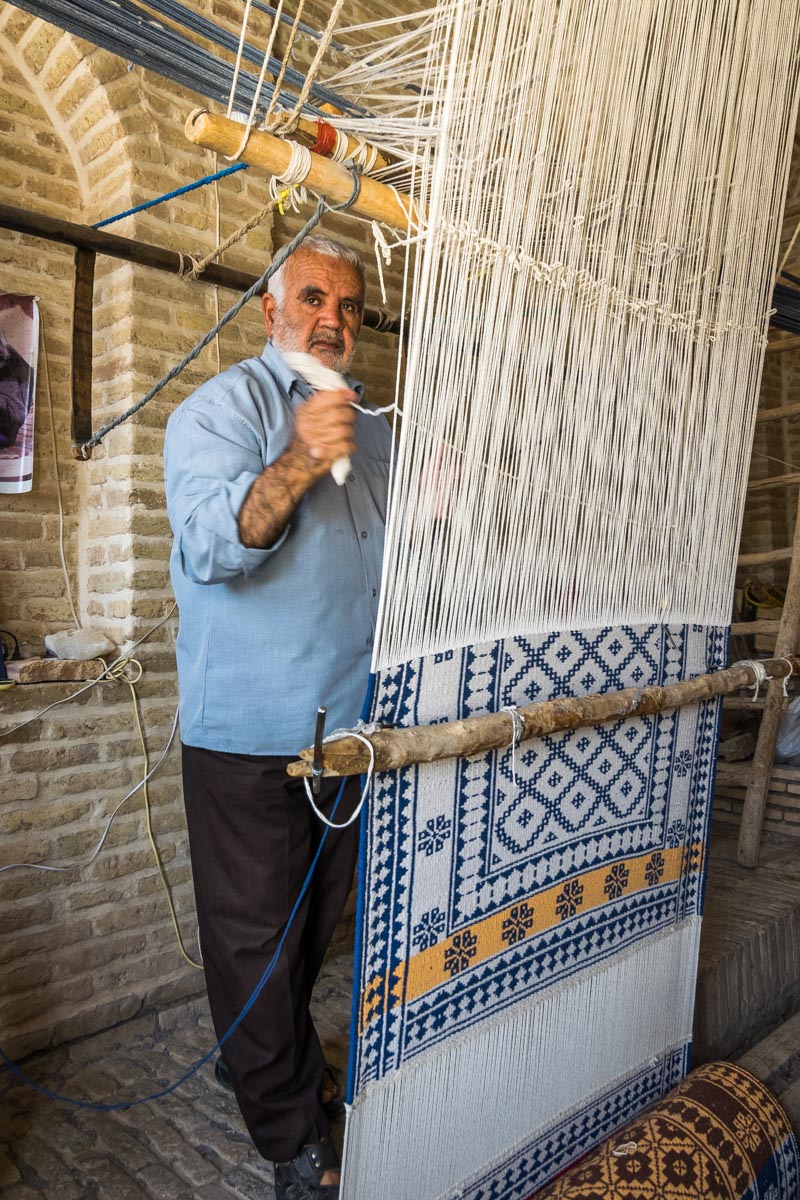 Kharanaq, Chak Chak, and Meybod were all worth the visit, although my favorite one was Kharanaq, with its total lack of crowds, and freedom to explore.