Tommy, a traveler I had met in Shiraz, was also in Kashan at the same time as me. We teamed up, and hired Abos (the honest taxi driver I met when I arrived at Kashan) to take us on a day trip to Abyaneh and Fin Garden.
The road to Abyaneh goes by a nuclear power plant. There were signs everywhere warning us not to take any pictures. The plant is heavily guarded by the military. There were anti-aircraft guns scattered around the surrounding areas.
Abyaneh is one of the oldest towns in Iran, a country with such a long history. It was quiet and peaceful as we saw very few tourists there. The local population is only around 300, and speak their own distinct dialect.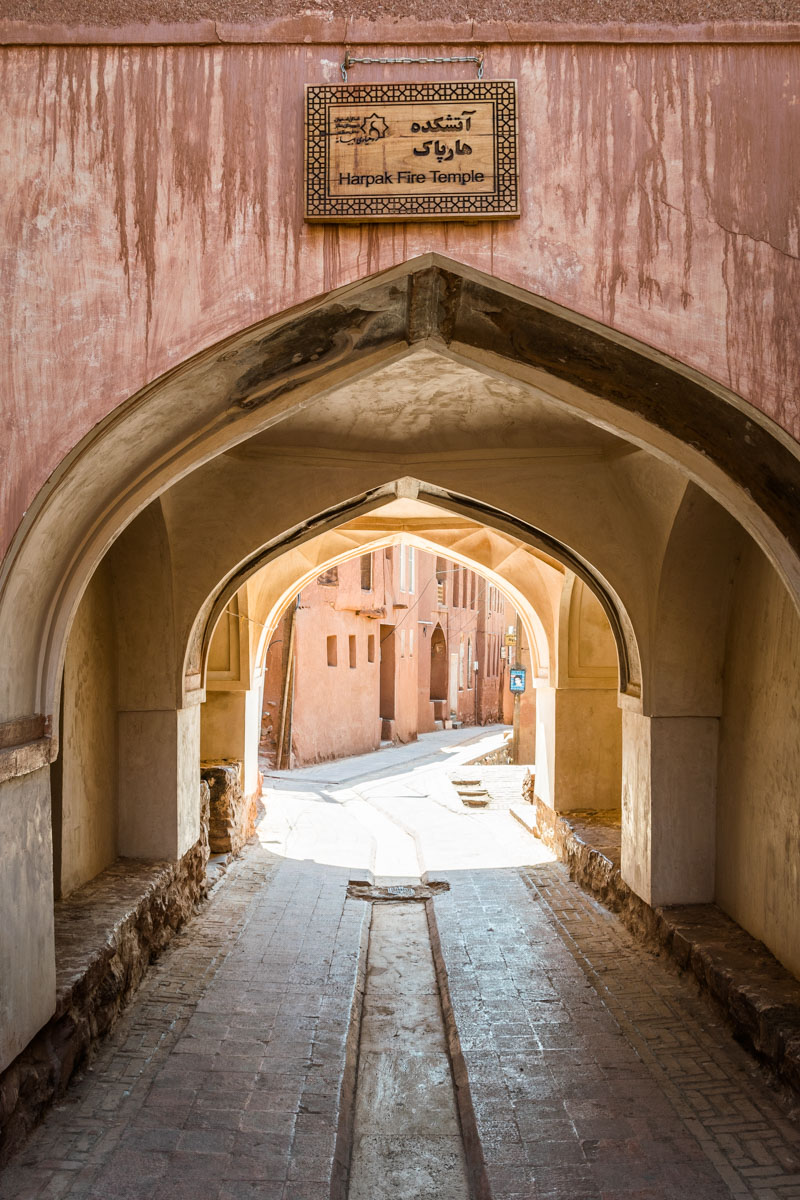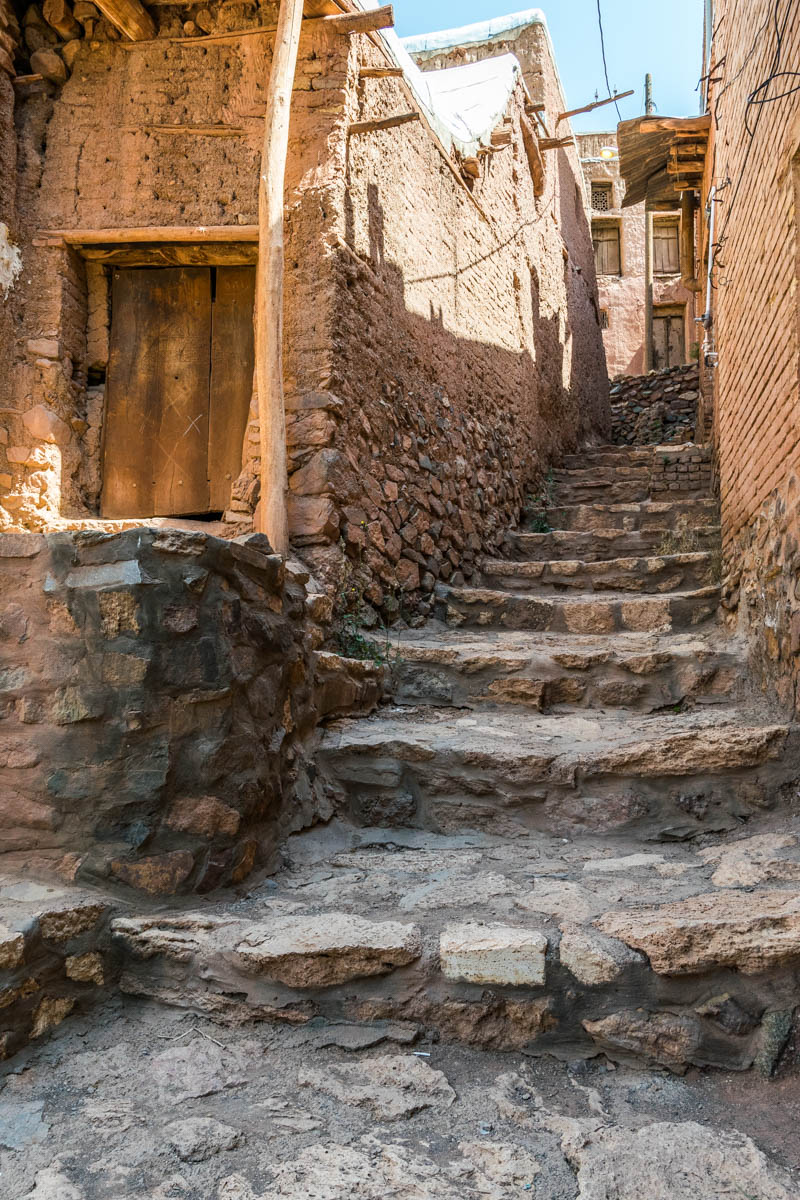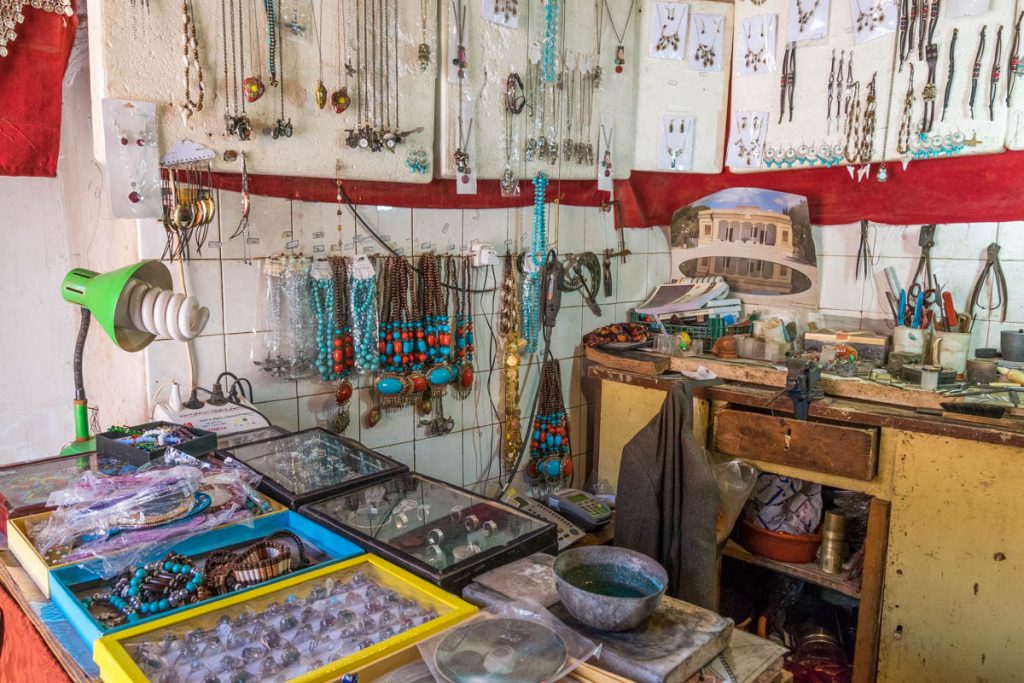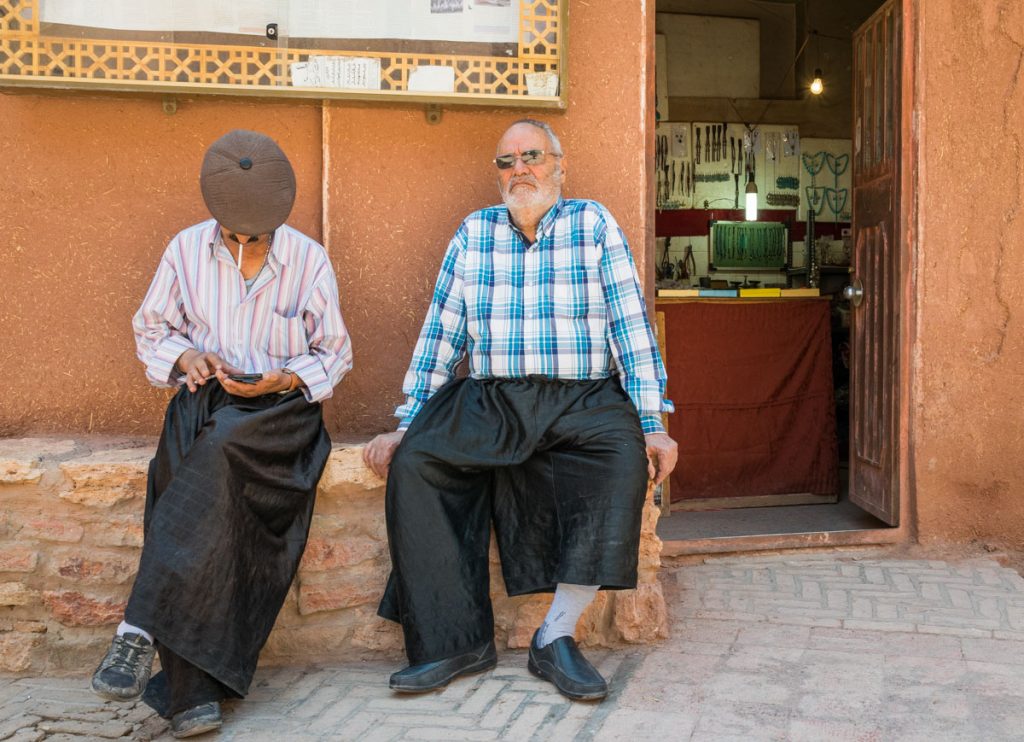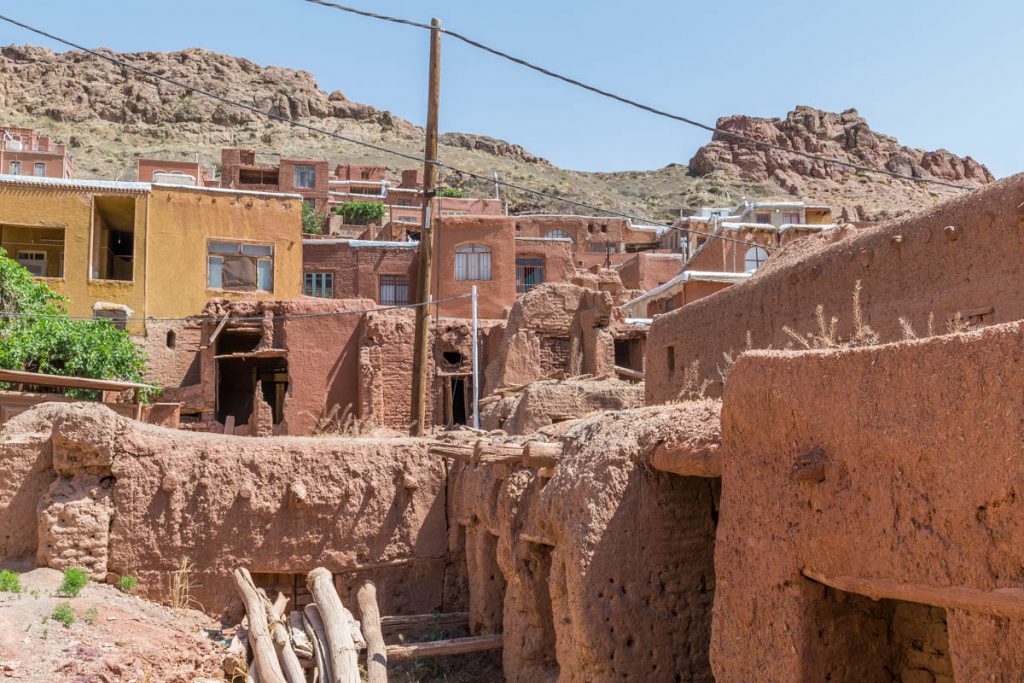 I found interesting the old handles on many of the doors. The two handles on each door were made differently in order to make different sounds when knocked against the door. Men would use the heavier sounding one (right one in the picture below) so that people inside the house would know to send a man to open the door. Conversely, a woman would open the door for female guests when they heard a knock from the other handle (left one in the picture below).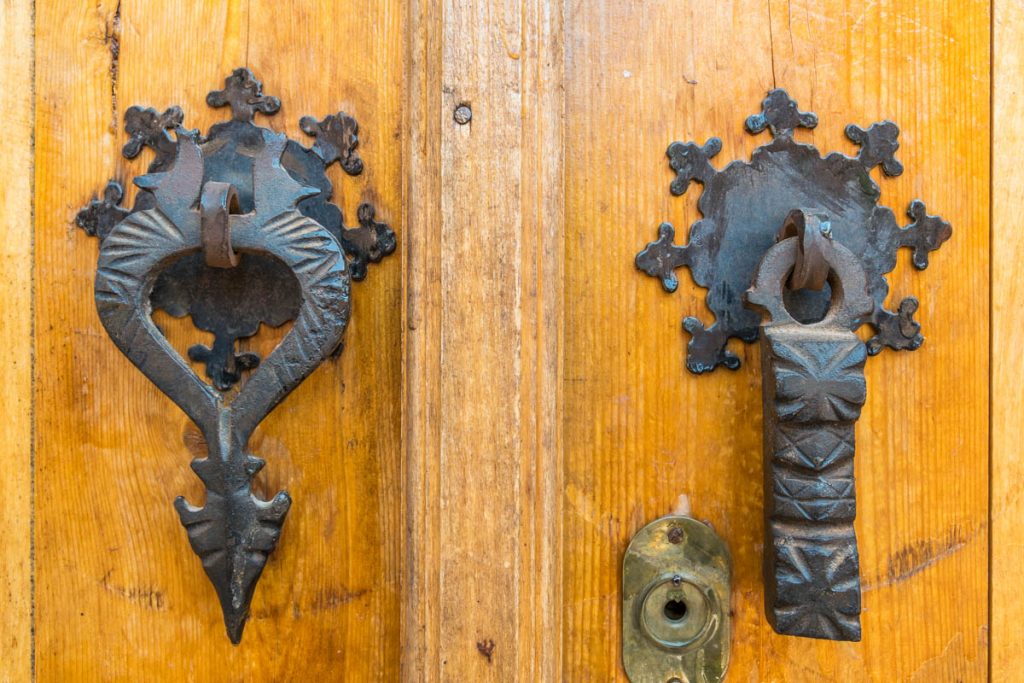 On the way back to Kashan we stopped at Fin Garden, a beautiful place with lots of water pools and canals in a very dry desert area. Built over 400 years ago, it is now listed as a UNESCO World Heritage Site.