Walking around Isfahan for the first time, I quickly realized how different it was from other cities I had visited in Iran. Trees line the streets, and there was in general a more chilled out vibe. It was hot during the day (like all the other cities in this time of the year: June), but it would cool down just before sunset, making it very pleasant to walk around at night.
I ended up staying for four days, but only doing a little bit of sightseeing on each day. Everywhere I went, people were extremely friendly towards me, asking me where I was from, and saying "Welcome to Iran!". More so than the already very friendly people in the other cities I visited. Sometimes they would walk and chat with me for a few blocks. It was in Isfahan where I realized that after two weeks in Iran, seeing fully covered women had stopped being a novelty and seemed normal to me.
I also found the lack of food choices in town strange. I know it was Ramadan and that I should not expect to find places for lunch (I skipped lunch everyday anyway), but even at night I found very limited choices. There's also a total lack of street food in Iran. It was mostly restaurants serving huge portions of food. Again, I don't know if this was due to Ramadan or not, but it got me thinking about how different the food cultures are around the world. In cities like Bangkok, you couldn't walk 20 meters without seeing a restaurant or a stall selling street food.
My favorite site was the spectacular Bazaar of Isfahan, the best one I had visited in the country. This huge bazaar has many alleyways and doors, leading you to caravanserais and other gorgeous buildings. I liked it so much that I visited on three different occasions. The one negative about bazaars in Iran though is that 80-90% of stores sell cheap mass-produced stuff from China. But that is what most locals buy and can afford. You have to look a bit hard to find locally produced stuff. Despite that, I loved the atmosphere of the whole place.
There was a local man who approached me and wanted to show me his carpet store. He acted friendly and insisted that he was not trying to sell me anything. Once at his store (which was nice) and after chatting for a bit, he said to me "See? I wasn't trying to sell you anything. By the way, do you want to buy some carpets?". The truth was that I wanted to, but being a backpacker meant that I didn't have space to carry carpets in my bag.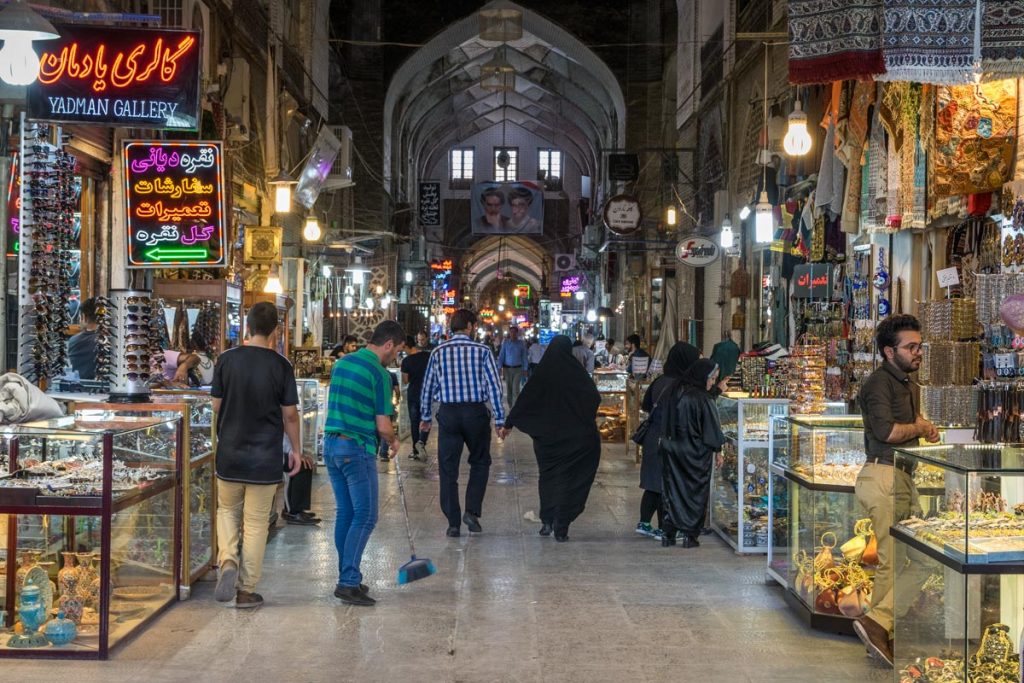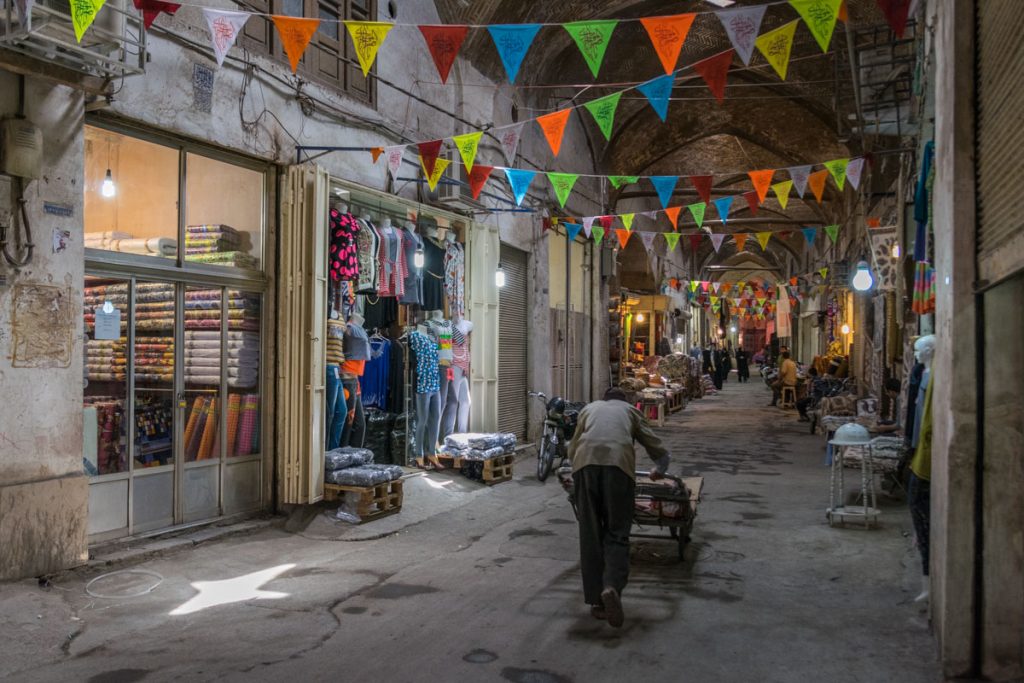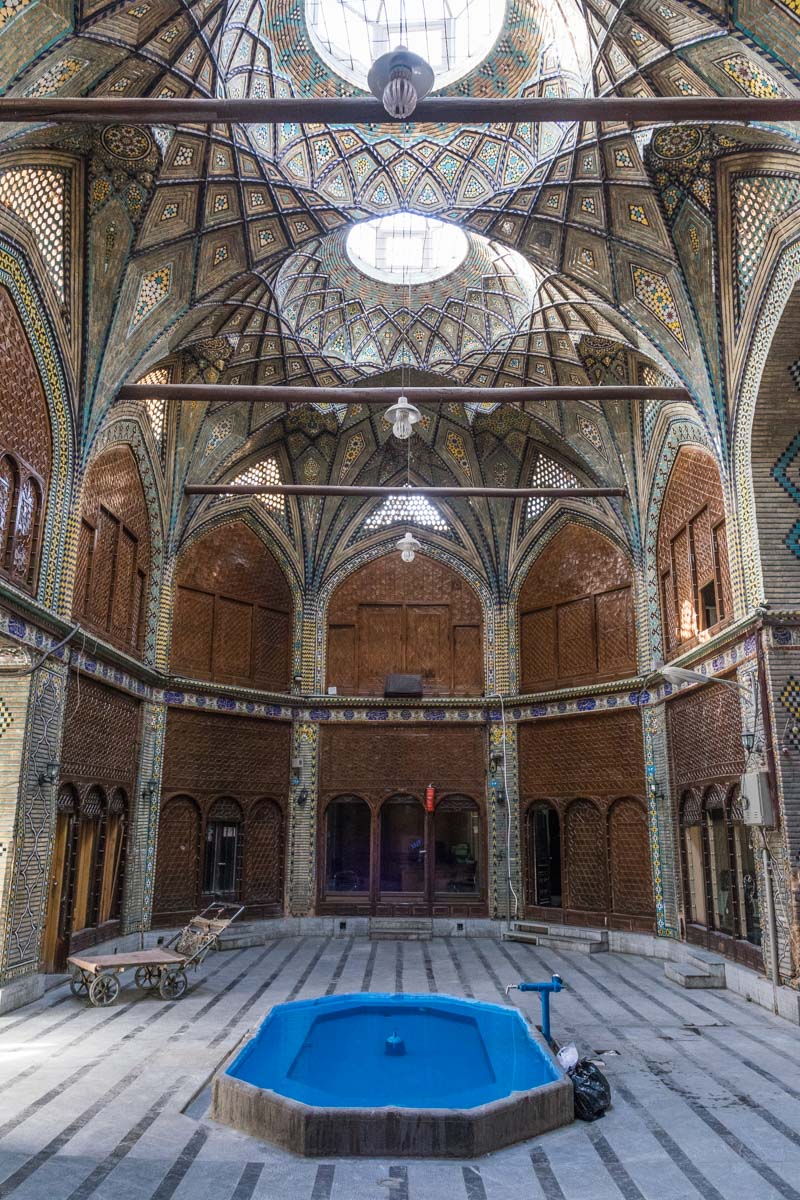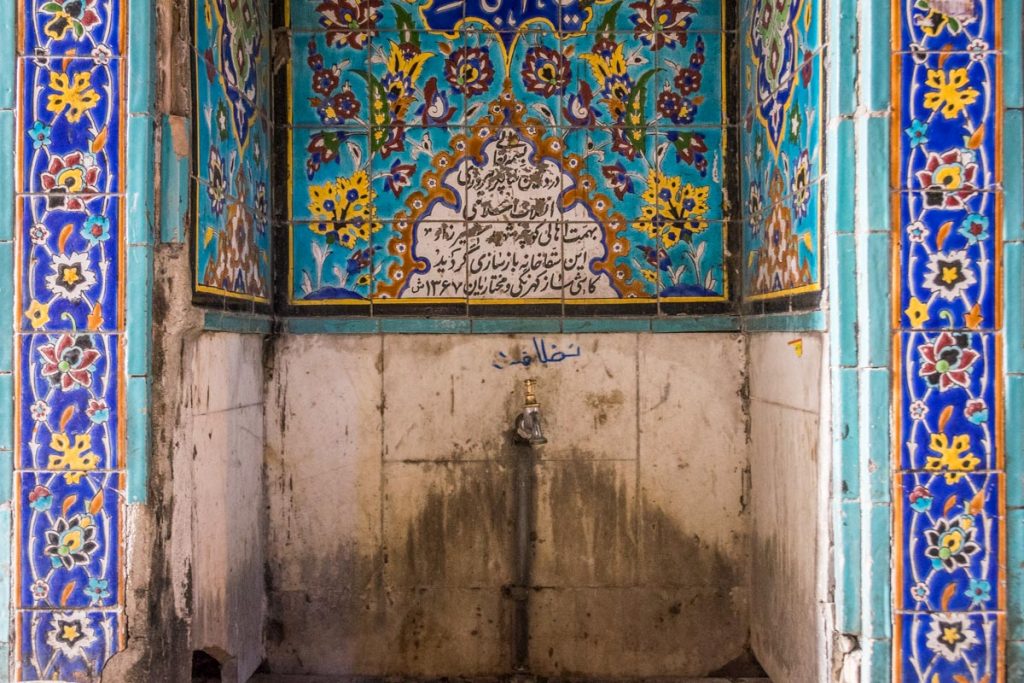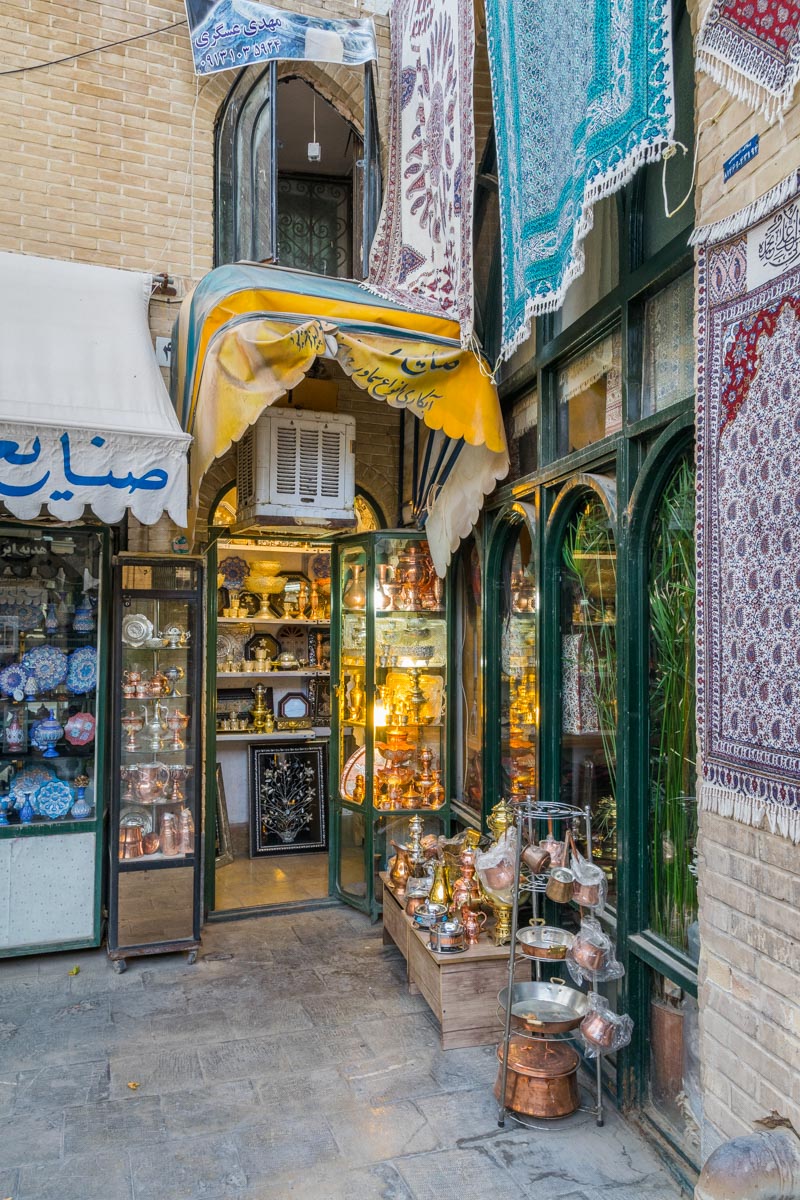 Another favorite of mine was the Isfahan Central Mosque. I had found that most mosques in Iran were all pretty similar and, after almost three weeks in the country, their novelty had worn off. But this mosque was different and beautiful in many ways. They had very strange visiting hours for tourists: 9am-12pm, and 3-4pm. I got there a little bit before 3pm and, while waiting for the ticket office to open, a man approached me and told me it was OK to go in without paying. He walked with me and started to show me around the place, telling me the history of things and some other bits of info. I had encountered situations like this before in other countries. Usually I'd be suspect of their intentions as they usually want money at the end. But being in Iran and knowing how friendly people are, I let him show me around. He even got the guards to open some of the places that were locked.
There were many people who were fasting and napping, taking advantage of the cool temperature inside the mosque.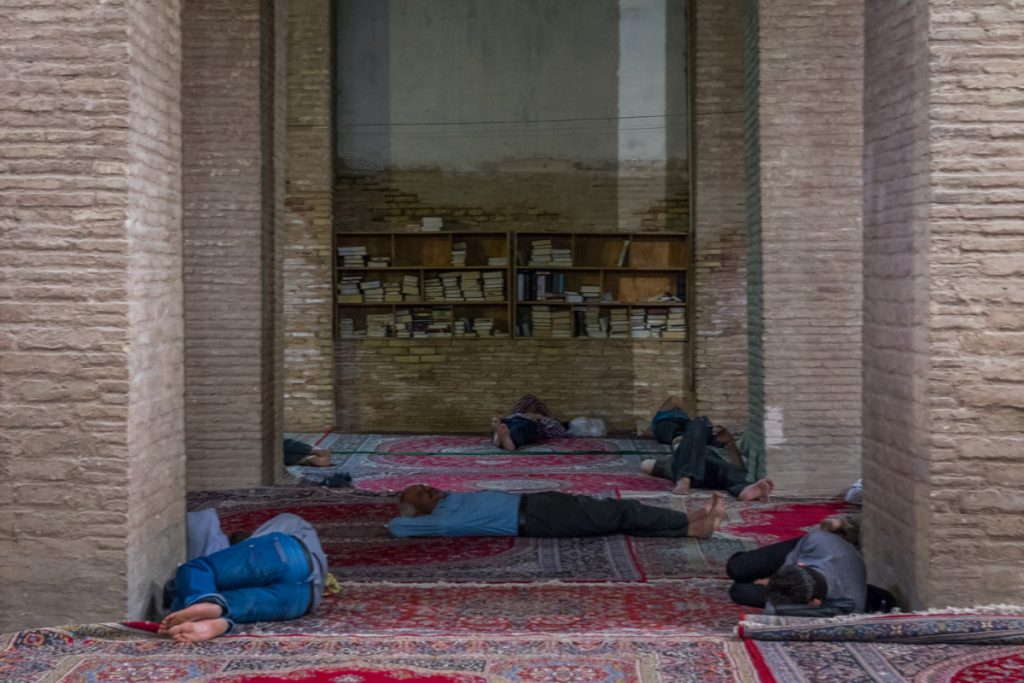 Eventually someone from the ticket office came and told me that I needed to buy a ticket. It was 200,000 rials or about 6 USD, which I gladly paid. Everywhere in Iran you have to pay entrance fees. While some places were not worth it (more on this below), but this place certainly was.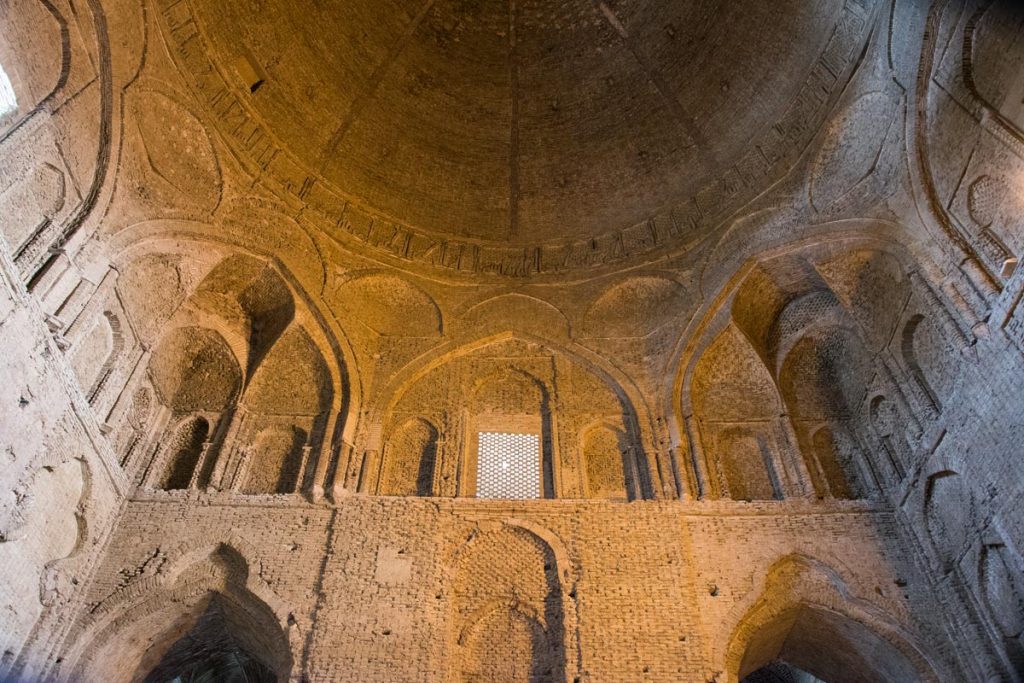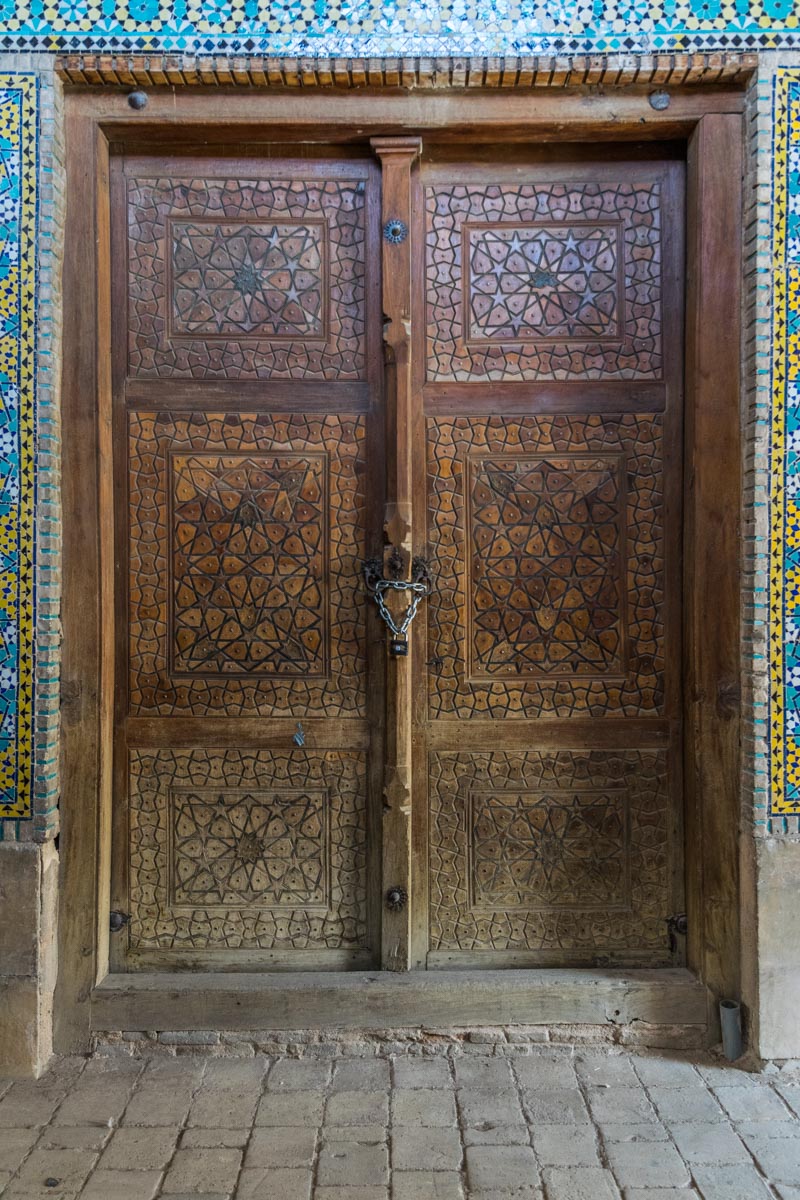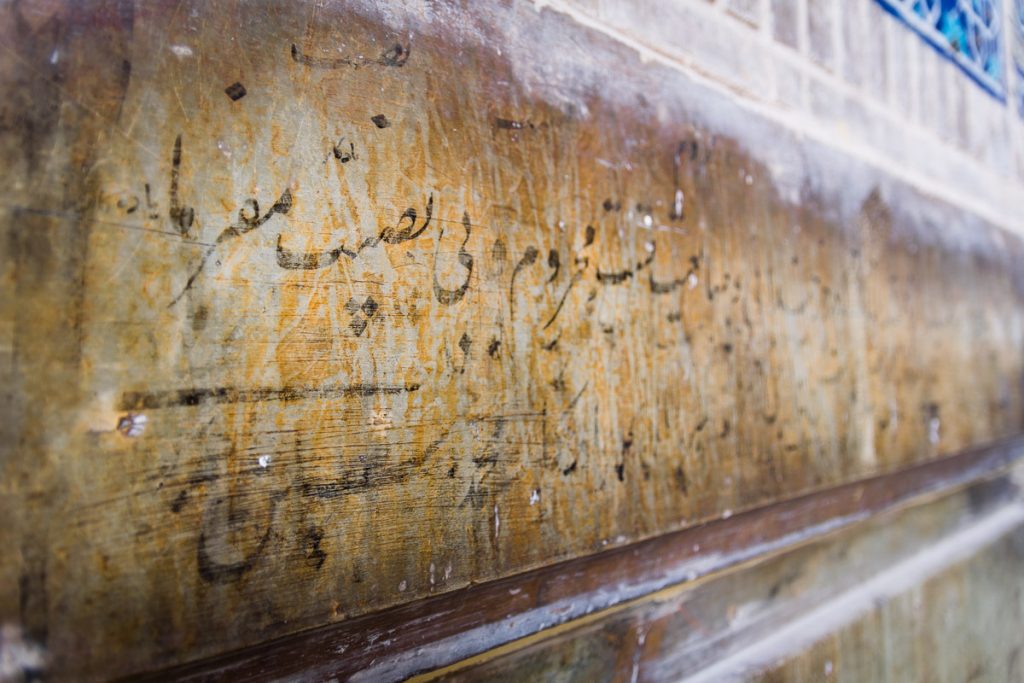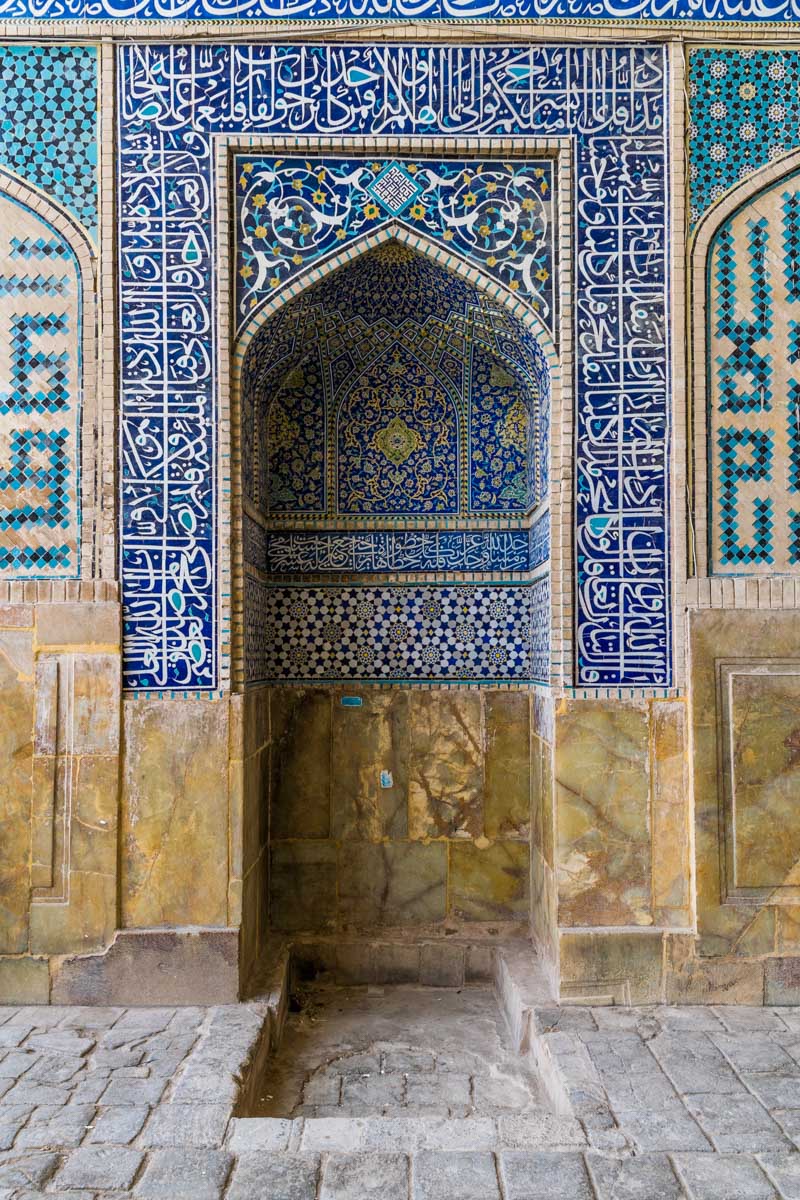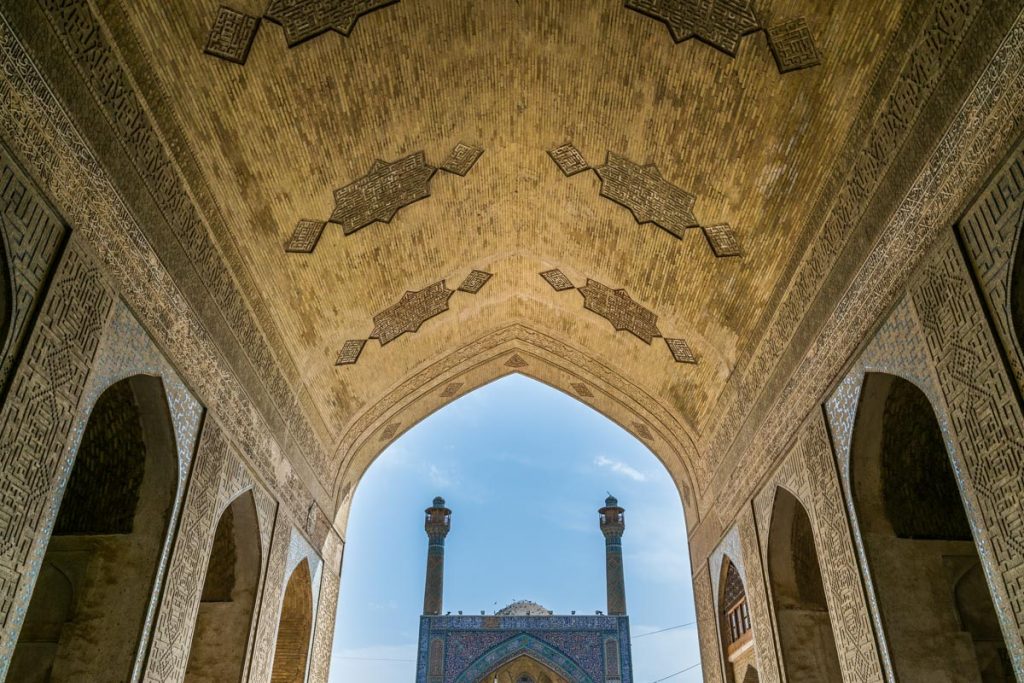 At 4pm we were told to leave. One hour is definitely not enough to appreciate this beautiful place. Once outside, the man told me that his business was over and wanted payment, just as I suspected might happen. I hate these type of situations where they are not being upfront from the beginning. He asked for 300,000 rials and I told him that first, I didn't know he wanted money and second, that amount was too much. He then said 200,000, but also said that it was OK if I didn't want to pay. We settled for 150,000 which I thought was fair. For an hour's worth of light work, he could buy himself a nice dinner. But incidents like these always leave me with a slight sour taste in my mouth. It makes me sometimes hesitant to interact with locals because I never know if they have ulterior motives. Thankfully, this was a rare occurrence in Iran.
Another place I enjoyed was Naqsh-e Jahan Square. It's one of the biggest squares in the world, and it really comes alive during sunset, when families picnic on the grass. It's particularly colorful during Ramadan, when they break their fast at around 8:30pm. It's a very lively place with families, couples, and kids playing football and volleyball.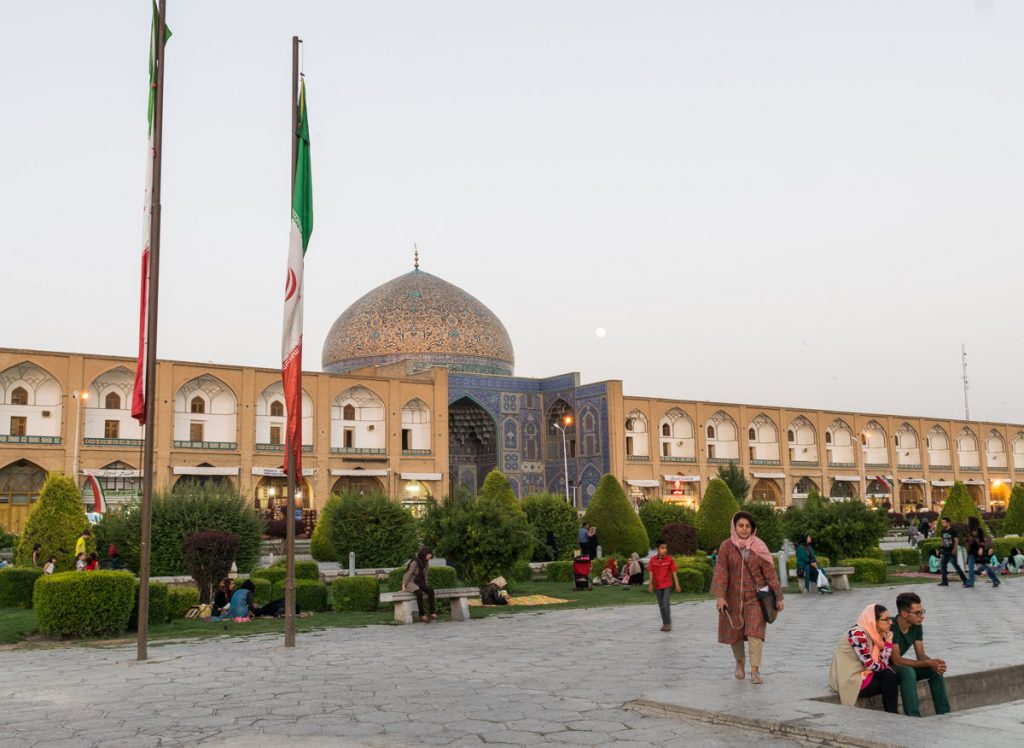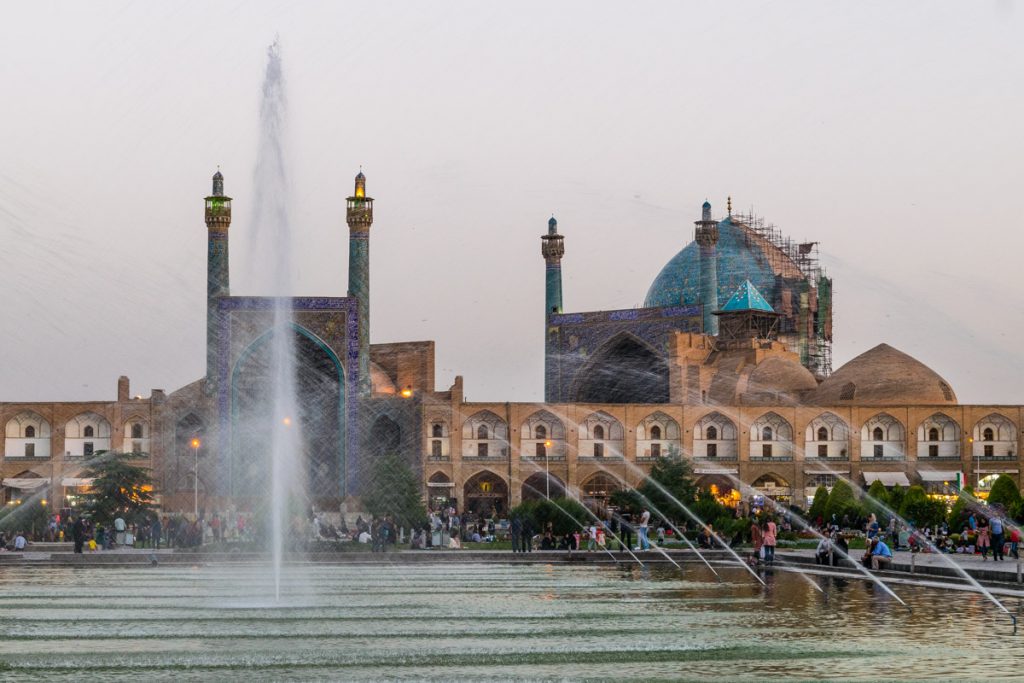 One afternoon I made the walk to Zayandeh River, and crossed a few of its famous bridges. The river was completely dry, and I was told it was due to a nearby dam which was holding all the water.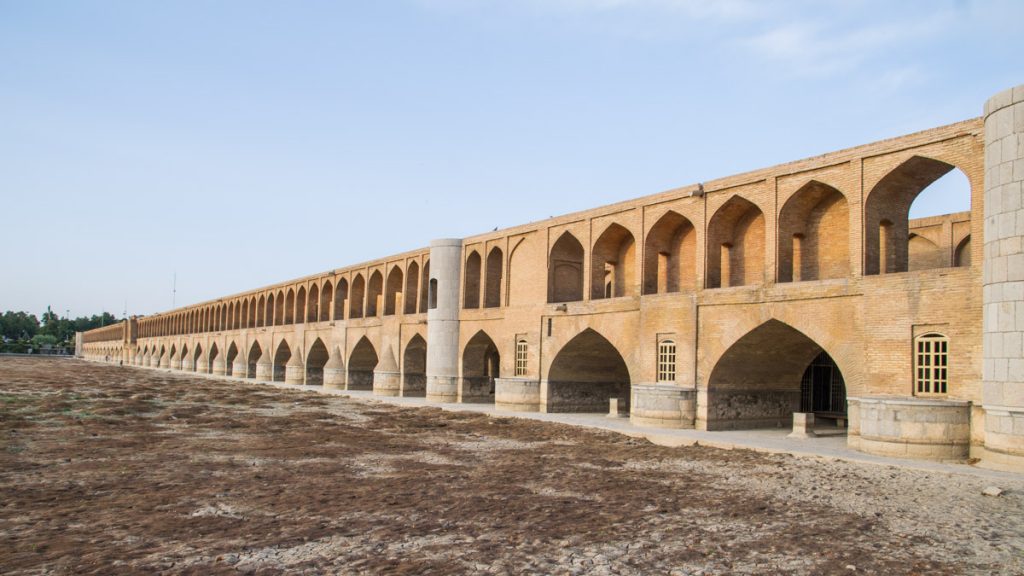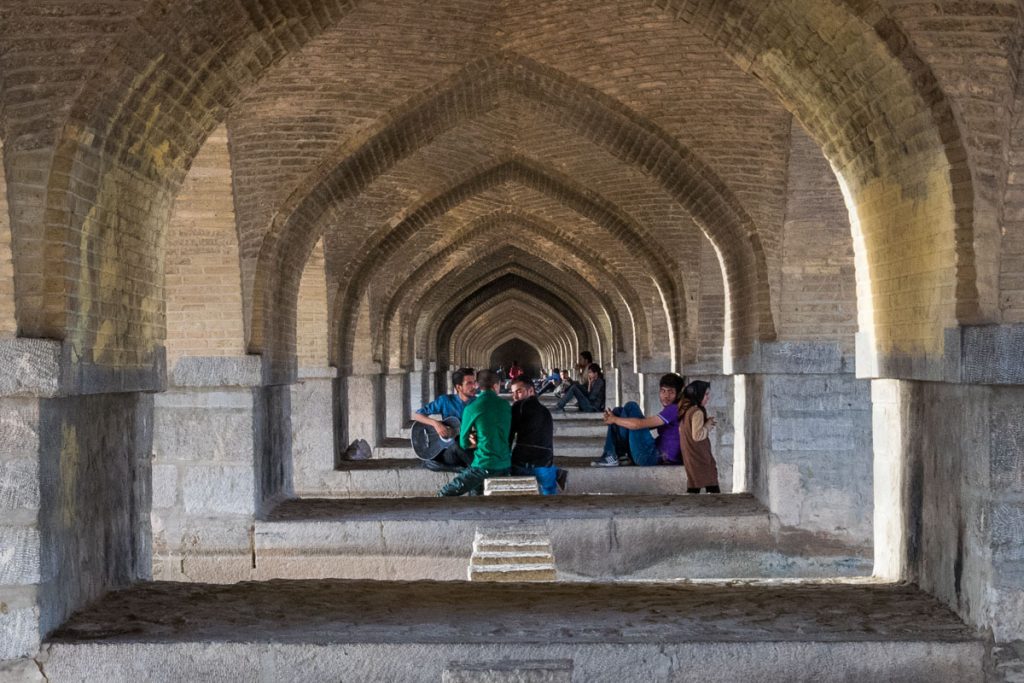 South of the river is the Armenian Quarter, which surprisingly had a few fancy clothing stores and cafes. The women also dressed a bit more liberally since it is more of a Christian neighborhood.
I also visited Chehelsotoon Palace. Since we were in summer, I assumed they opened until 6:30pm (according to the Lonely Planet guidebook). I arrived there at 3:30pm without knowing that they closed at 4pm. Kinda crappy that they still sold me a ticket (200,000 rials) that close to closing. Since they start kicking people out at 3:50pm, I only had twenty minutes.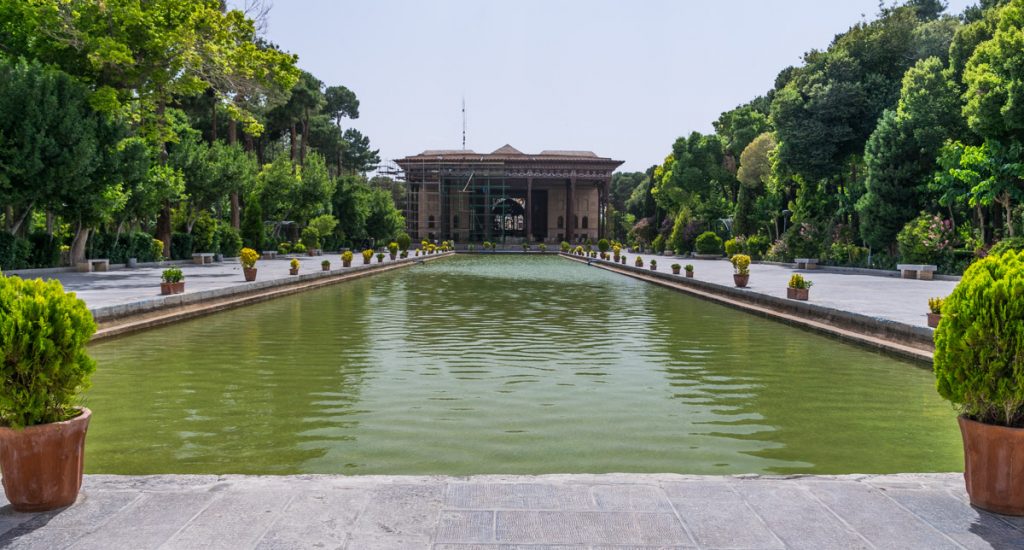 The inside of the palace is impressive, and the paintings inside were beautiful, but I got kicked out after 5 minutes because they were closing. I didn't even find out where the museum was, or had any time to walk around the famous gardens.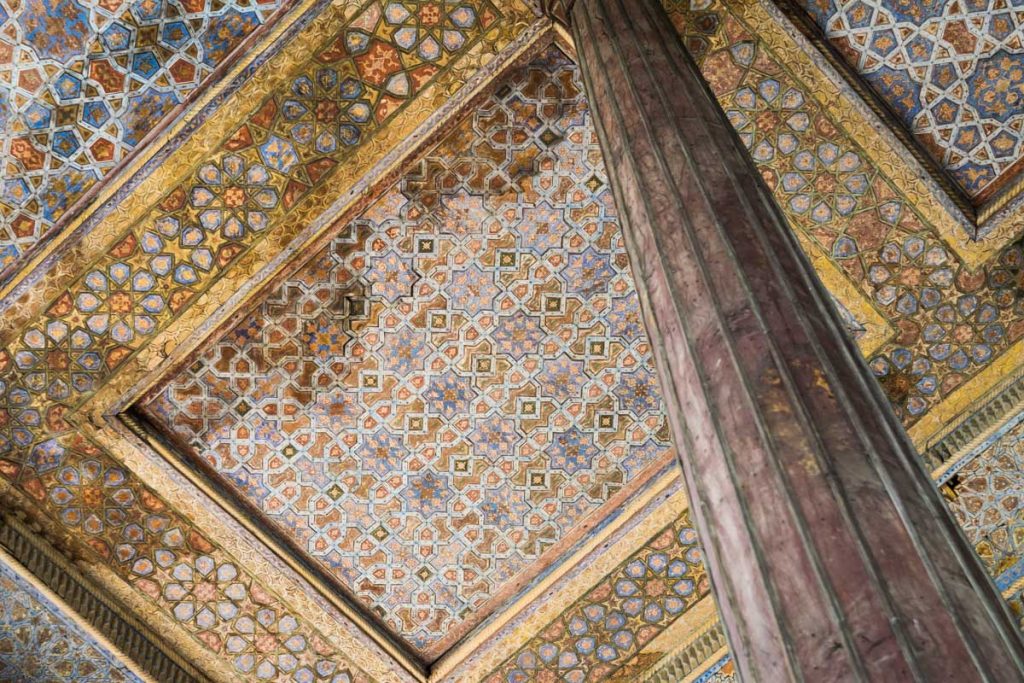 On the morning before I left for Kashan I visited the Shah Mosque. It's a pretty building and has some unique features, but they were doing major restoration work so scaffolding was everywhere. Also, after paying 200,000 rials to get in, I was offered to rent an audio guide for another 150,000, which I declined. She said there were no English signs inside. Well, maybe they should use some of the money they collect from tourists to put up some English signs. Once inside, I was also offered to buy Persian tiles. I always had a problem with paying to visit places of worship, and I especially have problems when they make it a place of business. This was another of those examples of paid sites in Iran that I thought was not worth it.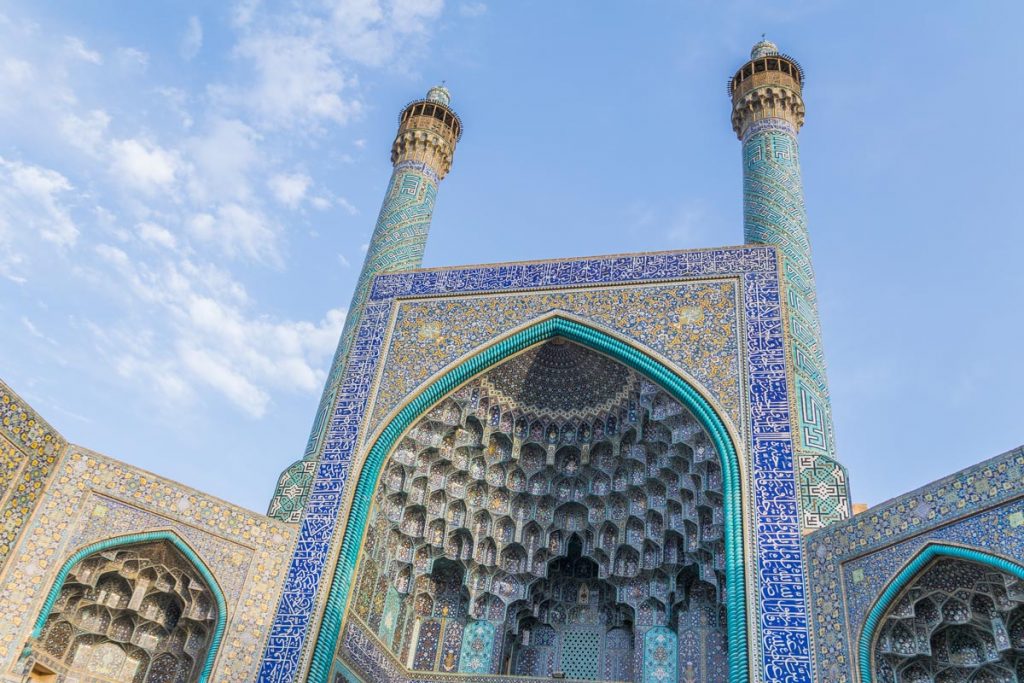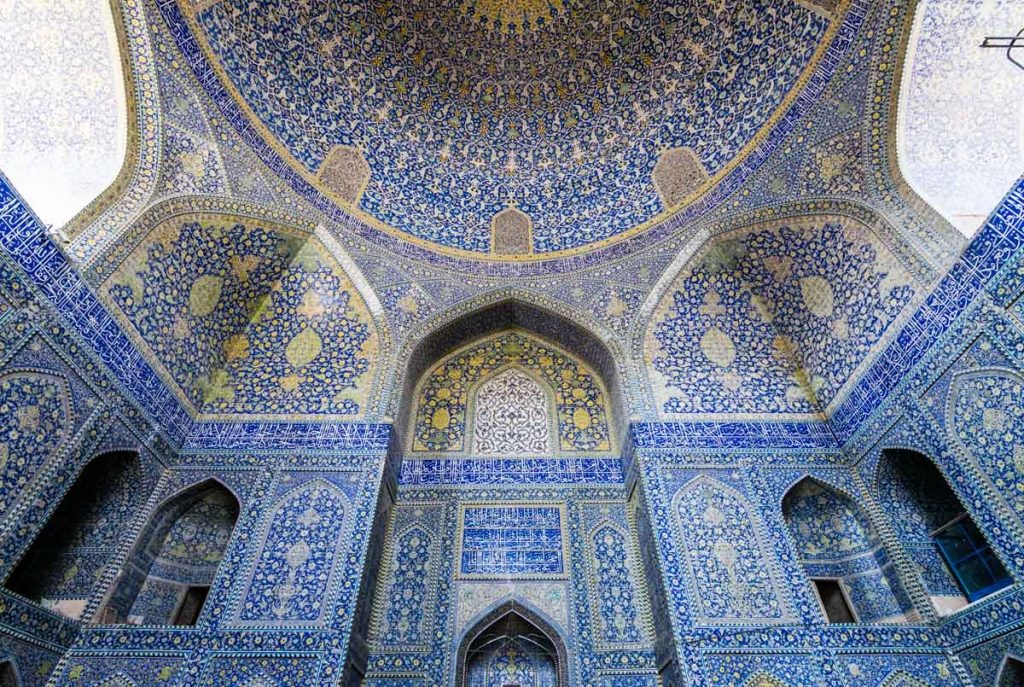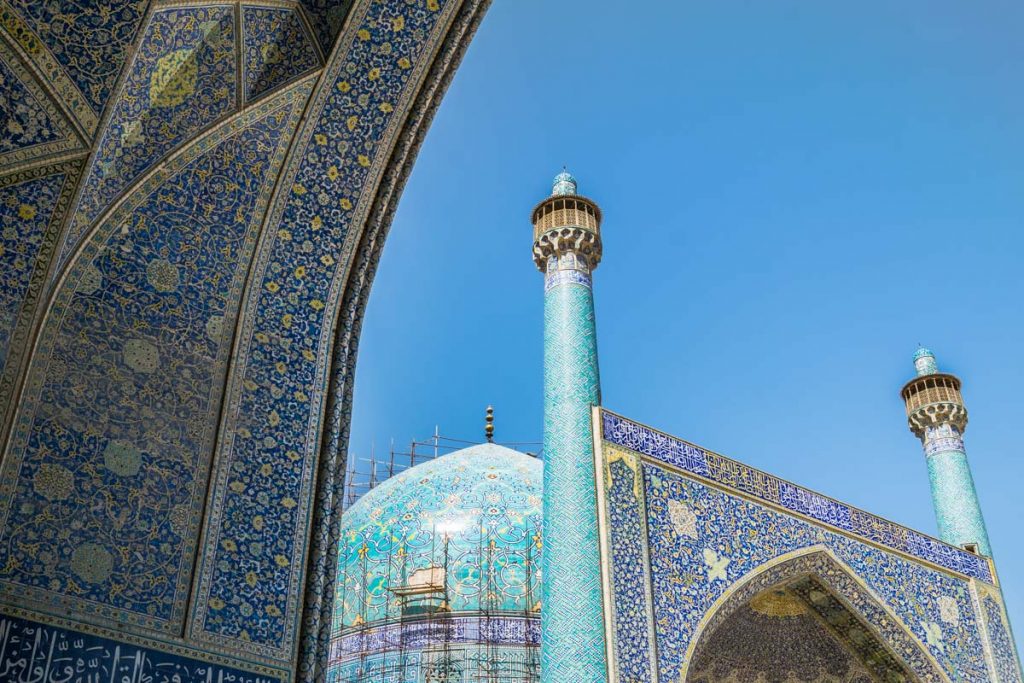 Despite a few negatives, I really enjoyed my time in Isfahan. Its pleasant temperature and great vibe makes it my favorite city in Iran.