After spending a few days doing nothing in Salvador, I started to realize that I still have so many other countries to visit with about four months left in South America. Because of this, I decided to skip all the coastal towns north of Salvador like Recife and Natal, and take a 20-hour bus ride to Fortaleza. Little did I know that I would find a perfect place to spend even more time relaxing and doing nothing.
I only stayed one night in Fortaleza where I did almost no sightseeing at all. I got a private room and spent the whole day dealing with logistics, editing pictures, and cutting my hair.
My real destination was the beach town of Jericoacoara, about 7 hours away. The bus took me to the town of Jijoca, where we were transferred to a big 4×4 truck for the one hour or so of dirt and sand roads before arriving at "Jeri".
I, along with most other people I encountered there, was attracted to iconic pictures of hammocks hanging over the water. My first reaction to Jeri was that it was more touristy than I expected. I imagined a hippie town but instead I found a few small high-end resorts, along with some classy stores and restaurants. It's still not as bad as Morro de Sao Paulo. Despite it's appearances, it is still a pretty quiet and relaxing place. I checked into Villa Chic Hostel and headed to the beach. I was disappointed that I didn't find the famous hammocks. I thought they had removed them.
Back at the hostel, I was alone in my 4-bed dorm room. While the facilities were great, it was more of a pousada than hostel, and no other solo traveler would arrive in the two days I stayed there. Looking to meet people, I switched to Tirol Hostel after two nights. While the facilities were not as great as in Villa Chic, it was in Tirol where I met a great group of people, and similar to what happened in Ilha Grande, we would spend the next few days together having a great time.
My typical day would be to wake up barely in time for breakfast (before 9:30am), then lay on the hostel hammock for a hours into the afternoon. I'd buy some snacks for lunch and then lay some more on the hammock before heading to the beach to catch the sunset or do some sandboarding. It was then back to the hostel for some beers. Most nights we would cook something together before going out later in the evening.
One afternoon I decided to walk to Pedra Furada, a rock shaped like an arch by the ocean. As I was hiking the 2.5 km or so to get there, I don't know what made me think that I'd be able to take the perfect sunset picture of it. I soon found out that I was not the only one with that idea. What I disliked about the situation is that pretty everybody else felt the need to include themselves in the picture, and because of that, nobody got one without a ton of other people in it, or even with the whole rock in it. If everybody would just have backed up a little bit, they could still get themselves in the picture, along with the whole rock and the sun behind it.

I would find out later on that the famous hammocks were not on the ocean but instead on some of the desert lagoons outside of town. One day I took a buggy tour with a Brazilian girl called Wanessa, who I had met at the hostel. The said lagoon was called Lagoa do Paraiso, and it was just as nice as in the pictures I had previously seen. The tour also showed us some of the other landmarks around Jeri.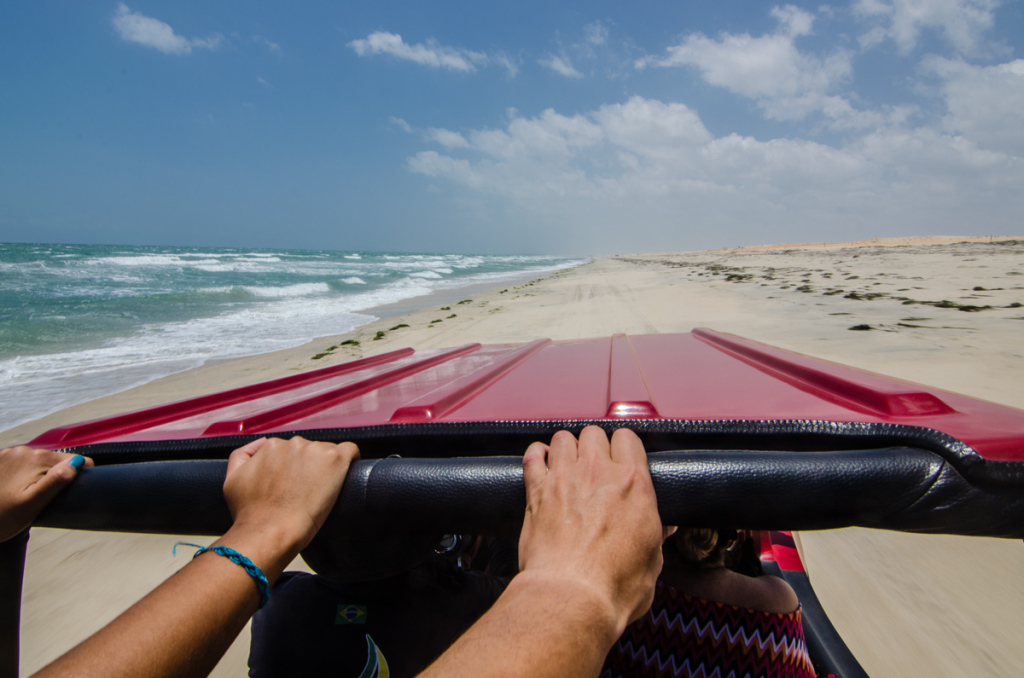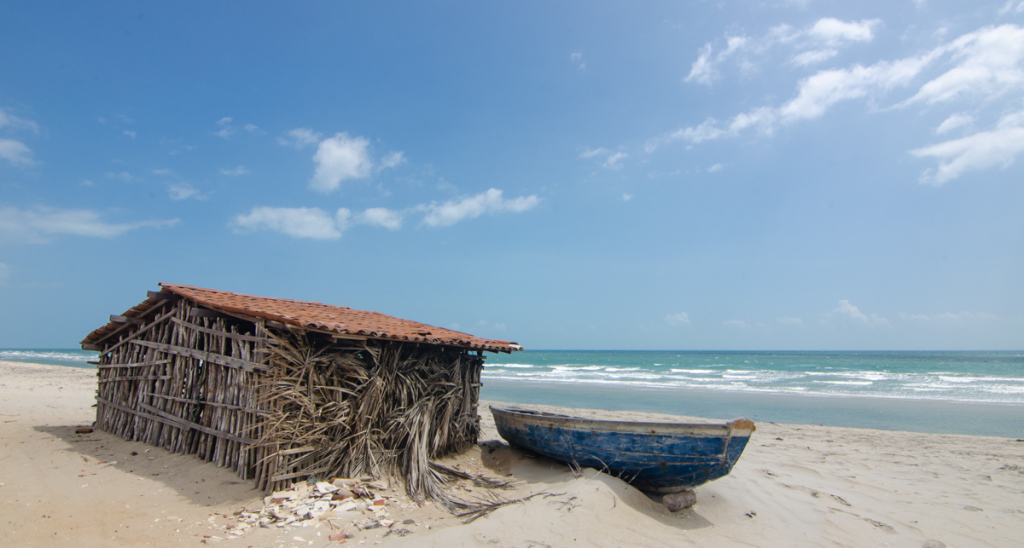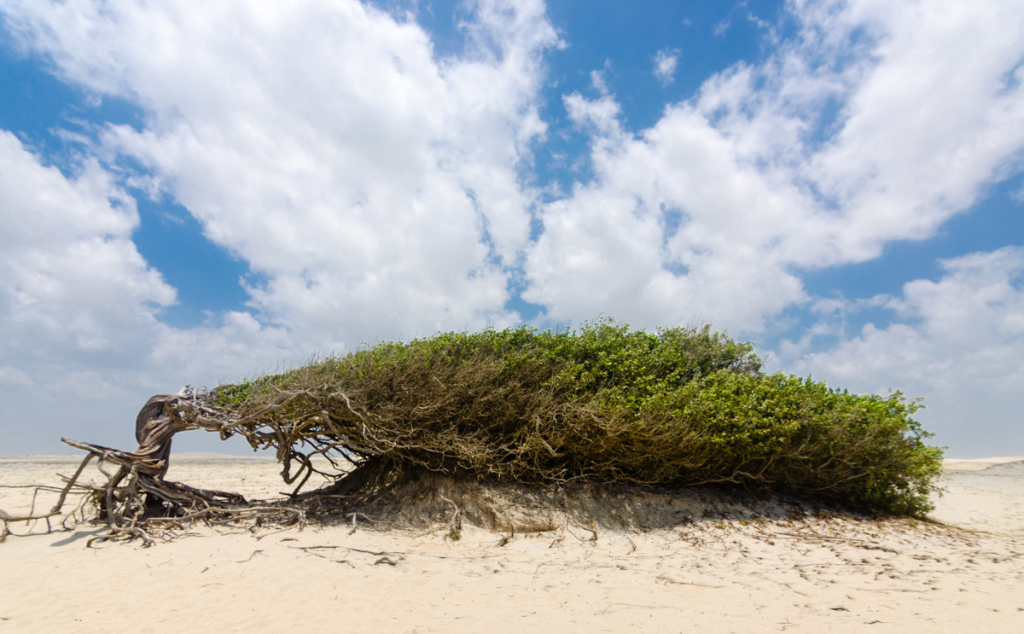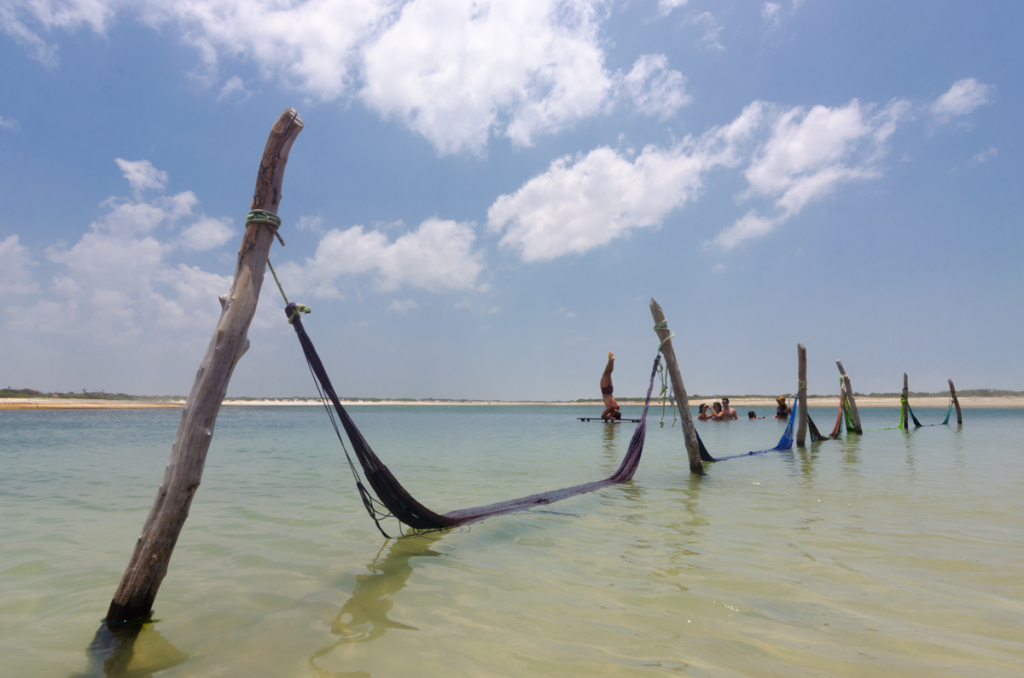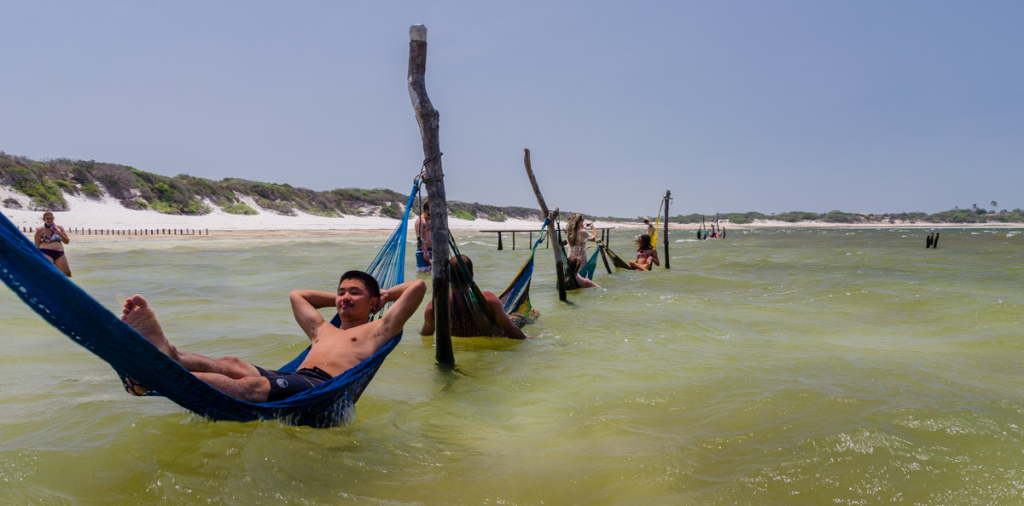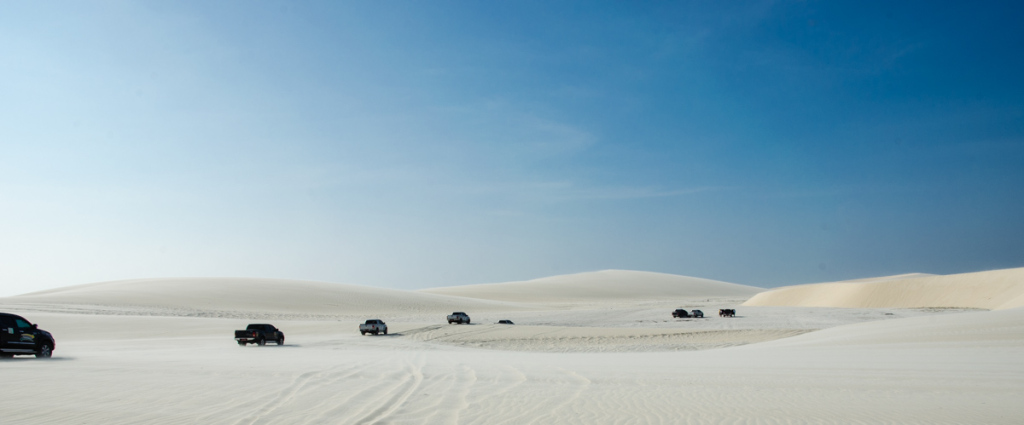 Another classic activity in Jeri is to watch the sunset from a sand dune next to the ocean. Every day, a hundred people or so would gather there and fight the strong winds to see the sun set into the ocean. Apparently this is one of the few places in Brazil you see experience this as most other ocean beaches face the east. Speaking of winds, they are almost constant in Jeri. It's both its blessing and curse, because they make the temperatures very pleasant, but also make it harder to enjoy anything without sand getting into your eyes.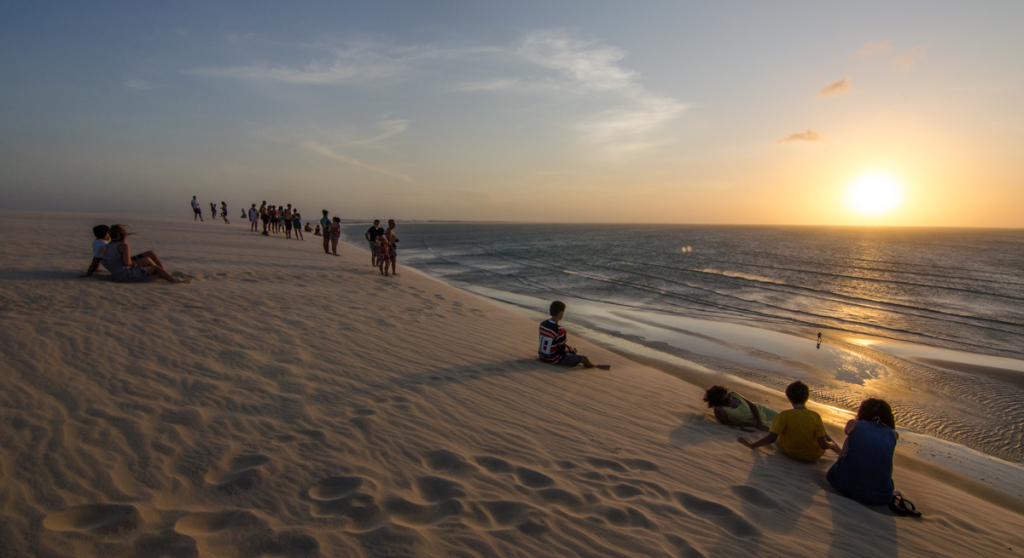 I ended staying in Jeri for 10 days before I finally booked a flight from Fortaleza to Manaus. It sounds crazy but despite having another 3 1/2 months in South America, I feel like I'm on a sort of time crunch as I still have Venezuela, Colombia, Ecuador and Patagonia (Chile/Argentina) to visit.