As described in my previous post, the journey began right after Argentina's semifinal win against the Netherlands on Wednesday. I spent all night looking for tickets and flights. I would wake up in the middle of the night and go to the FIFA website and see if a miracle could occur and they would suddenly release unsold tickets to the final. I barely got any sleep. On Thursday I went to the Brazilian consulate in Buenos Aires and applied for a visa (required for US Passport holders). Luckily, they told me that it would be ready in 24 hours. The rest of the day was spent again looking for a ticket and a flight to Rio. I got only 4 hours of sleep that night. Not knowing if I would end up going to Rio or not was killing me with anxiety, as if having Argentina in the final wasn't exciting enough, but I had not time to even think about that.
Finally, on Friday night, my friend Gianfranco was able to secure a ticket for me from someone he know in Rio. I was lucky to be able to book a flight to Rio through Sao Paulo for a relatively cheap price (US$600). A direct one-way flight was over US$1,600. I was now leaving in about 12 hours and packed my bags in a hurry.
My flight left at 3pm on Saturday, arriving in Sao Paulo 2 1/2 hours later. I finally had some time to relax and realize the magnitude of what I was about to experience. Having grown up in Argentina, it is the only country I support in international football. My passion for it is the same as any other hardcore Argentinian fan. Outside family, friends, and personal relationships, there's nothing I would want more than seeing Argentina win a World Cup in person. No travel to any city or country, nor any material thing in the world would could come close to it. As I thought about all this during the flight, my eyes got watery more than a few times.
I could feel the World Cup fever as soon I you arrived at the Sao Paolo airport. There were ads and signs everywhere about the event.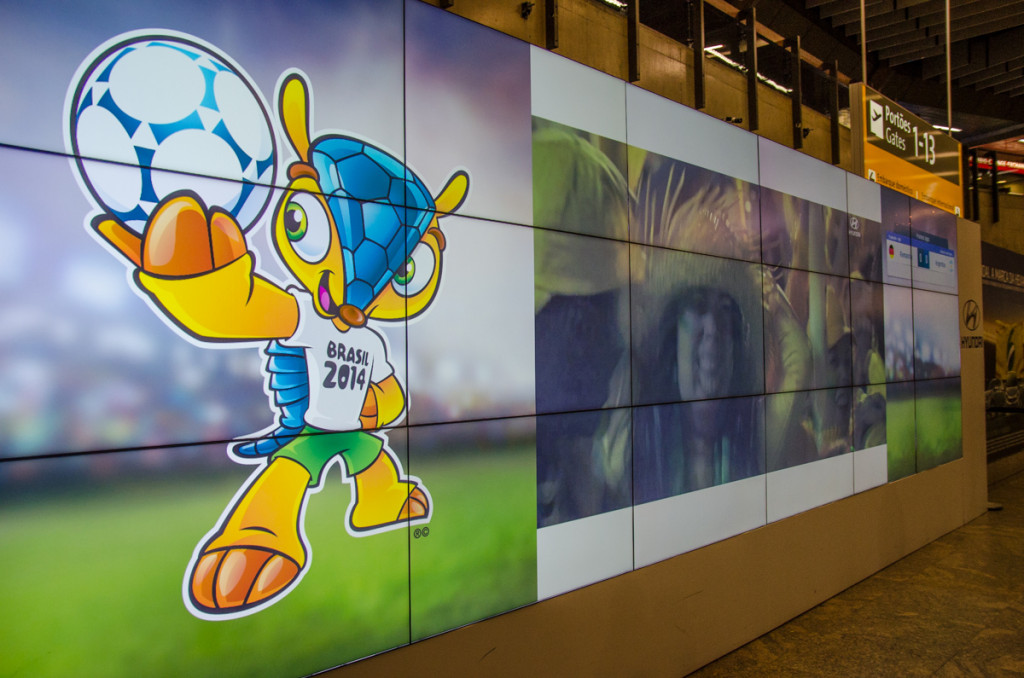 Since the connecting flight to Rio didn't leave until 6am on Sunday, I ended up sleeping at the airport. I managed to get 3 hours of sleep not before waking up in the middle of the night panicking and thinking I had overslept and missed the flight.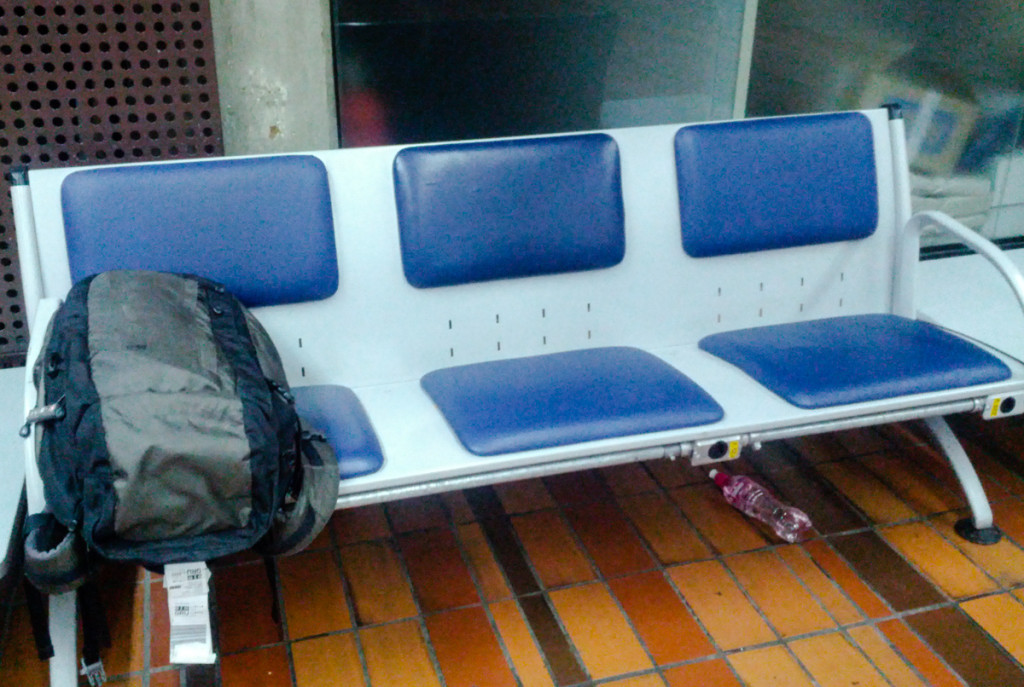 I got to Rio's airport at 7am and right away I tried to call my friend's contact for the ticket. When he didn't answer the phone for the next 3 hours, I feared for the worst. He finally picked up the phone and gave me his address so I could pick up the ticket. He lived in a large apartment building and told me that I would not be able to contact him through the intercom downstairs, but he assured me that I would be able to get a wifi connection and send him an online message when I got there. Well, that wasn't the case and I waited and tried everything in agony for over 1 hour. Again, I feared for the worst. I was finally able to convince the security guard to let me in and go upstairs to knock on this apartment door. Once I got the ticket, I was both happy and skeptical. Until I was inside the stadium past the gates, I could never be 100% that the ticket was legit.
Now it was time to check into my hostel and leave my bags there. I randomly booked a hostel without time to do much research beforehand, but it ended up being only 4 blocks away from the metro that would leave me right outside the Maracana stadium. The metro station was full of fans going to the game.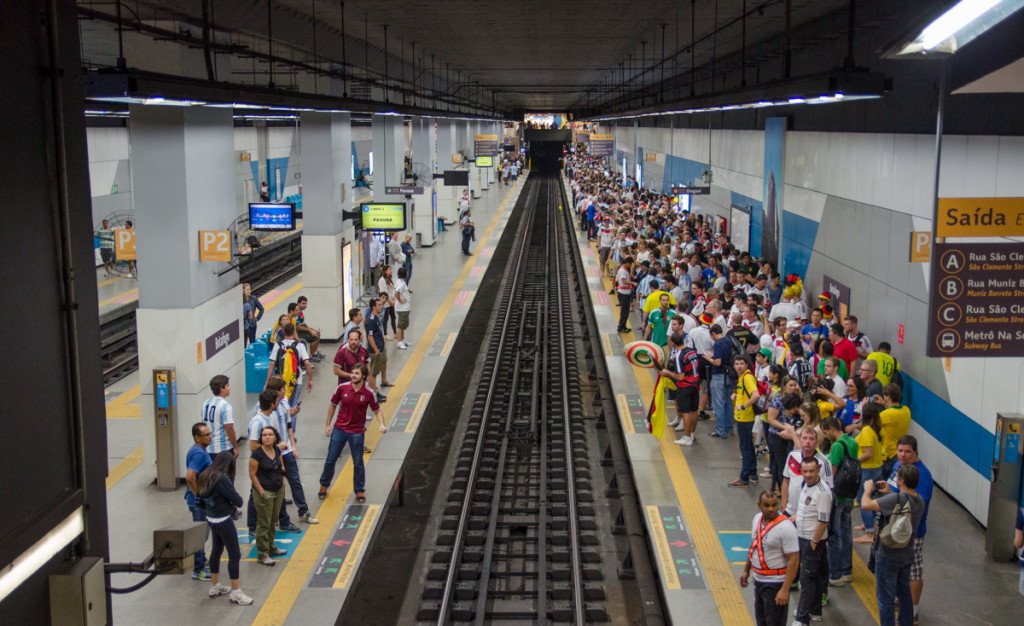 The train was packed, as expected. Fans of each team singing and chanting. It stays underground for most of the way until it goes up to the surface. Suddenly, on left side, is the glorious and historic Estadio do Maracana. What a surreal sight.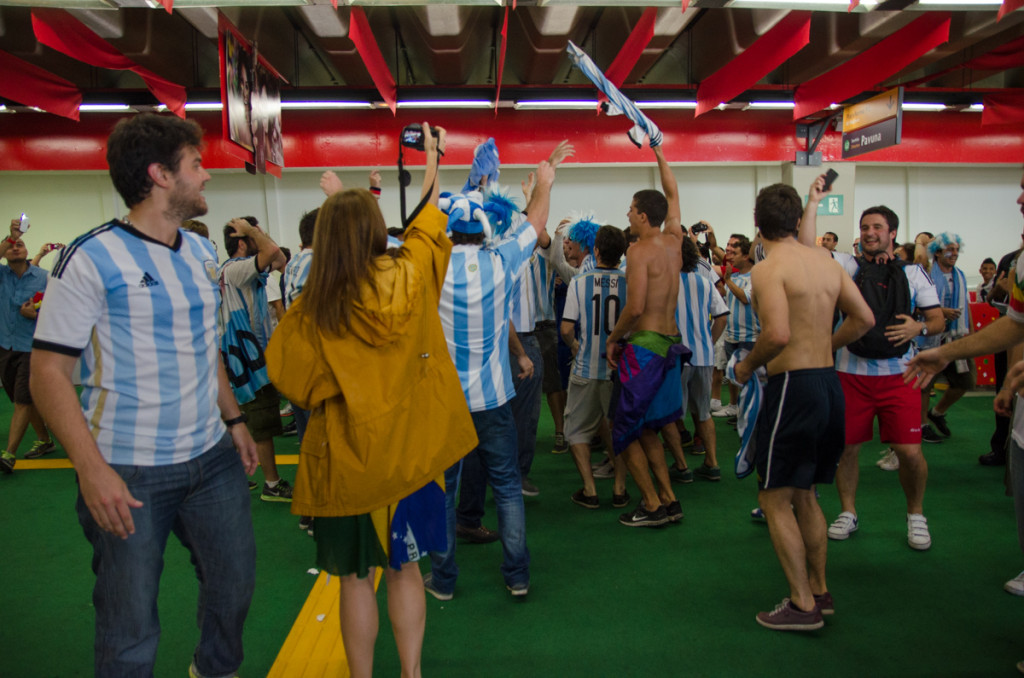 The ticket had an assigned entrance gate, but I got off at the wrong station (Maracana) and had to walk almost all the way around stadium to get there. The Maracana is huge so that took a while. The atmosphere was great. Aside from the Argentina and Germany fans, there were a lot of Brazilians wearing German jerseys. They would rather root for the team that just beat them 7-1 than root for their archenemy Argentina. I was really surprised about this and didn't know that the animosity between the two countries (at least when it comes to football) was that bad.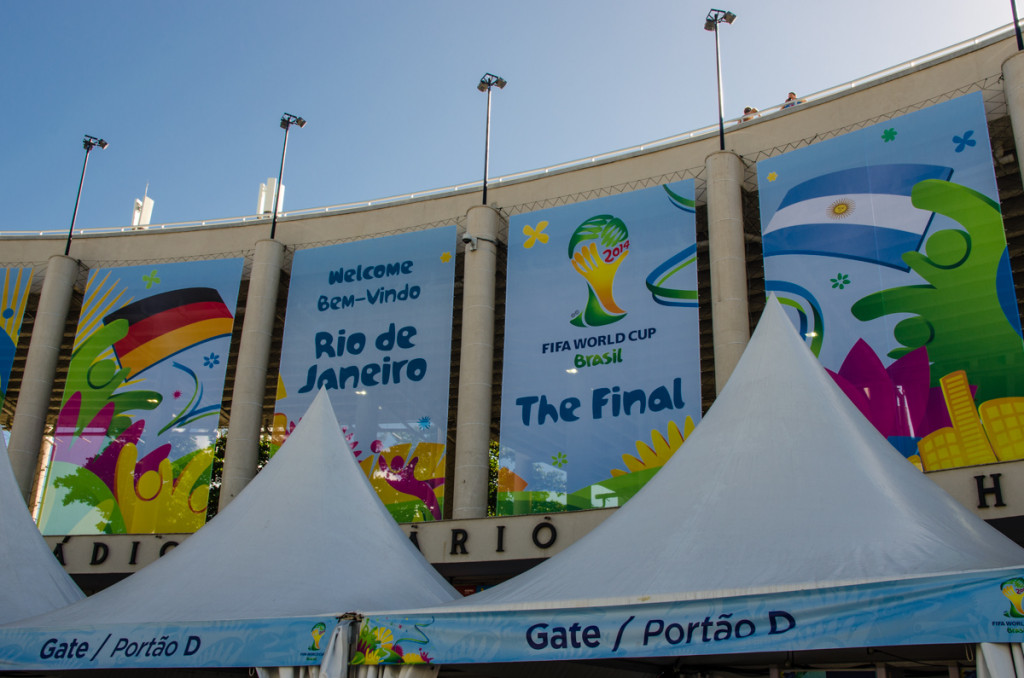 By the time I got to the stall where they scanned the tickets, the police had already asked me to present mine about 6 times along the way. They really do make sure that you can't even get close to the stadium without one. As I approached the stall I got a little nervous that it might somehow be fake. When they scanned the ticket and the light went green and I crossed the barrier, I yelled inside "I'M IN!!!".
I had not had anything to eat all day. I got a couple of hot dogs as they were the only food they had available. They were the worst hot dogs I've ever had in my life. Really bad quality stuff considering it's one of the most important sporting events in the world. Beer was affordable and by the end of the match they were people with a stack of 10 beer cups.
I soon got my first view of the inside of this legendary stadium. It is big and it has been modernized. A little too much I'd say. I don't know how it used to look in the past, but the aesthetics of it doesn't make you feel like you are in a historic stadium.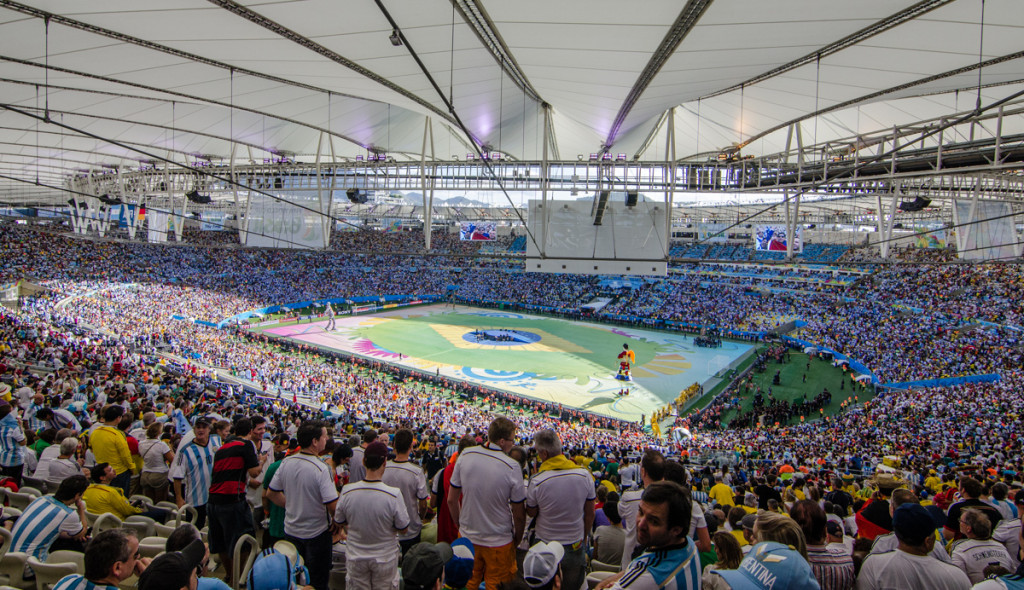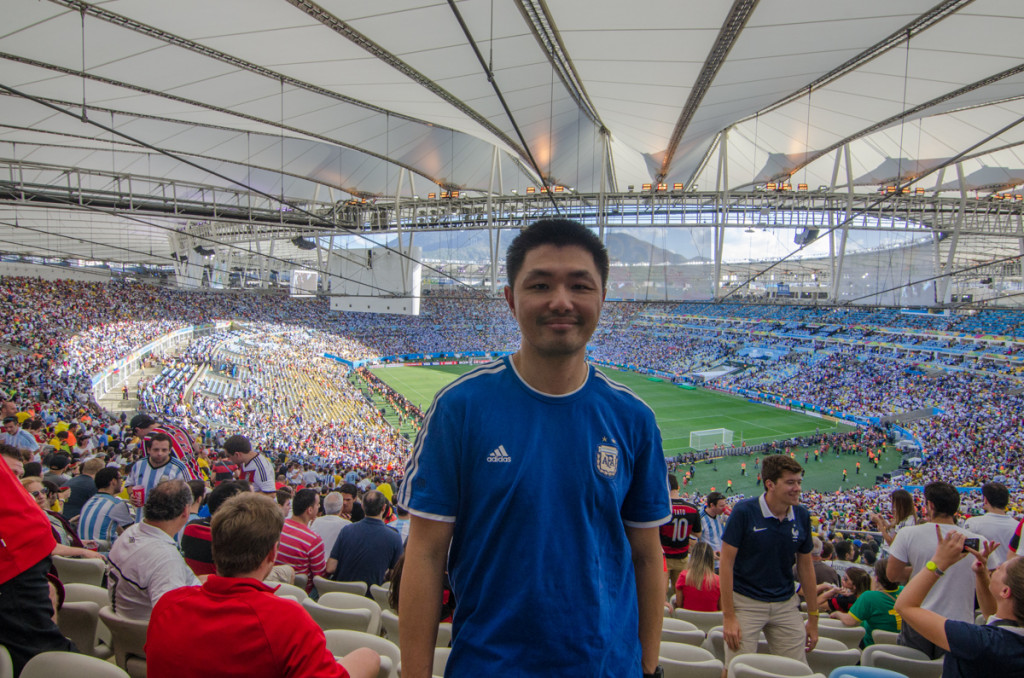 I had missed the whole closing ceremony but I didn't really care, I was never into that kind of stuff. The place was already pretty packed 1.5 hours before the start.
I soon found my seat. It was 4 rows from the back. I was surrounded by German and Brazilian fans.
The national anthems were very emotional.
I had to pinch myself many times to be conscious of what was happening. My first World Cup game, which also meant my first time seeing Argentina in a World Cup and my World Cup Final. It was also my first time at the Maracana. Too many firsts made it totally surreal.
Since the stadium is so big, it was very hard to see the each player's number, not to mention the names on the jerseys. I was only able to identify them by their position on the field and the way they run.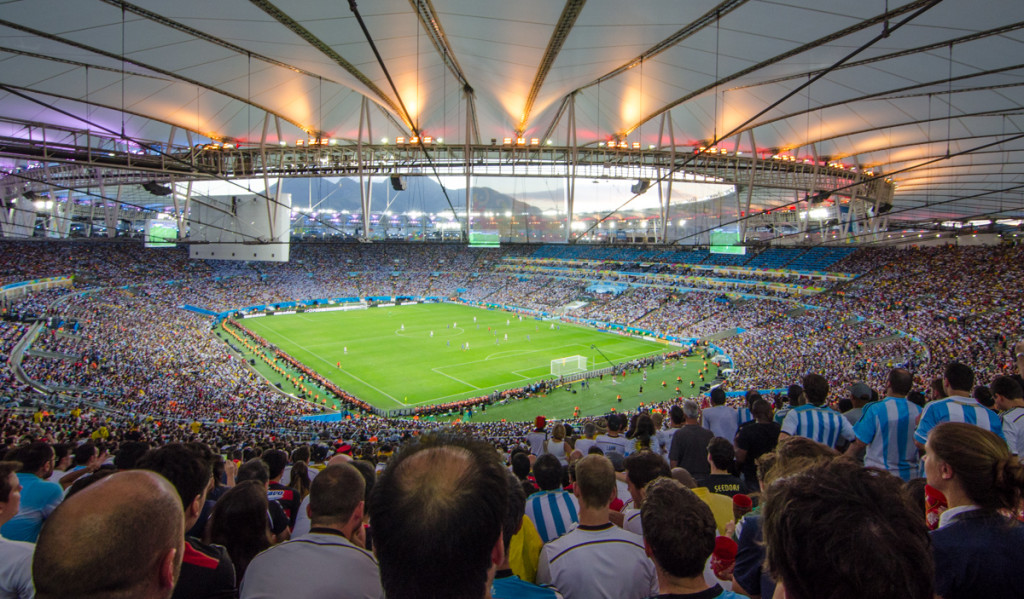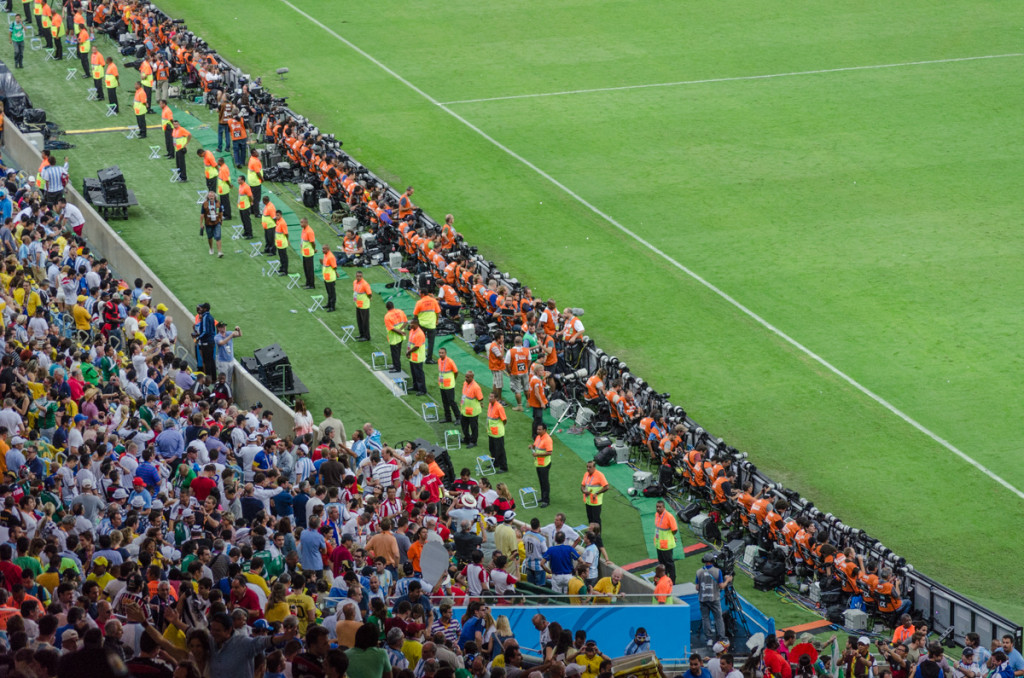 As expected, the whole game was nerve racking for me. I kept thinking how epic it would be if I was to witness Argentina win a World Cup in person. That moment never came. When Germany scored in extra time, I remained frozen for the following 10 minutes as Germans and Brazilians were celebrating like crazy. I knew the dream was over.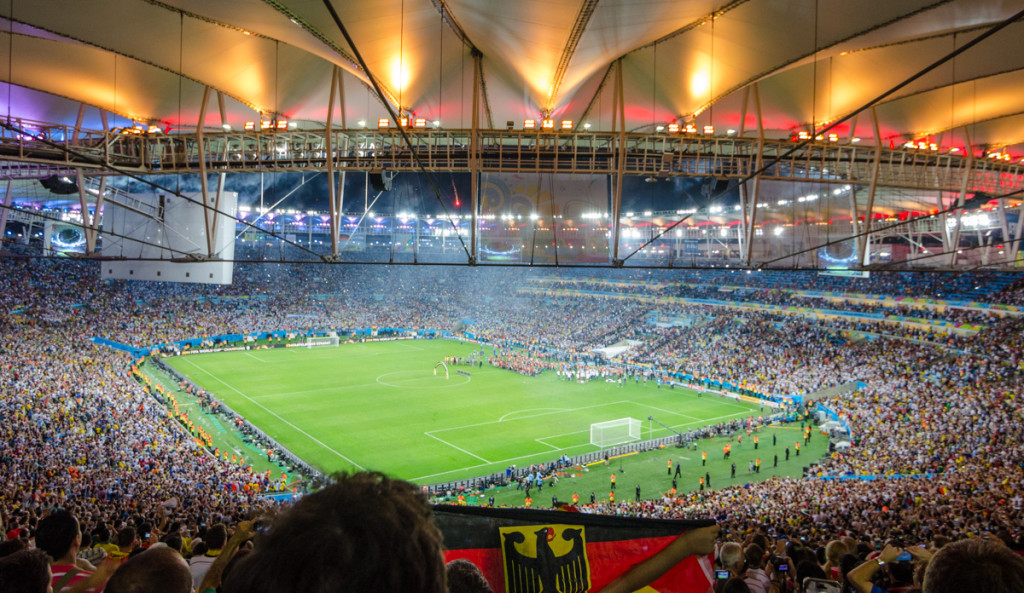 I'm sure as time passes and I reflect back on this experience I will end up appreciating it more. For now though, because of the loss, I have been in denial and have not really thought much about it.