After not being able to take the train from Hsipaw to Pyin Oo Lwin, Jenni and I decided to take the bus instead. The road includes some crazy switchbacks and at one point we were able to see the Gokteik Viaduct from a distance.
We arrived at Pyin Oo Lwin after sunset. Since our hotel was a little out of town, but still on the main highway, the bus driver agreed to drop us off there after a friendly local who spoke English explained to him where we were going.
The room we got at Orchid Nan Myaning Hotel was huge. It is an old colonial era estate that has been converted into guesthouse. Aside from a huge bedroom, we also had a pretty big living room. The property had some nice gardens with hammocks where we could relax. The hotel even provided free bike rentals.
The temperature was perfect in Pyin Oo Lwin. It wasn't too hot during the day, and it would cool off at night. We took the opportunity to take some rest. Both Jenni and I like to travel slow, and we had been moving faster than we would like to since we started traveling in Taiwan almost six weeks before.
We only went out once in the there days we stayed there, to visit the excellent National Kandawgyi Botanic Gardens and the city center.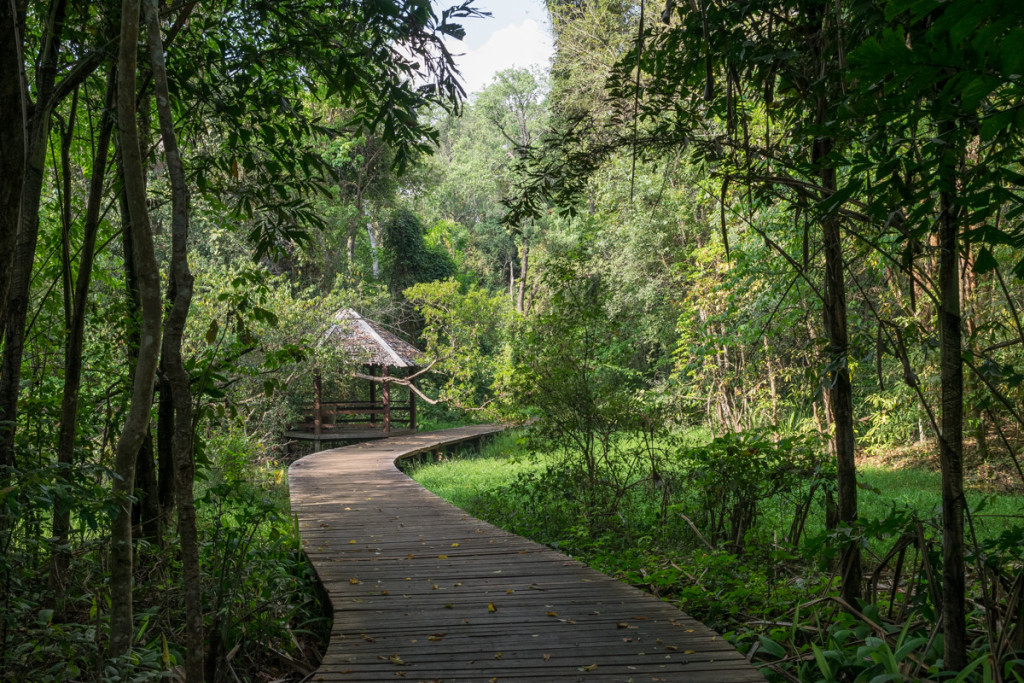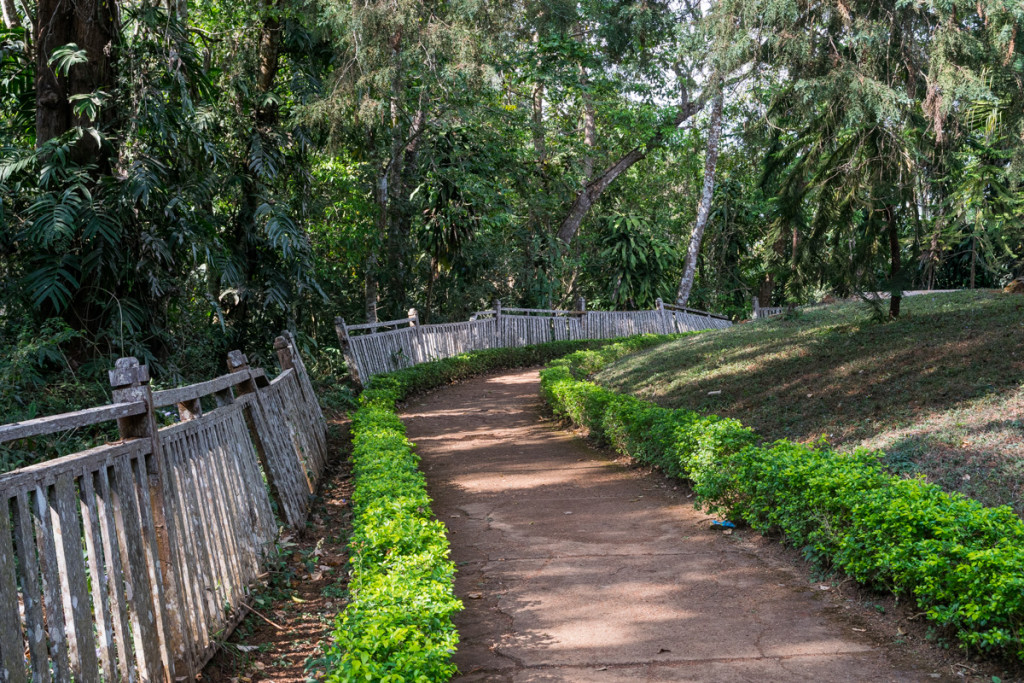 We also tried once more to take the train over the Gokteik Viaduct, but once again were told that it was out of service on that day. After this, I gave up on the idea on doing this train ride. Maybe I'll do it during a future visit to Myanmar.
We would have stayed more days if we could, but our time in the country was ending soon, and we still had to visit Manladay and Bagan.