The bus ride from Nyaungshwe (Inle Lake) to Hsipaw was one of the craziest I had ever taken. Not as bad as the night bus from hell in Bolivia, but the driver drove like a madman, even by Burmese standards. He would race through blind corners and small villages at high speeds. Quite a few times he slammed on the brakes to a full stop to avoid hitting something. I couldn't tell what, since riding on the back of the bus meant that I couldn't see what was in front. I could only hope that no collision would happen. I had never been so nervous and anxious on a bus before. Needless to say, I didn't sleep much during the 12-hour ride (3:30pm to 3:30am).
We arrived at Hsipaw in the middle of the night, and luckily enough the place that we had booked (The Northern Land Hotel) was able to check us in at the ridiculous time of 4am. We hadn't booked for that night, but for the following night. We were so happy after that crappy bus ride to have a bed to sleep in. While we would have gladly paid for that extra night, they didn't end up charging us for the super early check-in. We had been very impressed by the quality of hotels and guesthouses in Myanmar. For a country that had not been open to tourism for that long, the customer service is excellent in general.
Hsipaw is an interesting laid-back town that hasn't been affected too much by tourism. You still see a good numbers of backpackers walking around, and there are a decent number of restaurants with English menus, but it's nothing like super touristy Inle Lake.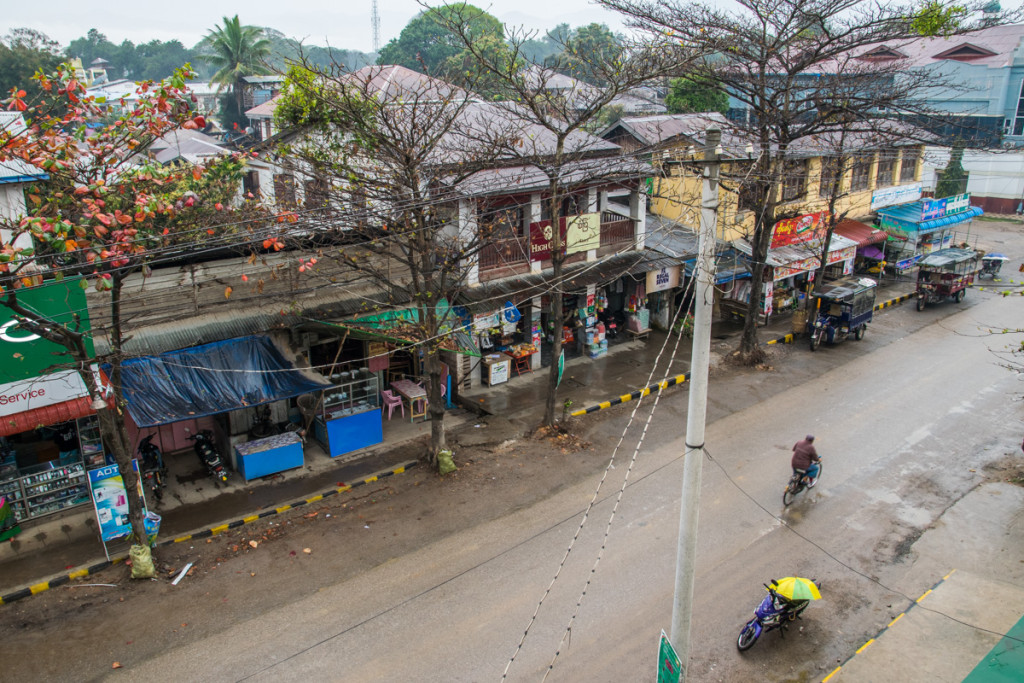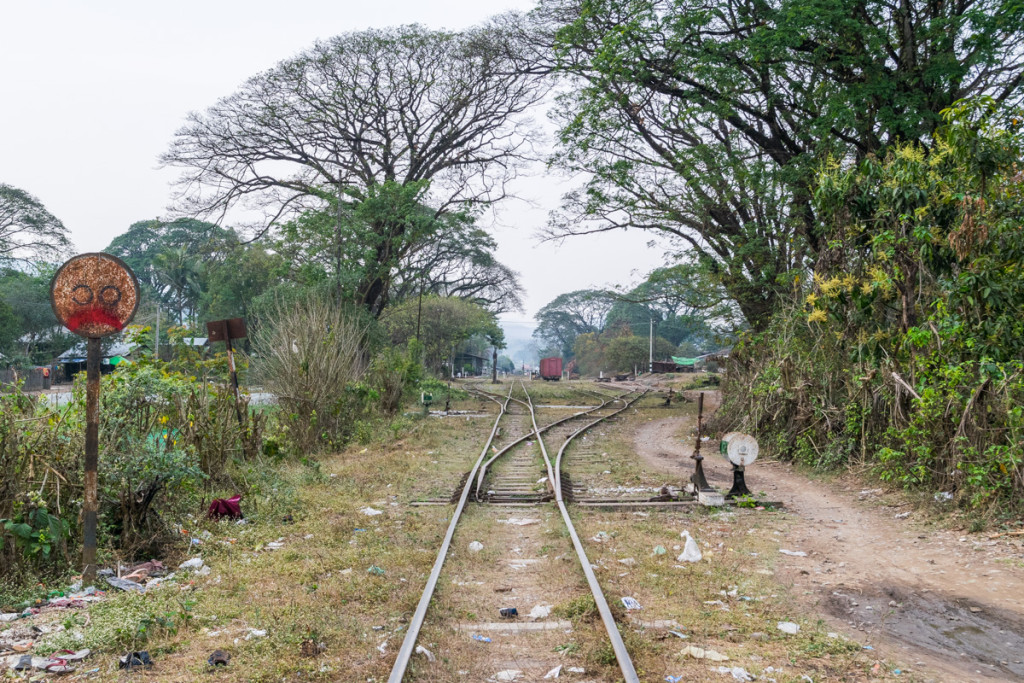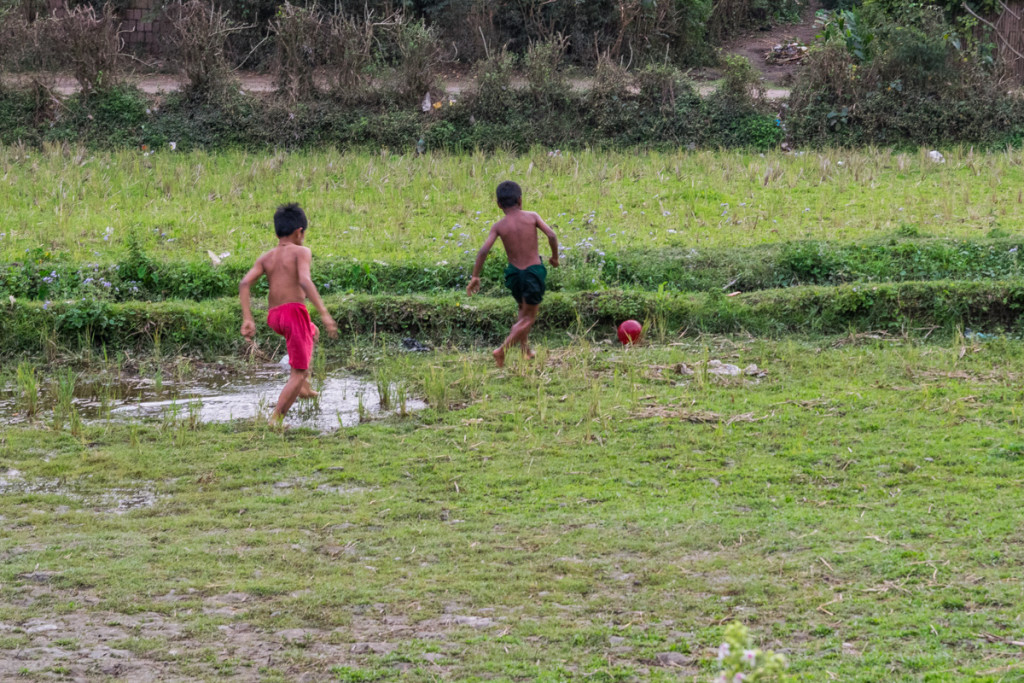 It rained intermittently during the three days we were in town. While the original plan we made weeks before was to do a 2 or 3-day hike around Hsipaw, the truth is that we didn't have much motivation for it, so the crappy weather gave us the perfect excuse to be a bit lazy. We did do a short hike to the waterfalls on the outskirts of town. This was a very nice hike through local farms, small villages, a cemetery, and even a landfill. We even found a puppy who kept us company for a while.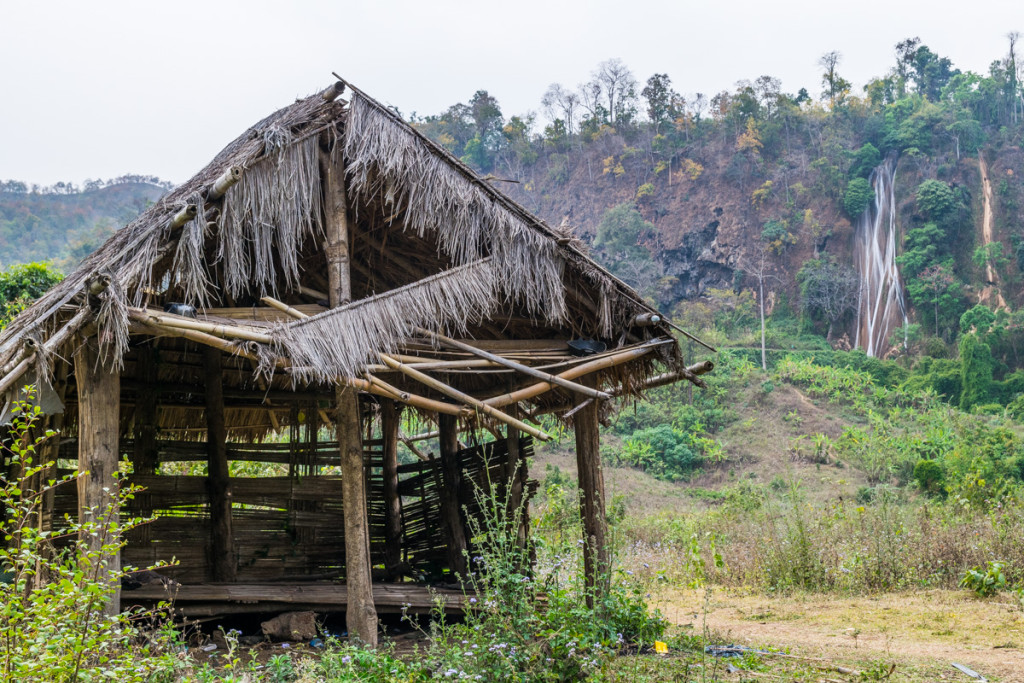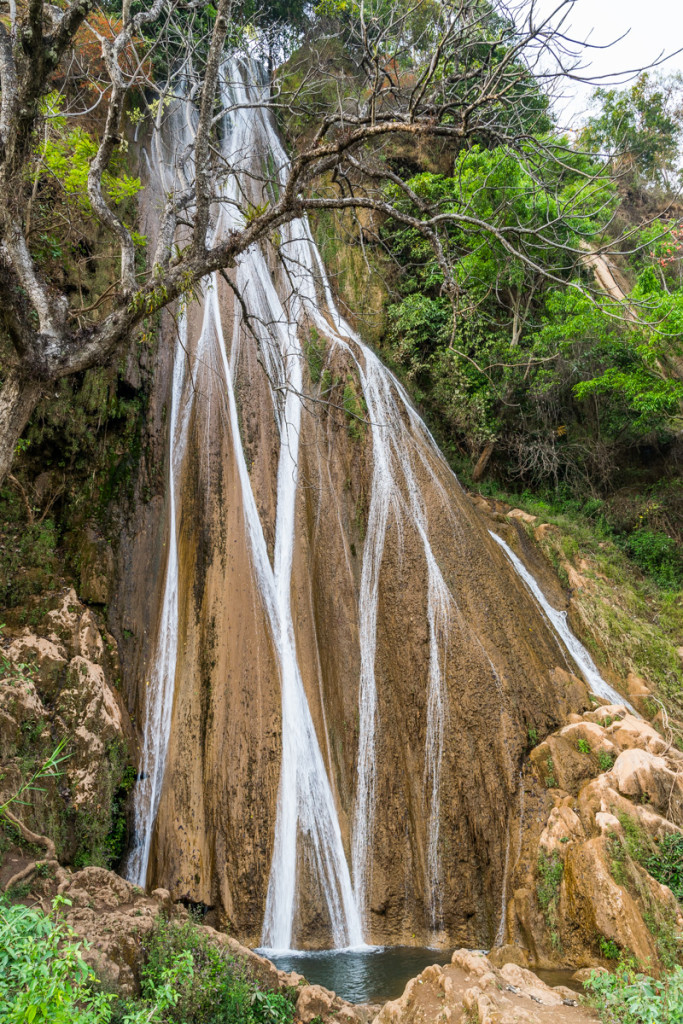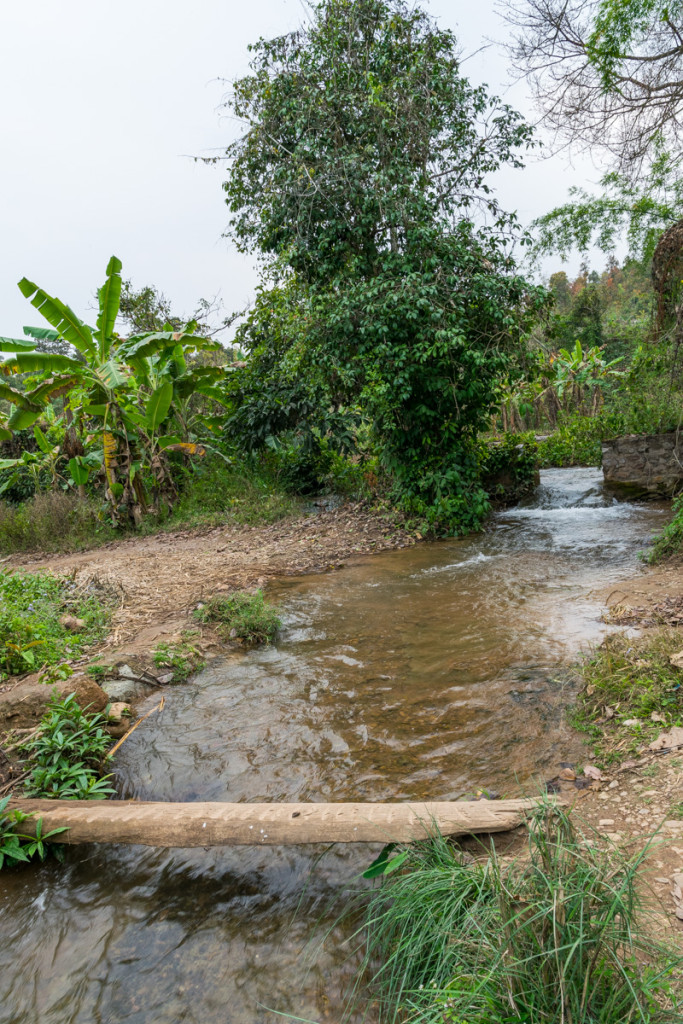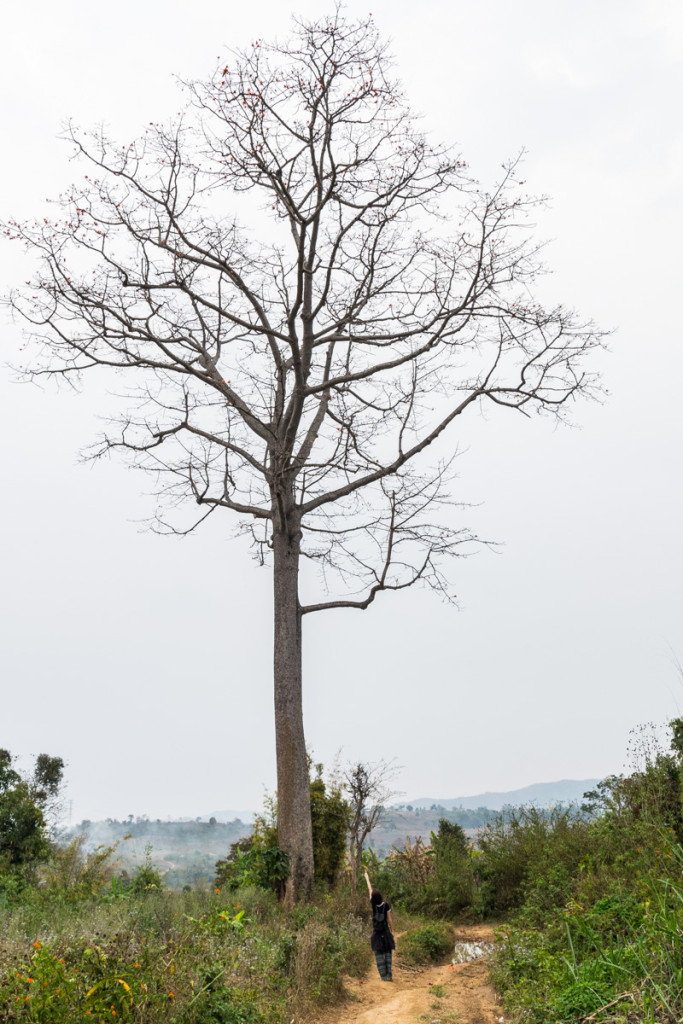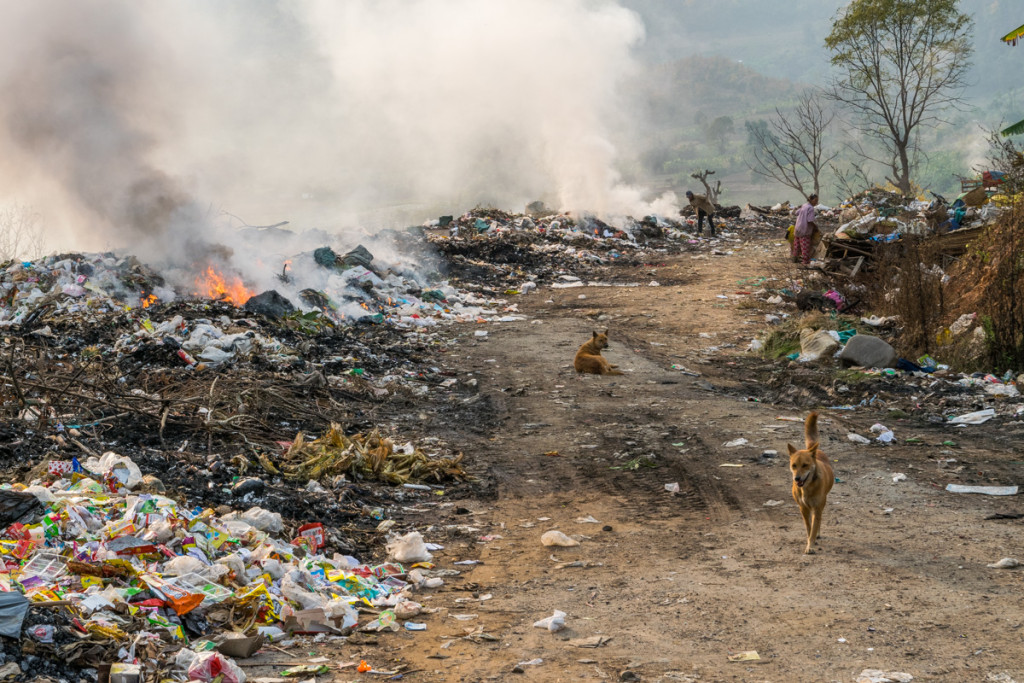 Hsipaw is also known for the early candlelight morning market. It starts at around 3am, and it's pretty much over by 6am. This is where all the nearby villages would come to buy and sell produce. We made the effort one morning to get up and check it out. The market is about 150 meters long on both sides of a street near the river. Only a few stalls actually used candlelight, with many others using electrical lamps. Despite that, it was still an interesting experience.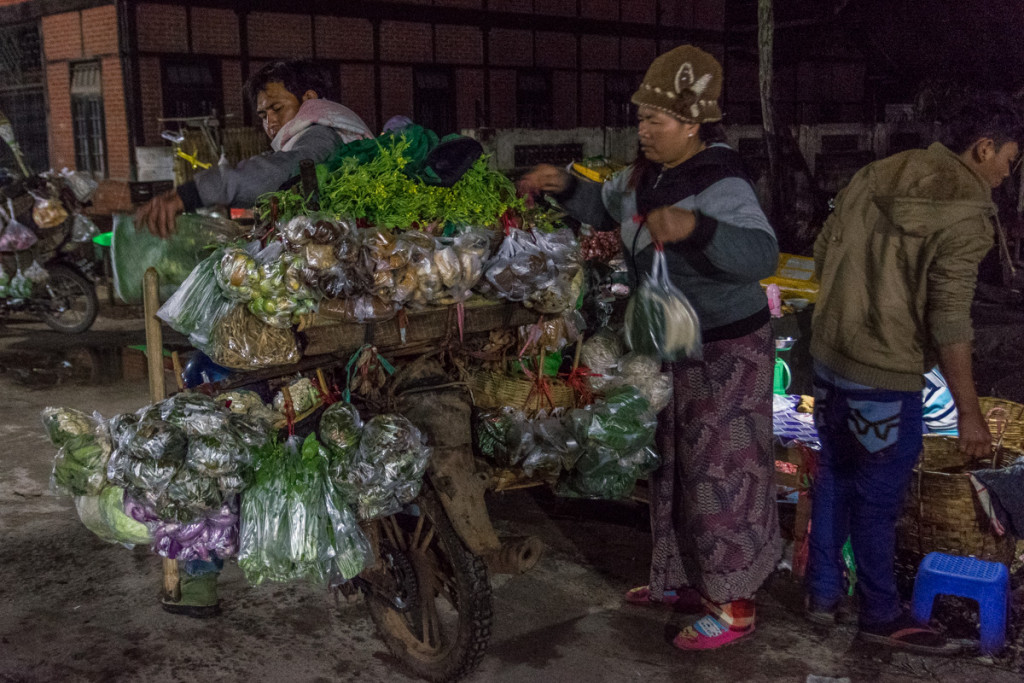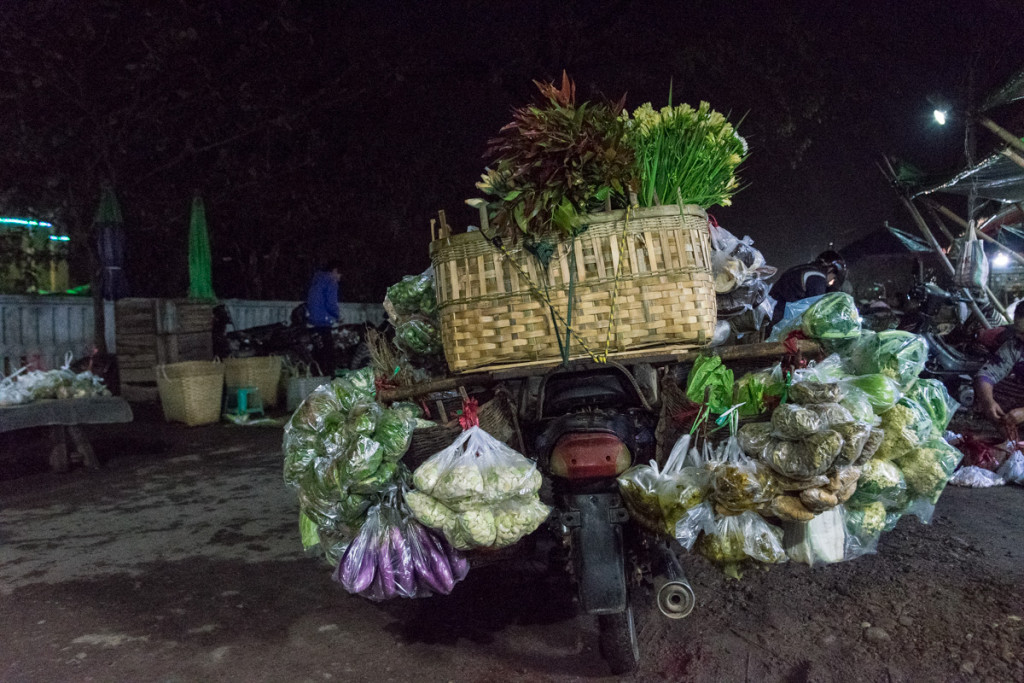 We were the only tourists there, and people looked at us with awe. Well, not so much at me, but Jenni in particular. She got more looks and stares in Hsipaw than anywhere else in Myanmar, which really surprised me because there were so many other Caucasian tourists walking around. People were not just casually glancing at her, but sometimes they would take their eyes off the road while riding a scooter, and turn their head almost backwards to stare at her. Their stares were not aggressive or impolite, but more of amazement. Most of them were girls, and sometimes a group would walk past Jenni and giggle with excitement. I kept wondering if they confused her with some famous celebrity.
Our next destination was Pyin Oo Lwin via the train that goes over the famous Gokteik Viaduct. We tried to take it one morning (there's only one train per day), but they told us that there had been an accident that morning and the service was cancelled. We tried again the following day, and were told multiple times in a span of four hours that service "might" resume in about one to two hours.
Hsipaw Train Station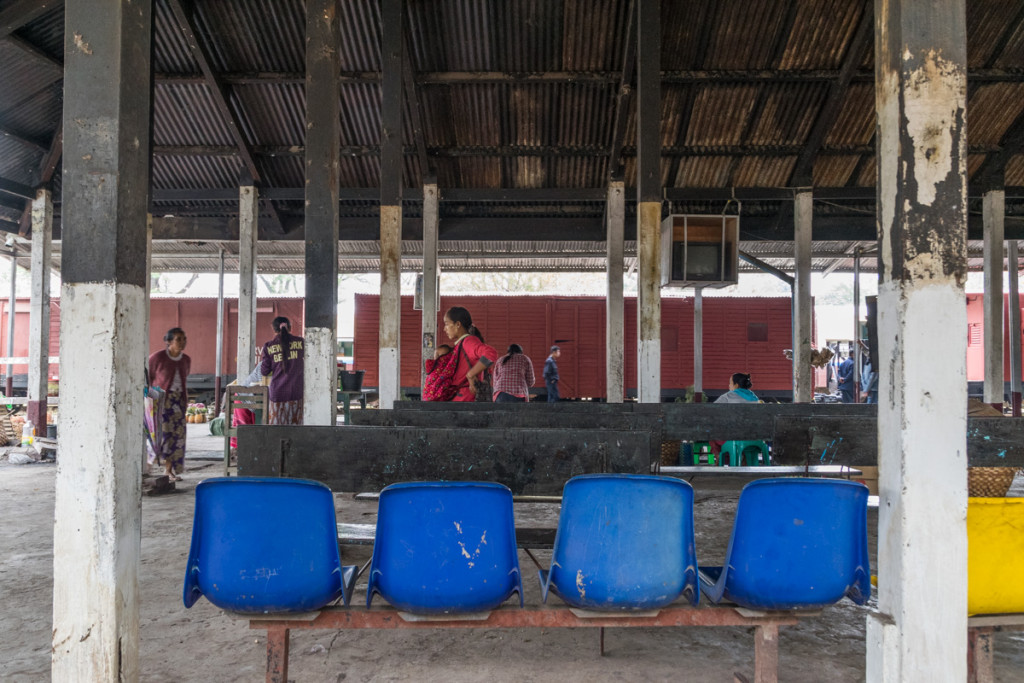 While waiting there, a kid and his mom came to say hi. While I snatched a picture of the kid, he peed on my shoes. Kids love me.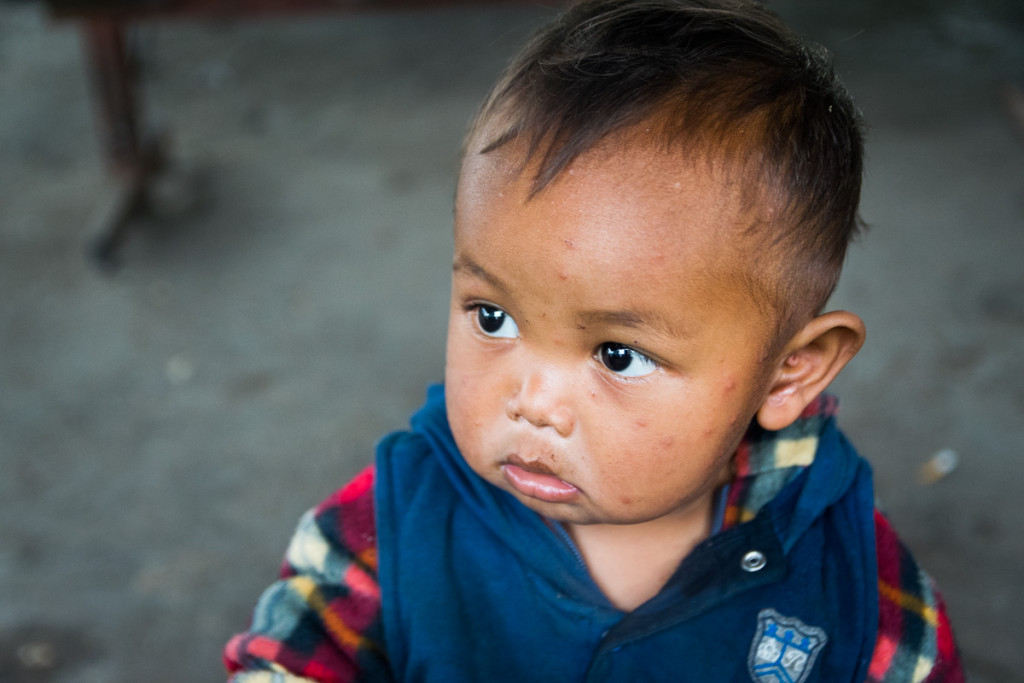 Eventually we got tired of waiting for the train, and with no guarantee of it running that day (or the following day), we decided to just go take the bus to Pyin Oo Lwin.